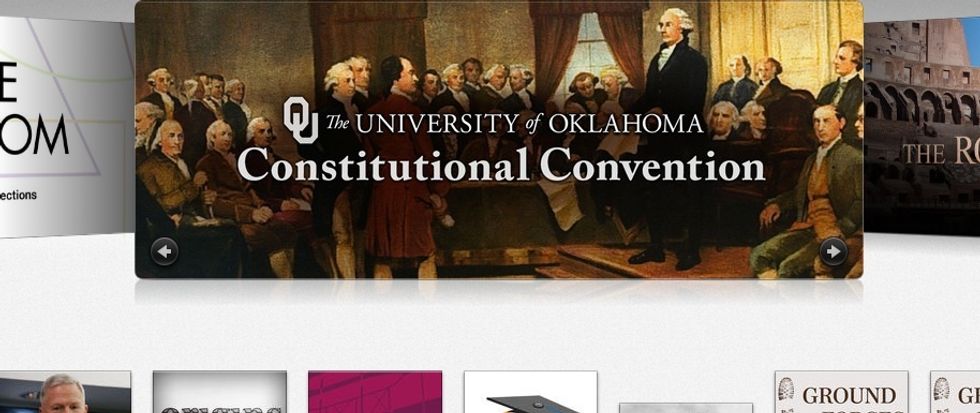 Find vetted materials from institutions of higher education and other authoritative sources of information for use in your classroom. Primary sources and historical films also available.
Click on iTunes U to browse educational courses and lessons available; or...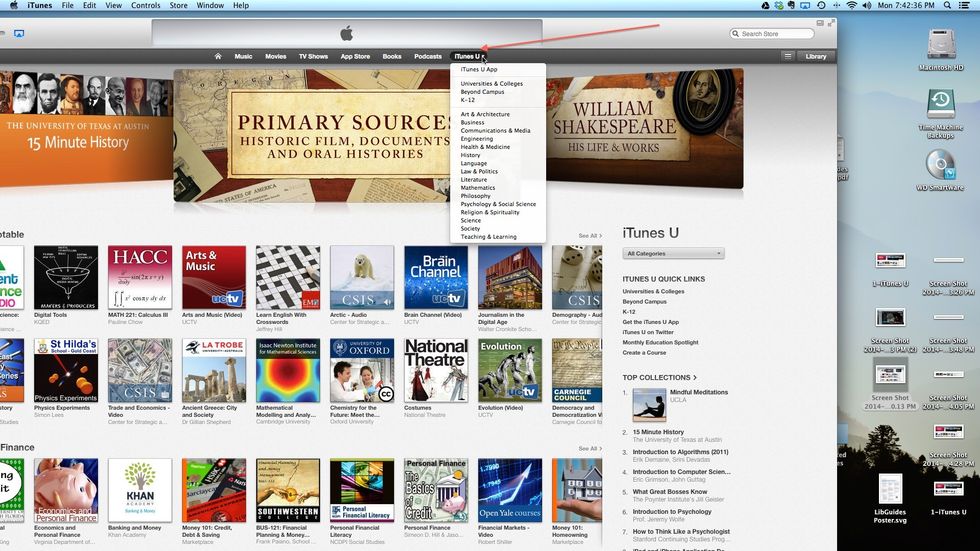 Browse subject-areas found in iTunes U by clicking on the down arrow next to the iTunes button; or ...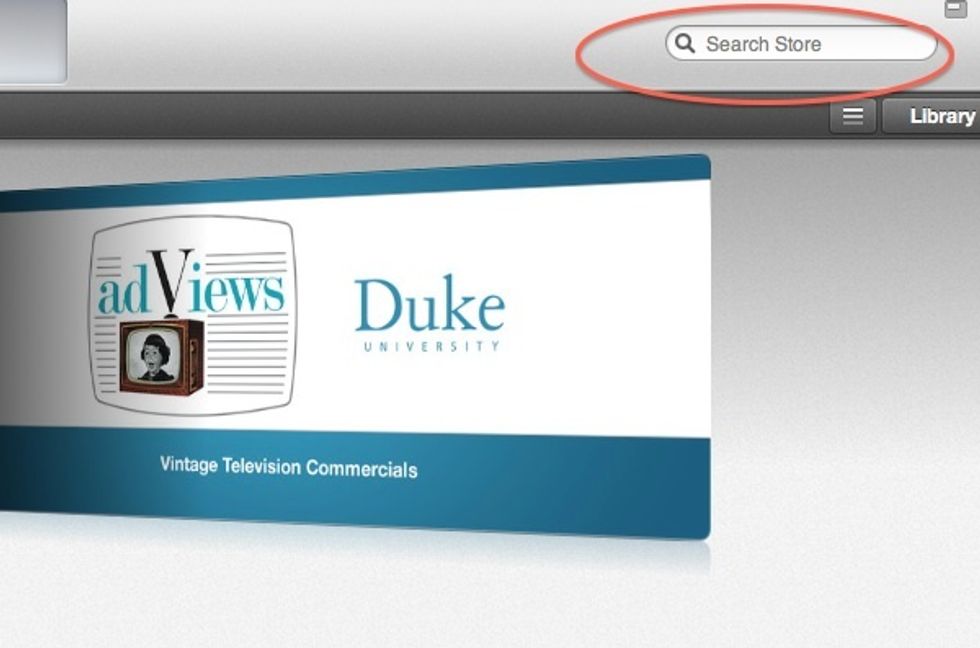 Use the 'Search Store' button to search the iTunes store. since this will search the entire store, you will need to scroll down to find Collections (courses) and iTunes Episodes (lessons).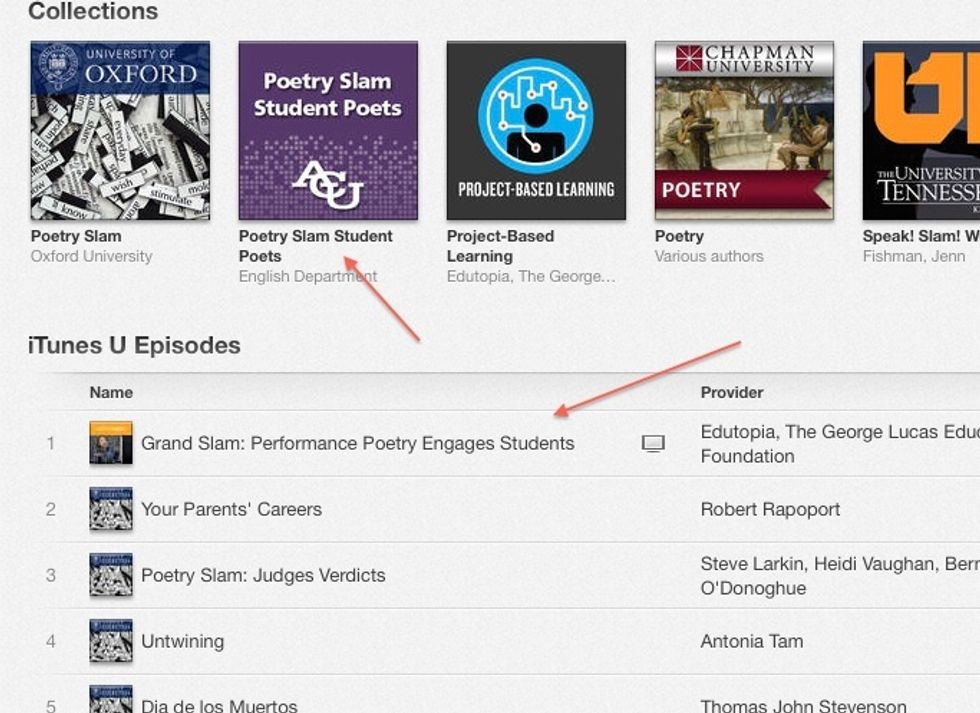 Click on the desired collection to view the contents of that course or the specific episode for the specific lesson.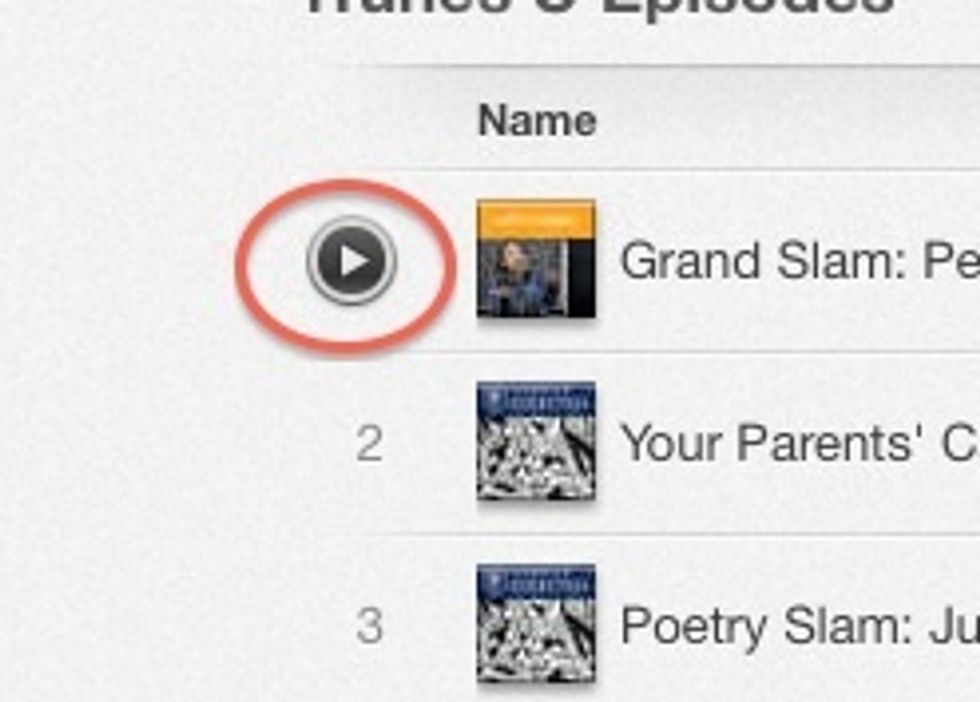 Click on the play button to listen to or watch the desired episode.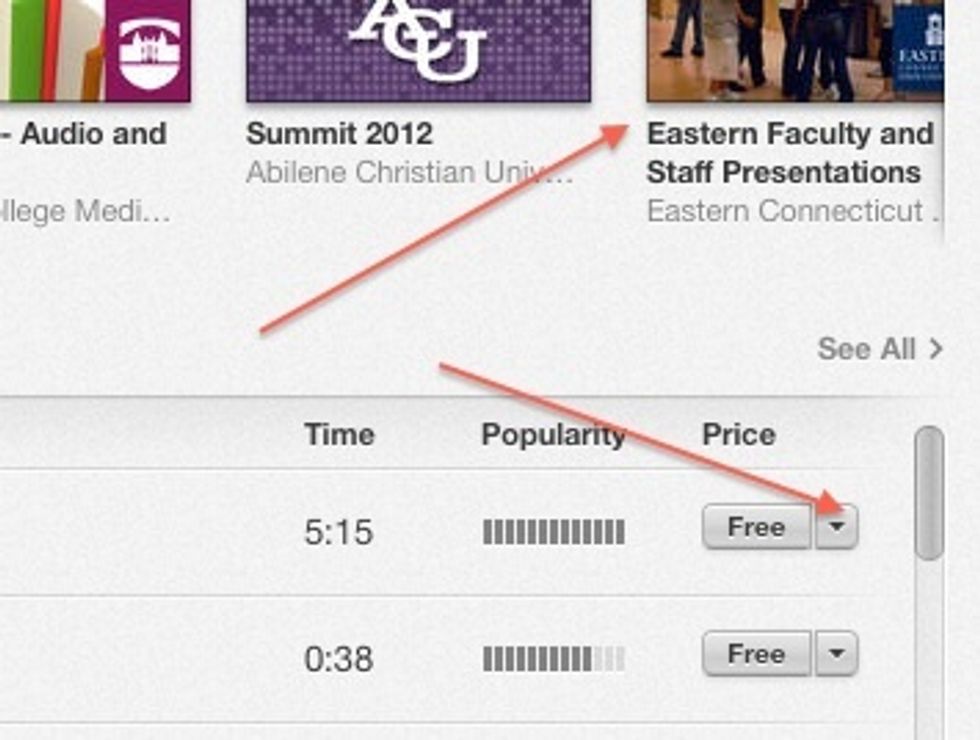 To send someone a link to a specific course, right-click on it to copy the link. To send a link to a specific lesson, click on the down arrow next to the price to copy the link.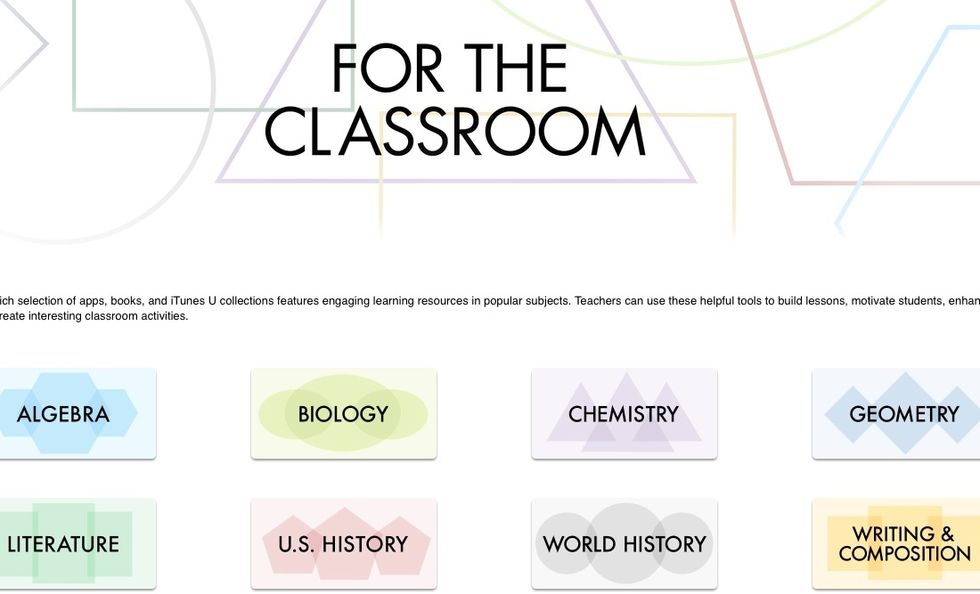 Find apps, books, and iTunes U materials for algebra, biology, chemistry, geometry, literature, US history, world history, and writing & composition classes.
iTunes application on a Mac or PC
iTunes U app on your iPhone or iPad