Use iPod or Computer With KidsAlive Sound
3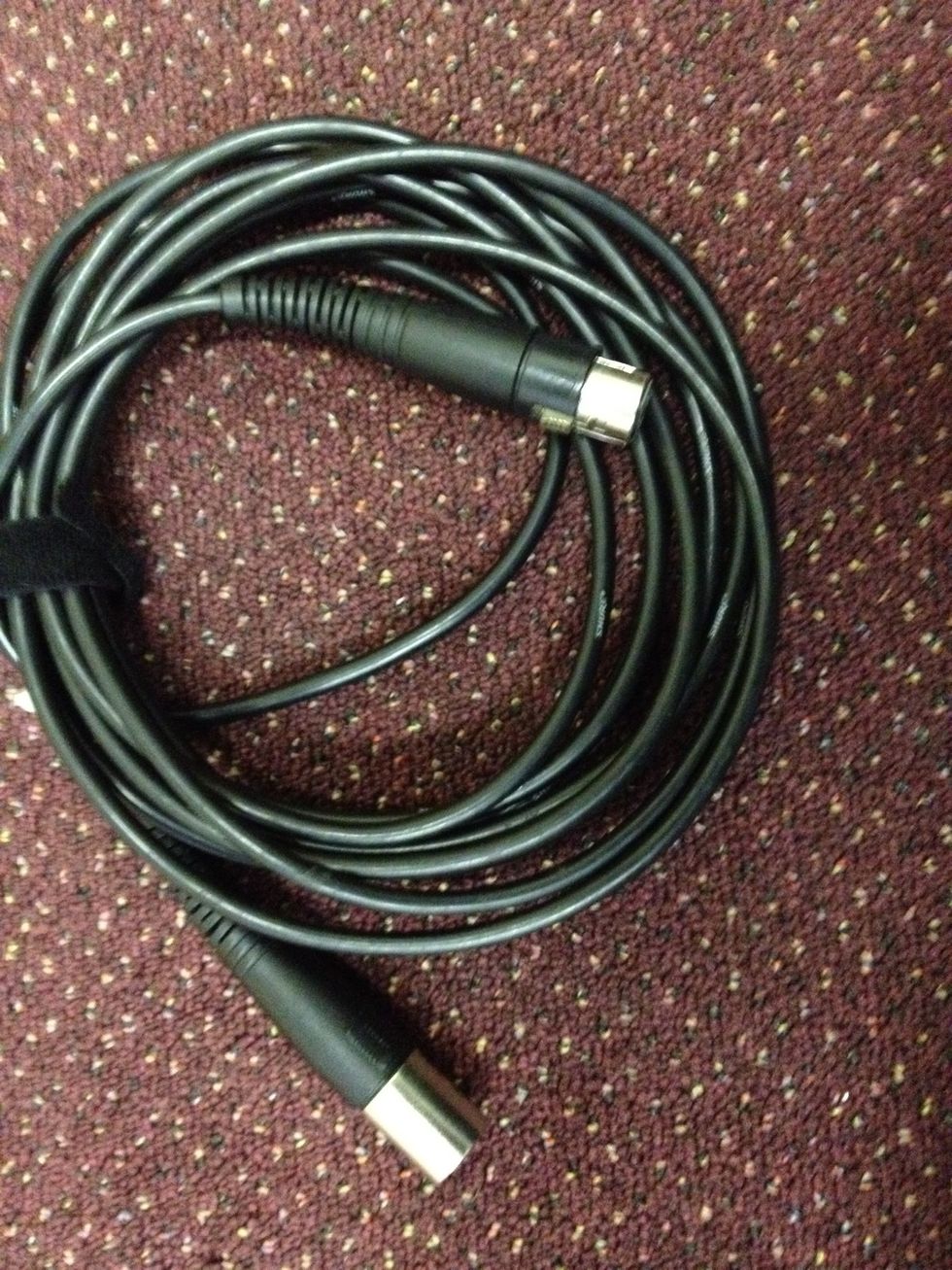 This is your mic cable ****if you are using an iPhone , tap any picture in this guide the photo to see more of the image***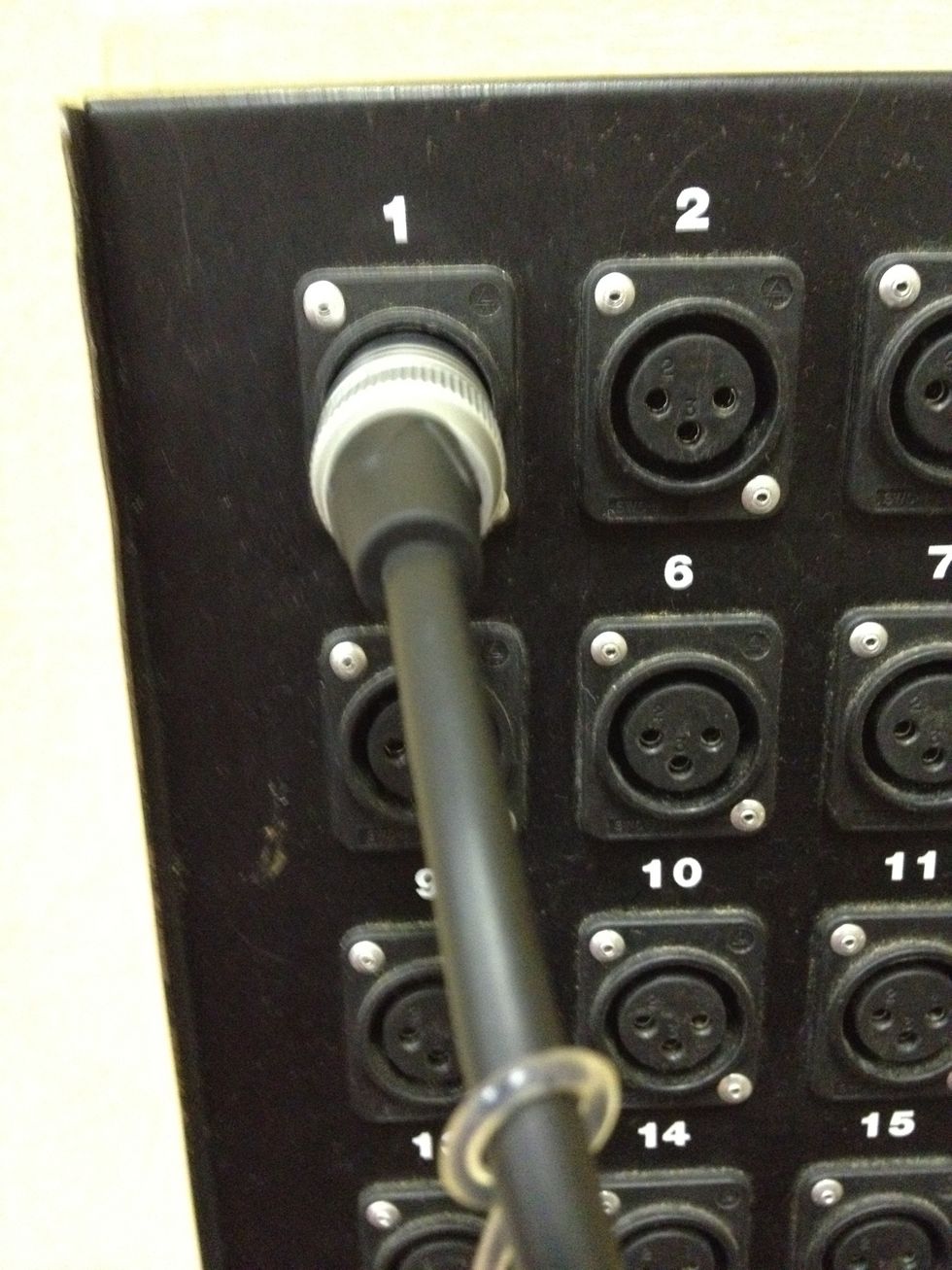 Plug the mic cable into one of the channels. In the wall. Remember the number. Here we are using channel 1
Find the DI-this is what the DI looks like. It's job is to convert sounds so that the sound system thinks they are coming from a microphone. In practice this means stuff sounds better with less buzz.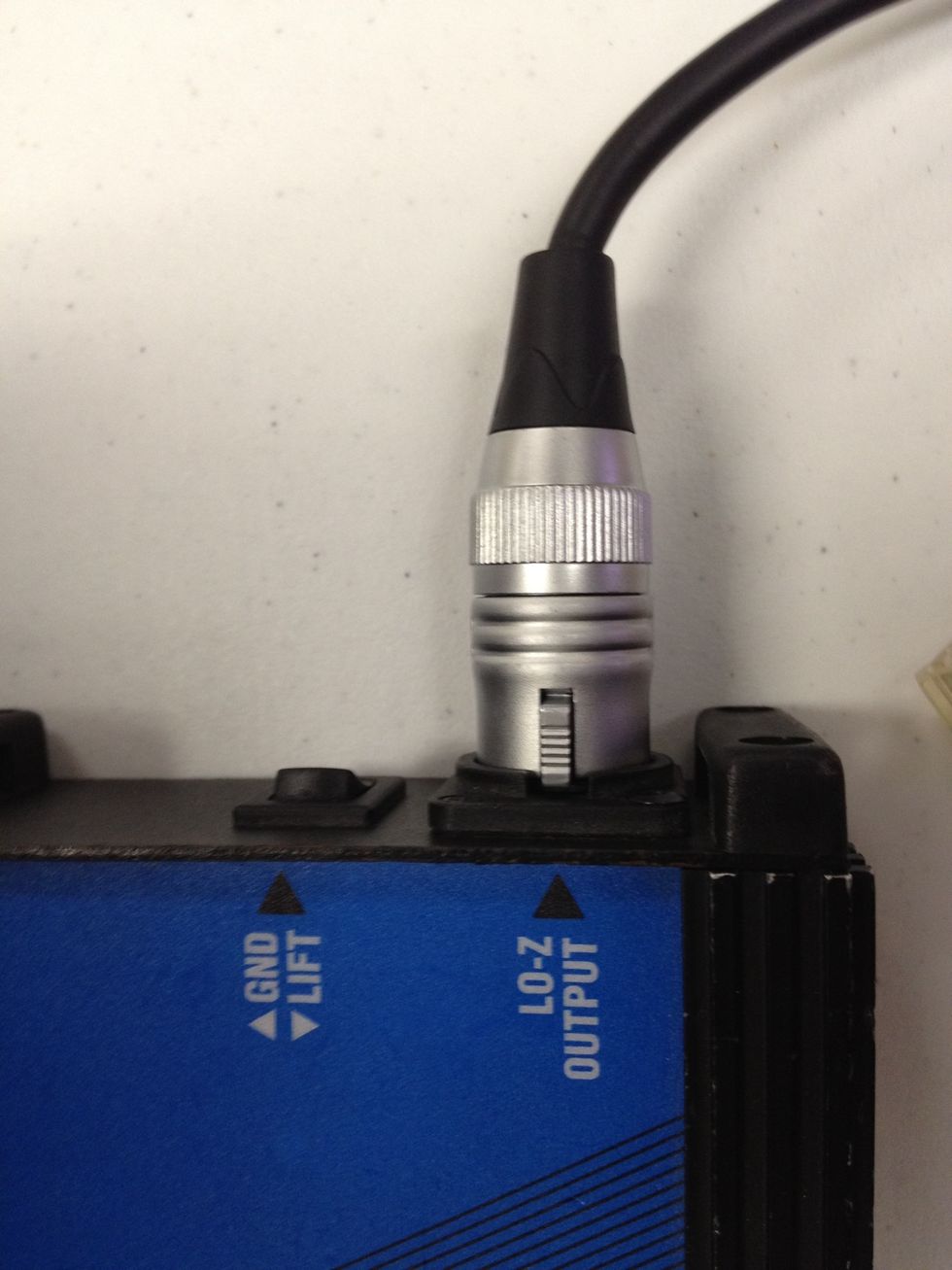 Plug the microphone cable into the OUTPUT of the DI box. Pro tip for later - if you get a hum when playing sound, flicking the switch here (ground lift) will probably fix it!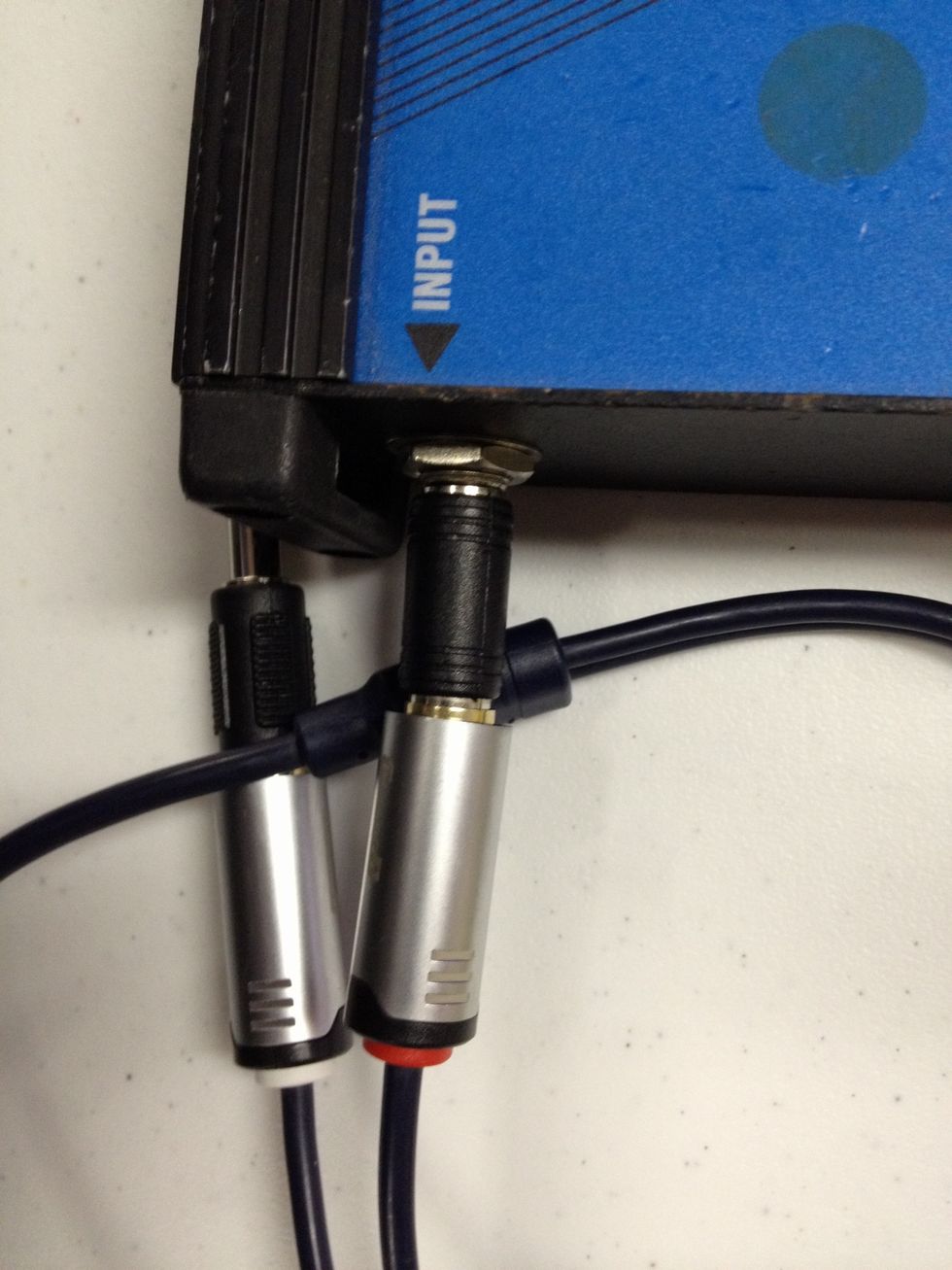 Find the cable you use to plug into the iPod or computer. Plug one of the ends into the INPUT of the DI. The plug the other end into the computer or iPod.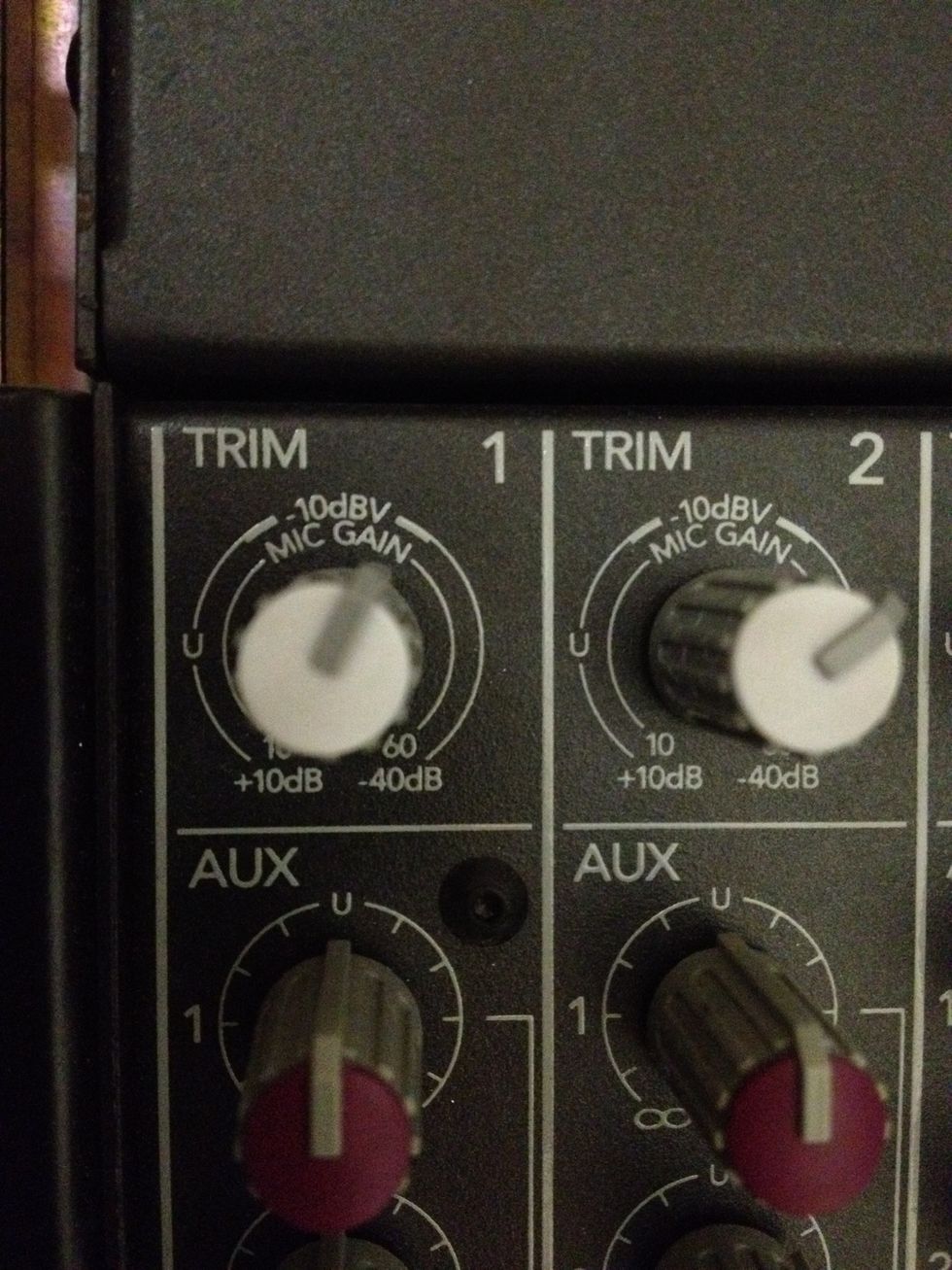 At the SoundMixer. Turn up the TRIM knob to the position shown. Hint we were using Channel 1 so it's Trim Knob 1. This number is the same as the channel you plugged the cable into the wall earlier.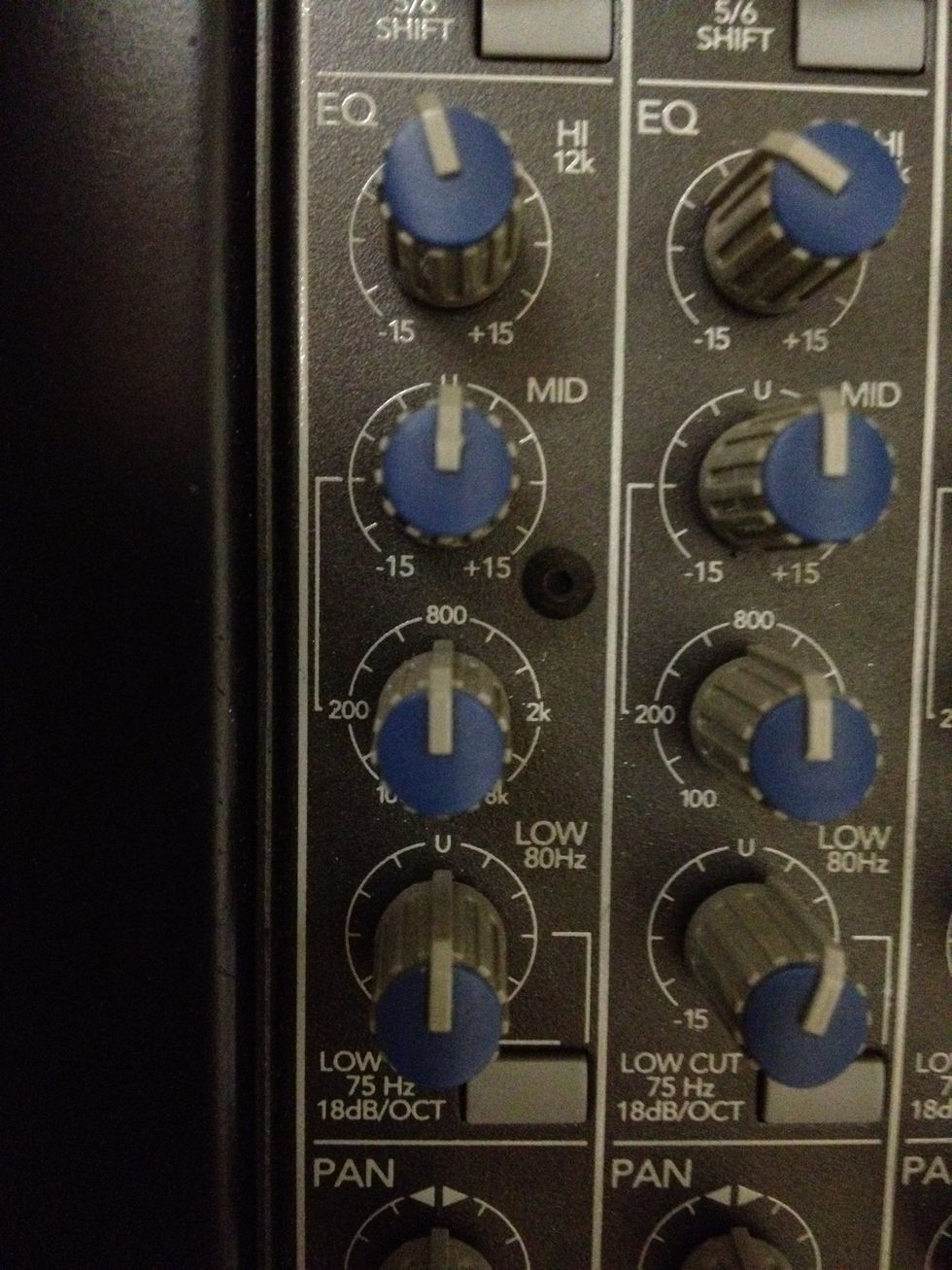 The mixer has Equalization which affects how things sound (bass, treble etc). A good starting point is something like this. It's the blue knobs shown and for the channel we are using. (channel1 here)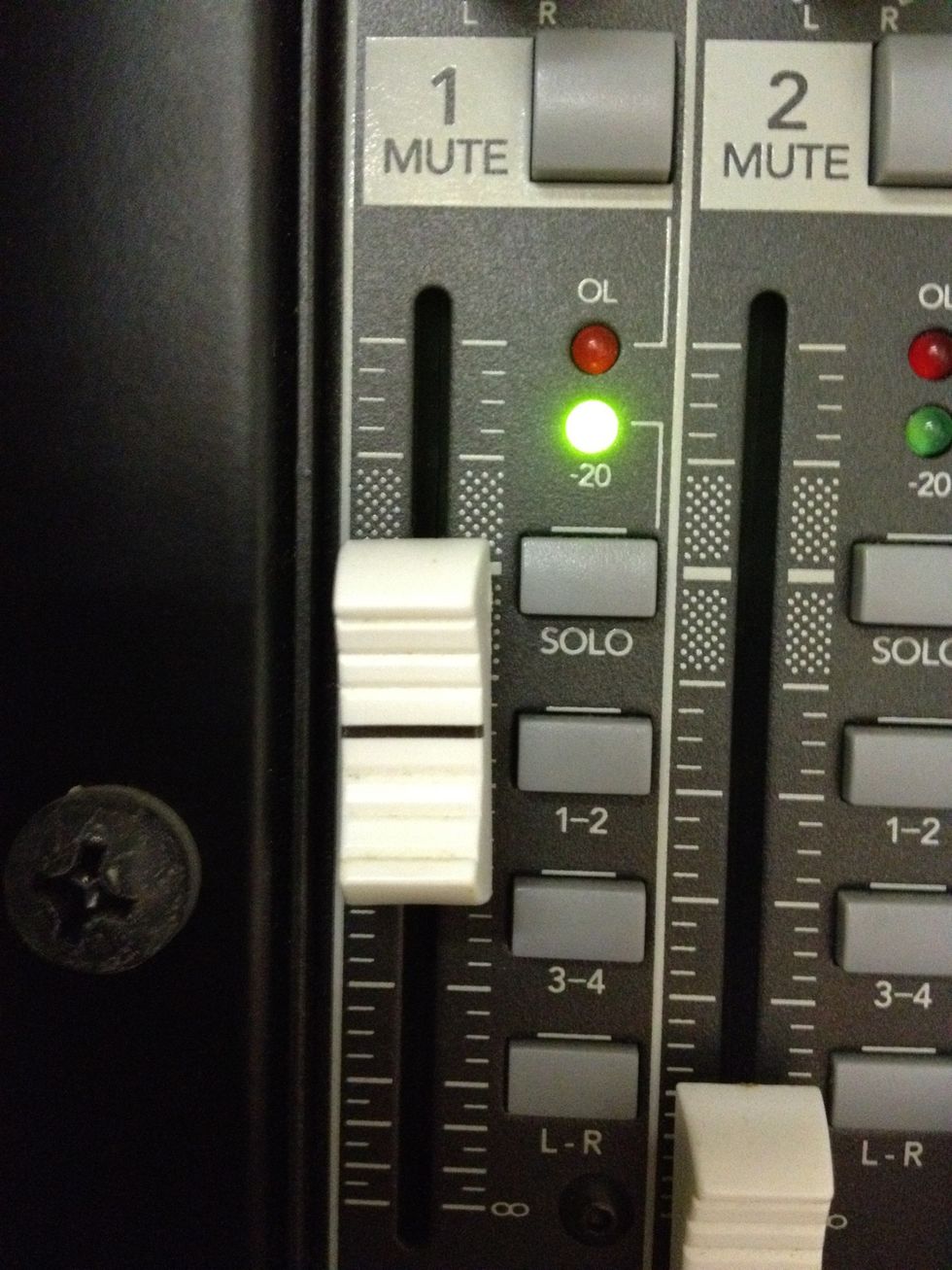 Turn up the fader. Make sure that the MUTE button isn't pressed in. Make sure that the L-R button is pressed in. You will get a green light when you play if it's red the iPod volume is too loud.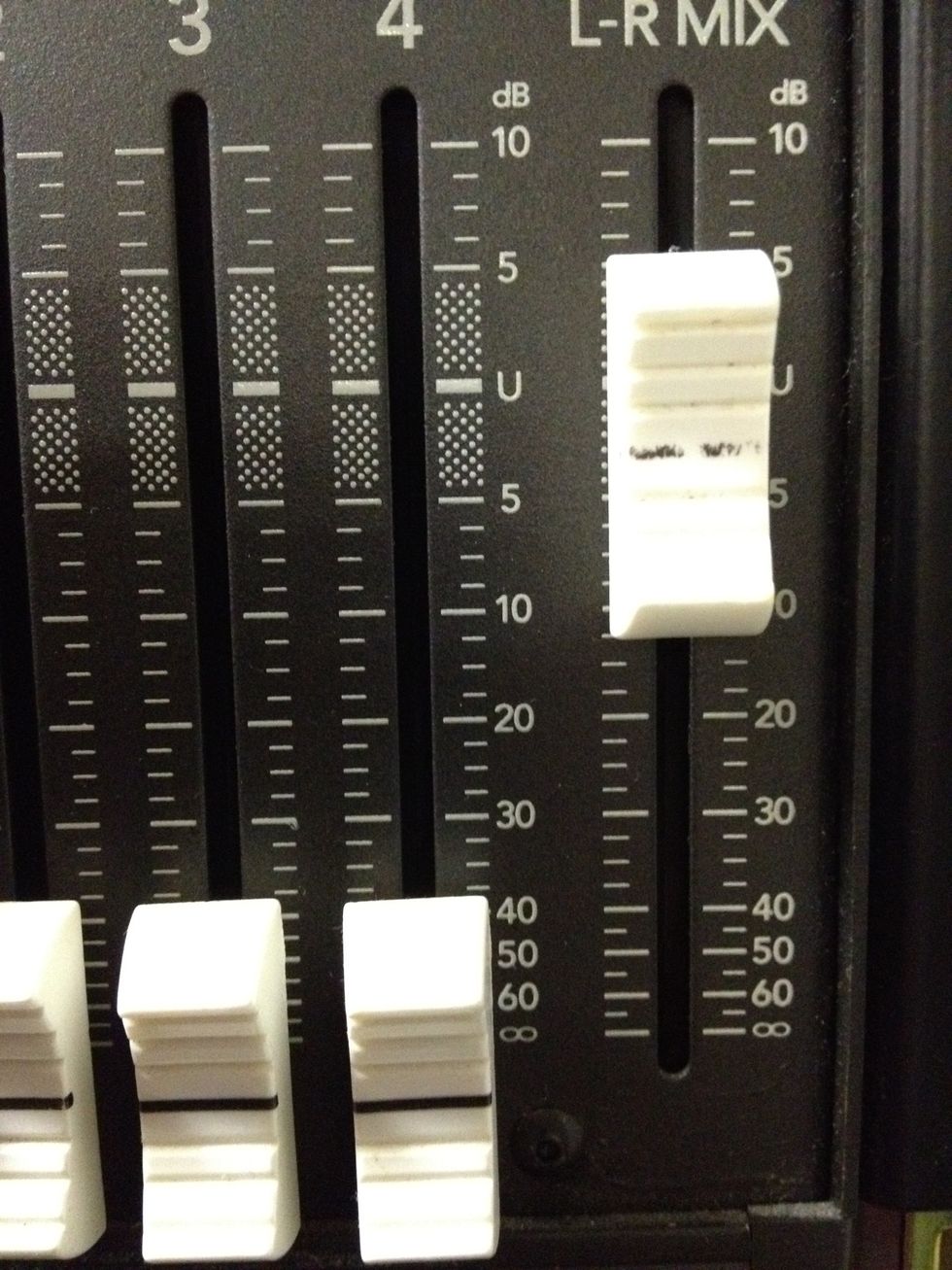 On the bottom right of the mixer turn up the MAIN fader to around the level shown. This affects the volume of all channels. Somewhere between the -5 and U is a good spot.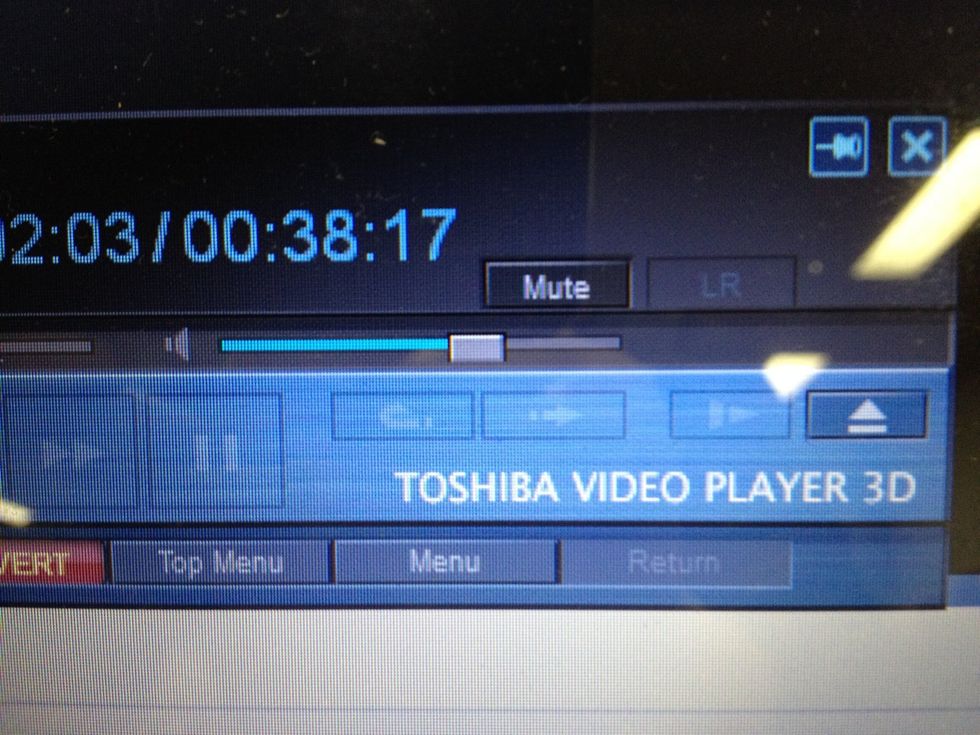 Make sure the cable is plugged into the computer or iPod. Slowly turn up the volume to where you want it. You control the volume from here. Somewhere between 50% and 75% is probably where you want it
Troubleshooting 1 -if you have to turn up the volume to 100% then either the sound system isn't turned up as we described or the "source" material you have is rubbish.
Troubleshooting 2 -You should practice pausing the music/video and swapping the cable between computer an ipod. There will be a click - this is normal.
Computer or iPod
1.0 Microphone cable
1.0 Sound cable (3.5mm)
1.0 DI box
Sound system