How to use iphone shortcuts to save time!
This isn't incredibly complicated. Many of us have an iDevice but don't truly understand the power behind the shortcut feature! Let me show you how to save yourself some time... (Note the supplies)
46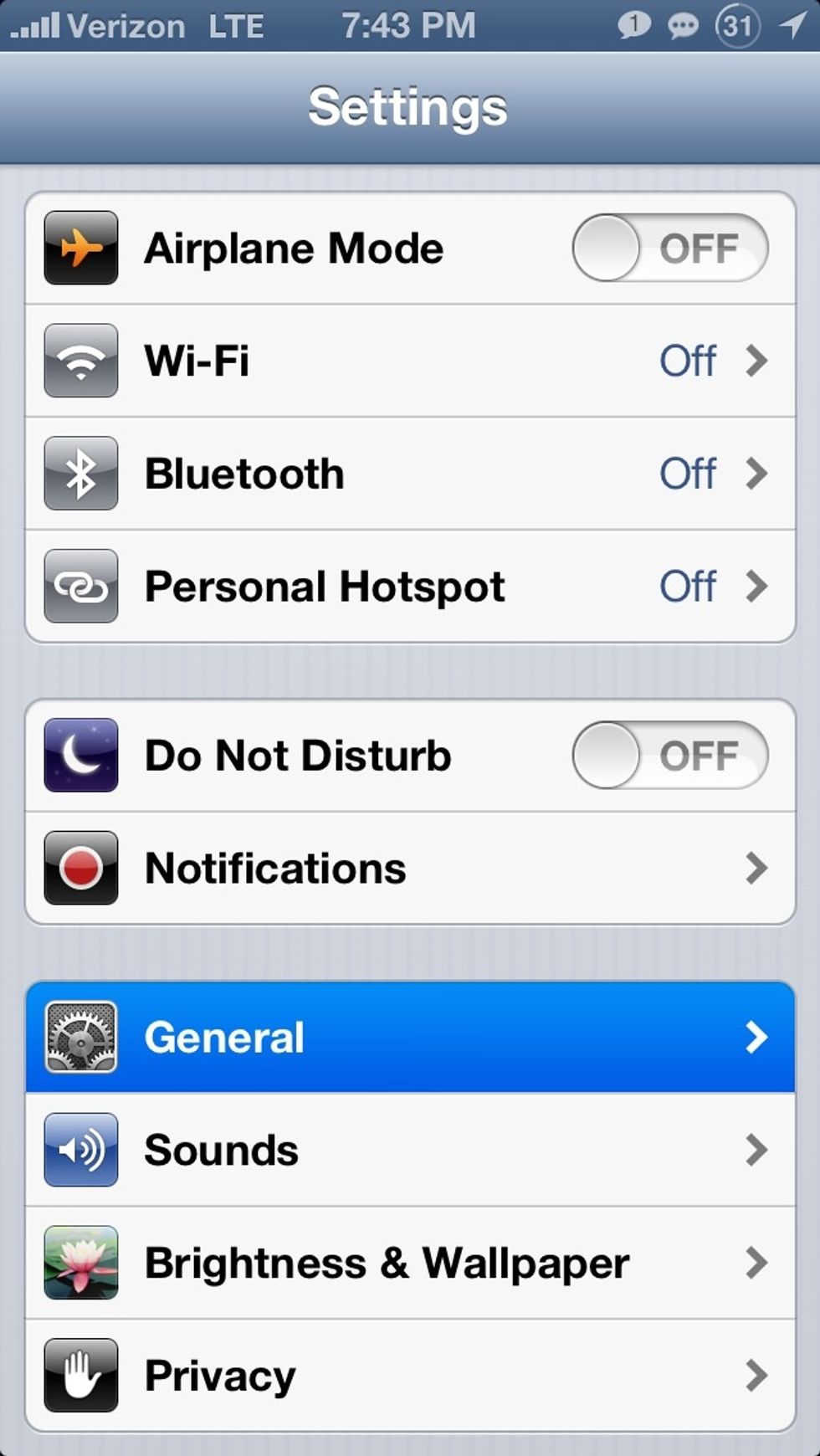 First, go to Settings > General.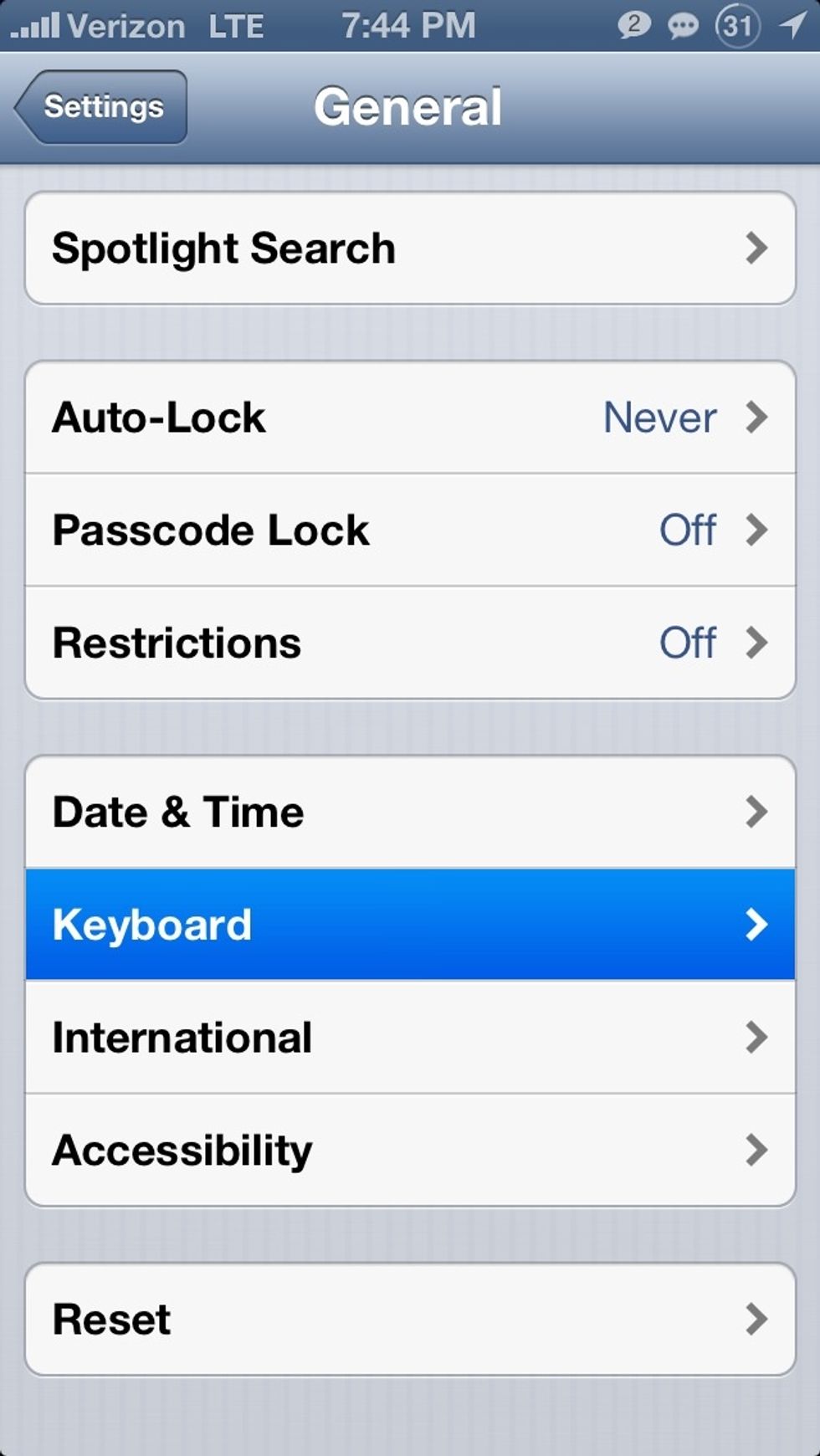 Next, scroll down and go to "Keyboard".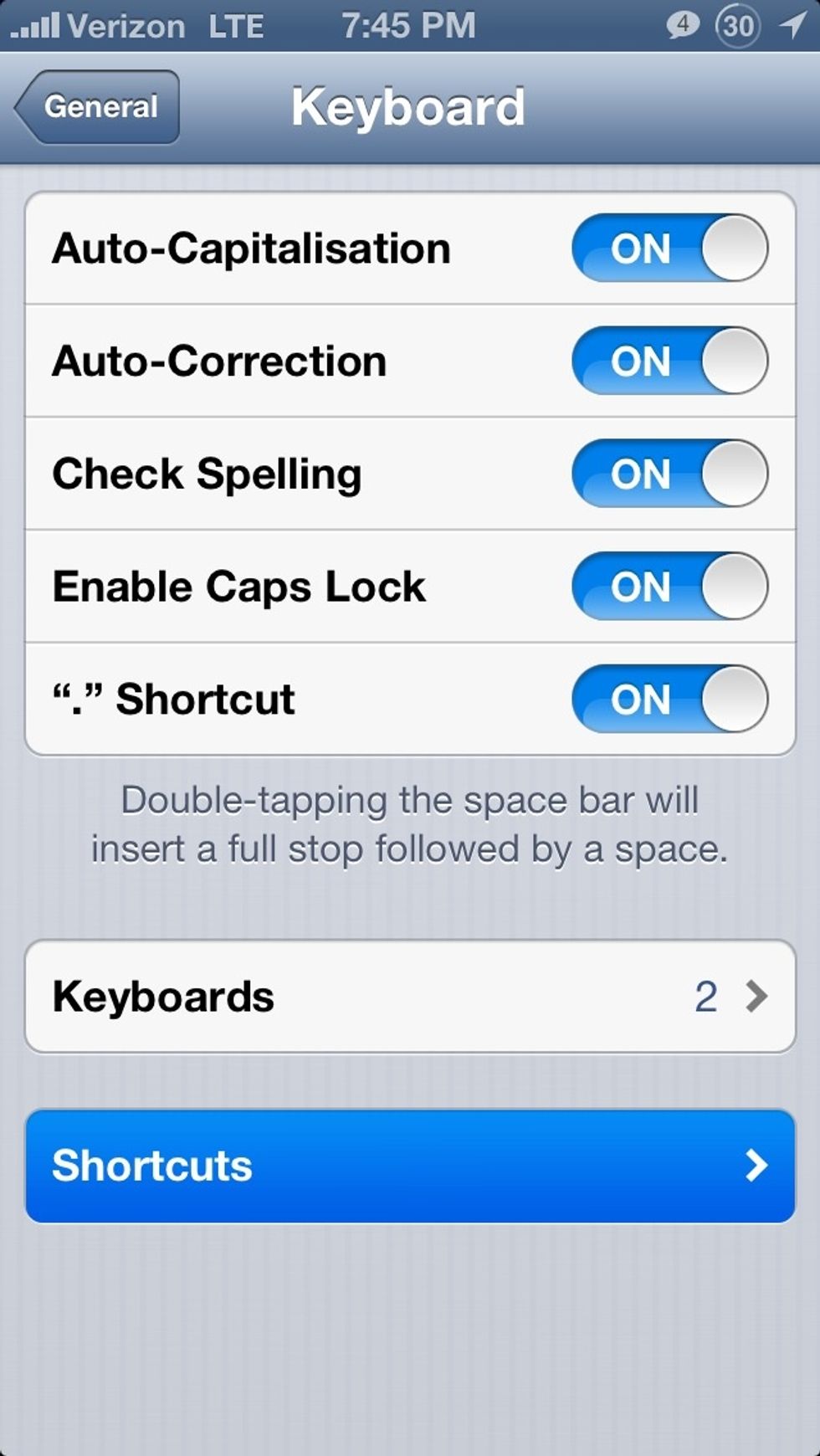 Then to "Shortcuts".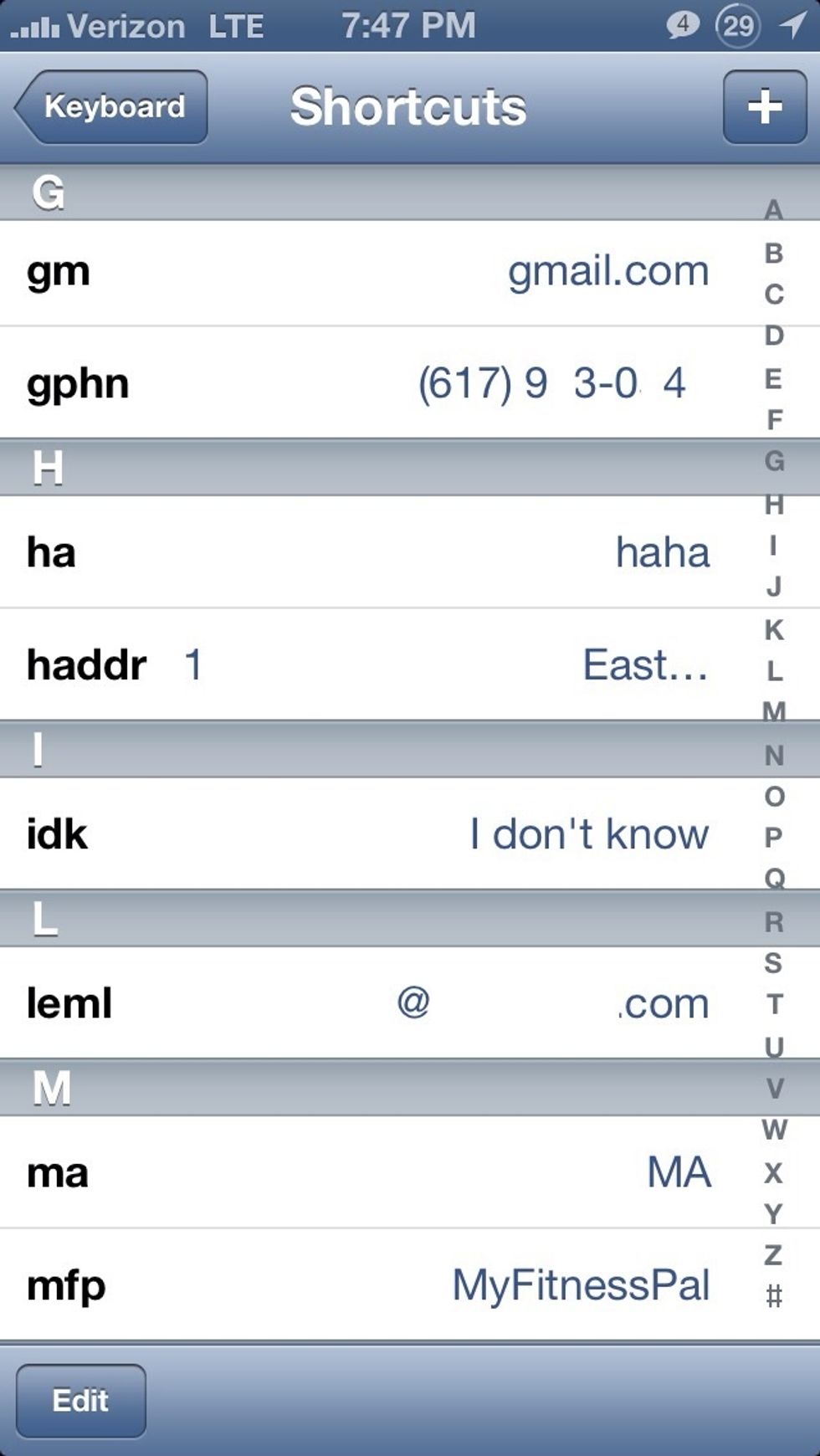 Here, you can see what I've done with shortcuts that I use quite frequently. Rather than typing out "MyFitnessPal", I simply type "mfp" and my phone covers the rest.
The next few are just some examples for you to go off of. Get creative with these and you'll save yourself loads of time and heartache typing all of this out!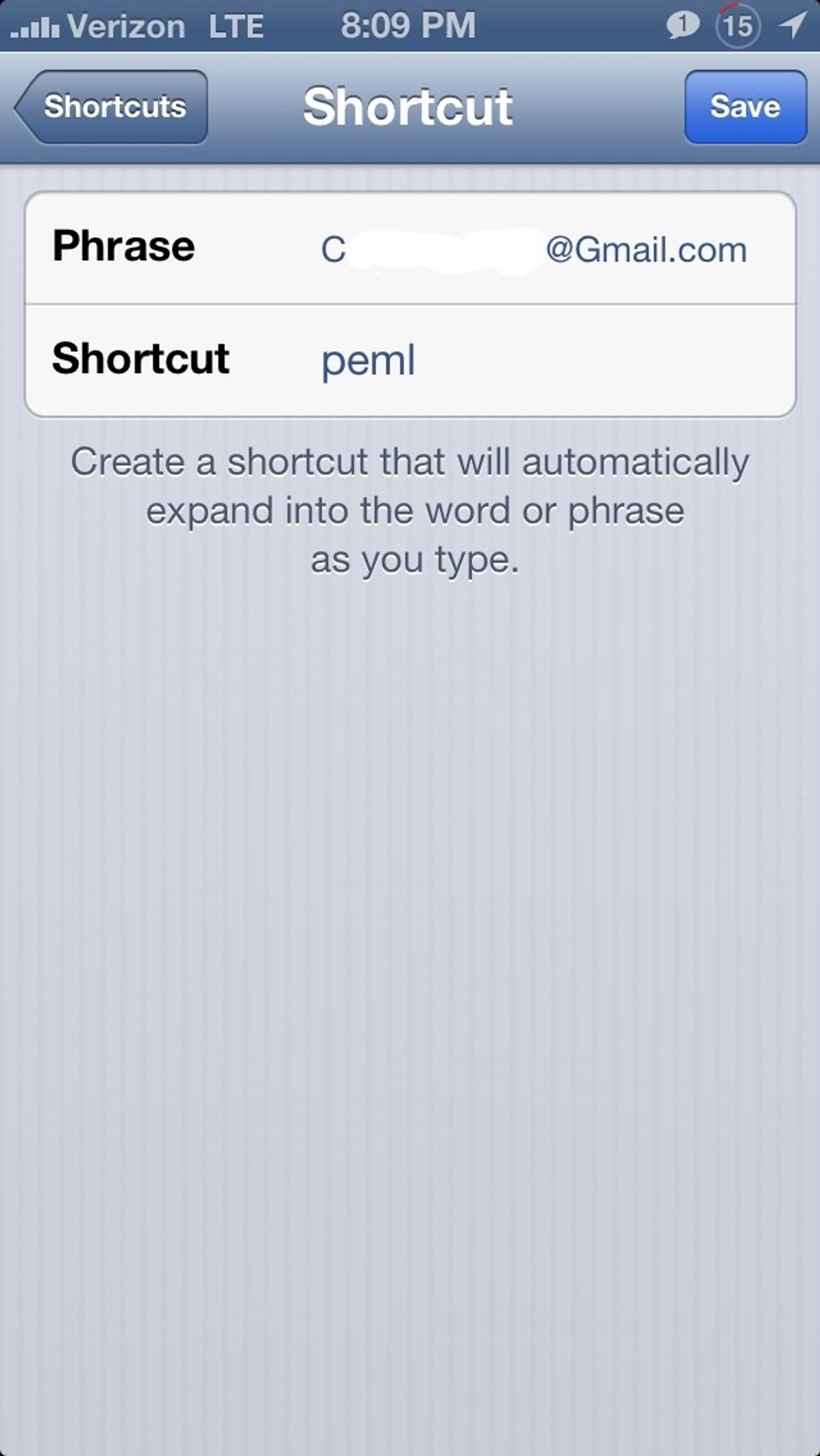 I use "peml" as a shortcut for my personal email.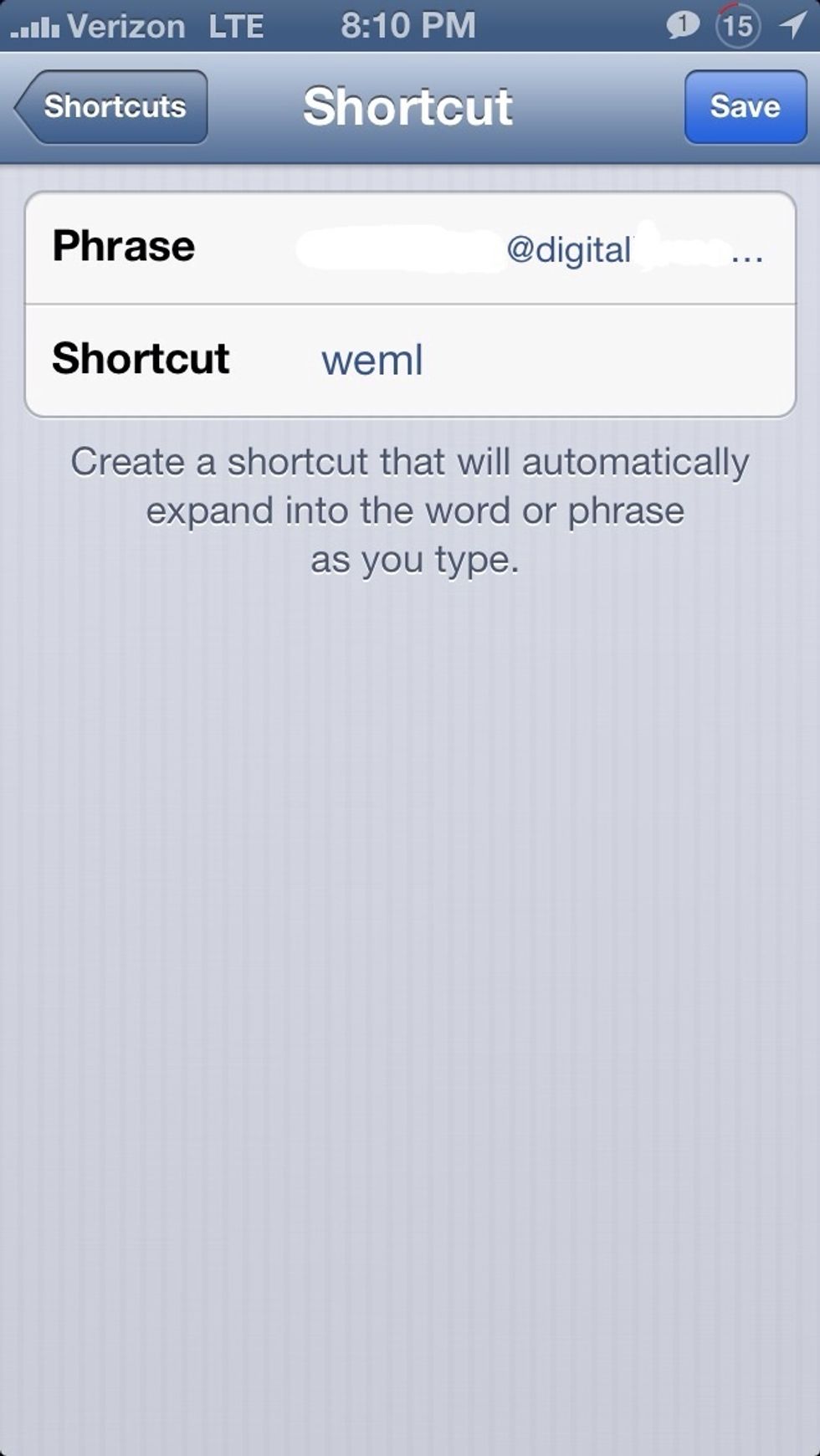 Similarly, "weml" is a shortcut for my work email.
I also use "haddr" for my full home address and "saddr" for my full school mailing address.
Simply put, you can make these fun/creative. I use shortcuts for bank account numbers, frequently used profanity, many email addresses, phone numbers, etc. Hope you've learned something today!
iOS 6 and above
iPhone/iPad/iPod Touch
Thinking cap.