Tap the + symbol (bottom right) to start a new project.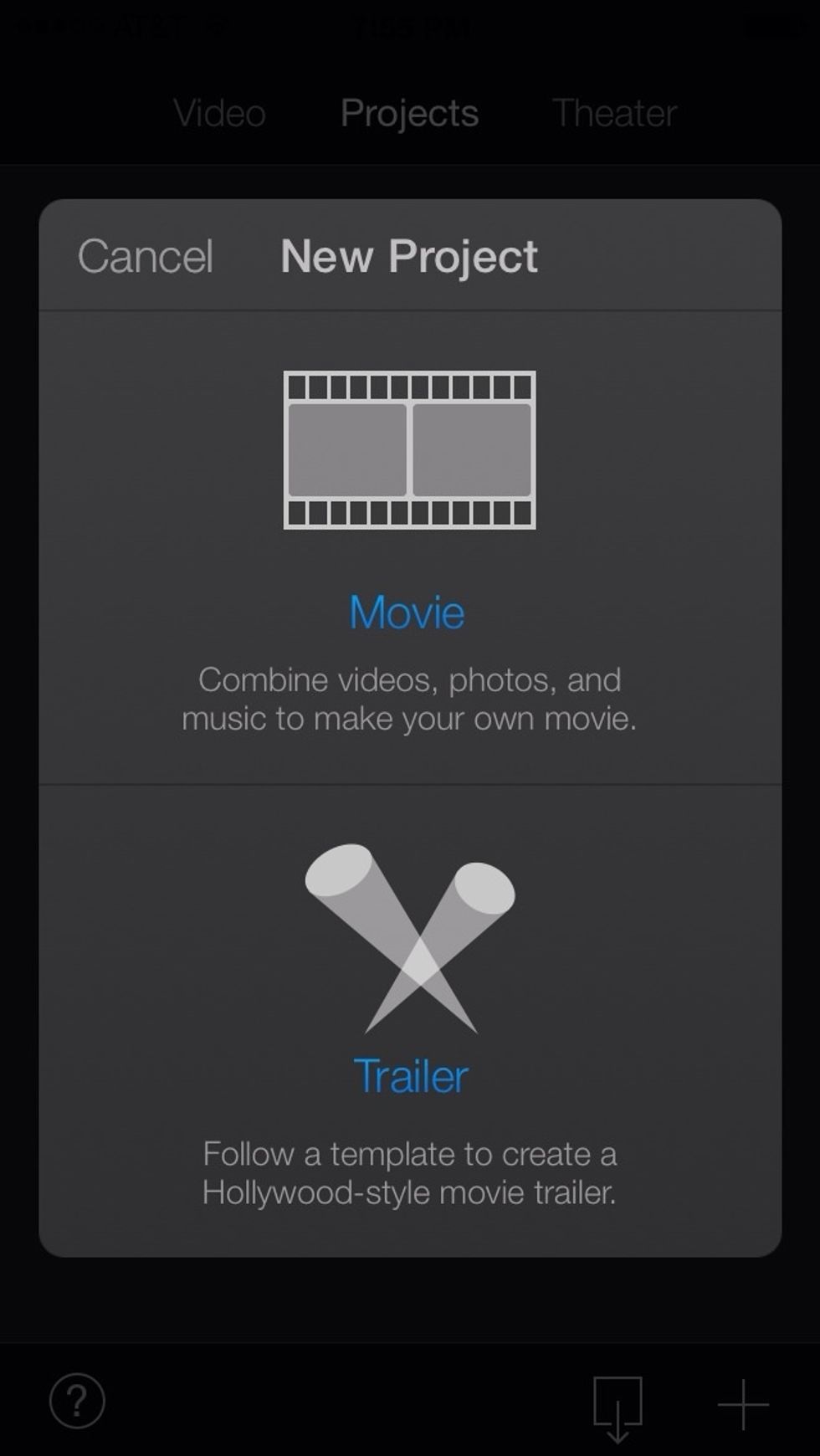 Select "Movie" to start a new movie project.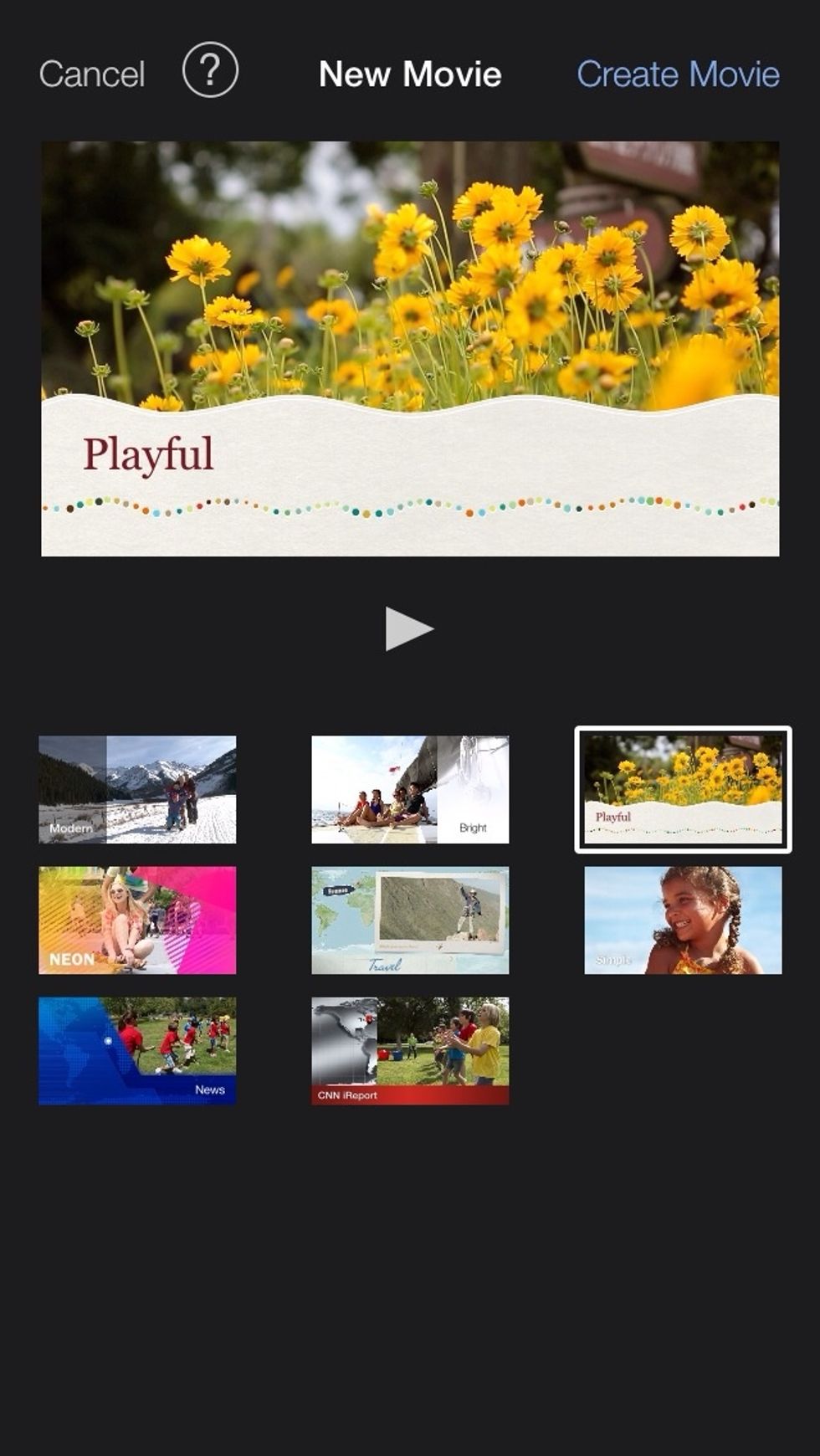 Select a theme (you can also preview it by pressing the play button).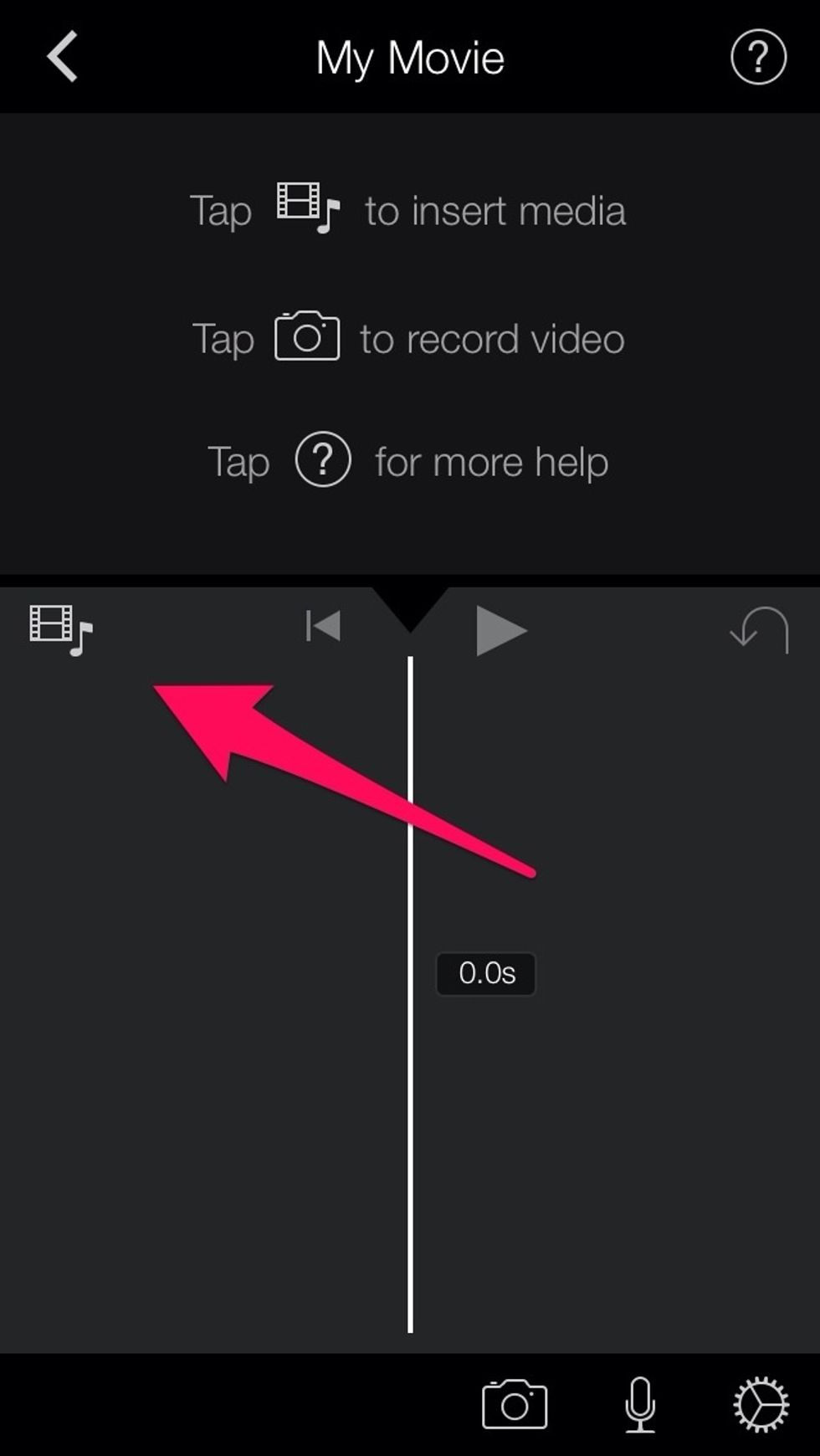 Press the media icon to add content from your camera roll.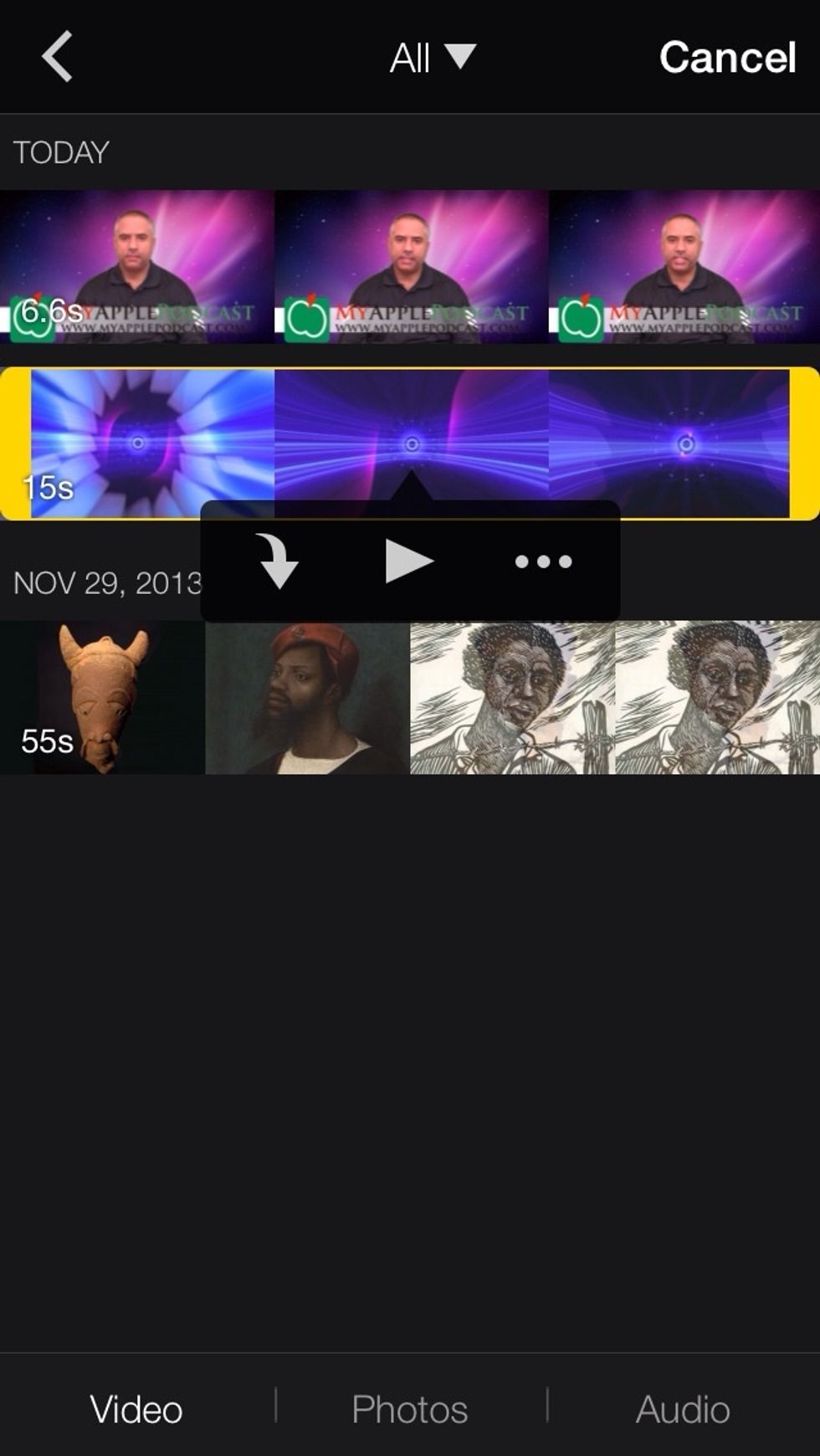 Browse for video and select the down arrow button to Add video to timeline.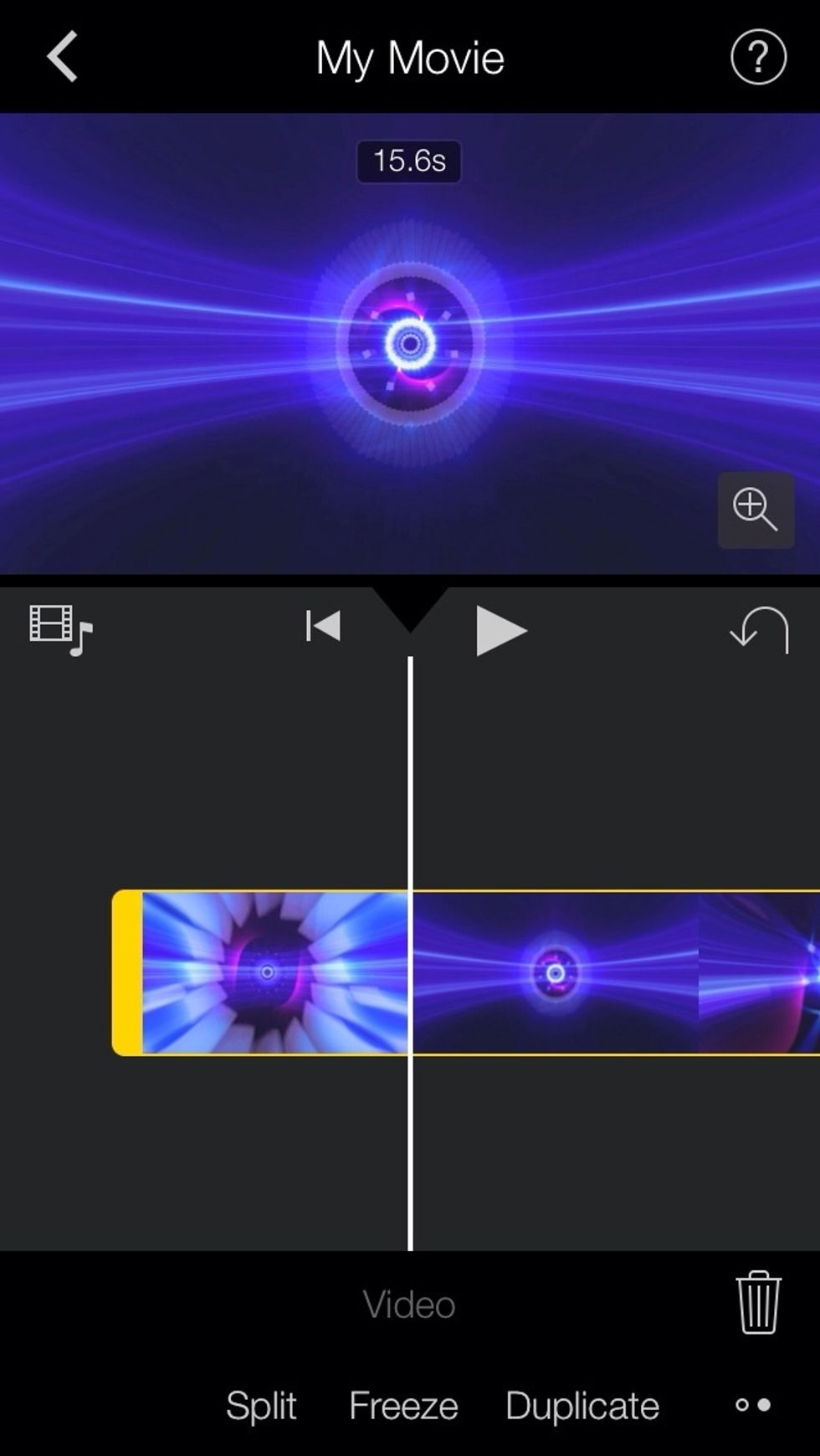 If you would like to divide a video into sections, swipe downwards over the video with your finger...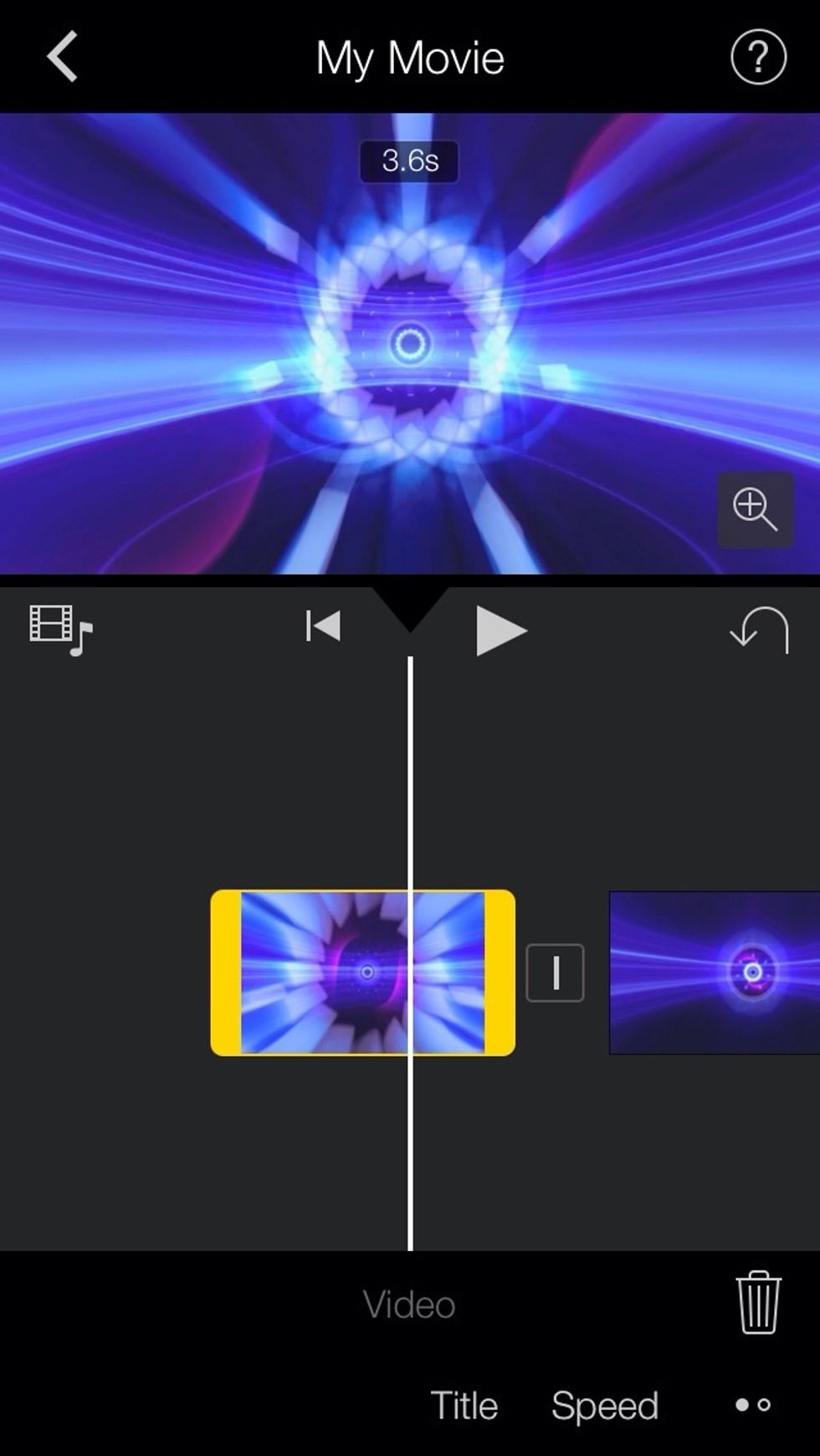 Tap on the video segment and select "title." The title style will be determined by the theme selected at the beginning.
As you can see above, a title has been added to reflect the theme design.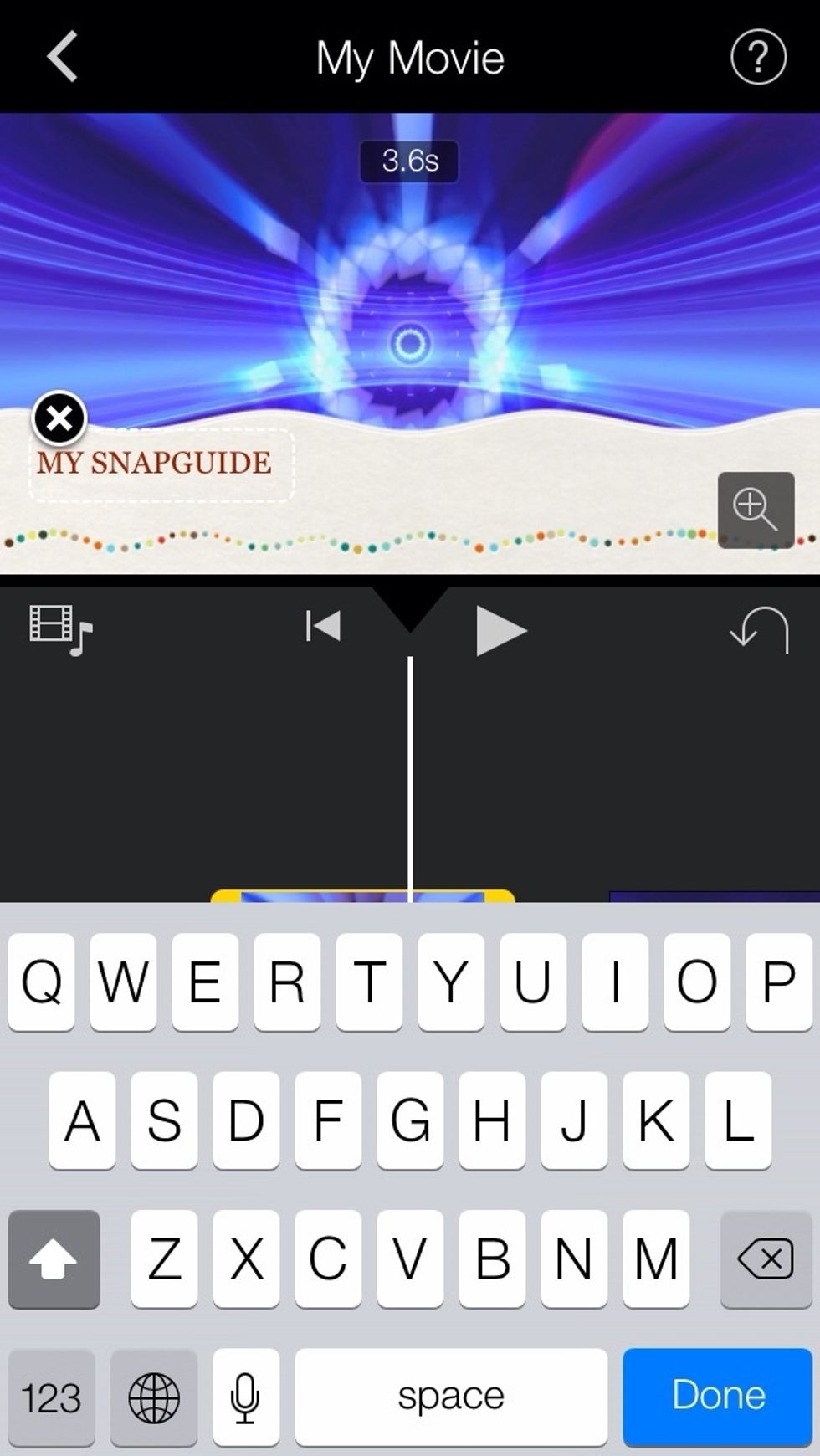 Tap on the text inside the title placeholder and type in your text.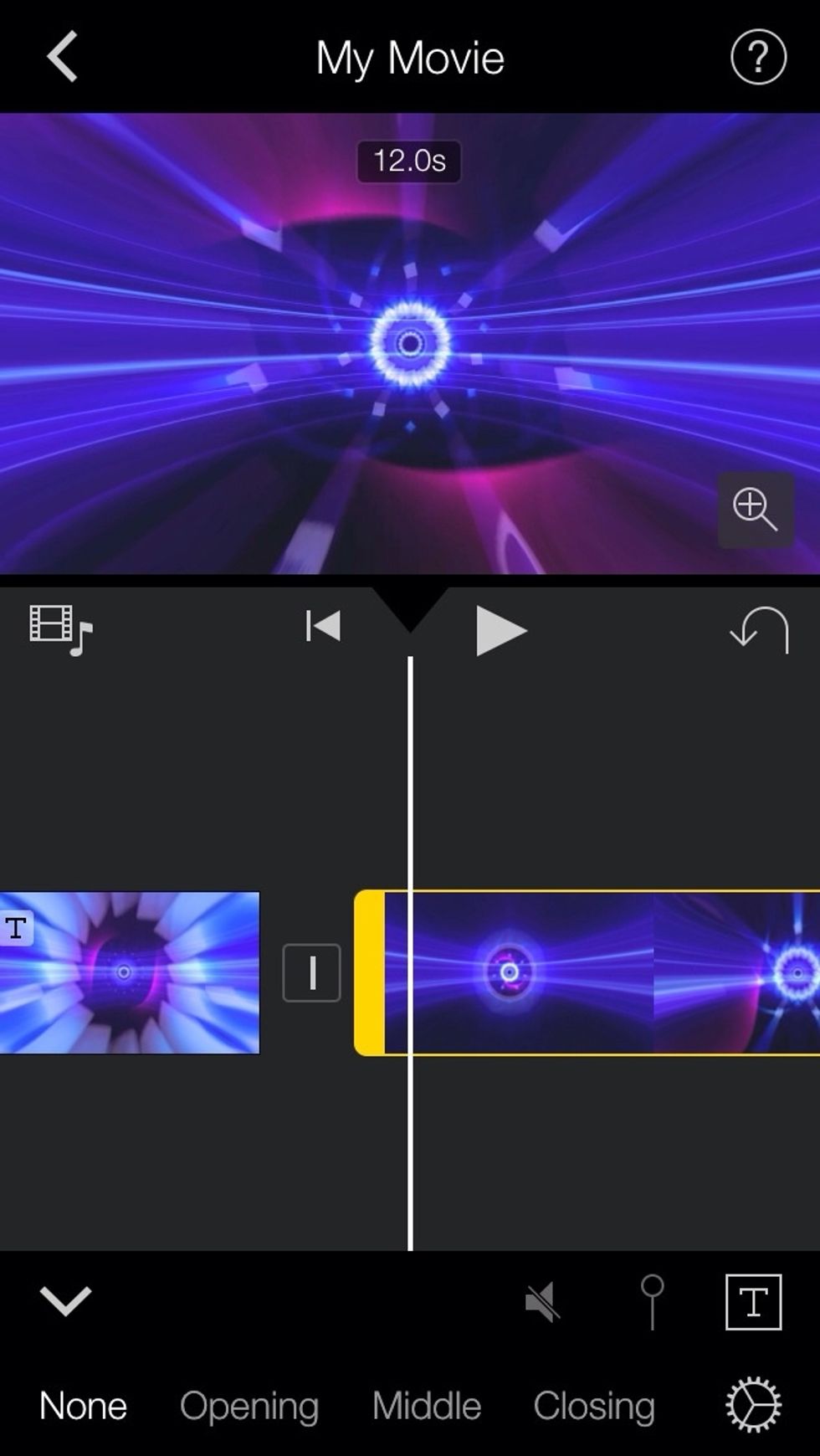 On the next video segment, let's add another title - this time, one that is different than the theme.
Tap on the "T" encased in a box (bottom right) and select from a range of animated text options.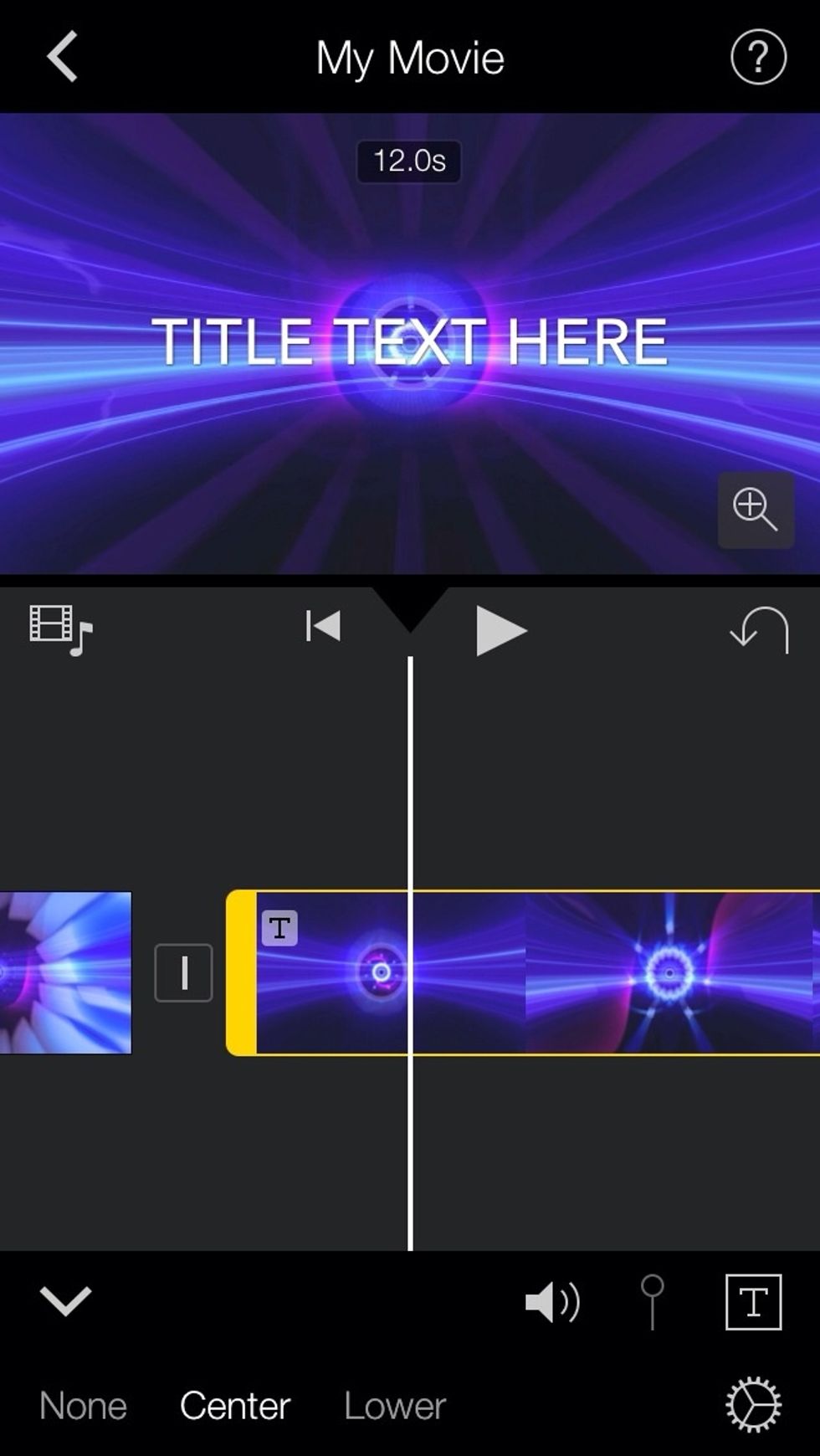 Tap on the text box above to rename your title.
Like so. Press on the media icon (middle left) to add music to your movie.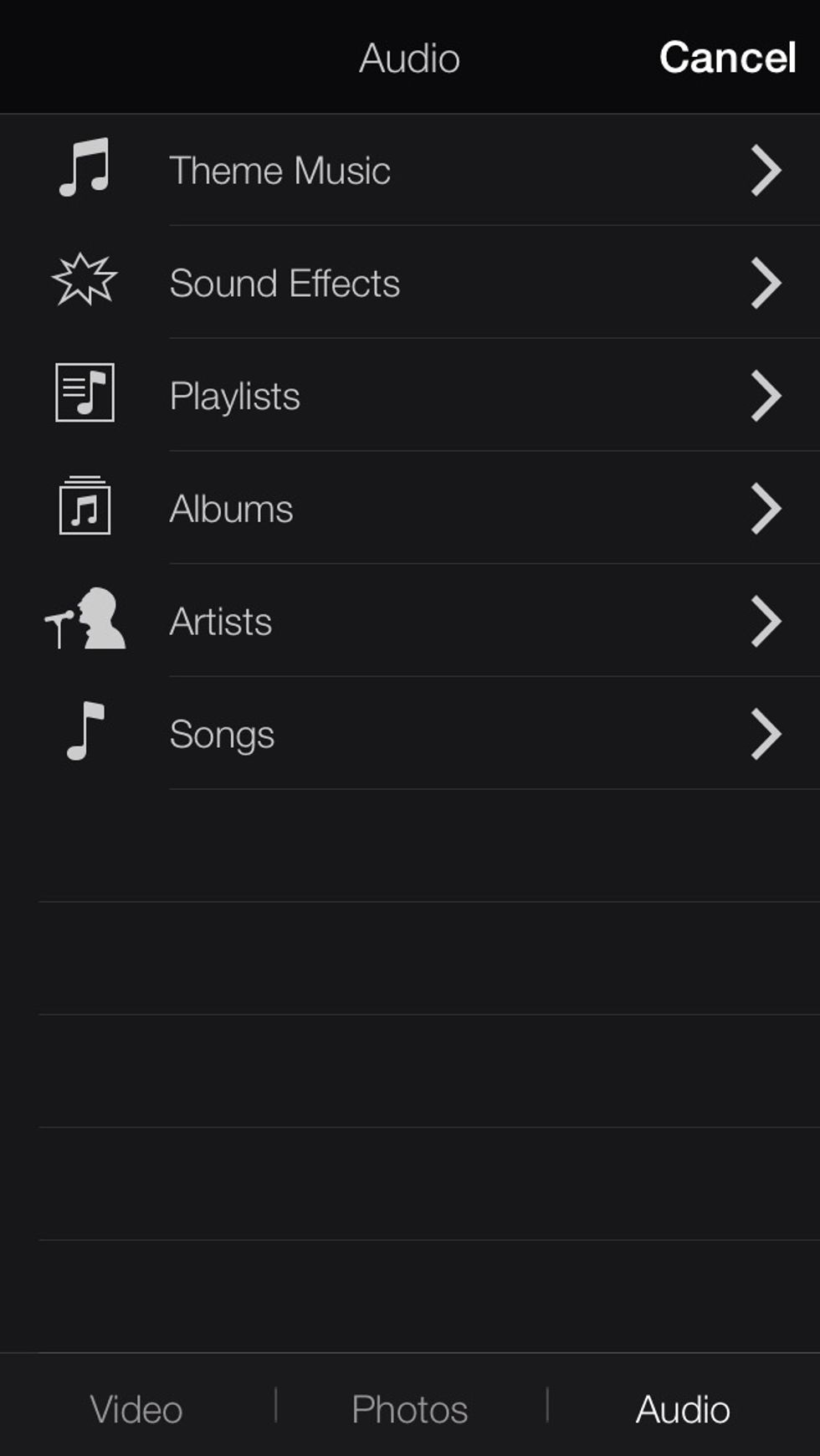 Add theme music to your project.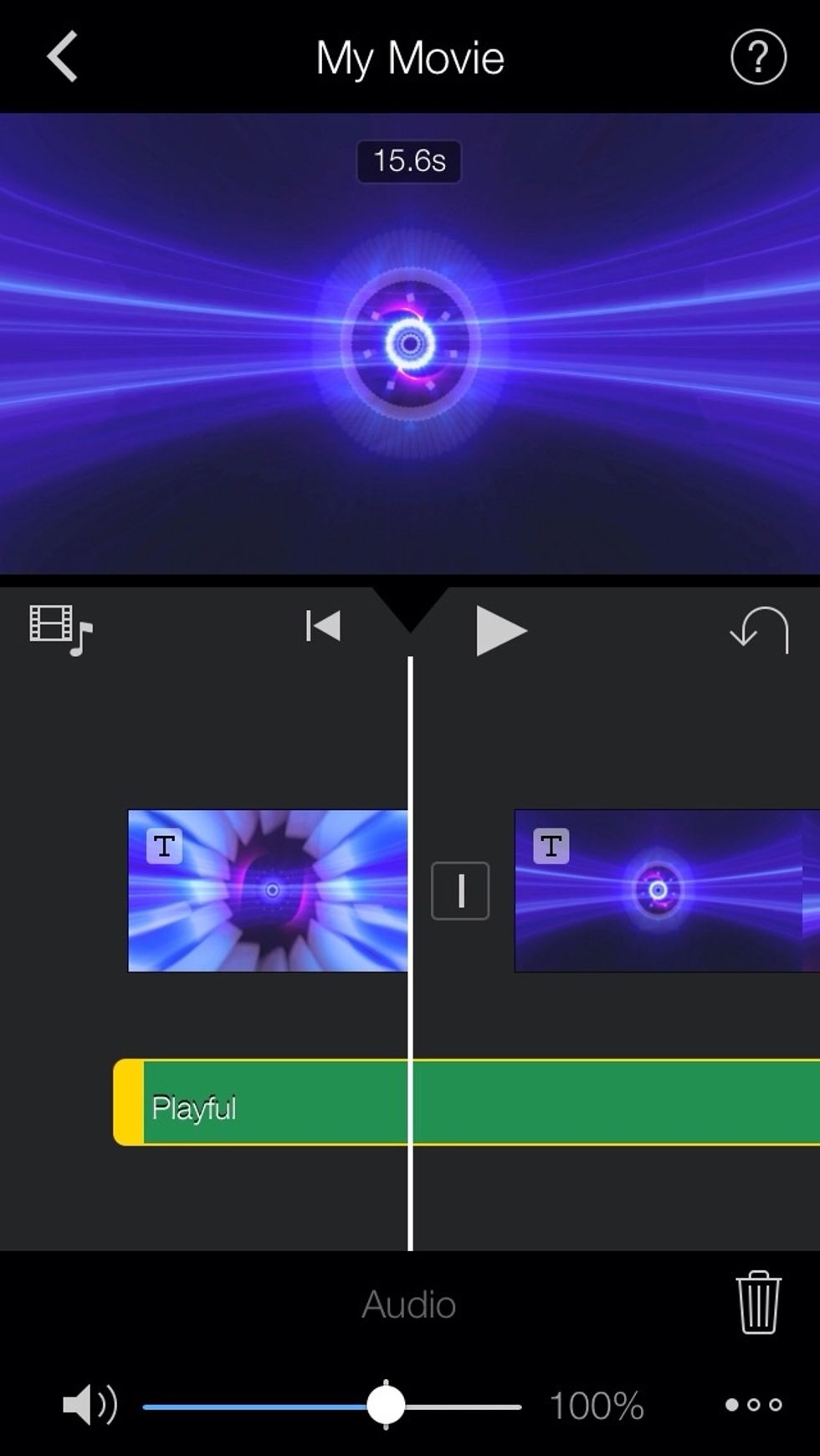 A soundtrack will appear along the bottom.
With the audio track selected, drag the yellow triangle to fade out the audio.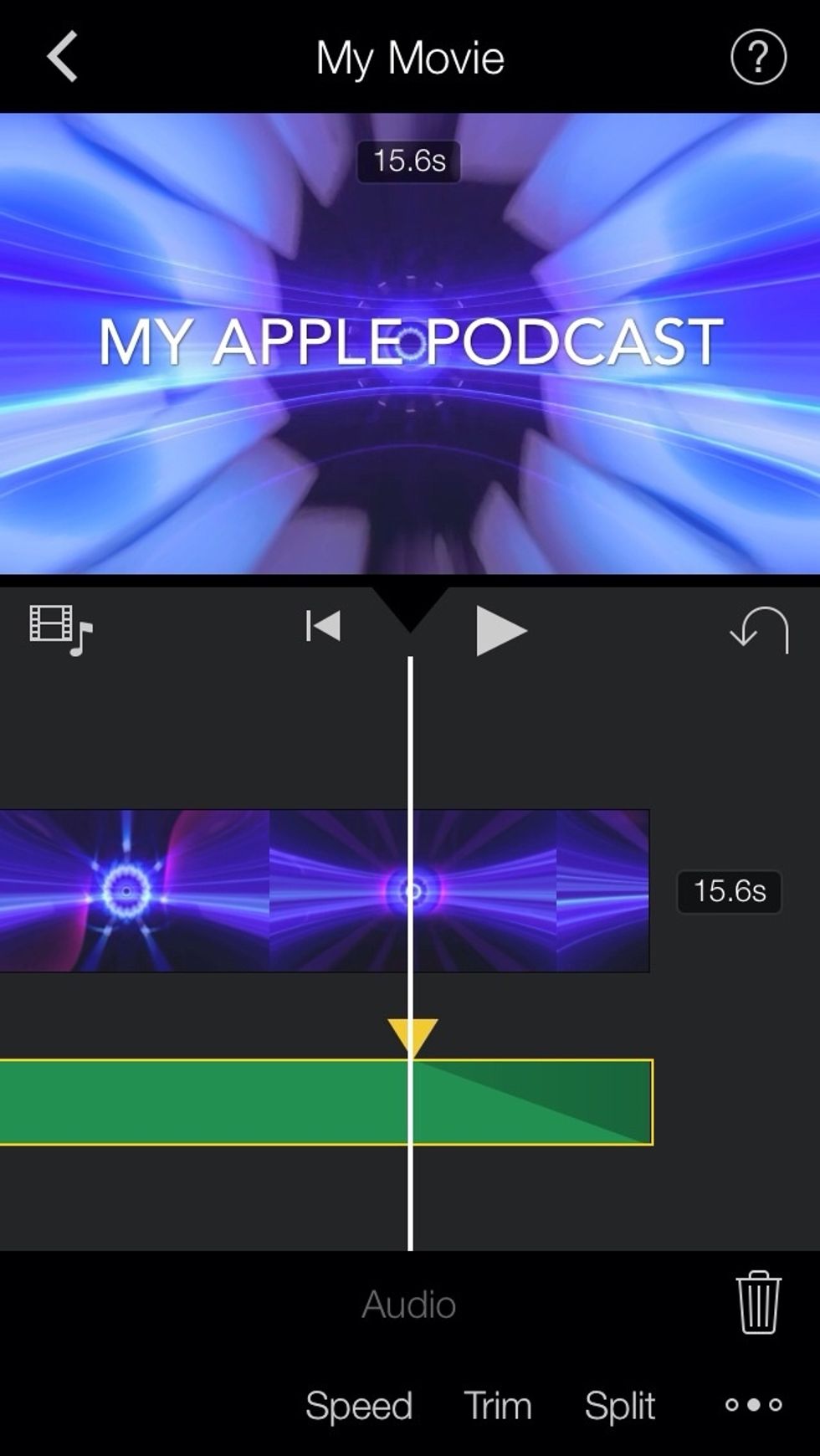 The fade will look like this.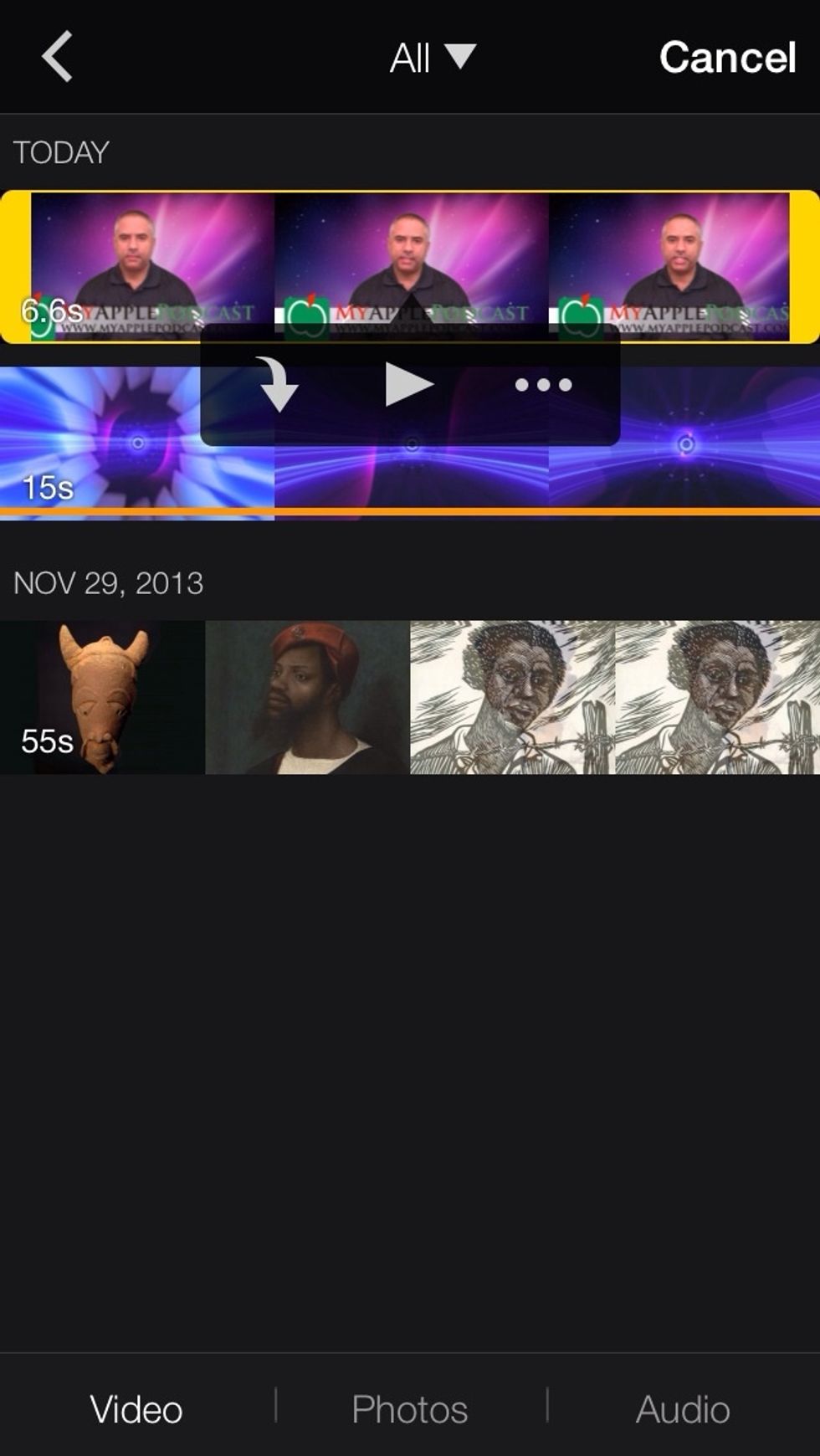 Add a video on top if your video. Select the media icon, select a video, and the three dots.
Another menu appears. Select the overlay (in this example picture-in-picture.
Select the tiny move tool and move overlay to desired location.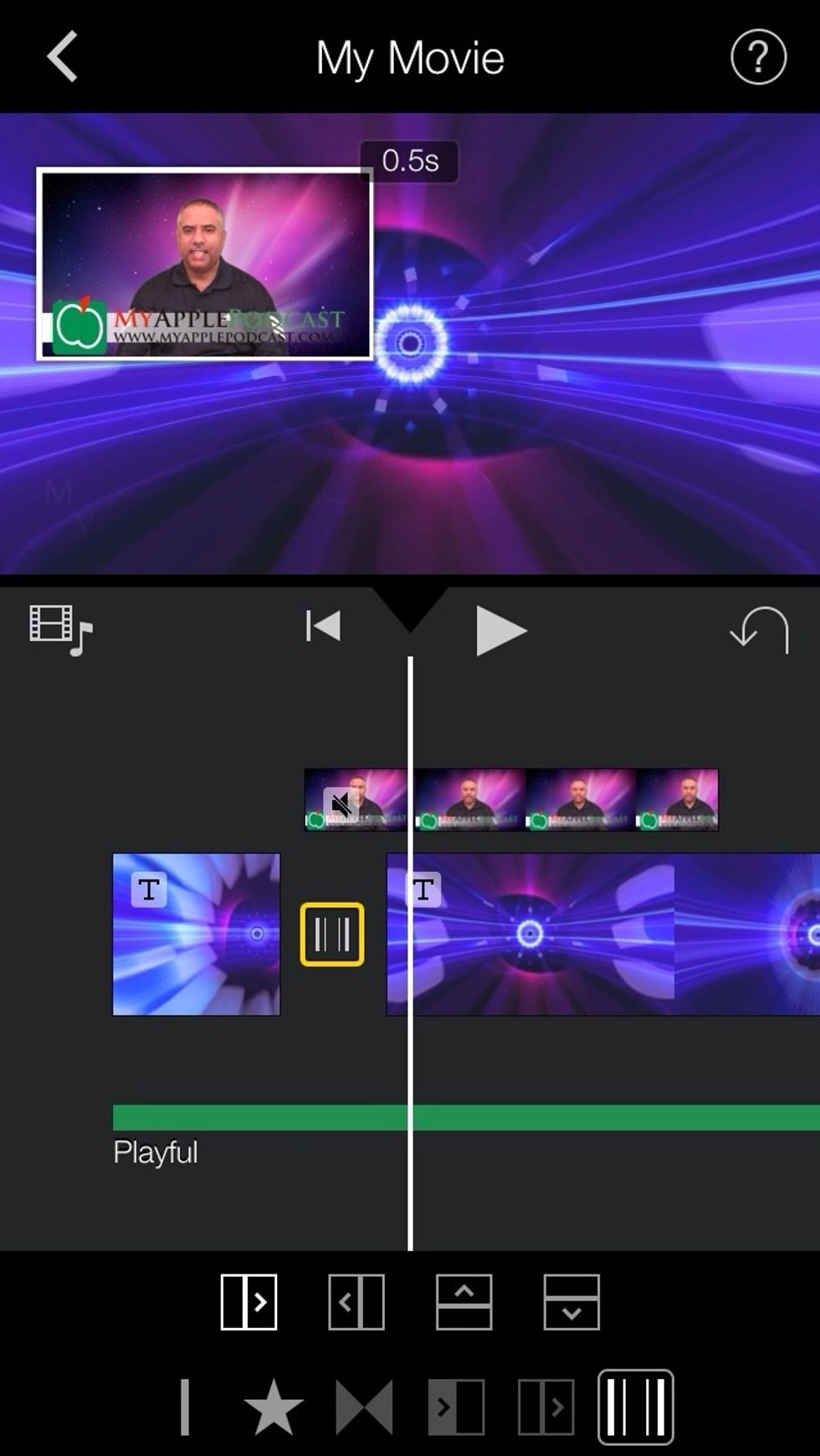 Tap on transition icon and choose from a menu of options (see below)
You can change your title themes at any time.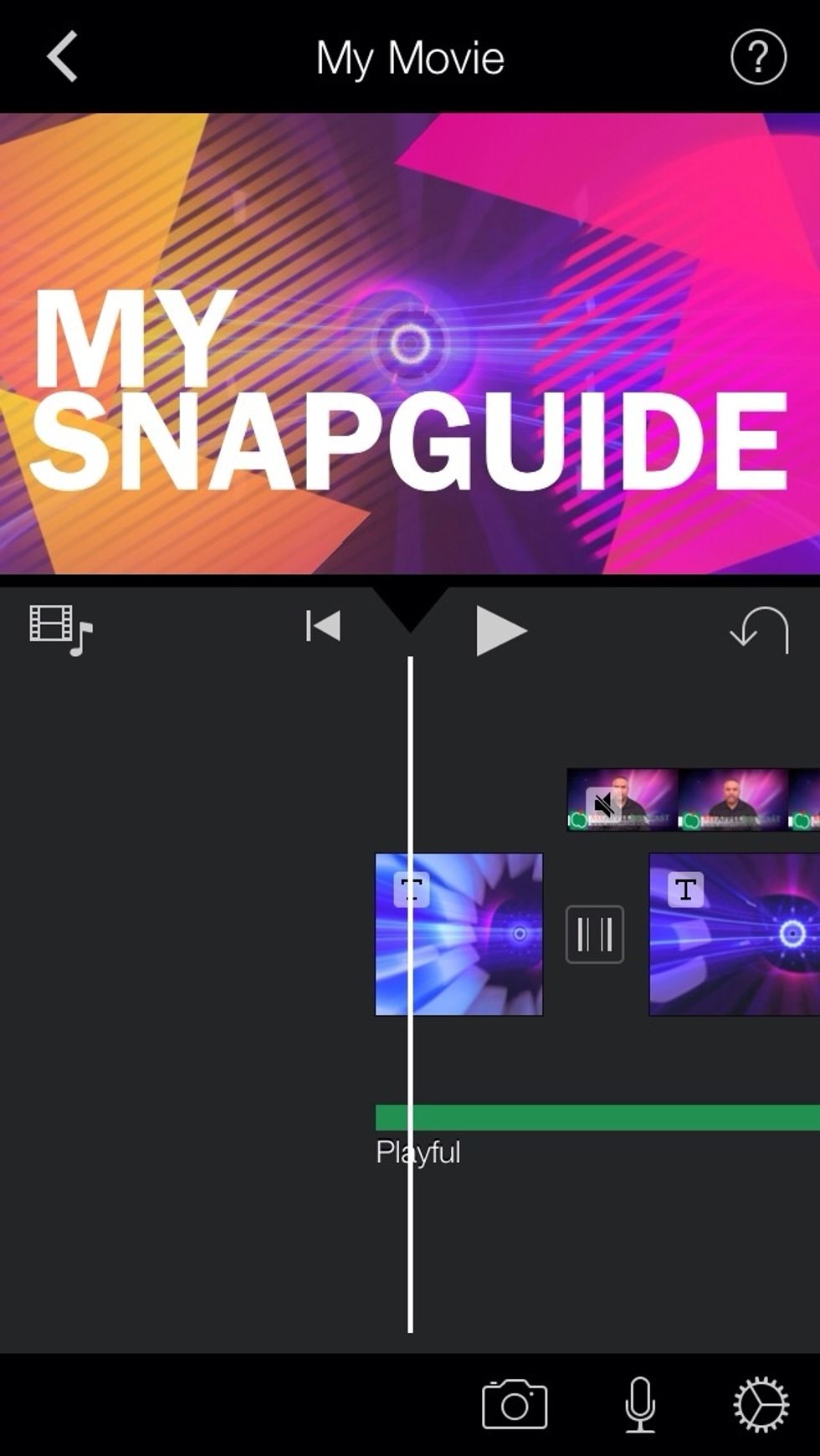 Here is the first clip with a different theme.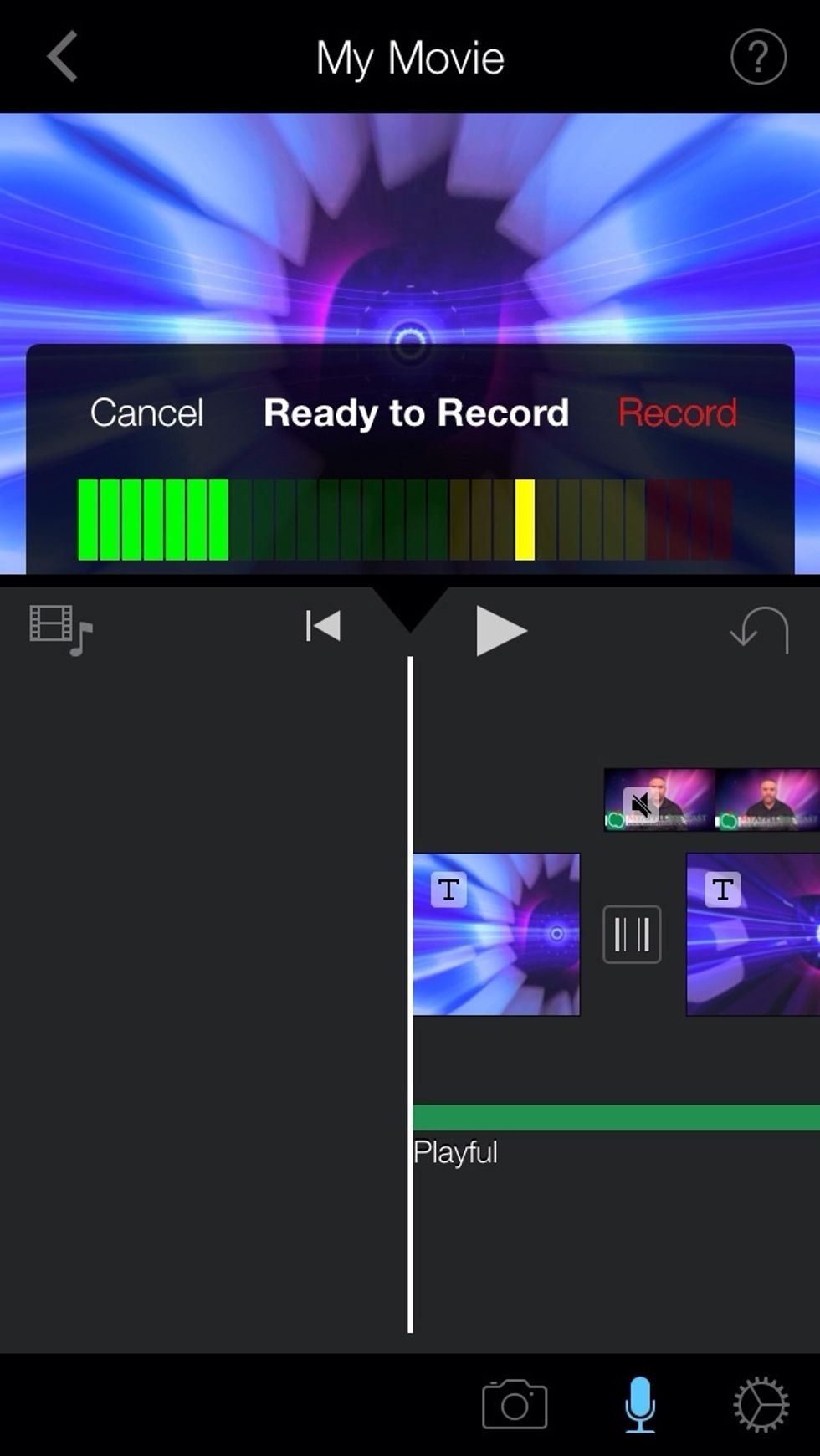 Add narration to your video by selecting the microphone icon along the bottom and press "record.@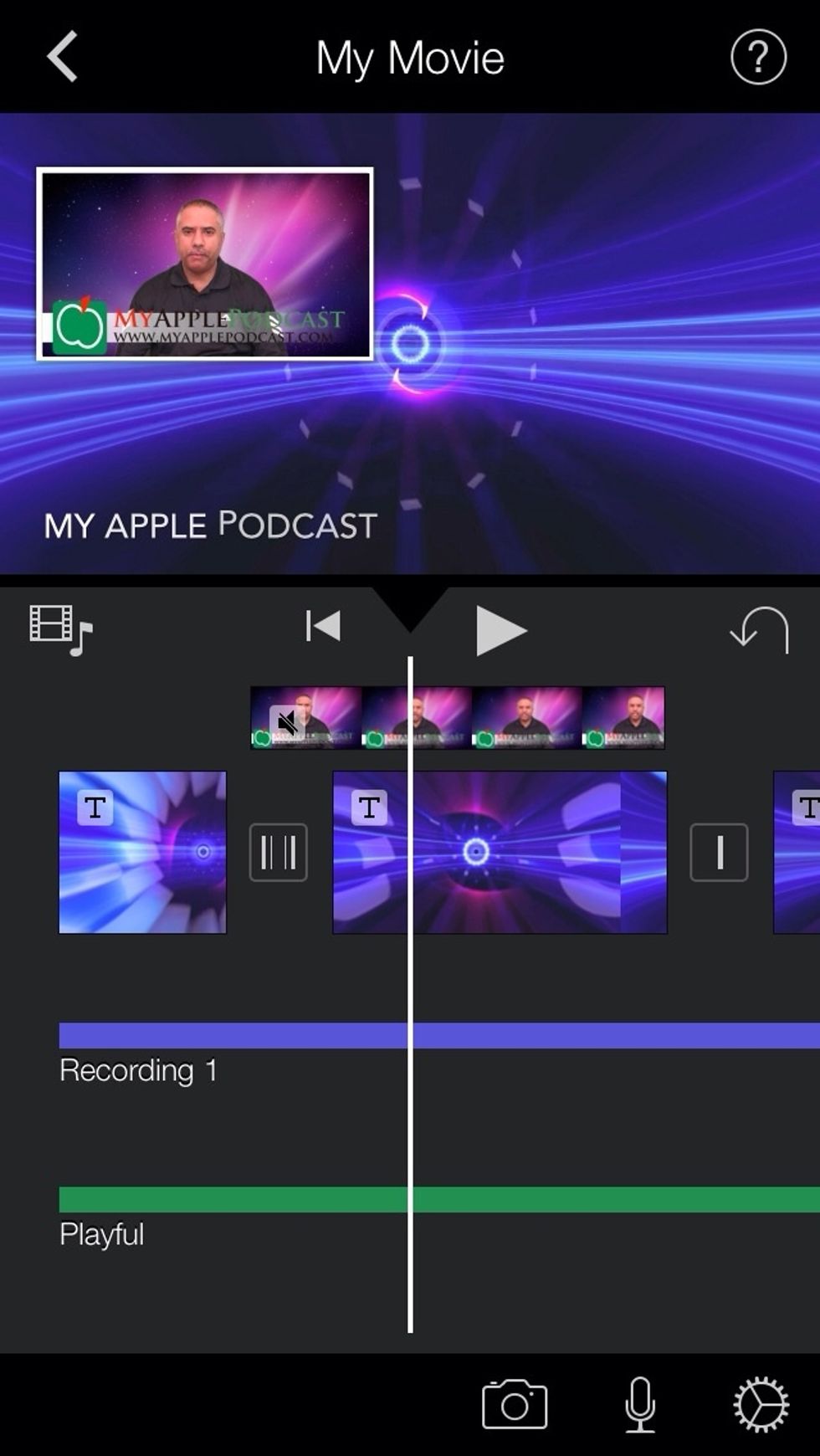 A recording track will appear above the music track.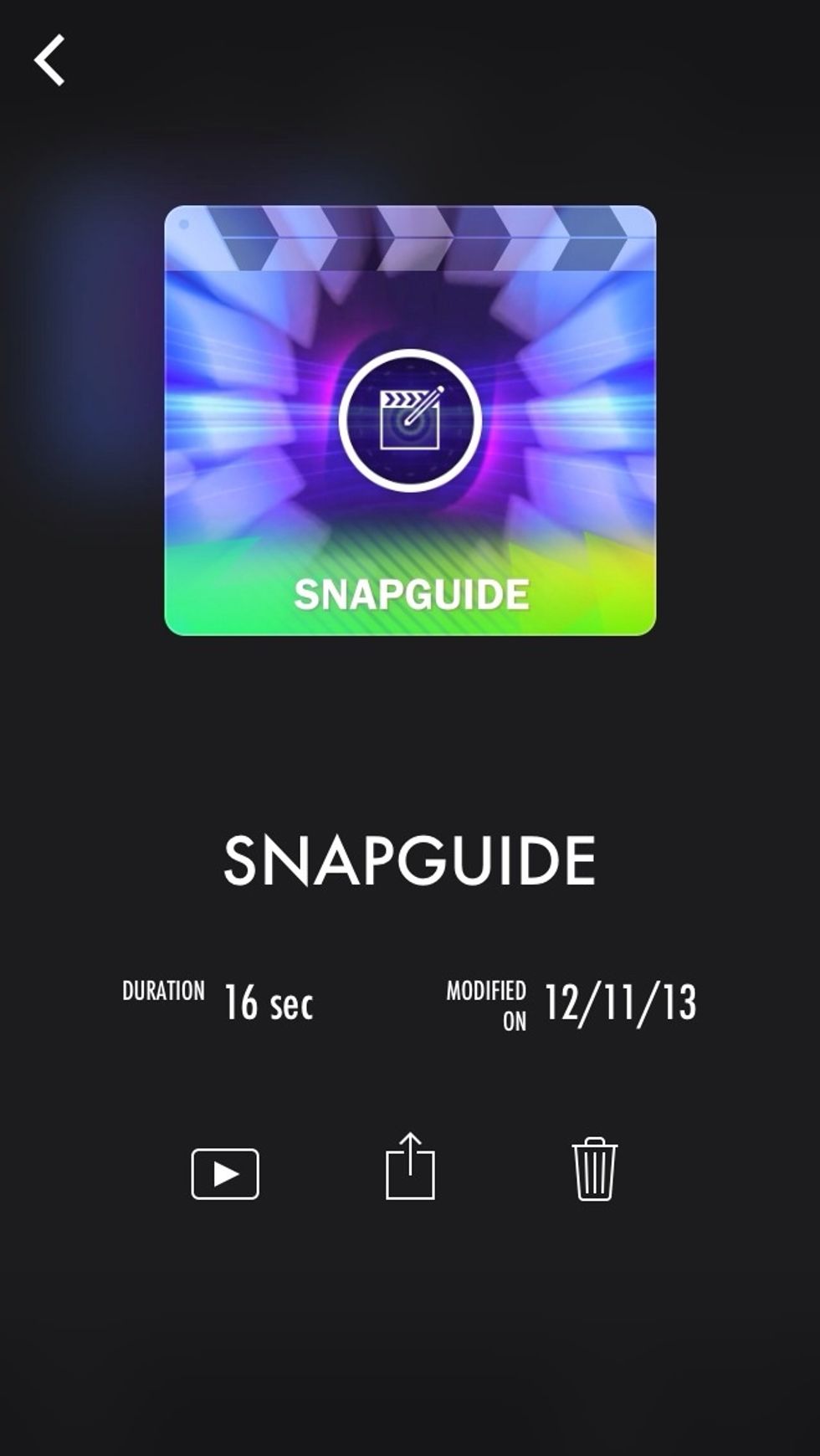 Select arrow top left to exit. Tap on title to rename it. Select the share icon to save to camera roll or save online.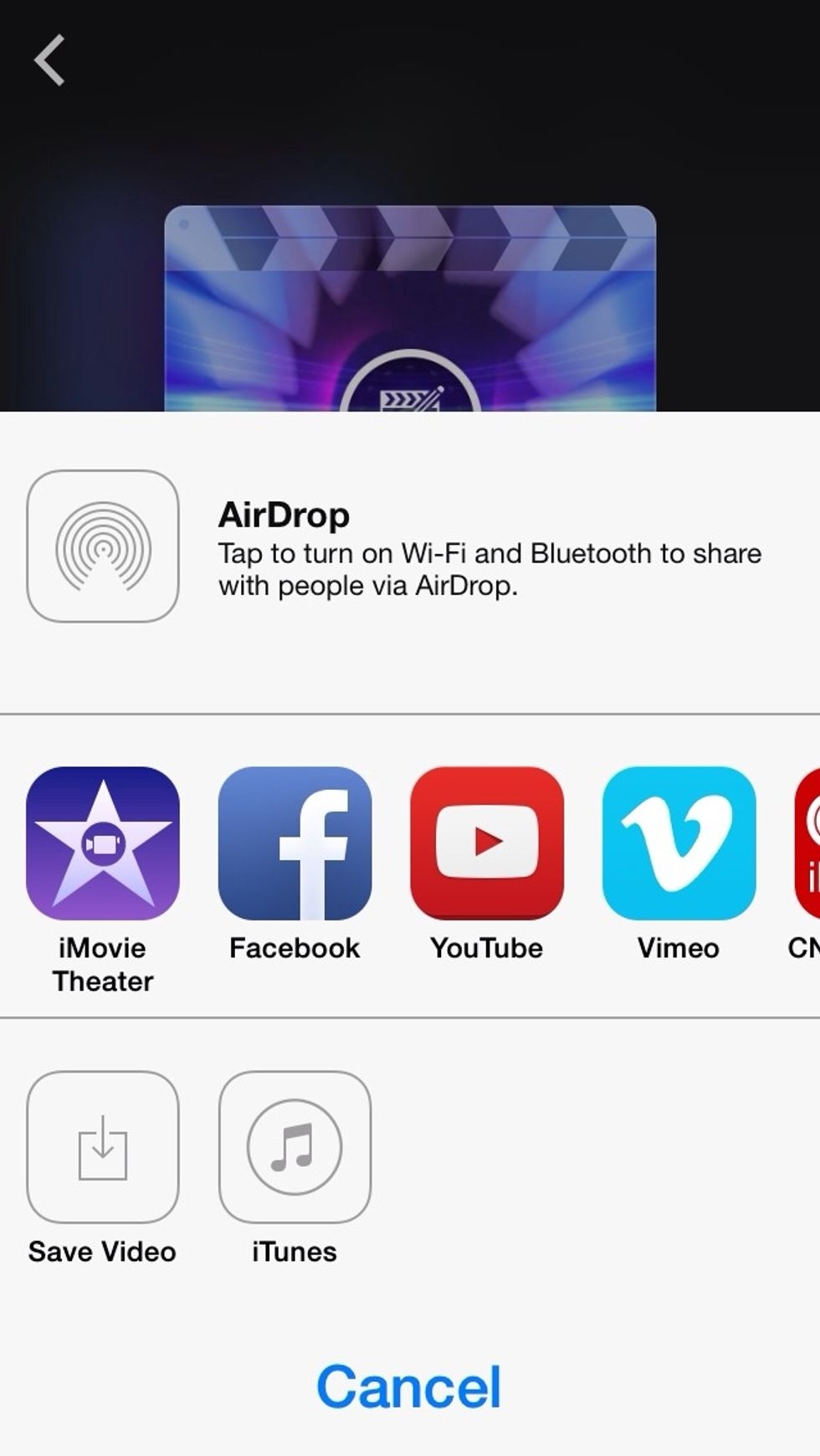 Share also includes "Movie Theater" which saves your movie in the cloud. Theater enables you to view videos on your iPhone, iPad and Mac.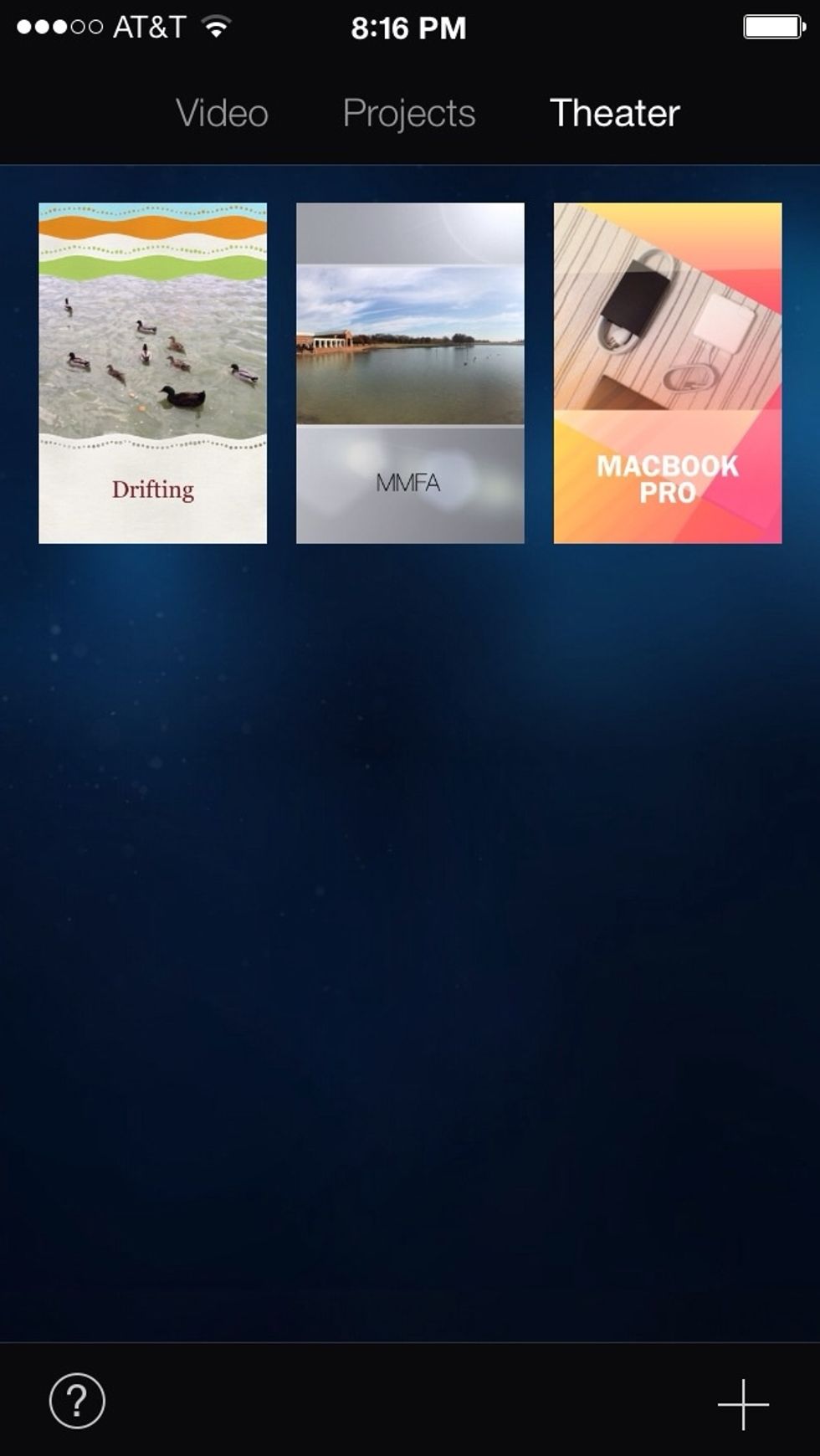 A view of movie theater.
iMovie iOS 7 has a new sleek, minimalist design that makes it easy to create beautiful videos.