How to use guided access in ios 7 (keep nosy people out)
Guided Access is a tool to keep nosy people out of your personal stuff!!
18
Guided Access prevents clicking the home button. You have to put in a passcode, which keeps everybody from friends who are on the internet to kids who are playing a game from messing up your stuff!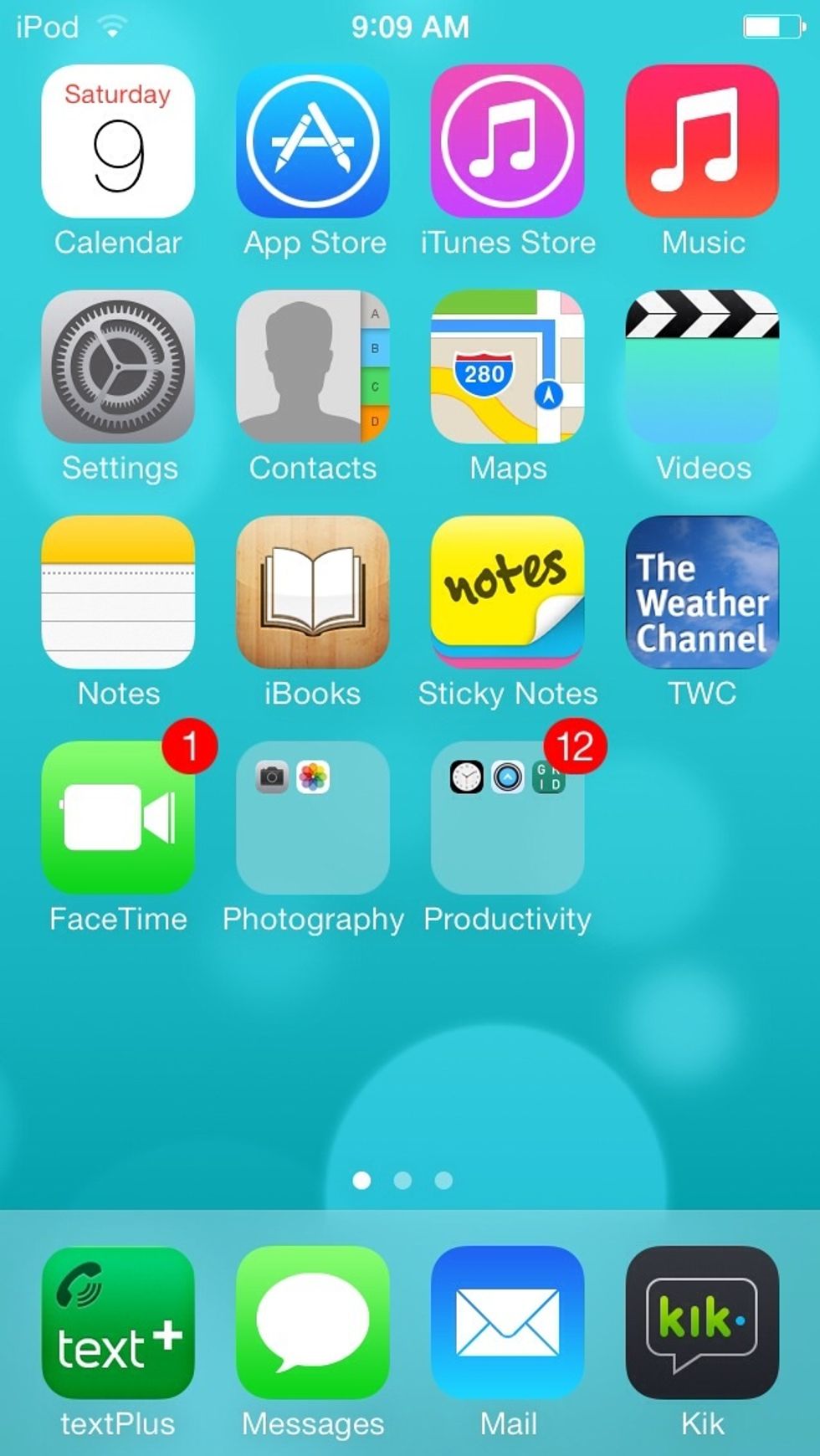 Tap settings
General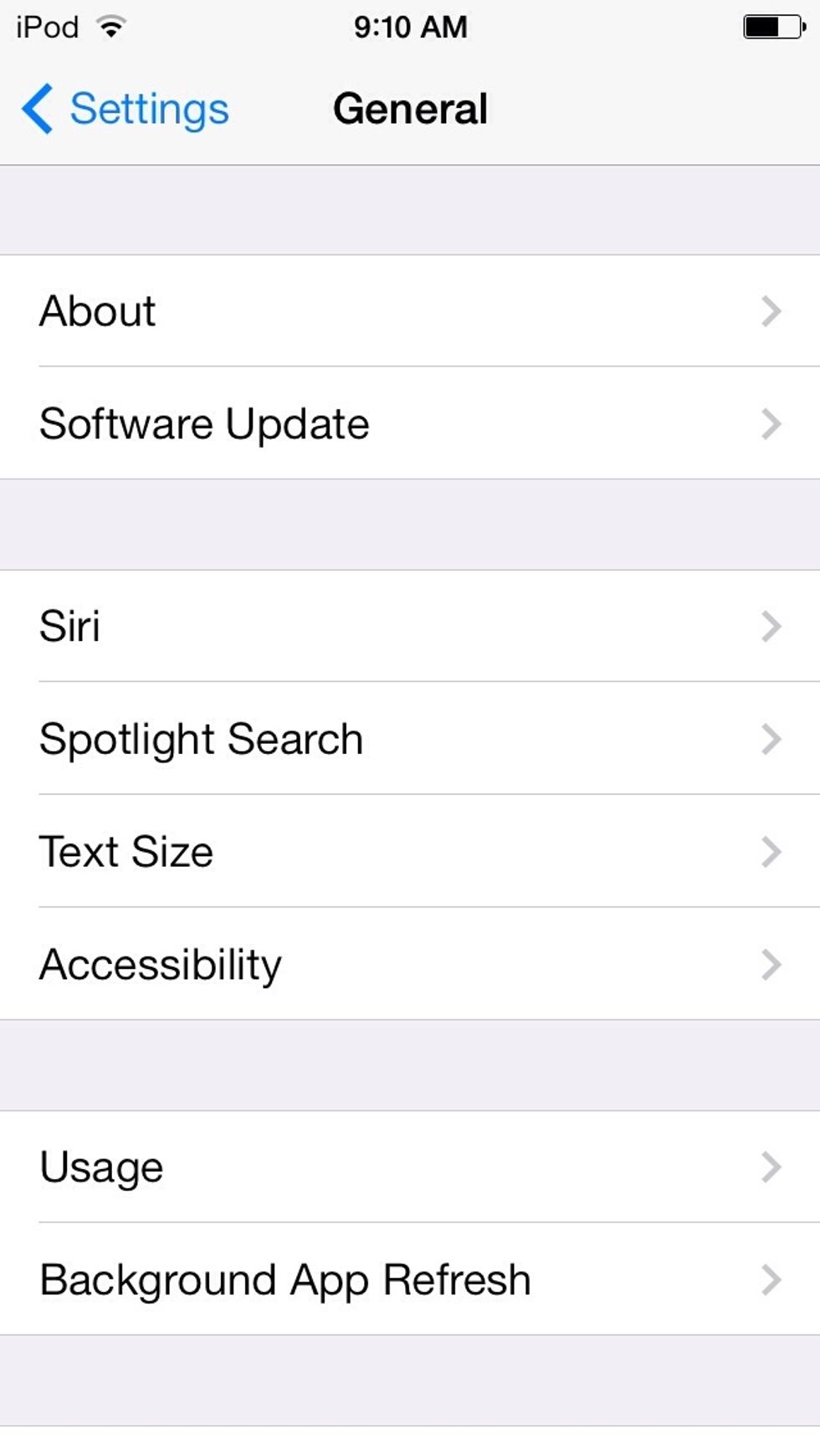 Accessibility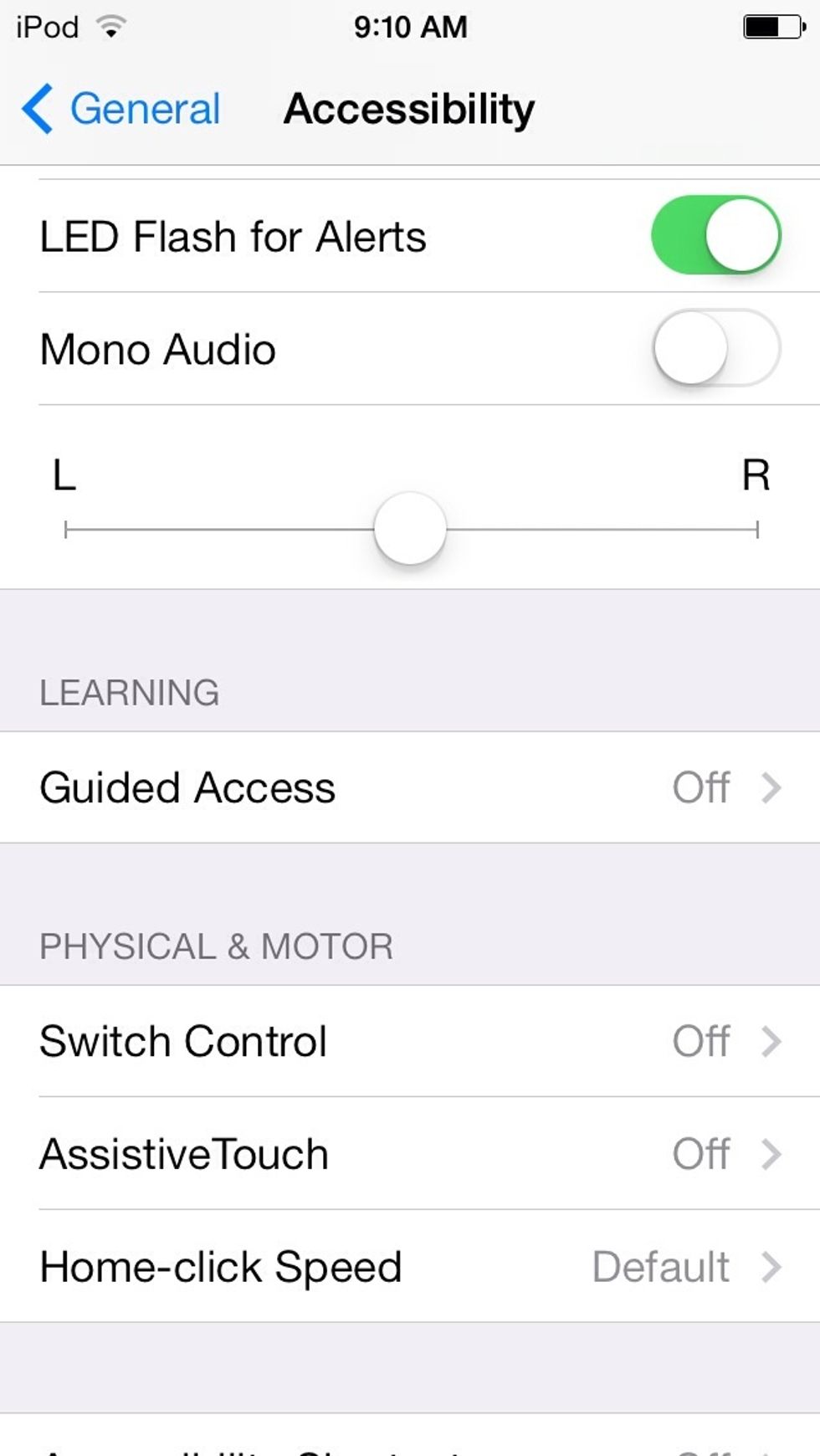 Scroll to the bottom and click Guided Access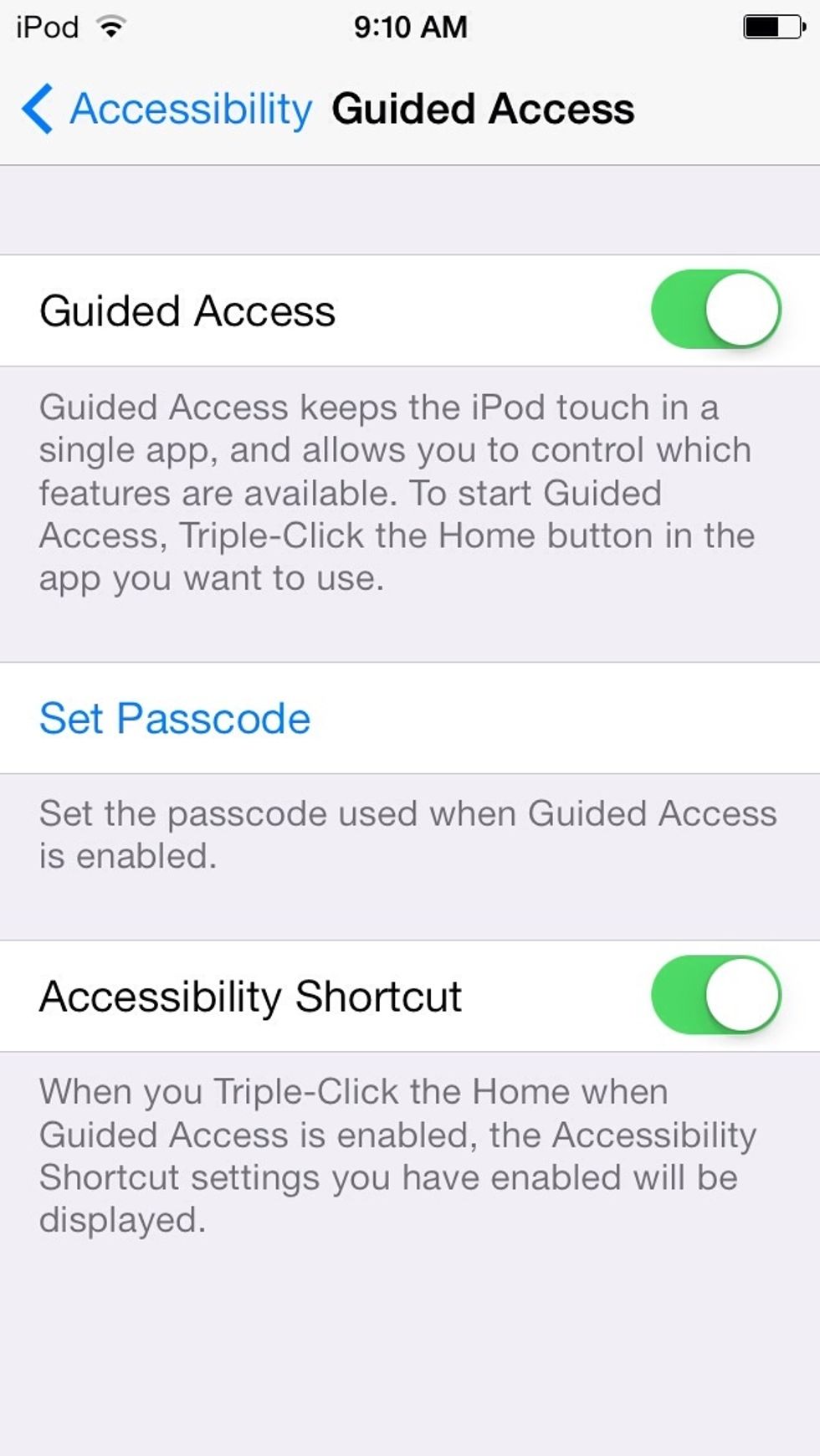 Turn it on and click Set Passcode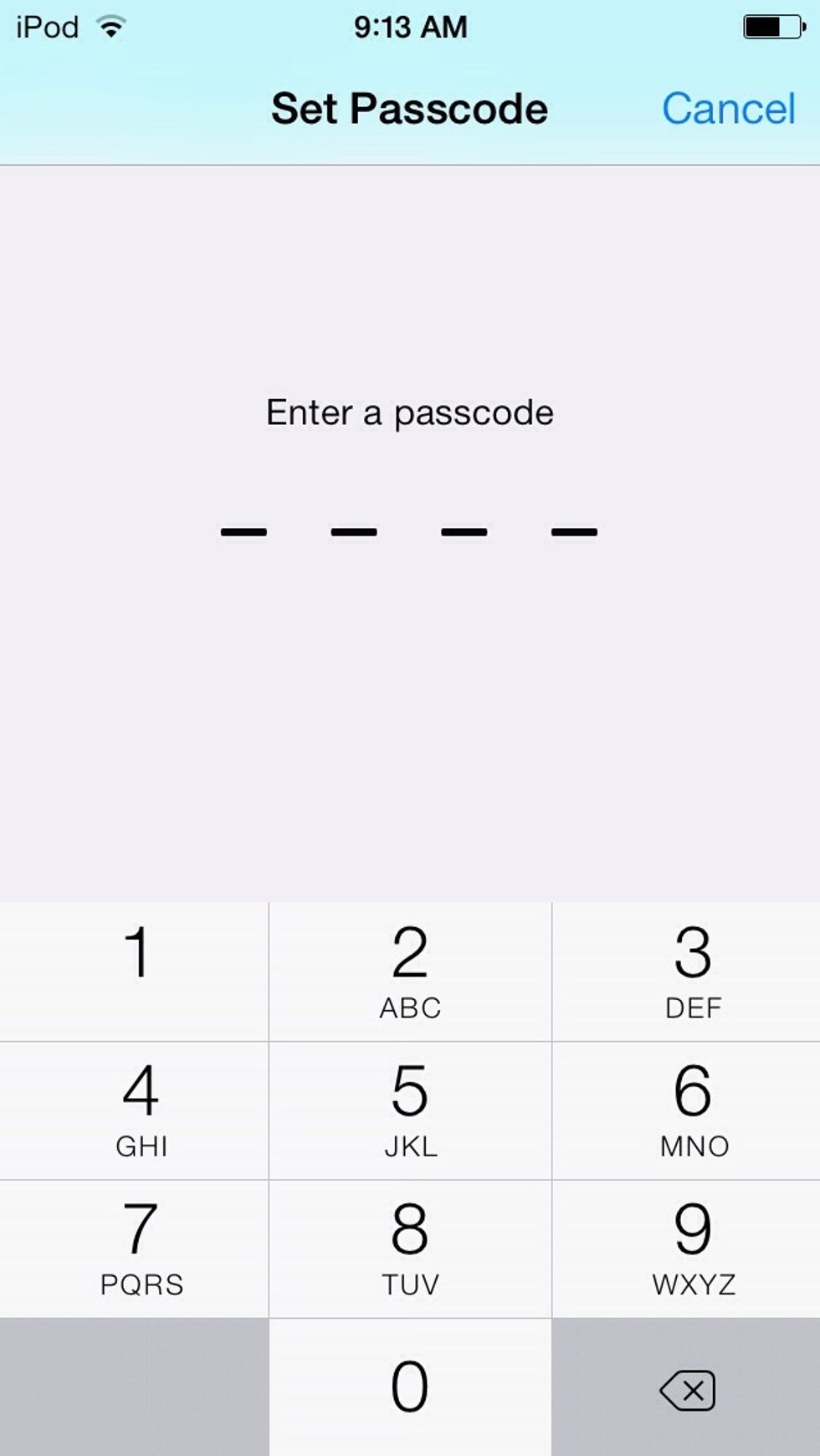 Set your passcode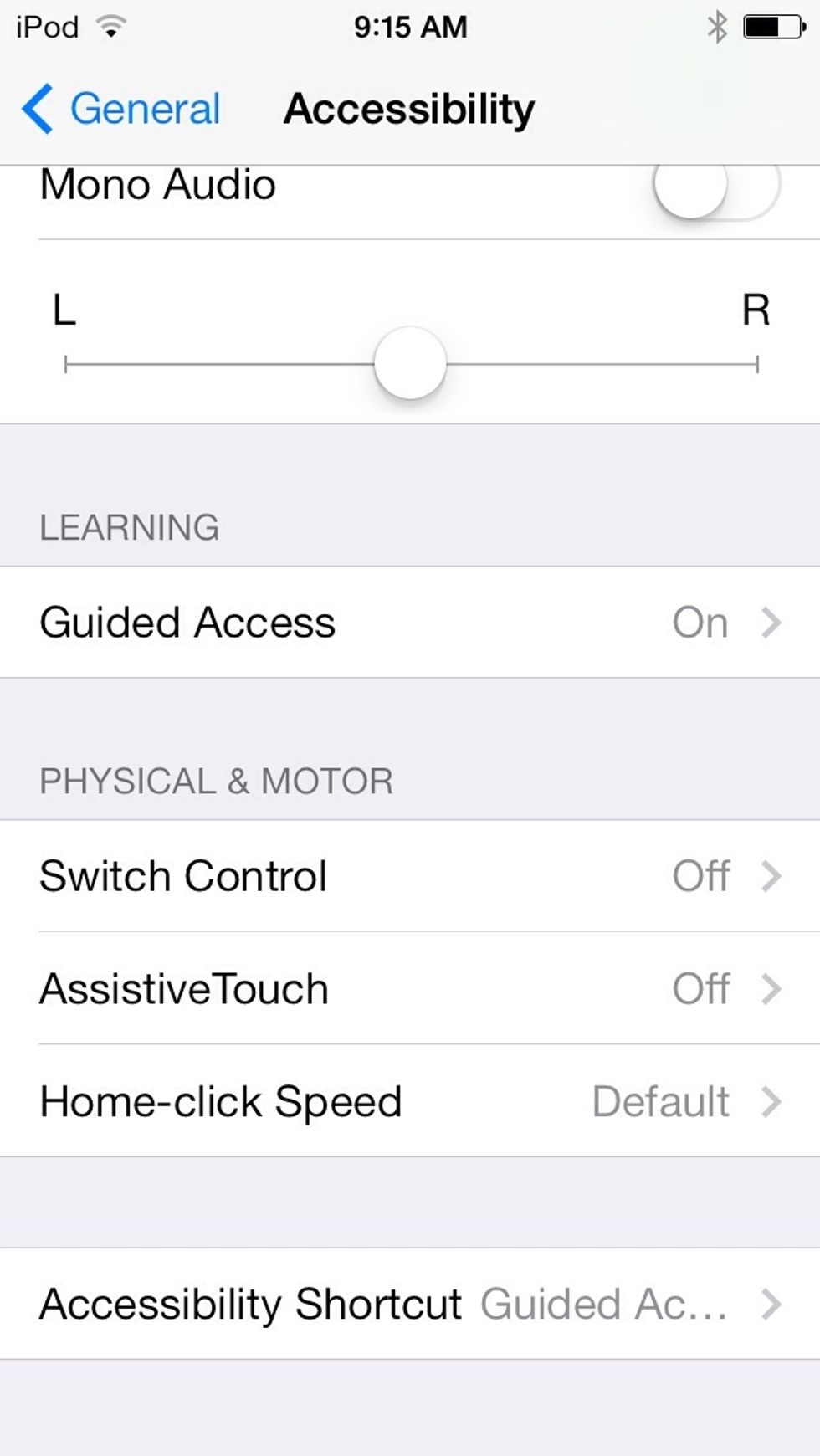 Go back and click accessibility shortcut (it is at the bottom of the screen, tap the photo to enlarge)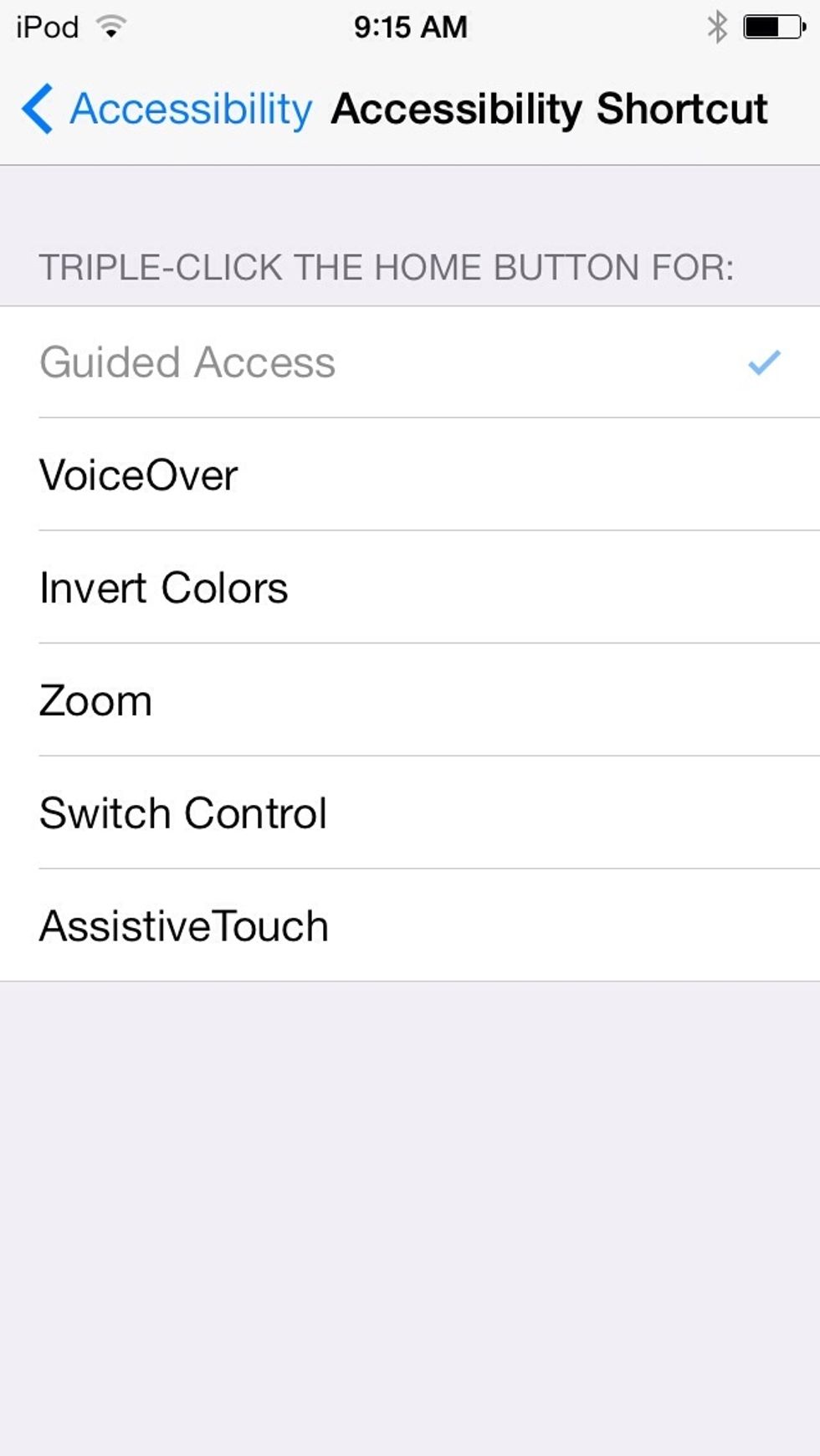 Choose guided access
Triple-click the home button to get guided access. If needed, you can circle or box in areas of the screen that you do not want people to touch, like the URL bar in safari. You can do this by (cont.)
(Cont.) just drawing a box around the area, then you can move and resize it. Cool right? Press start to start it. Triple-click the home button and type in the passcode to end it. Easy!!
Thanks for reading! Feedback is appreciated, and I hope you use this well.
Céleste Antion
Laugh a lot, live a lot\nNever fear for your image\nIf greatness is what you desire,\nYou won't achieve it if you aren't different