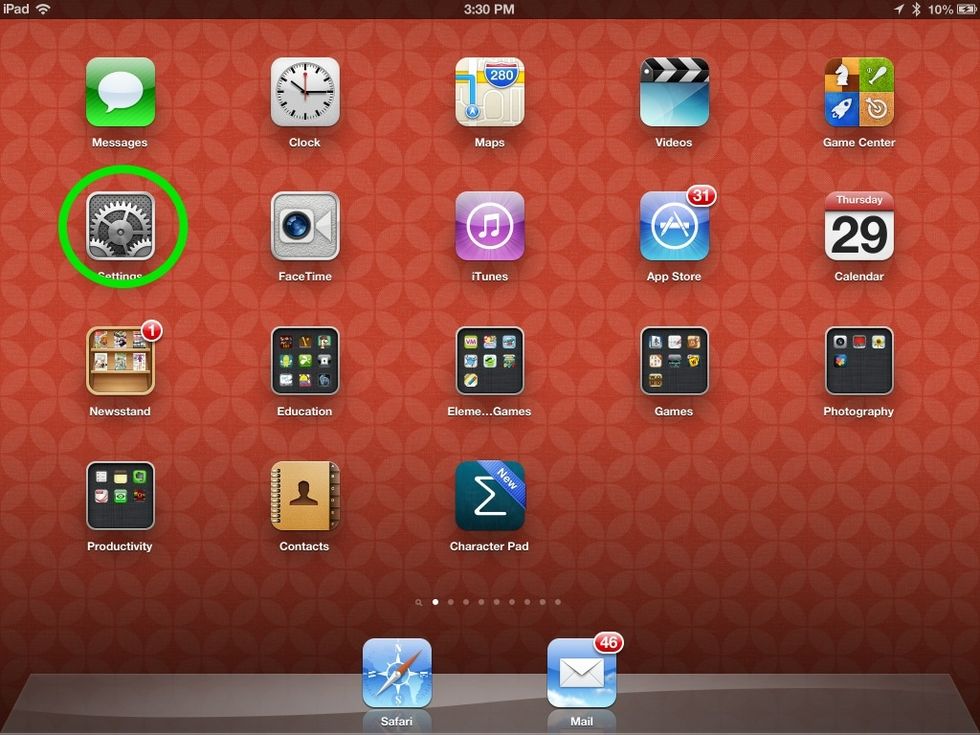 Select Settings.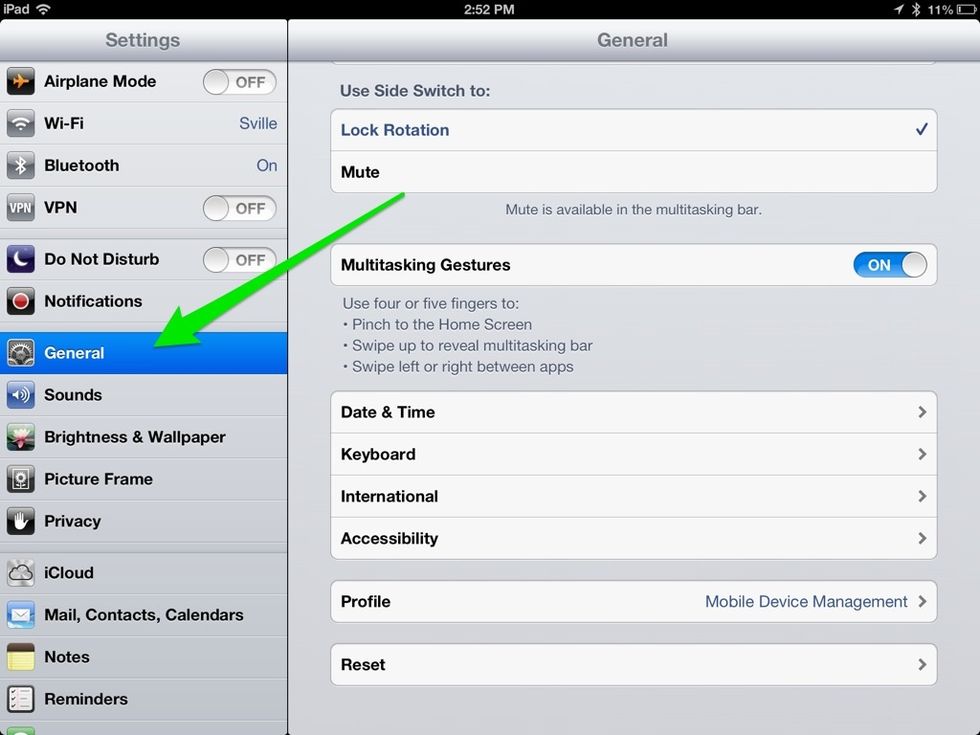 Select General category.
Choose Accessibility.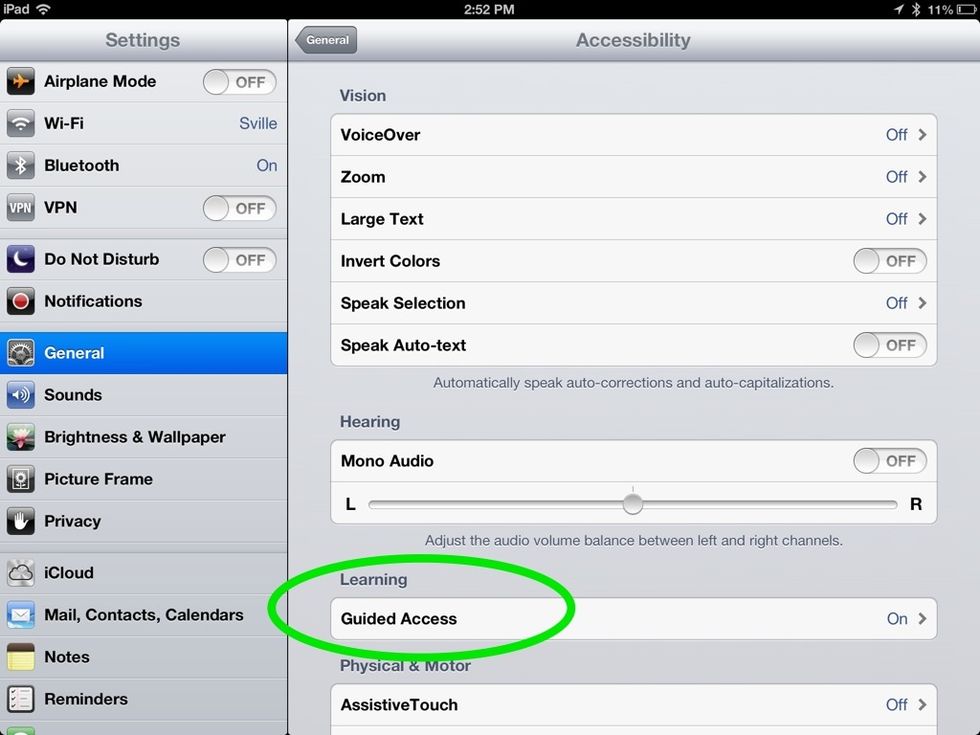 Under Learning, select Guided Access.
Turn on Guided Access.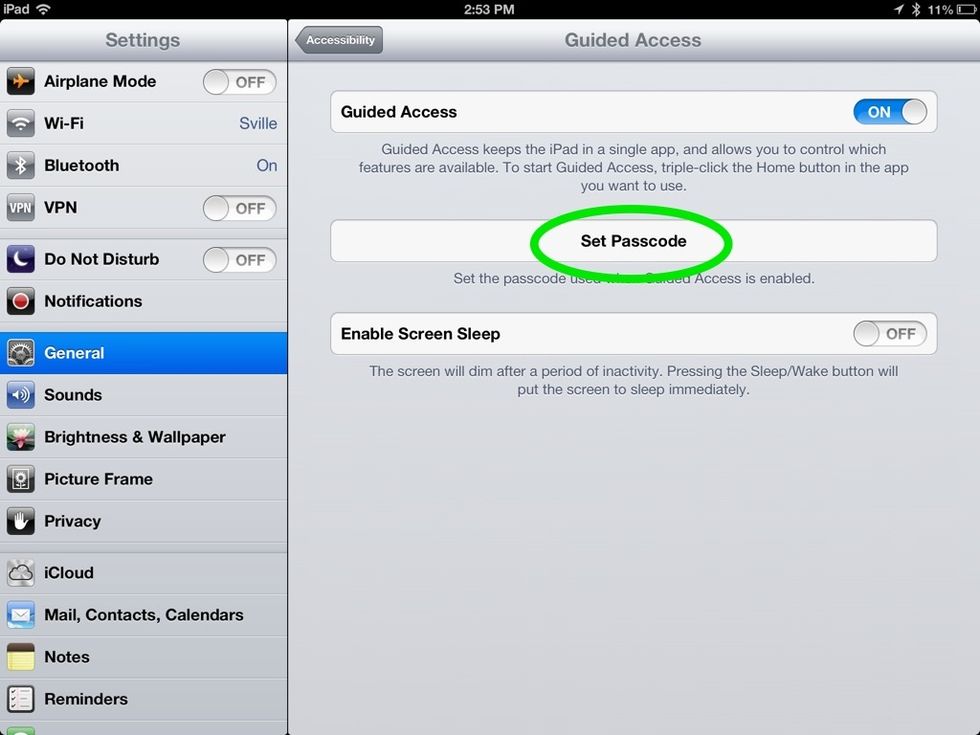 Click on Set Passcode.
Create a 4-digit Passcode.
Commit your passcode to memory. You will use the same passcode whenever you enable Guided Access.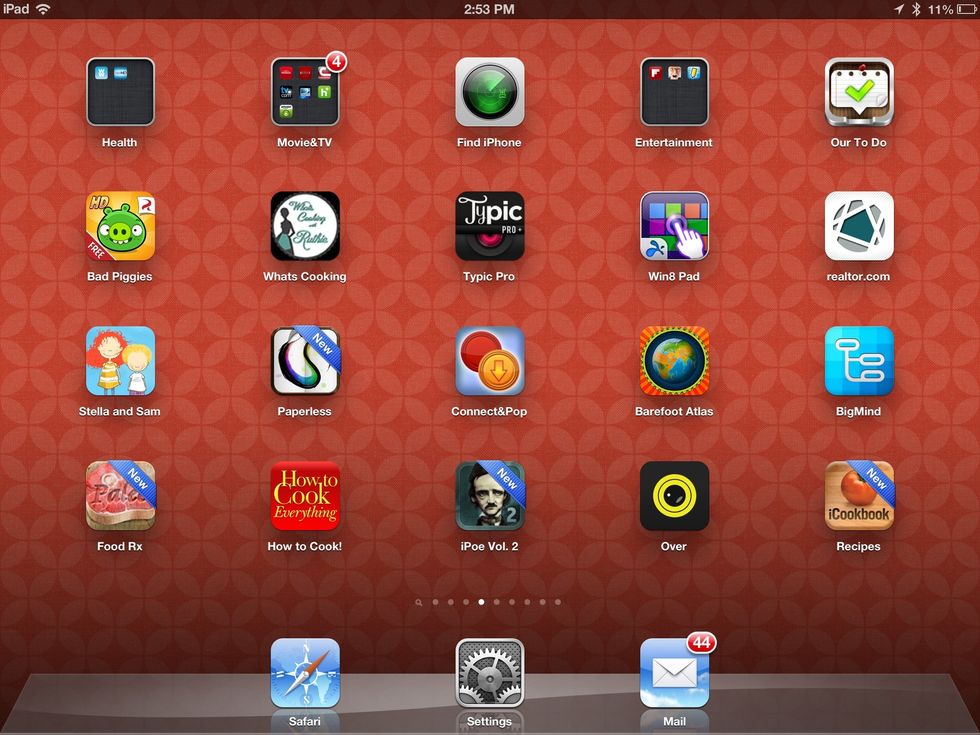 Select the app that you would like the student to use.
Tap the Home Key three times to start Guided Access. The app screen will shrink and you will see a Start button in the upper right hand corner.
To exit Guided Access, tap the Home Key three times and choose End in the upper left-hand corner.