How to use grafix shrink film to make cacti earrings
Use Grafix Shrink Film to Make Cacti Earrings
23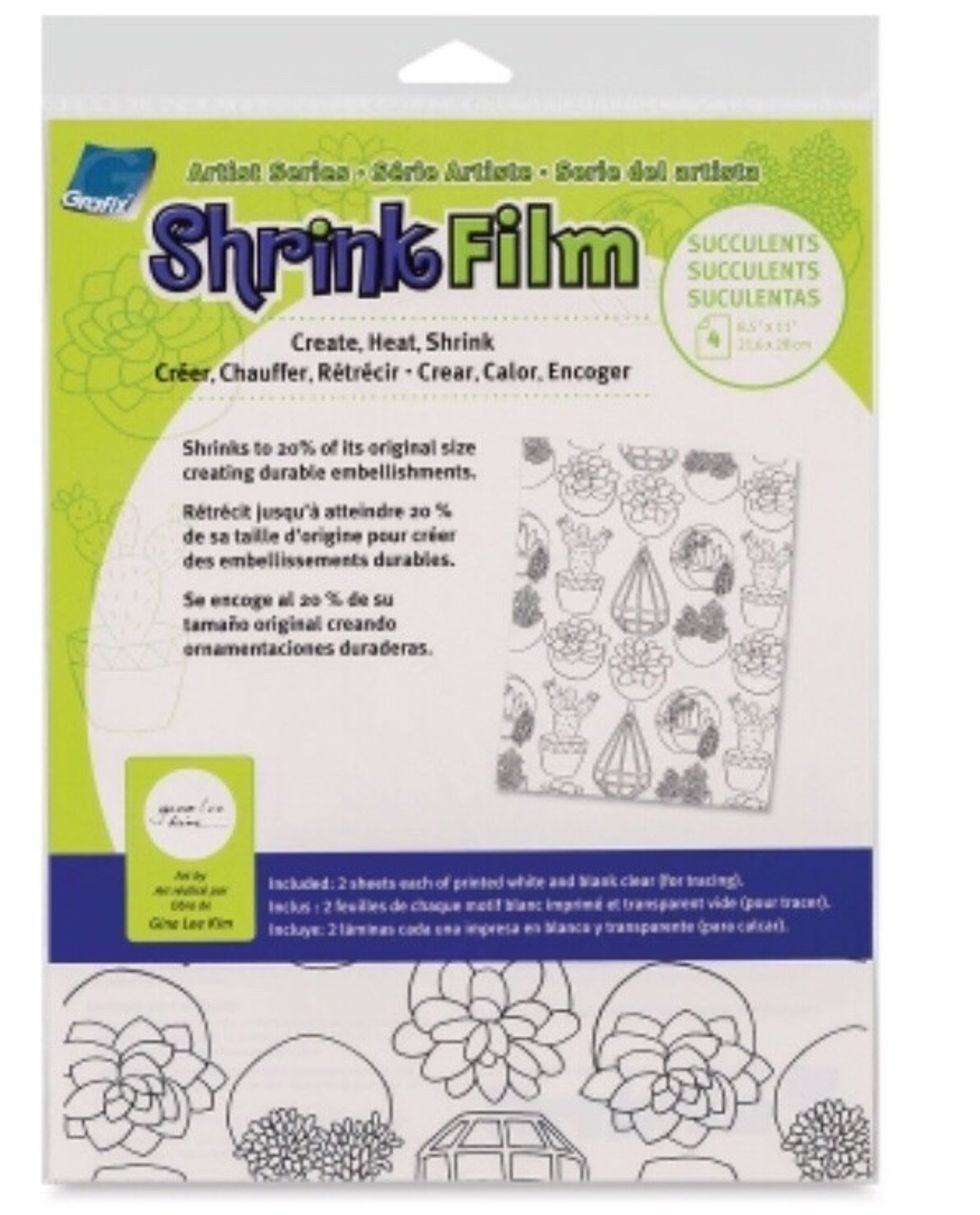 Grafix has added a new line of Shrink Films; ARTIST SERIES! Various artists have lent their talent to draw designs for these unique printed films! Ready for you to color and use for YOUR projects.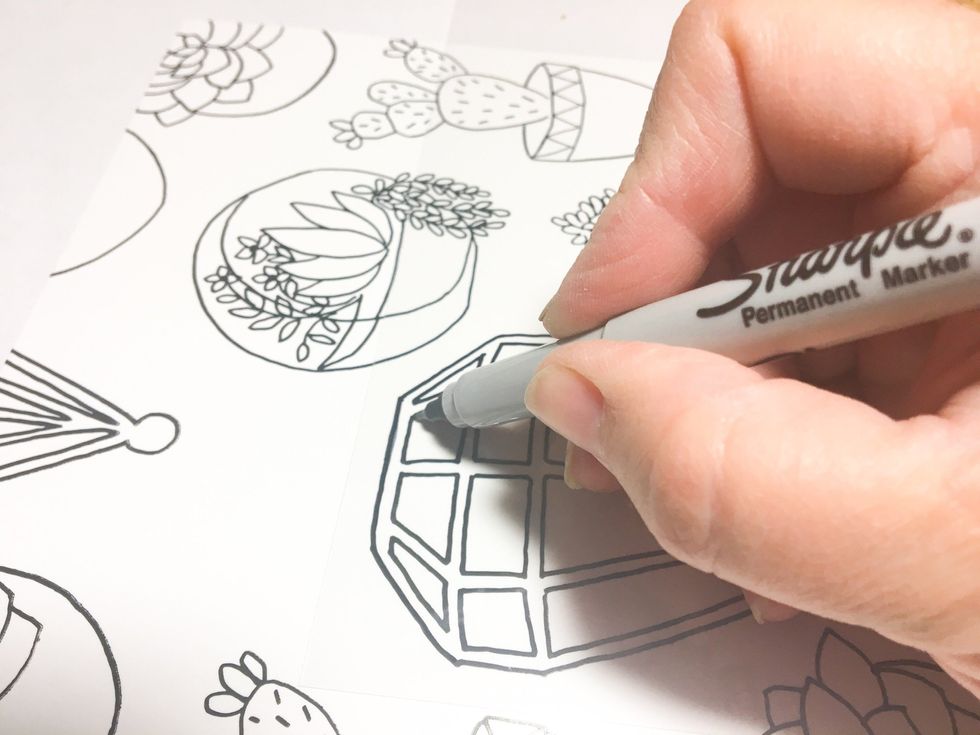 trace 2 terrariums on clear film using black marker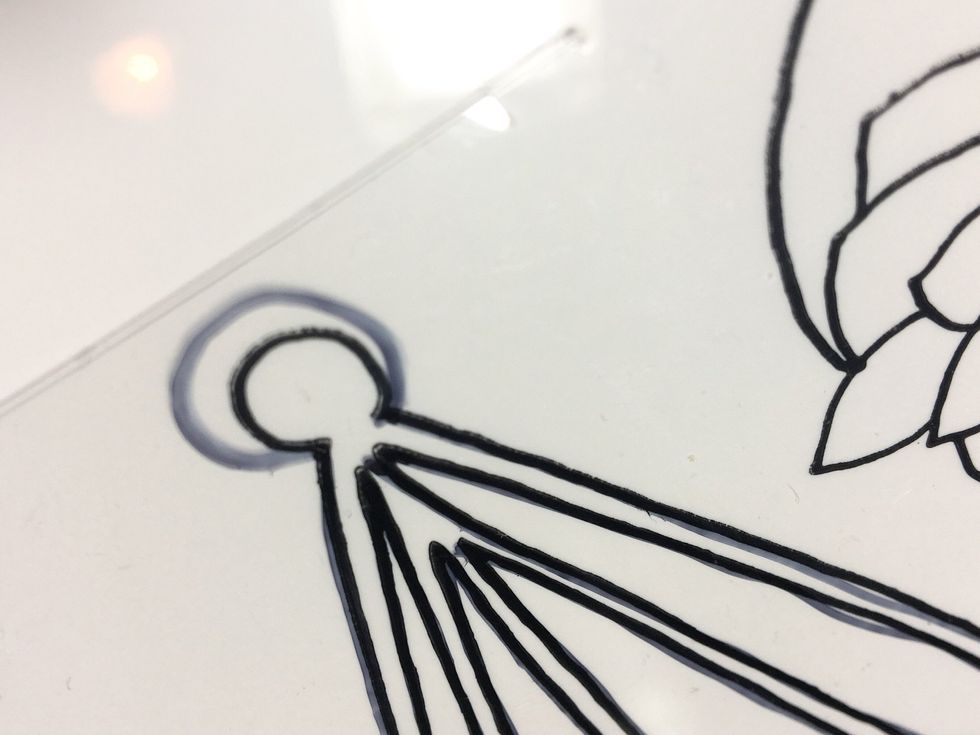 enlarge hoop at top of terrariums Note: i did not do this in the sample and found the hoop was not thick enough to withstand wear, added step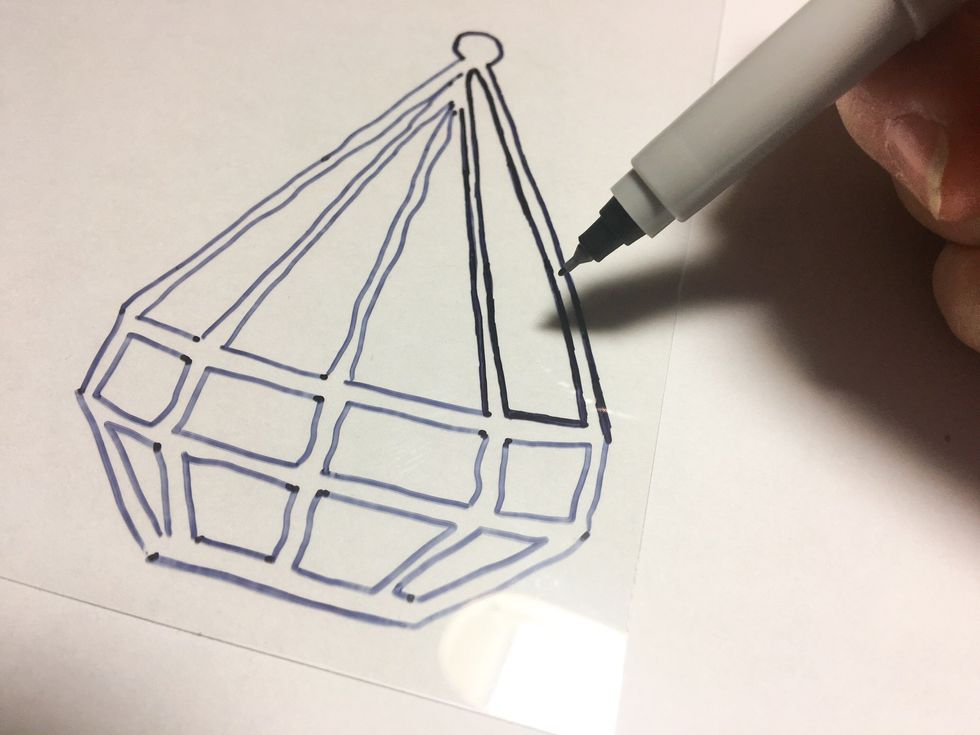 go over lines to darker and sharpen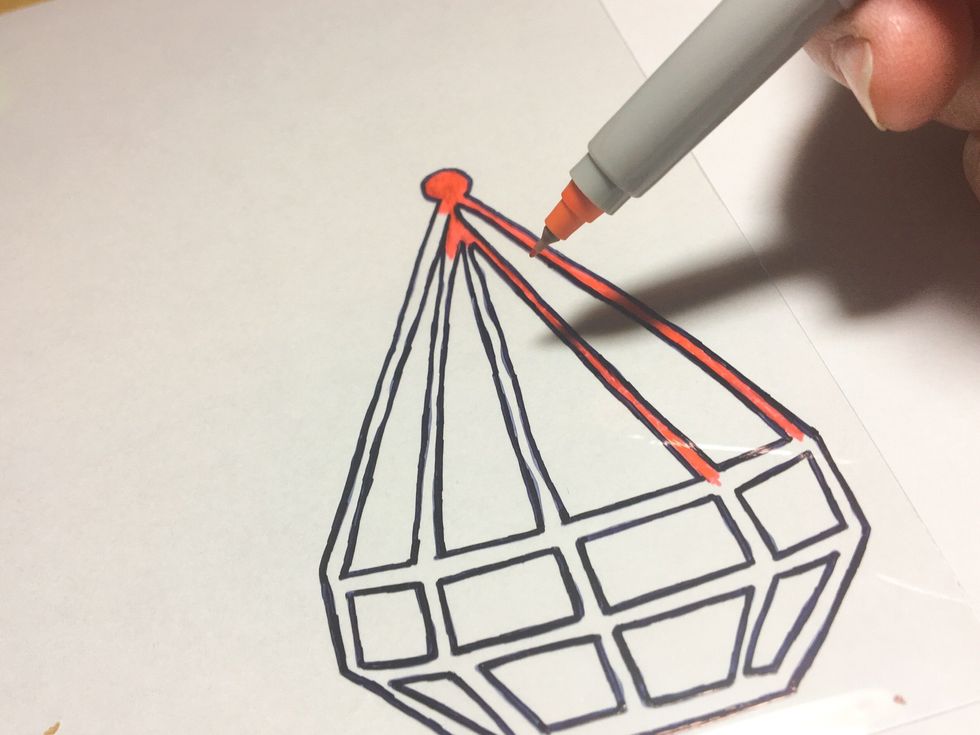 fill in structure of terrariums using dark orange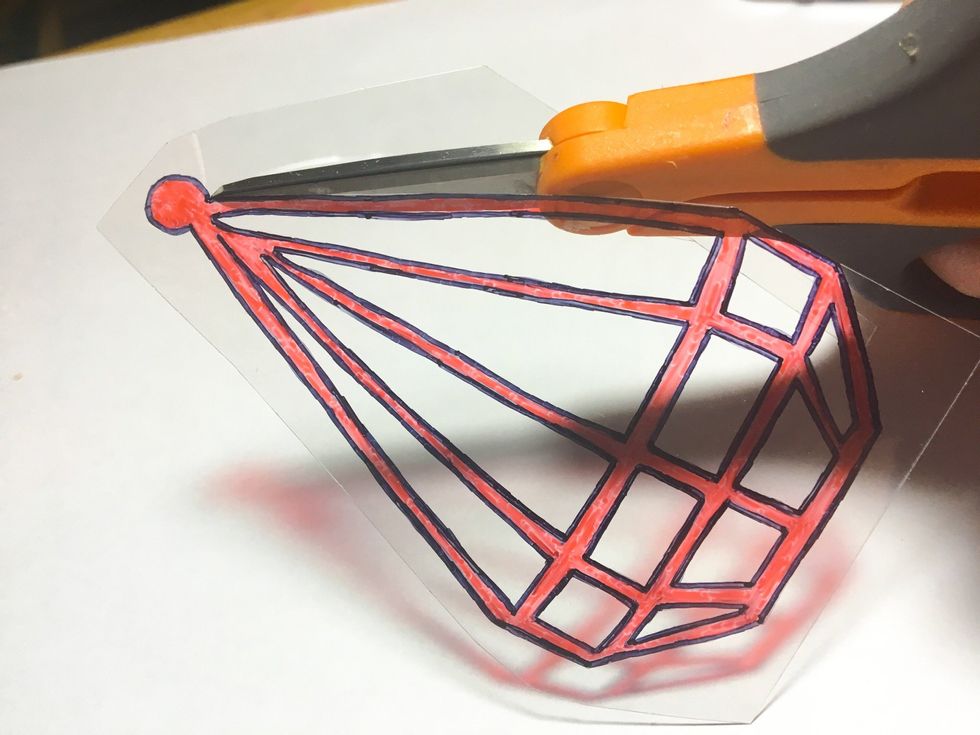 cut out close to outline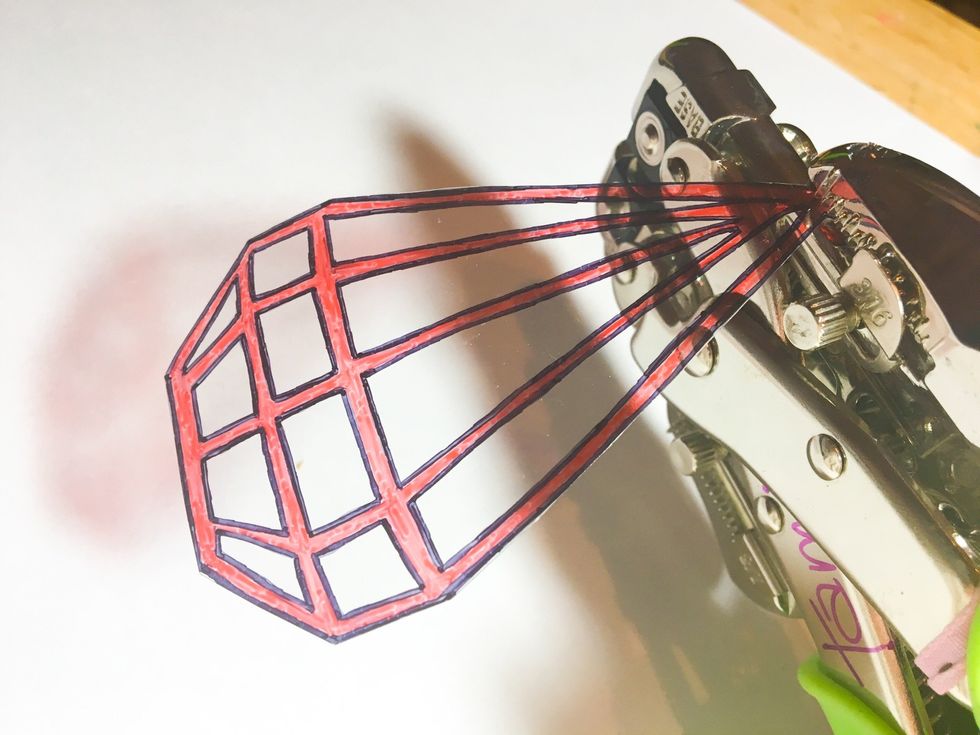 punch hole in hoop at top of terrariums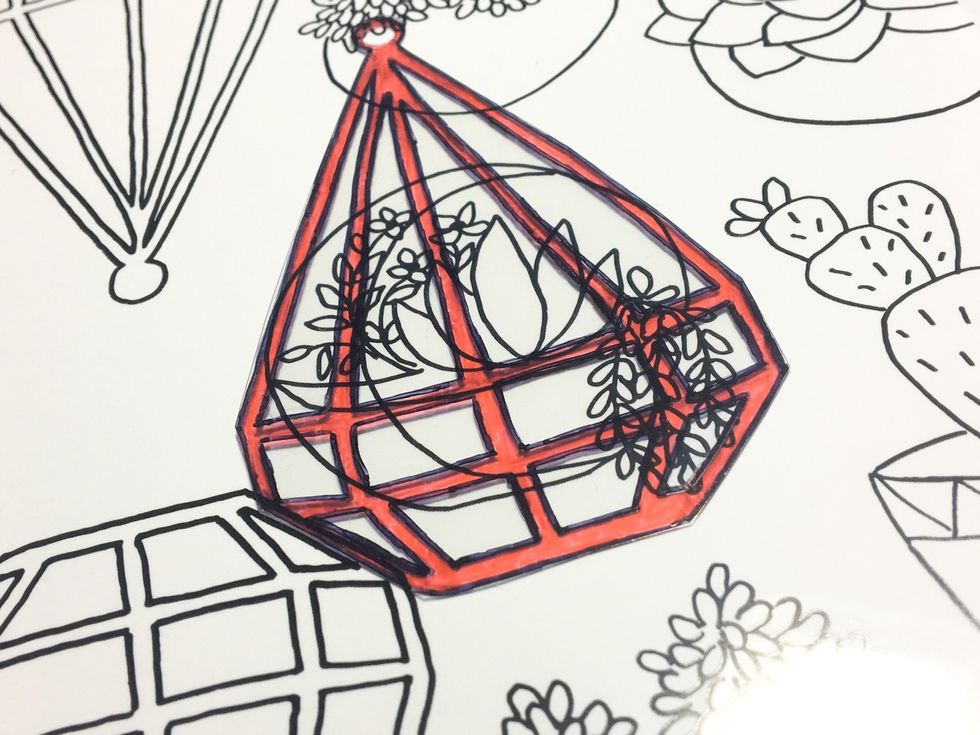 Place terrariums over cacti on printed film to decide which ones you would like to use. i picked 2 different designs to use.
NOTE: colors will darken and become more intense after shrinking, lighter shades work best, darker colors may look almost black when baked. you can make a sample piece to test colors.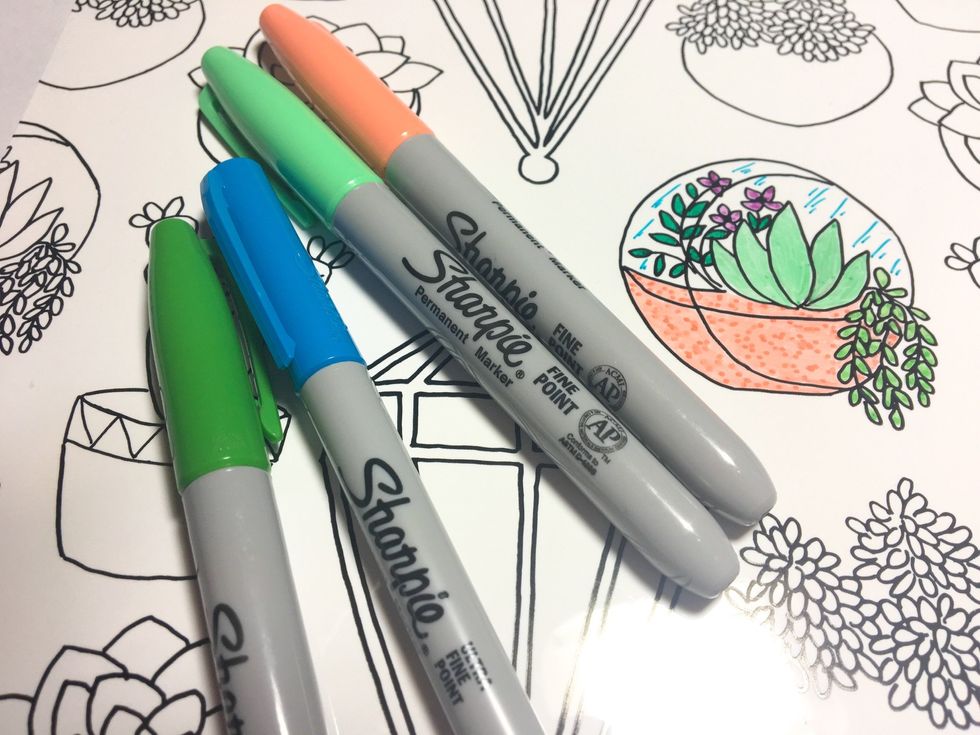 color in selected cacti
cut out close to outlines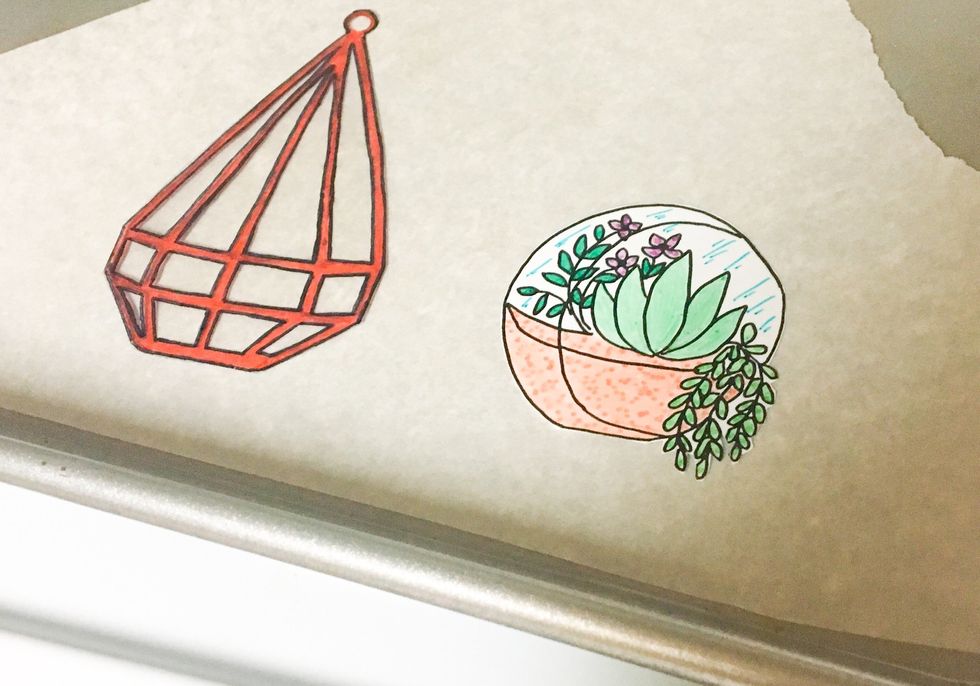 bake on parchment lined sheet as per package directions
be sure you use a good quality parchment that is smooth, some parchment papers have too much texture. this will result in the "glass" of the terrariums becoming matte rather than clear.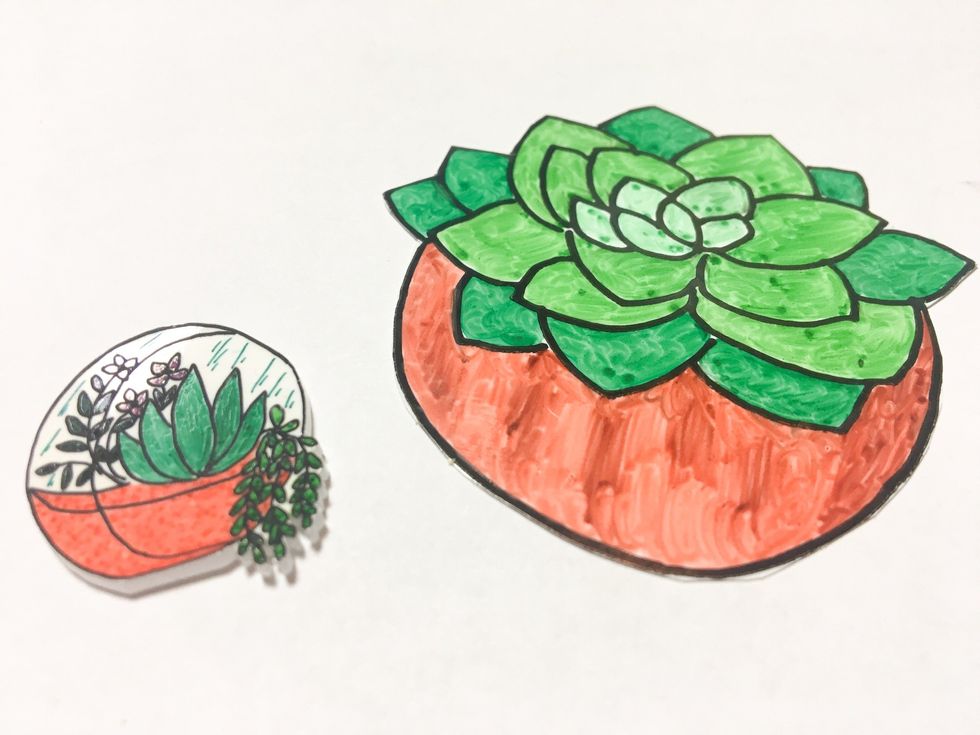 compare size of film before and after shrinking
place a drop of fast finish on front of cacti, dab with finger or small paintbrush to quickly spread to cover
place terrariums over cacti and gently press down; set aside for glue to dry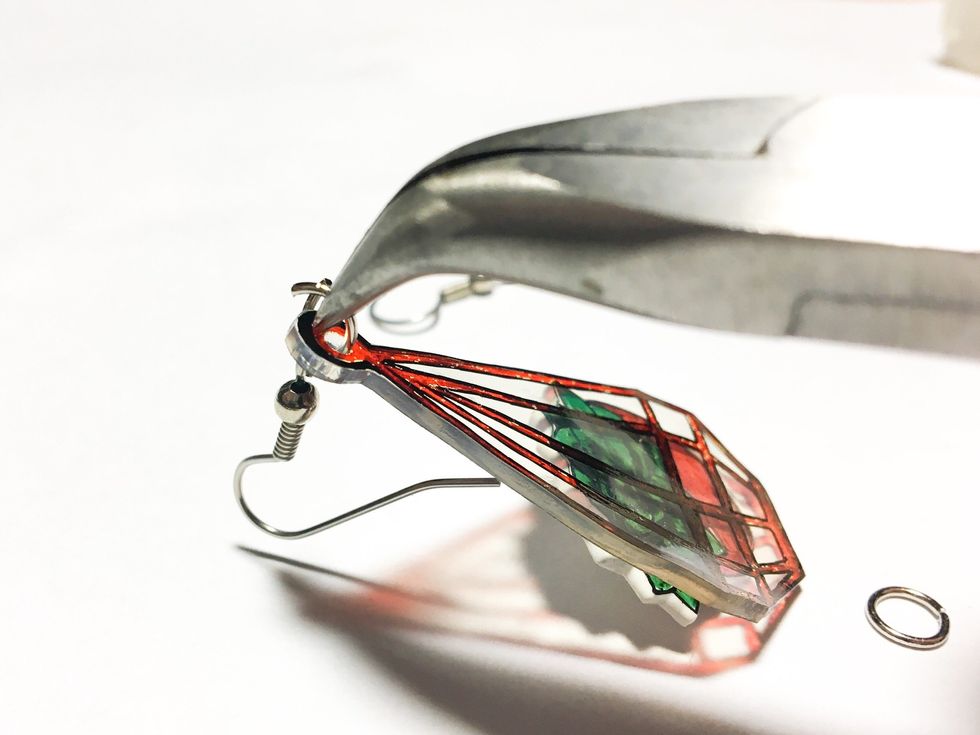 attach ear wires with jump rings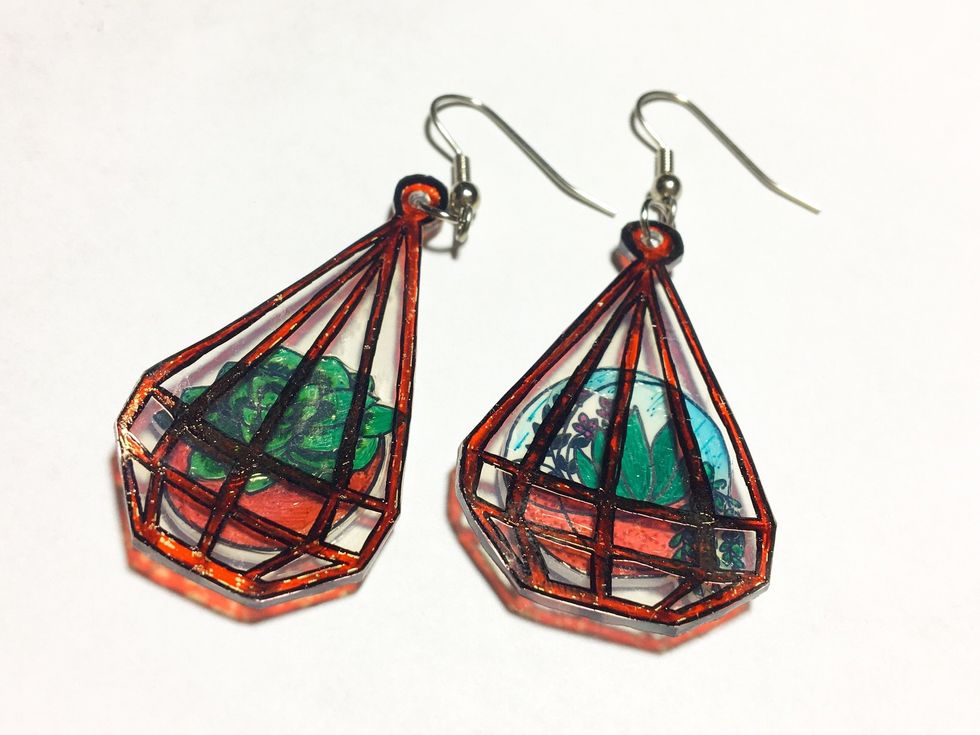 finished earrings
i hope you have enjoyed this project. for more project ideas, please visit: www.grafixarts.com and check out the blog as well as gallery of project ideas... tami sanders*paper crafter
Shrink Film: Artist Series: Succulents
Sharpie: Fine Point Sharpies Markers: Blk & Colors
Beacon Adhesives: Fast Finish
Ear Wires
Jump Rings
Scissors
Hole Punch
Jewelry Pliers
Parchment Paper
Baking Sheet
Tami Sanders * Paper Crafter
* i LOVE to craft * scrapbook, paper arts, mix'd media, jewelry, stamp and more. * i design for clearsnap and grafix. * i also teach