Use Google Translate for the Deaf/Hard of Hearing
1232
There are times when a deaf or hard of hearing person can't quite pick up what's being said and might need things written down.
It's usually just a small sentence or a couple of key words are all that's needed. But instead or writing or typing it out. Just use the free google translate app and speak it.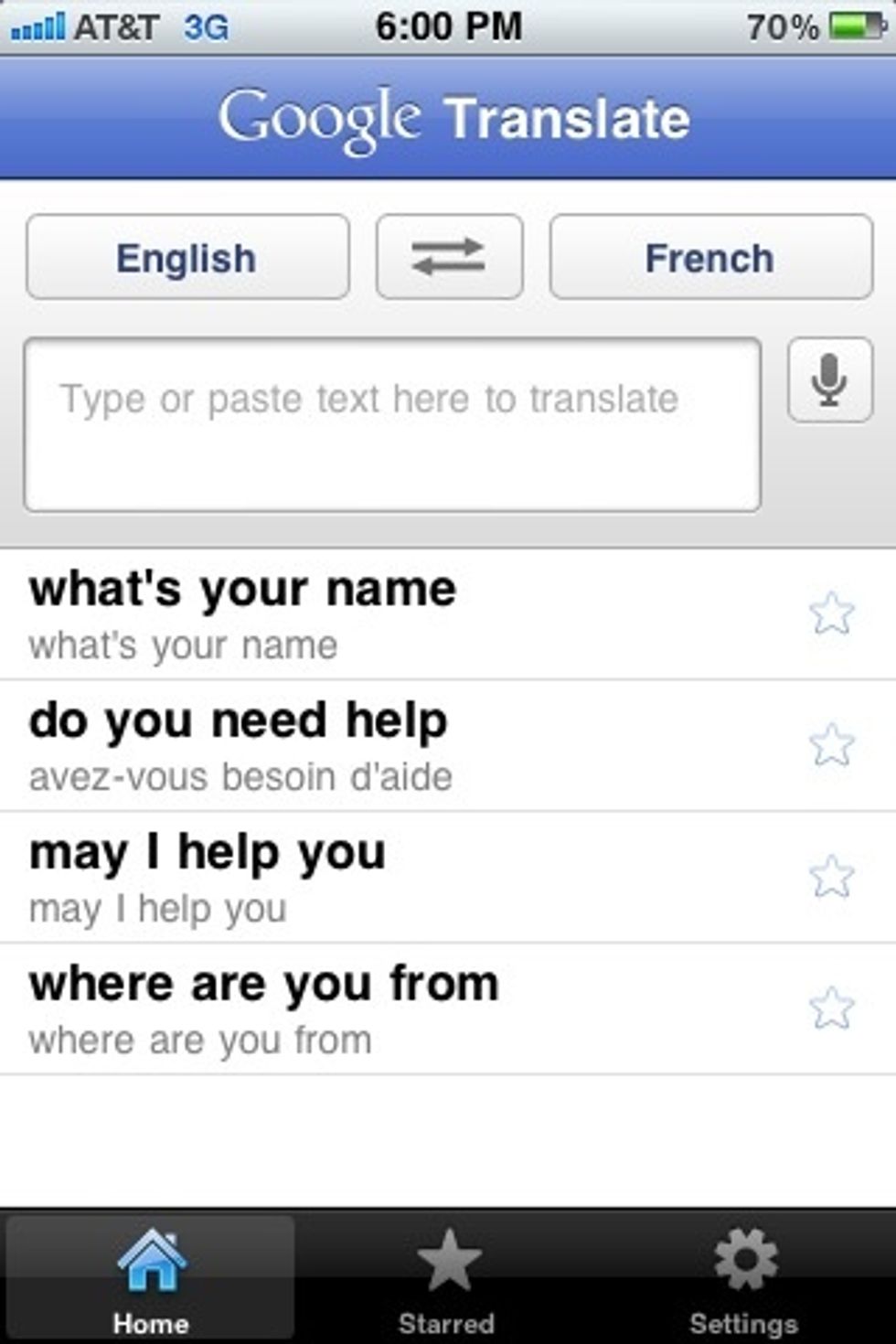 Google translate is usually used to translate from one language to another. In this image it'll translate English into French.
But if you set both the before and after languages to English. It'll simply turn your speech into bold text. The text becomes larger when you tilt to landscape mode to make it easier to read.
Also notice that it'll save your translations. So if you have a job where you might speak to deaf customers. You can save common terms you might need to make it even faster.
To use it as a "deaf translator" tap the microphone, speak what you want to say. It'll turn it to English text. Then turn your phone to landscape for them to read it.
It's faster then writing or typing. It's come in handy for me so I hope some of you find it useful.
The creator of this guide has not included tools
Ron Jaxon
I'm a semi professional magician. Graphic designer. I've been deaf almost 20 years but i can hear now thanks to the cochlear implant I got almost 2 years ago.