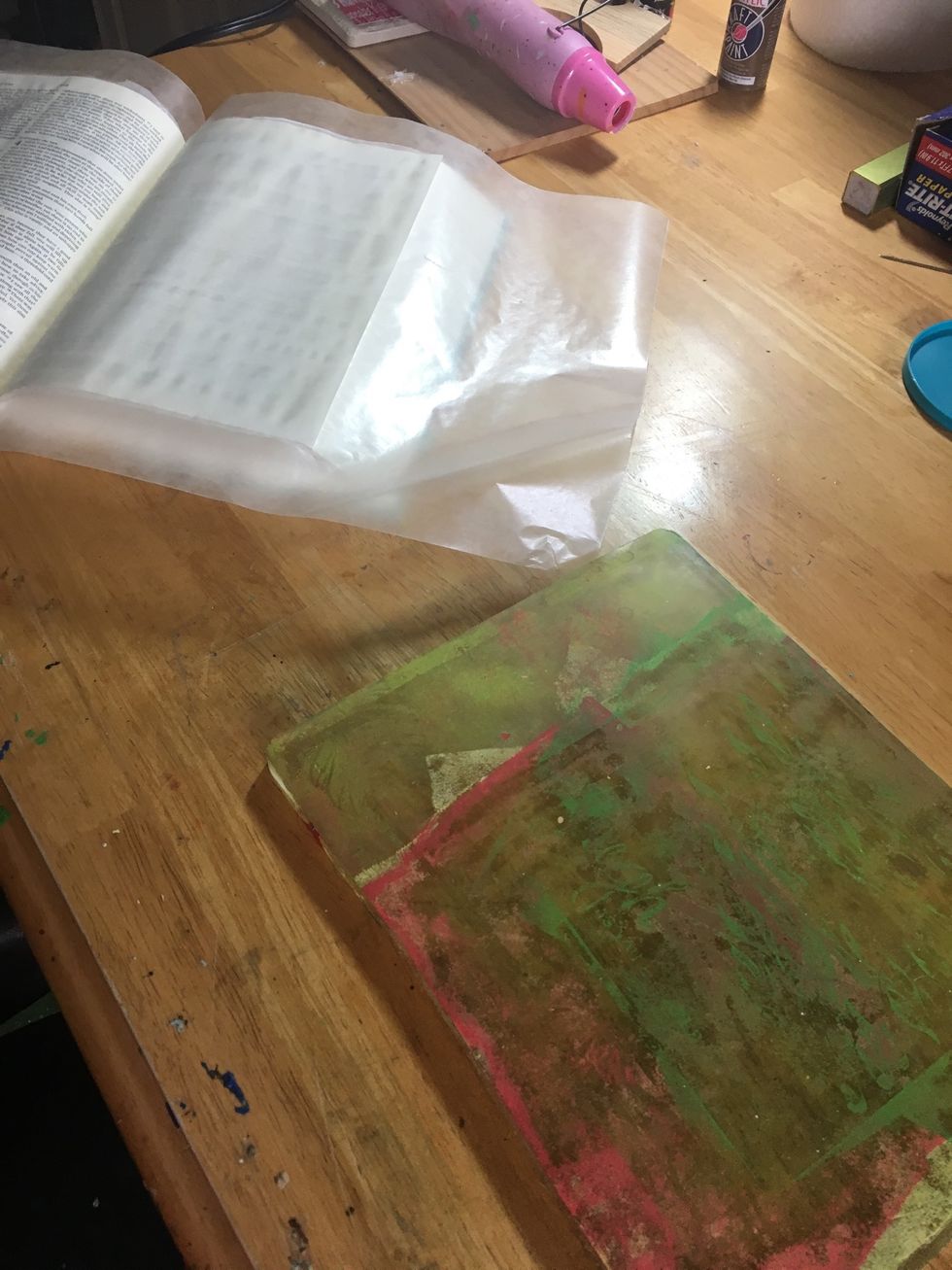 Start by adding a layer of wax paper behind the page your are intending to print on and then use a clear gesso to prep your page. I am using my 8x10 Gel Press® Gel Plate for this.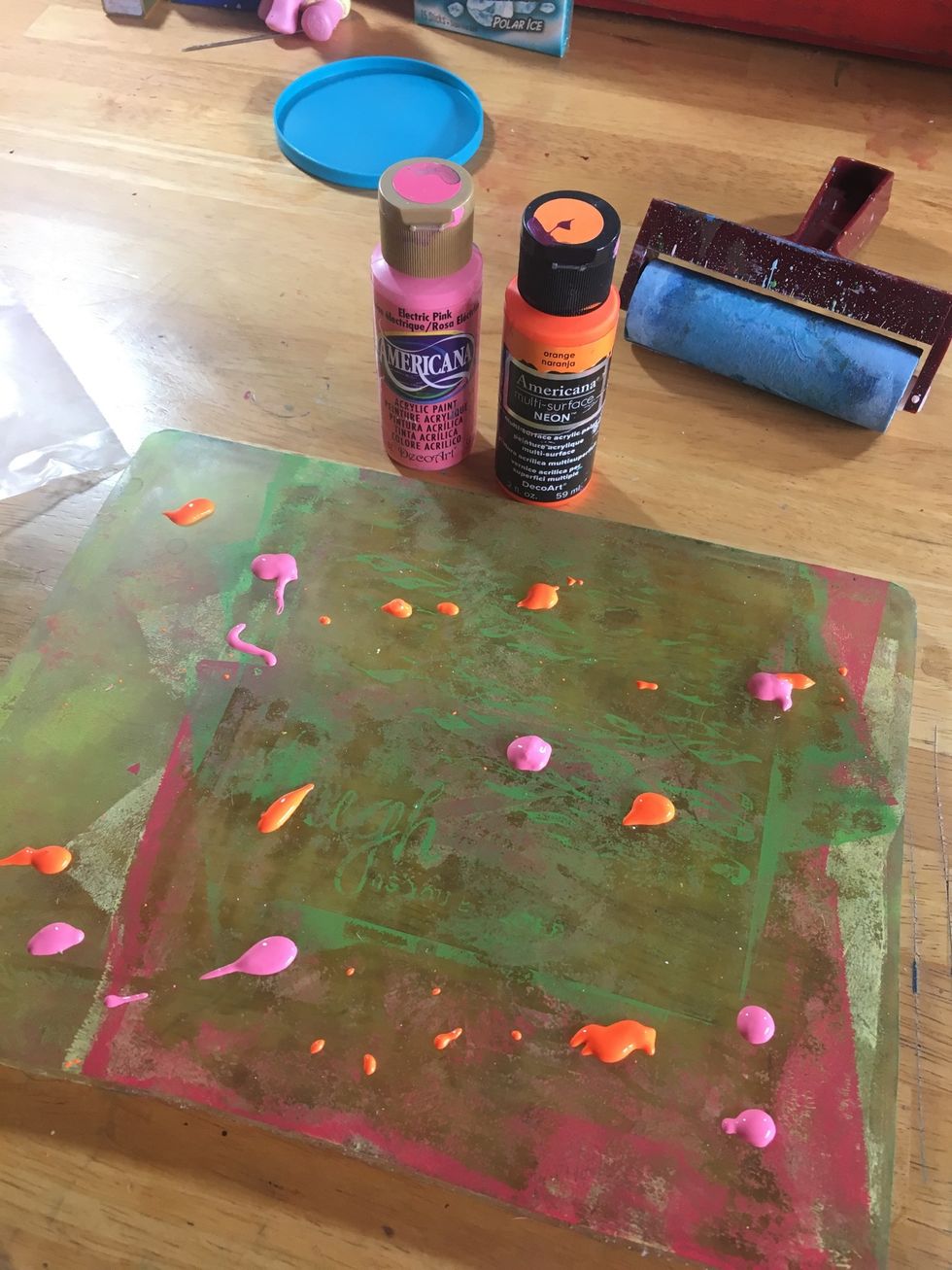 For my bright background I used a bright pink and orange, both from DecoArt, for my background. Add a few drops, lightly brayer them across the surface and then add your texture. I used bubble wrap!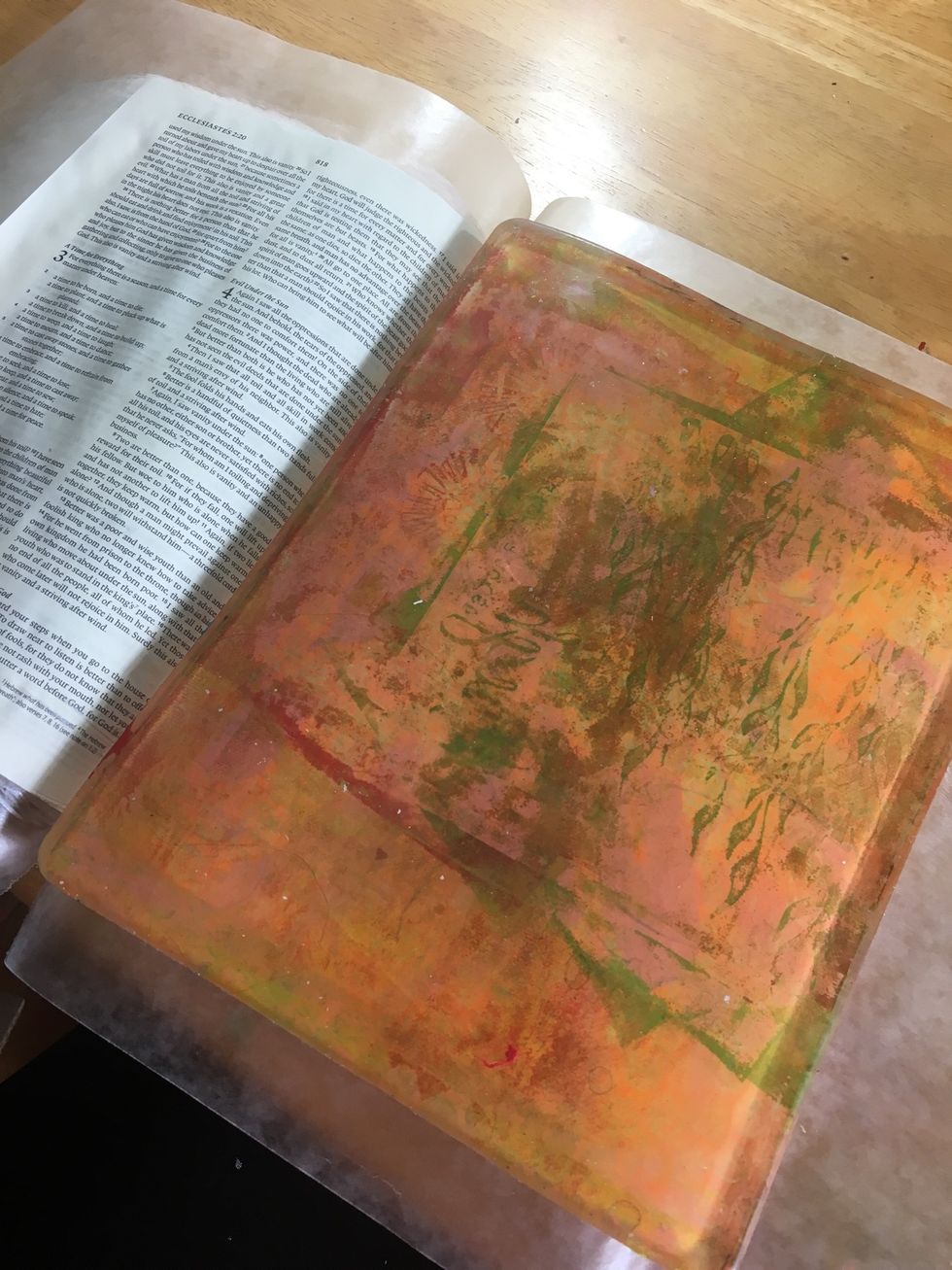 This part can be a little tricky...lift your plate and flip it over onto your prepped page. I recommend this way as oppose to flipping the bible over because it's easy to get the edges even.
When you gently peel back your Gel Press® Plate, you will see your beautiful texture and marbled colors.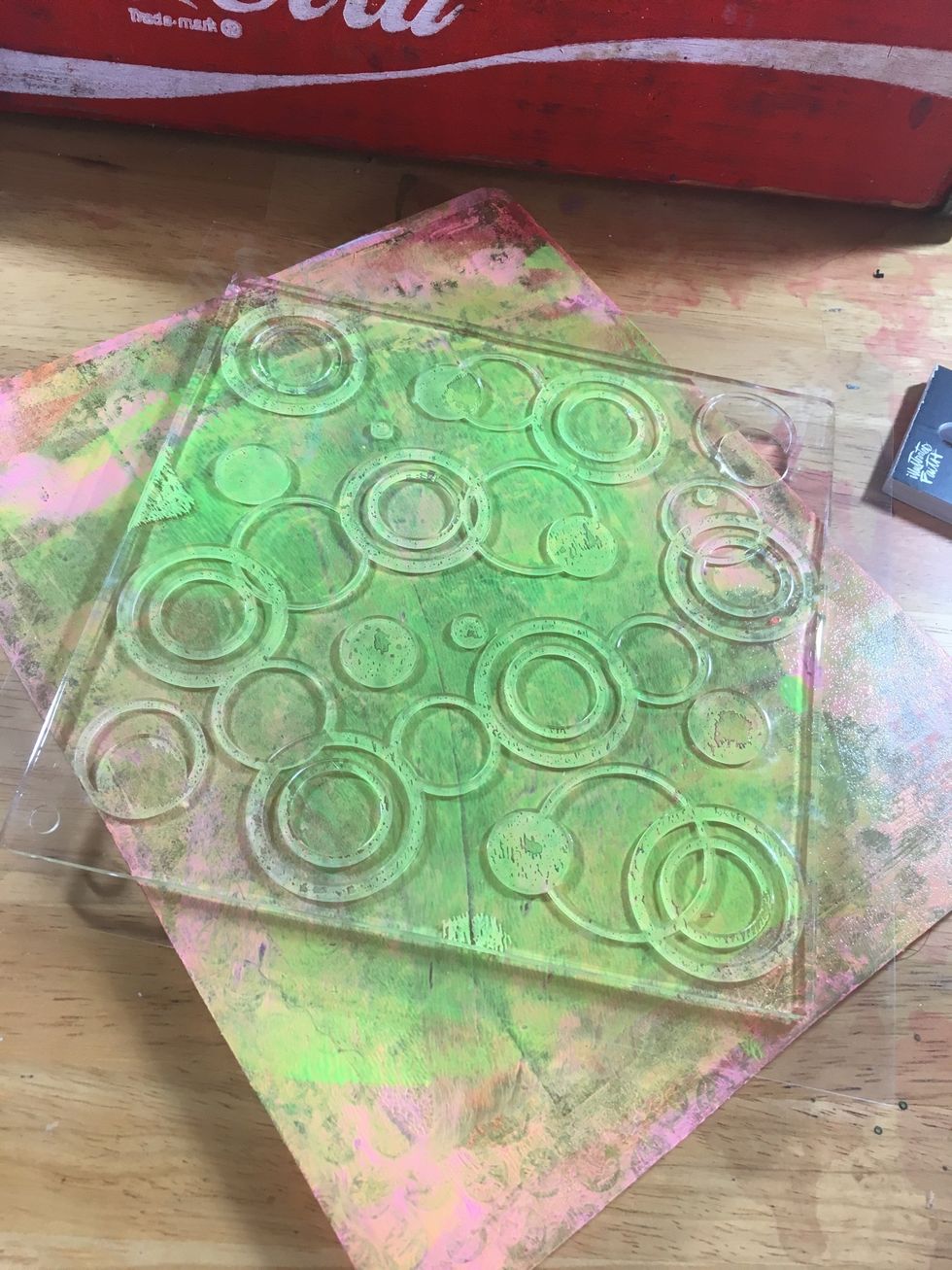 To create a completely different design for my butterfly, I started by leaving my plate "dirty" and adding a layer of green before pressing in my Gel Press® Impressables Overlapping Circles Plate.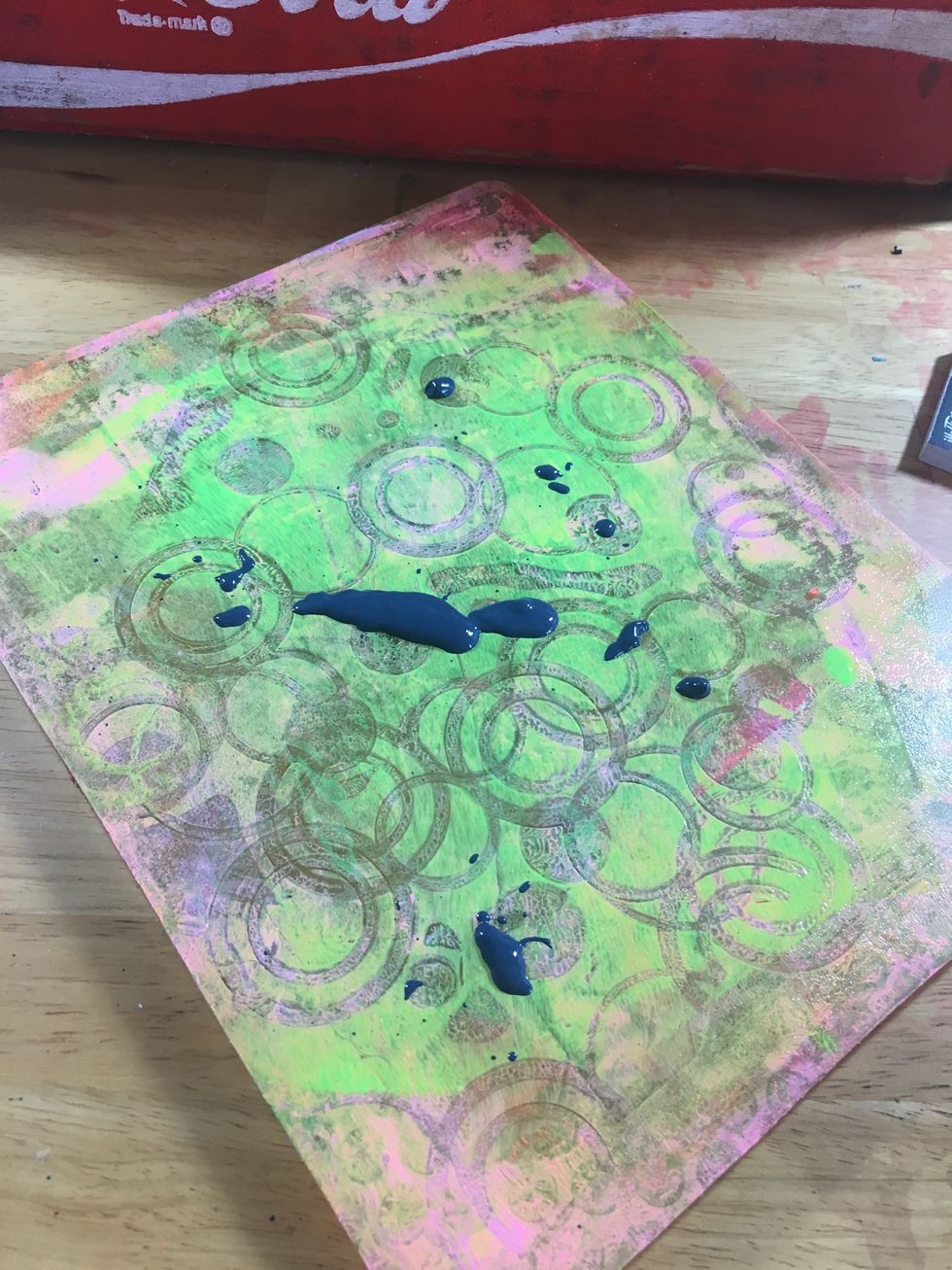 You can see it lifts a fun and funky pattern in my paint! I then added a layer navy blue, brayered it and then "stamped" my overlapping circles plate again into the wet paint...
I apologize for not having a picture of this step! When I "stamped" my Overlapping Circles plate into my navy paint, I stamped it onto my background. You can see it in the finished project!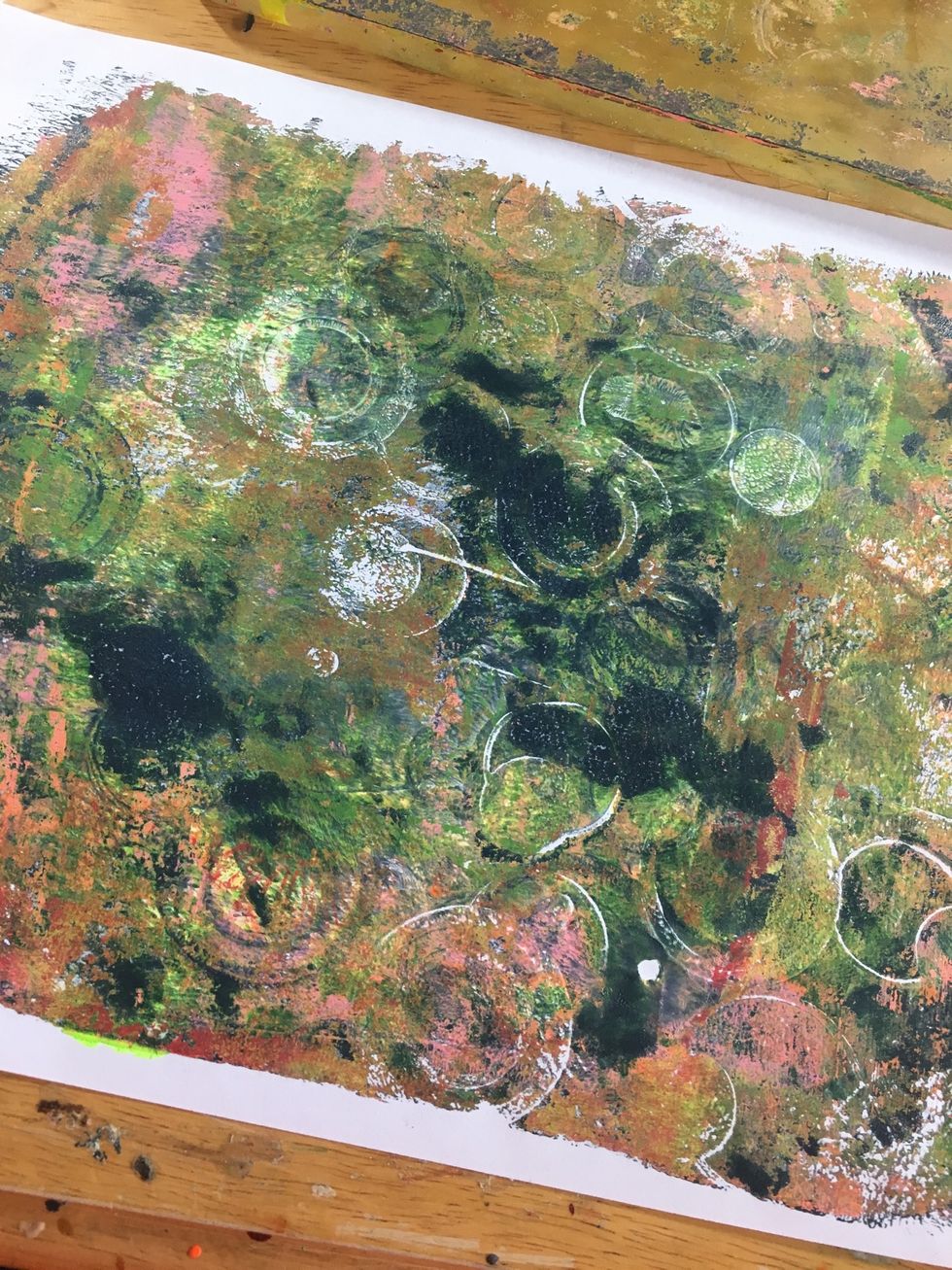 Laying a piece of plain copy paper over my Gel Press® plate, I gently rubbed the back of the paper and then peeled it up to reveal this beauty!!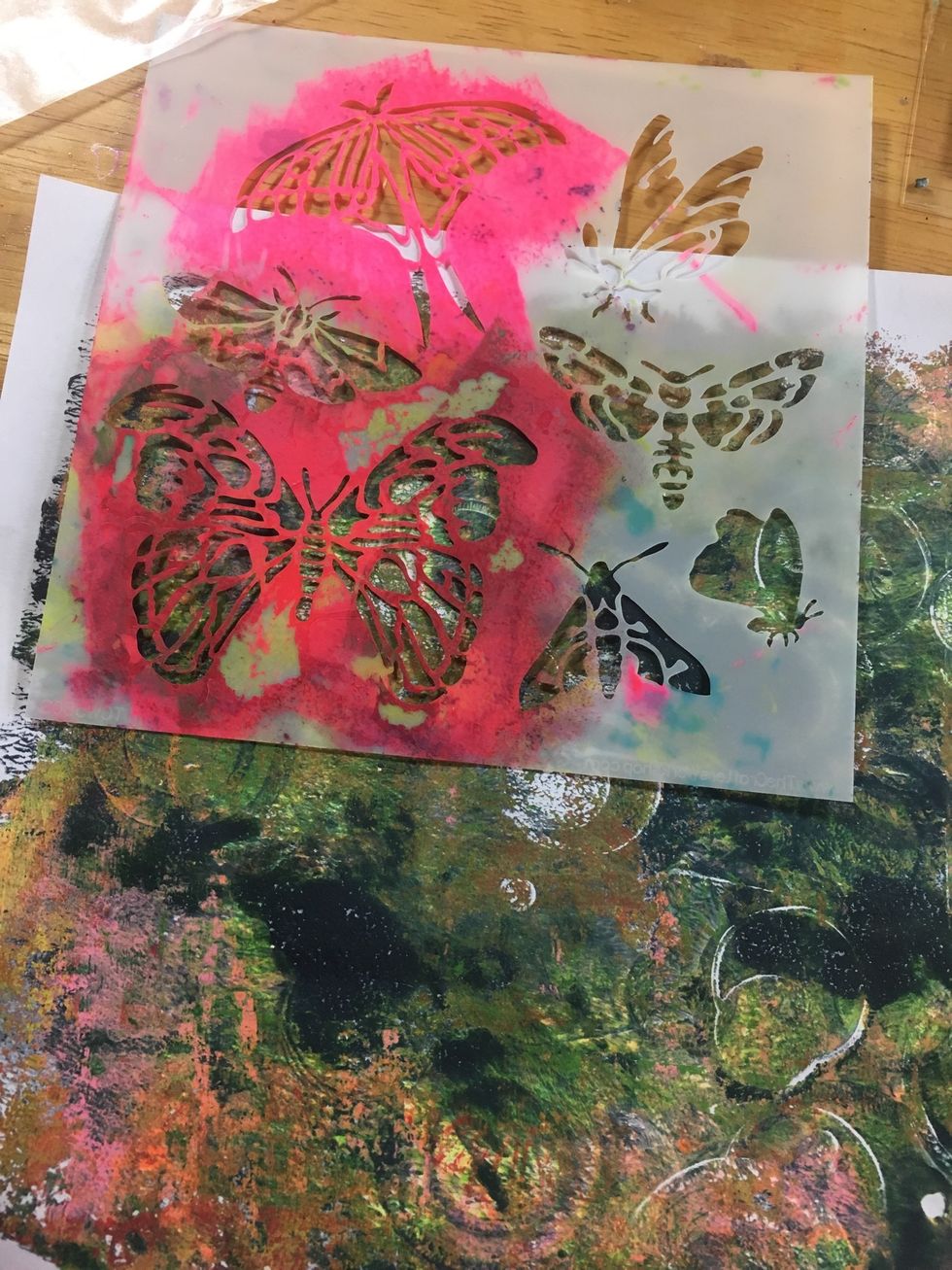 I decided to use this as the background for my butterfly.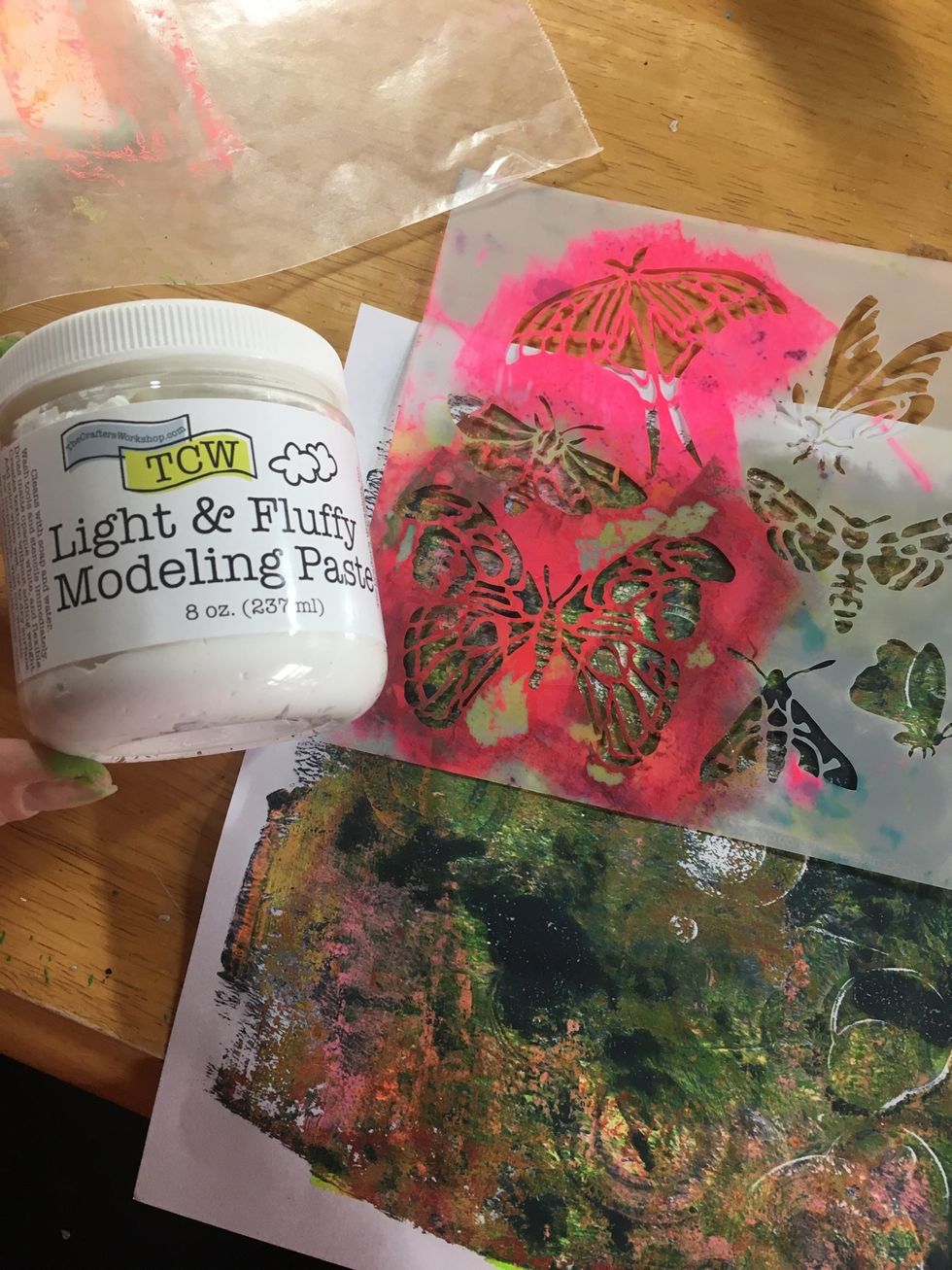 Using a modeling Paste like this one, I gently scrapped it through my stencil onto my print.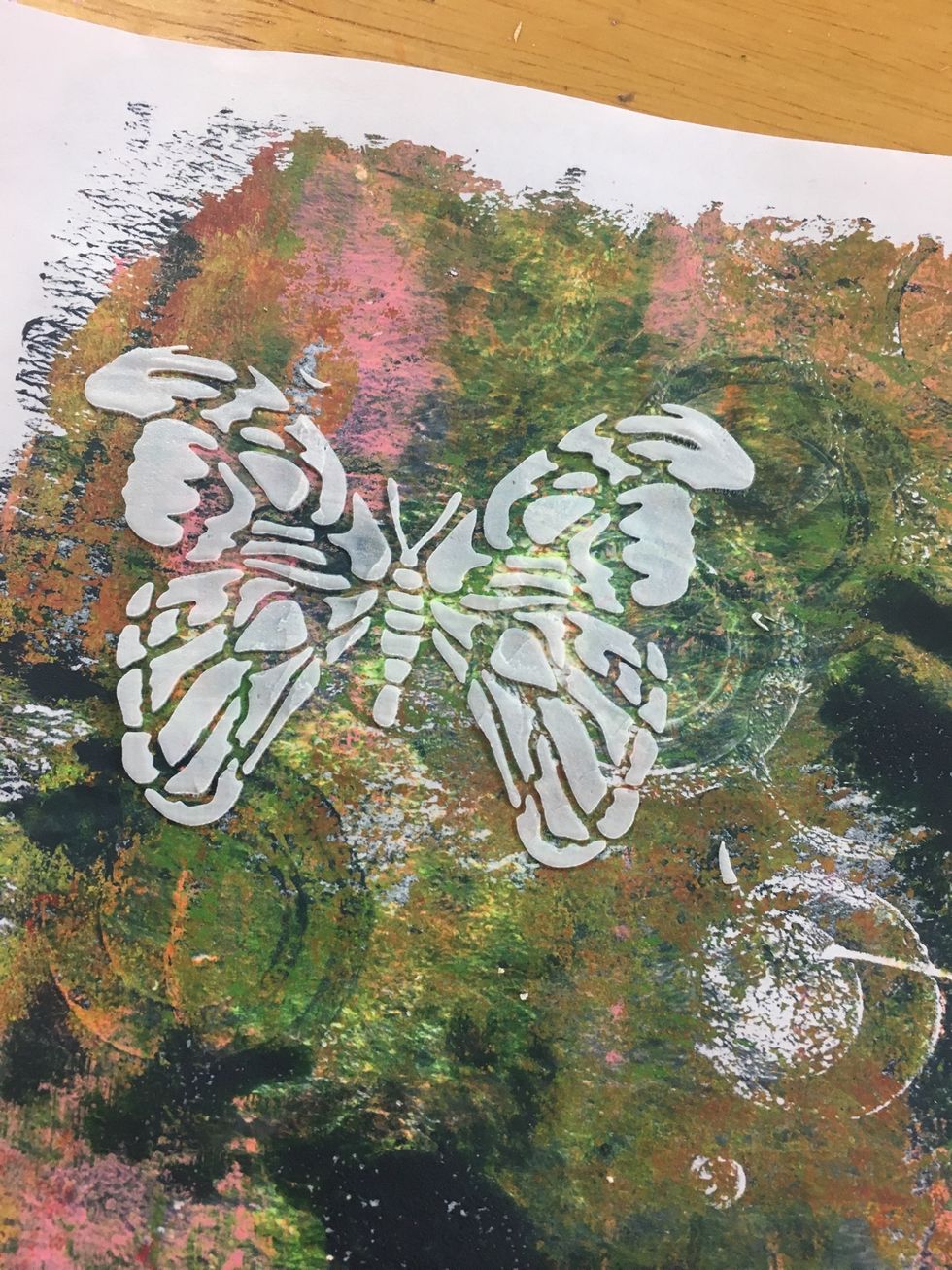 The white modeling paste is a great contrast to my darker background. I then cut in out, leaving some of my Gel Press® Pattern around the edges. Using a matte gel medium, I adhered it to my page.
I finished my page my adding some hear doodles, "grass" with green acrylic paint and my words with a white paint pen.
For the second print on the opposite page, I wanted to show that not all Bible Journaling pages need to be multi-stepped and take a long time. For this one, I simply used yellow acrylic paint....
On my Gel Press® Petite Circle plate and created "rays" using the end of a paint brush. I used this circle to isolate the Ecclesiastes reference I was using, emphasizing it with....
A darker orange marker, adding more "rays" and using a black pen to add a simple text.
Gel Press® 8x10 Plate
Gel Press® Overlapping Circle Impressable
Gel Press® Brayer
Deco Art Acrylic Paint
Interleaved Journaling Bible
The Crafter's Workshop Modeling Paste
The Crafter's Workshop Stencils
Gel Press® Petite Plates A
Bubble Wrap or Other Texture Elements
White Paint Pen