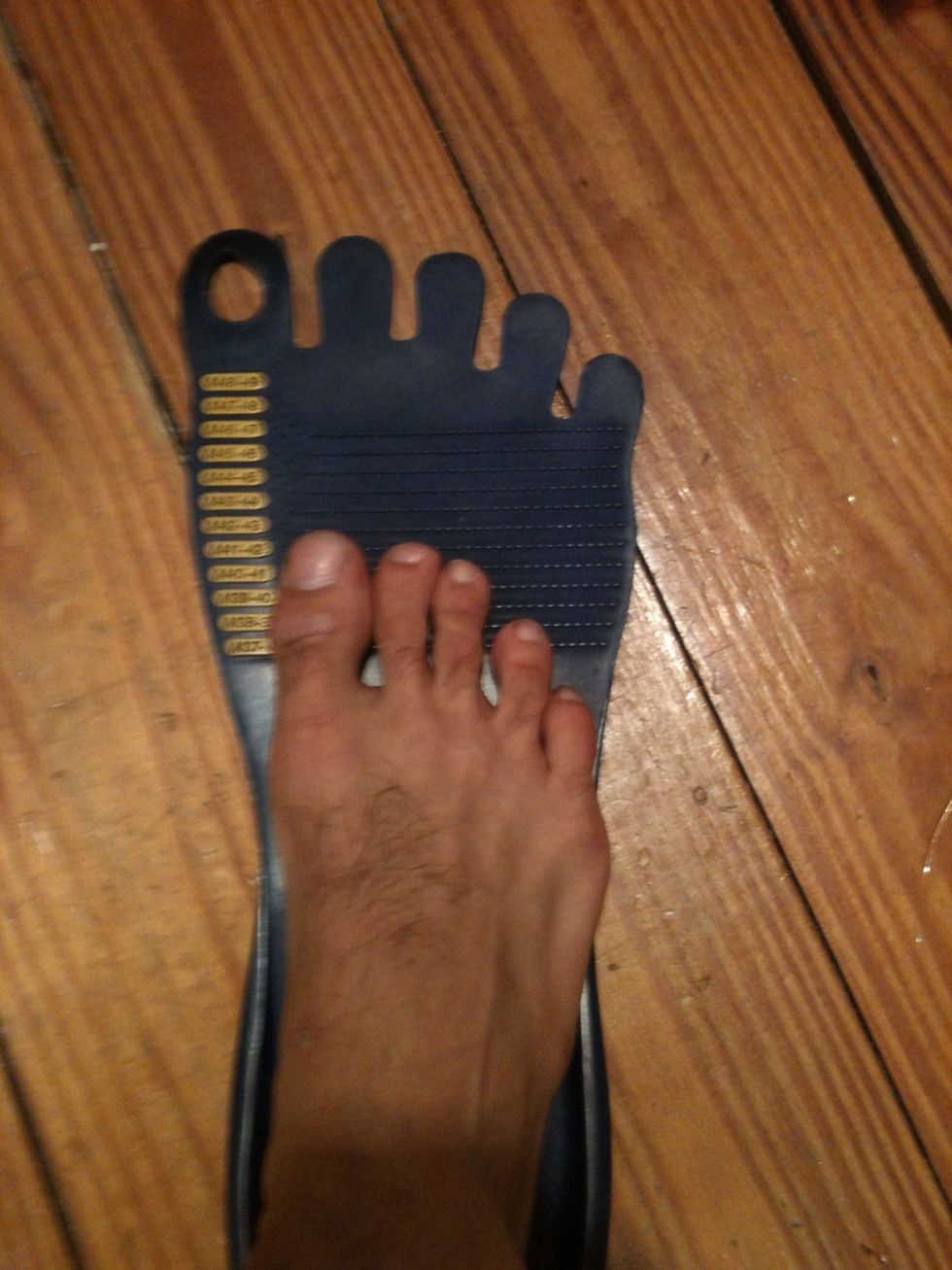 Measure your foot to see what size is best.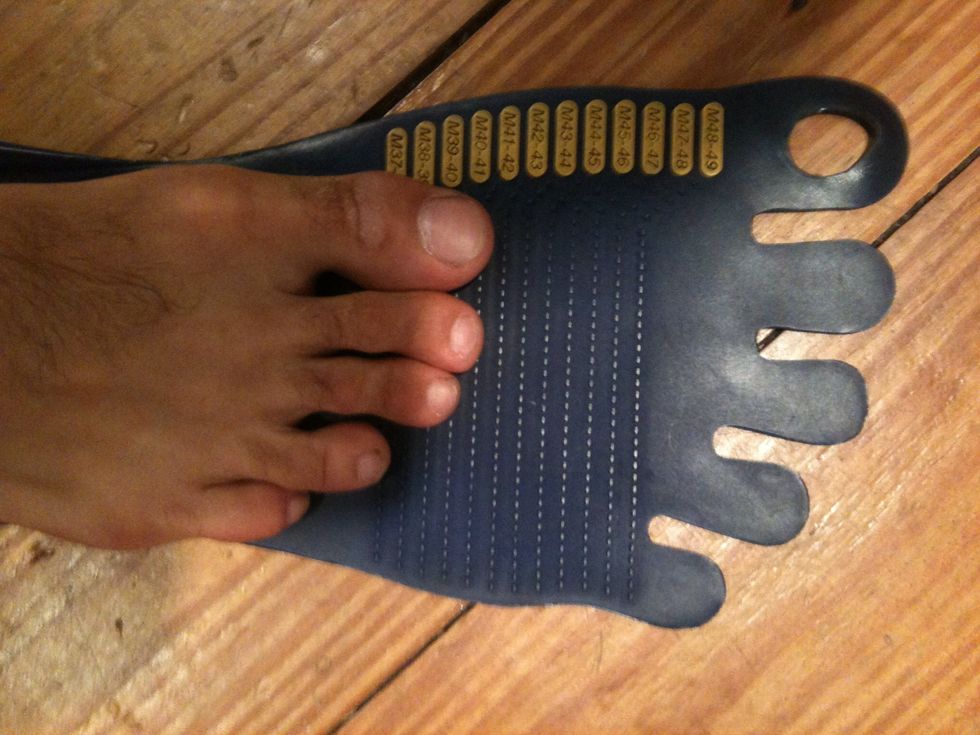 Find your longest toe and follow it across to see the right size.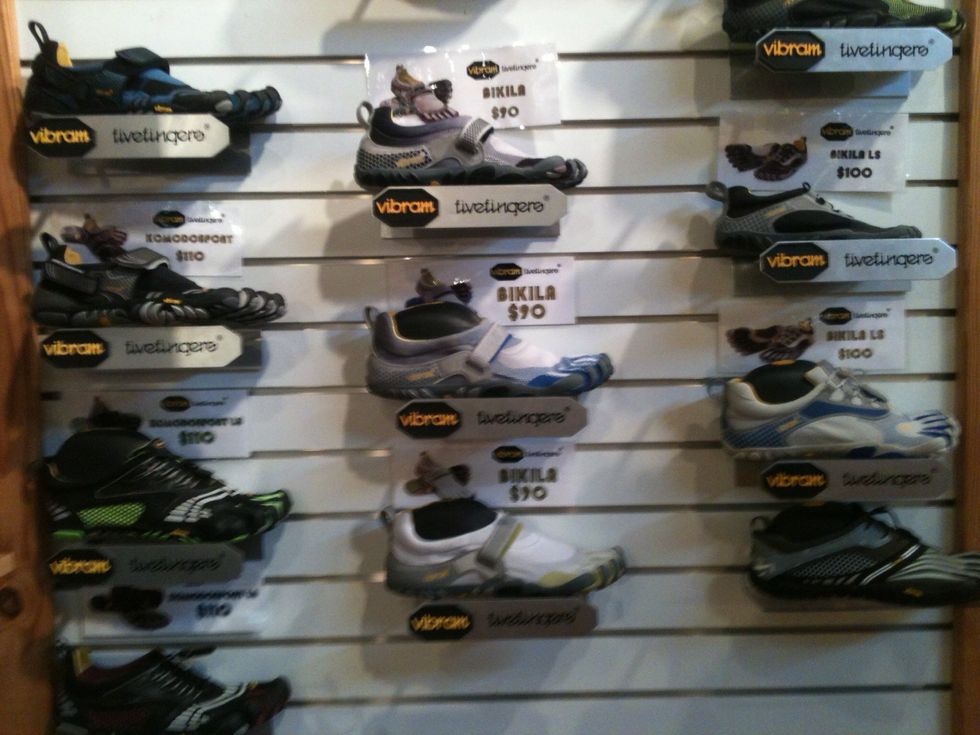 Pick a model that works for the activity you want to do.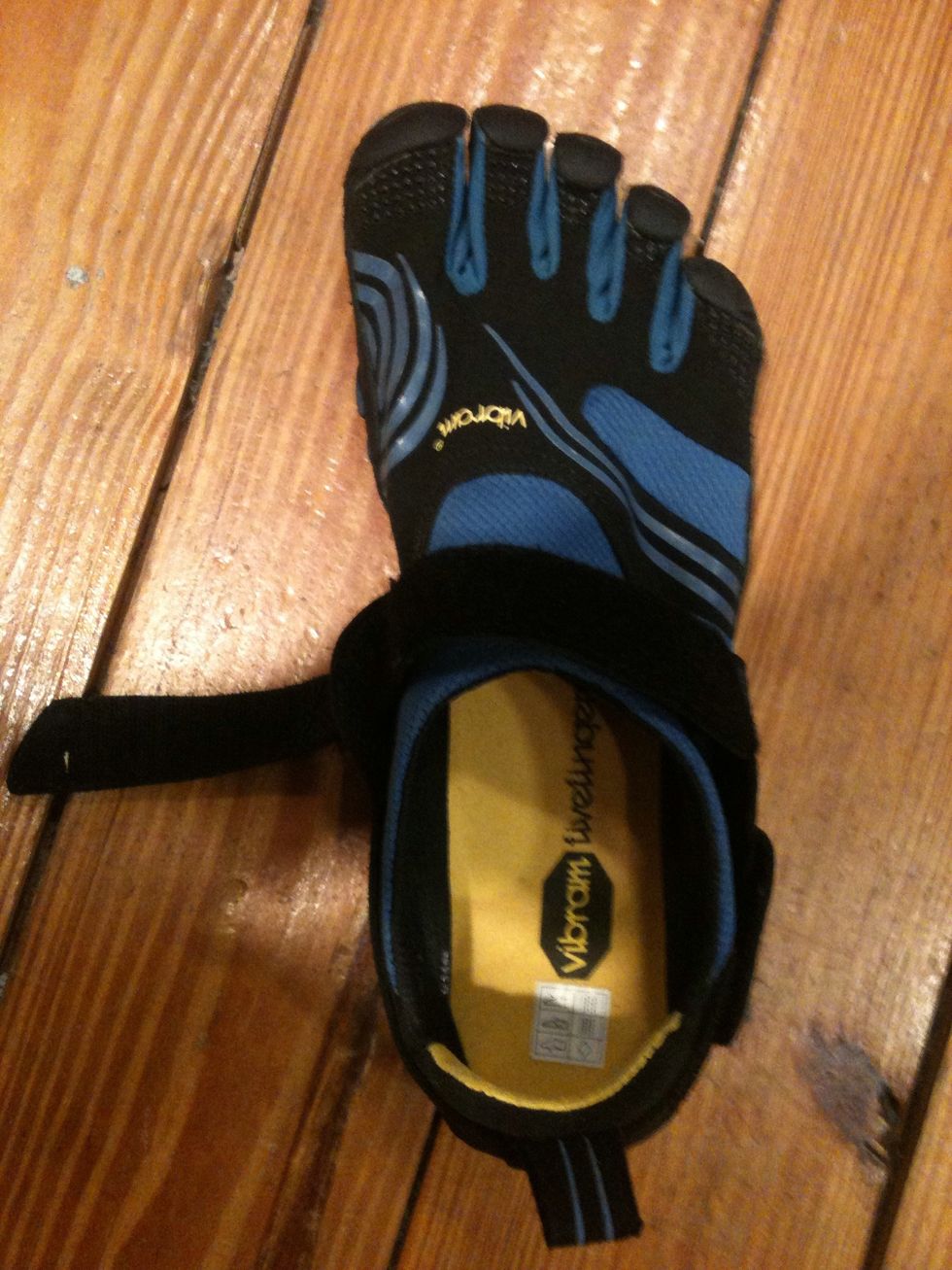 Loosen all the straps before you attempt to get the shoe on.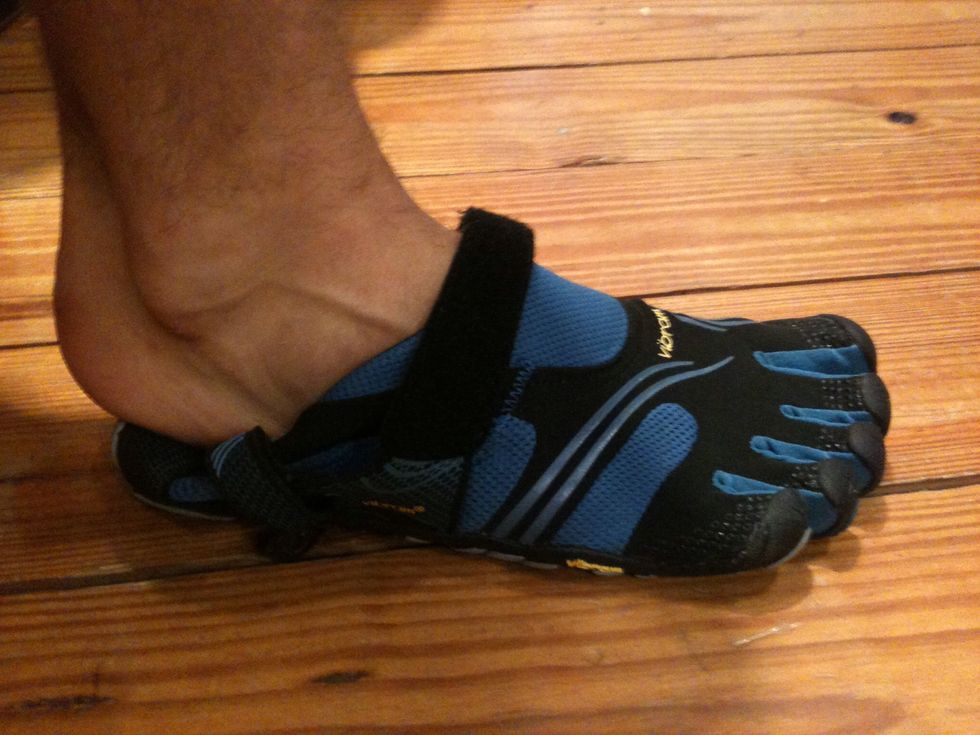 Put the shoe flat on the ground. Slide your toes in first, before you try to get it over the heel
Ideally your toes should be filling in all the way to the end. At the very least you want your big to to be brushing against the end of the shoe.
Official five finger sizing tool