Update: Since this guide was made they also released the Paper app on iPod and iPad. Must be running iOS 7 or higher.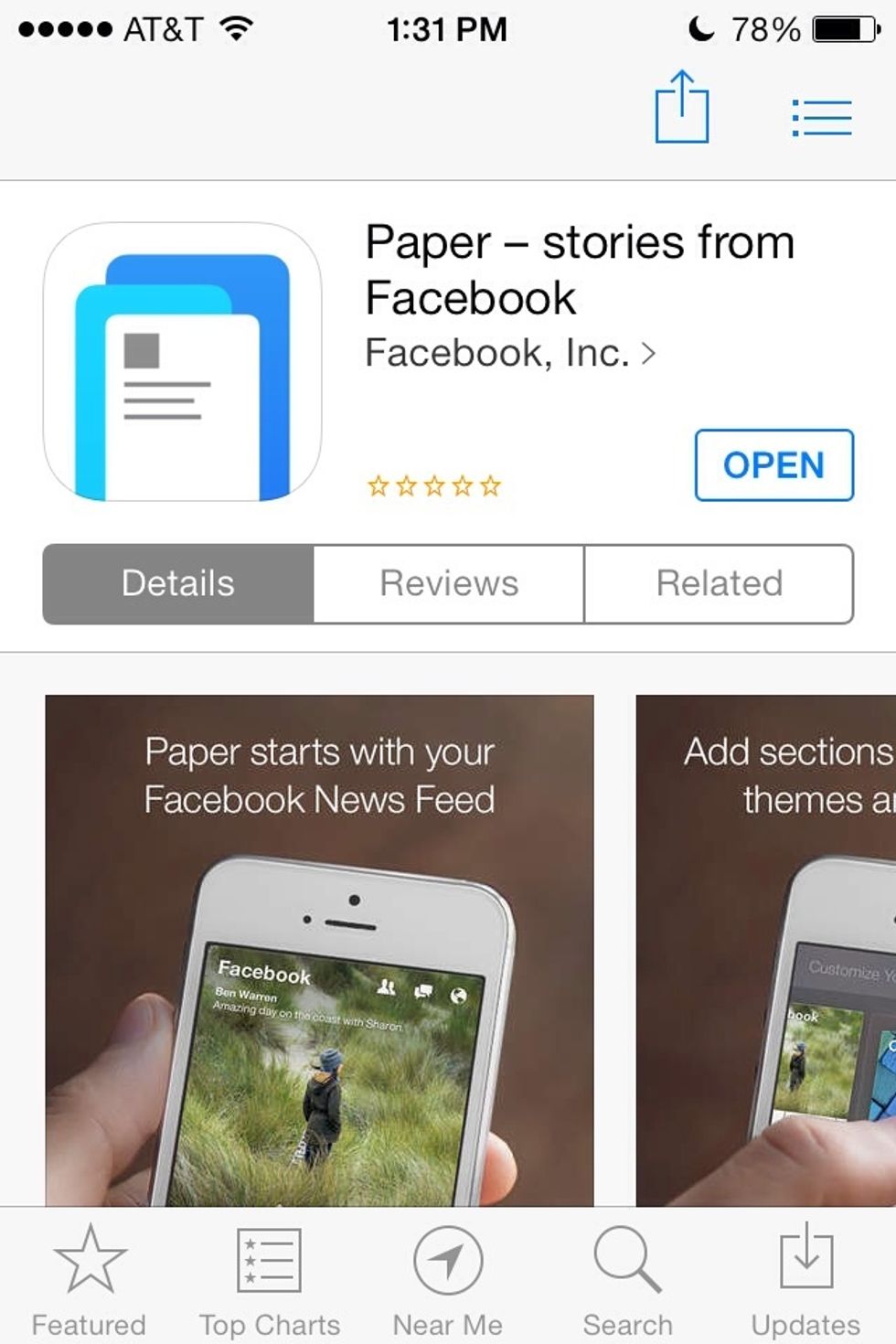 Facebook just launched a new app today called Paper. I'm really liking this app. In fact I'll probably never use the Facebook app again. It just came out an hour ago so Here's a walk through.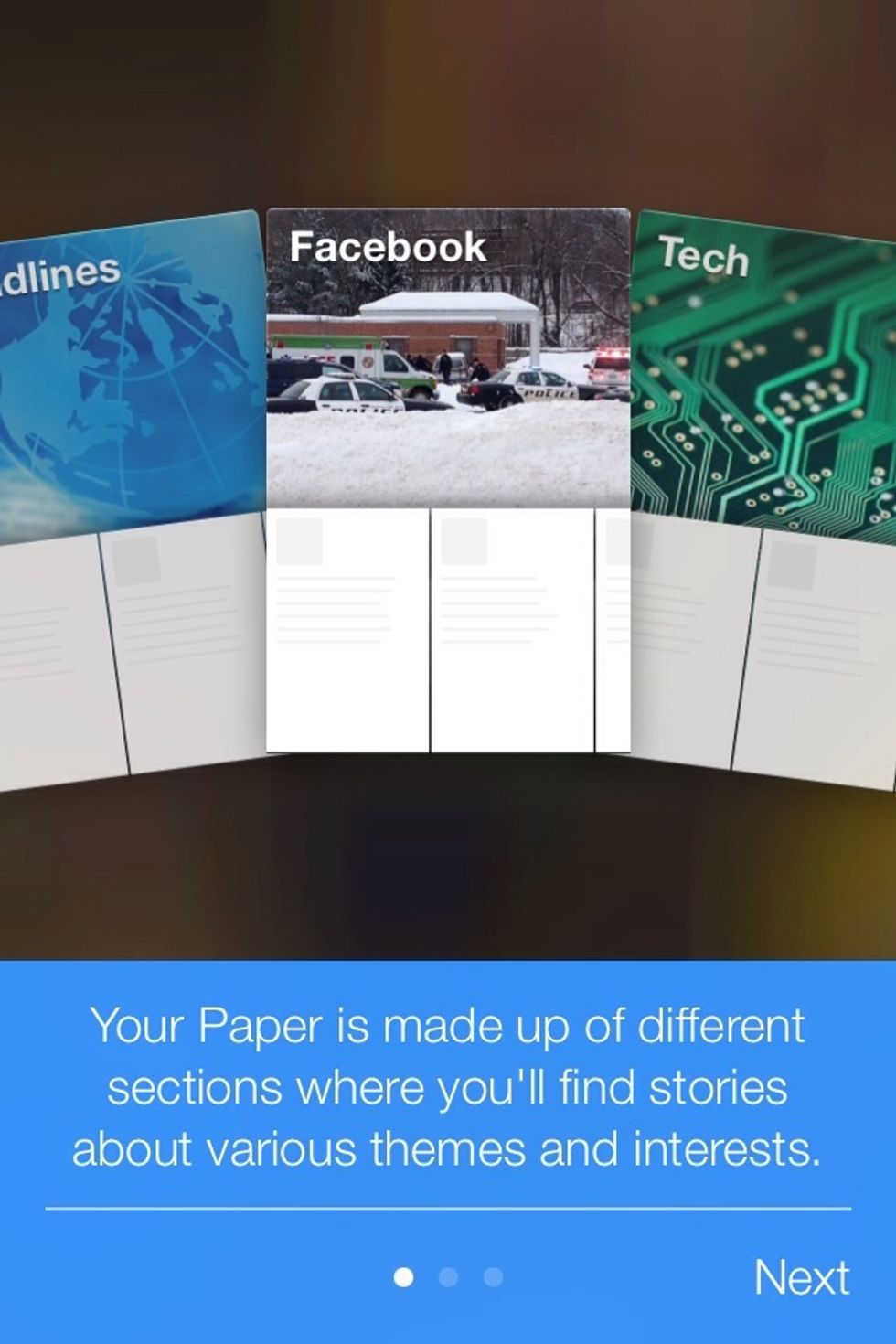 Paper is a little like other news reader apps such as flipboard. But it's also very different. You don't connect site. You select topics.
The first start up of the app will be a little slow as it connects to your Facebook. Then it'll walk you through all it's features complete with audio instructions.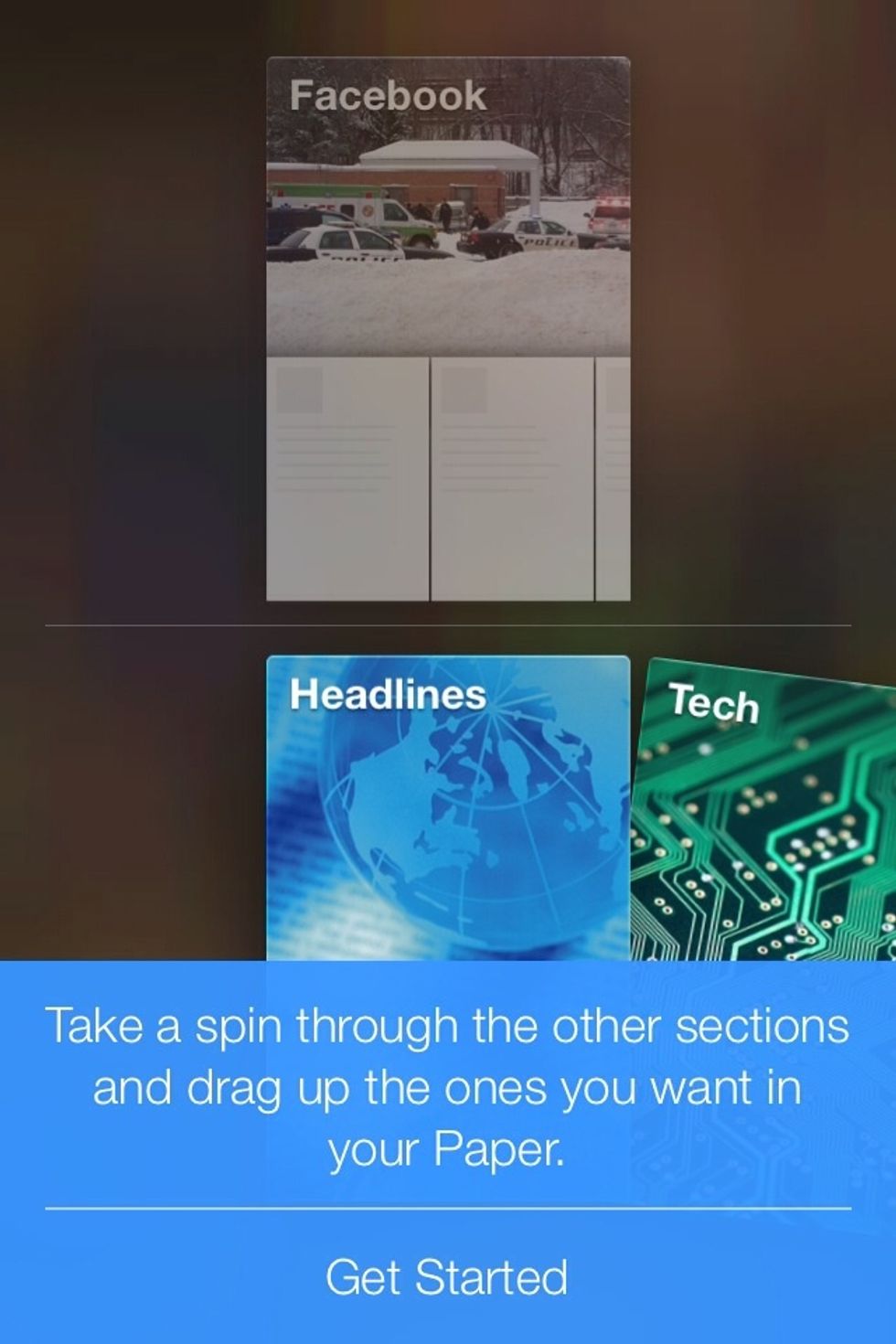 First you'll want to drag up any topics that interest you. Facebook will be there automatically.
In this guide I'm only going to go over the features using the Facebook section. Your other sections will work the same way. I mainly want to share the basic features and functionality.
The first thing you'll see is your Facebook timeline. Below are the "Stories". Stories are just the name they use for Facebook posts or articles in other topics. Swipe one up to view it full screen.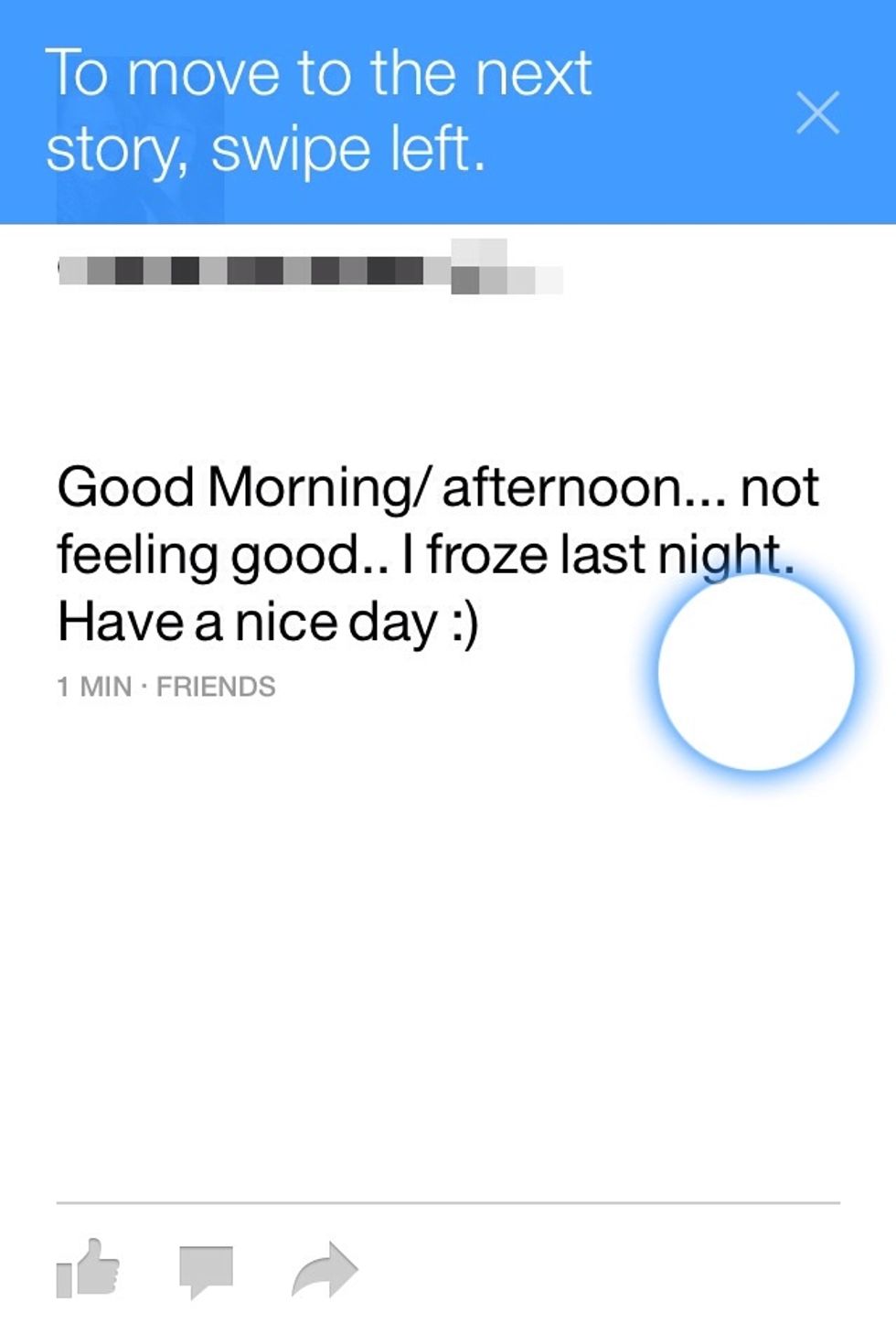 When a story is opened to its full size. You can swipe left or right to jump from post to post. The likes, comments and share are pretty self explanatory.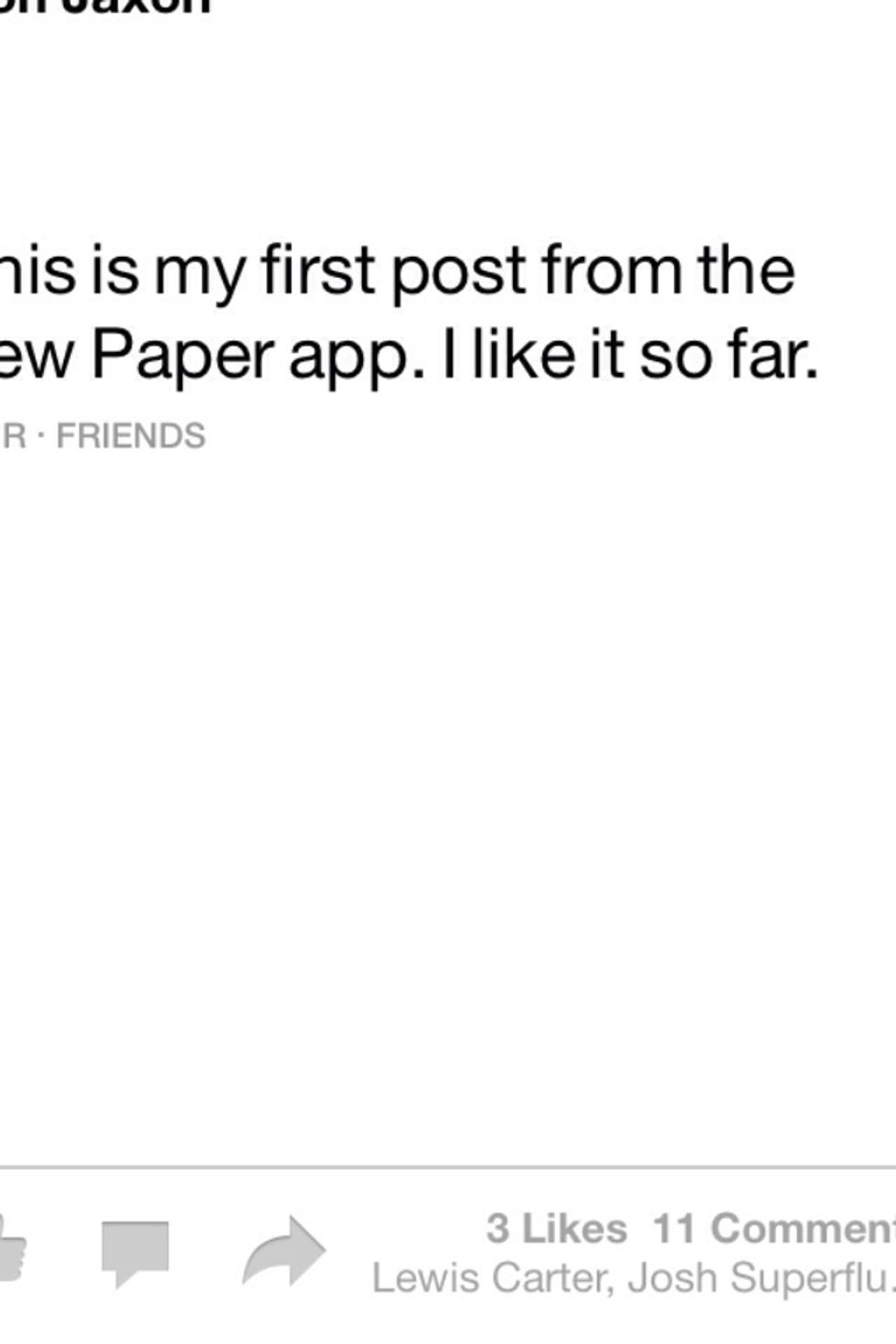 Zoom in on a story with a single finger. Just hold your finger on the screen and slide up to zoom in.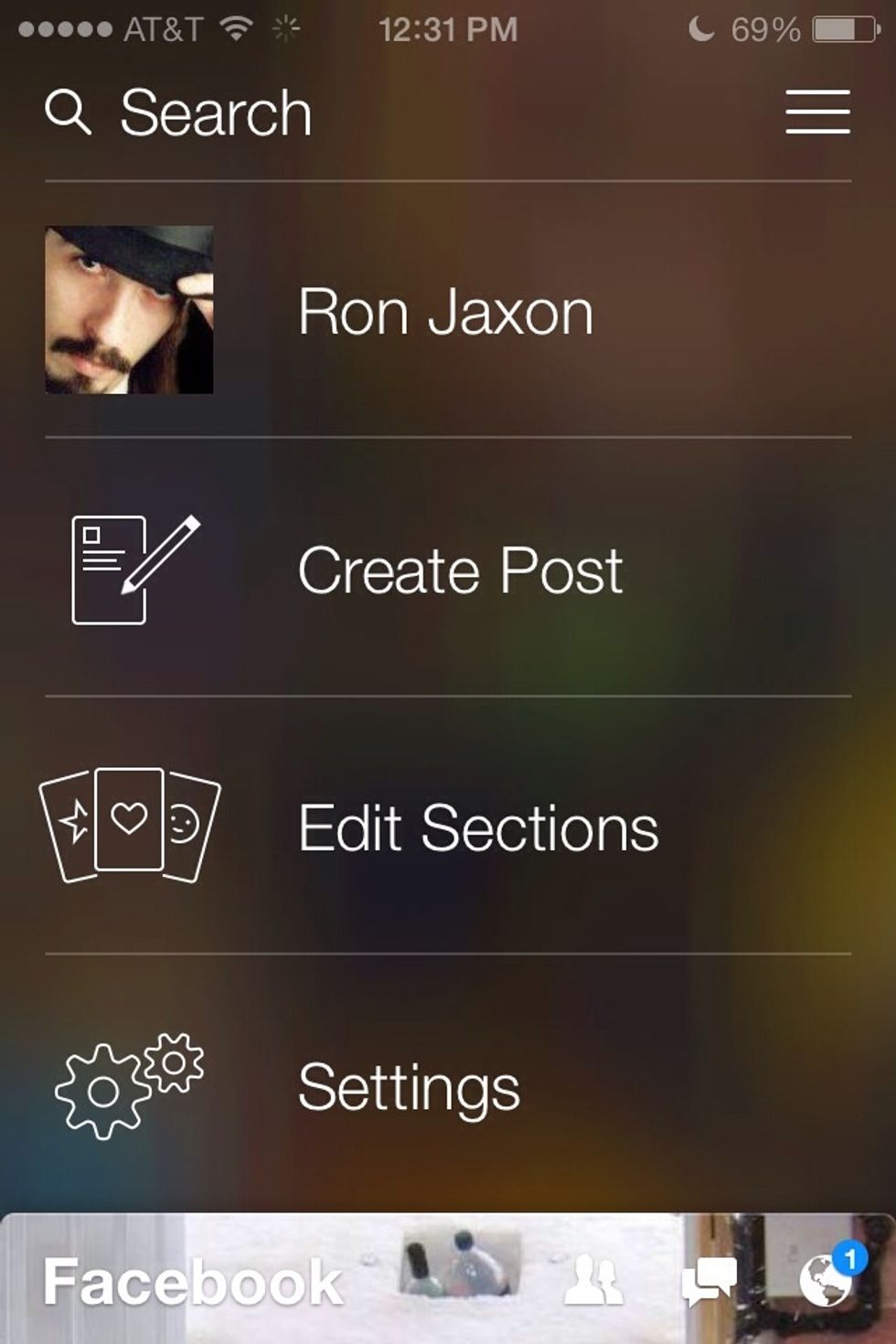 To open the menu swipe down on the upper half of the screen (see police cars in step 6). Here you can post to Facebook, open your timeline and adjust app settings.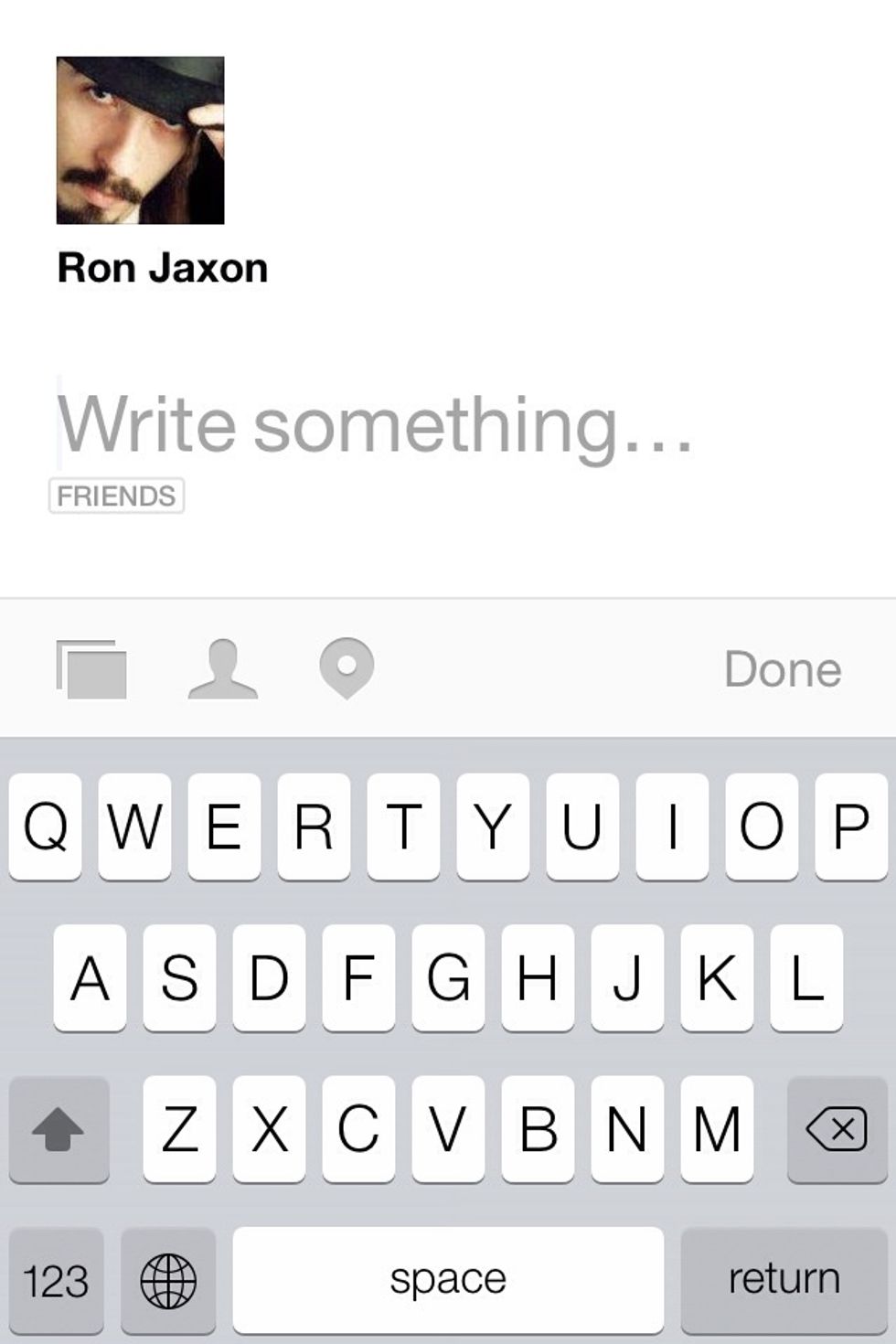 Here's an shot of the post screen.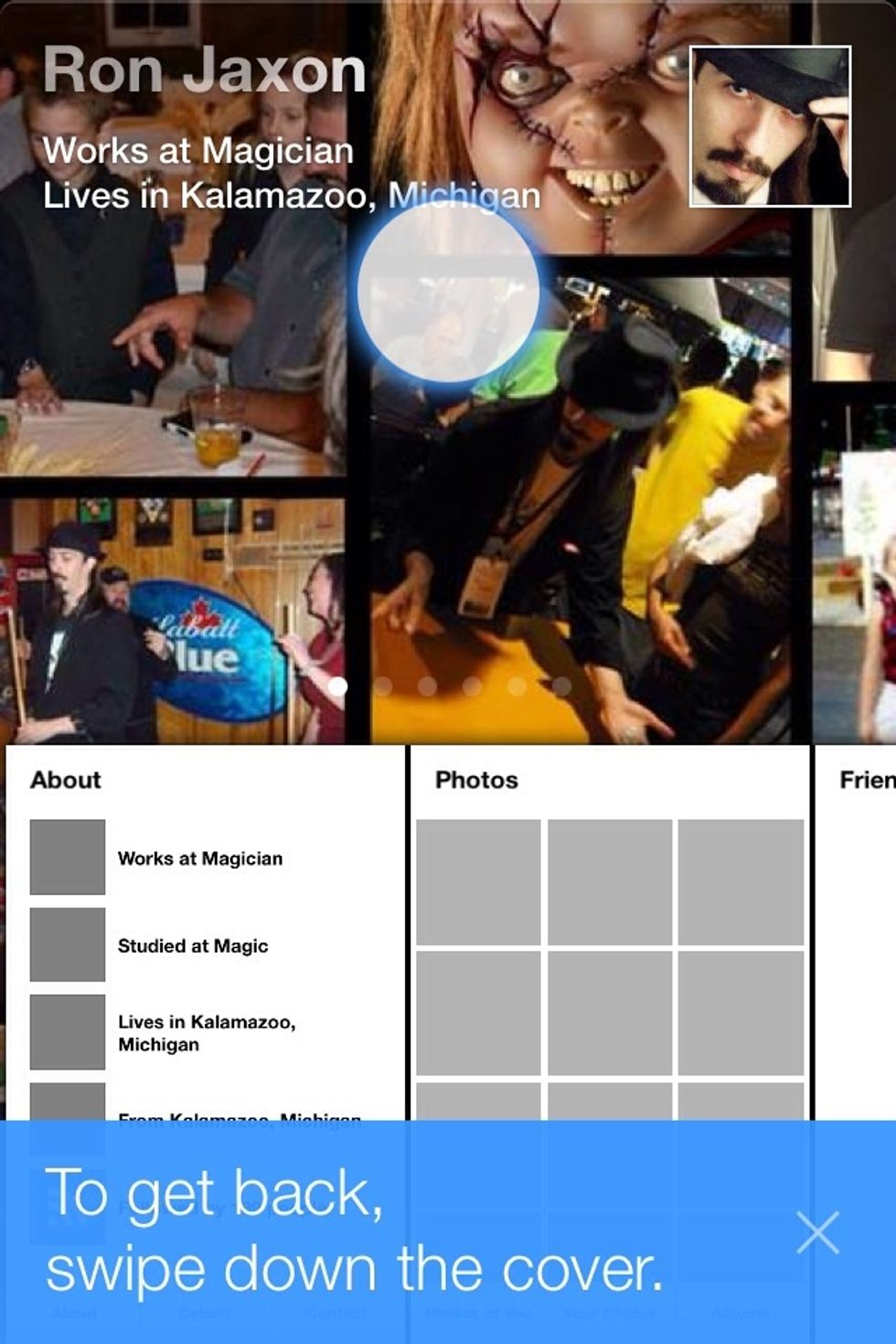 Here's what your timeline will be like. To return to your newsfeed. Just swipe the upper half of the screen down. Swipe down to close anything in the app.
When you see a link in a post. Swipe it up. It'll open like a book.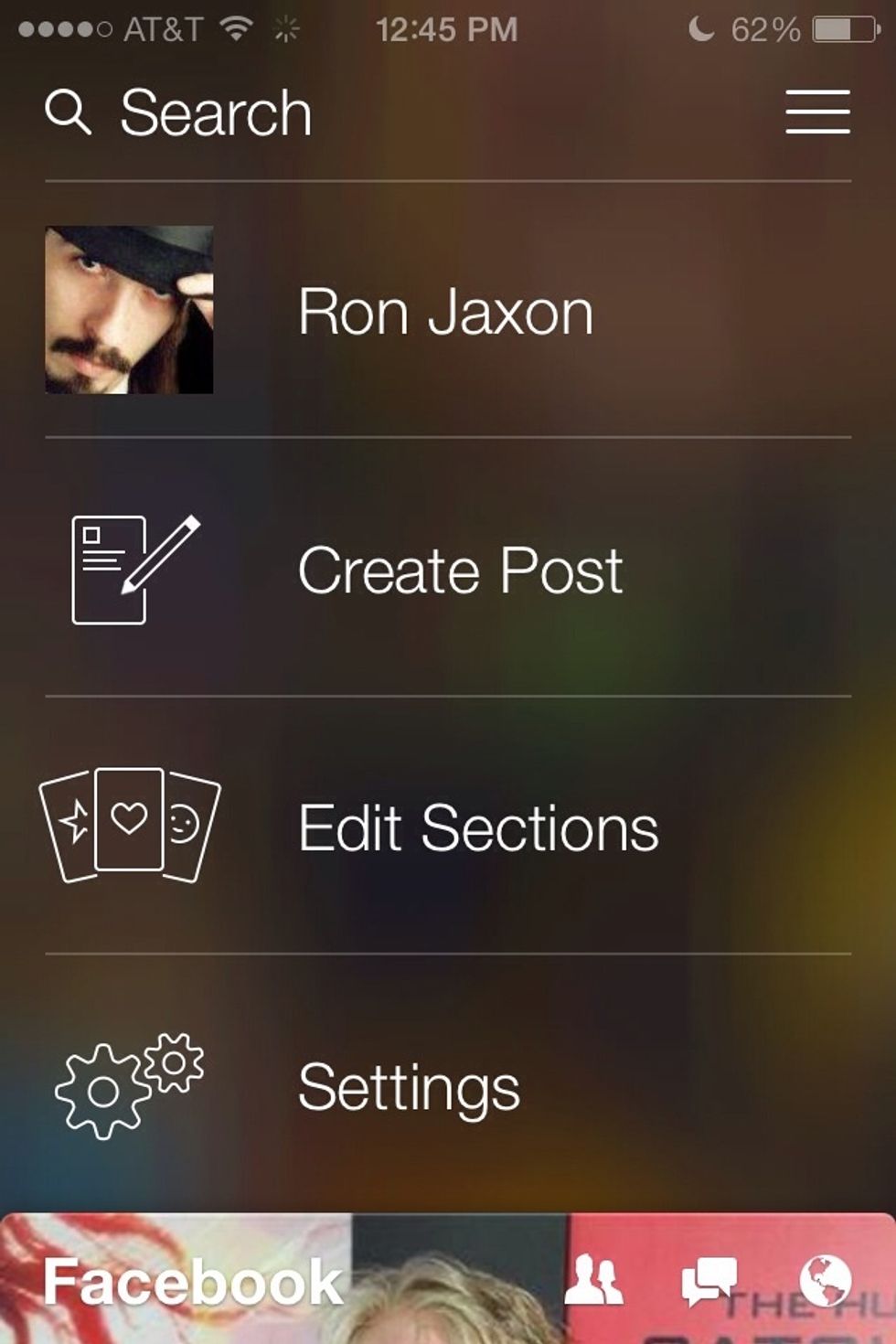 When you're in the menu. Tap the three lines in the upper right corner...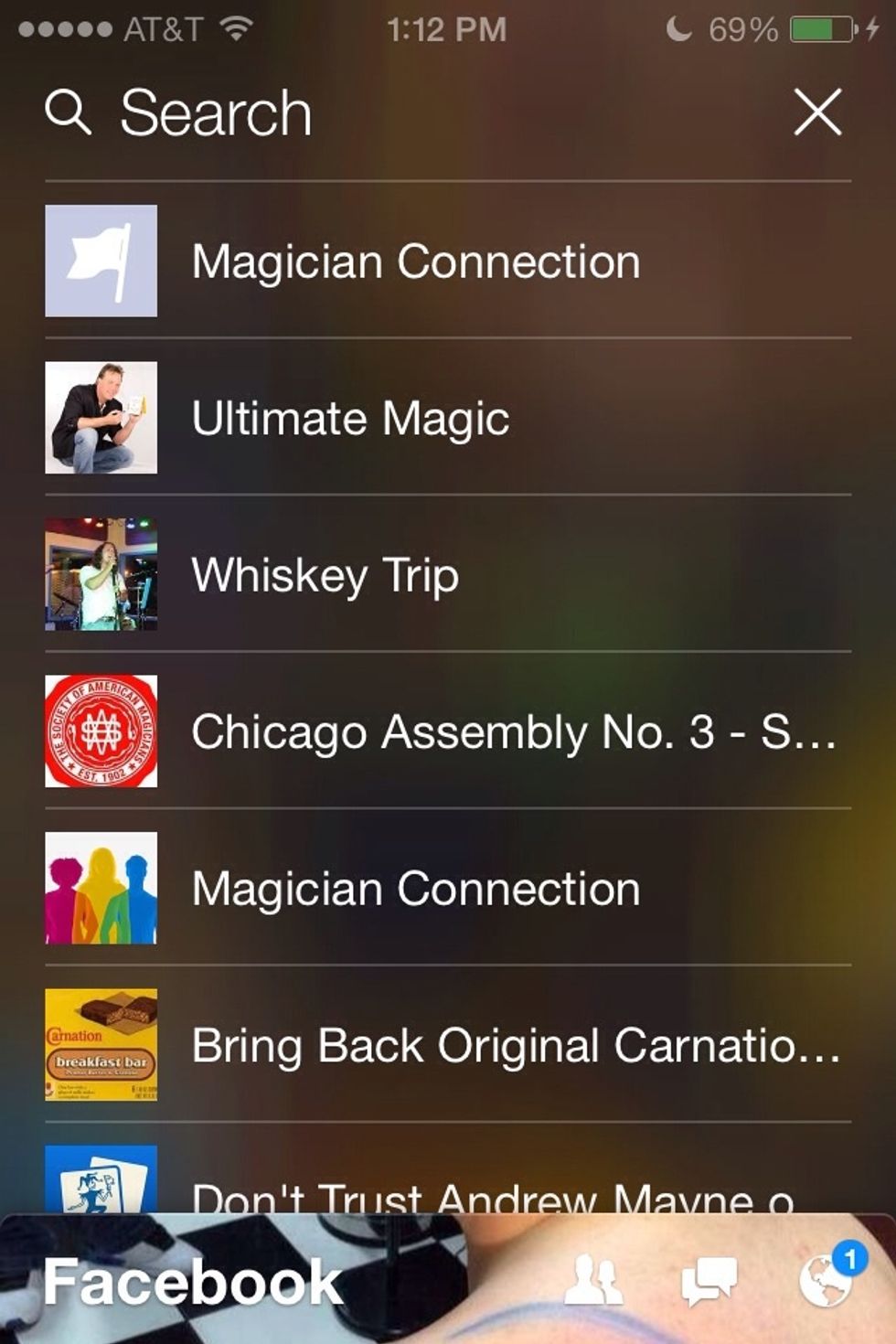 This will open your Facebook groups and pages.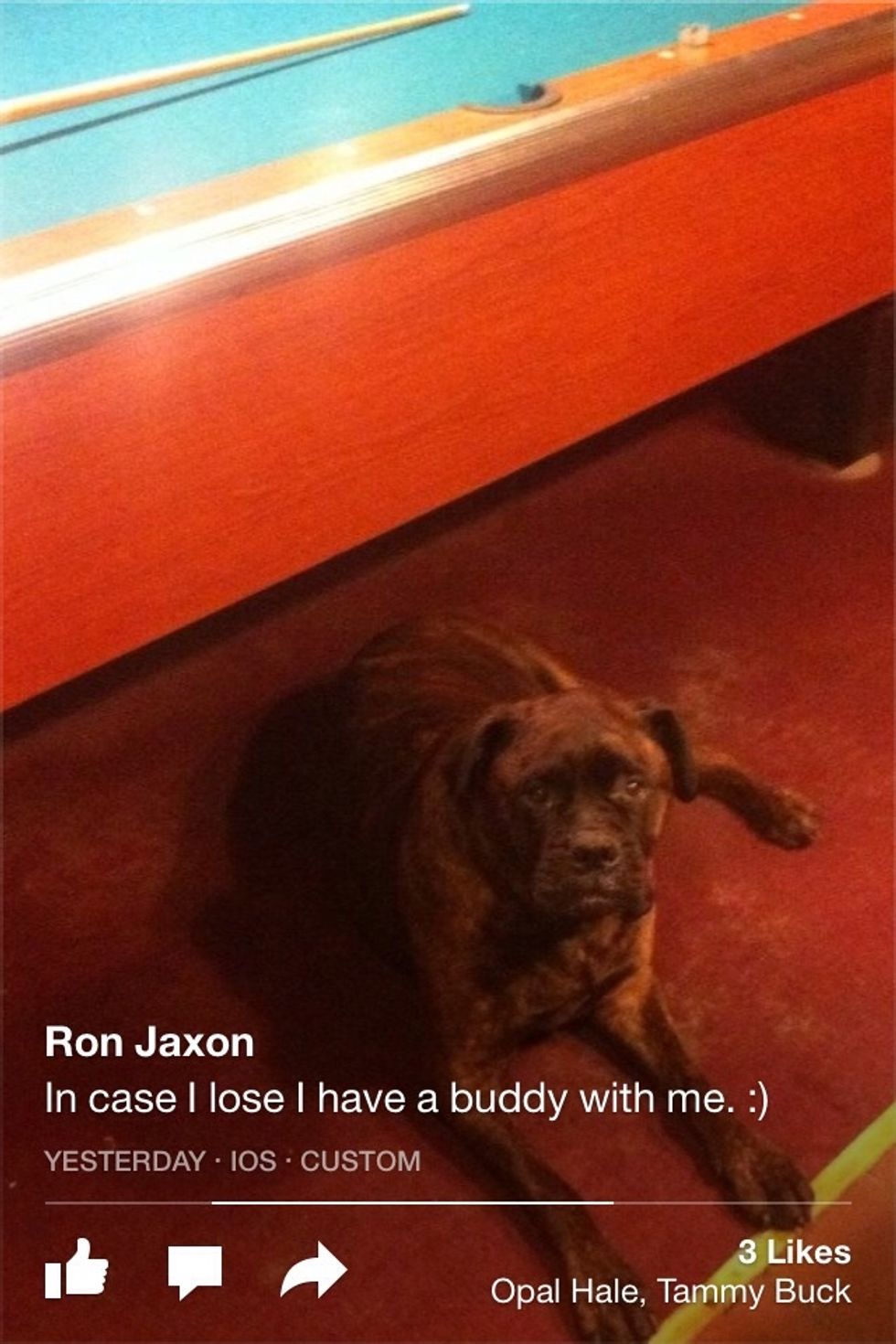 When you open an image. Tilt your phone from side to side to get a panoramic view of the image.
When you're in your timeline. You can jump from year to year by sliding the upper half of the screen left or right.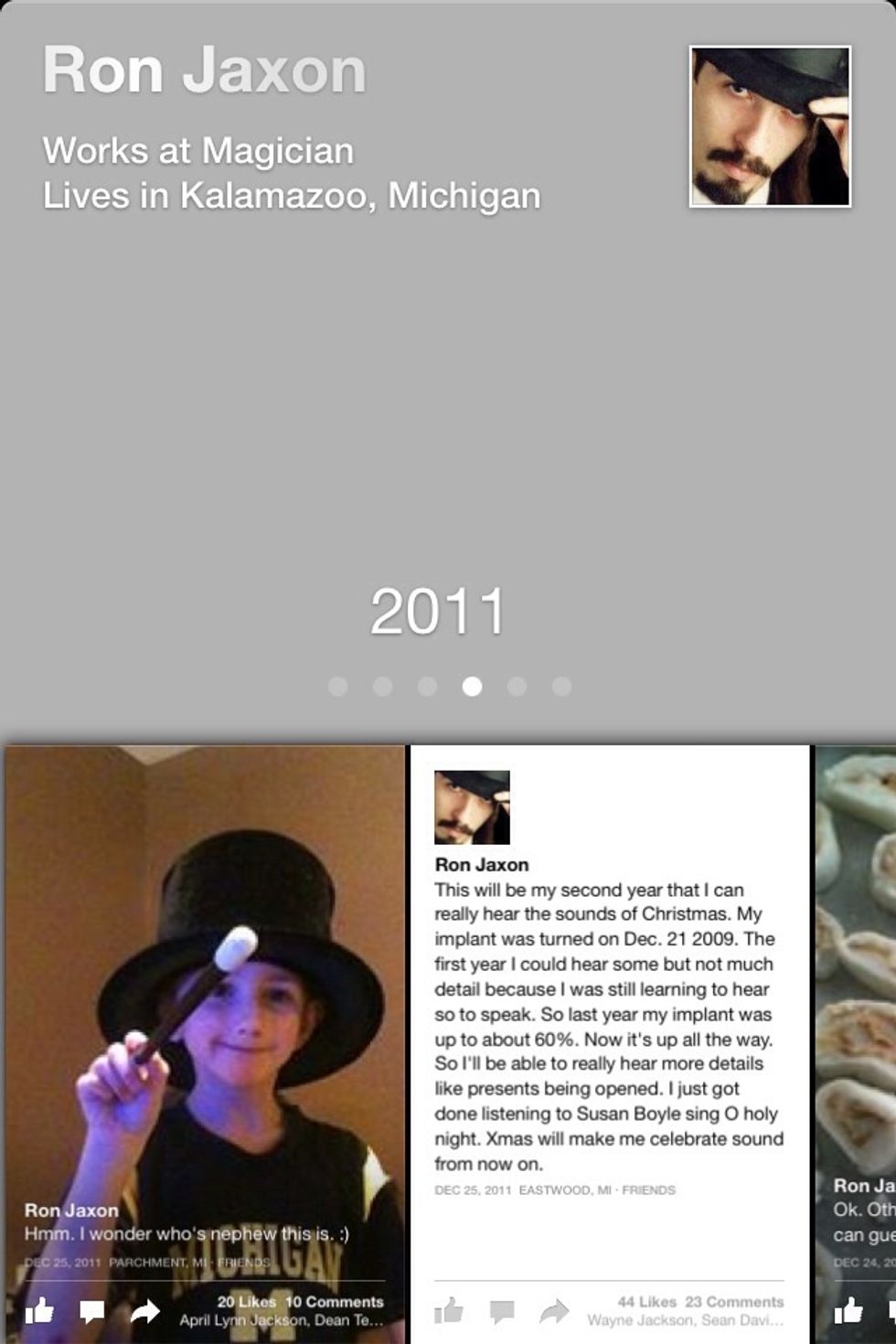 Here I've swiped to the year 2011 and below are all the posts I made that year.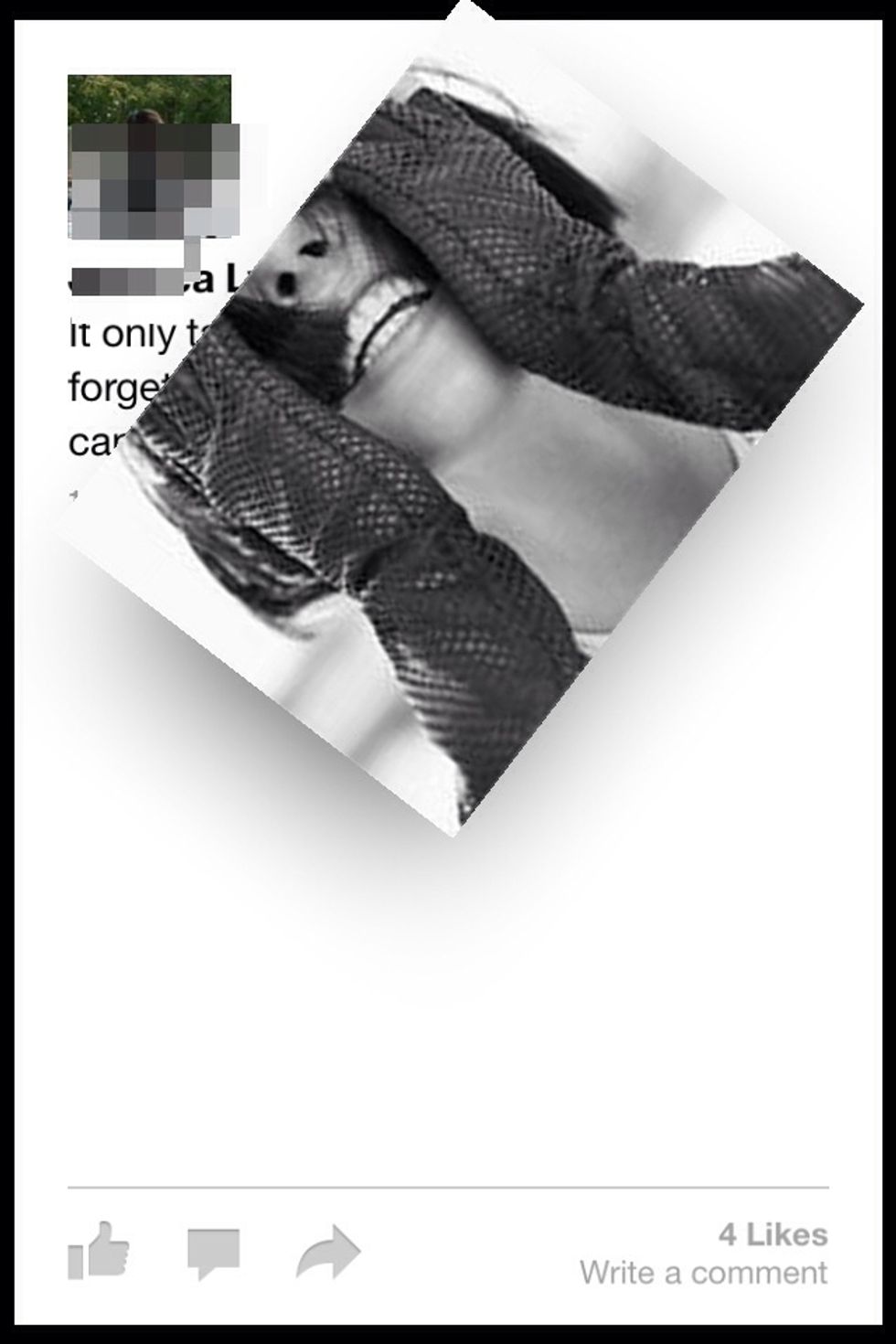 Just about everything in the app can be zoomed in and out as well as rotated by using a two finger pinch gesture.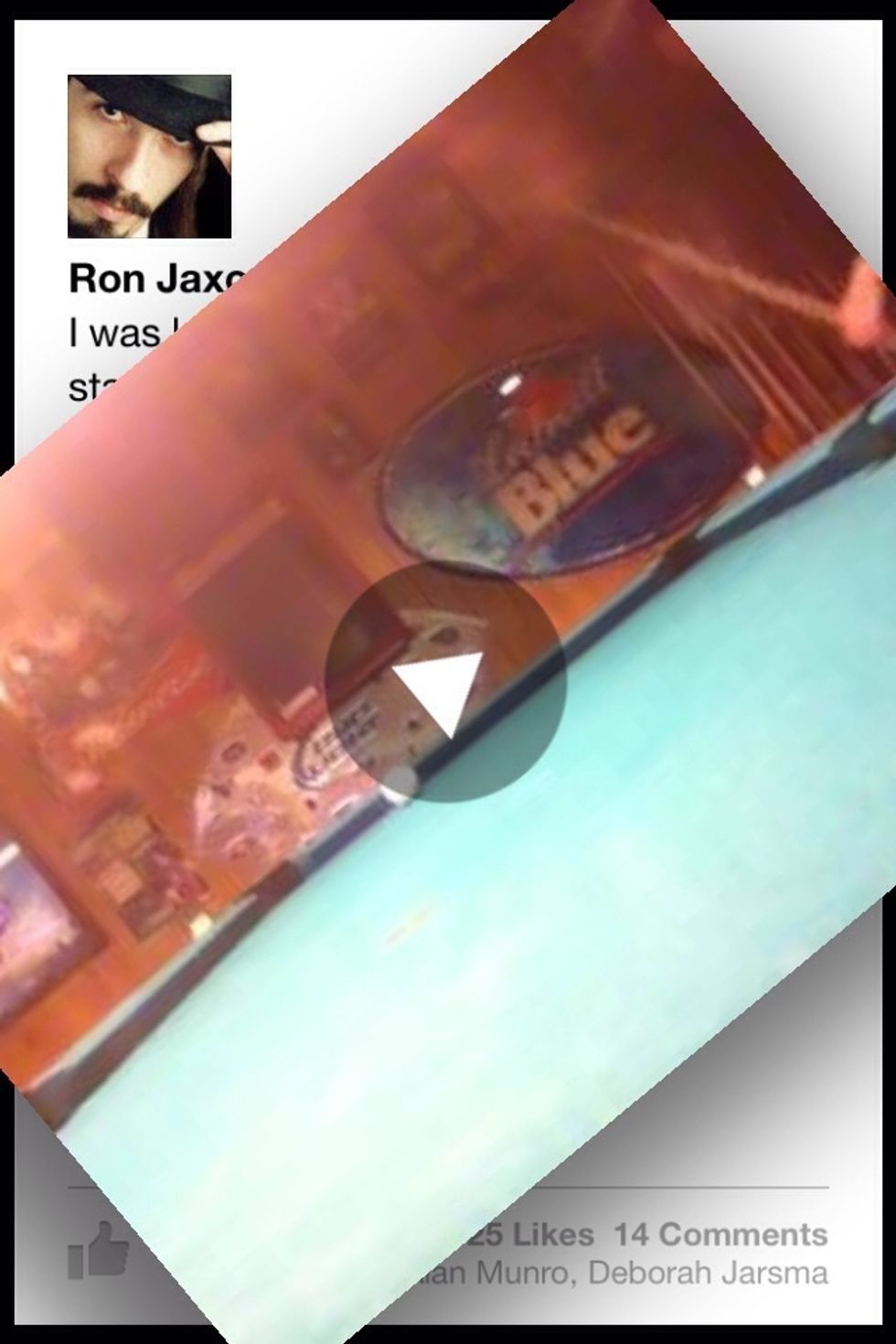 Even videos can be zoomed and rotated as they're playing in the app.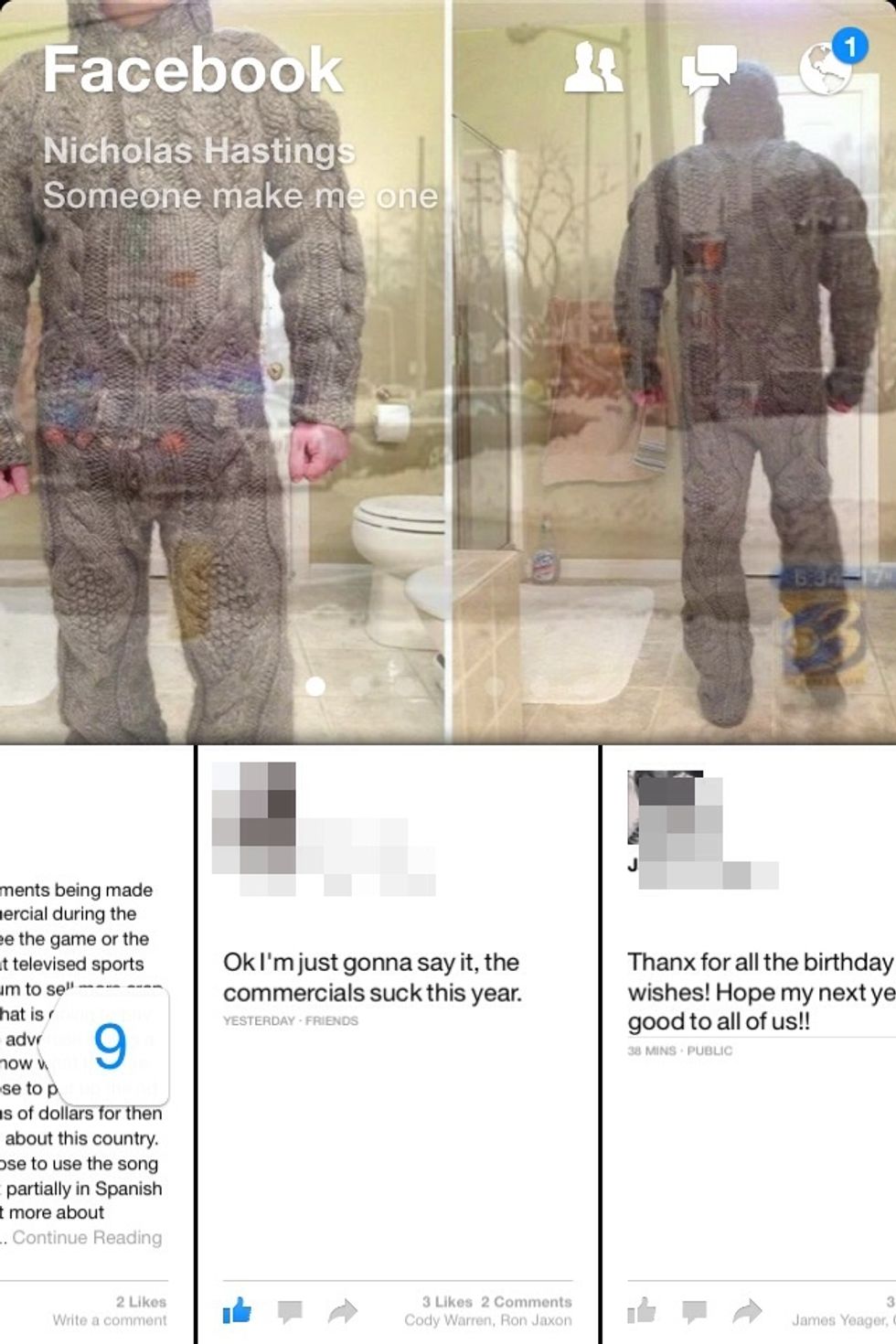 As you're scrolling through stories on your timeline. A button will appear when new posts have been made. Tap it to jump to the new posts.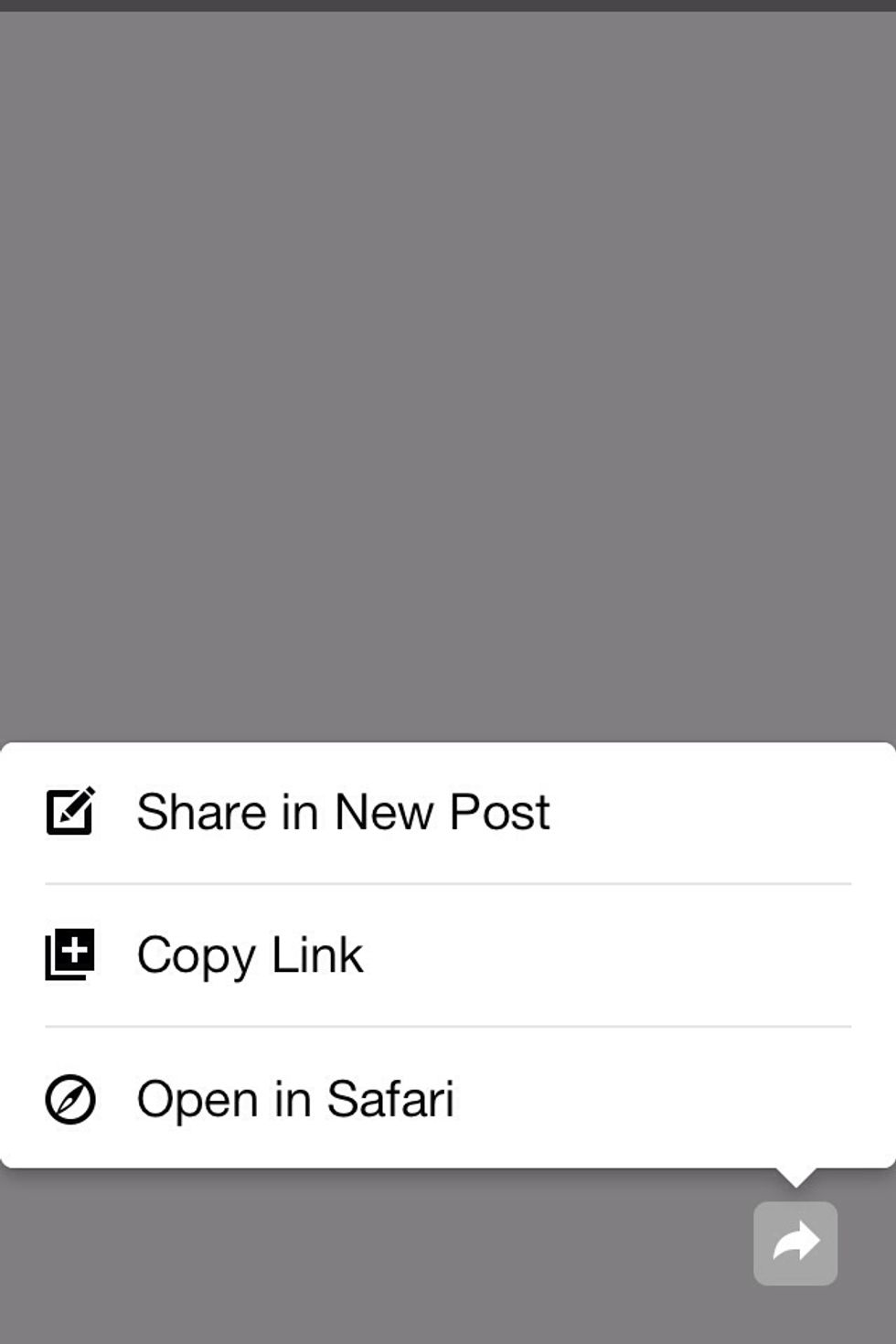 When ever you see this arrow icon appear in the lower right corner. Tap it to find this menu.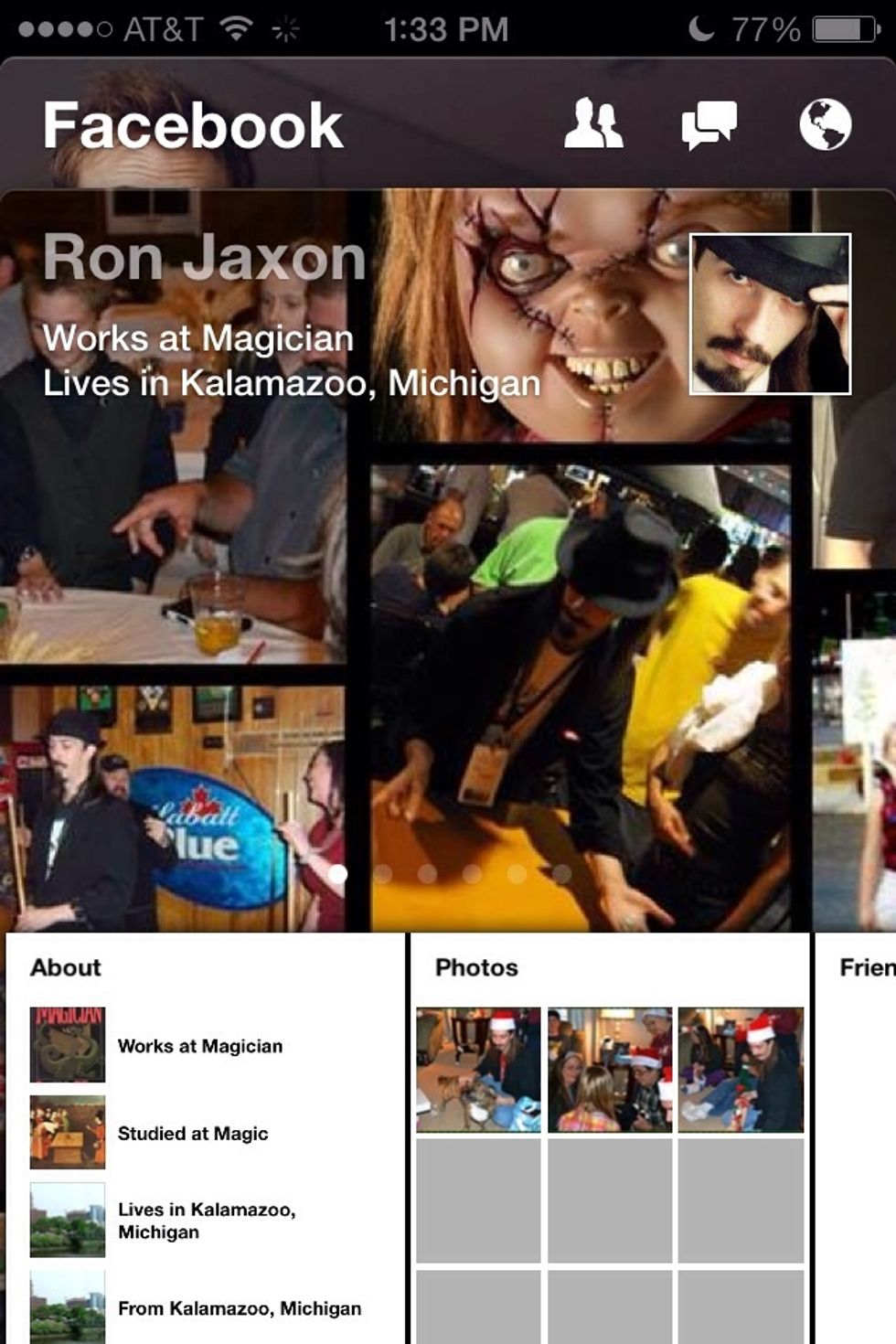 At any time you're in a Facebook section. You can find your notifications, chat and friend request menu by sliding the upper half of the screen down.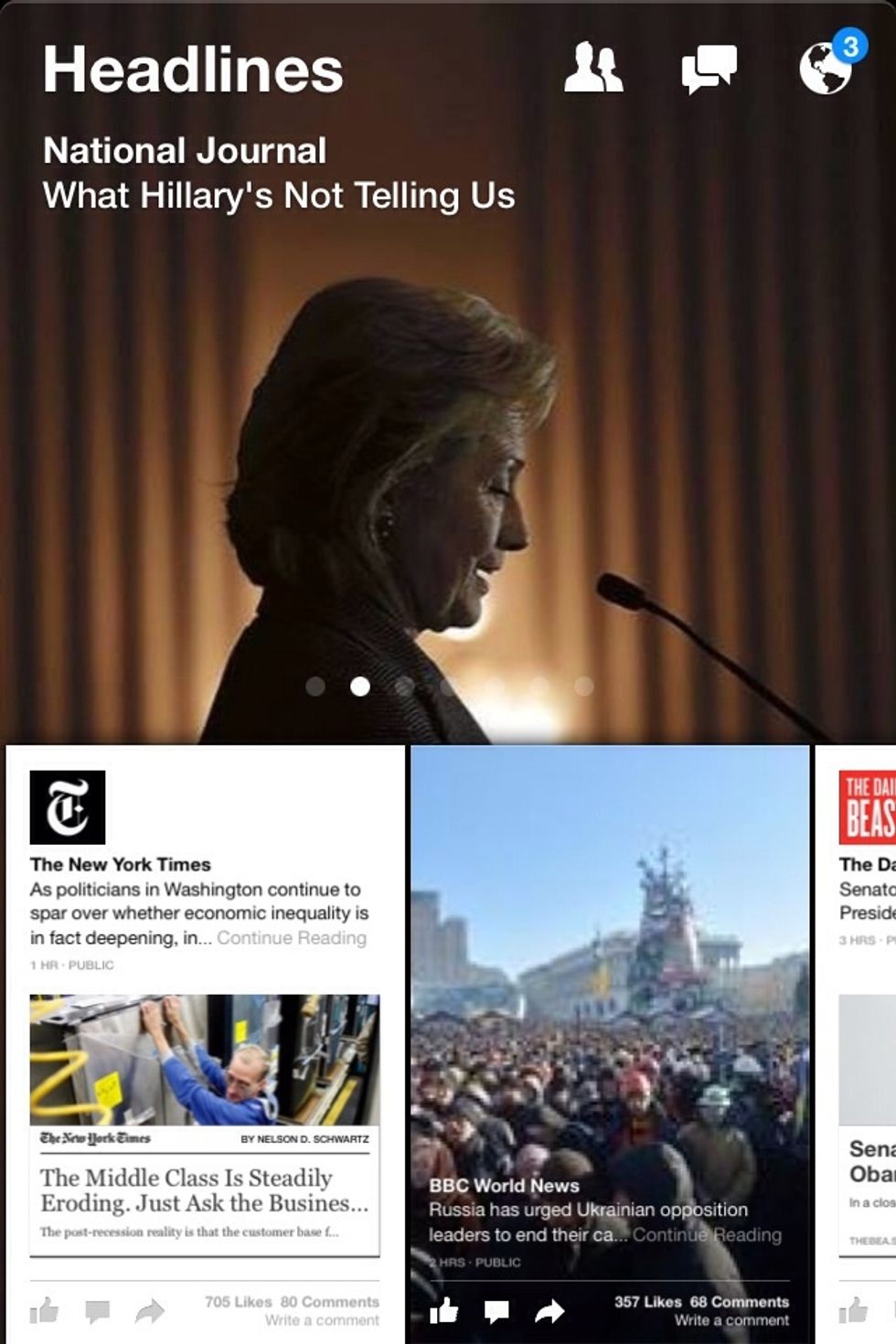 Finally. To jump to different topics such as news or sports. Swipe the upper half of the screen left or right to scroll from one topic to another.
Well I just wanted to give you a walk through of this new app. I might find more features to add. I like this better than the Facebook app. I hope you found this helpful.
The creator of this guide has not included tools
Ron Jaxon
I'm a semi professional magician. Graphic designer. I've been deaf almost 20 years but i can hear now thanks to the cochlear implant I got almost 2 years ago.