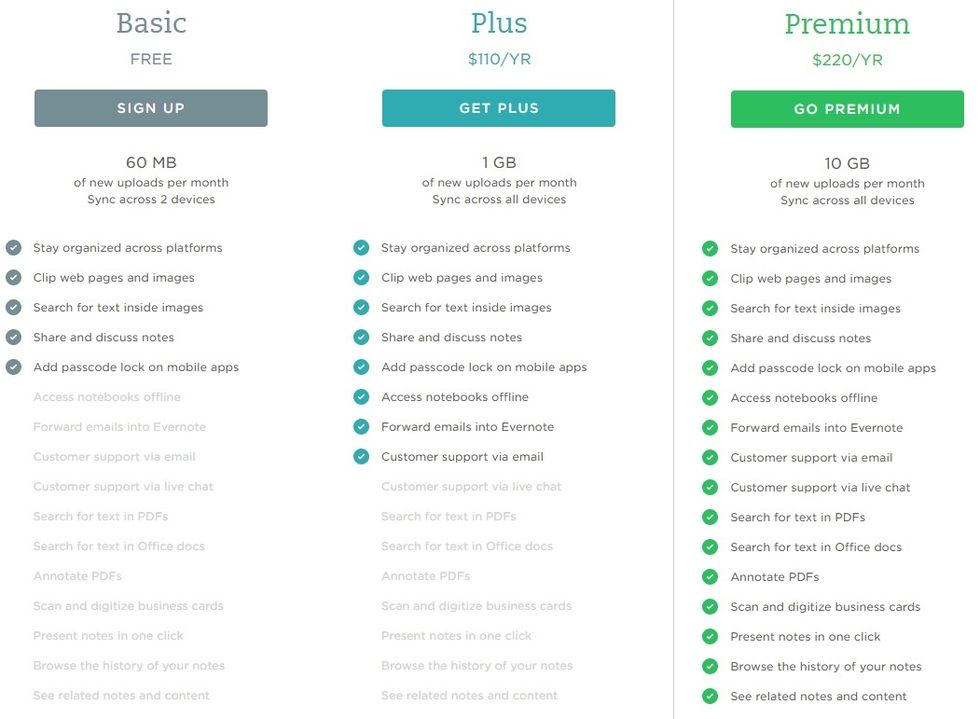 Evernote offers different kinds of plans. If you are a student with a .edu email address you can get %75 off on an Evernote Premium account.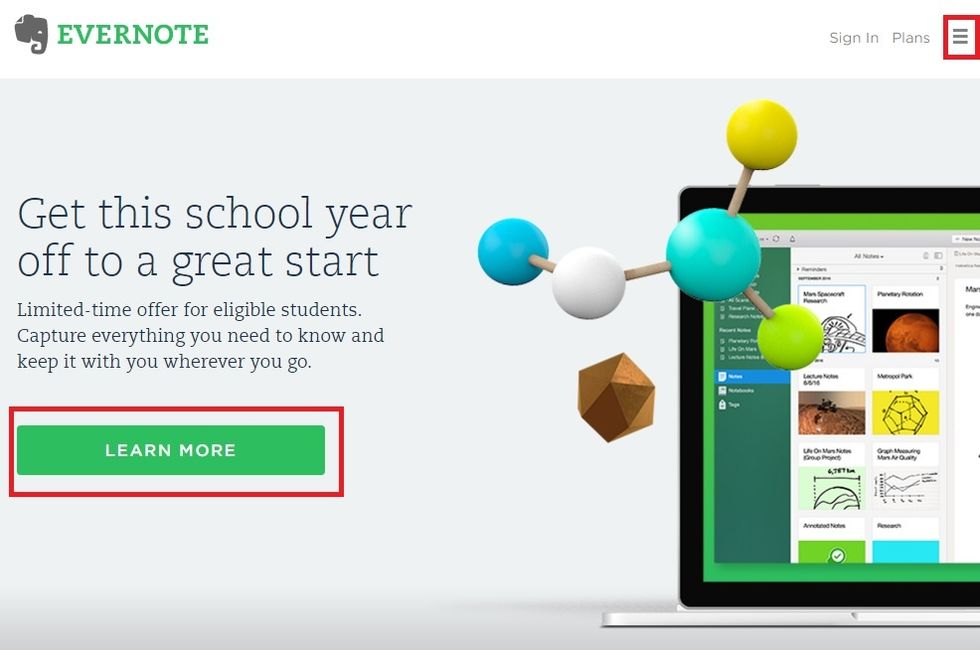 Let's create and account. First, go to Evernote.com, if you are a student with a .edu email click on learn more, if not, click on the options button on the top right (we'll follow this path.)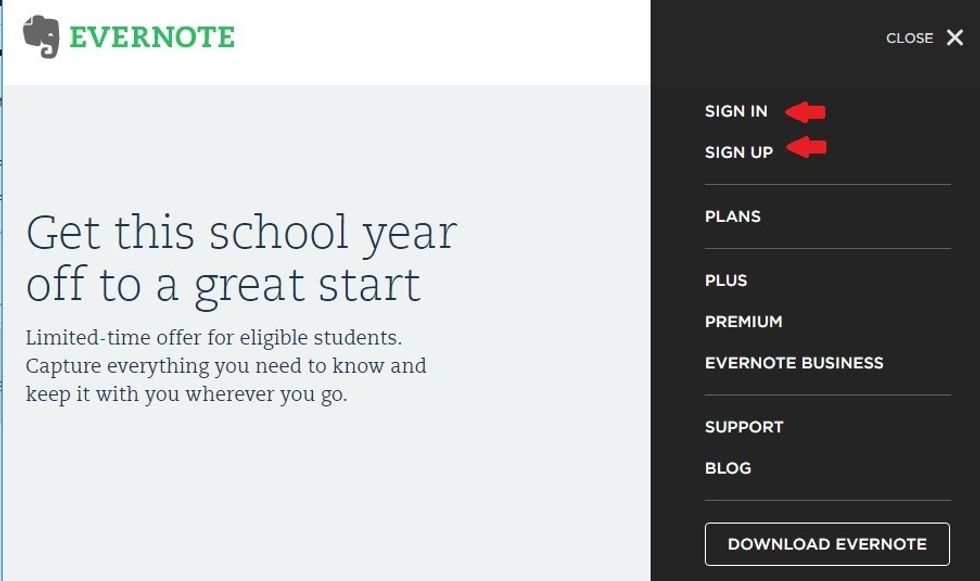 Click Sign up and create your account. You will receive a confirmation e-mail and you will be able to sign in.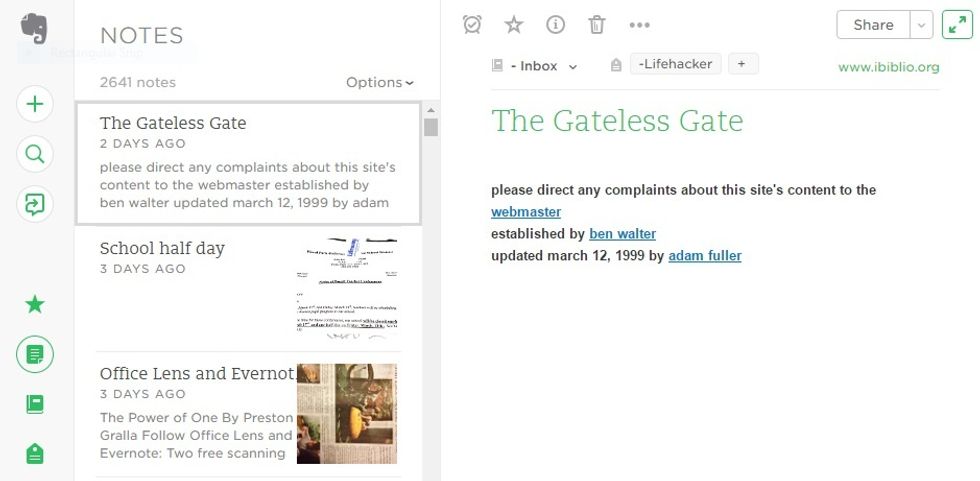 This is what your homescreen will look like in a web browser. You have a preview of your notes and reminders on the left and if you click on them, the content will appear on the right.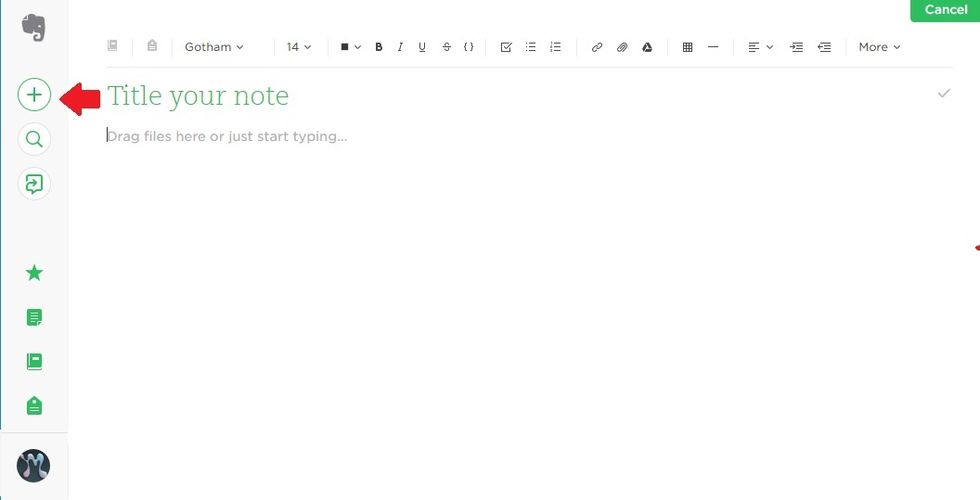 To create a note, click on the plus button. The tools to edit the text will be simillar to the ones used by any word processor.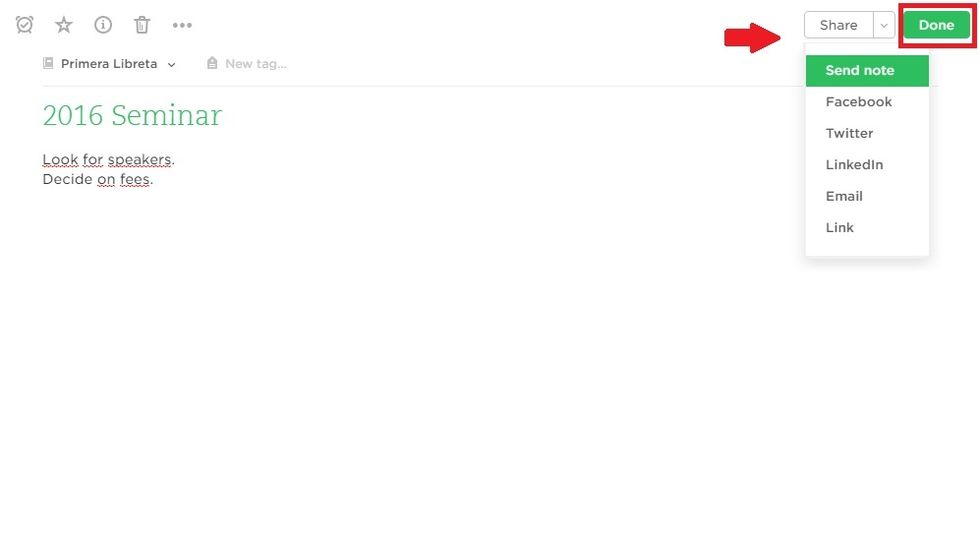 Once you have created your note, you can click "Done" or you can also share it with other users of Evernote who will be able to add more information or edit yours.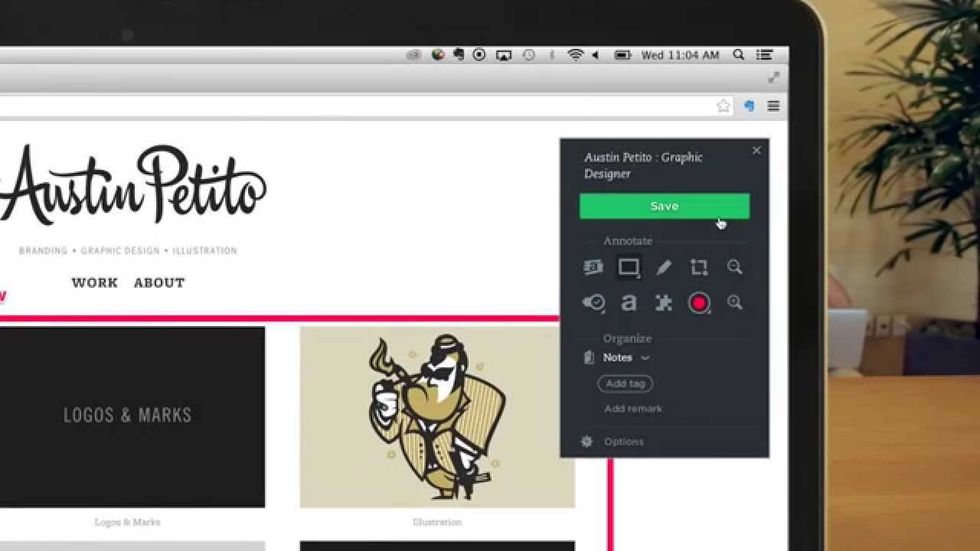 Add the Evernote save button to your browser to keep the web pages you are interested in and quickly find anything you've collected.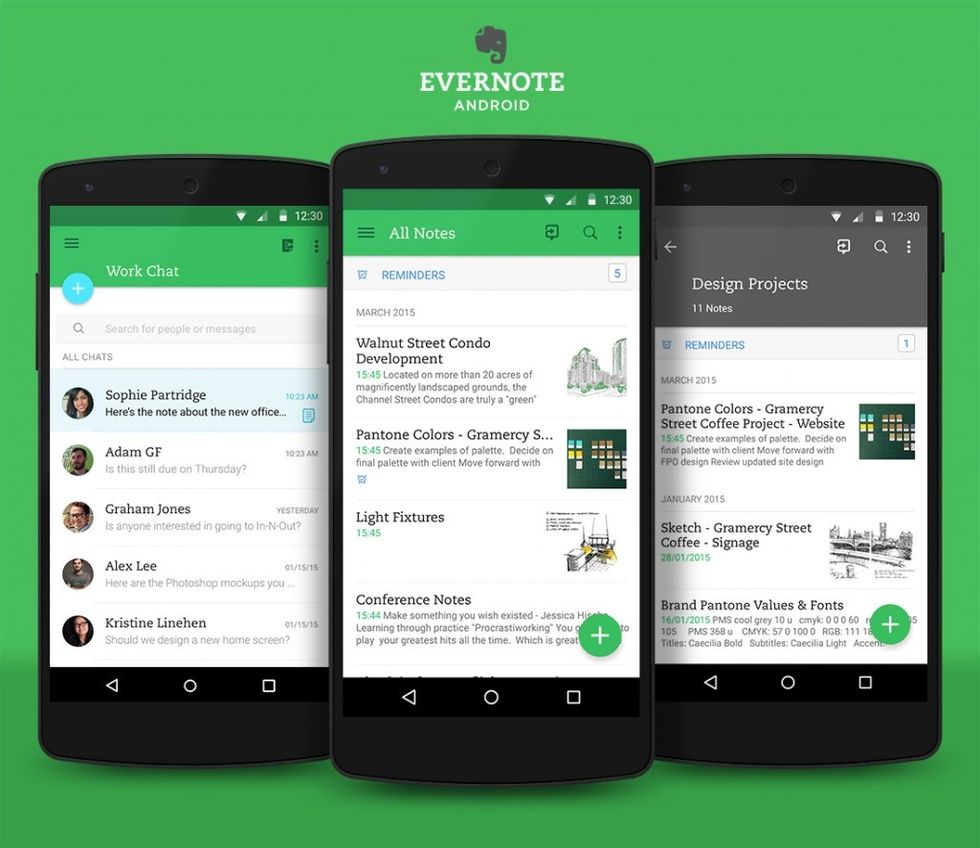 Download Evernote App to your phone and have all your notes everywhere.
When you click the plus button , in the app, you will be able to use your handwriting, audio or the camera to add a note.
The camera will automatically detect the text, document, whiteboard or business card and will eliminate the rest of the image.
The creator of this guide has not included tools