Use EasilyDo App (No Nonsense Assistance App)
7
I always like to share apps that I find useful. There are a lot of "personal assistant" apps out there. But most seem to try to hard to do everything instead of just keeping it simple and useful.
All I really want is little reminders of appointments, events, friends birthdays and a simple way to remember to get things done when I'm suppose to do them. That's why I like this app.
That's not to say this app isn't loaded with features. But it doesn't barrage you with notifications all day. It just lets you know what you want to know and makes it easier to get things done.
So read on and learn about its basic features and uses. I think you'll understand why I like their no nonsense approach to a personal assistance app.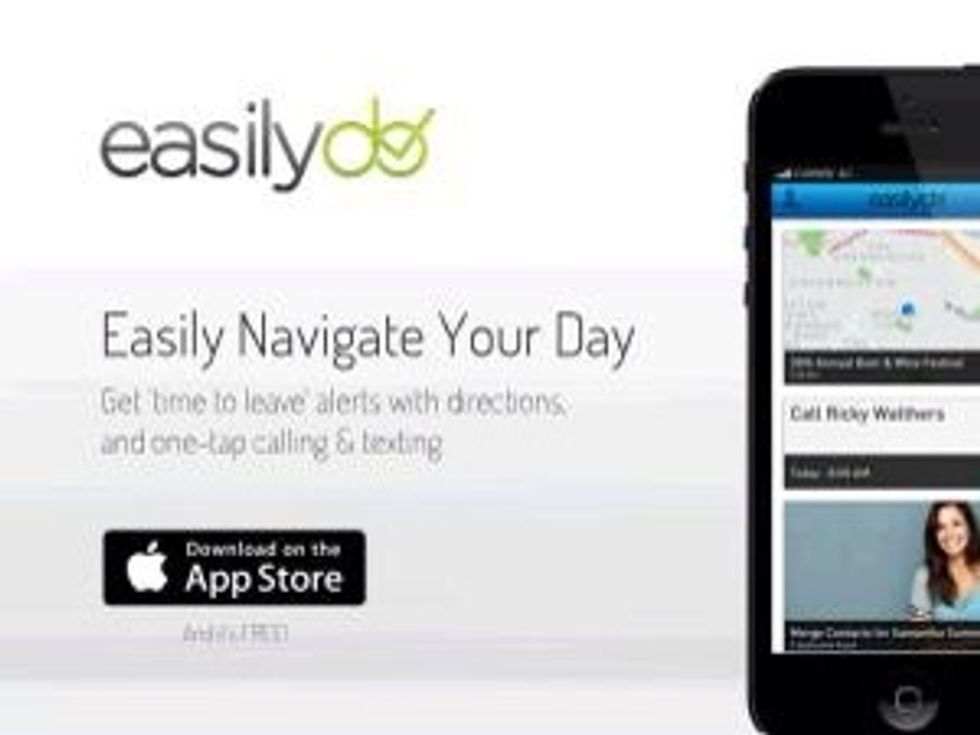 The app is called EasilyDo and its free in the App Store.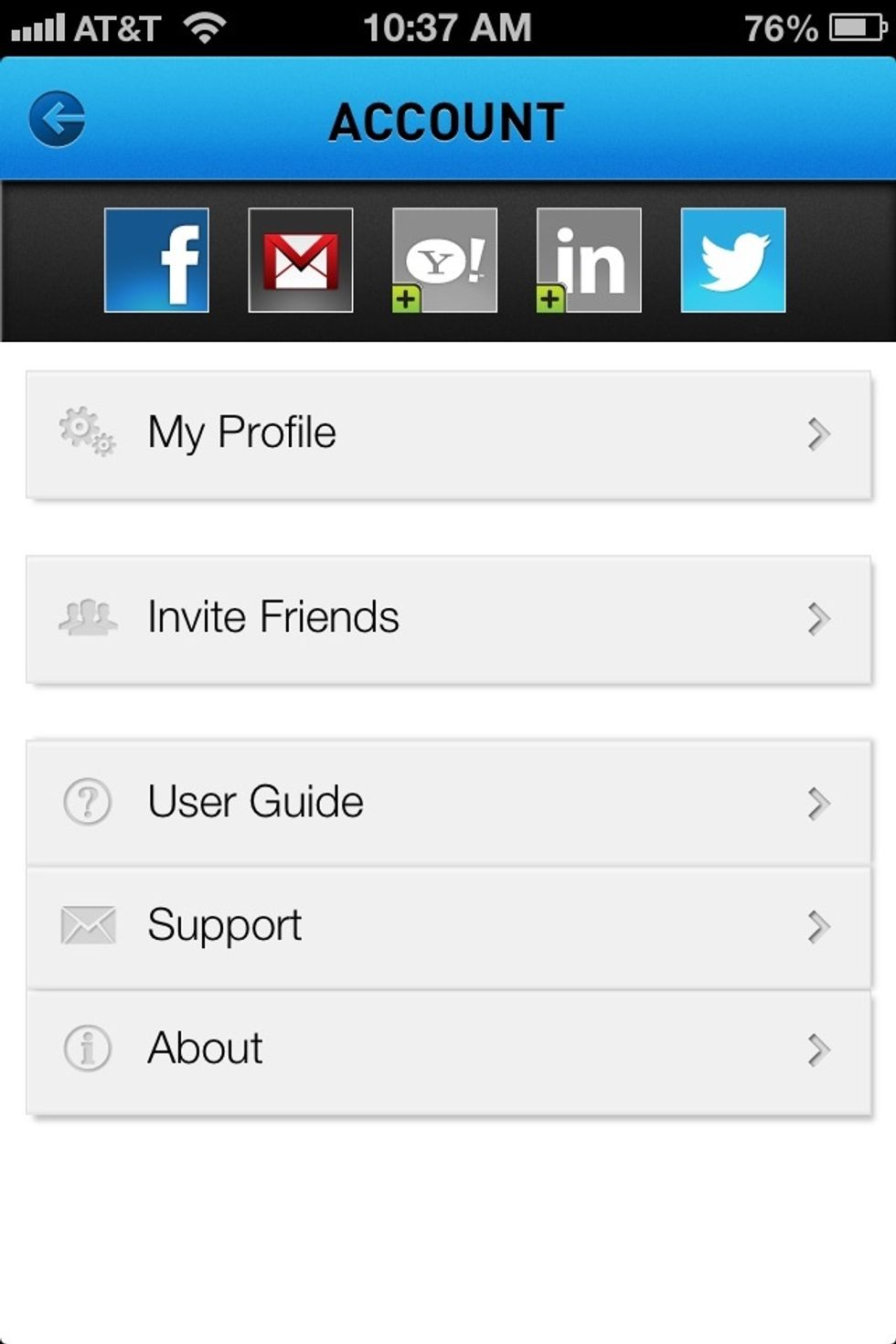 You can connect various accounts to it. This is mainly used to notify you of friends birthdays and events invites.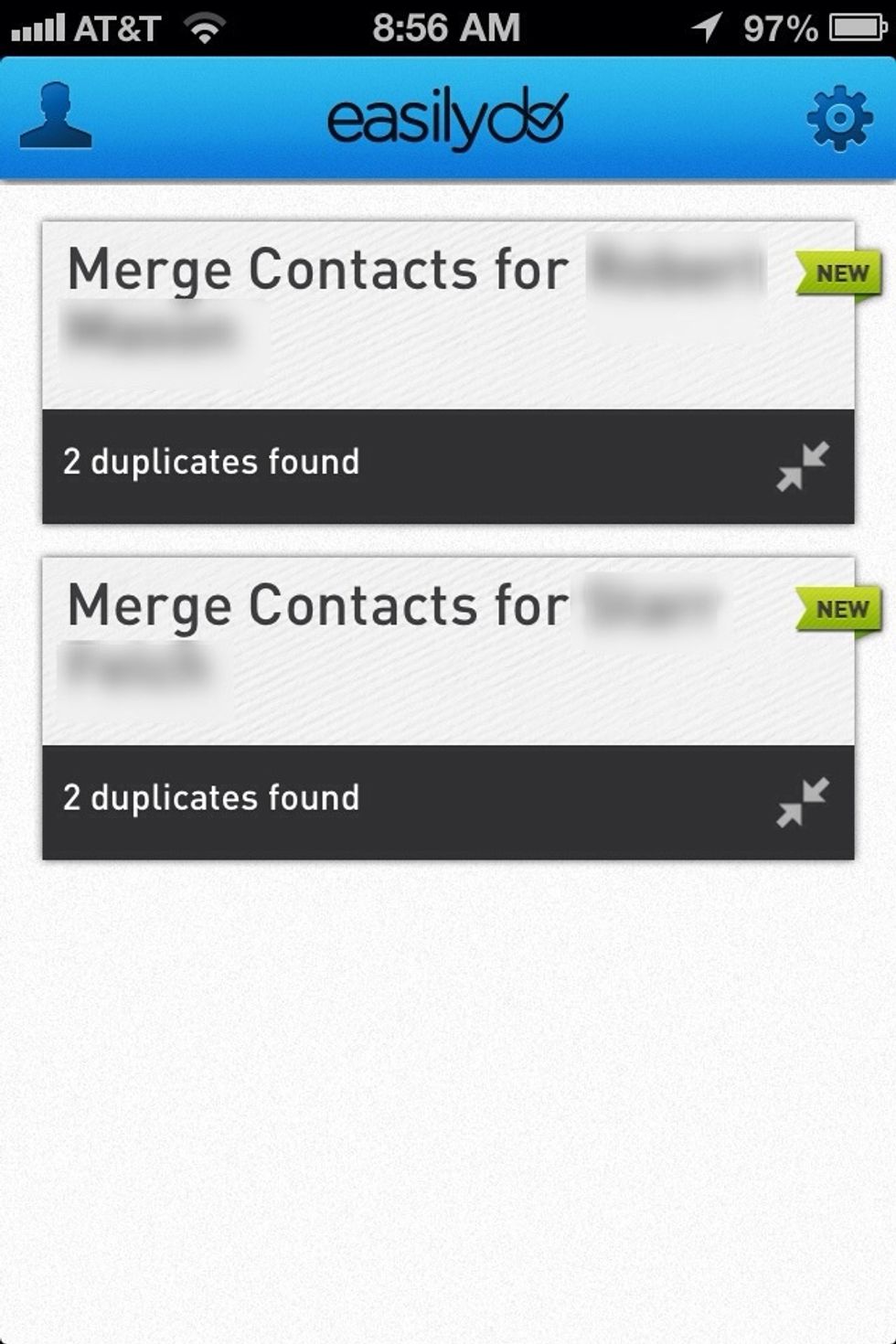 It can also connect to your contacts and let you know if you have any repeat contacts. In other words if you have two contacts named Jon Doe it'll detect them and you have the option to merge them.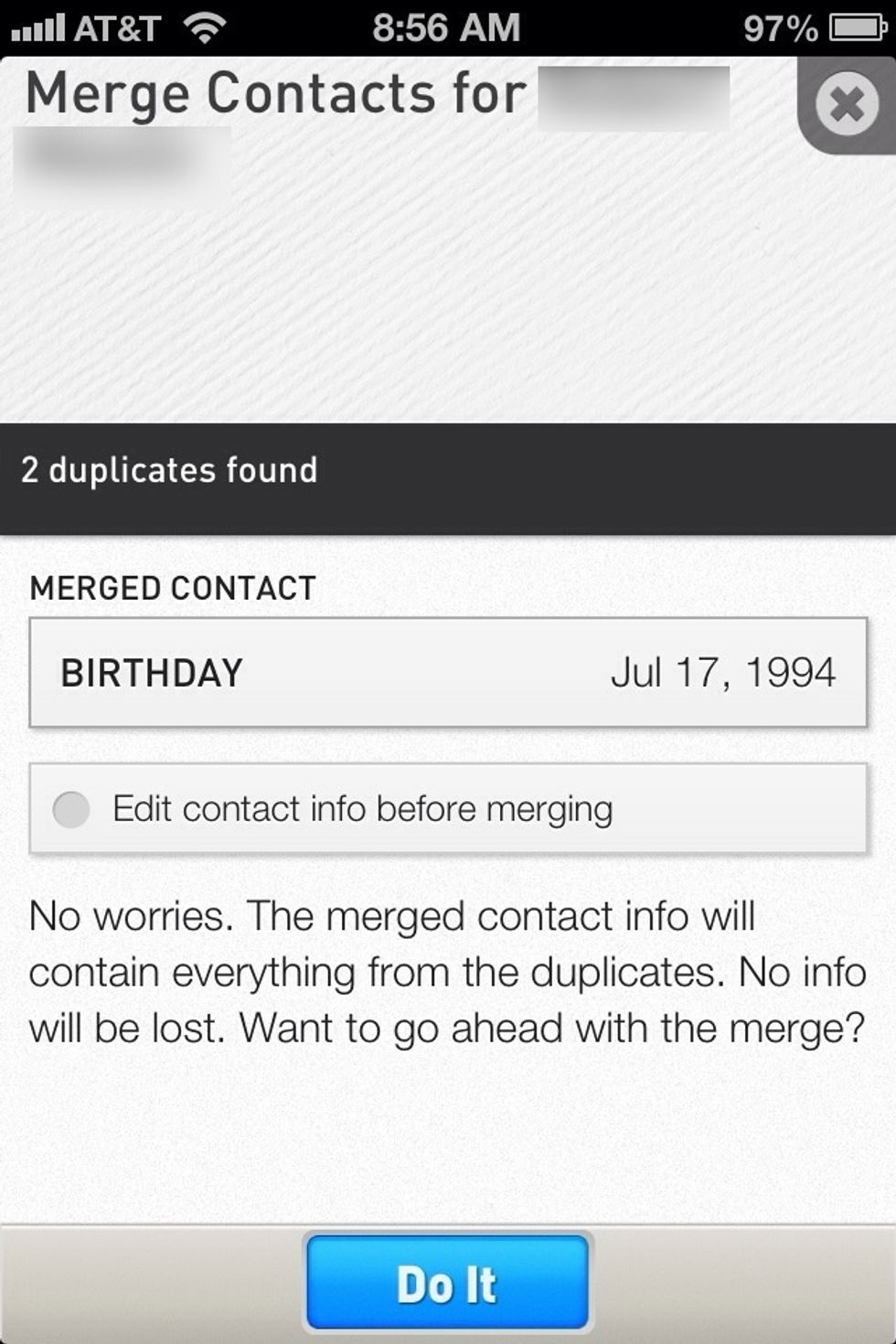 Most action such as merging duplicate contacts are done by simply tapping the "Do it" button. This do it button can save a lot of time. The app just takes care of it for you.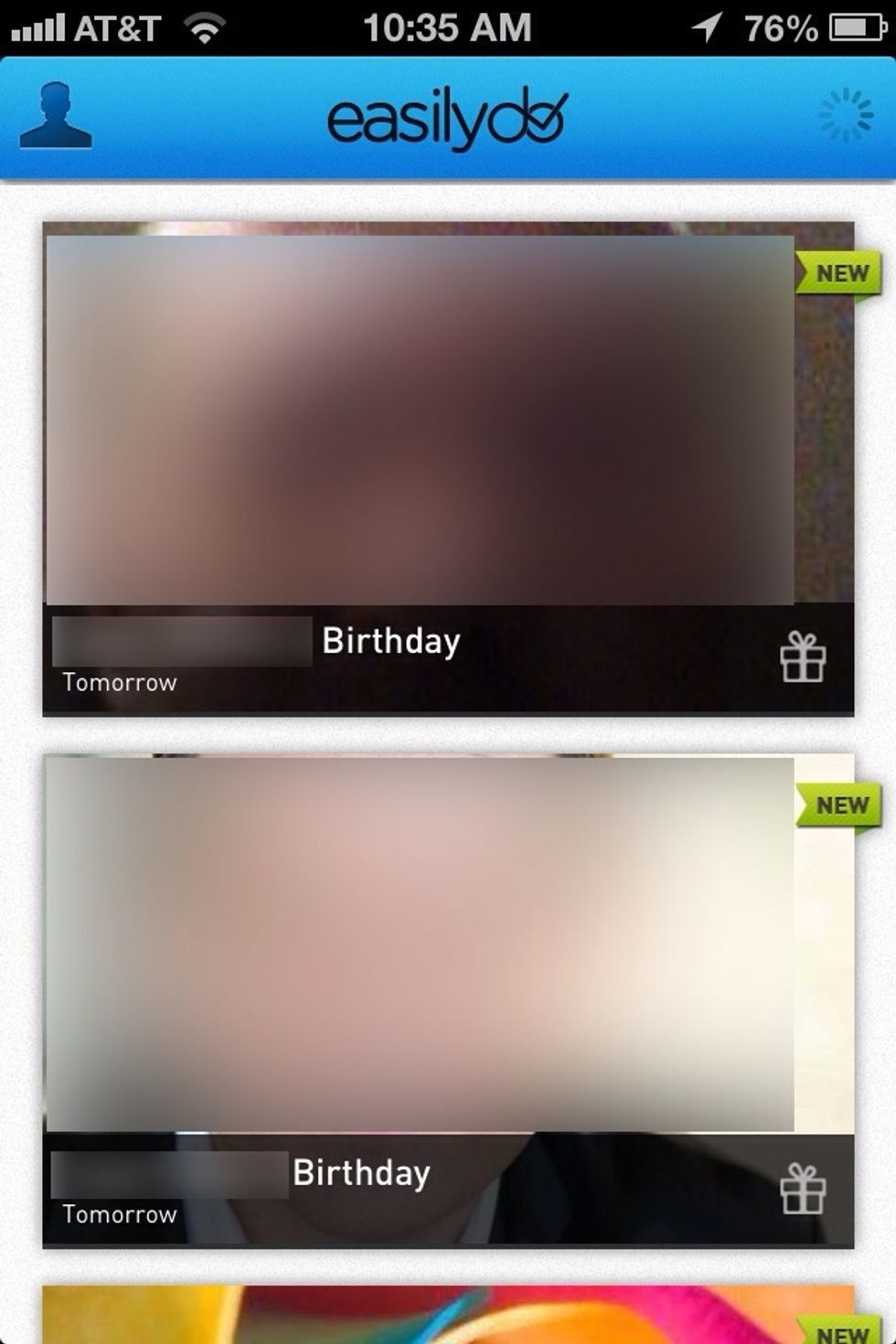 It'll let you know of your friends birthdays. These generally come from your social networks, contacts and calendar.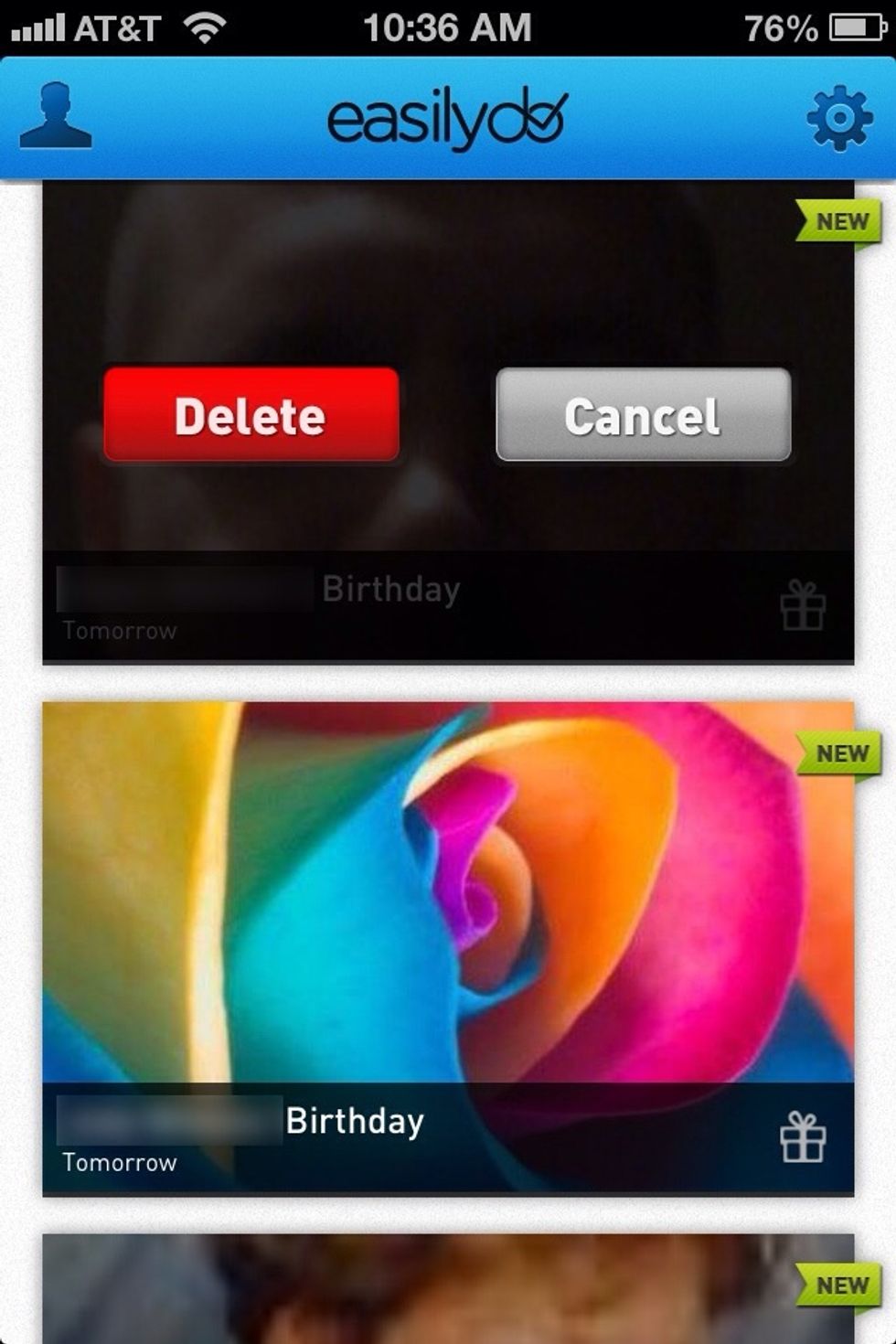 To delete a notification just right swipe it and tap delete.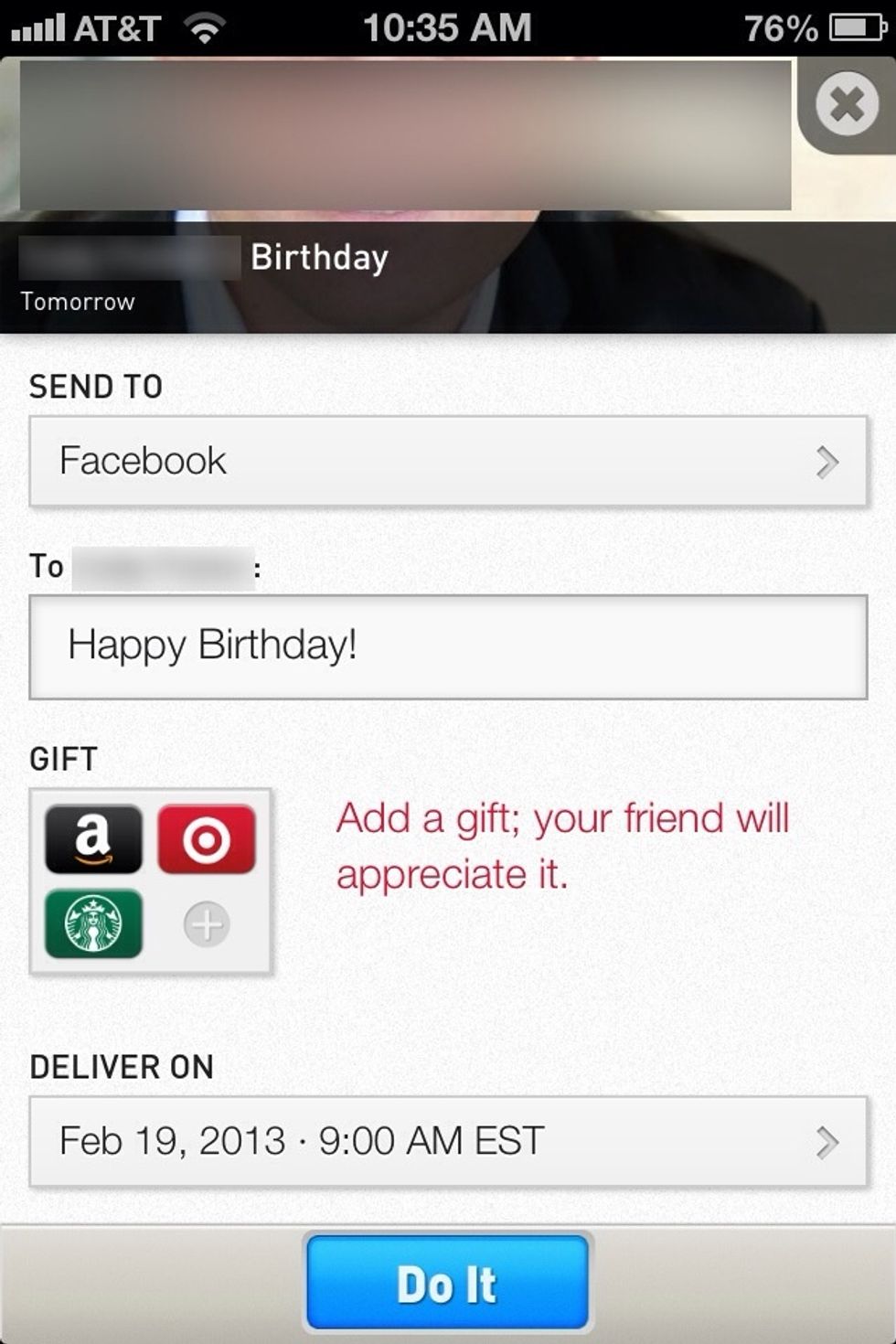 You can send them a happy birthday message right from the app by simply tapping the Do it button. You can also schedule when they'll be sent in advance. Even add a gift to the message.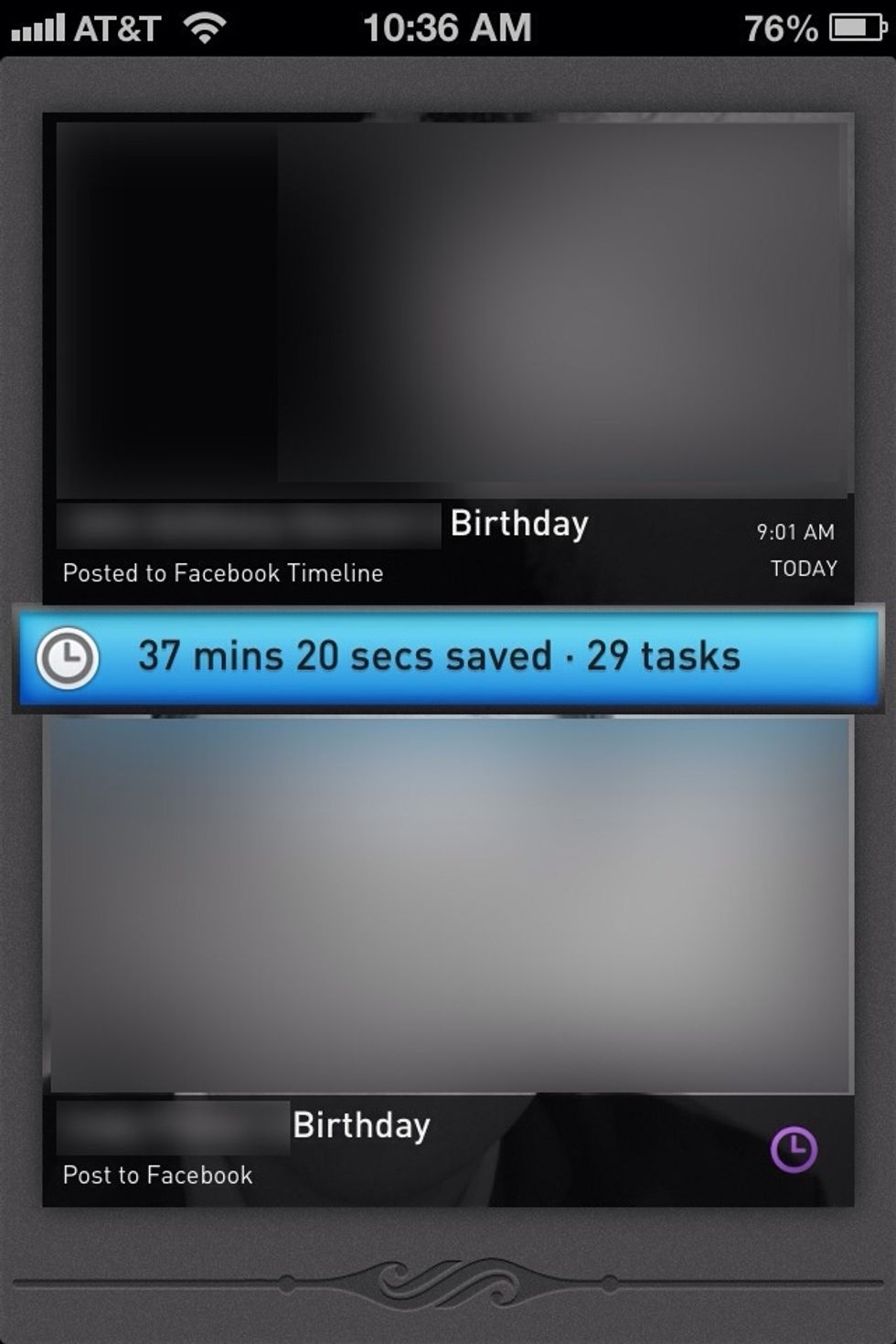 Swipe down in the app and you'll find a list of all the tasks you've done with the app and an estimated amount of time you've saved by using the app instead of doing them manually.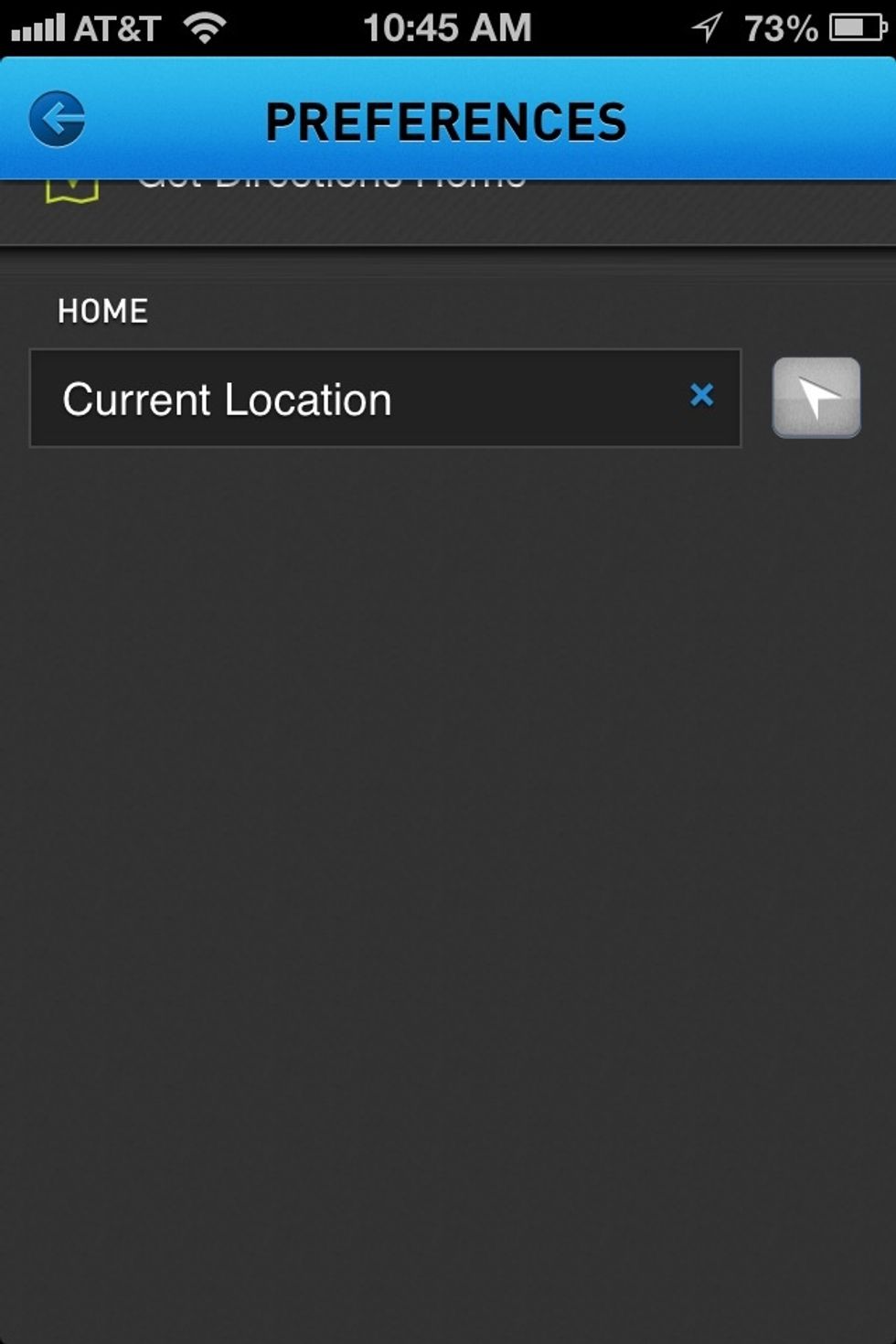 Turn your locations on in the app and many more features will be available to you. From here on out I'll just give you a little tour of some of its many features.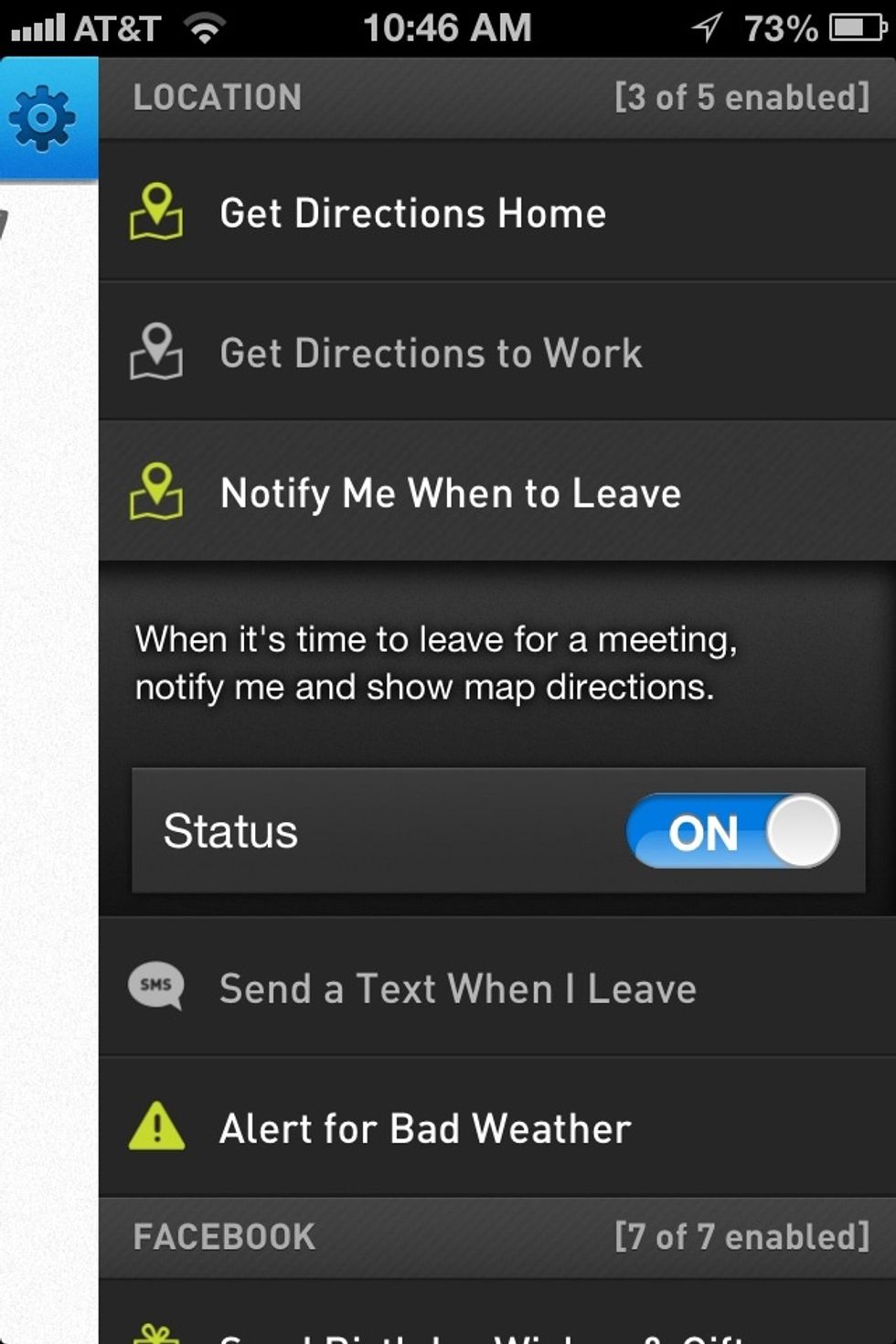 Got a meeting in your calendar? Add the address to it and you'll be reminded when it's time to leave and give you a map to it. Also get reminders when you leave your location to do things.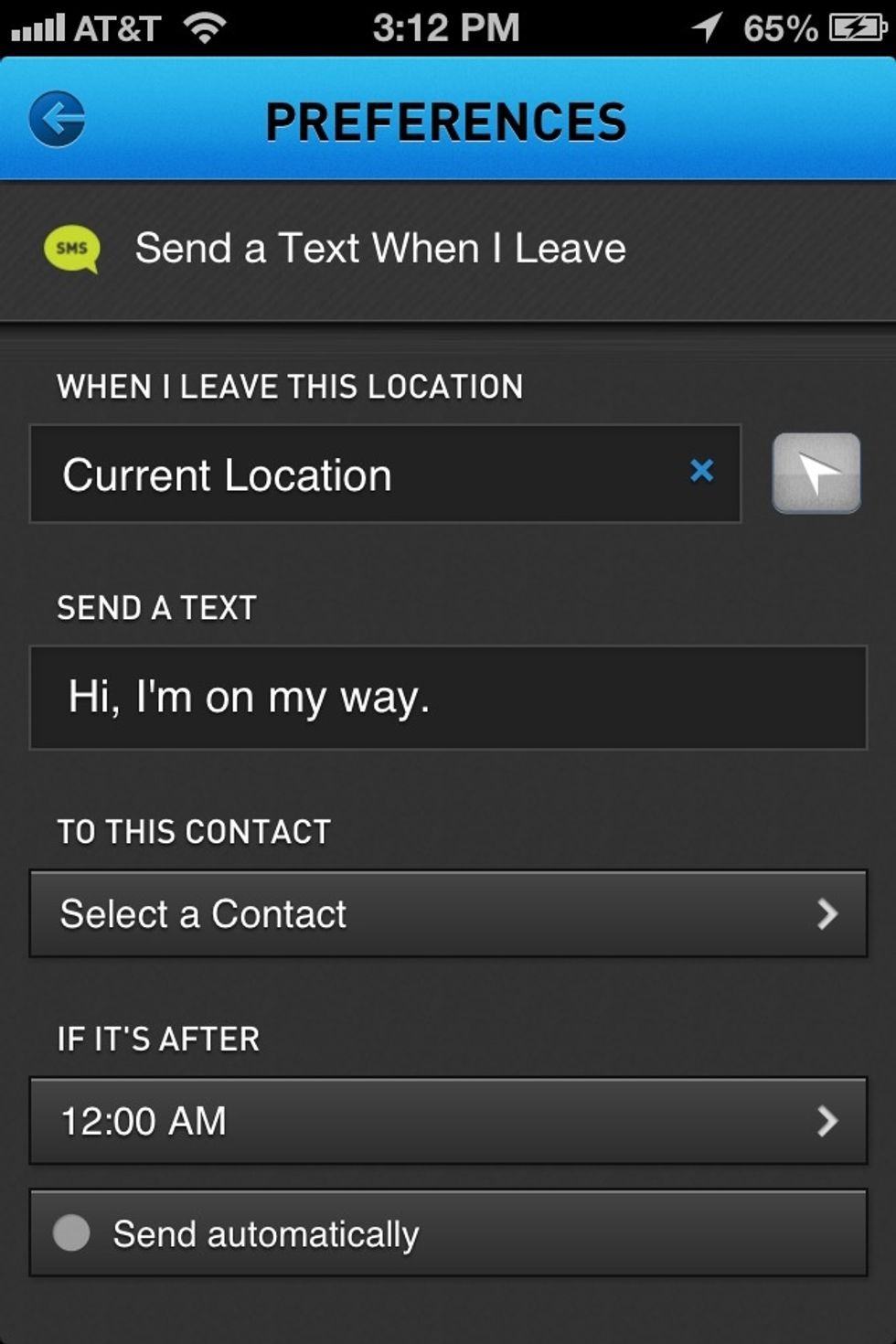 When you leave to meet someone. The app can automatically send the person you're meeting a text message as soon as you leave your current location. It'll let them know you're on the way for you.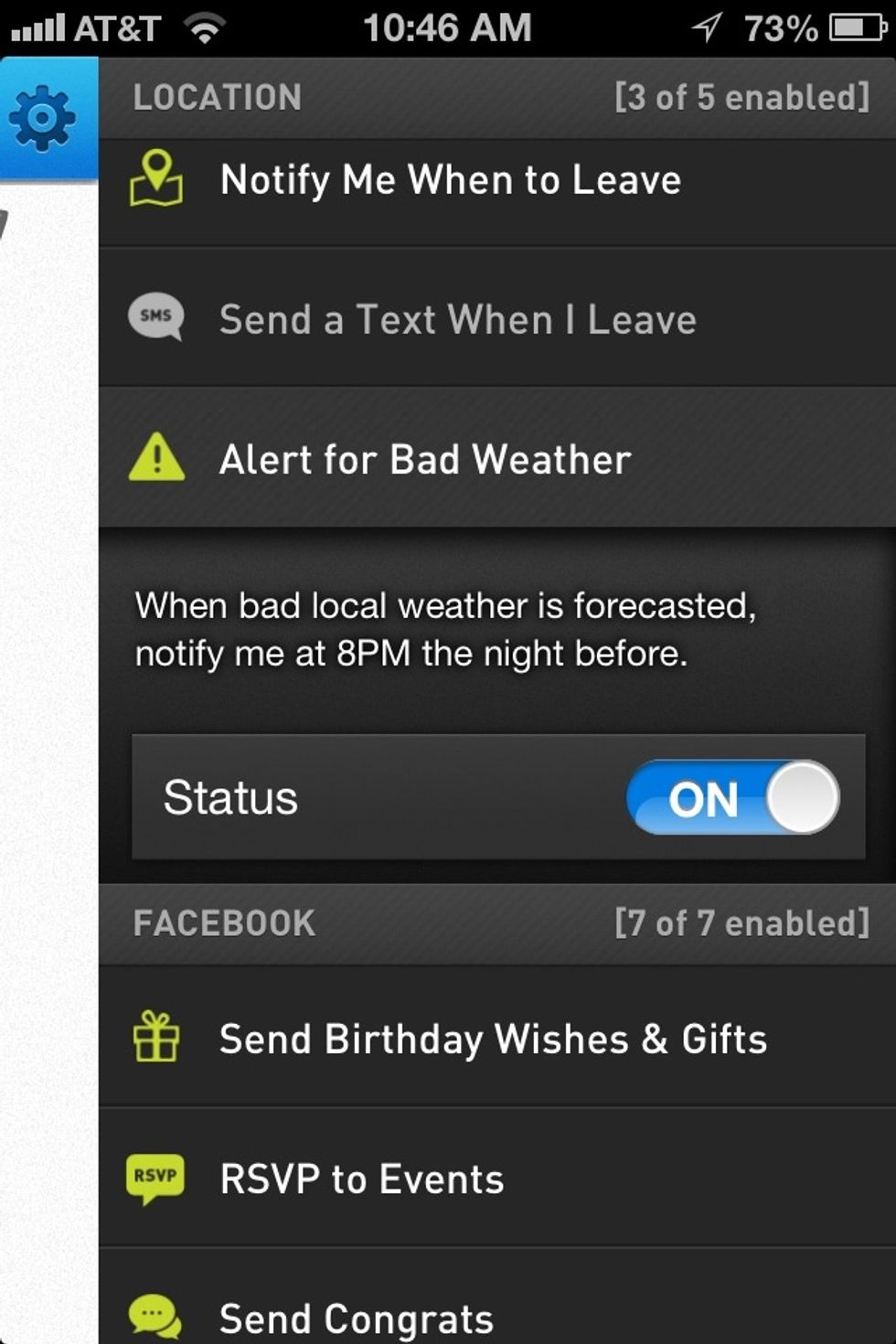 Be notified of bad weather predictions the night before so you can better plan for it the next morning.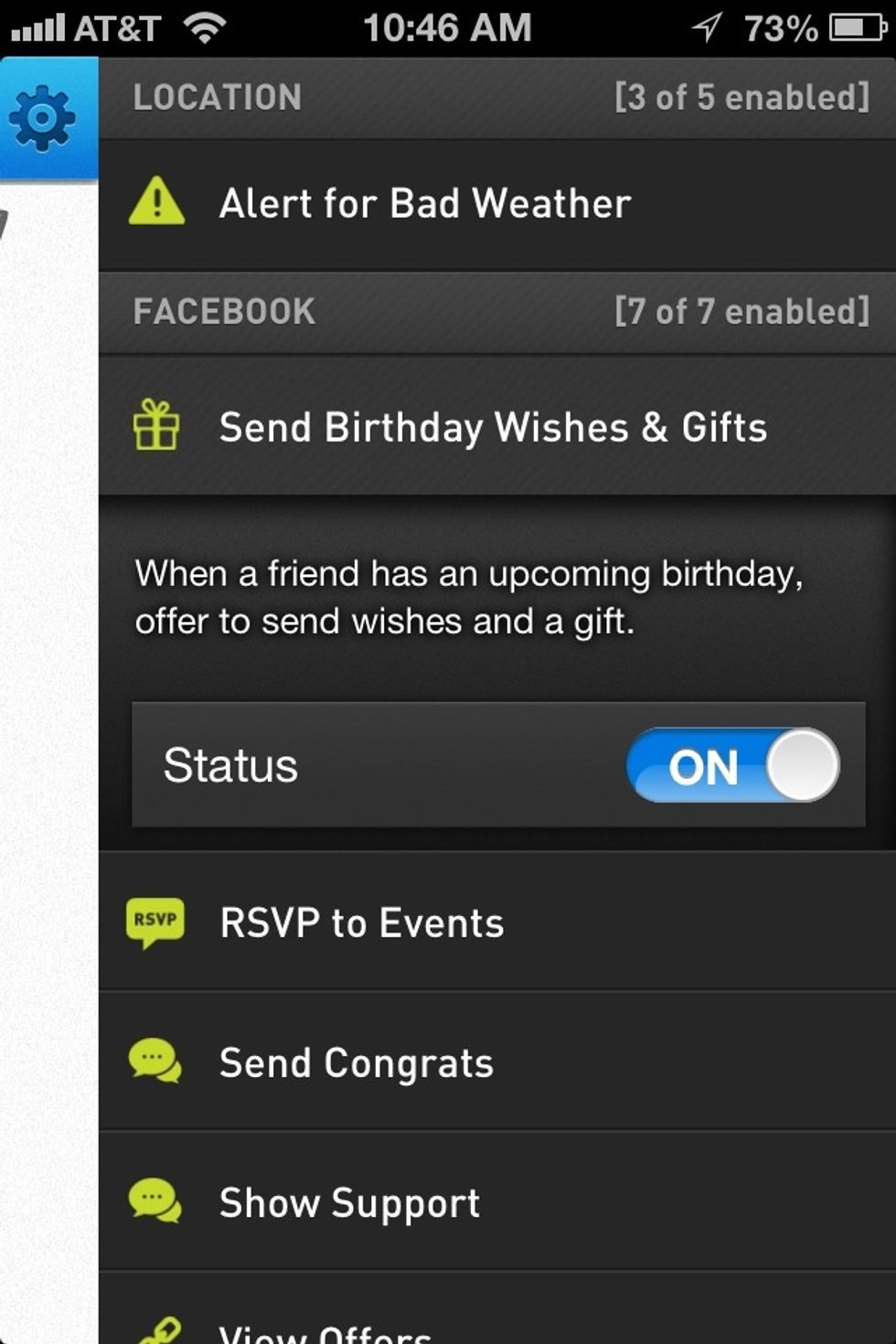 Be notified when your friends birthday is coming up. You can type your message to them in advance and the app will send it to them at the date/time you set it to send.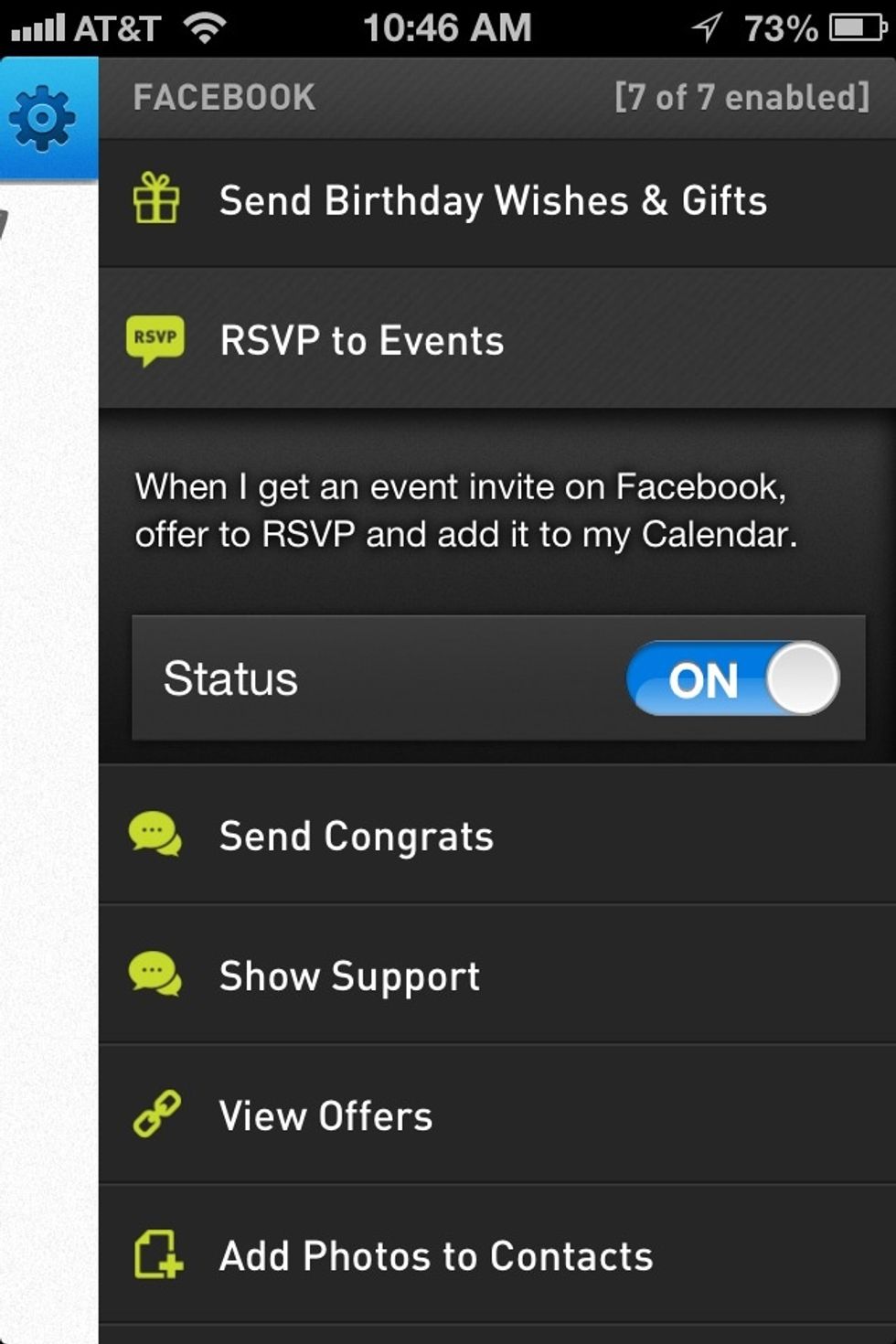 Be presented with the option to add your events notifications to your calendar. When you receive one you plan to attend just tap the Do it button and its in your calendar instantly with time & link.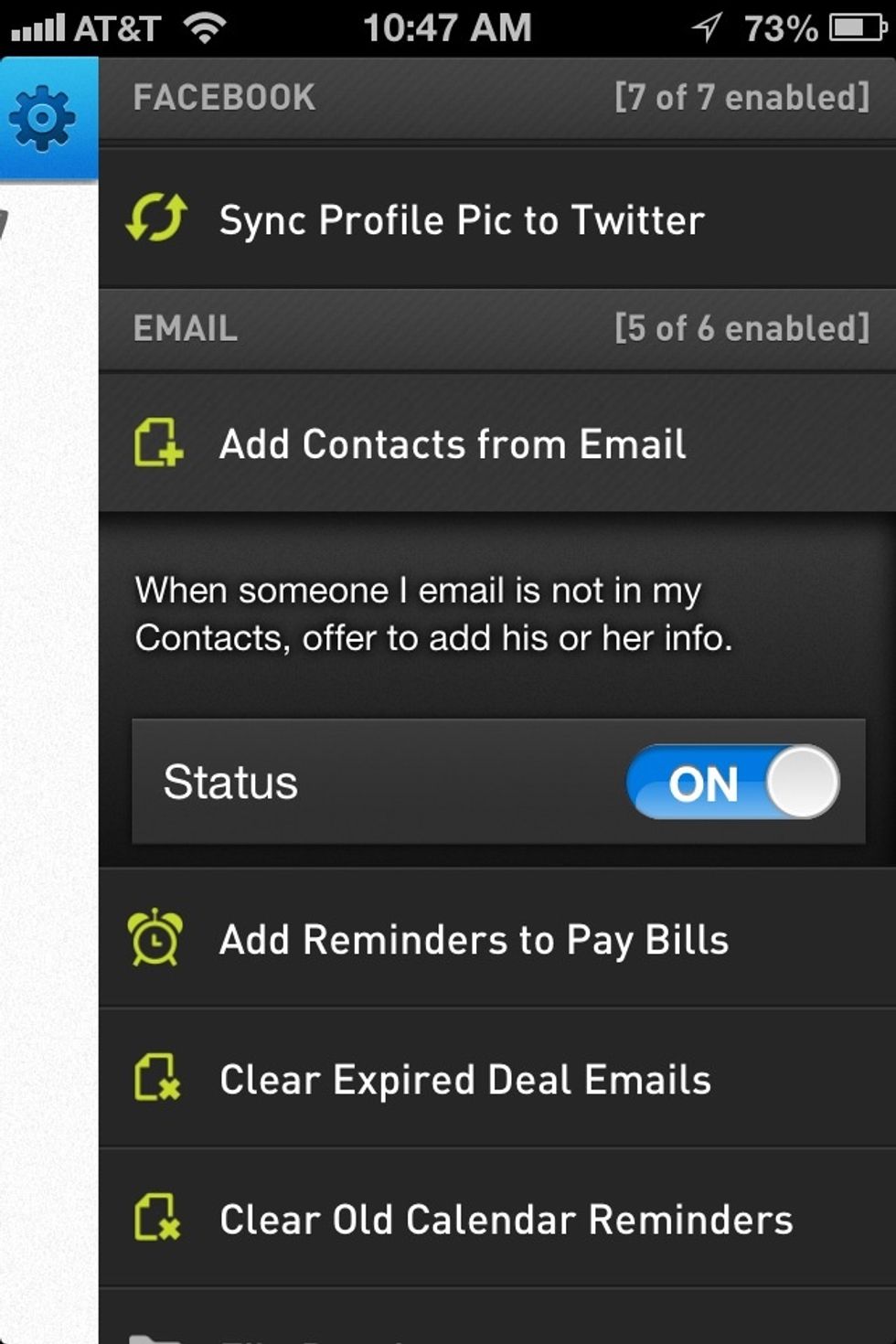 If someone emails you and you want to save their contact. Just tap the Do it button.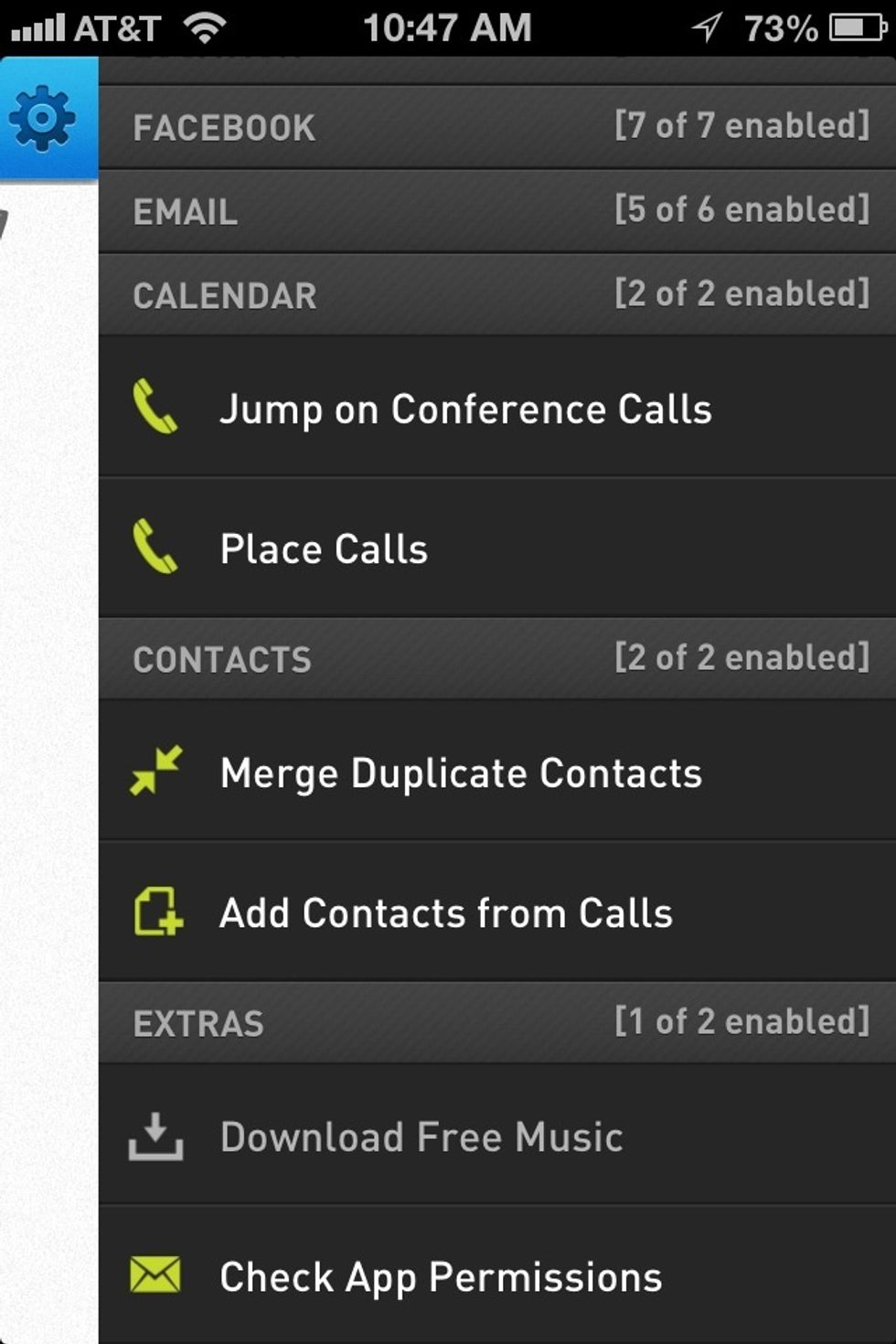 Be reminded of scheduled calls and just tap "Do it".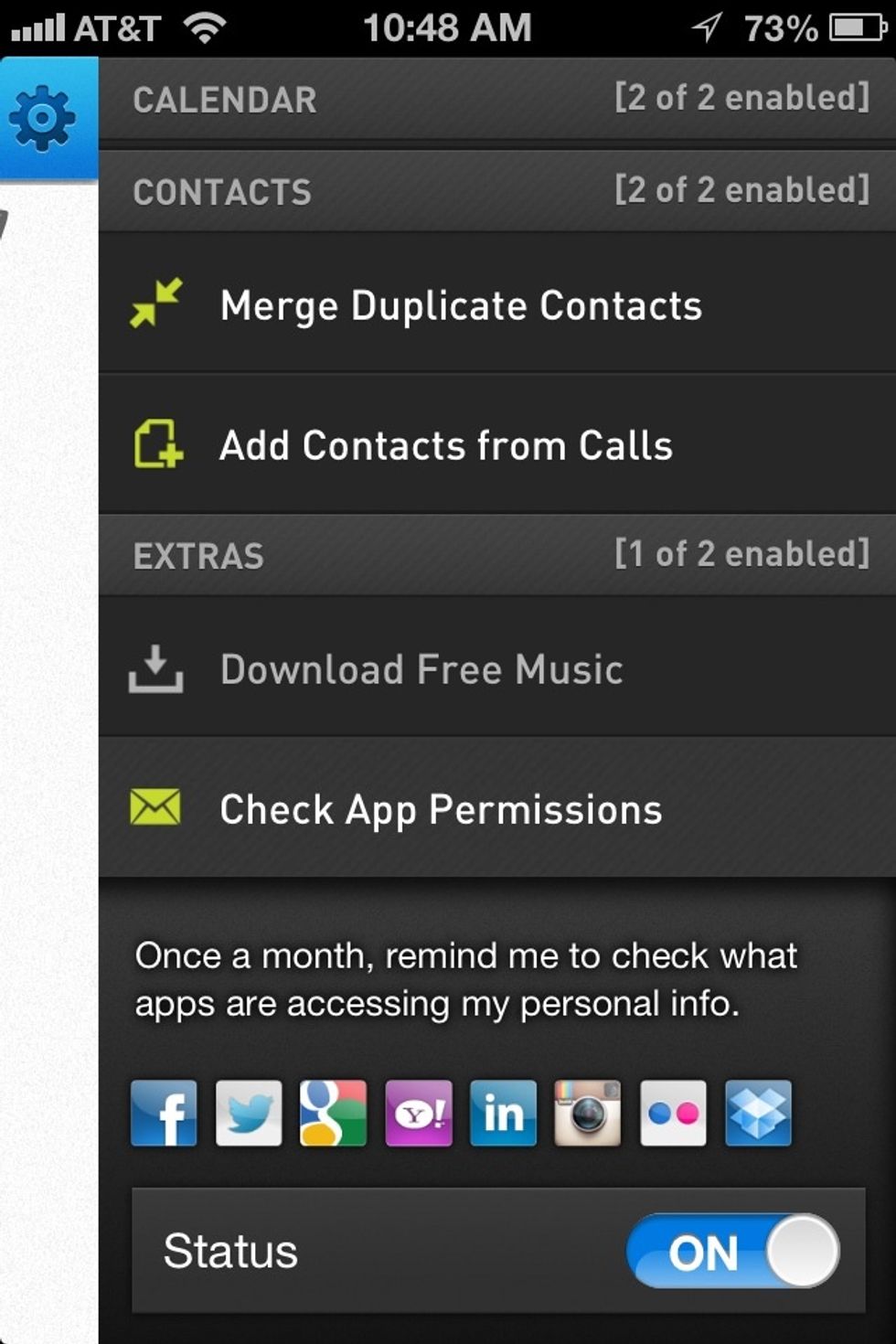 Monthly checks on your linked accounts to make sure they're up to date and working properly.
Although it has many functions. It's use is simply to be notified of the things you want or need to know about. Then just tap one single "Do it" button to get the job done.
I'm finding it simple, to the point and useful. I hope this guide is found by others that'll find it useful too.
The creator of this guide has not included tools
Ron Jaxon
I'm a semi professional magician. Graphic designer. I've been deaf almost 20 years but i can hear now thanks to the cochlear implant I got almost 2 years ago.