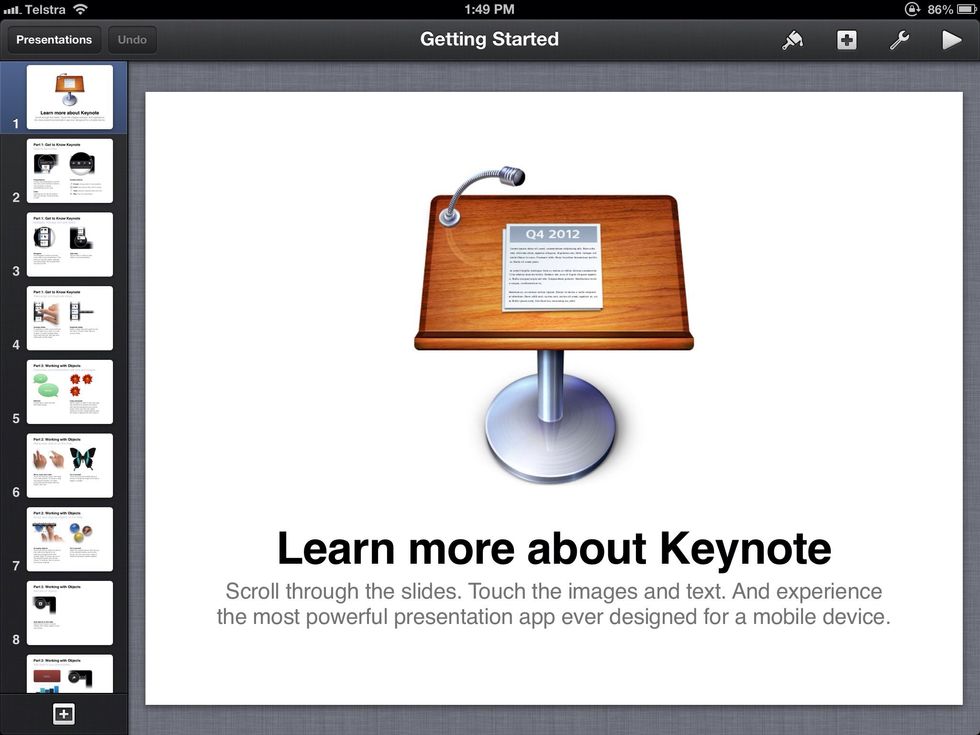 Tap the spanner icon in the top right of your screen to open "Tools".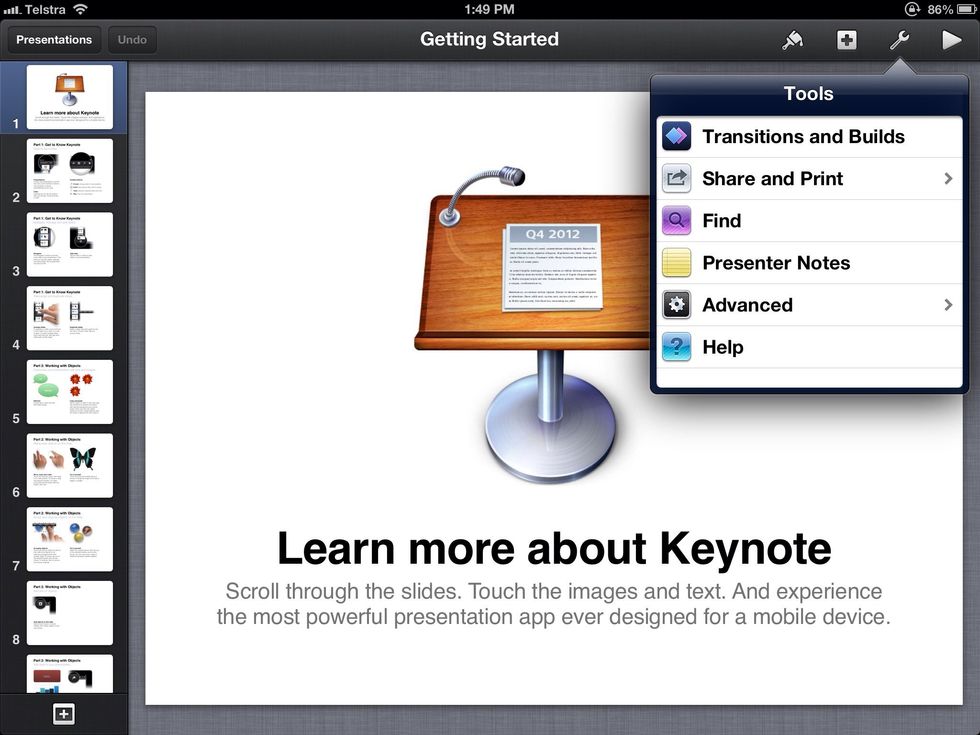 Tap Share and Print.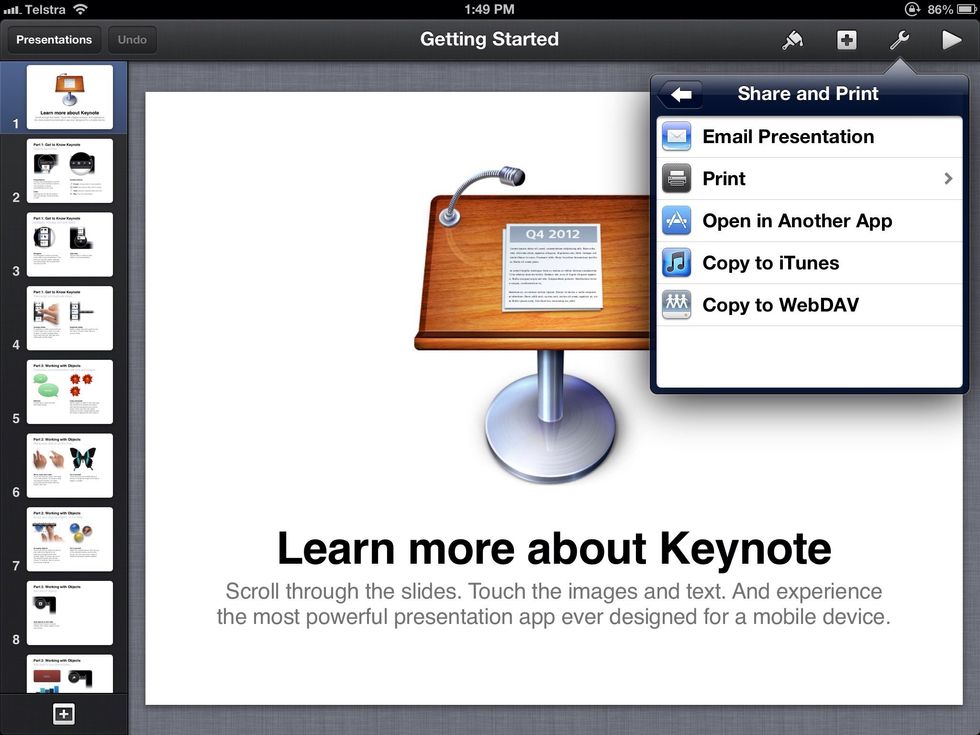 Tap Open in another document.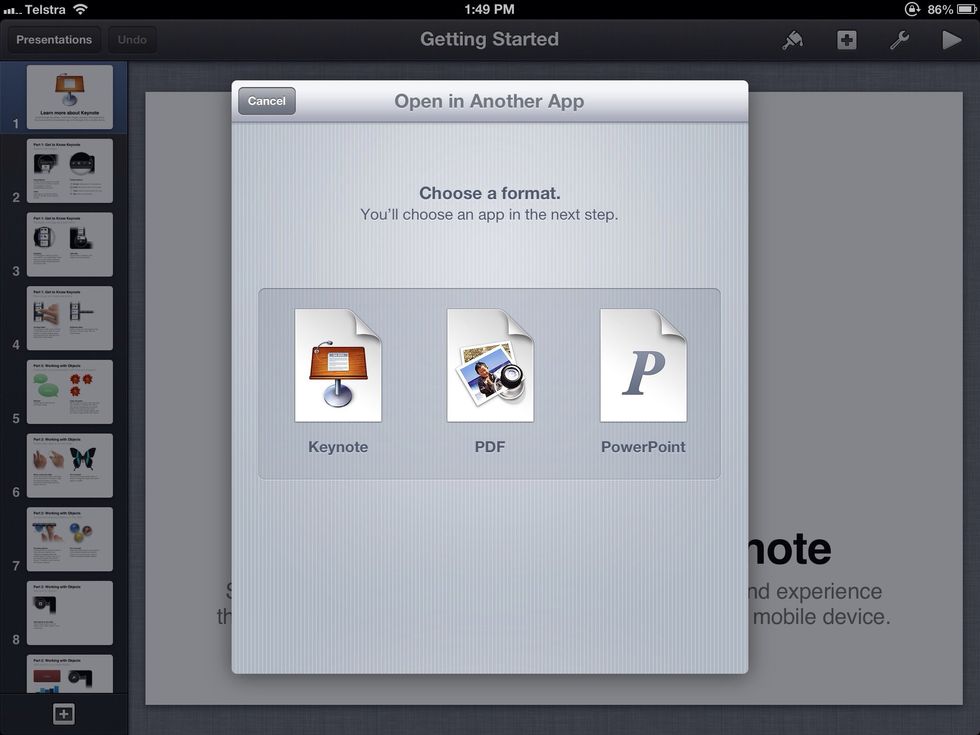 Choose a file type to convert your document to.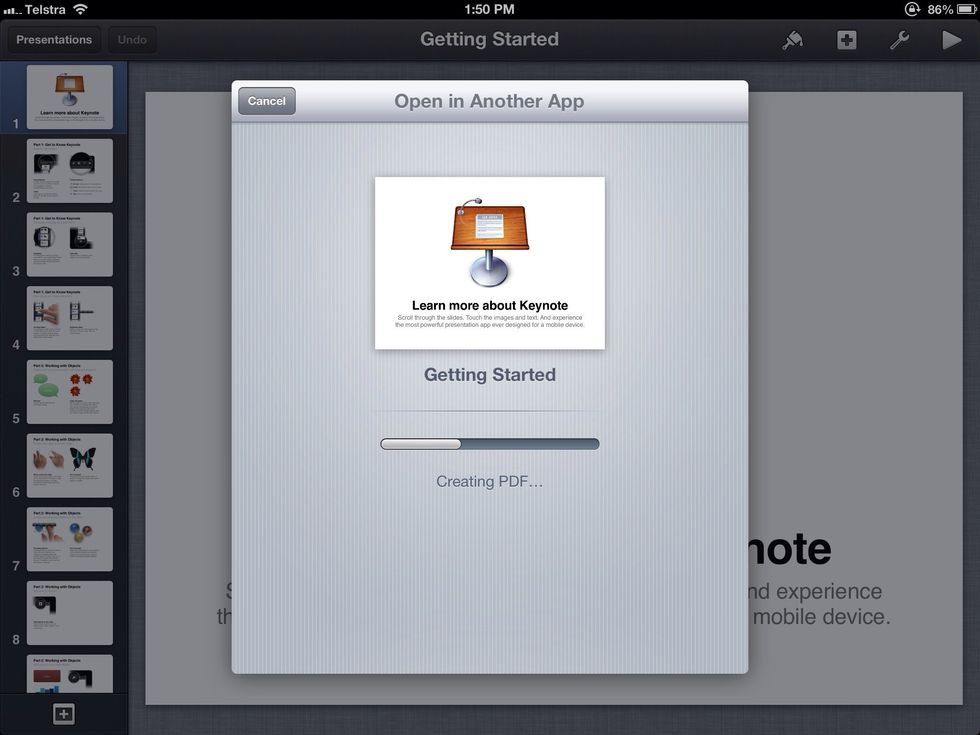 The document is converted to your chosen format.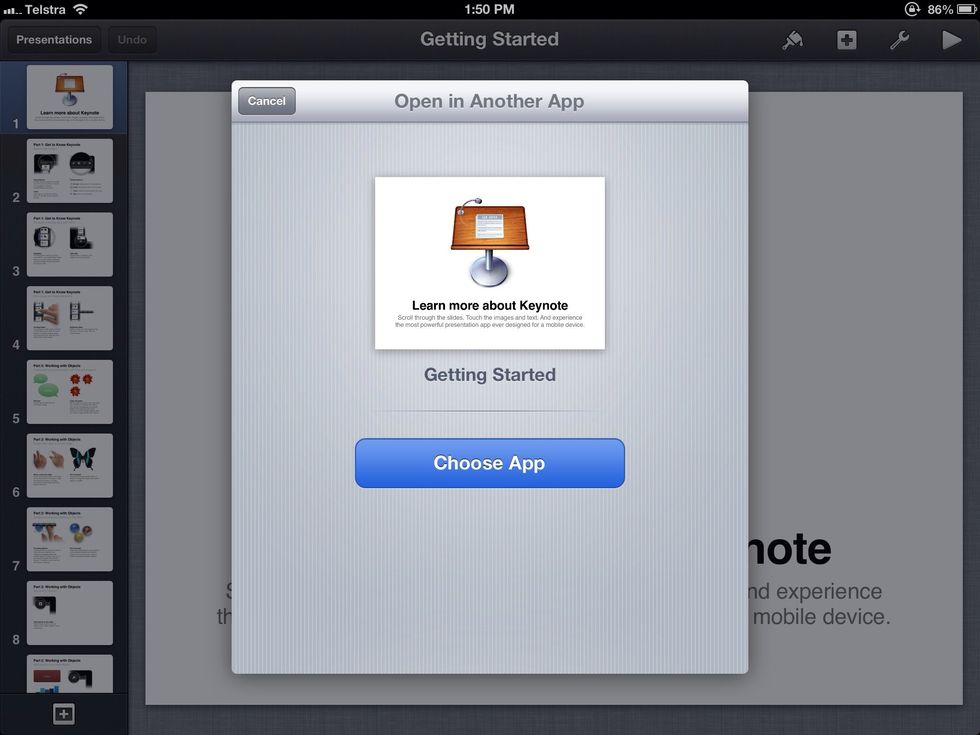 Tap Choose App.
Tap Dropbox.
Type a name and choose a location within your Dropbox. This document is going to a folder called iPad for educators unless I tap to change.
You can see your document uploading to your Dropbox to be accessible everywhere.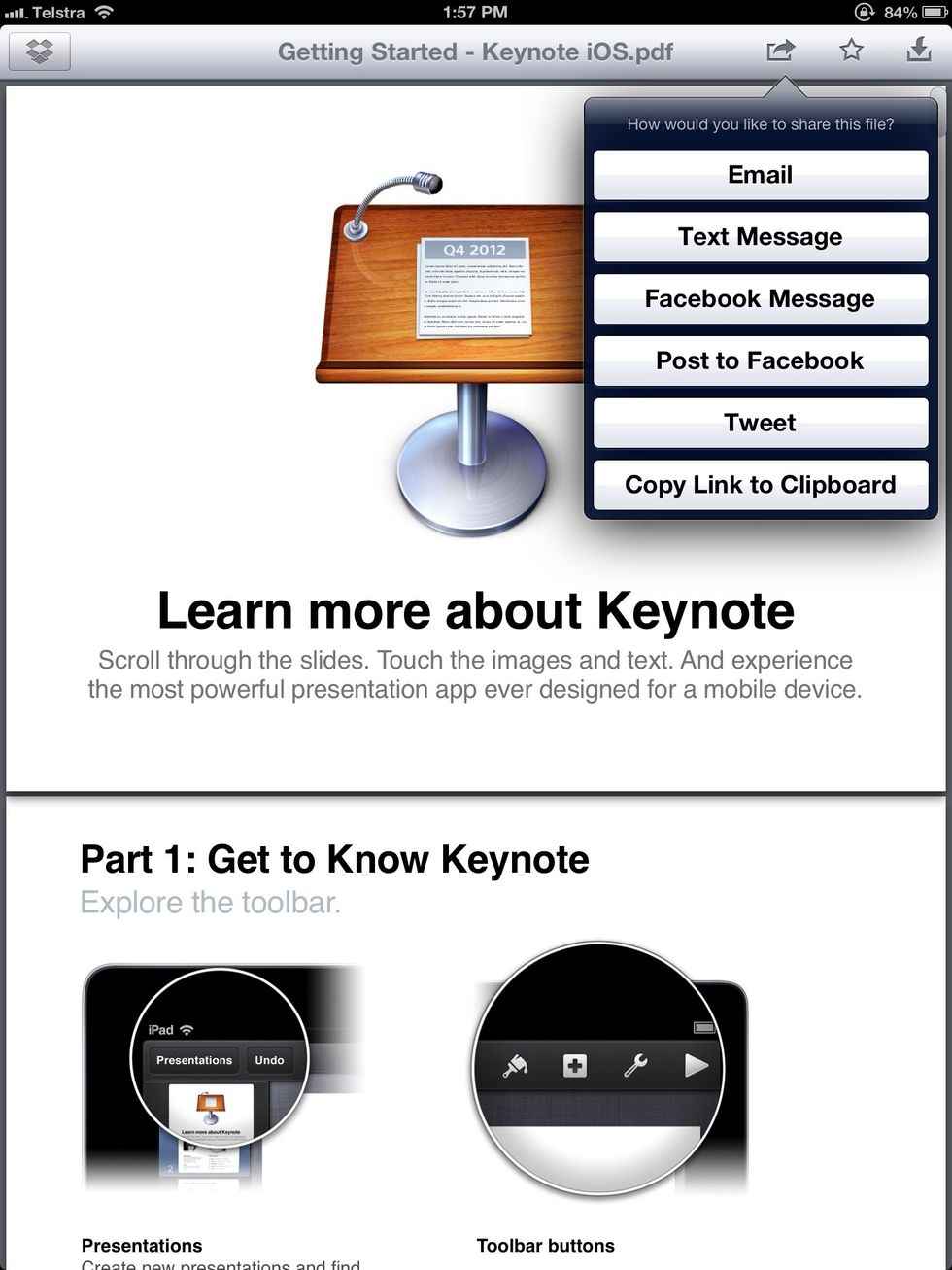 Tap the Share icon for a range of options to share your file.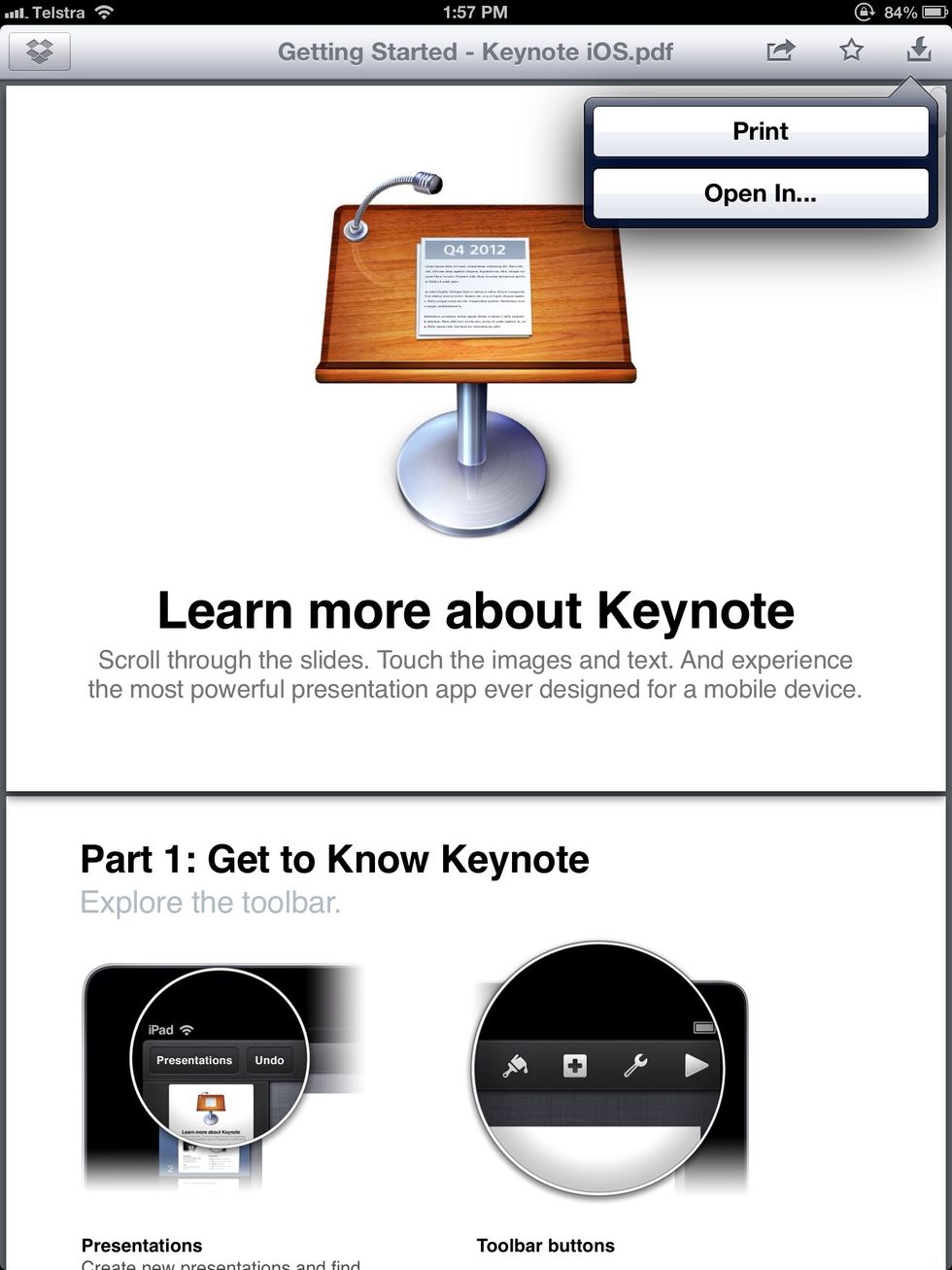 Tap the Open In icon to send to other apps or print.
And that's how to integrate Dropbox and iWork for iOS.
iPad
Dropbox App
iWork App - Pages or Numbers or Keynote