Open app and sign in. Then press "start mixing" in the top right corner.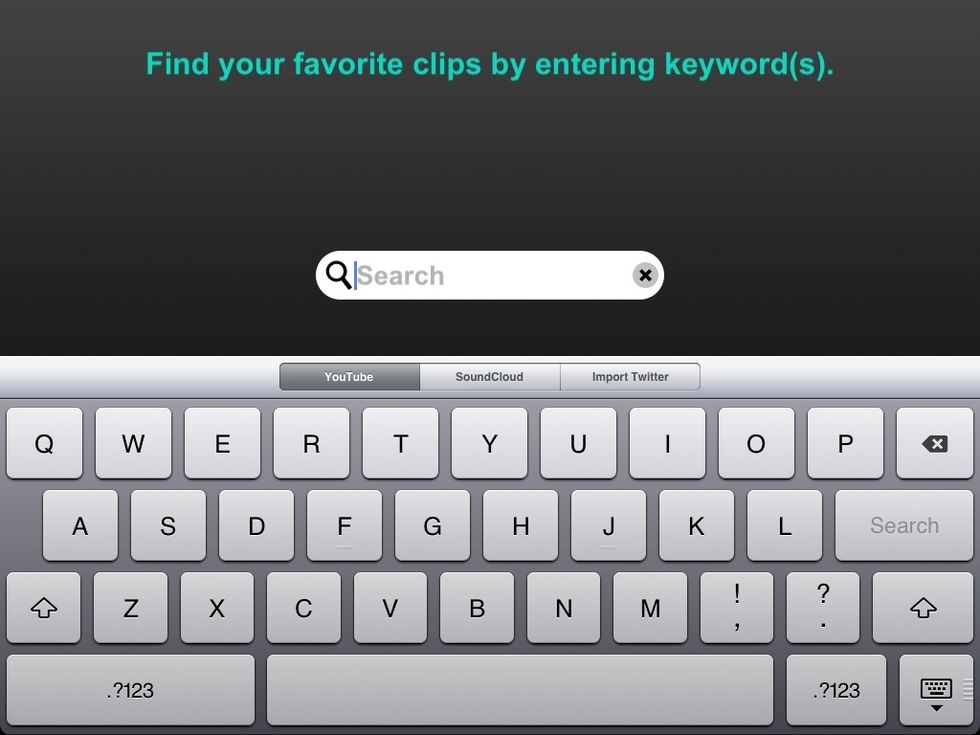 The app will take you to the search option to start your new mix.
Type in your keyword. Some search options will appear, tap an option if you want to use it.
The results will appear in a timeline, swipe right to left to see more options.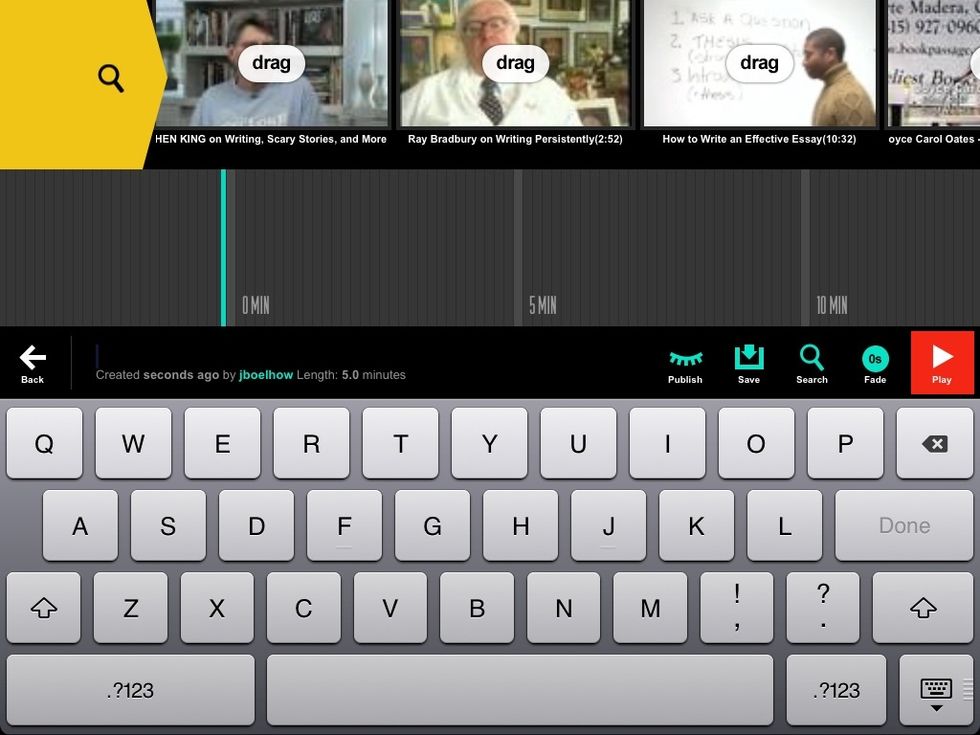 Drag the video you want into the editing window.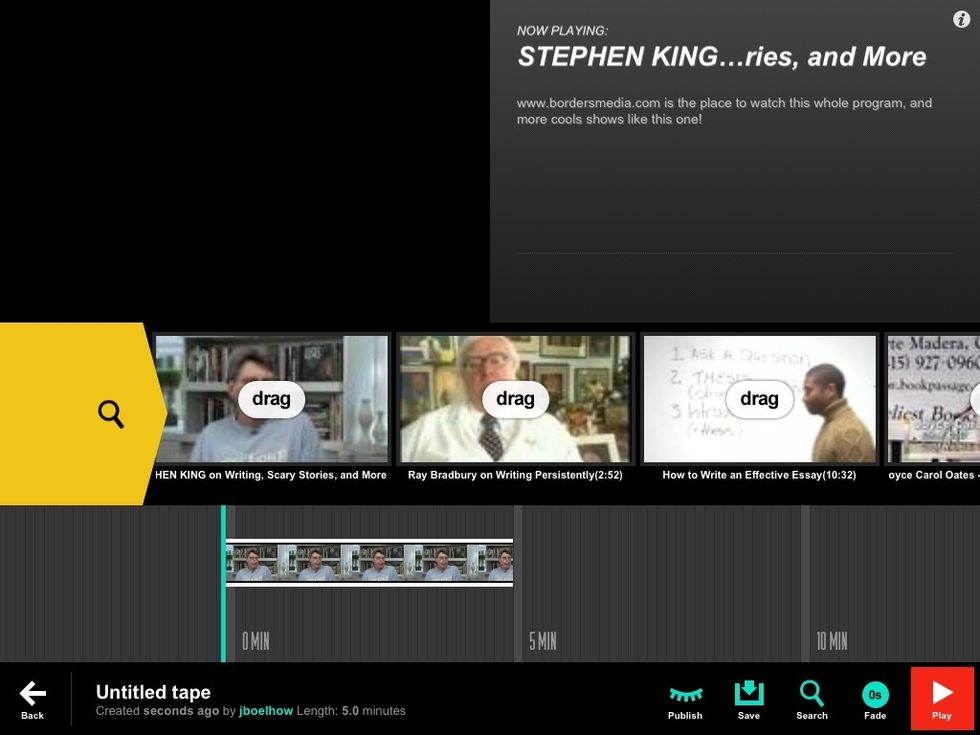 The video can be previewed in the top left window.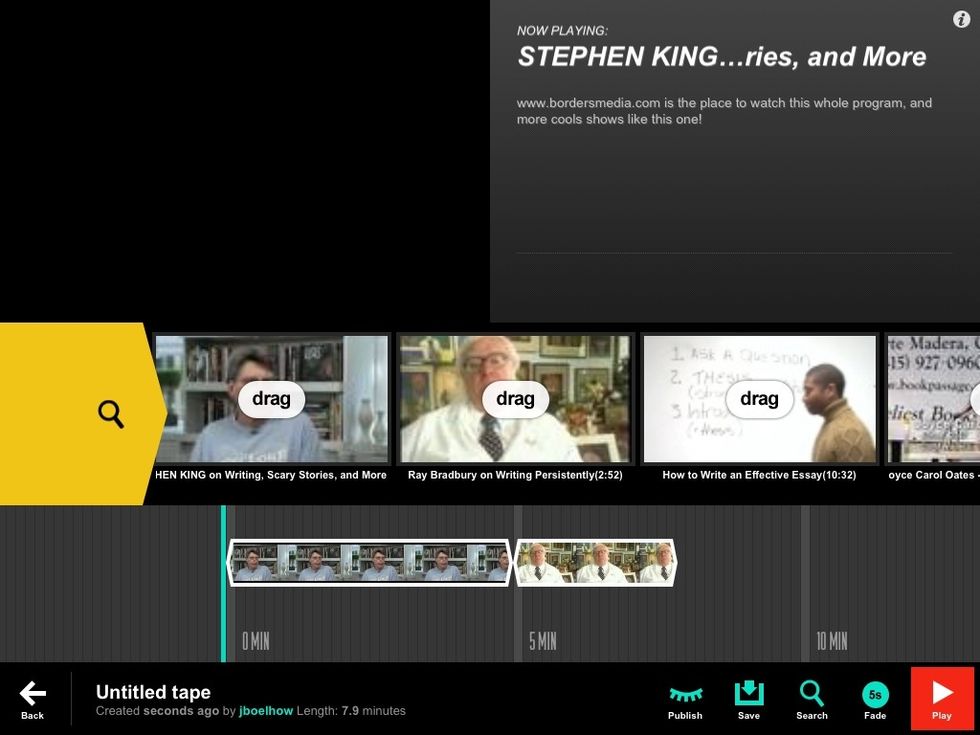 Continue to add videos. There is an auto fade option on the bottom right corner. Tap the "untitled tape" to add your own tile.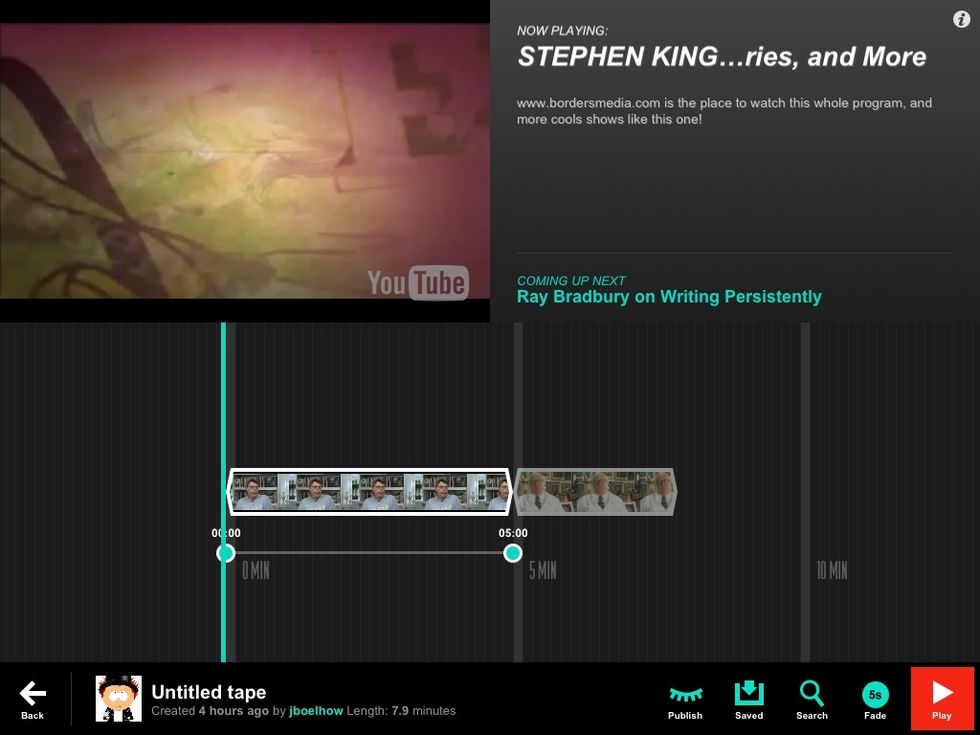 By tapping and holding for a second, you can do a quick edit of the ends of the video at any time. You can also rearrange videos by dragging them to the place you want them in the editing window.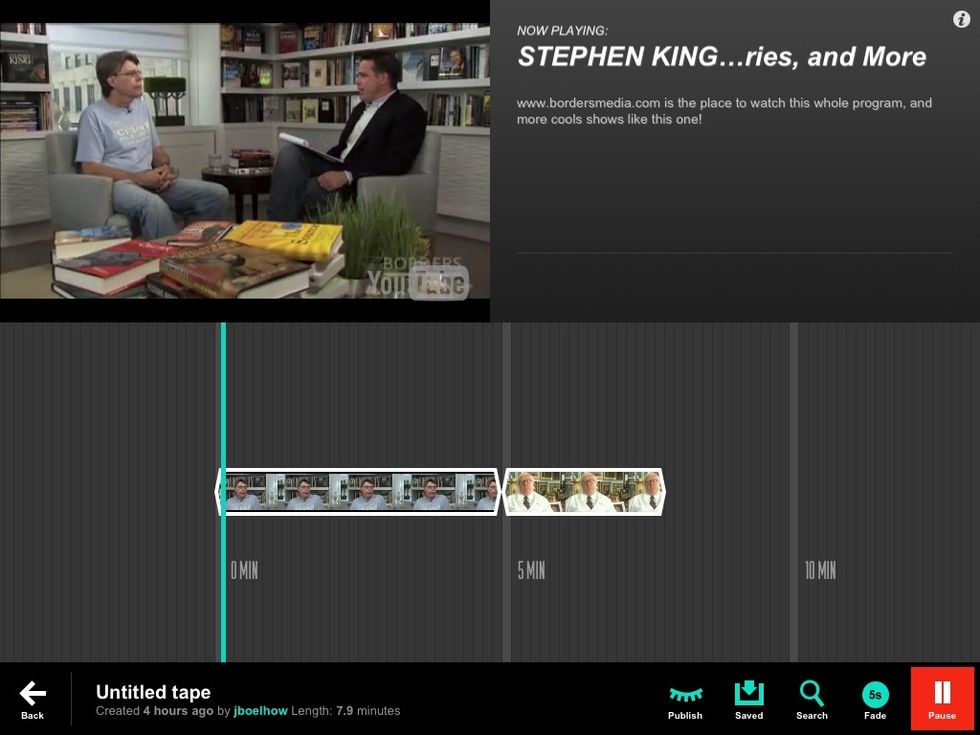 When you are finished, press the save icon. To publish the mix to the world, press the publish icon. To get back to the home screen, press the back arrow, then hit the eject button.
Your mixes will run along the bottom of the screen. Have fun mixing.
DragOnTape account
DragOnTape app