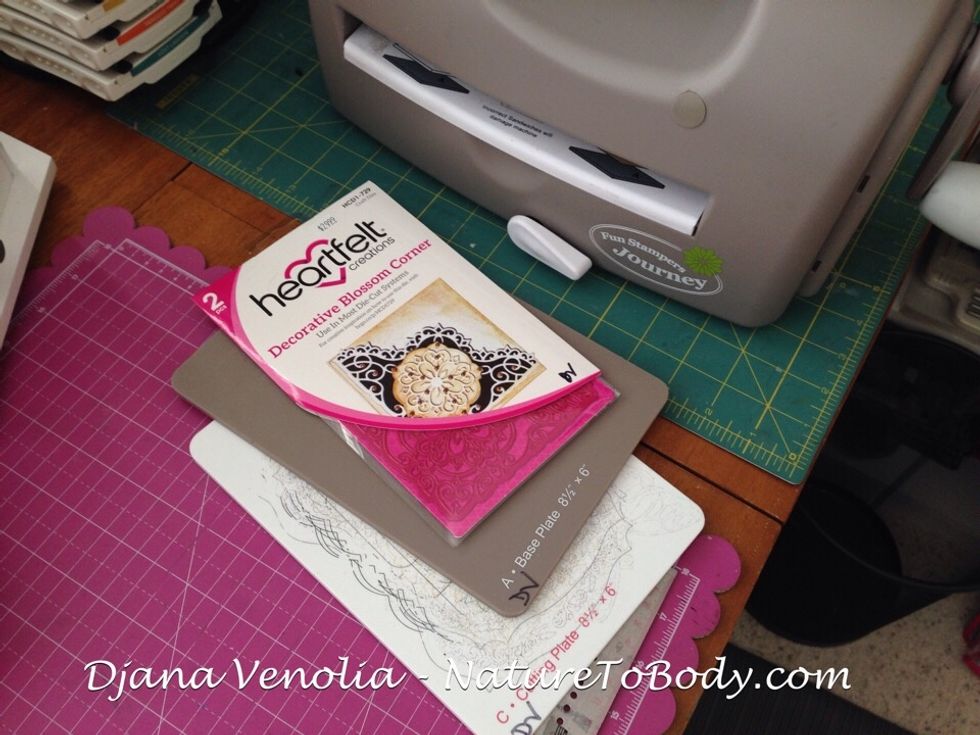 Gather your supplies. Any metal dies will work for this technique. I am using Spellbinders machine and accessories but you can use any die cut system. You may need to adjust to work for you.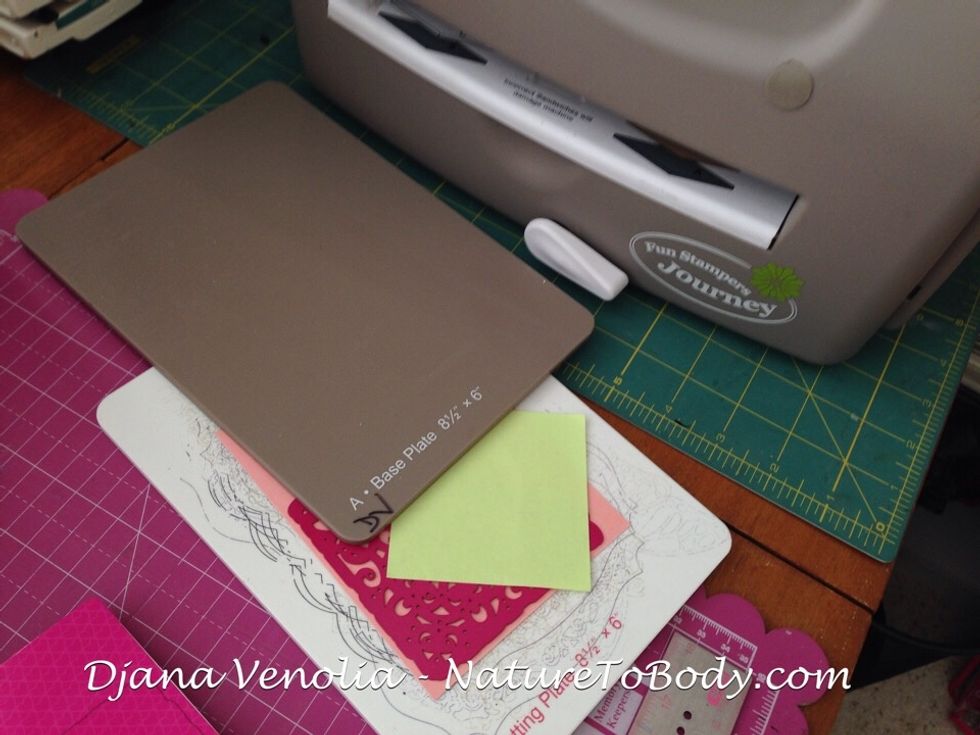 The first step is to create your 'sandwich'. My sandwich is Cutting Plate C + cardstock + metal die + Base Plate A. I am using a post-it to hold the die in place.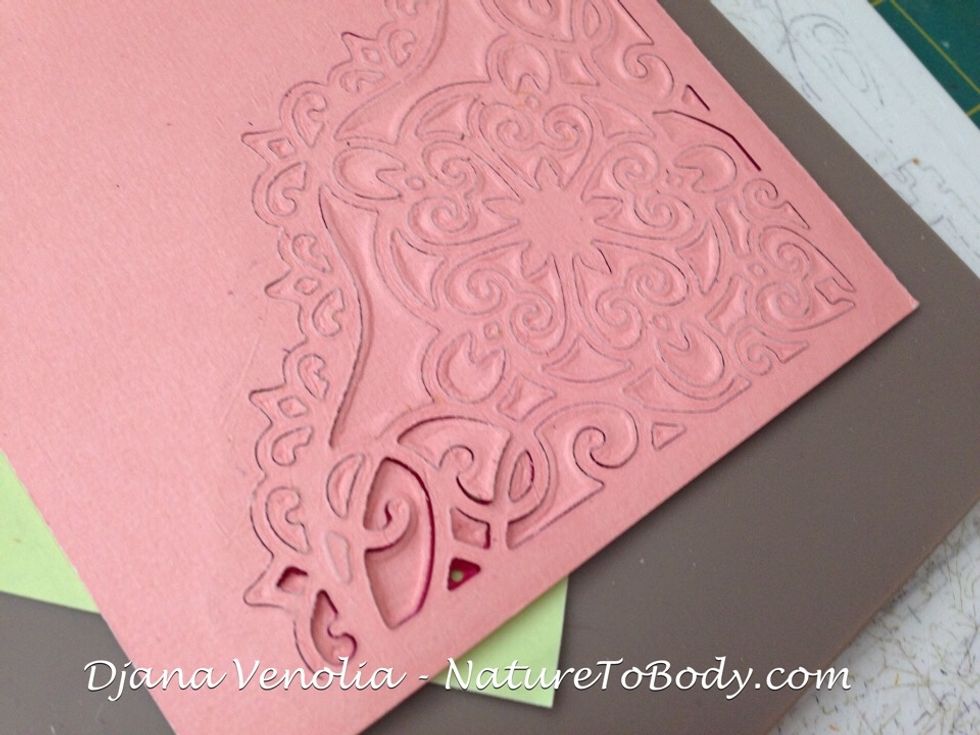 Make sure the die cut everything. If not, rotate your paper and die 90 degrees and run through your machine again. Next step is embossing.
The next sandwich will be: Embossing Plate B + Silicone Mat + cardstock + metal die + Base Plate A. The post-it still in place holding the die and the paper.
Close up of the embossed paper.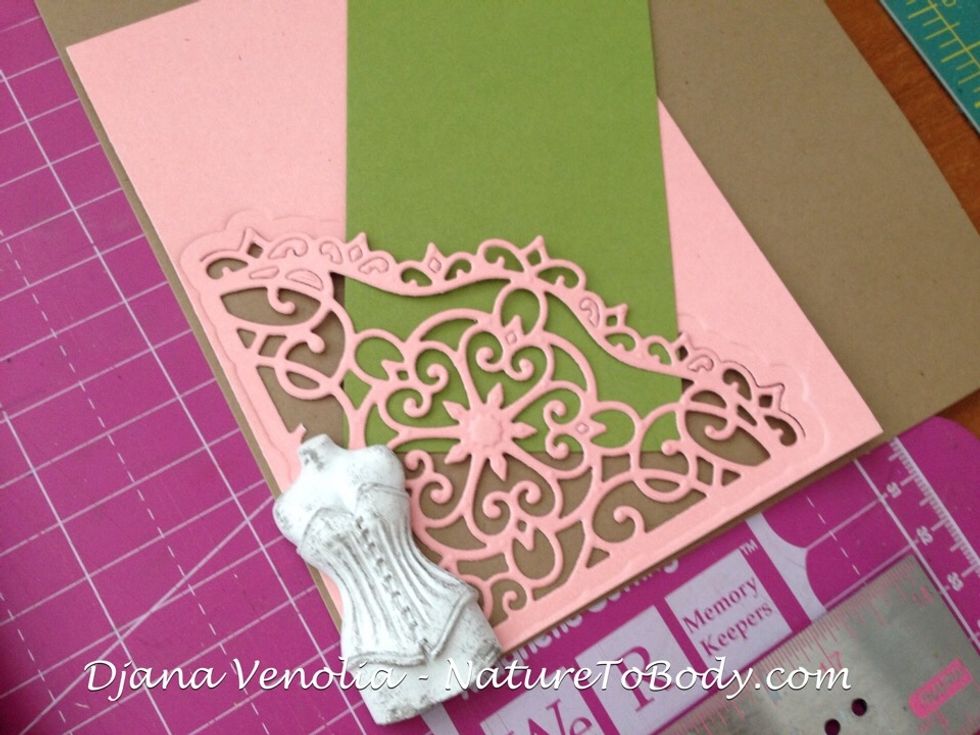 Since this die is a corner pocket, the final look will be like this.
Die Cut machine
Cardstock
Dies
Multiplatform
Silicone mat
Water bottle