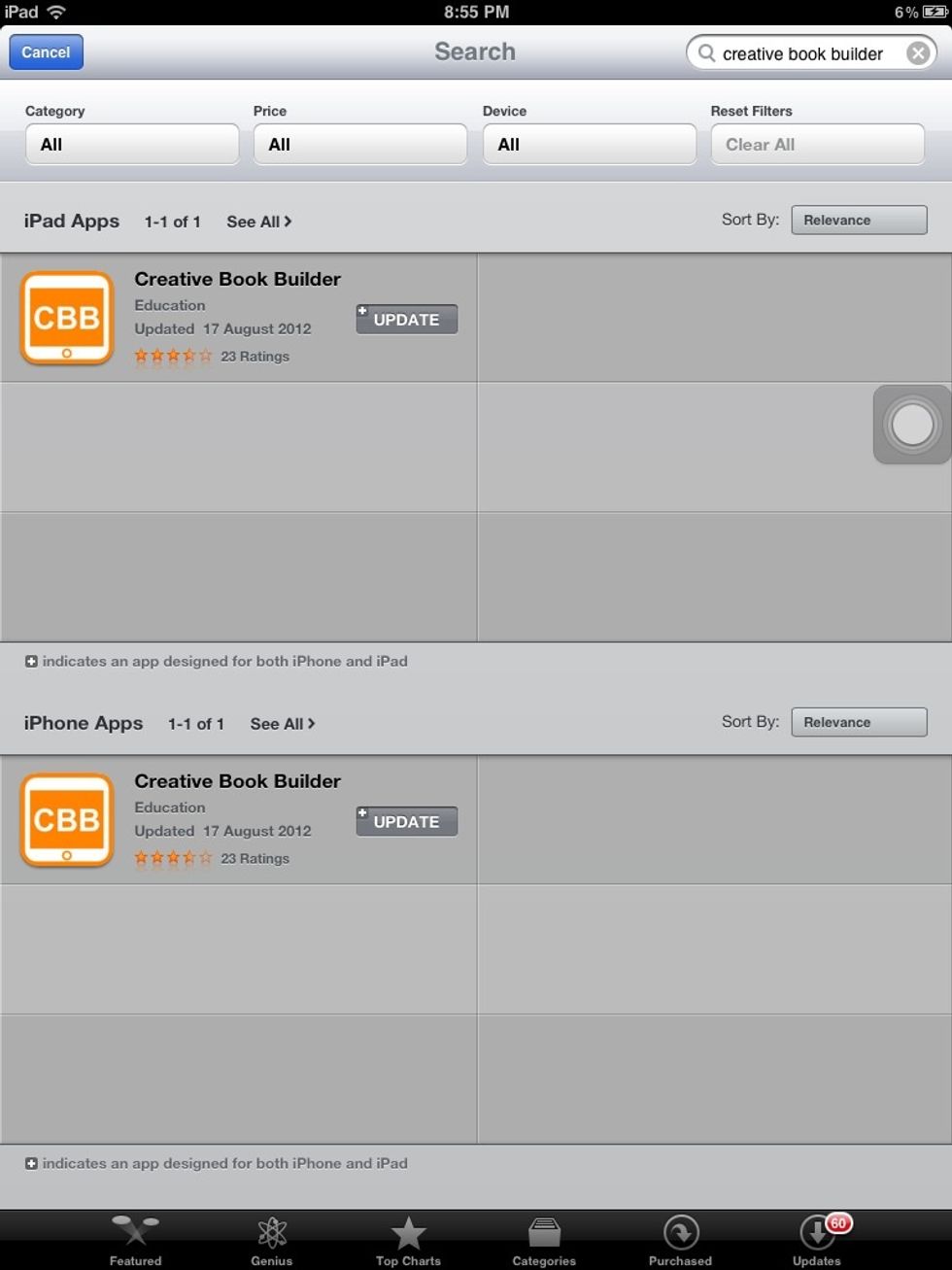 Firstly, download creative book builder from the app store for $4.49.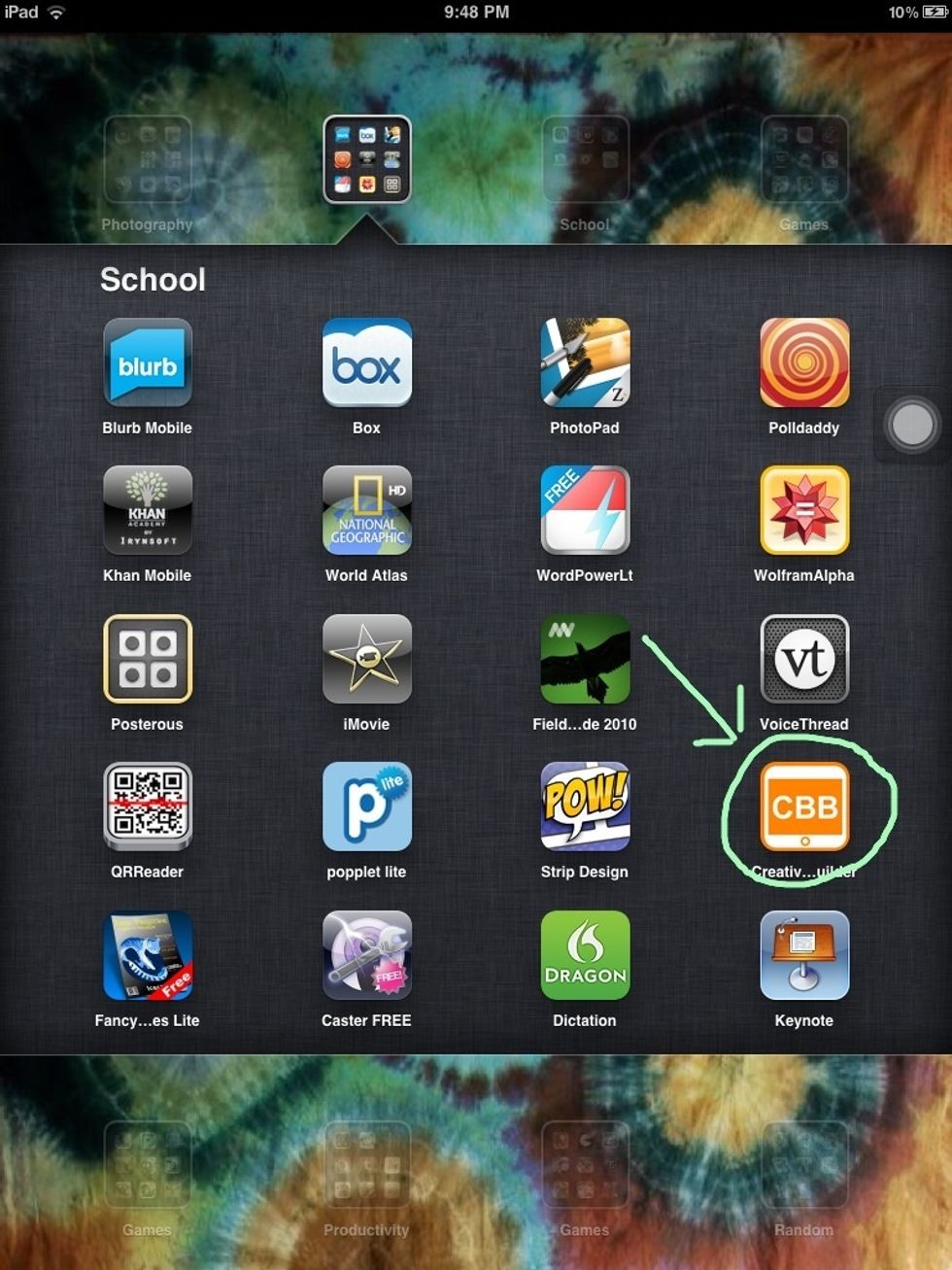 Once downloaded, open the app.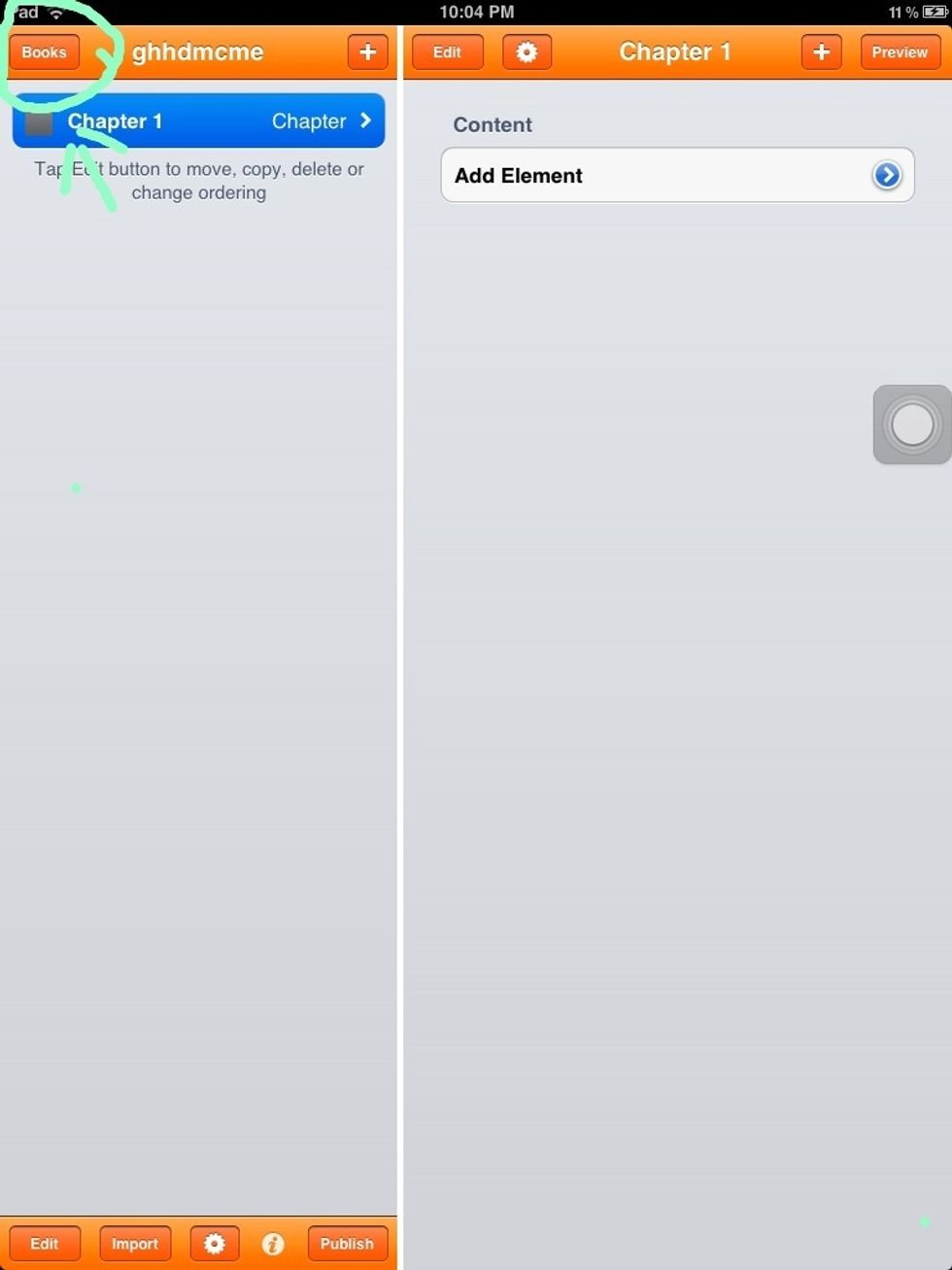 when the app is open, go to the top left hand side, click on the book icon. (if you click onto the photo you will see the image better)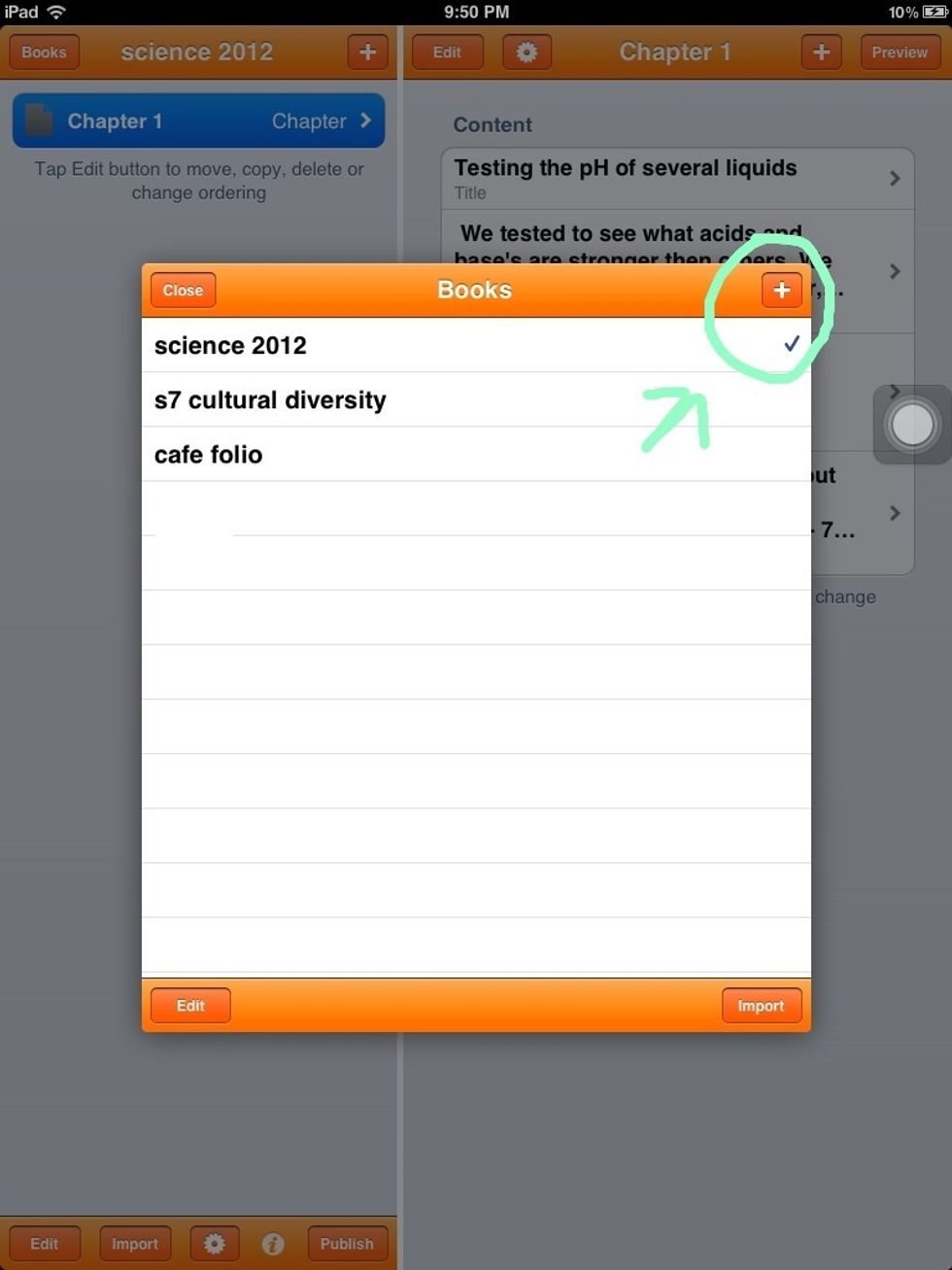 Once you've done that, tap on the plus icon (+) in the top right side of the box.
then add a title for your book, tap the save button once you've finished your title.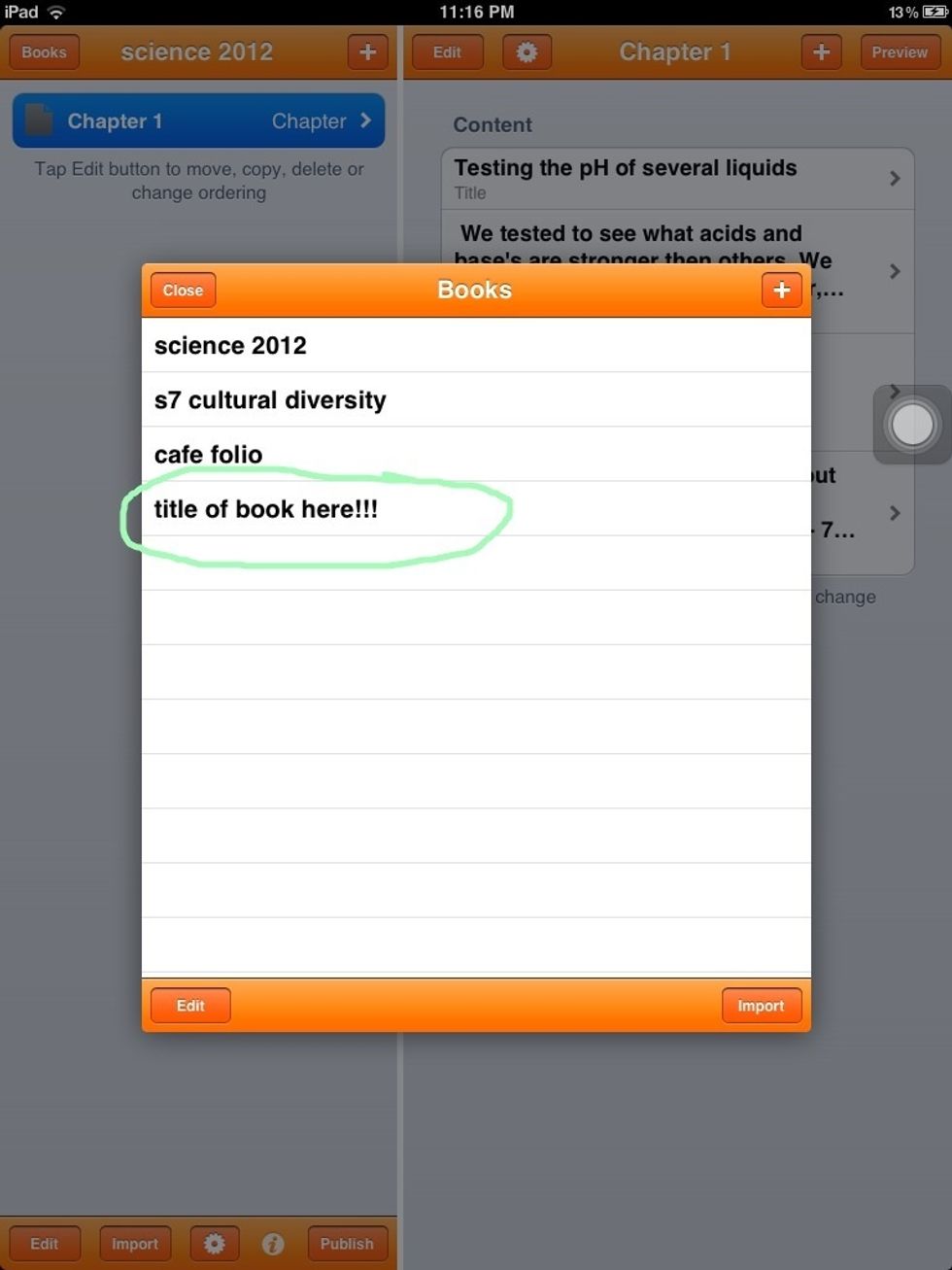 it will come up with a page showing the book you just made, click on that book.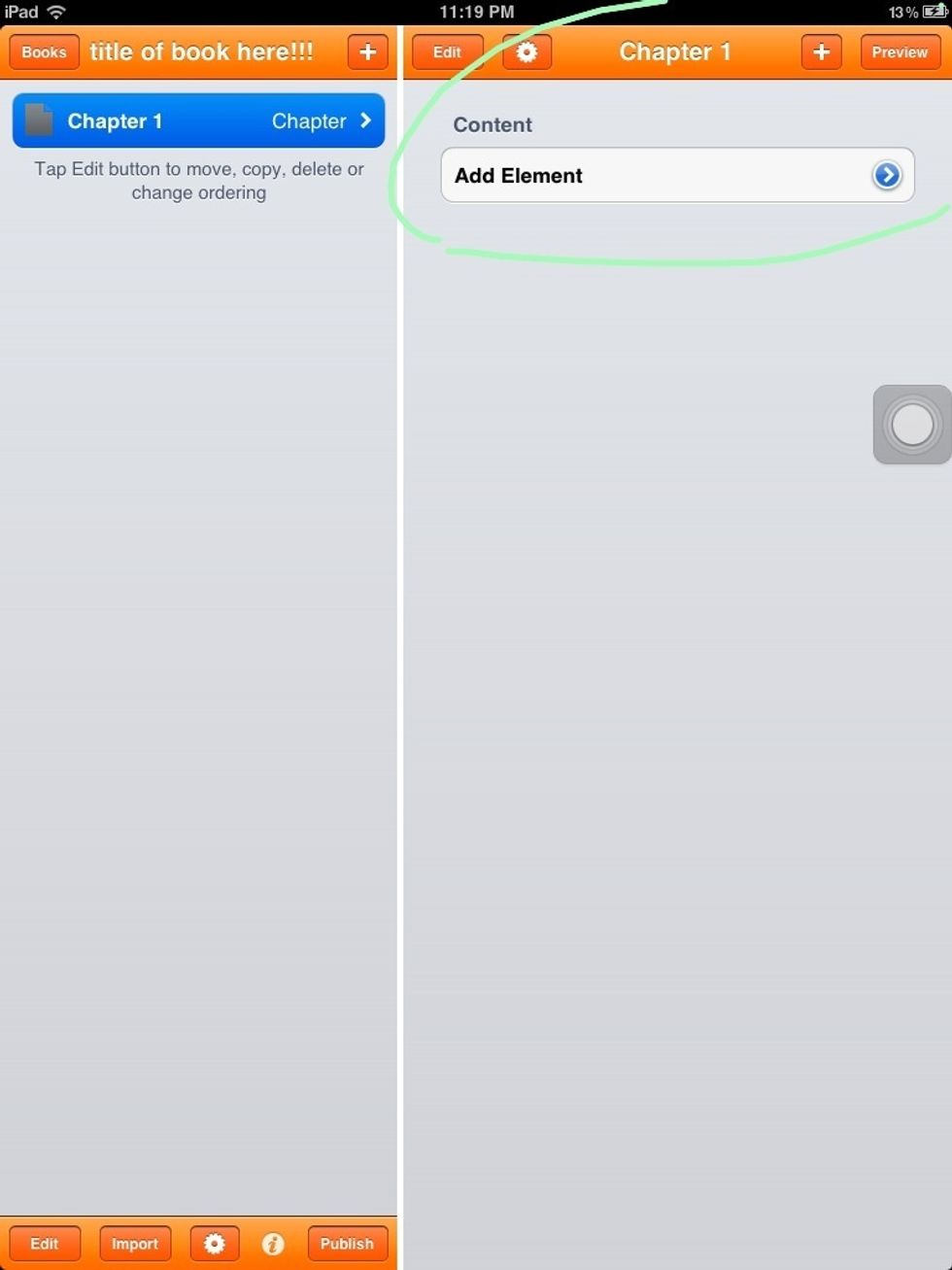 it will pop up with a page saying 'content' and under that it will say 'add element'. Click on 'add element' and click 'title', to make a title for your chapter.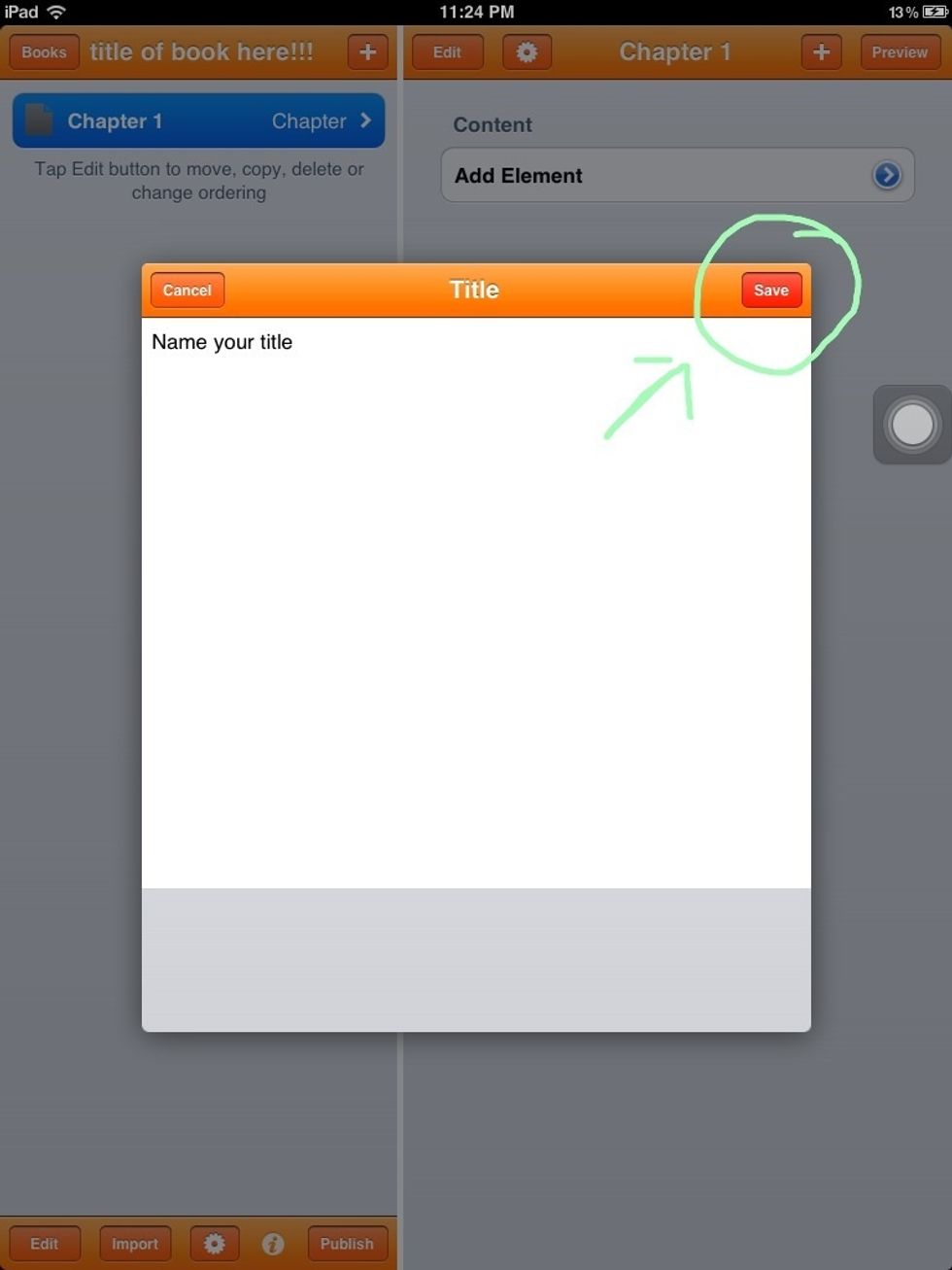 Then tap save, to save your chapter title.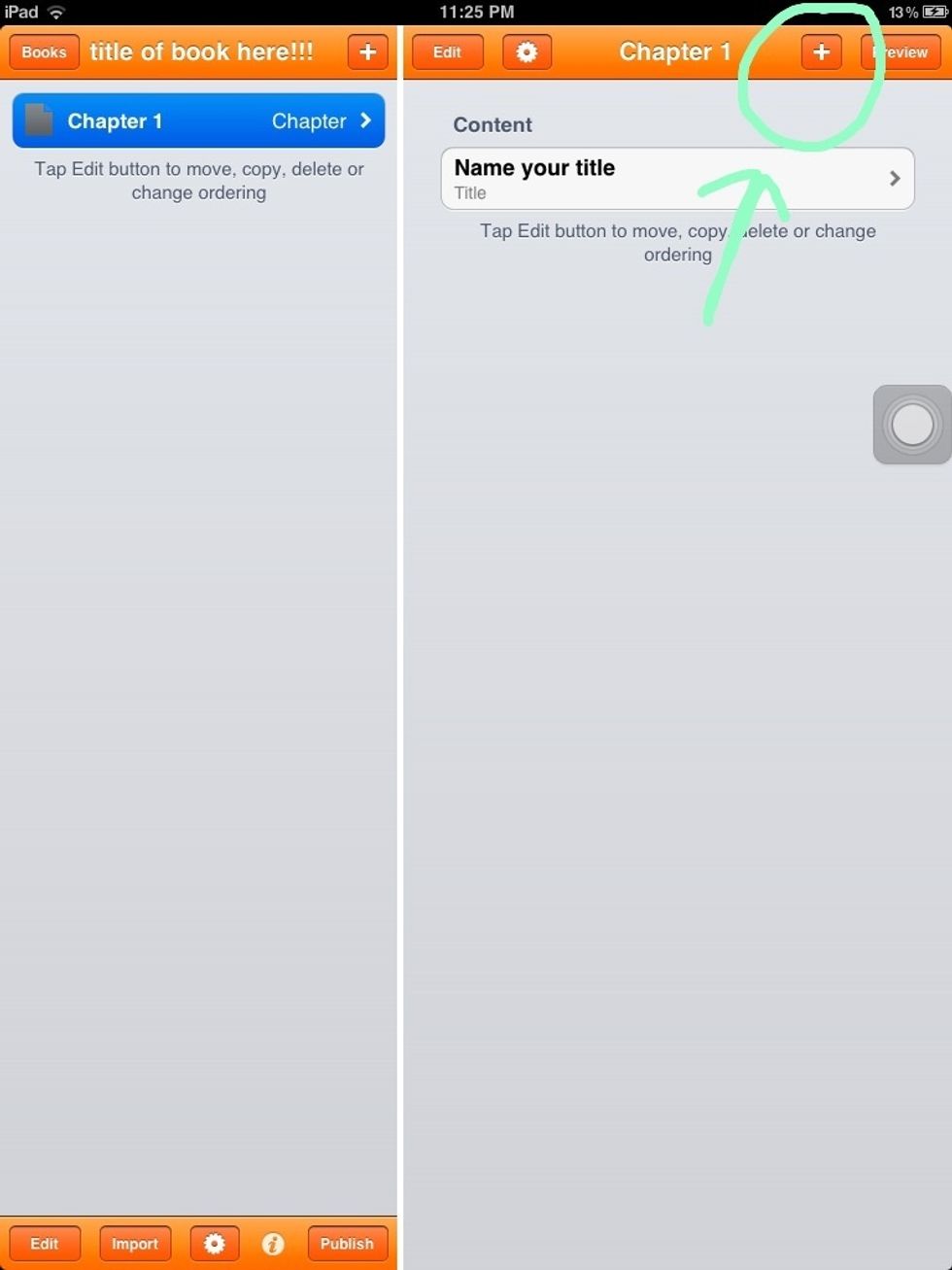 then tap the + button in the top right corner to add a paragraph, image or video.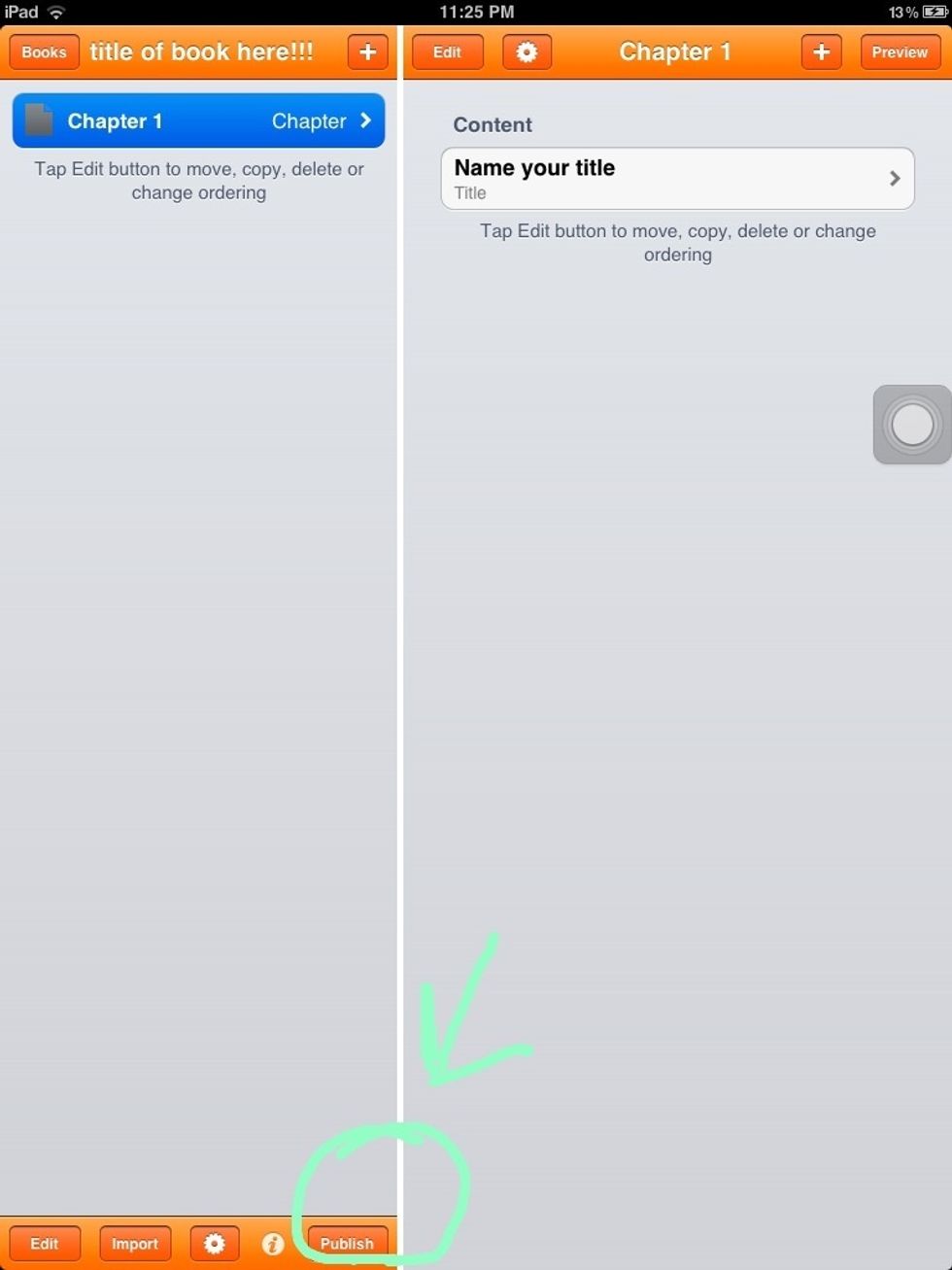 when you are finished your book and want to publish it in ibooks, tap on the publish button in the bottom left corner.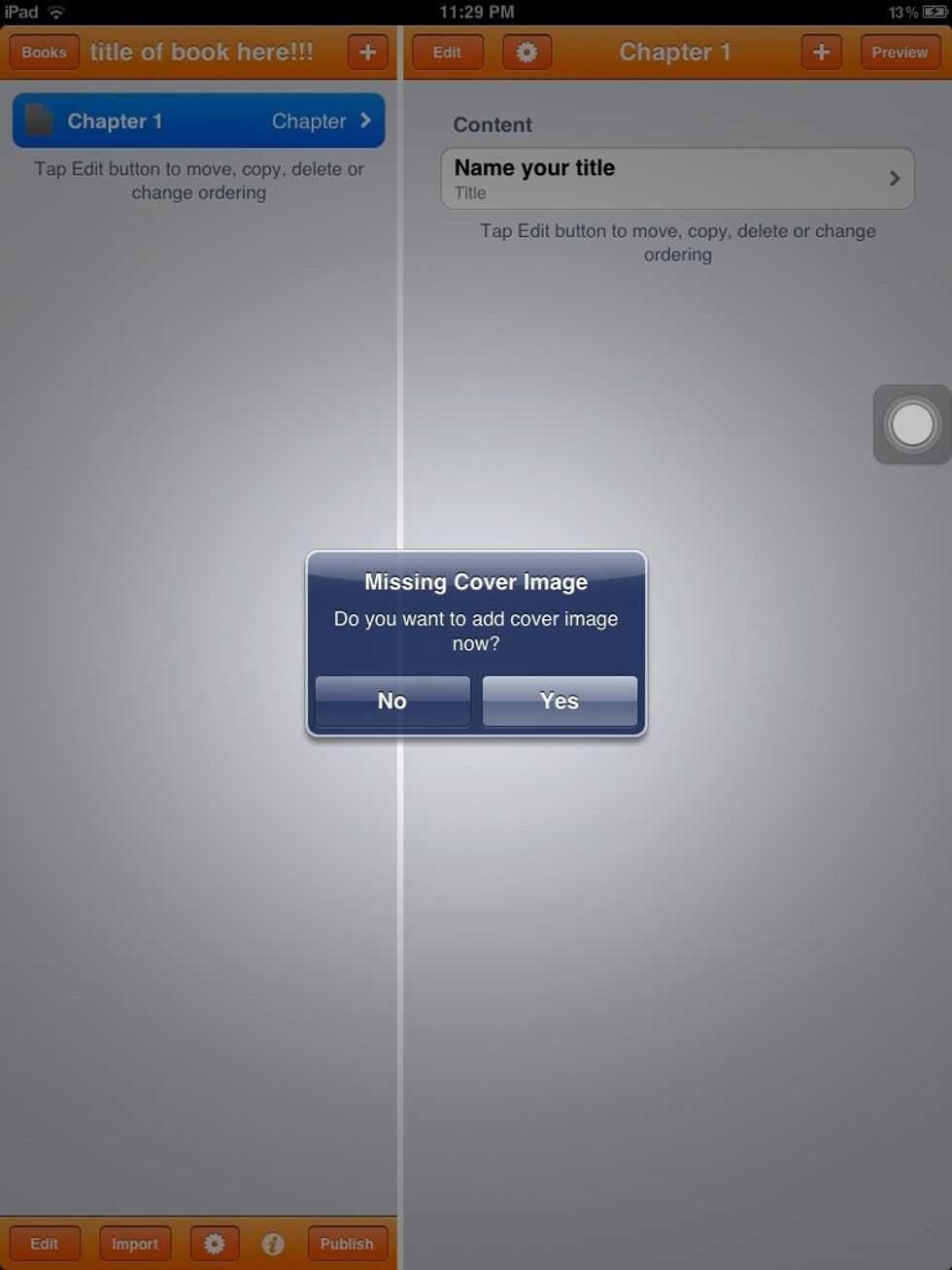 then it will come up with a message saying ' missing cover image, would you like to add a image'? Click yes!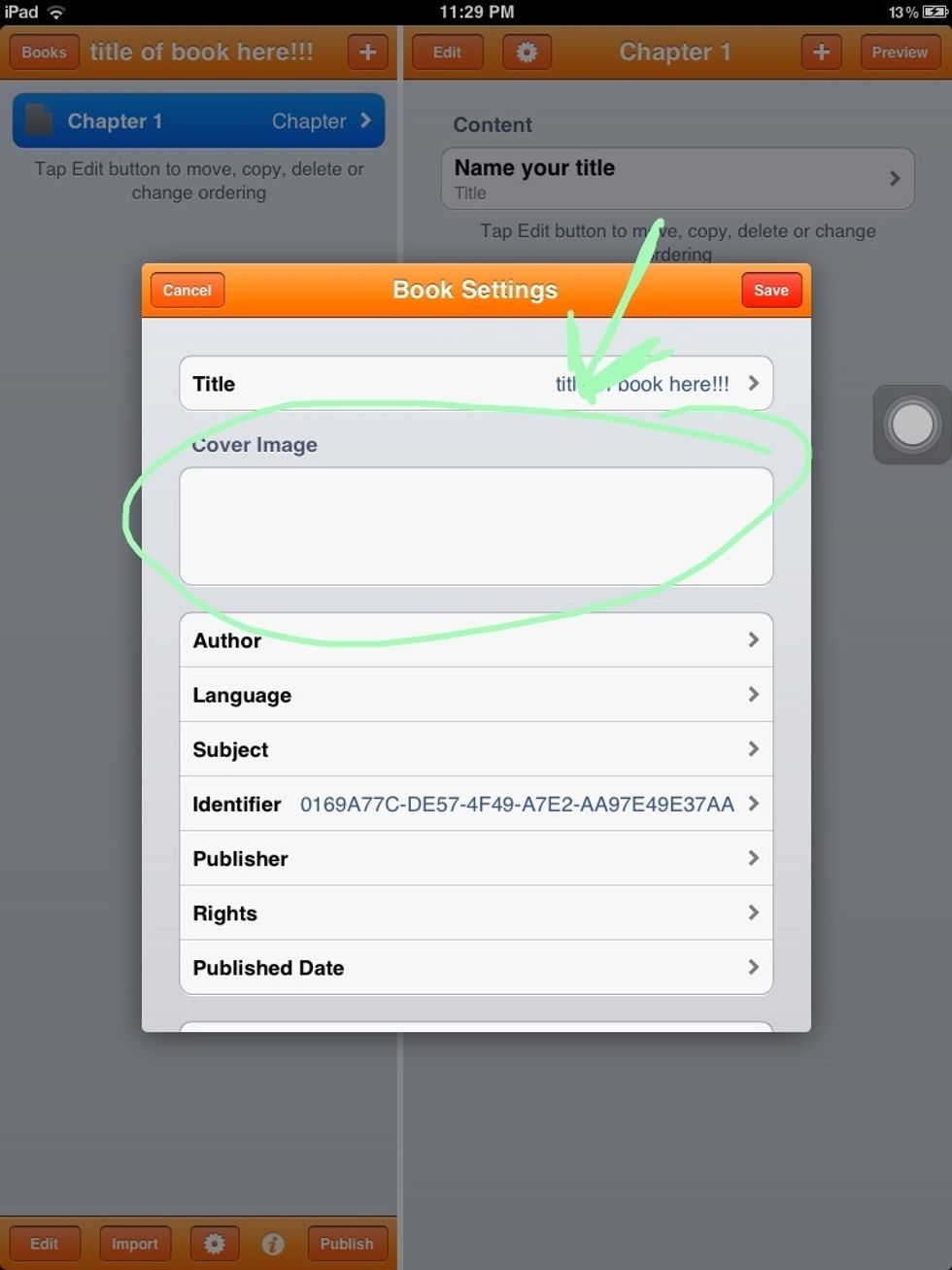 Click here to add your cover image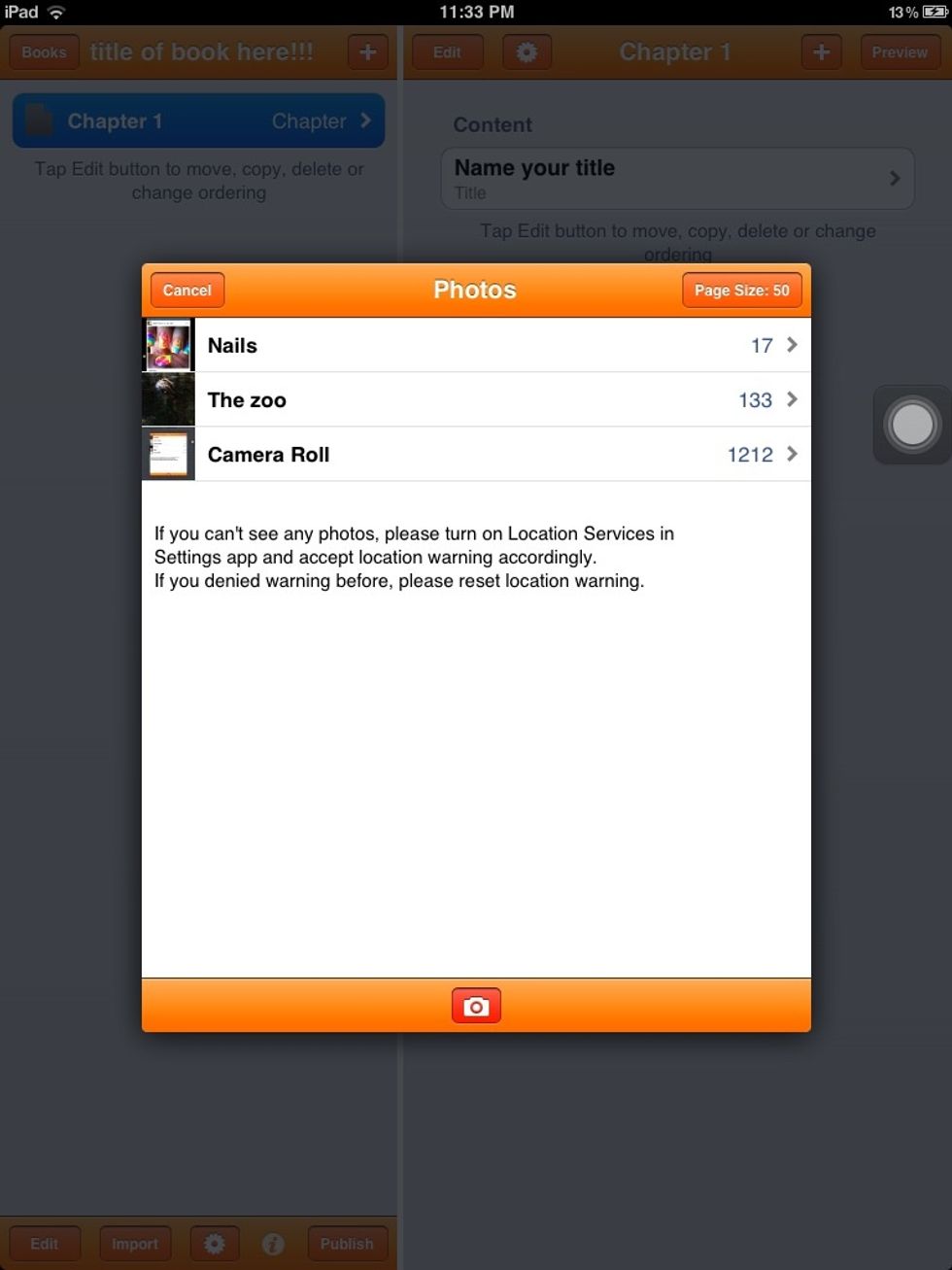 It will come up with a page showing all your albums of photos, click on to which album you want to and pick a photo to make as your books cover image.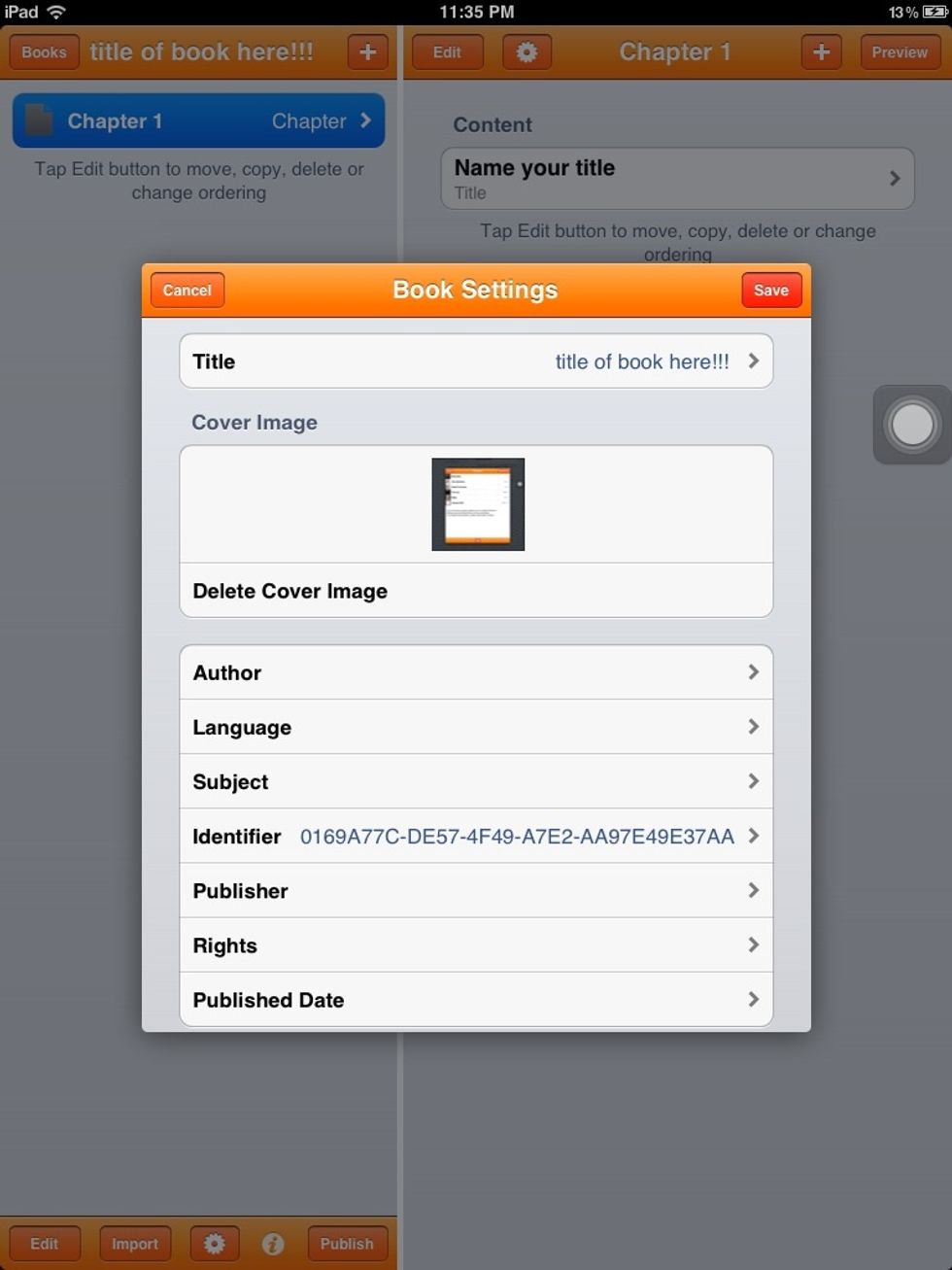 Once you have selected a photo it will come up with this page again but it will have your chosen image in the blank square. Now click save!
Now re-click on publish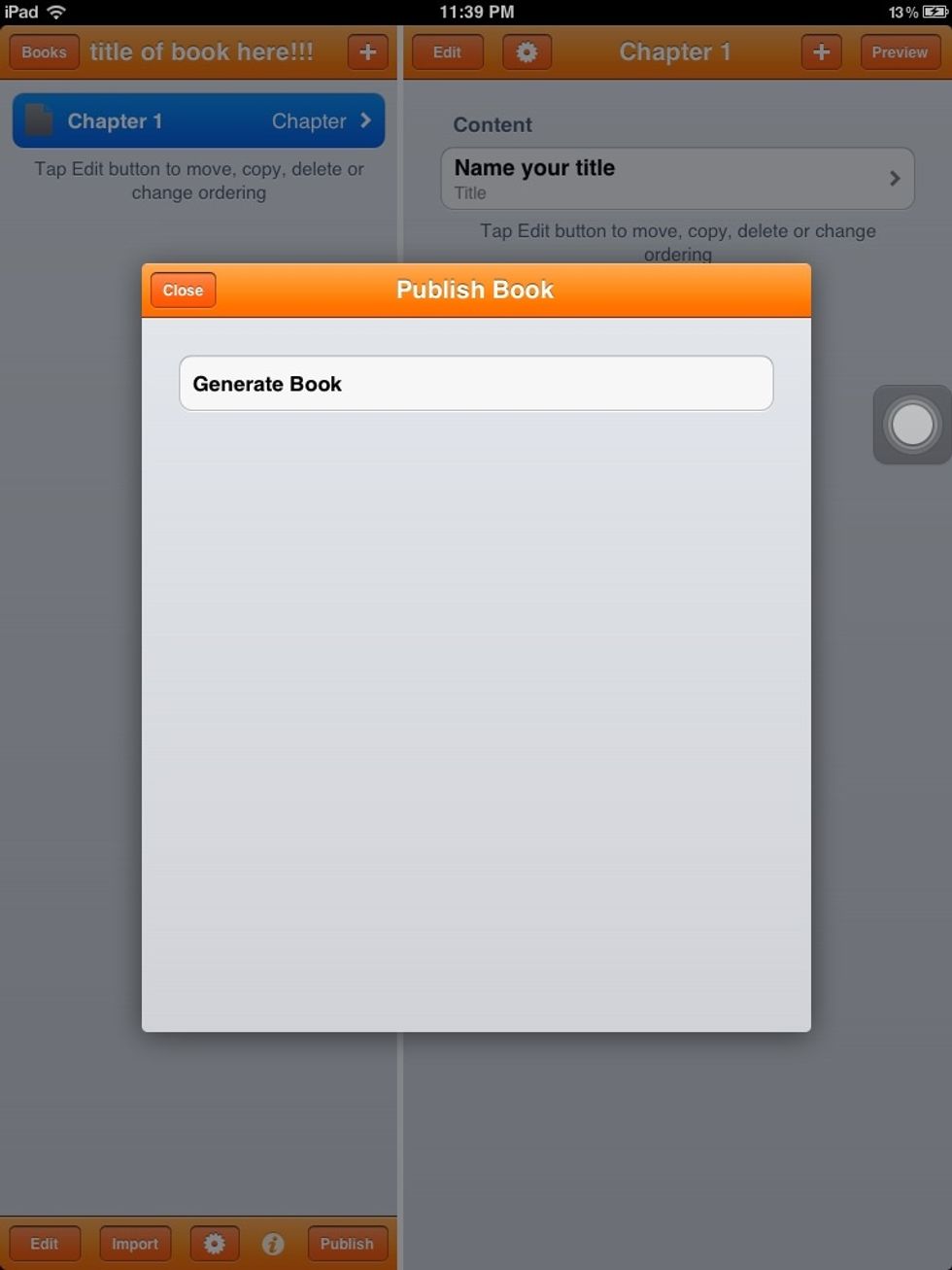 The click generate book to start loading your book.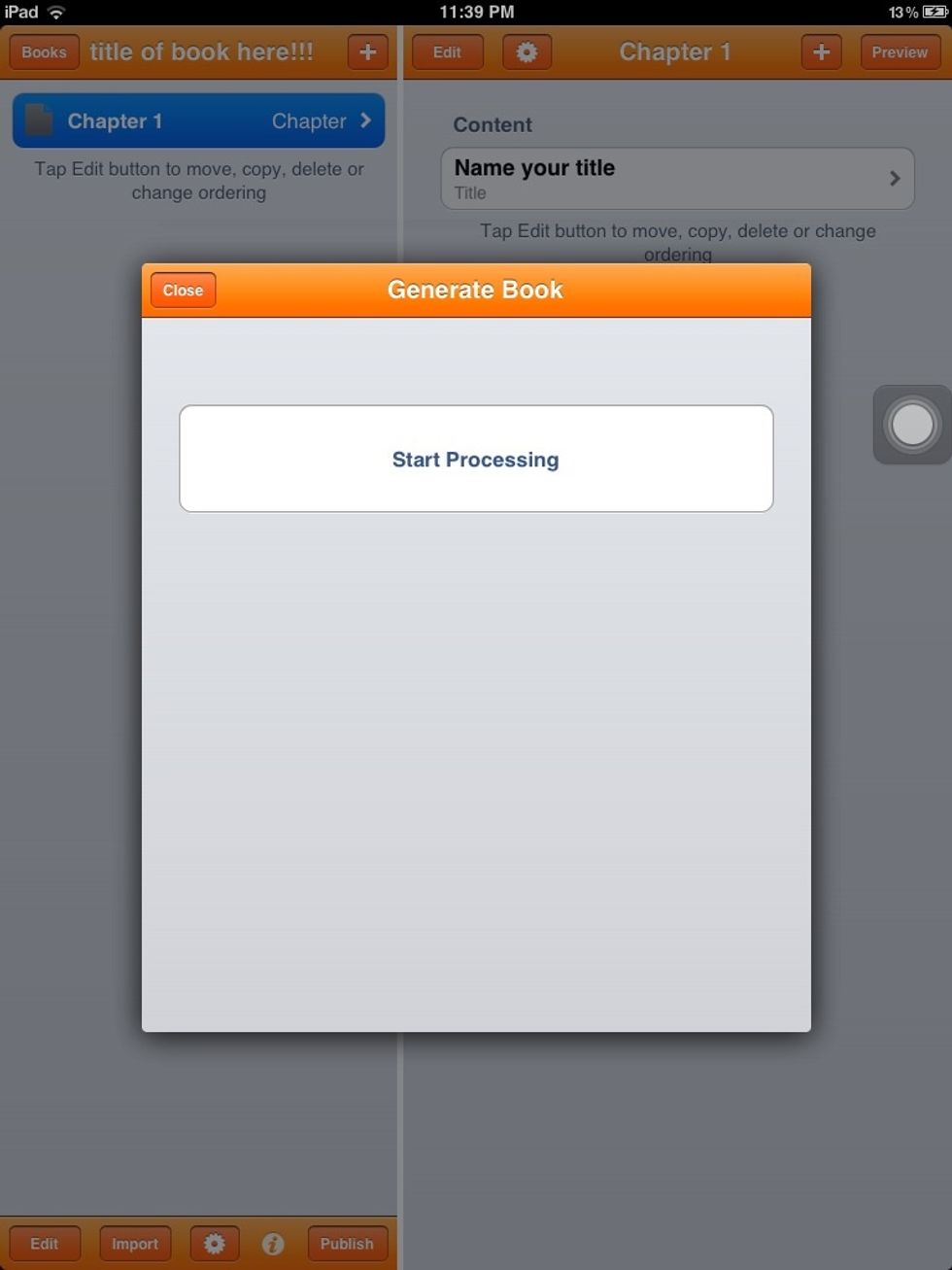 The next step is to click 'start processing' This will take a longer amount of time depending on how large your book is, but it should only take a few minutes.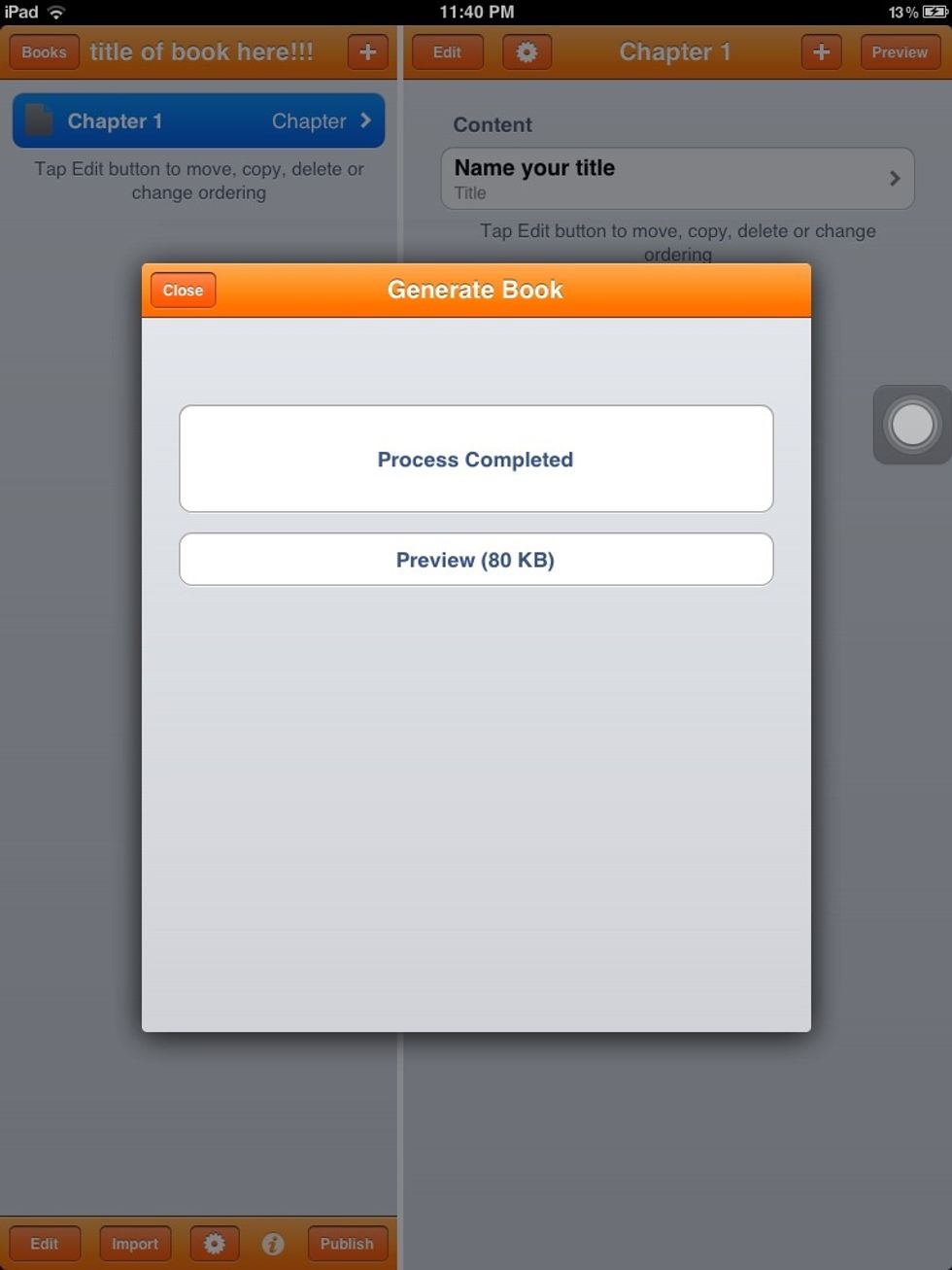 It will then come up with a page saying 'process completed'. Click preview, open in ibooks. Now it will enter your ibooks and save the book in there, you can come back at anytime to look at your book!
IPad
IPad charger
Creative book builder