Use Cream Blush for Natural Glowing Skin
34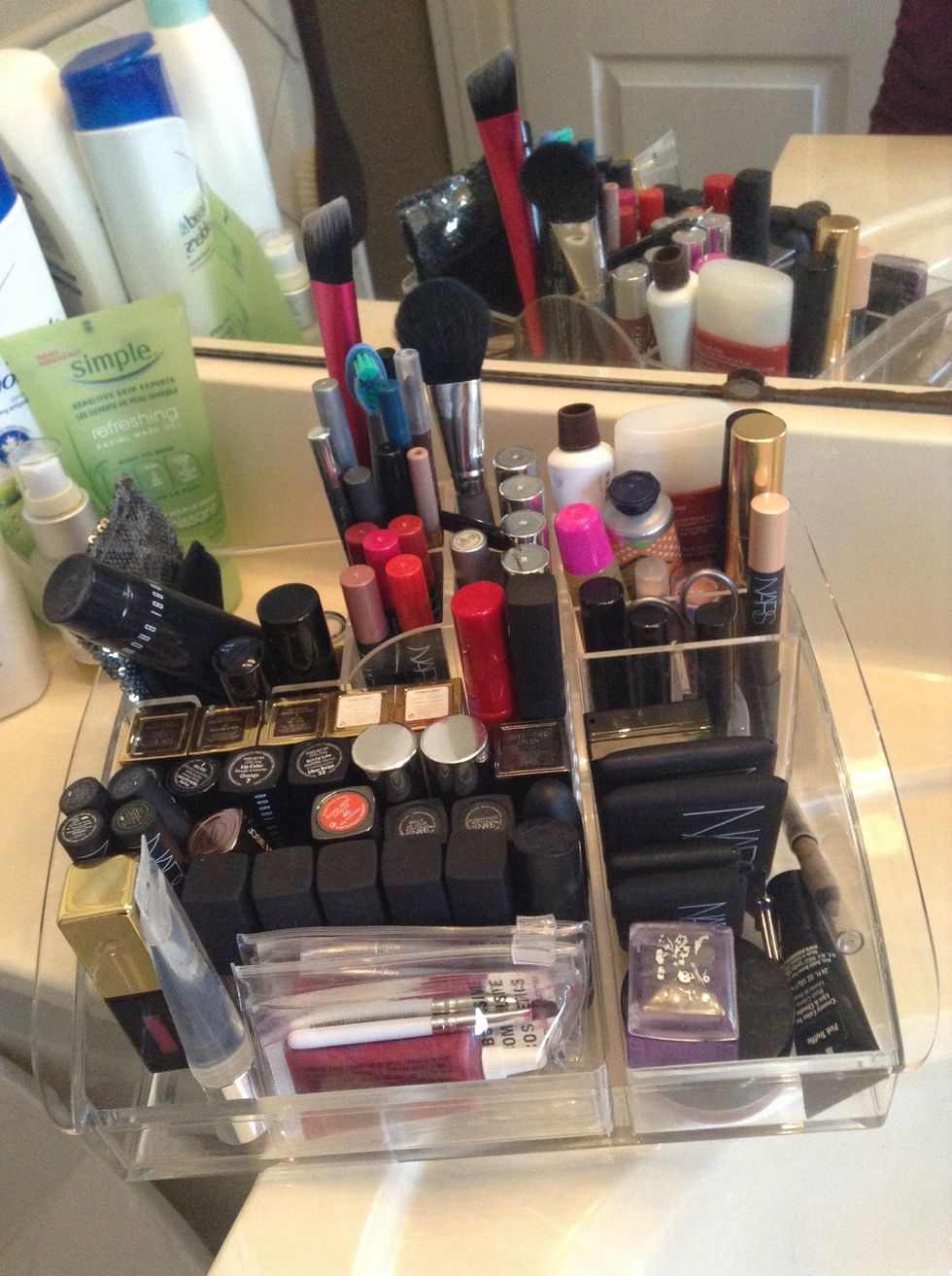 Here we go: collect your tools. This picture probably doesn't help.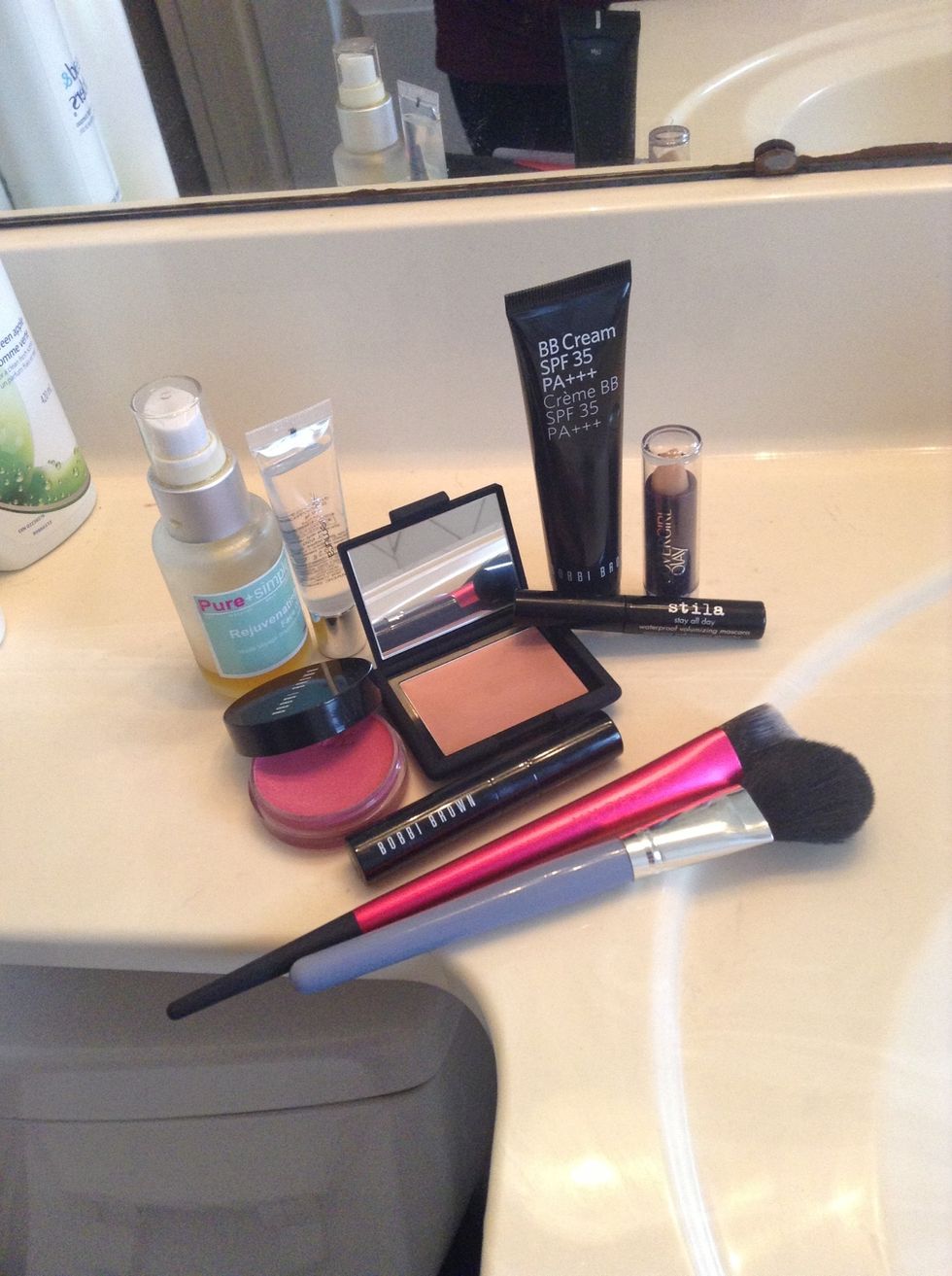 That's more like it. (I totally just wiped down my counter top for this shot. Men suck at keeping bathrooms clean)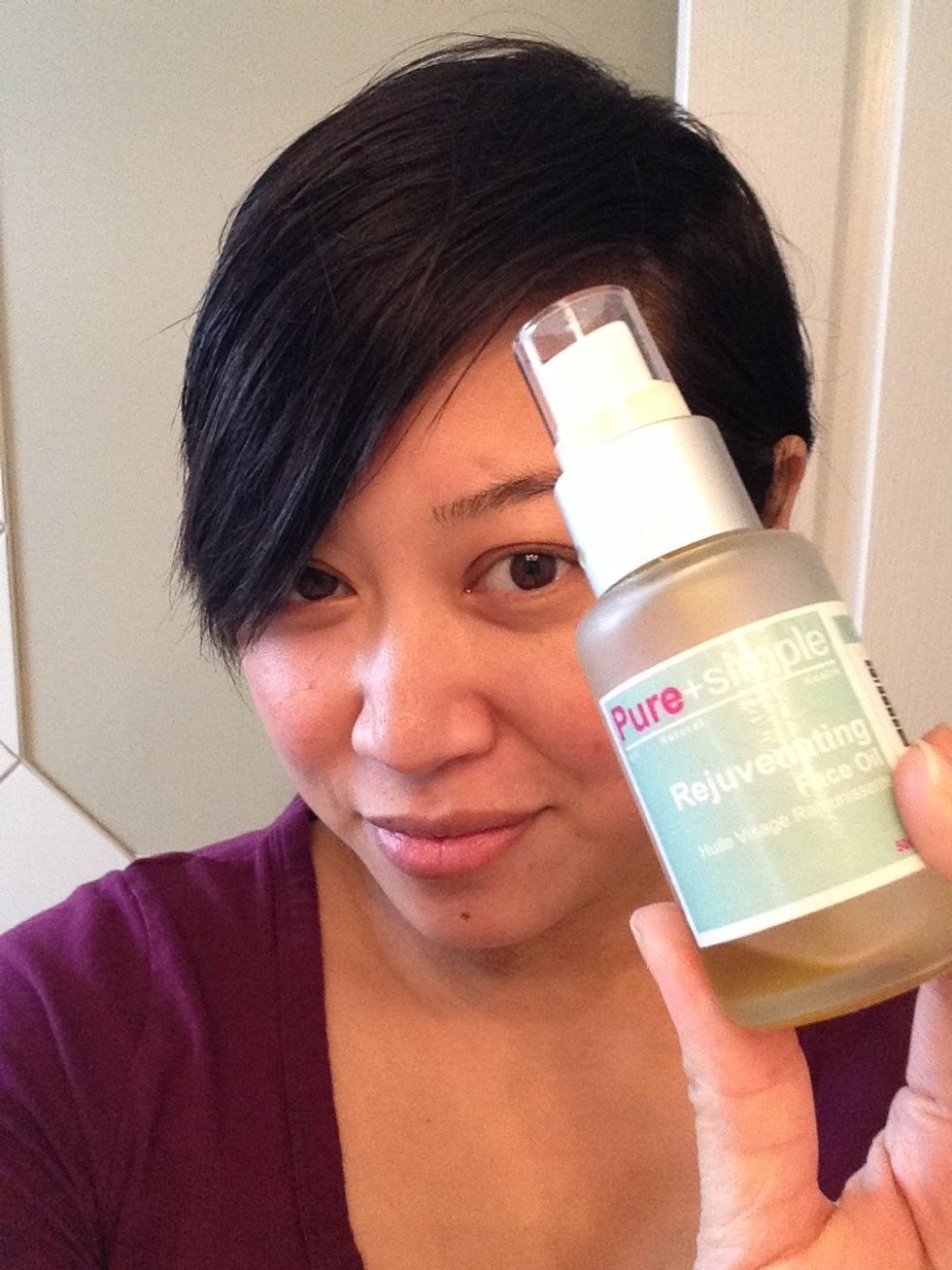 Dewy skin needs moisture, so prep the skin - I like using a face oil.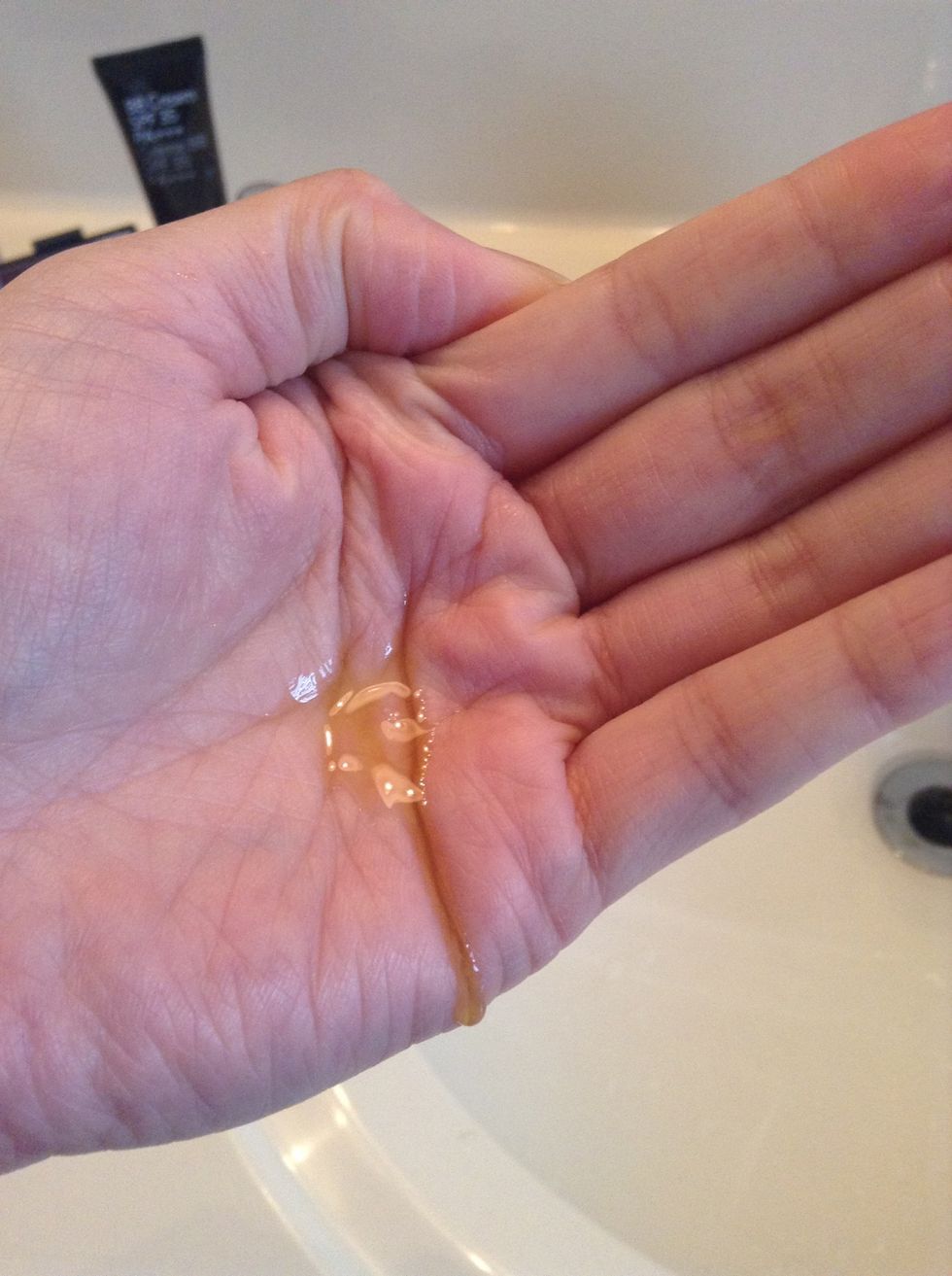 Just a drop will do ... remember its dewy and not Dallas, Texas oily ... :) (RIP JR EWING)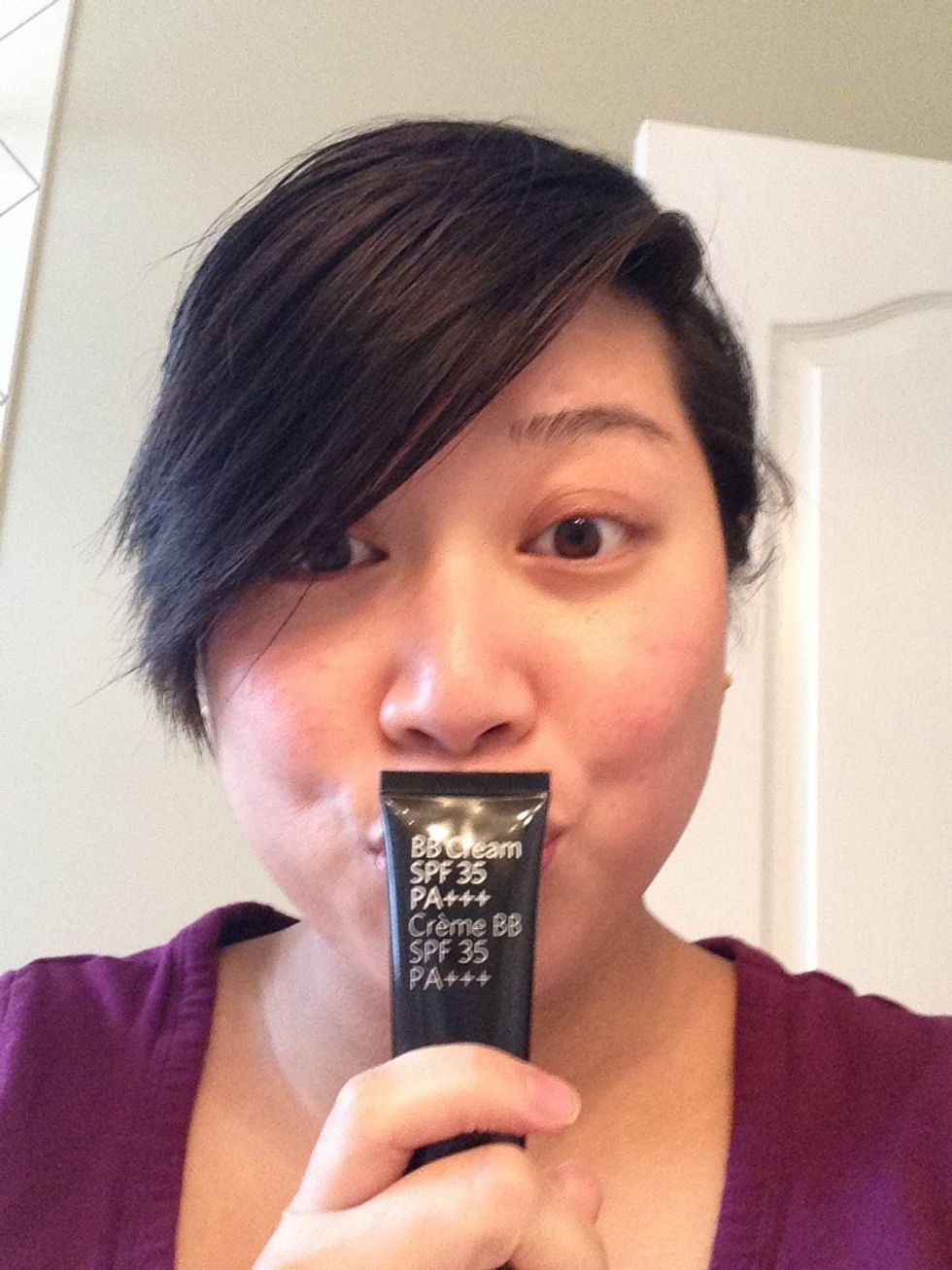 I am having skin issues today, so I will use a BB cream as my base product. I love a good BB cream for making the skin look even and pretty.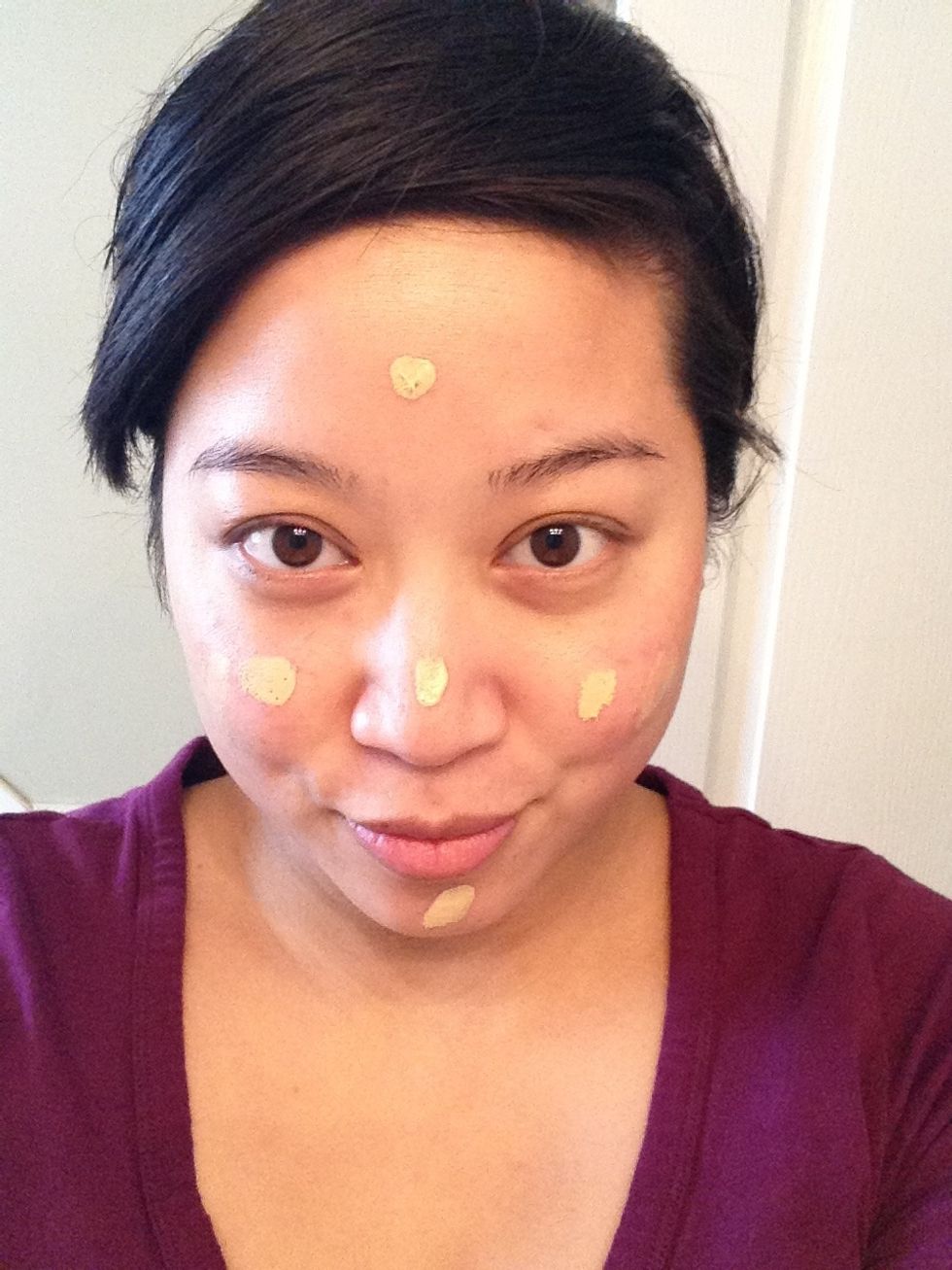 Apply. I dot it on in sign of the cross ... probably because I need a higher power from above to help this skin ... Ha!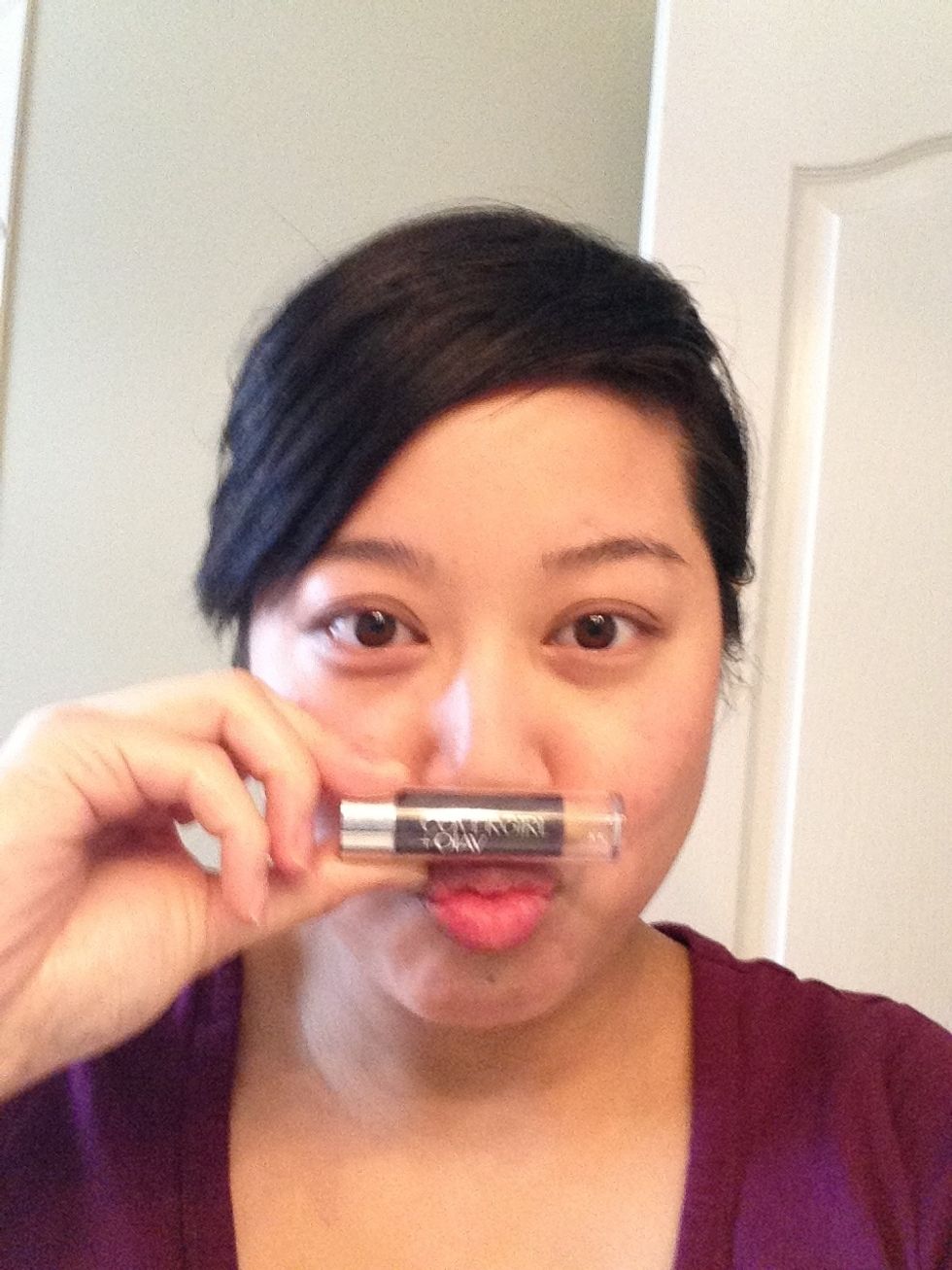 Conceal. To stick with a dewy see through finish, I am using a new concealer balm by COVERGIRL. See the spots on my cheeks. Not sure if those are pimples ...or signs of the chicken pox ...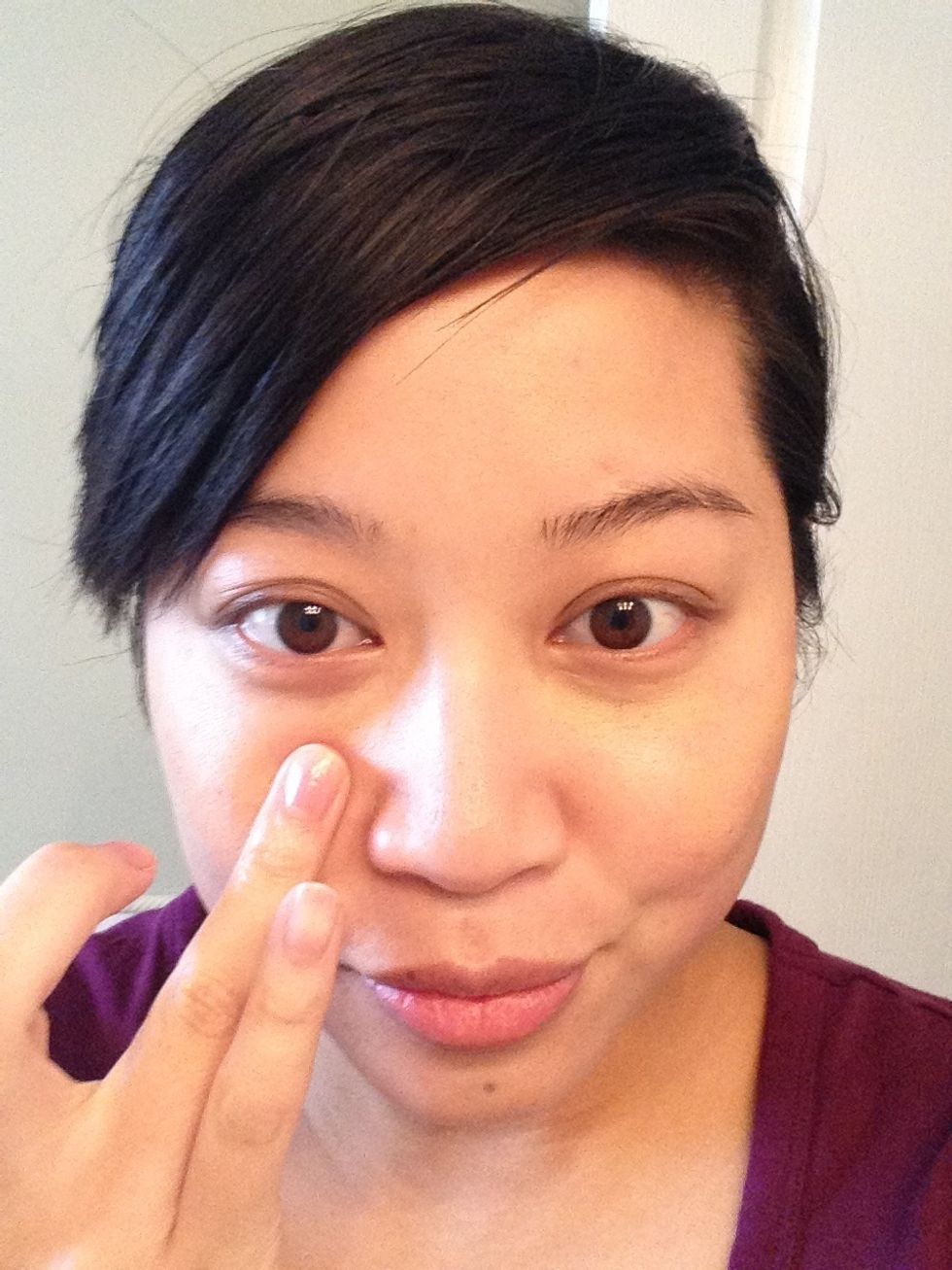 Blend in your concealer. Ring finger is my (and yours) bestest friend for blending.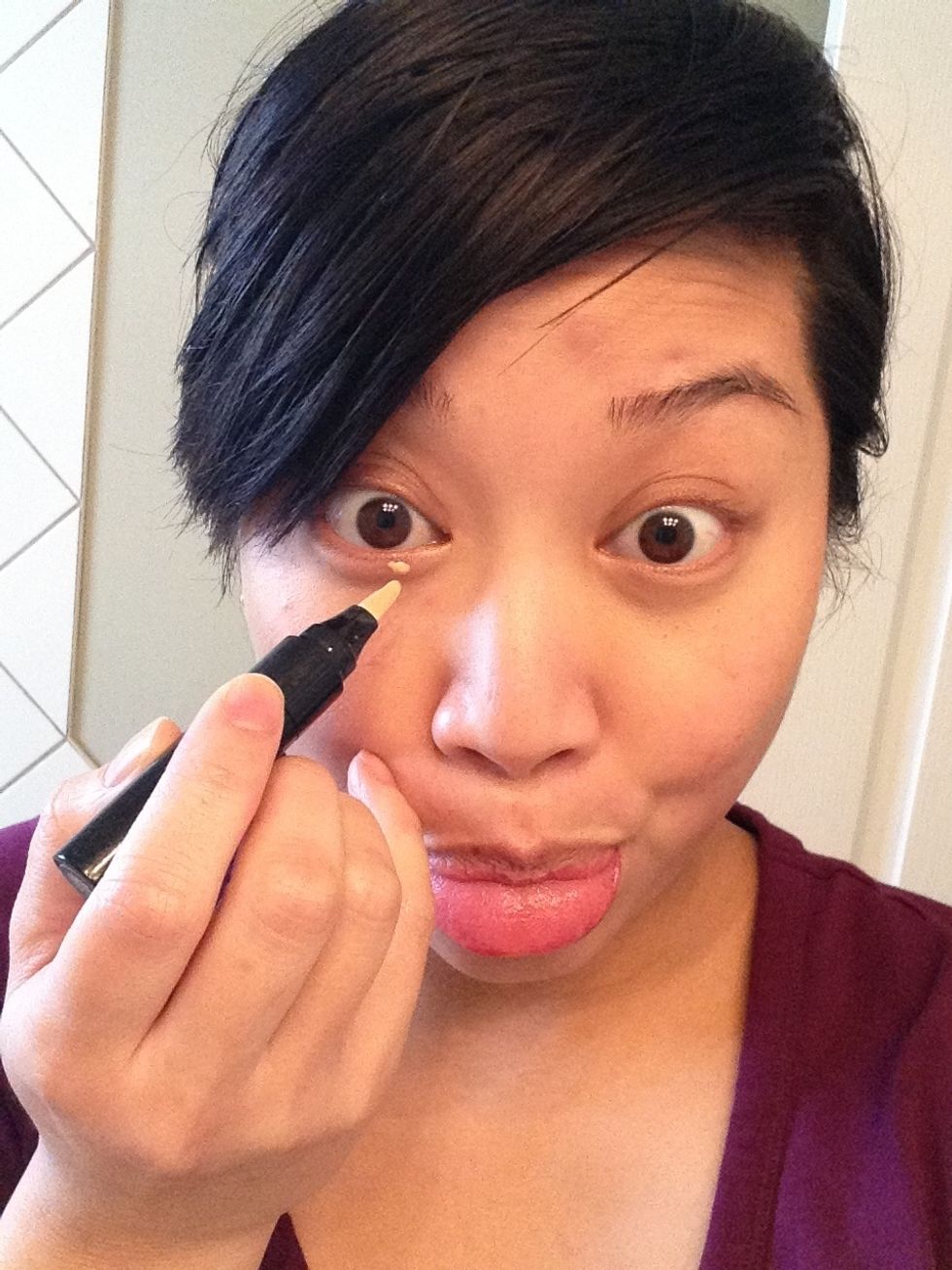 Pack those bags!!! Using Bobbi Brown Tinted Eye Brightener to wake up my eye area.
Base done. *fist pump*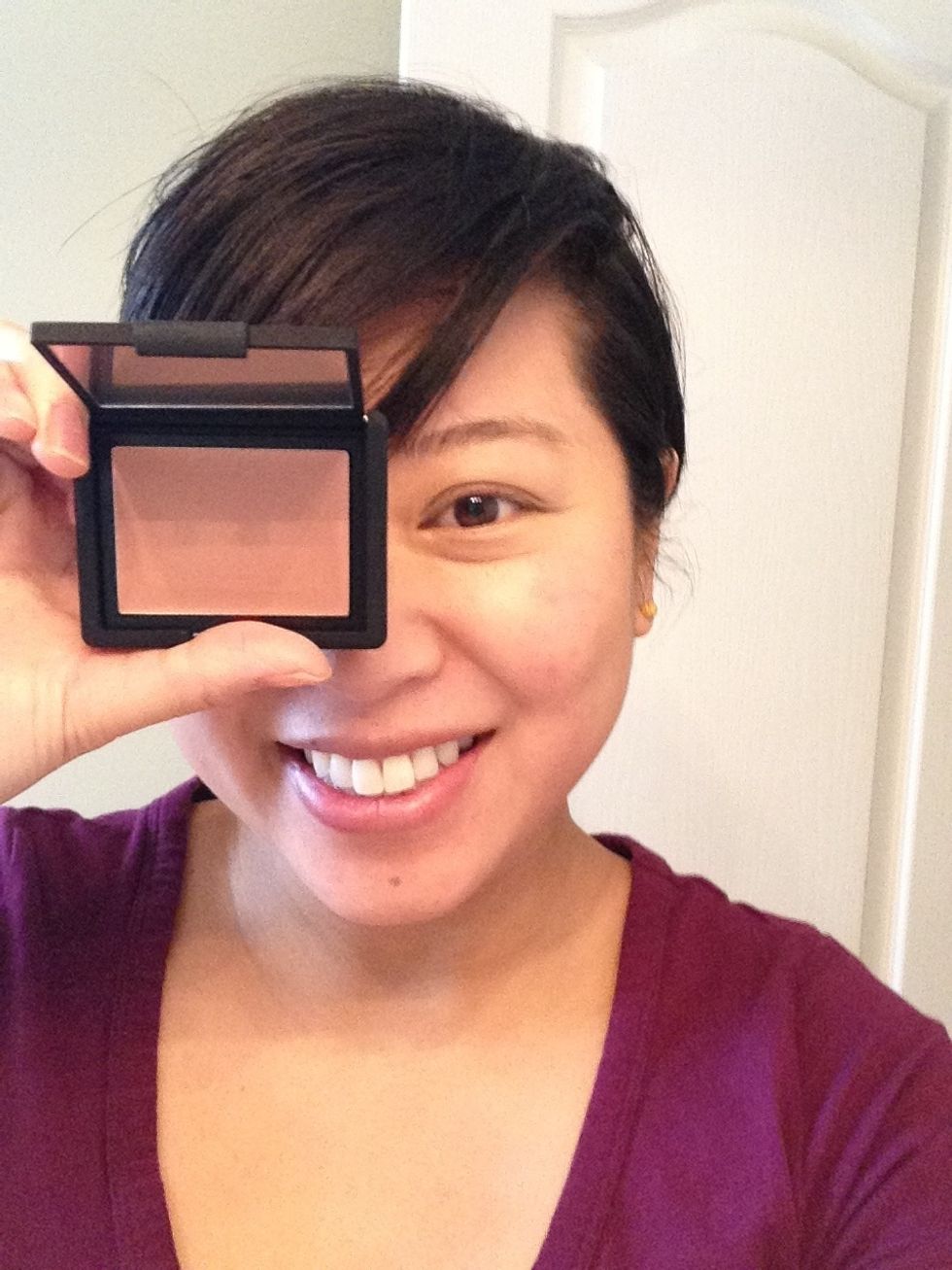 Cream blush time! I am smiling because I just replaced my Penny Lane NARS cream blush. I'm using this light neutral pink first.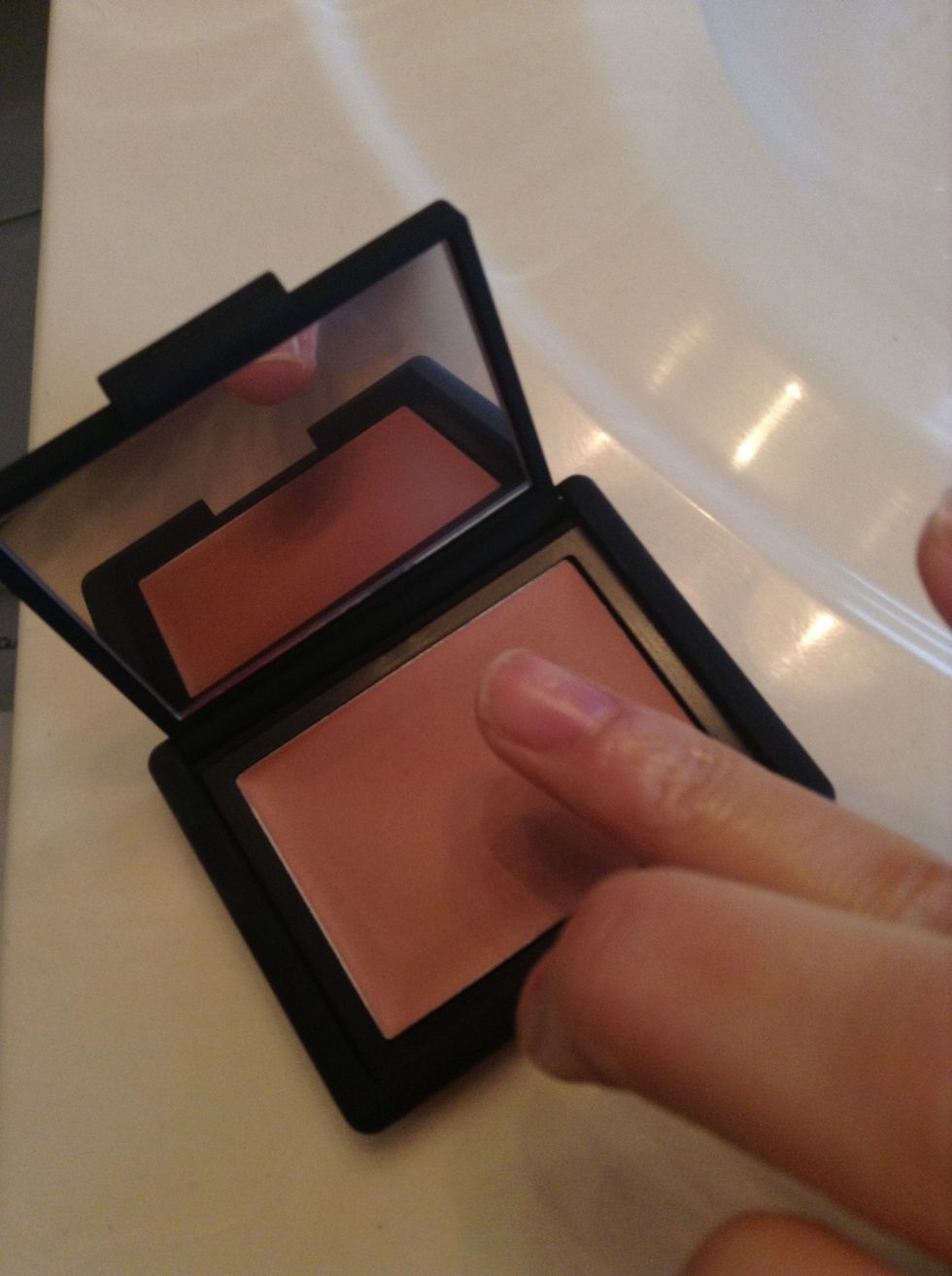 Yes. I am using my finger to apply. THIS IS ONLY ACCEPTABLE because it is my personal stash of makeup. NOT OKAY if you are using someone else's kit or applying makeup to someone else. Hahah.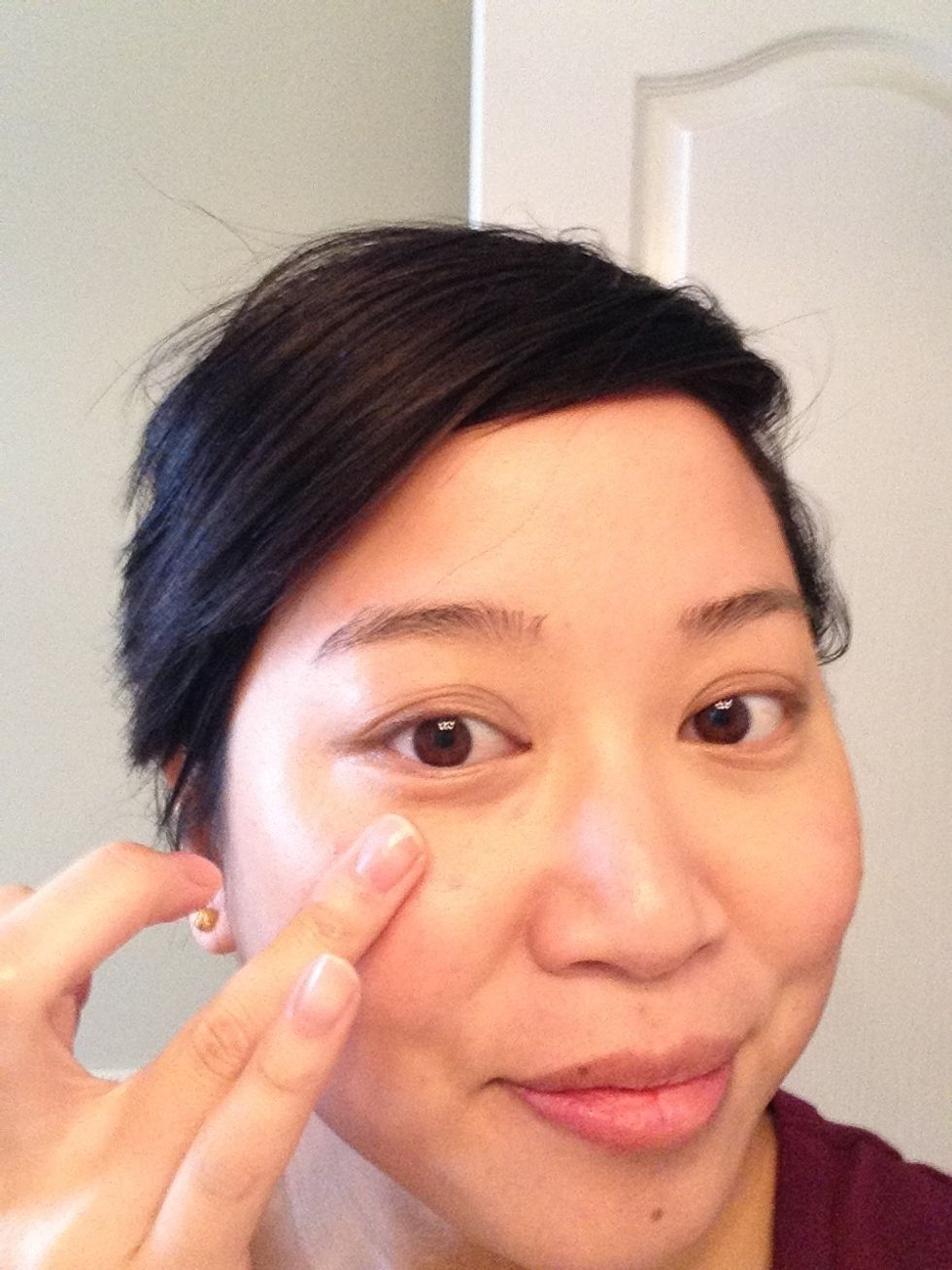 Blend in your lighter cream blush colour higher on the cheekbone area. Bring it upward and out toward the temple. I need to invest in a wig ... Seriously.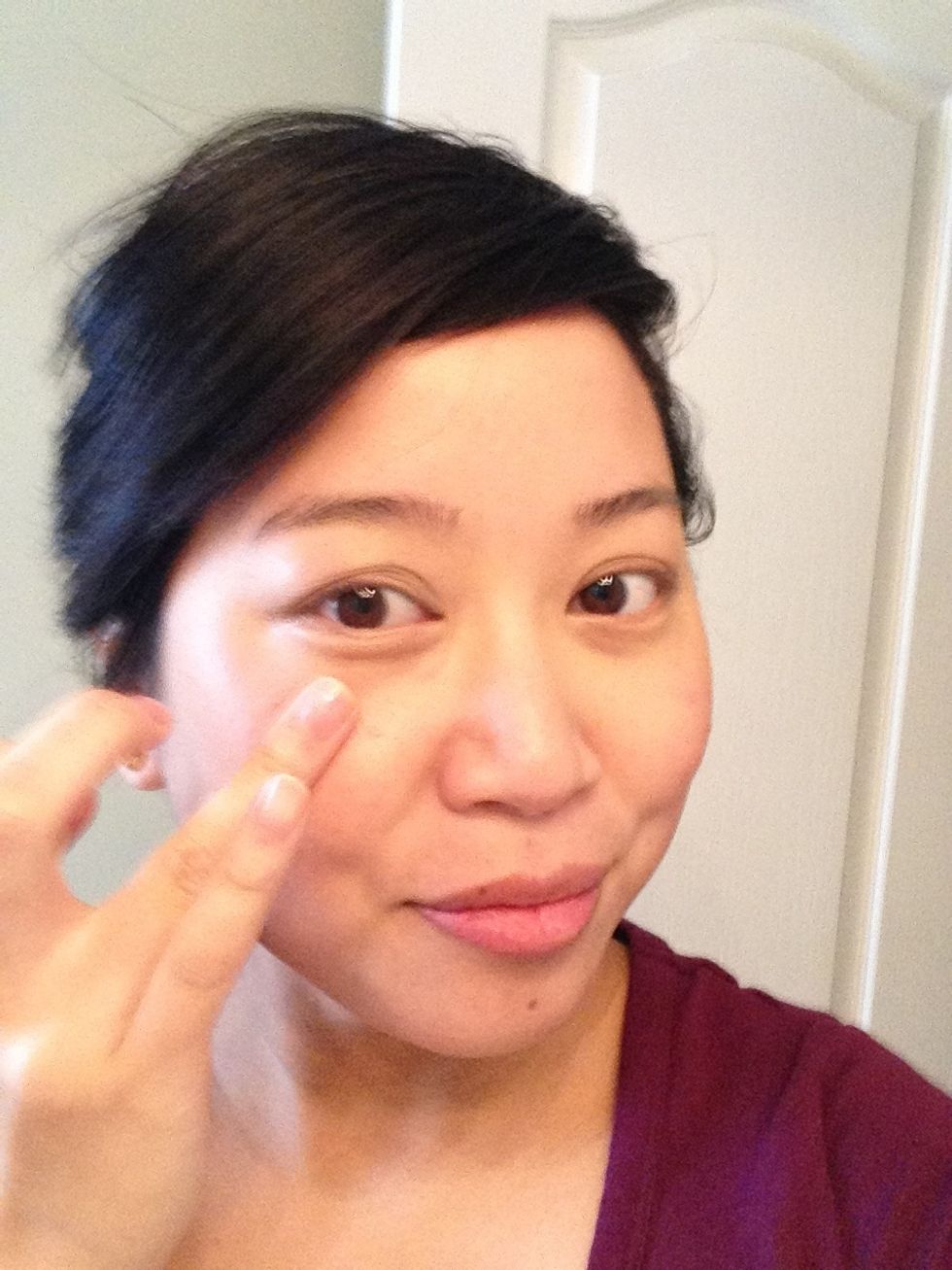 Repeat until you get the colour layered on how you like it.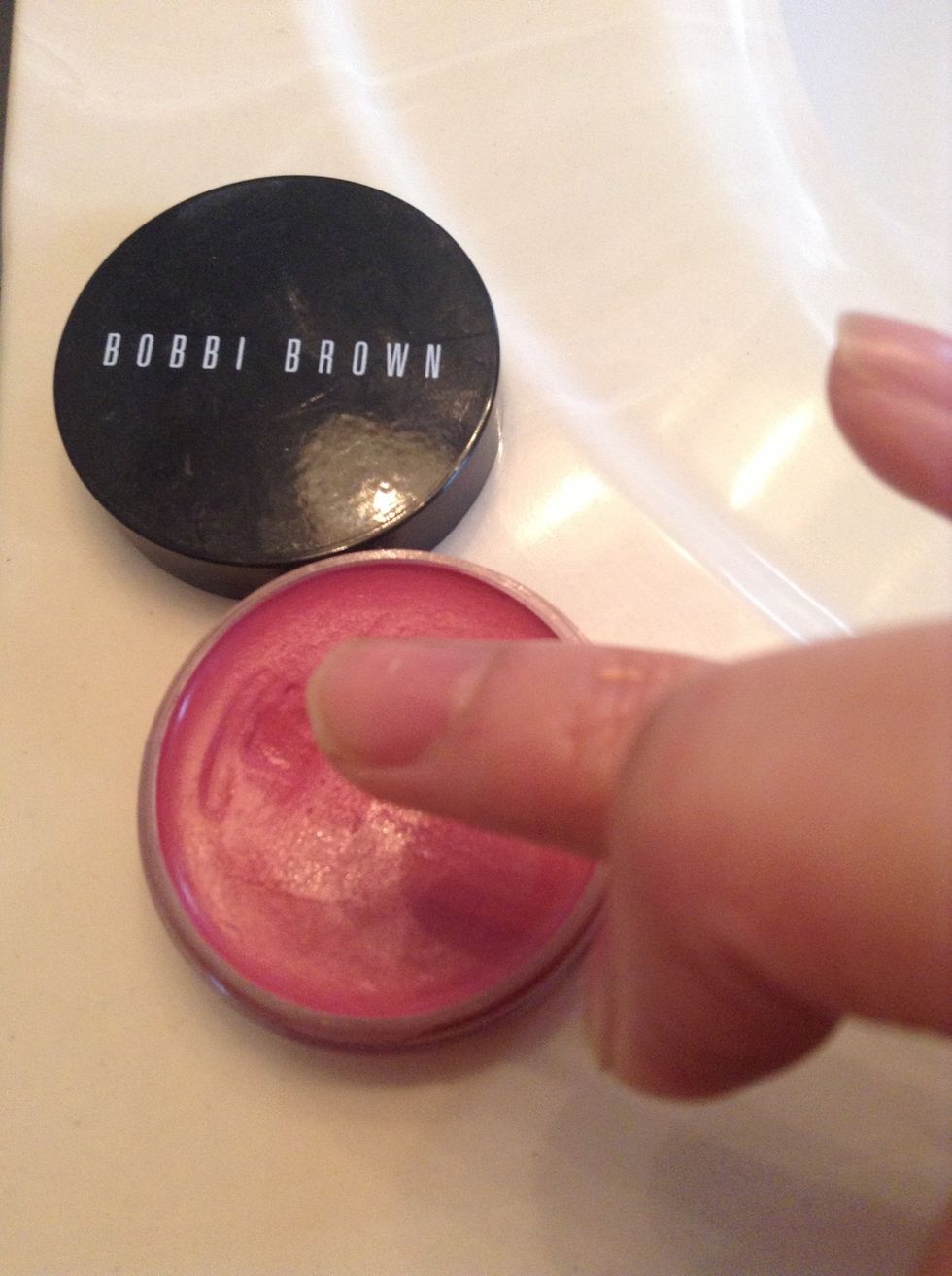 Now tap into a deeper, maybe more intense shade of cream blush.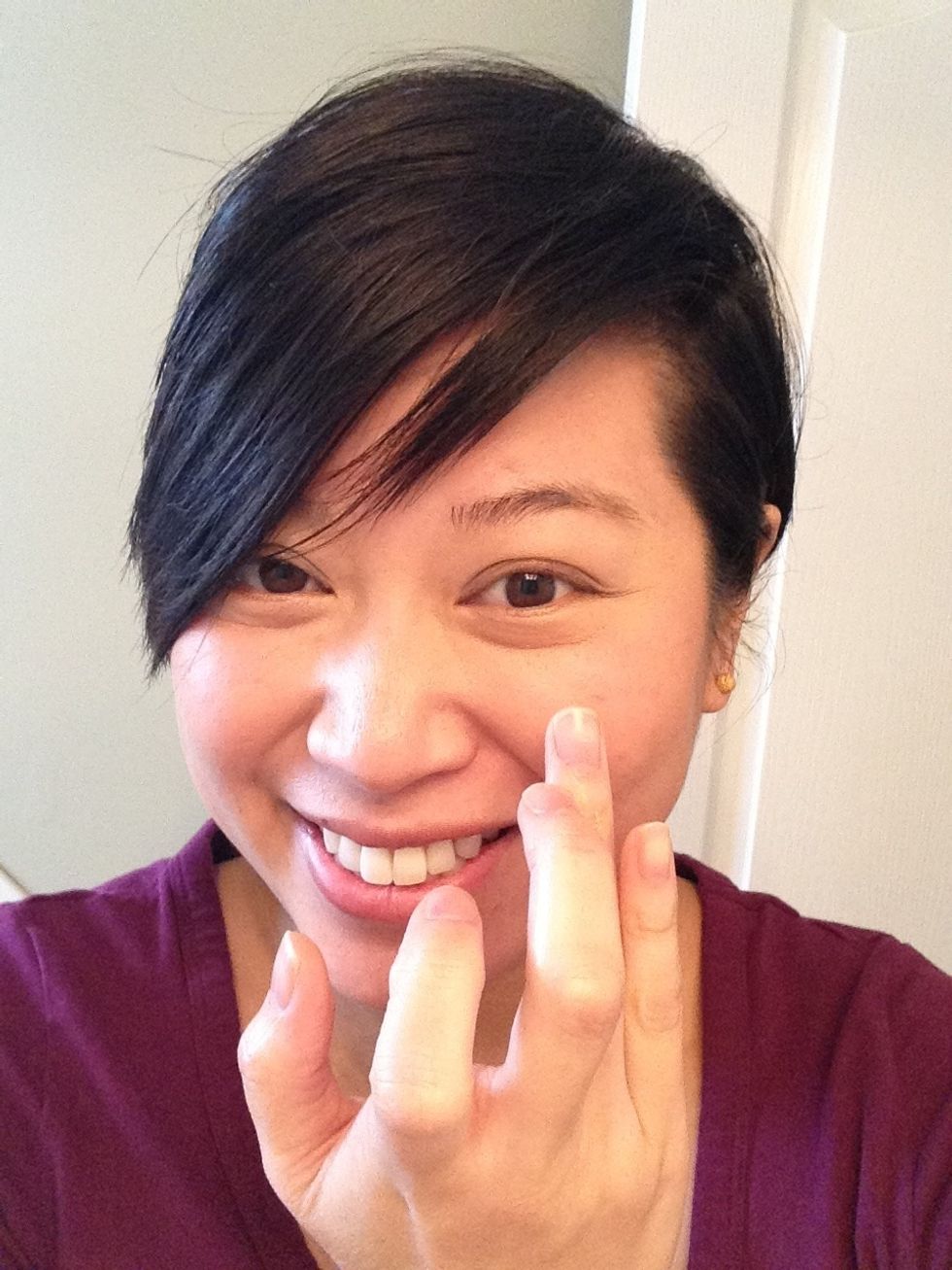 Using the same technique, apply this blush closer to the apples of the cheek but blend upward and outward fusing it in with the lighter blush previously applied.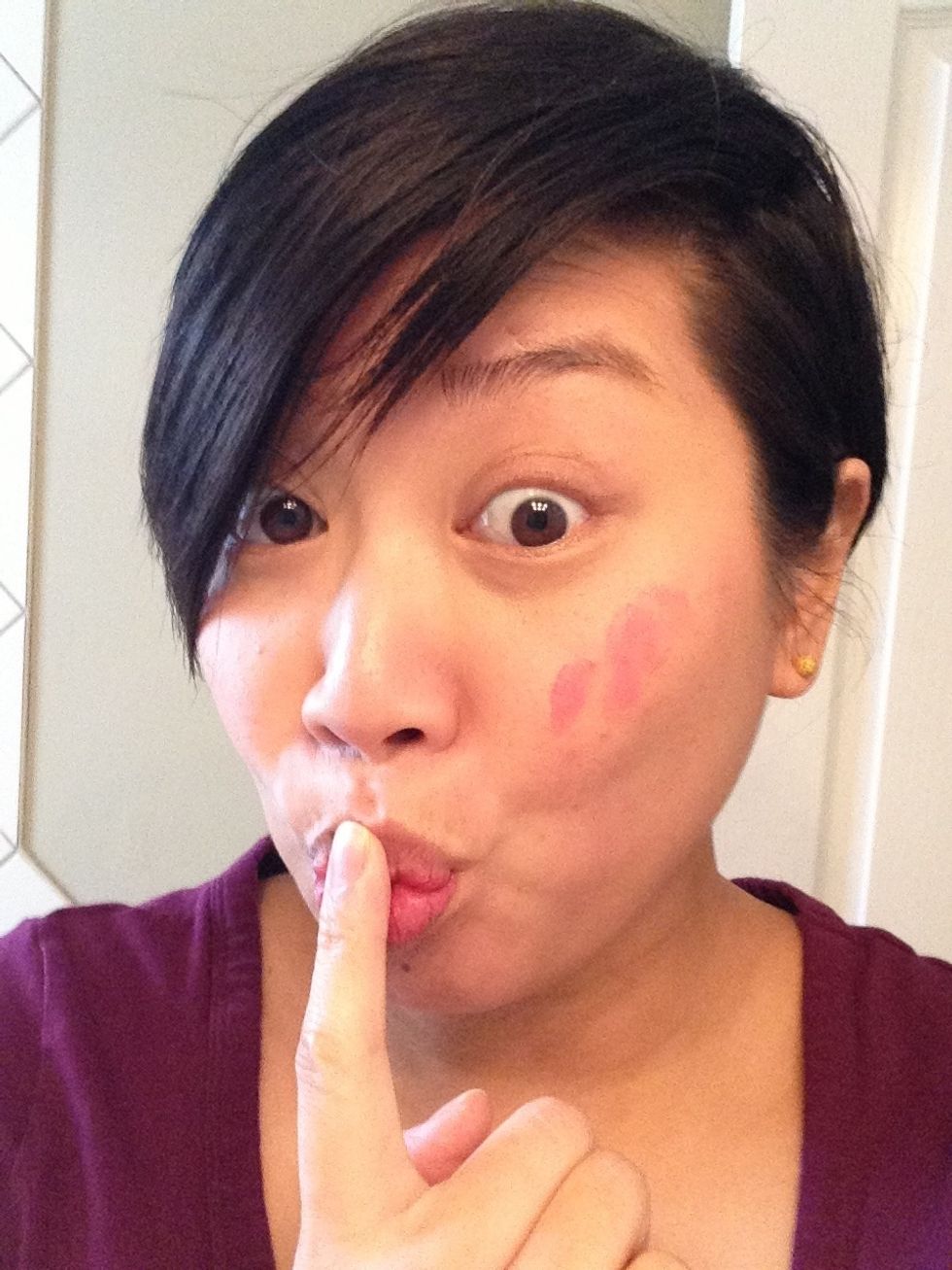 You can layer for intensity or more colour. I just plan to pick up my kid from school today ... so I am going to keep it light. I don't want to be THAT mom with the clown blush ...
Blend blend blend. I hate my hair. Seriously.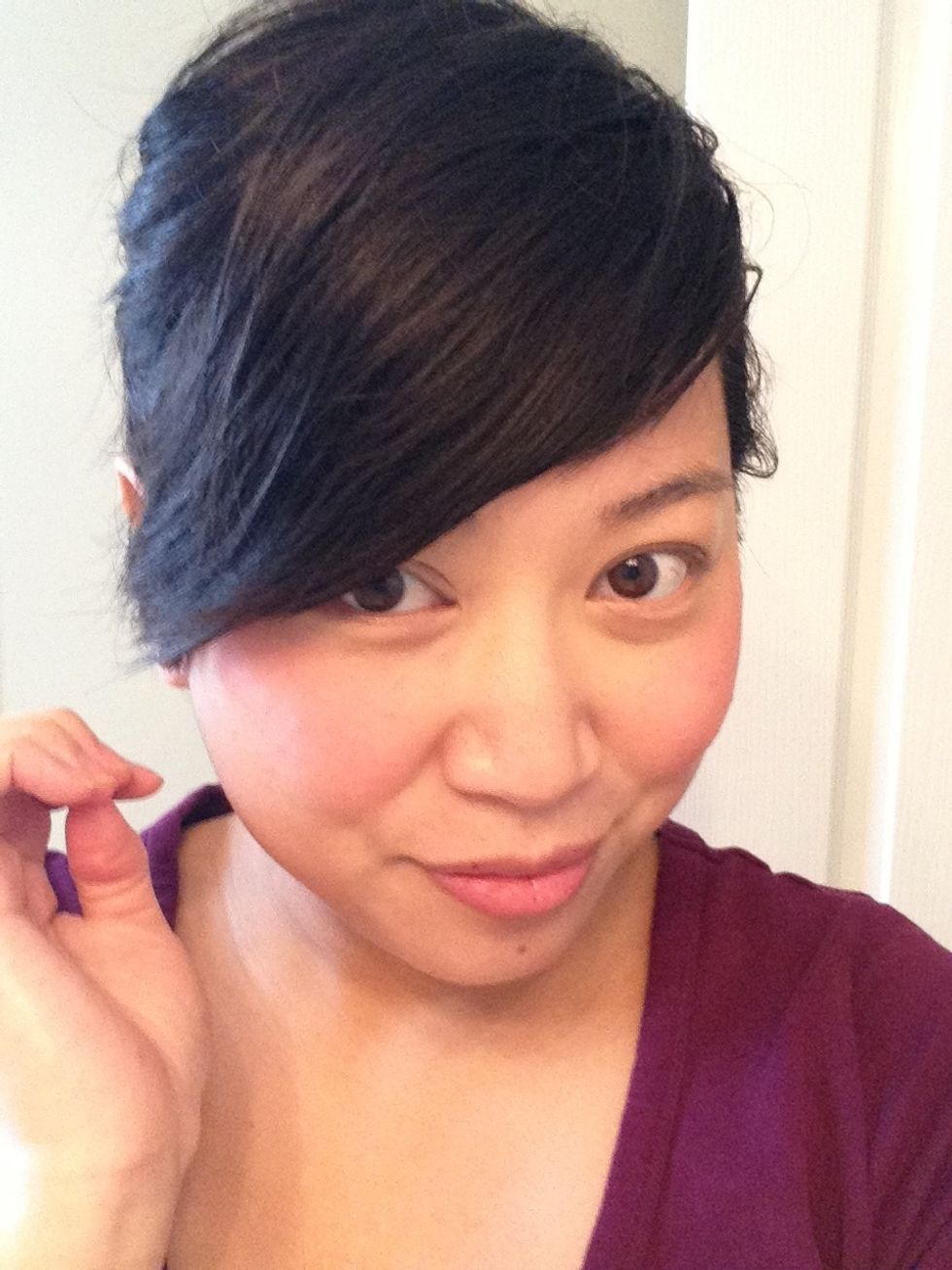 Ta da! An easy but dewy flush that is healthy but not overdone.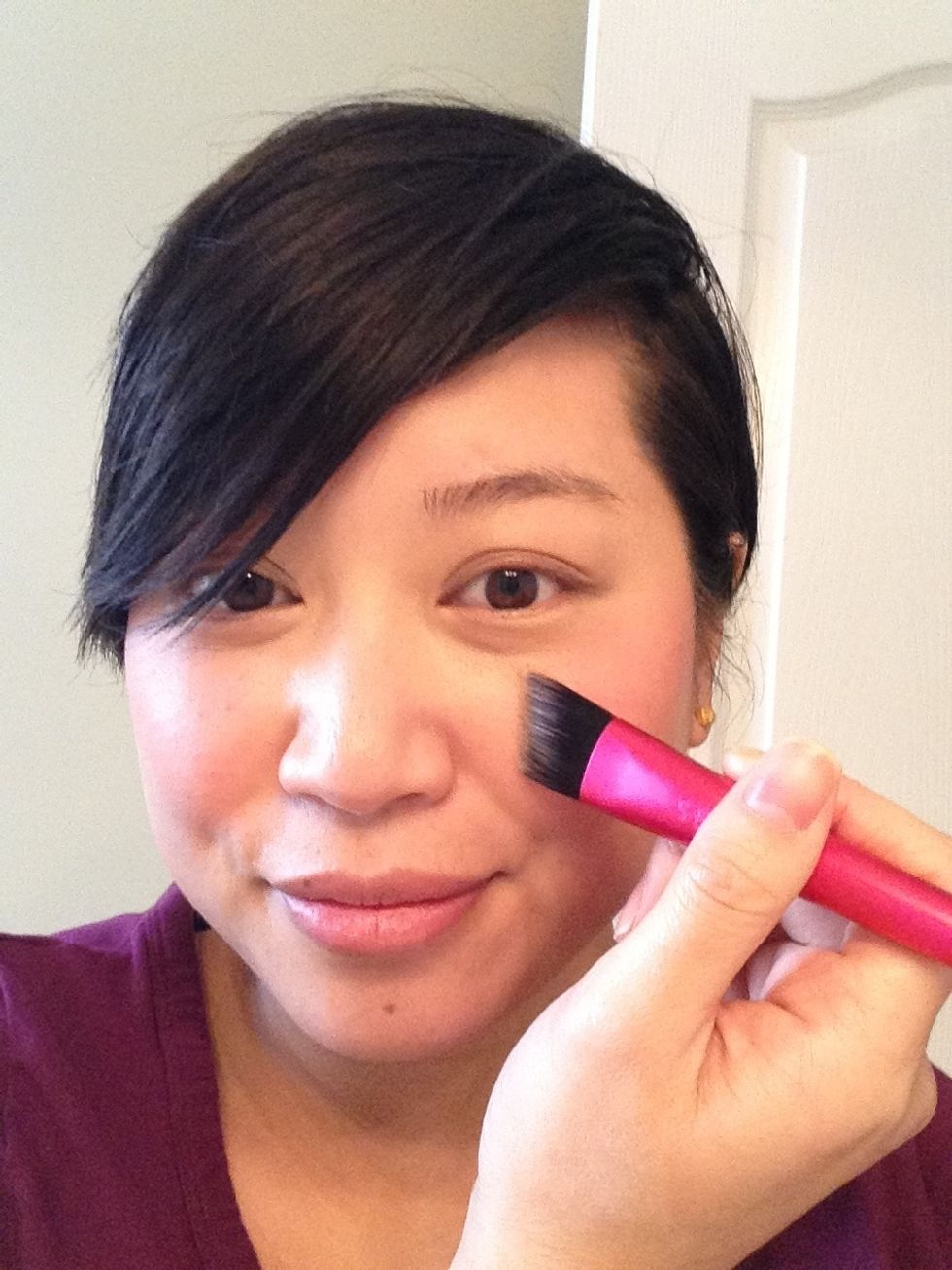 You can use a synthetic foundation brush to blend well if you want.
And to blend my blush into the skin for a soft glowing and halo-y effect, I will buff the entire face with a clean blush. Just work it over the entire face in a circular buffing motion.
Mascara. Your skin looks perfect right now ... So don't mess this up!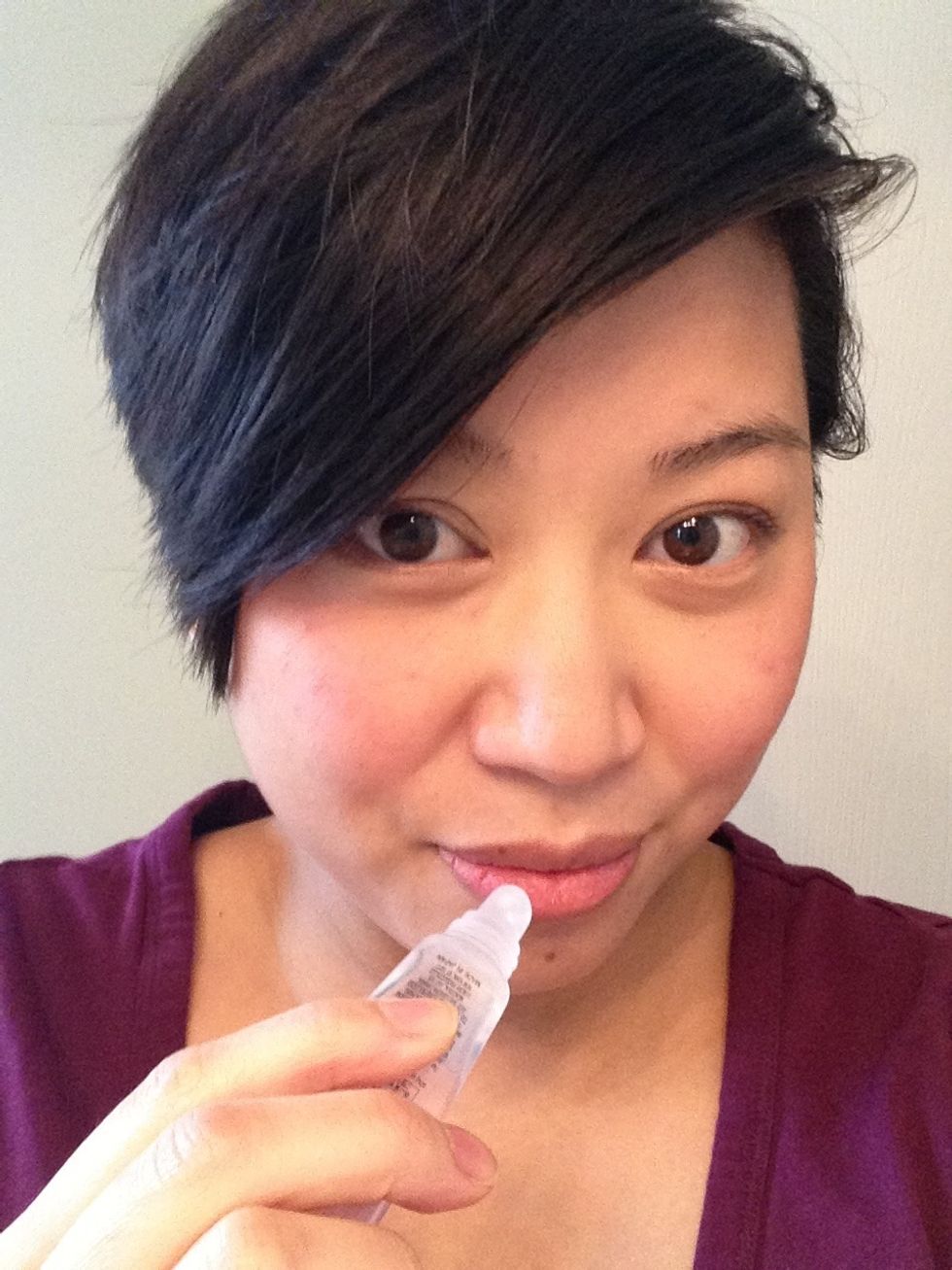 Add some lip gloss: clear, nude, pink ... Whatever!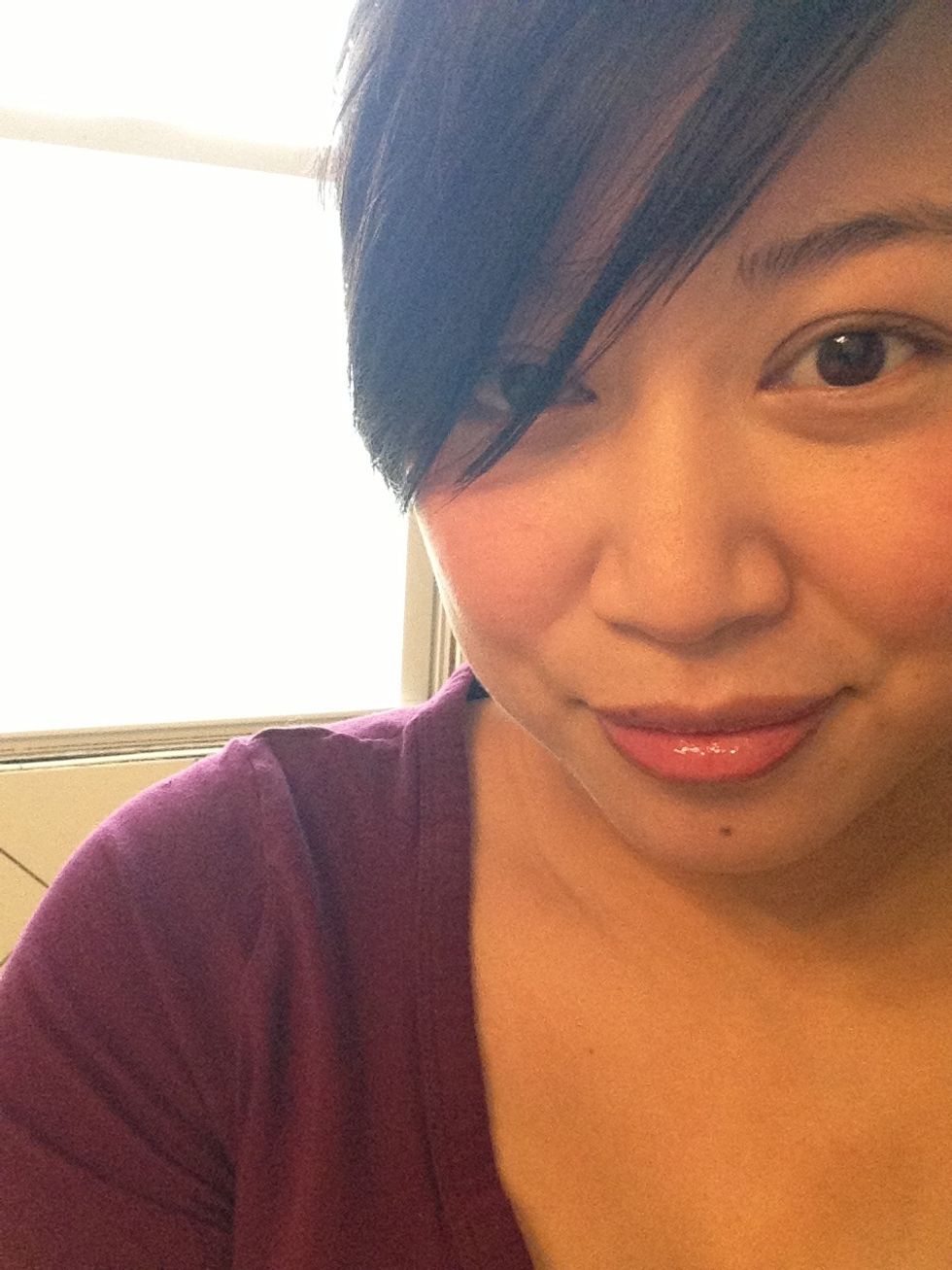 Finished look: with light from behind ...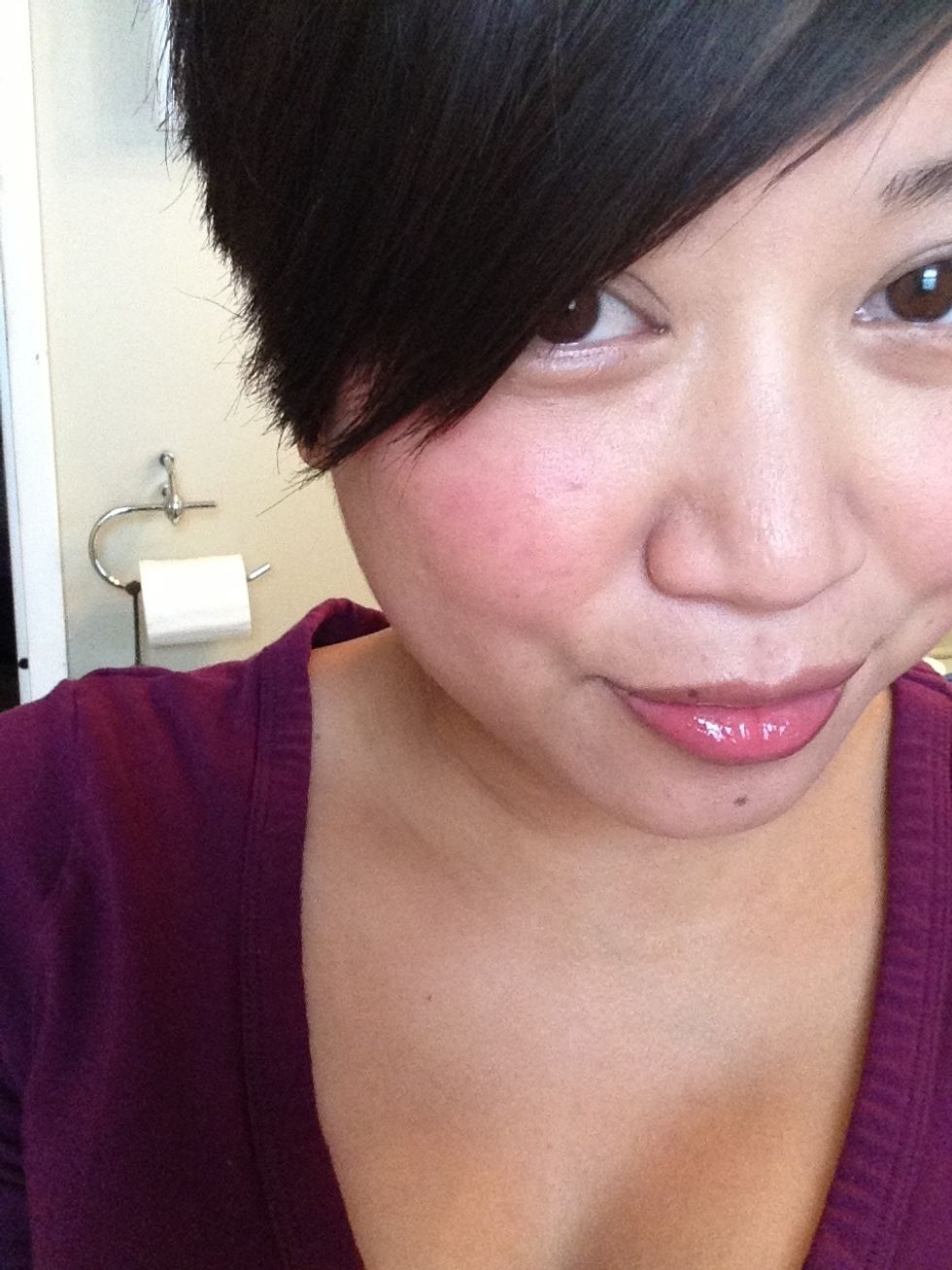 And facing the light ... What do you think? Are those pimples or chicken pox. My son just got the pox this weekend ... A little nervous .... :p
Thanks for following along. I love cream blushes and I hope you will learn to love them too! For more beauty: www.blushpretty.com
Base makeup
Concealer
Cream blushes in two shades
A Synthetic foundation brush
A powder brush
Mascara
Highlighter
Lip gloss