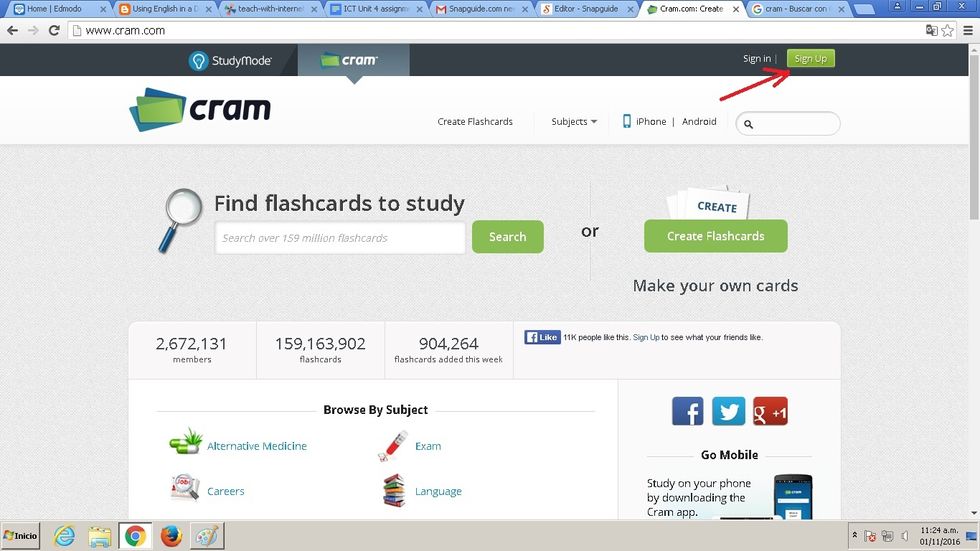 Access https://www.cram.com and click on 'Sign up' and create an account. If you already have an account, access it.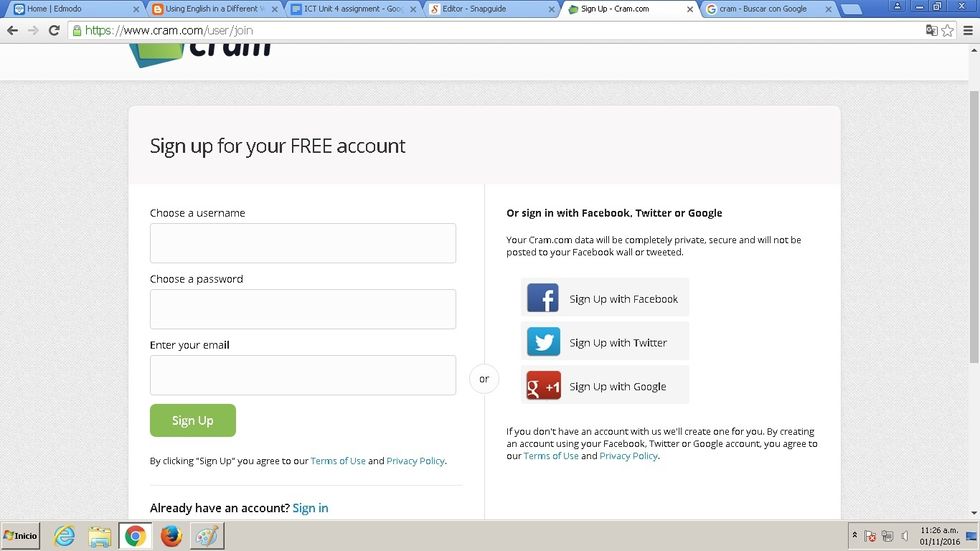 Choose a username and an appropriate password. You can also sign up with Facebook, Twitter or Google+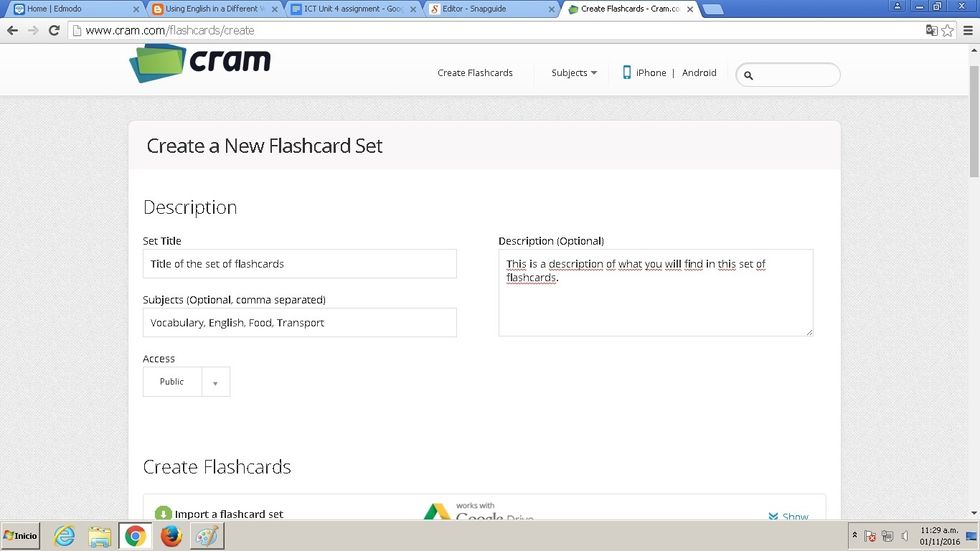 Click 'Create new set' and get ready to create it. Choose a suitable title, a brief description, and some key-words for the set of flashcards. Then, select 'public' or 'private'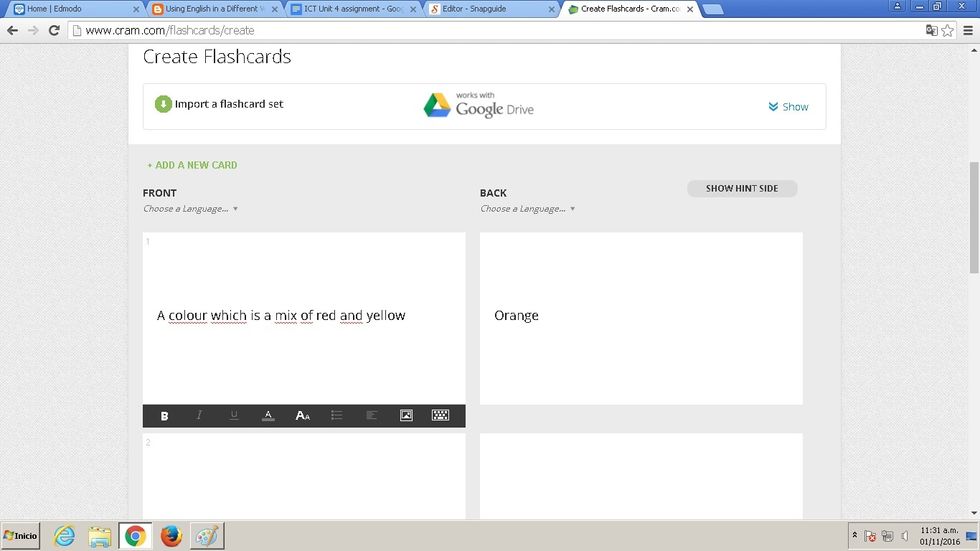 Scroll down and start writing your flashcards. You can add images, edit the font, underline, etc. Write the front side and then the back side. Write as many as you wish!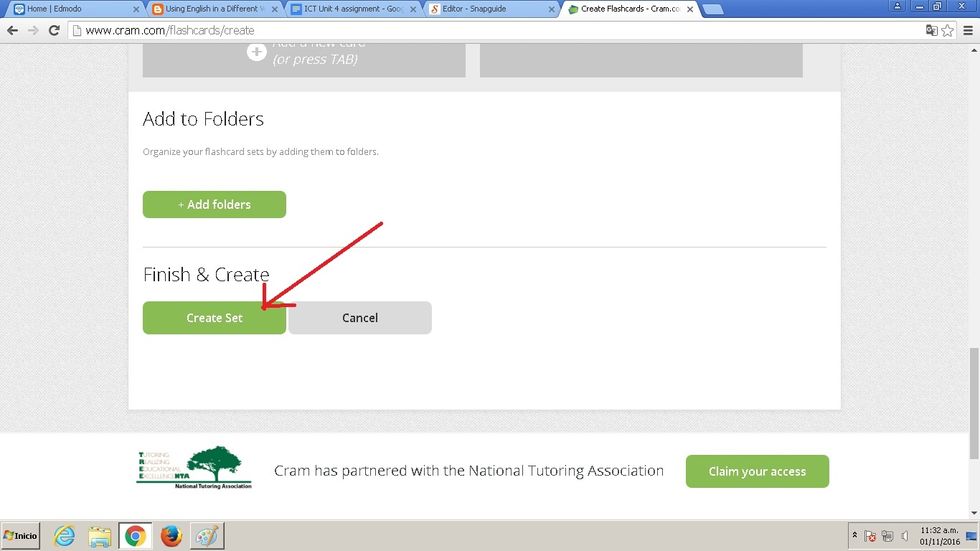 Once you finish, click on 'Create Set'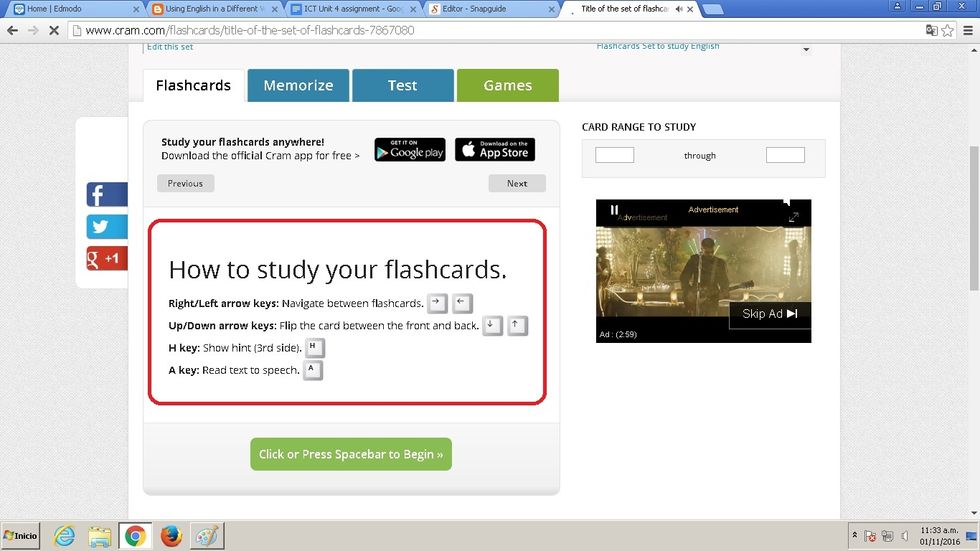 You are ready to use your flashcards! Follow the instructions with your keyboard. You can also flip, organize and shuffle the flashcards. Once you finish, create a new one, or visit any other sets.
The creator of this guide has not included tools