Learn to use chopsticks ! Then eat some ramen with your newfound skill ! >:3
15
1st Step: Find the right size for you. There are many types of chopsticks ranging from metal to bamboo. Find one that is comfortable for you to use. These belong to my baby sister, my brother and I (: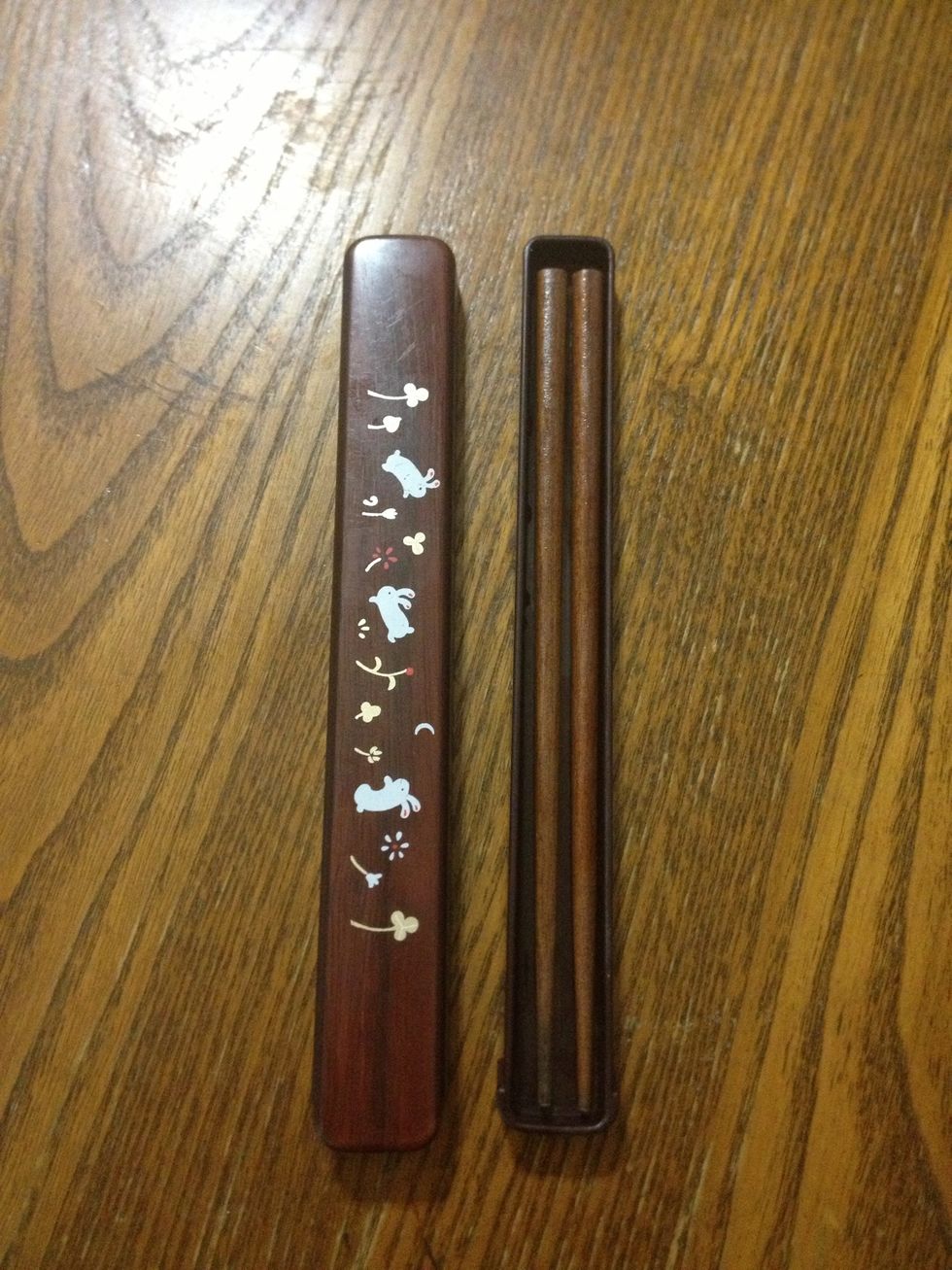 This one is my own pair :3 I ordered it online from JList.com ! :D
*Note: This is simply how I hold my pair of chopsticks, everyone has different hand positions as to how they hold/use theirs. :)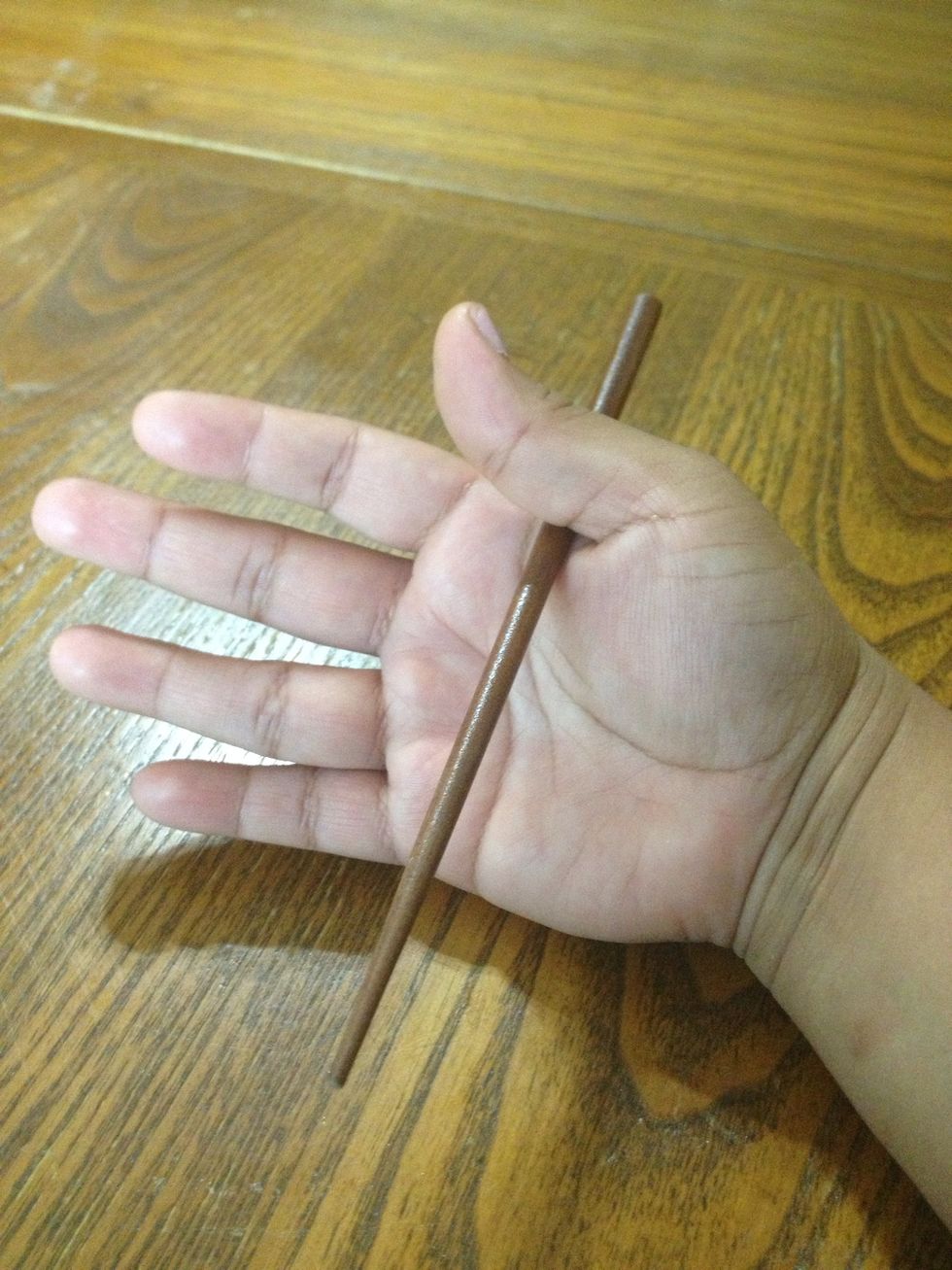 First take one chopstick and tuck it nicely in the web of your thumb. Depending on the length of the chopstick or however you feel comfortable holding it, about 1/3 down the chopstick is a good start.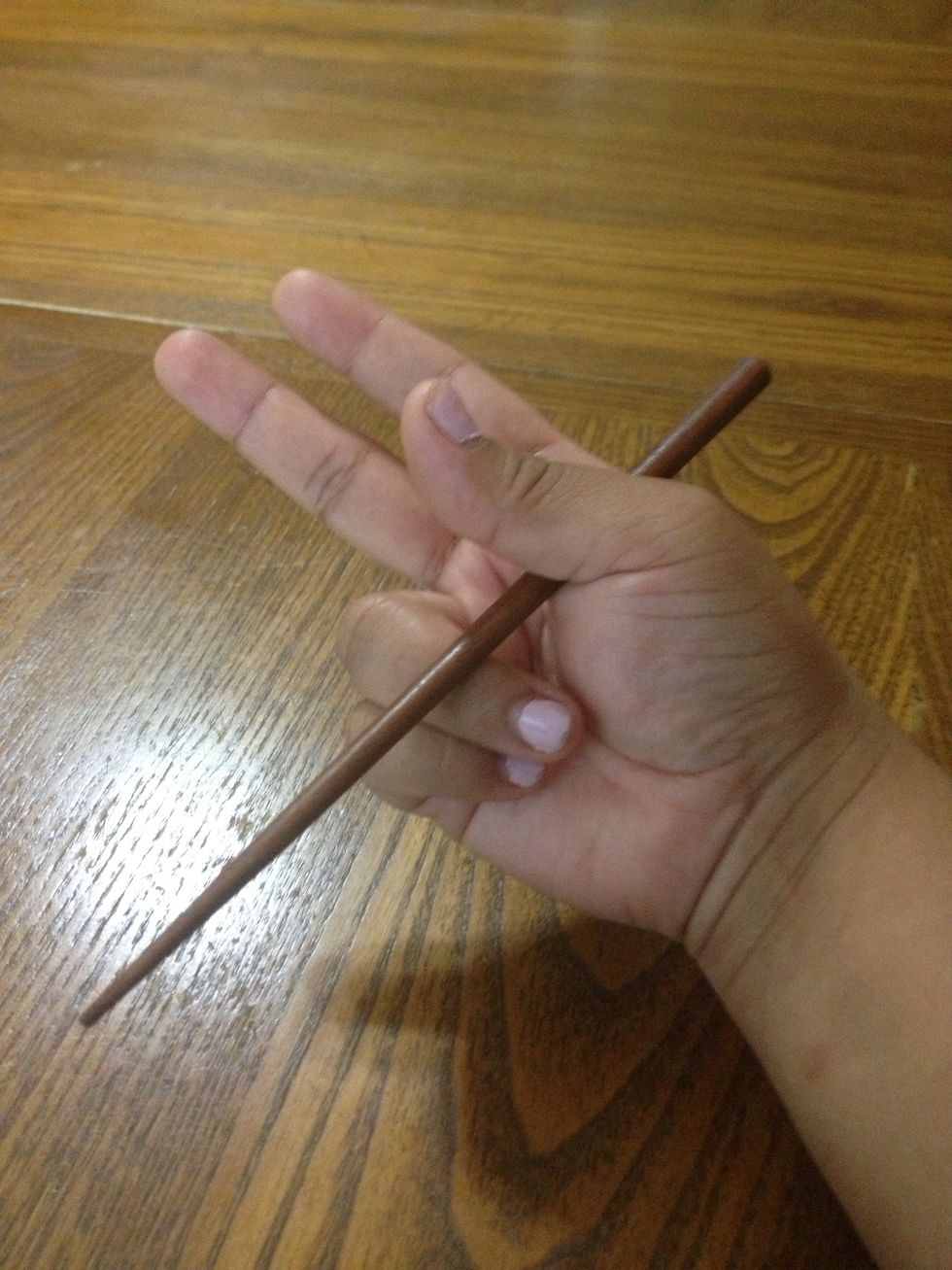 Most people would say to start off holding it like a pencil, but I found it difficult to use it that way.😅 I suggest to tuck in your last to fingers underneath the chopstick first.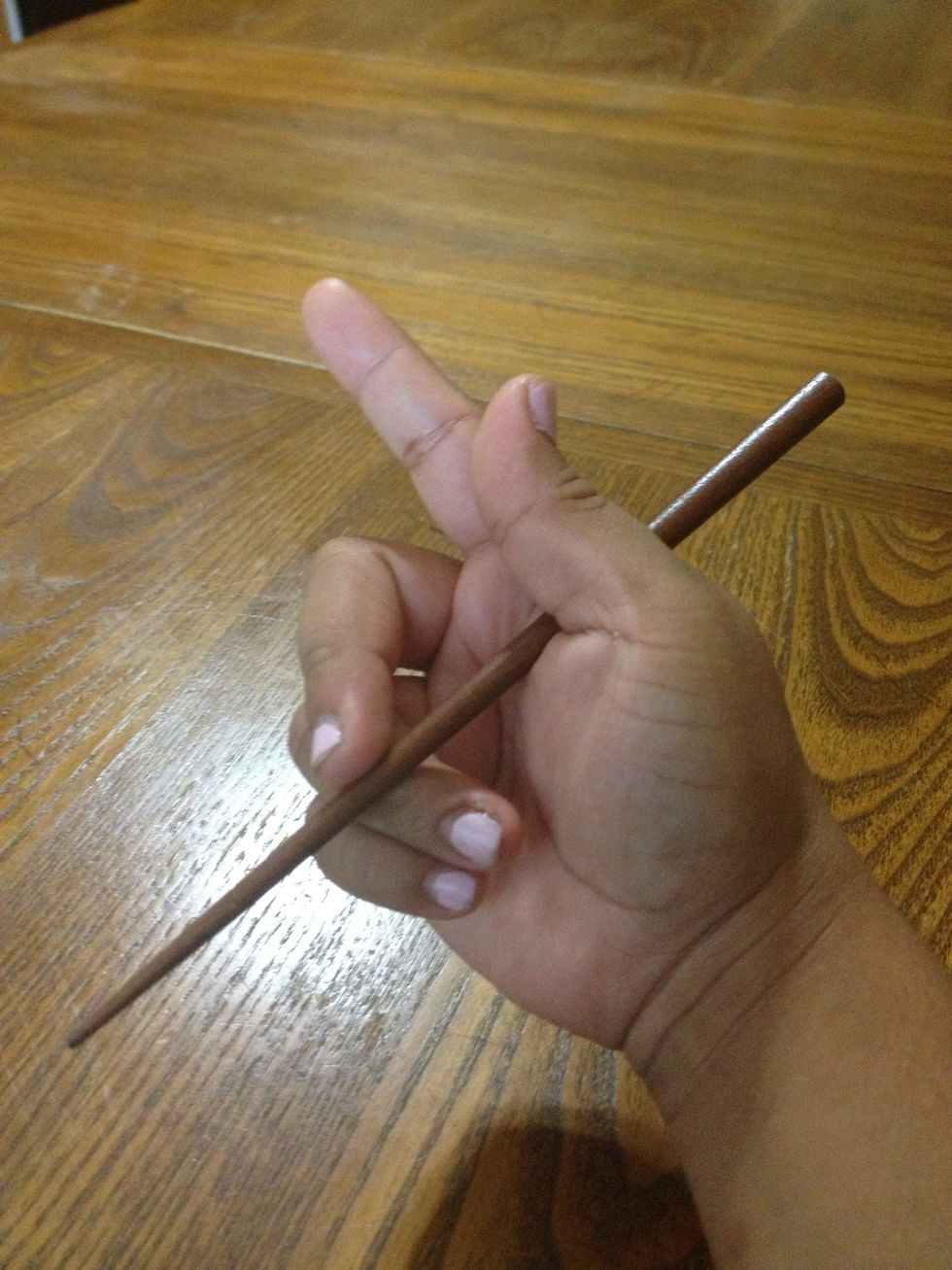 Then, with your middle finger, place it on top of the chopstick.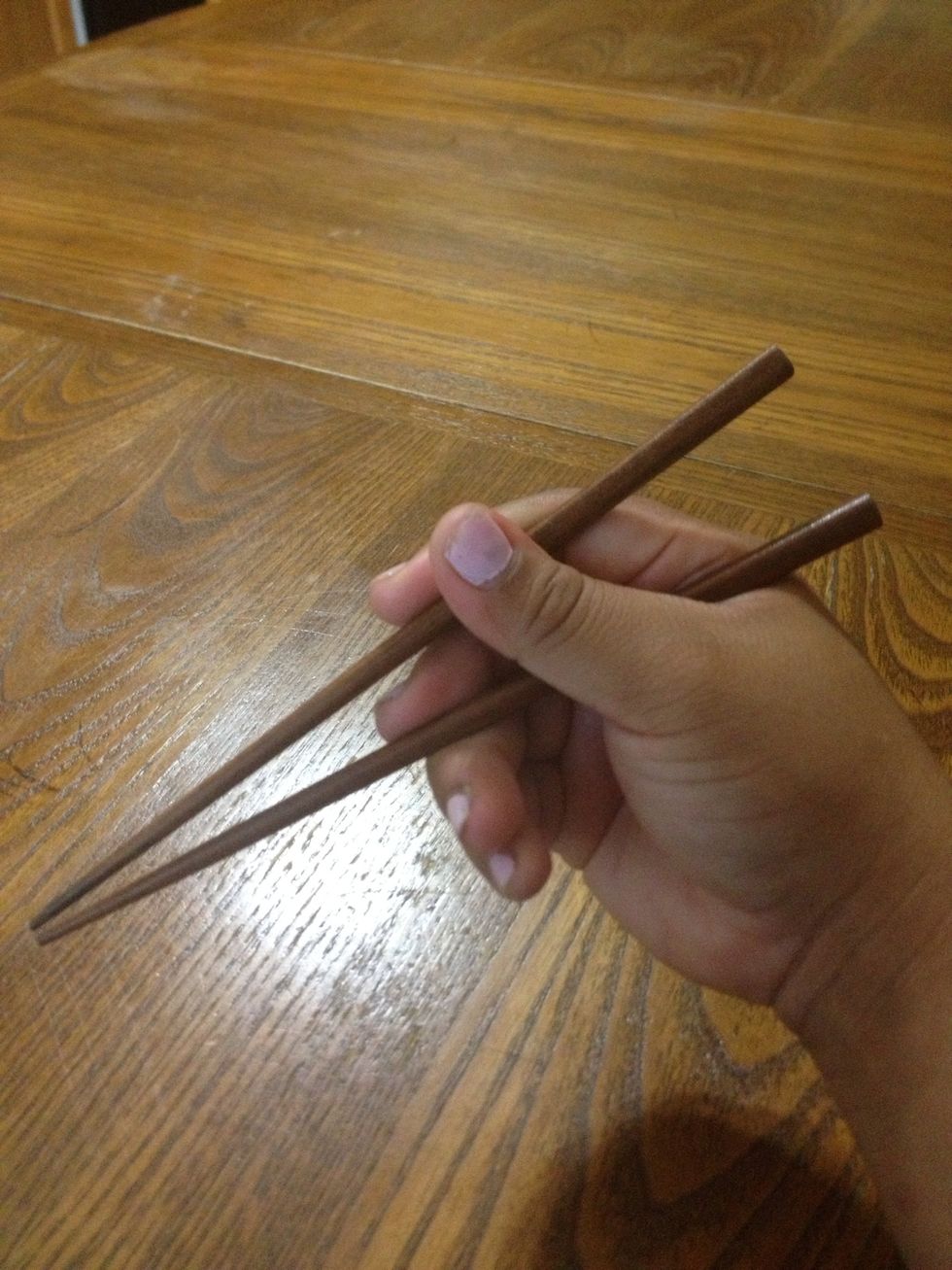 With your middle finger now on the chopstick, you can now insert the second chopstick. With the remaining finger, you place it on top of the chopstick. Like this ---->
Now that you have the hang of it, lets practice picking stuff up ! :D
Ta-Da ! :D Now you know the basics of how to use chopsticks :) Keep practicing and when you're more comfortable try using it at the dinner table and see what you can pick up. :3
1.0 Pair of Chopsticks
1.0 Plate/Bowl
5.0 Small objects
Janese Tapia
A vegetarian chef ! :D That ultimately cooks meat for the family ? So here's some nifty recipes I like ;) ENJOY ! ❤