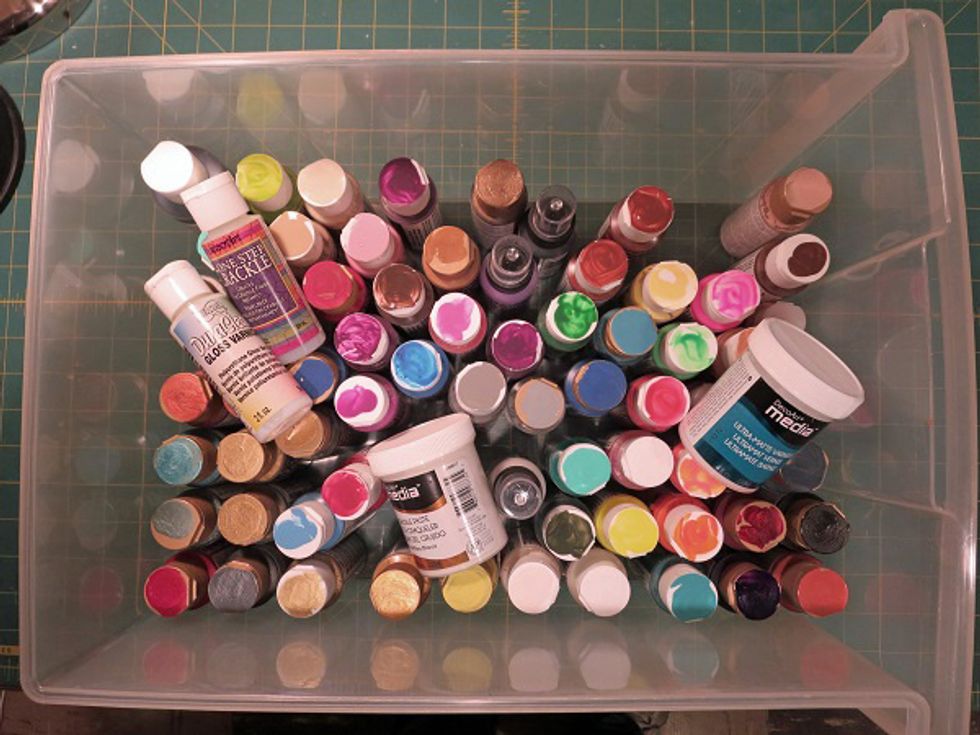 Altered Pages and Deco Art are partnered in January 2015 to bring you inspiration!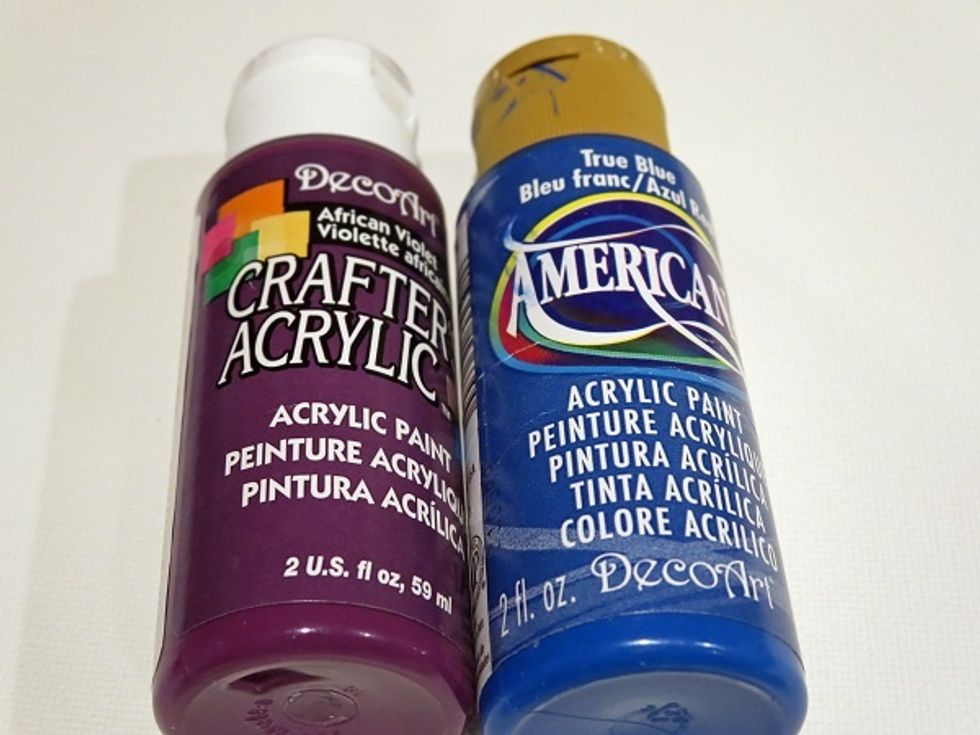 These two colors were blended to make the base color of the canvas.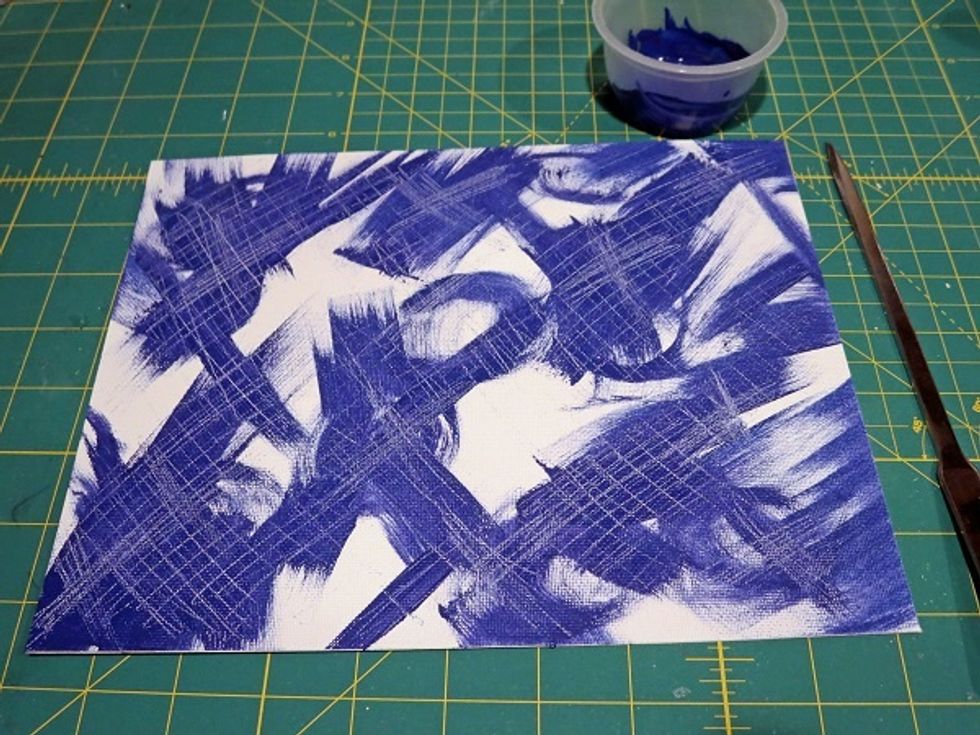 A hand "drawn" plaid pattern was etched into the not-quite-dry paint.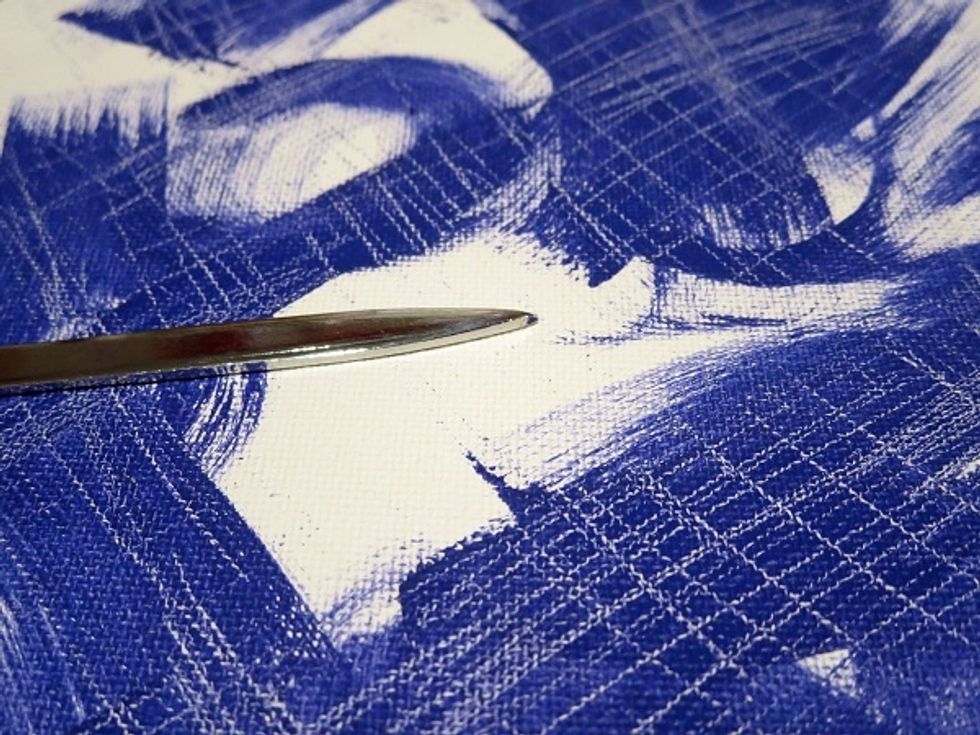 I used the sharp tip of a letter opener to draw the pattern and remove some of the paint.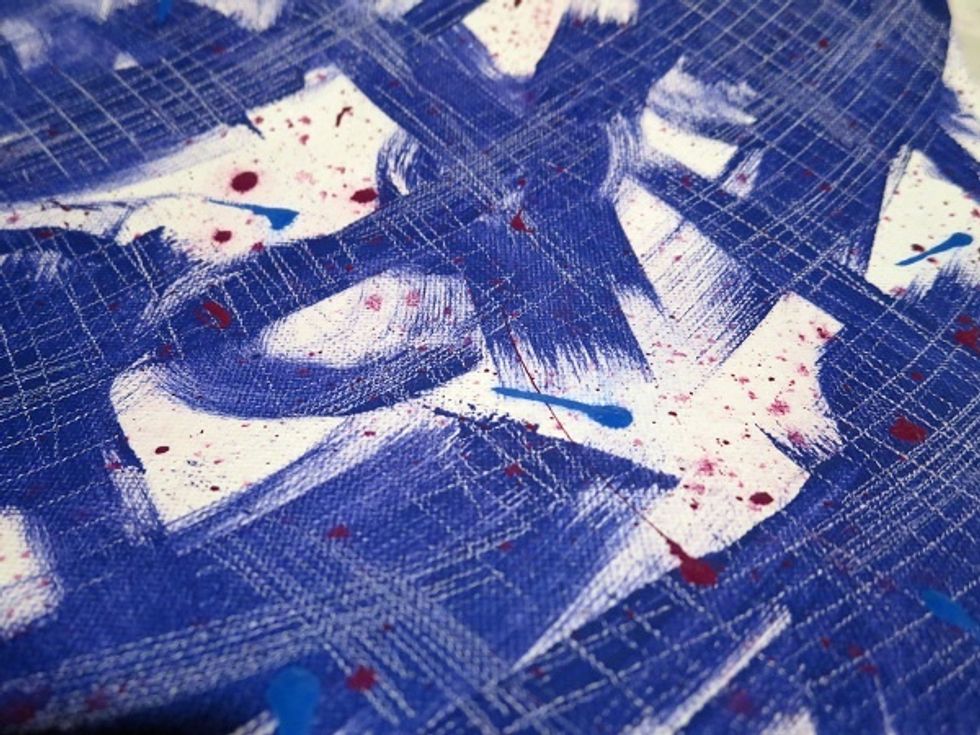 Each of the two main colors were used separately to make splats on the canvas.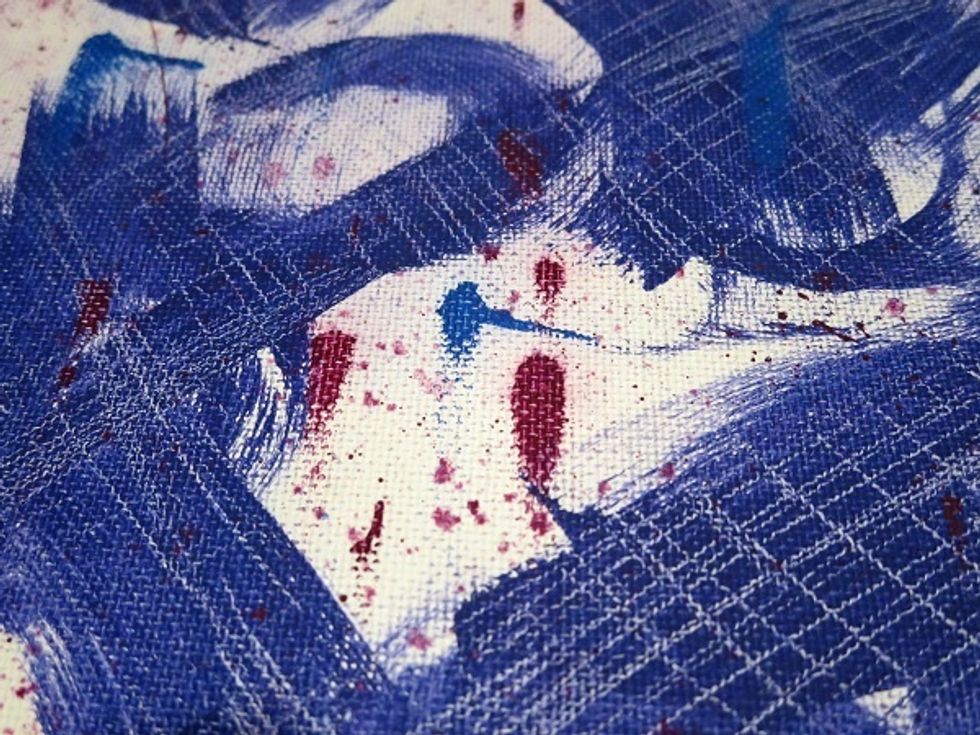 When the paint was almost dry I used a credit card to scrap off the top layer. This allowed the canvas to show through the splats and also smeared the edges to give them a softer look.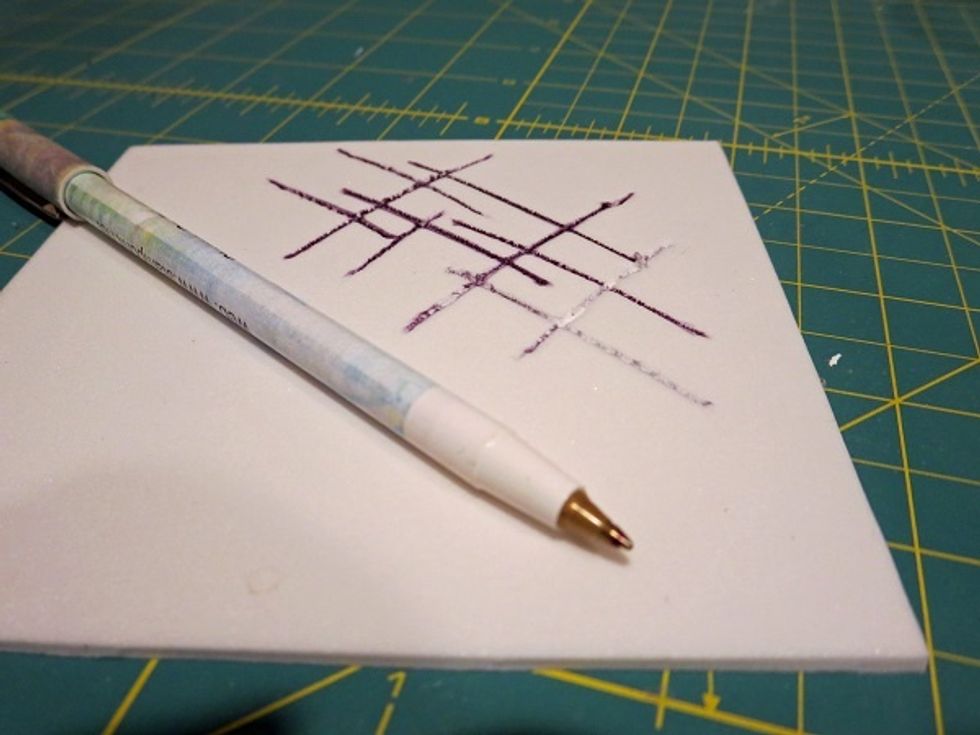 Another plaid pattern was etched into a sheet of fun foam using a regular ballpoint pen.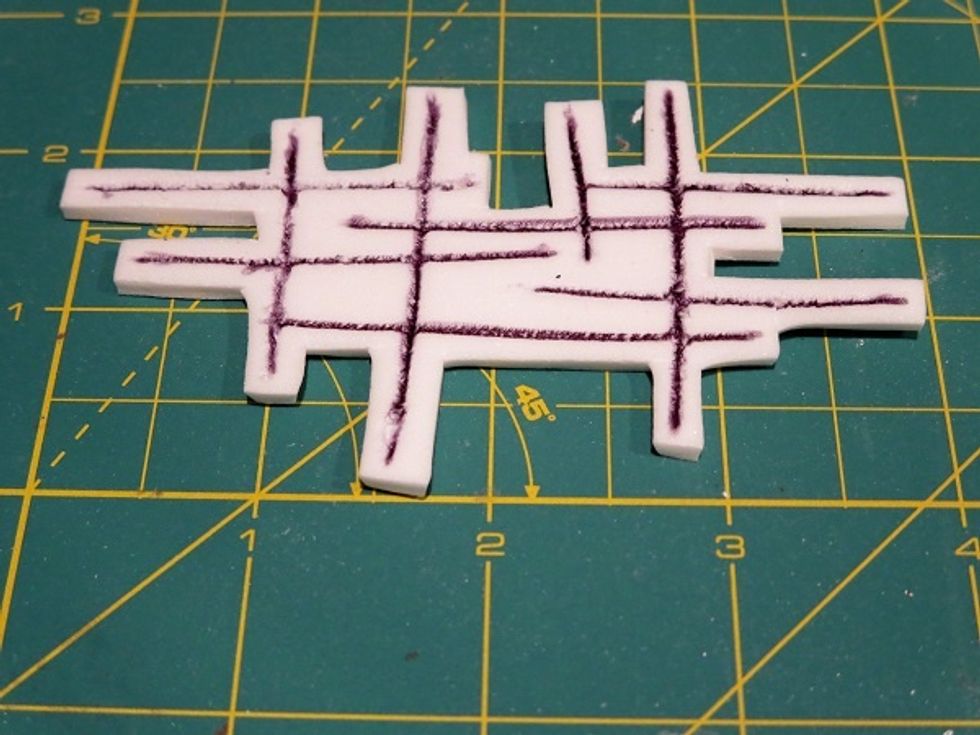 I cut out the pattern freehand to make a foam stamp.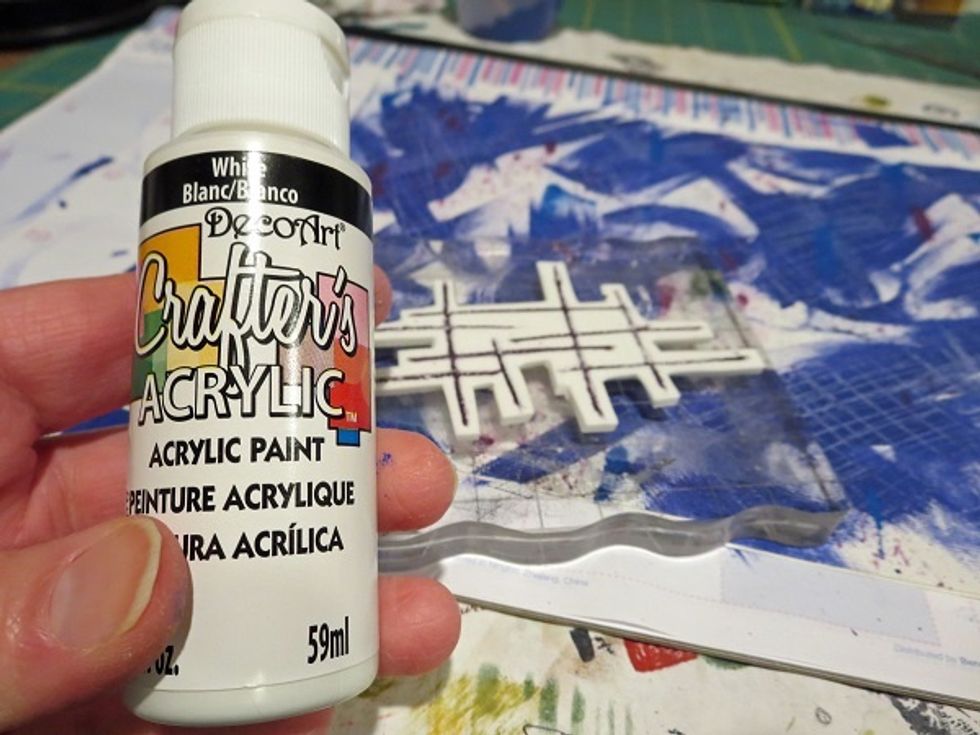 I used white paint on my handmade stamp.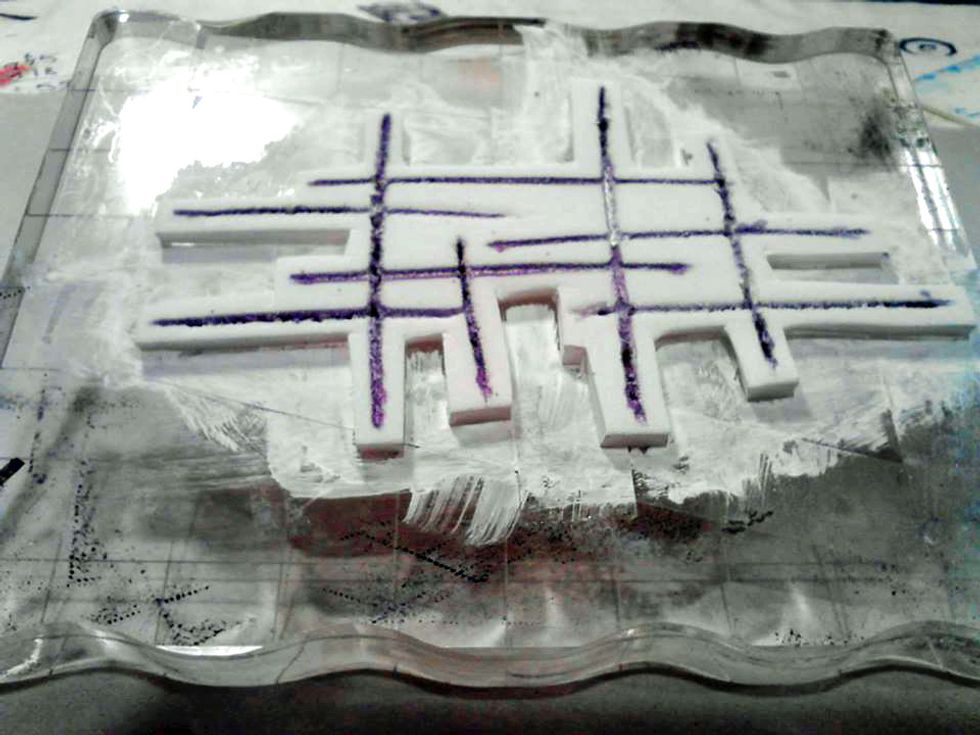 The paint doesn't hurt the foam and this stamp can be used over and over.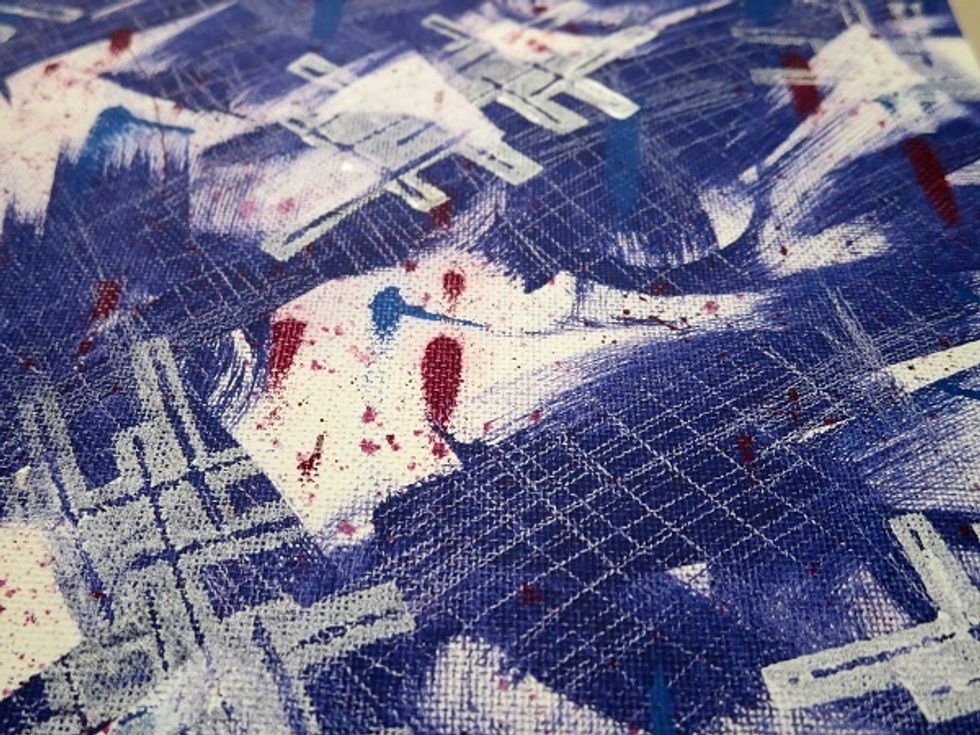 See how the pen markings show in the white.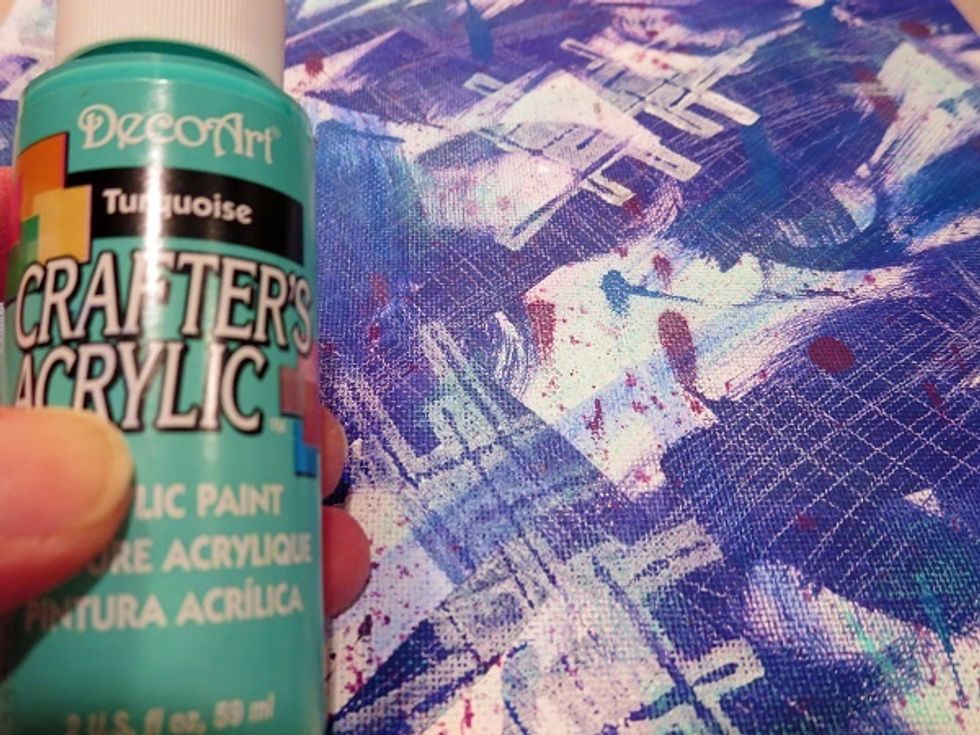 Turquoise was added with a very light touch in some of the white areas.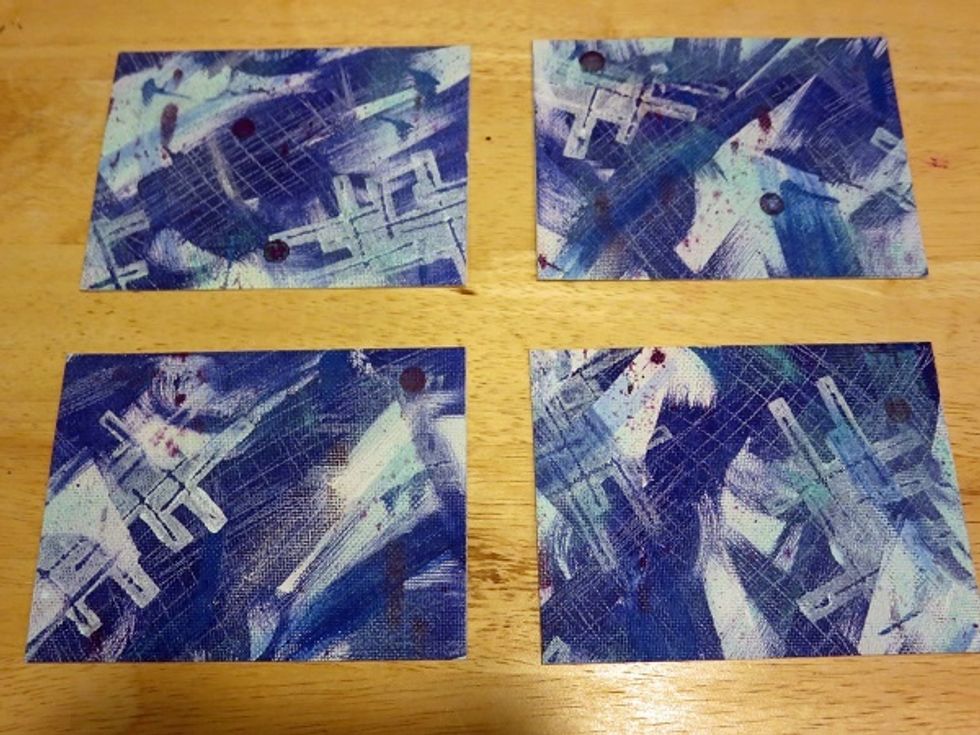 The canvas was then cut into four panels which measured 3 3/4 x 5 each.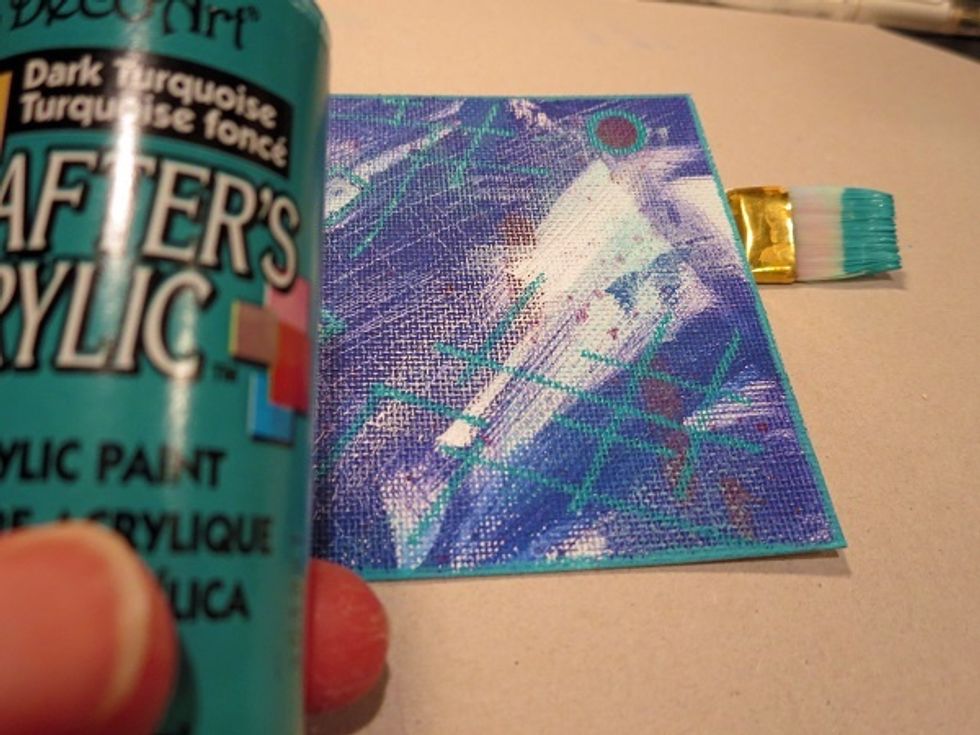 This piece has a freehand Dark Turquoise plaid and a painted border.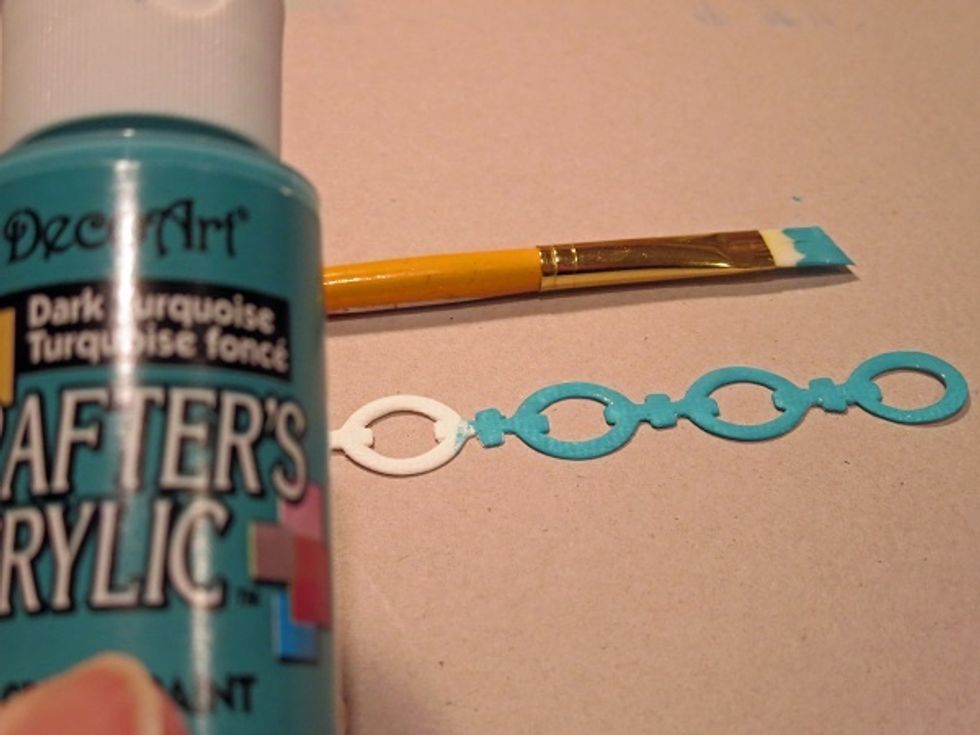 This white border was painted Dark Turquoise so it would blend better with the canvas.
This image is available for purchase at AlteredPages.com. I chose solid color images because the background pattern is so bold.
The complete set of four cards.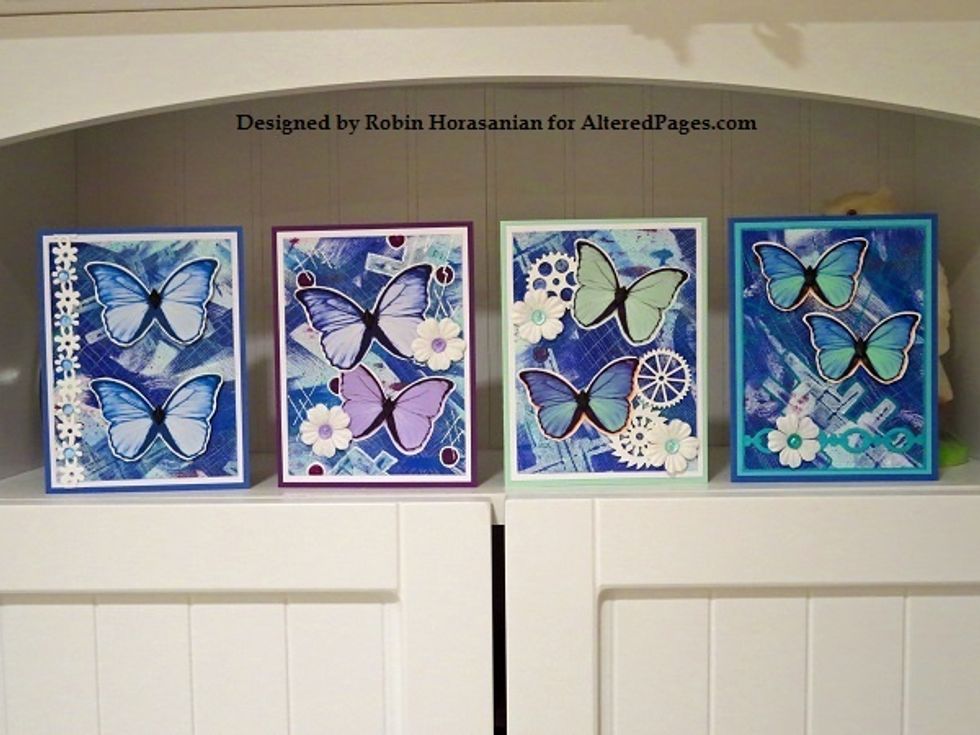 Cards on display.
This project can be seen at Altered Pages Artsociates blog on January 9, 2015. http://alteredpages-artsociates.blogspot.com/
Please also visit my personal blot at http://www.robinsbirdhouse.blogspot.com/ to see my other projects.
Americana True Blue Paint
Deco Art African Violet Paint
Deco Art Turquoise Paint
Deco Art Dark Turquoise Paint
Deco Art White Paint
Fun Foam
Bazzill Mini Borders
Leaky Shed Chipboard Gear Shapes
Bazzill Paper Flowers
Dew Drops
Lyons Stick-On Canvas 8x10, cut into quarters
Altered Pages Collage - Fairy Wings
Assorted colors of card stock
Robin Horasanian
Proud to be an AlteredPages.com Design Team Member. I am a long-time rubber stamper and am fairly new to mixed media. Love learning new techniques!