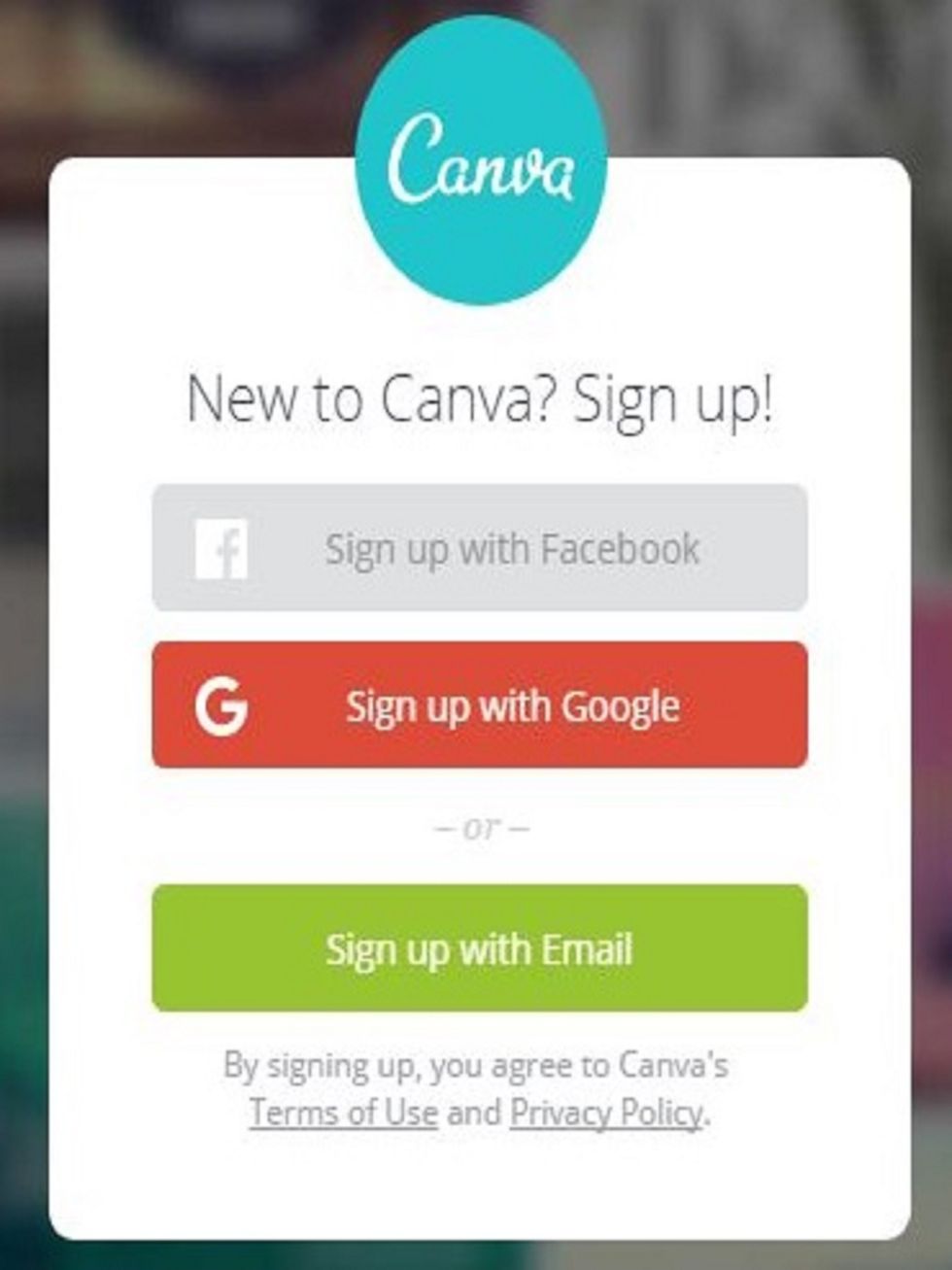 Log in. If you don't have an account, you can sign up using google, Facebook, or just your email and a password.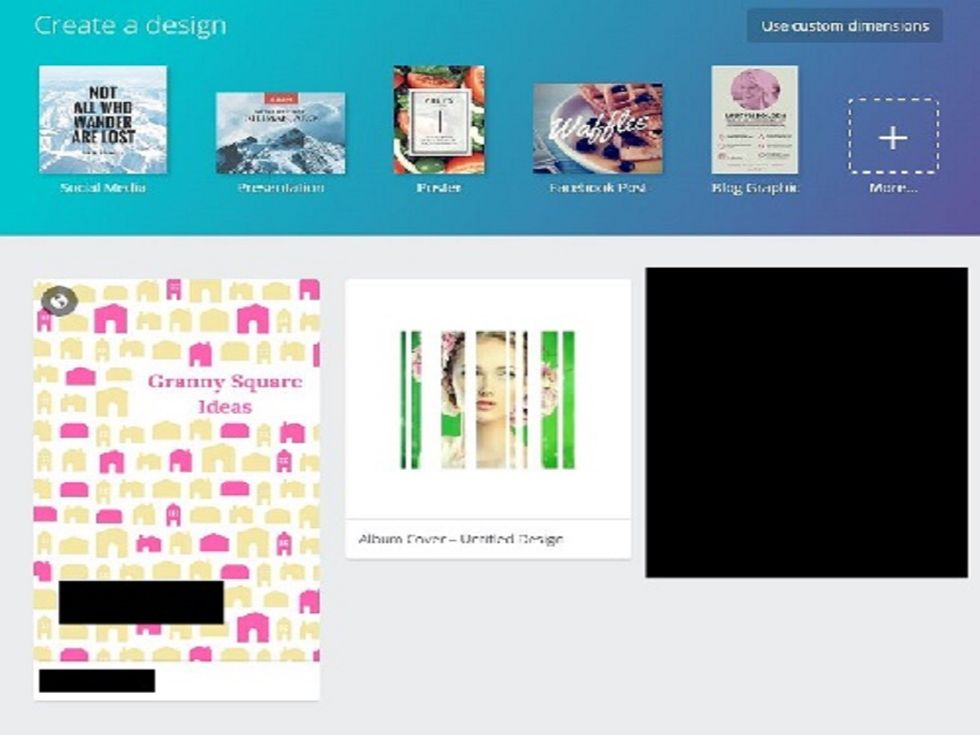 After you log in, you will see a page something like this. (I blocked out some personal info.)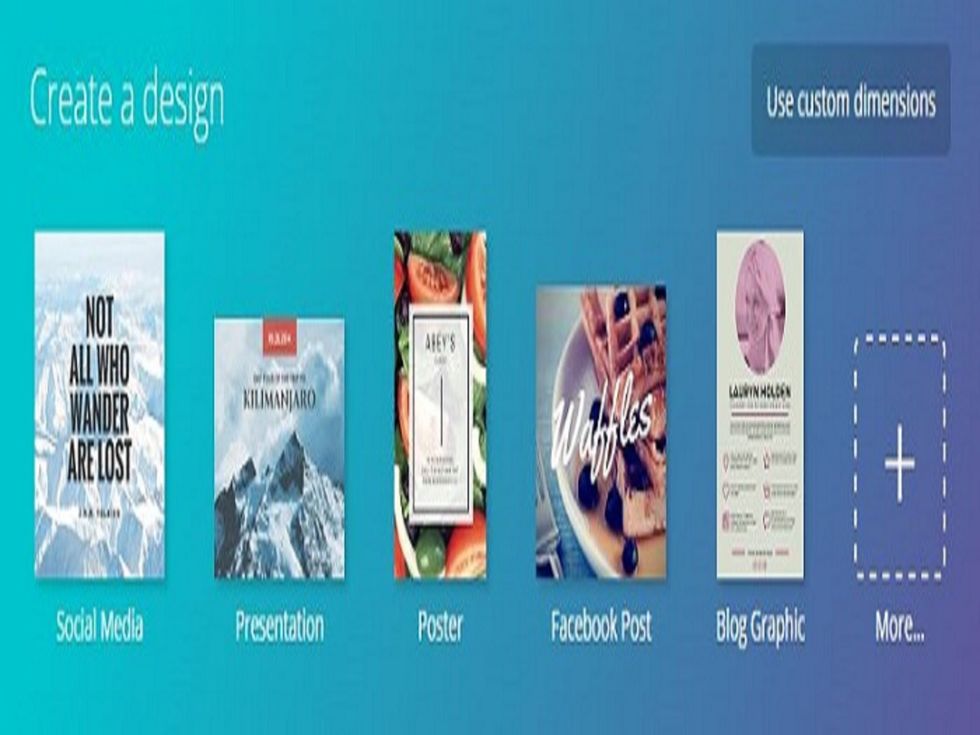 Go to the top right, where it says, "Create a Design", you will see a list of templates. Then, at the end, where there is a box with a plus sign labeled "More" Click this box.
Scroll down the page, you should see "Blogging and eBooks". At this point your best choice is eBook. You could choose Wattpad Cover or Kindle. I chose eBook. It is almost the same for all templates.
Making the covers don't need a lot of explanation. Choose layout from the sidebar on the left. Then, edit the layout to fit your standards.
Add a picture or 2 of your own if you'd like, and put your title on. Make sure to add your name, and any other important information. Basically, this is all yours. Get creative!
Next you'll have to make a back cover. The back cover should be simple. If your eBook is a guide, for example, you should have contact info. If it is a book, you should write something about you.
For this part, you make the middle of the book, or more specifically, the story. My book is a crochet guide, so it doesn't have a story. If you want, you can make the pages directly on Canva.
Or, you can type the pages elsewhere, then download the covers as images and use an online PDF converter to assemble them. But, if you want to do the whole eBook on canva like I did, just add pages.
Once you have those pages ready (you can put backgrounds or whatever on them) an then in the sidebar, click the t, then choose the type and font of the text you want for your book.
Once you have the text, just type. You'll notice on the side of the pages, There are arrows, a copy button, and a delete button. Click the up and down arrows to move the order of the pages.
Finally, click the download button on the top of the page. It will give you a zip file with all the pages as images. Upload the images to https://online2pdf.com/ and covert to PDF.
And you're done! Publish your eBook where ever you want!
A computer
wifi
this guide
a human-ish