Compatible devices - iOS 7 or 8 supported iPhone or iPads or latest supported smart phones and Tablets . Download MyGecko App and install.
Register with new account if you are a new user.
Tap on ' I already have an account ' if you are an existing user and login with your credentials.
Add your Gecko using + or press on ' Add a Gecko' button in the next screen. Shake your Gecko as per shown in next screen.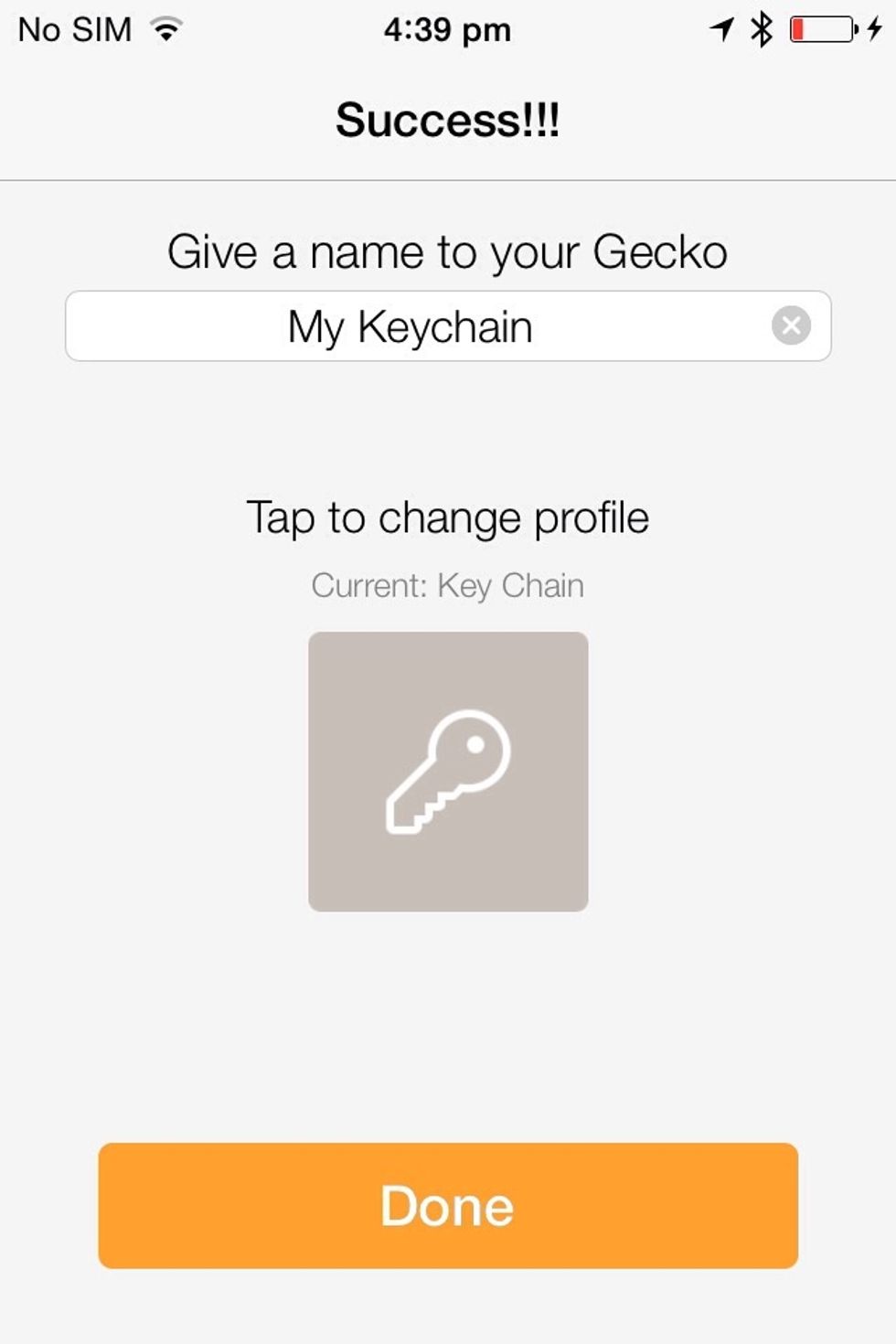 Tap on image to change your profile to Camera Profile and provide a suitable name.
If Gecko doesn't connect automatically , select the Gecko having highest signal strength from the scan list and wait until it gets connected.
Choose Camera profile from Choose Profile screen. Connect the Gecko to your DSLR camera using cable as shown in the image.
Tap on 'Capture Image' in the profile screen to take a picture.
The creator of this guide has not included tools