Clinical Utility- CalenMob is super helpful in keeping track of appointments and other commitments across all of the individual's devices. It would be good for any OT to keep up with everything.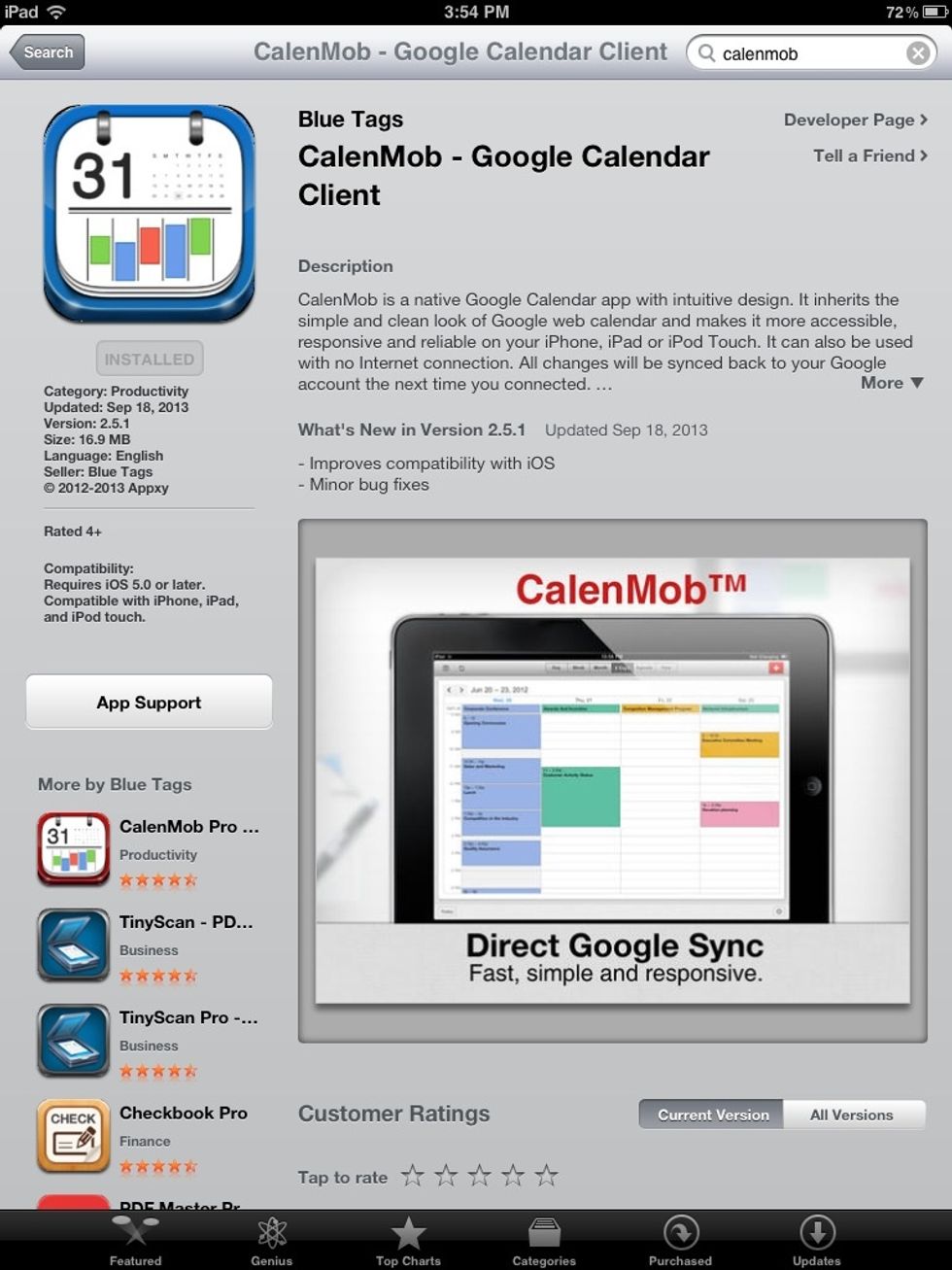 First you must download the CalenMob app from the iTunes app store.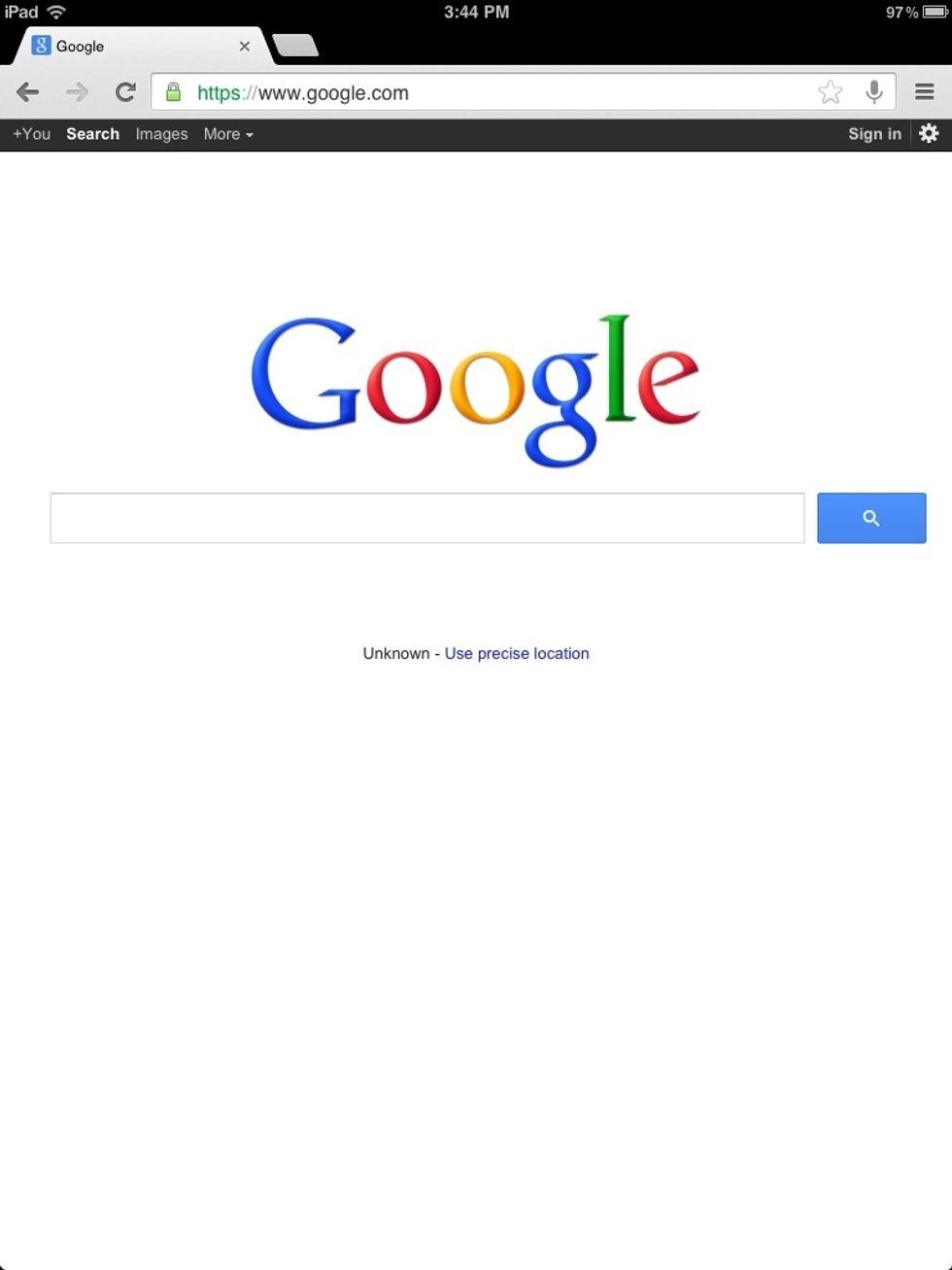 Before using the CalenMob app you must set up a Gmail email account. Go to Google.com and press the 'Sign in' button in the top right corner.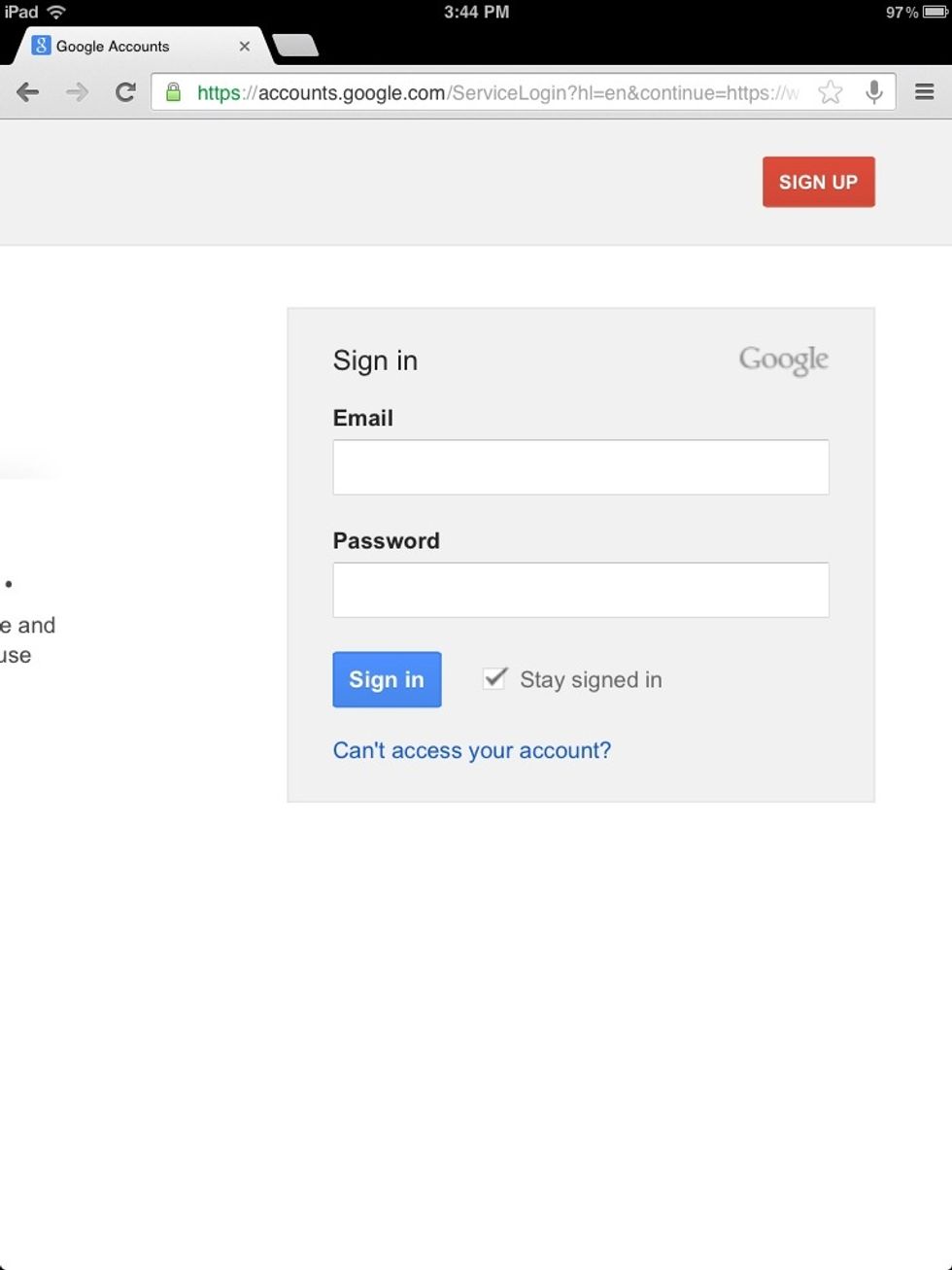 After pressing the 'Sign in' button you need to press the 'Sign up' button in the upper right corner.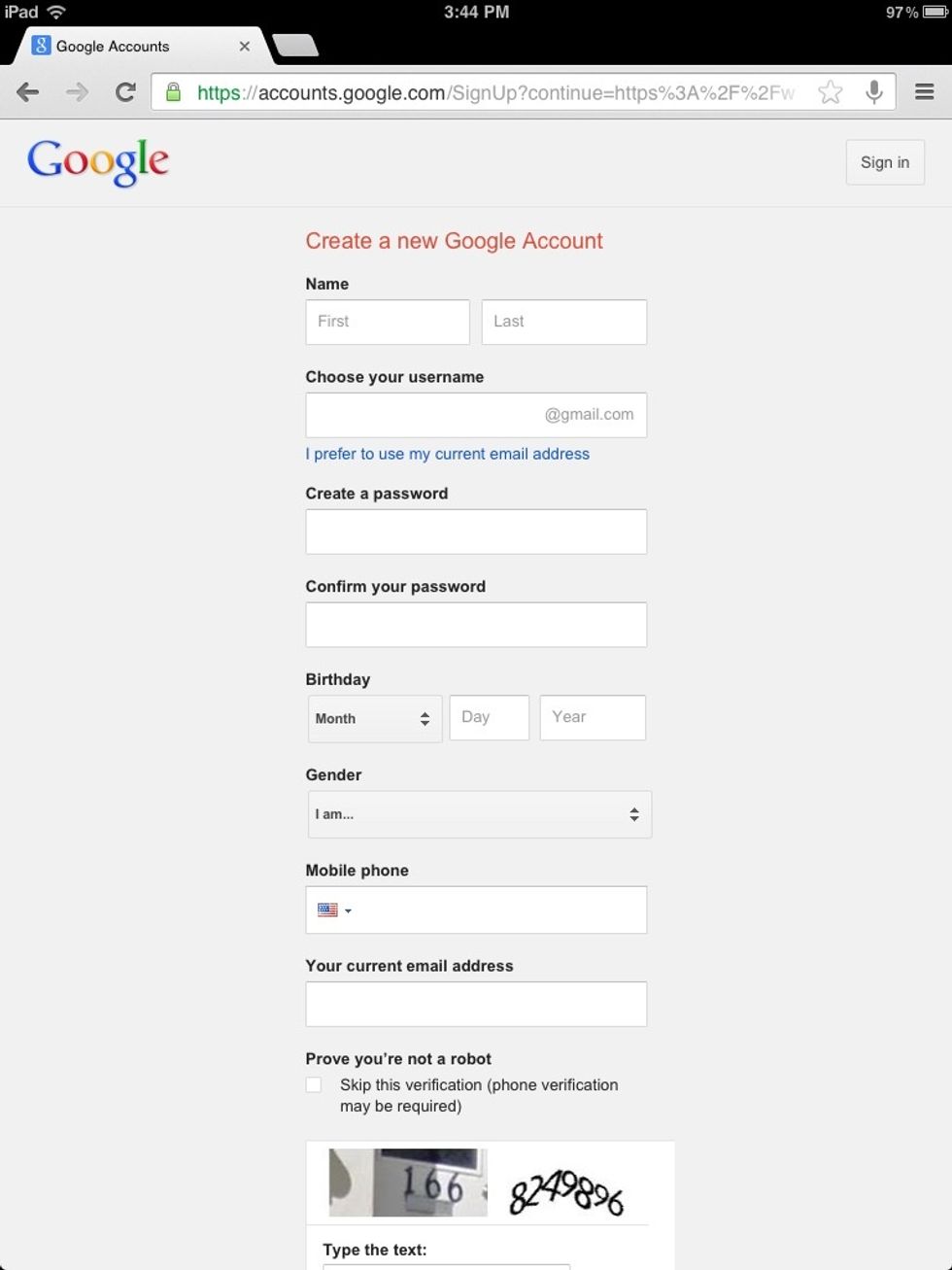 Fill out the information fields to set up your Gmail account. Once your account is created, return to the main page of Google.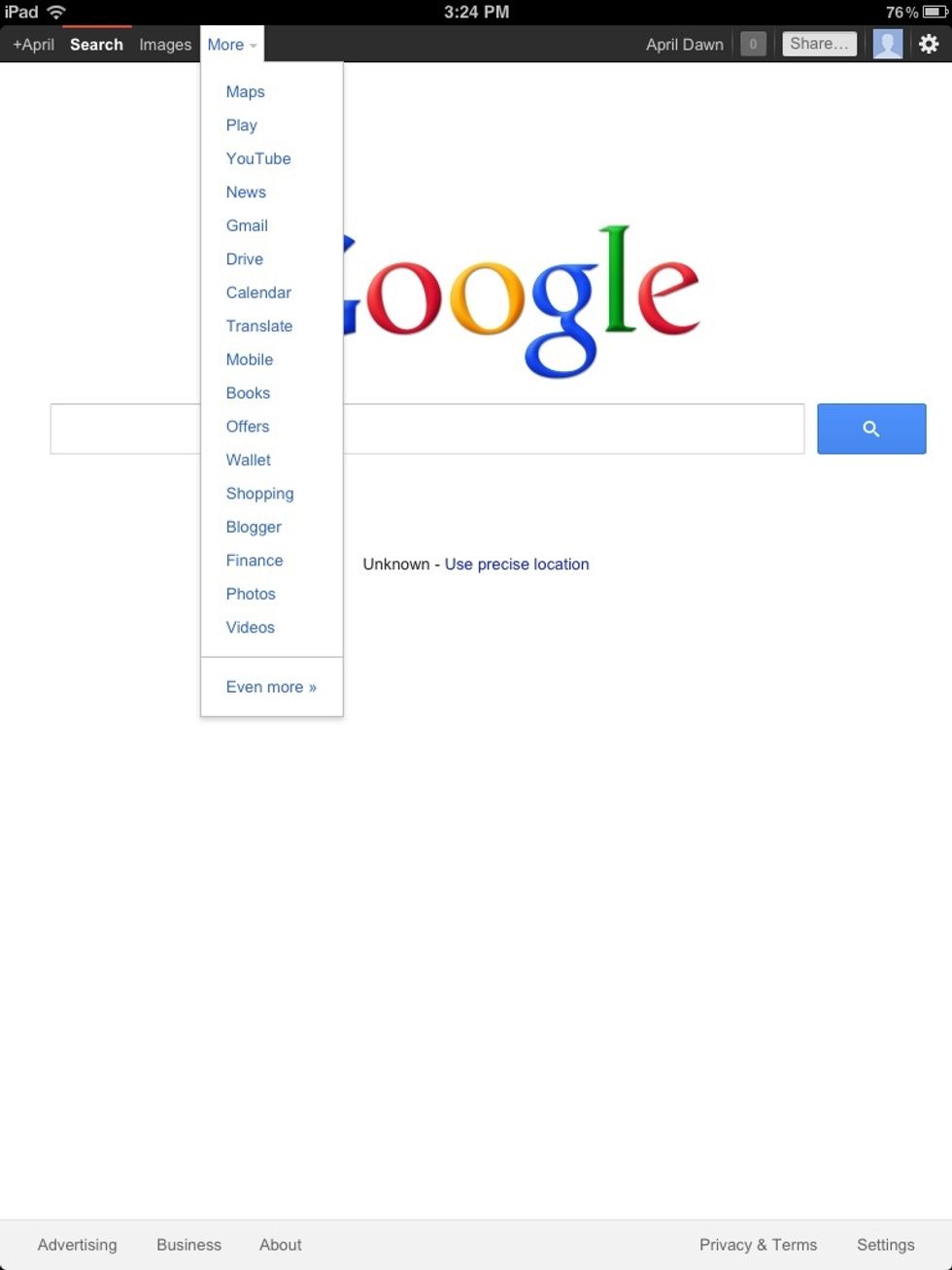 Press the 'More' button and click 'Calendar' in the menu.
After clicking the calendar button your personal Google calendar will pull up. Click the arrow next to 'My calendars' and press 'Create new calendar.'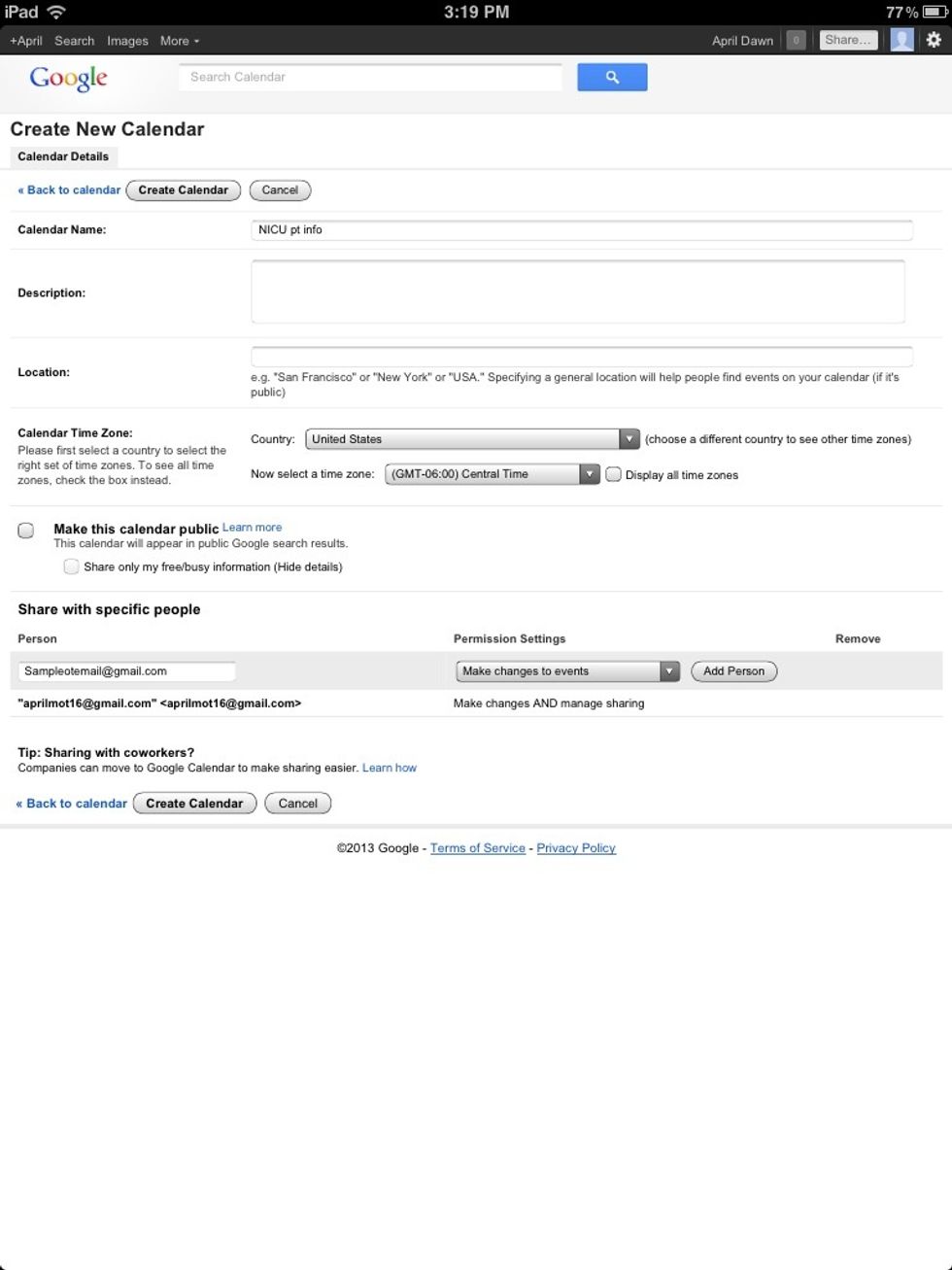 Fill out the required forms to create your new calendar. At the bottom enter the emails of the people which whom you want to share your calendar. The person will get a confirmation email to join.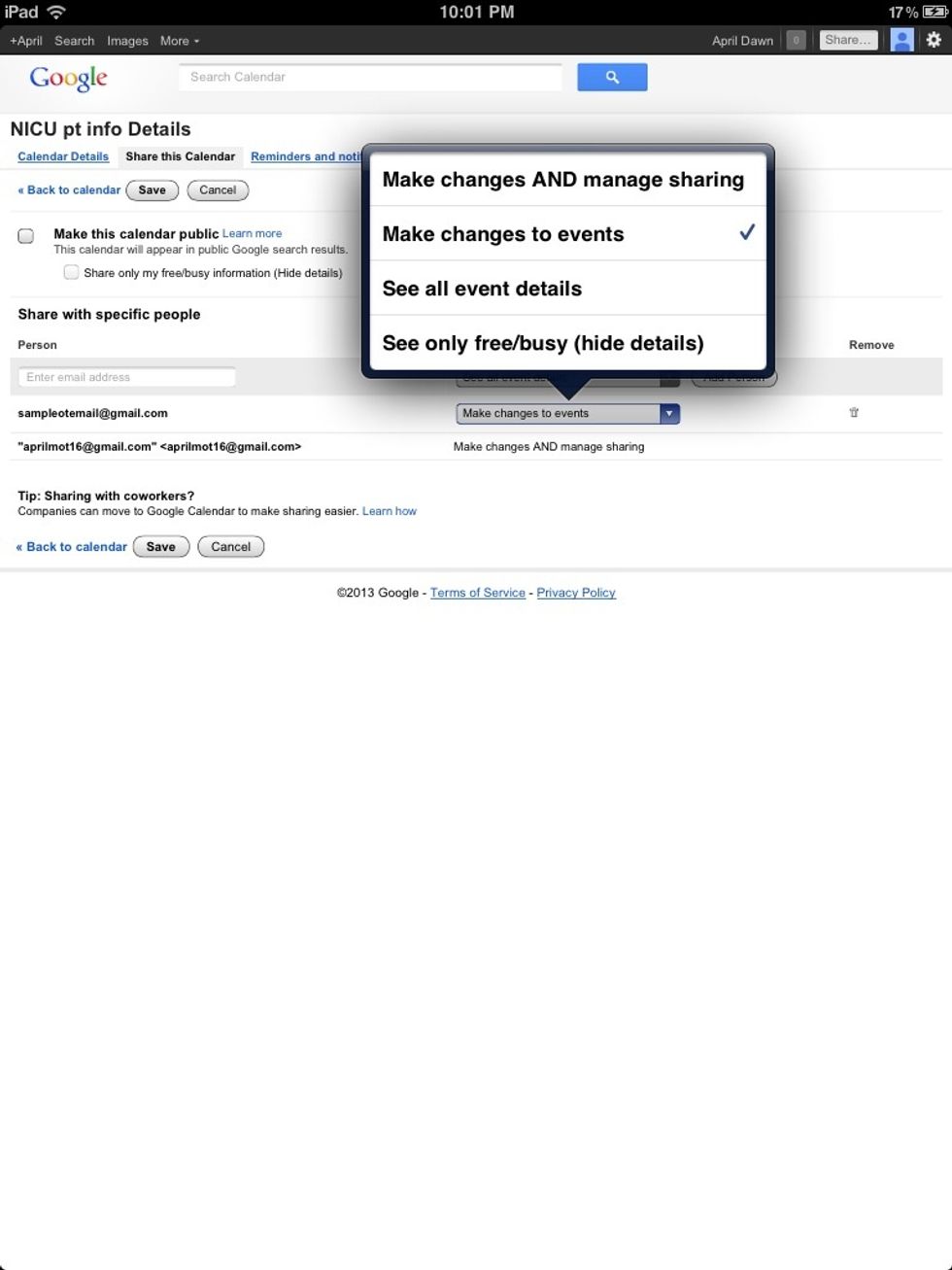 Make sure to select the 'Make changes to events' option in order to let people edit the shared calendar. Then click 'Create calendar' to complete the process.
Open the app. Swipe through the informational slides.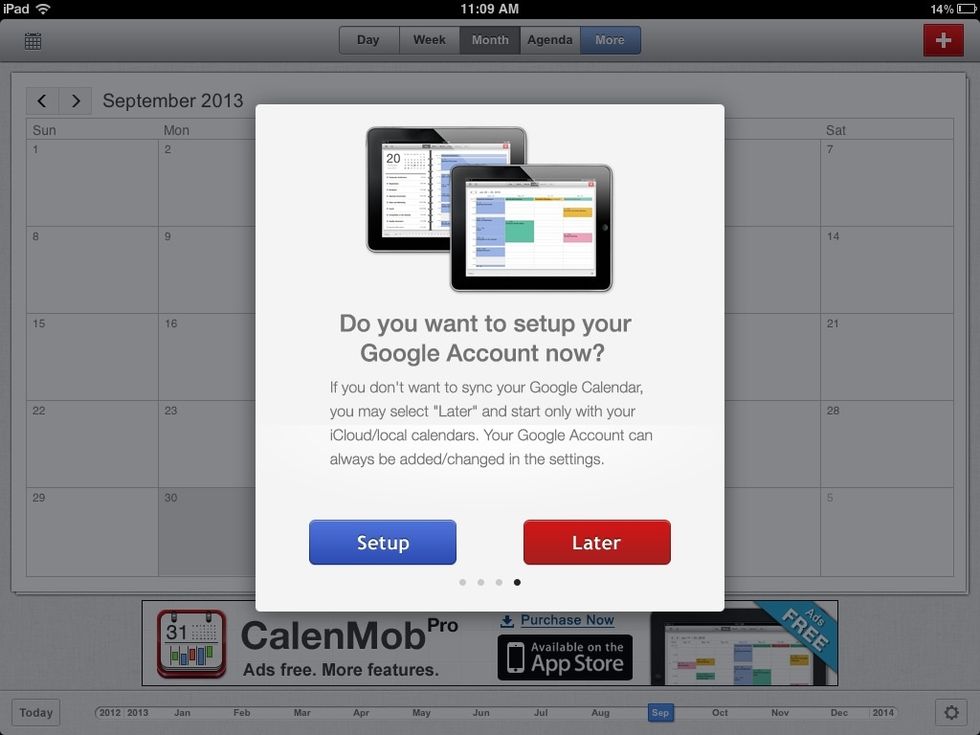 Press the "Setup" button to sync your Google Calendar with the CalenMob app.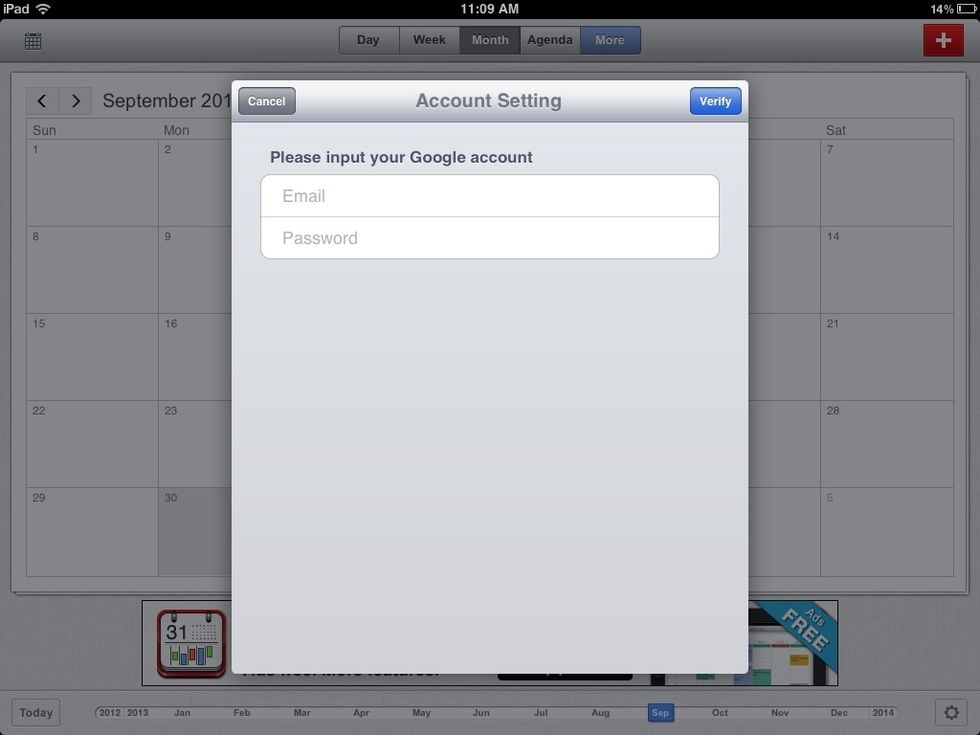 After pressing the "Setup" button, you will be required to input your Google account information. Then click the 'Verify' button to sign yourself into the CalenMob app.
To create your first event click the '+' button on the top right corner.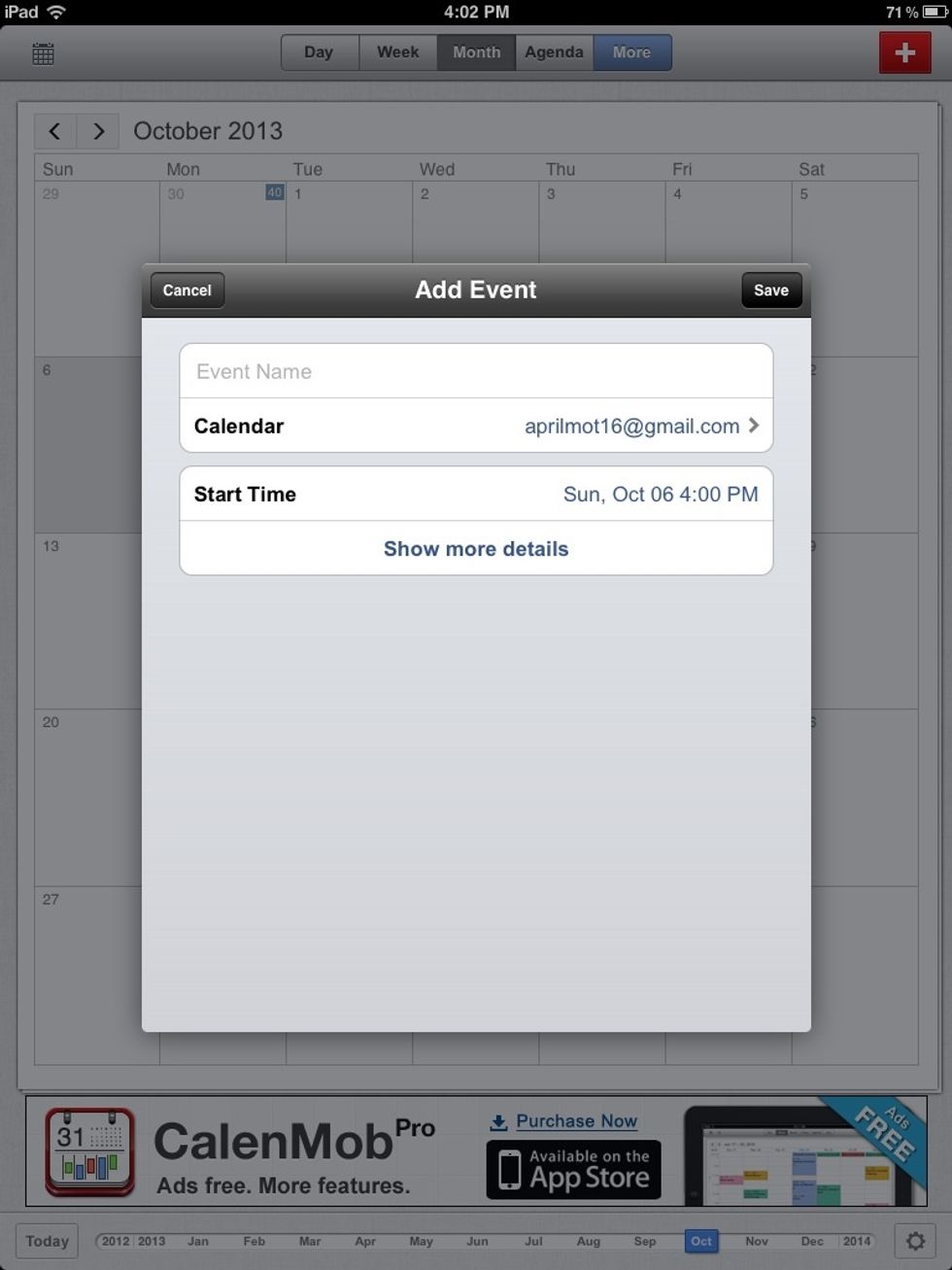 Type in the event name. Make sure to pay attention to which calendar you are editing. Click the calendar box to choose which calendar you are working on.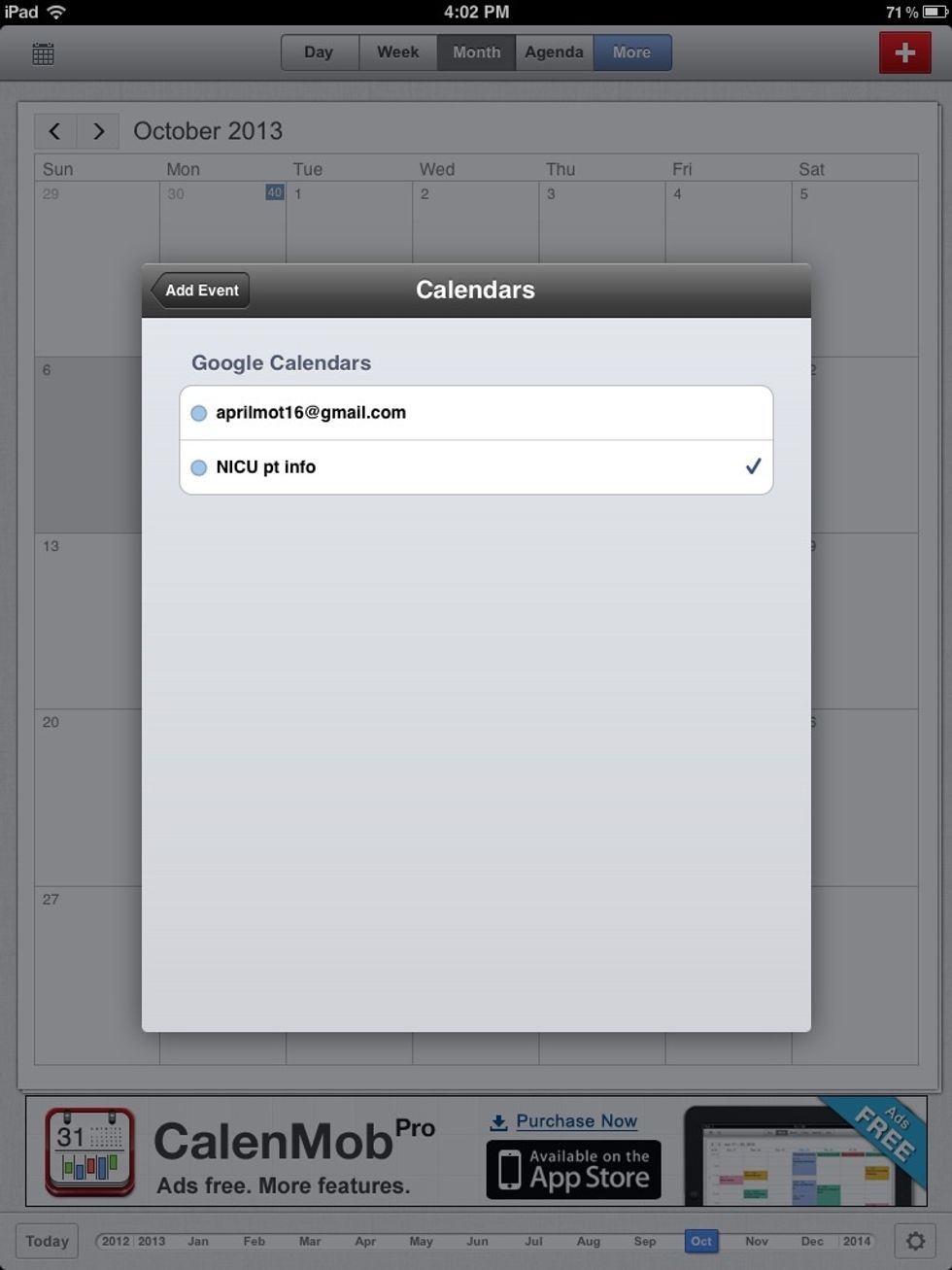 After pressing the 'Calendar' button you can choose which calendar to edit.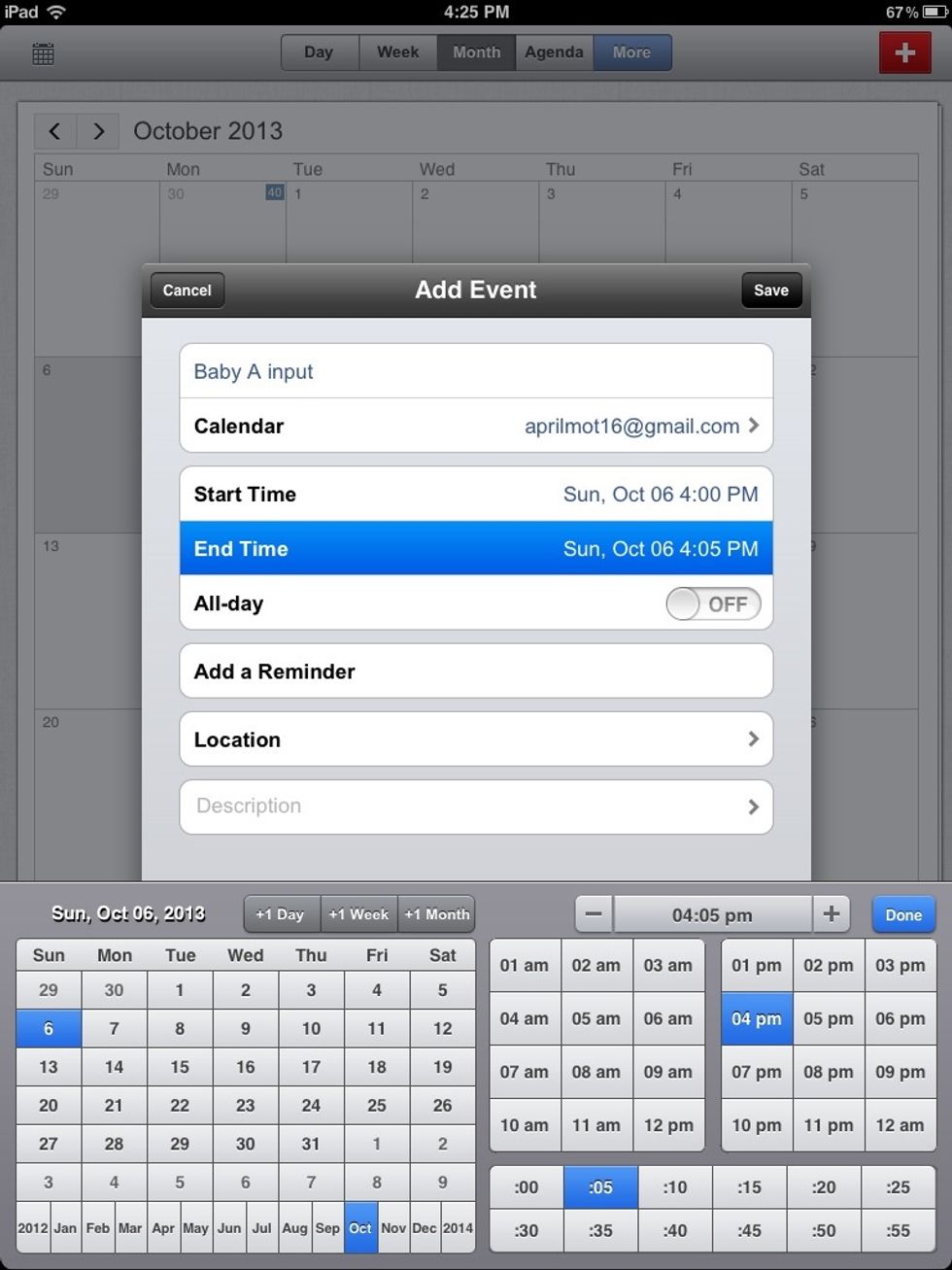 Fill out the remaining fields to create the event and click the 'Save' button. The description section is for info about the clients evaluation (and re-evaluation) to keep track of progress.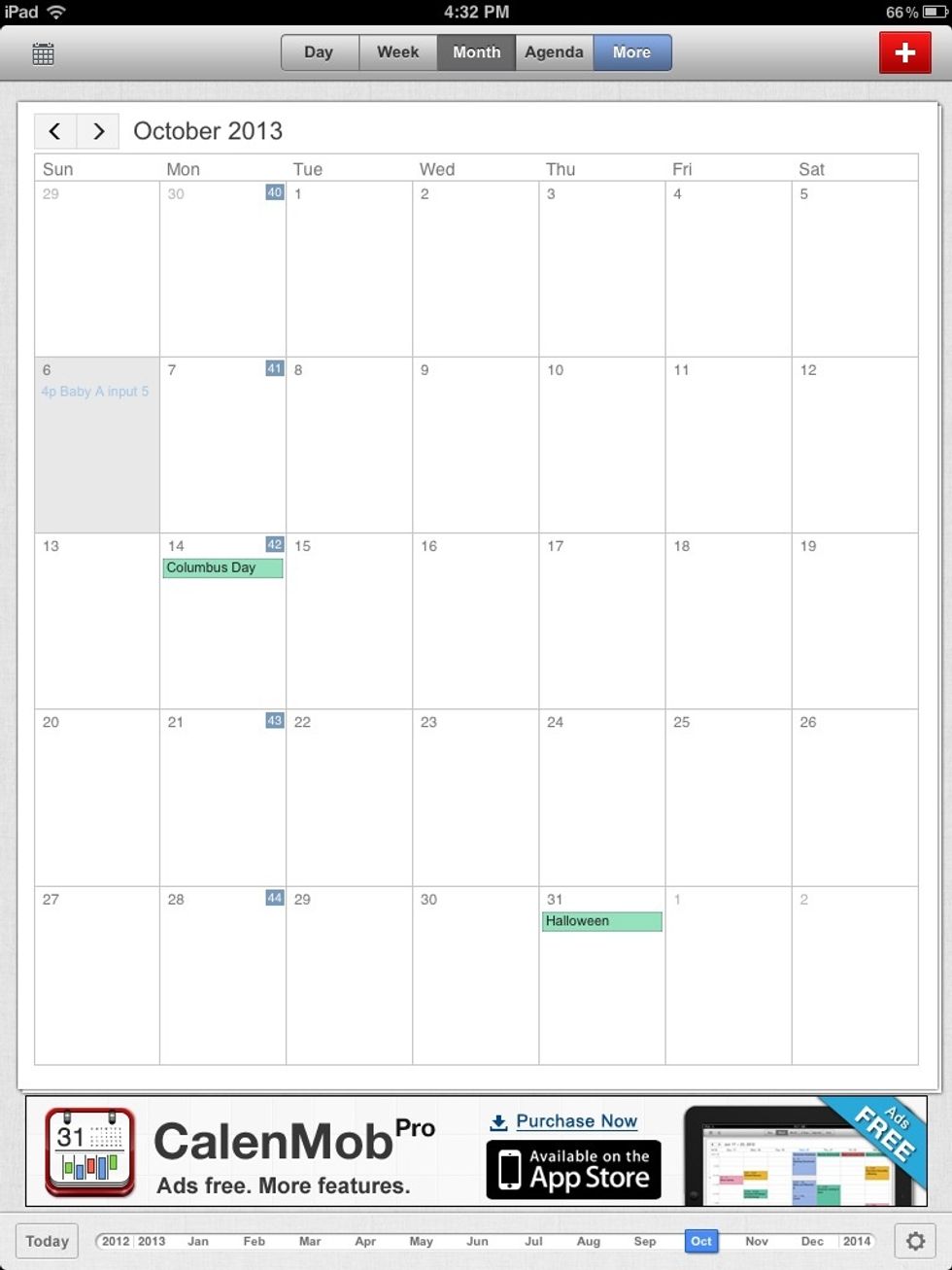 Your event is now on the calendar and can be viewed by all of the people you gave access. They can also add events to the calendar.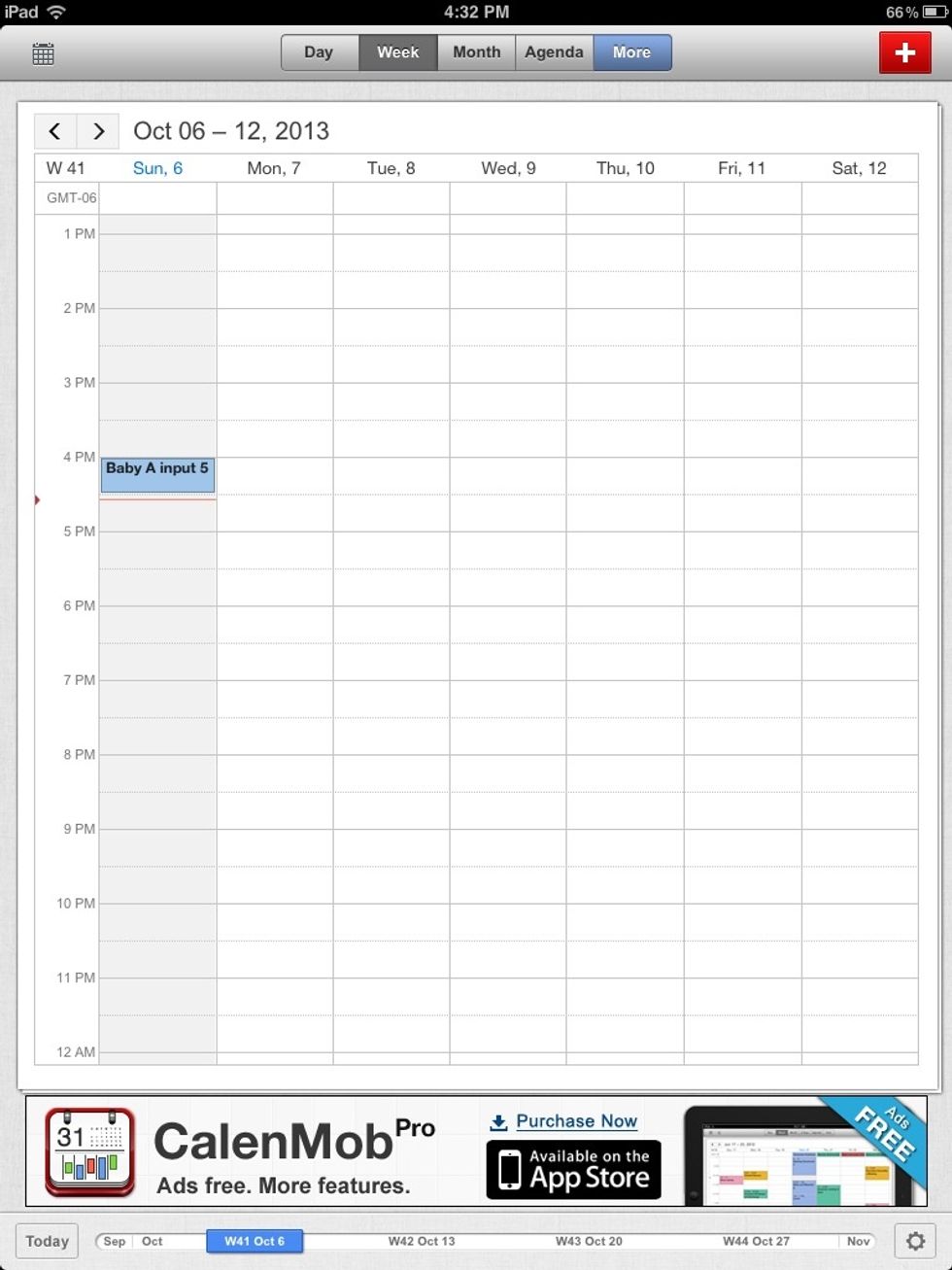 Click the 'Week' button to see all the events in the week.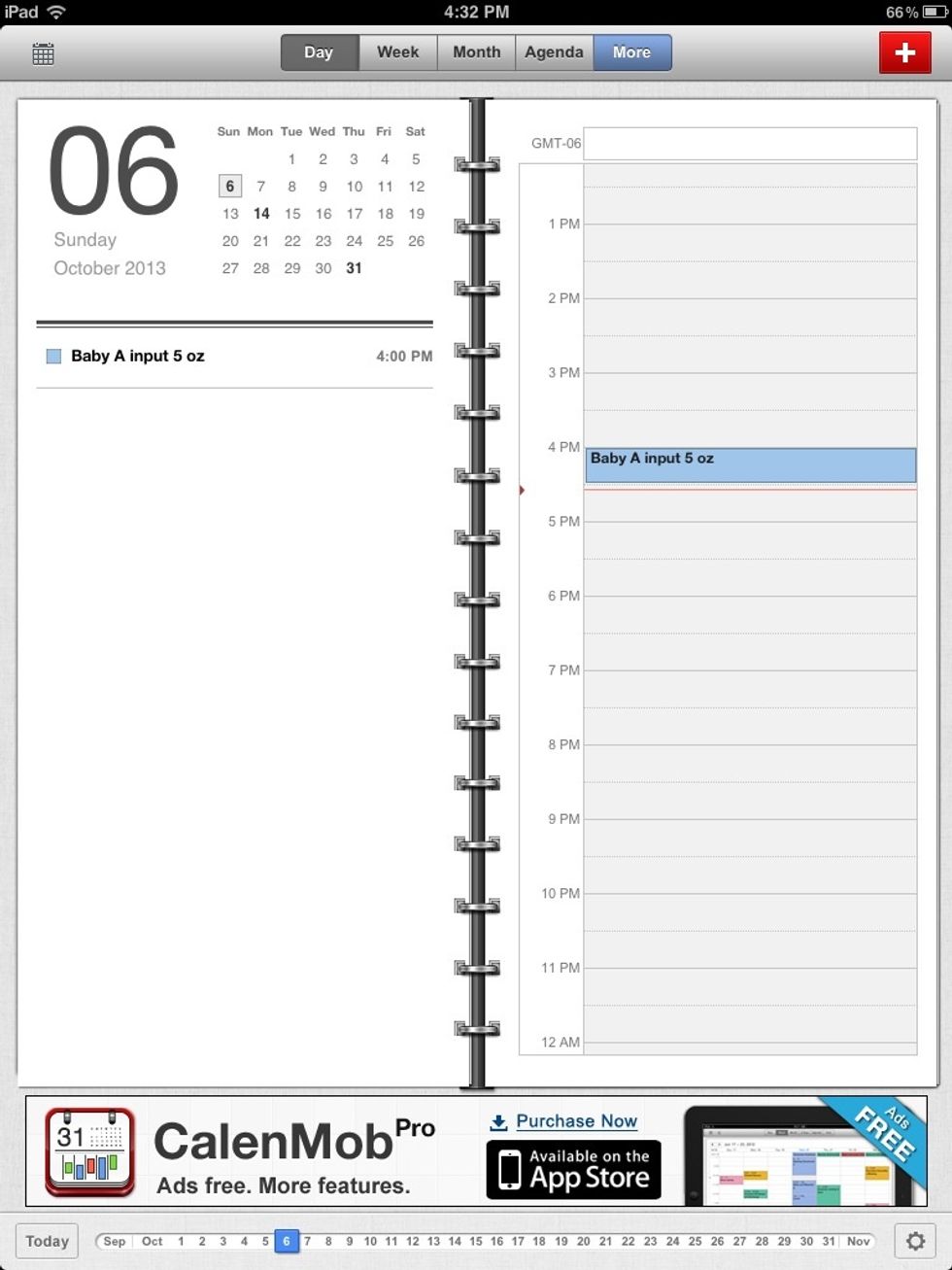 Press the 'Day' button to see all the events in the day.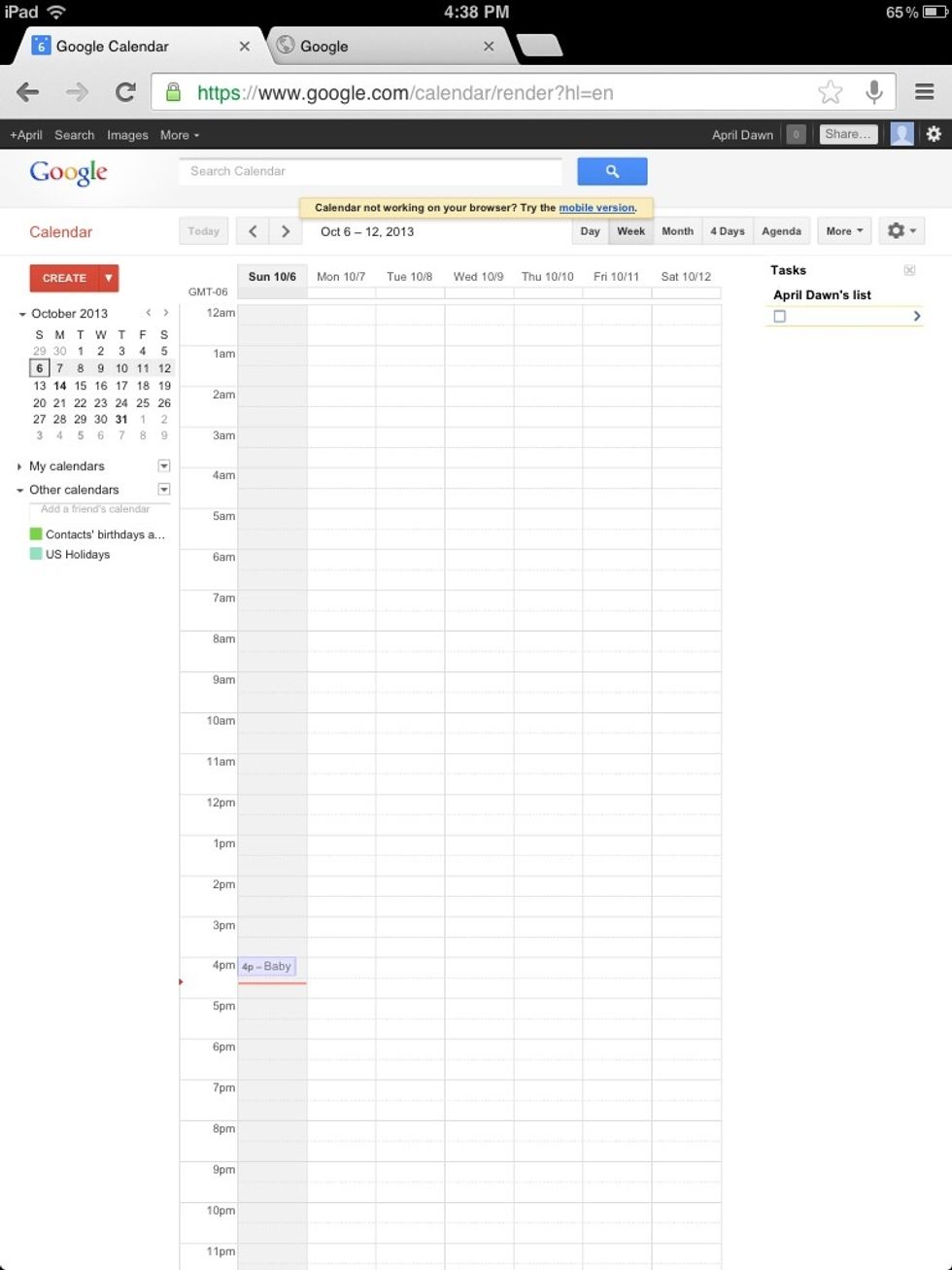 All events created/edited in the CalenMob app are synced with your Google calendar and can be viewed on any device.
This app would be useful in the NICU to help maintain the input and output of the infant. This helps the OT make sure the baby is getting enough nutrients to thrive without always checking the chart.
Also, this app can keep track of the progress of the individual including the evaluation information and any progress that has been made in therapy.
Google account
Other user's emails to access/edit your calendar
CalenMob app
iPhone, iPad, iPod touch
April Najpaver
Jesus lover. Hockey enthusiast. Thrift shopper. lilapsophobiac and emetophobiac. Possibly even a hypochondriac. I love my team. #LGB