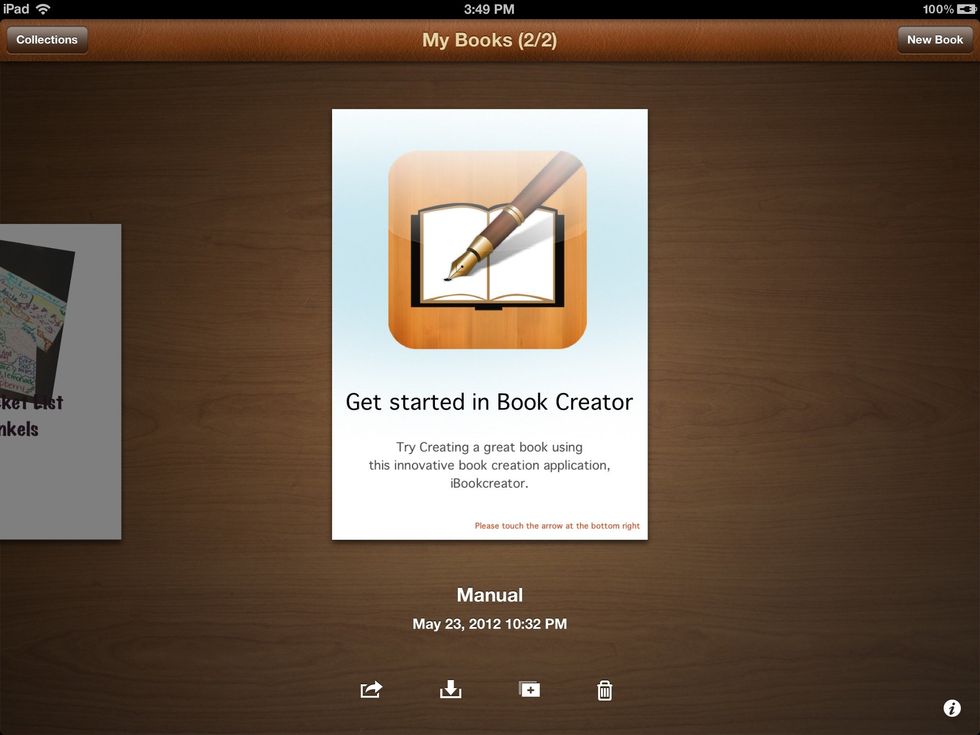 This is the opening screen in the Book Creator app.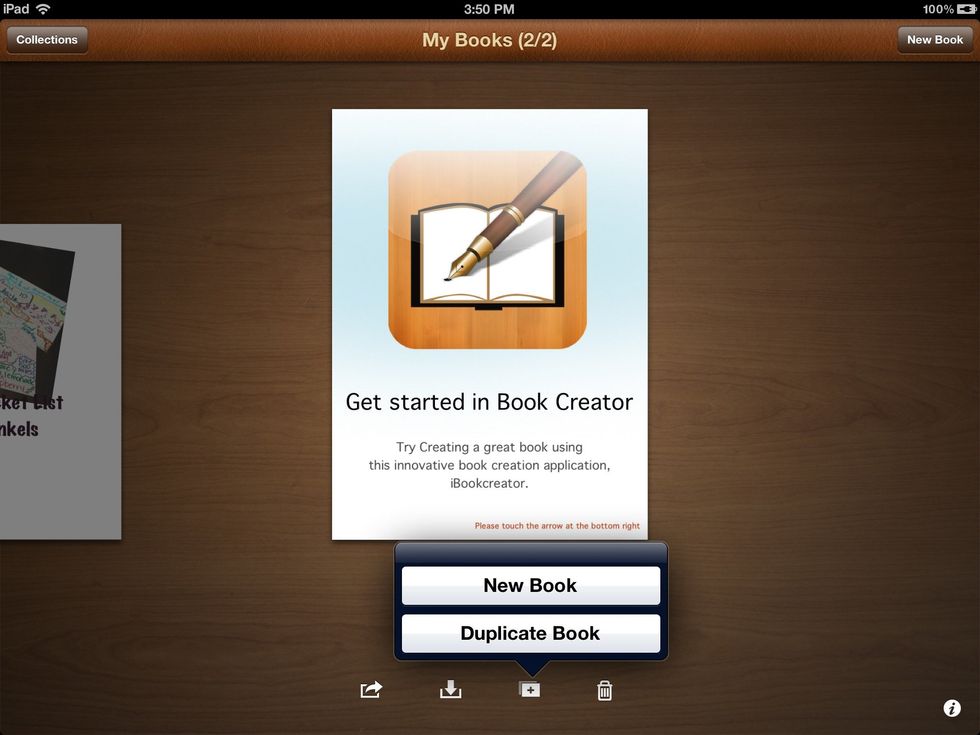 You will want to press the plus symbol to add or create a new book or duplicate a book.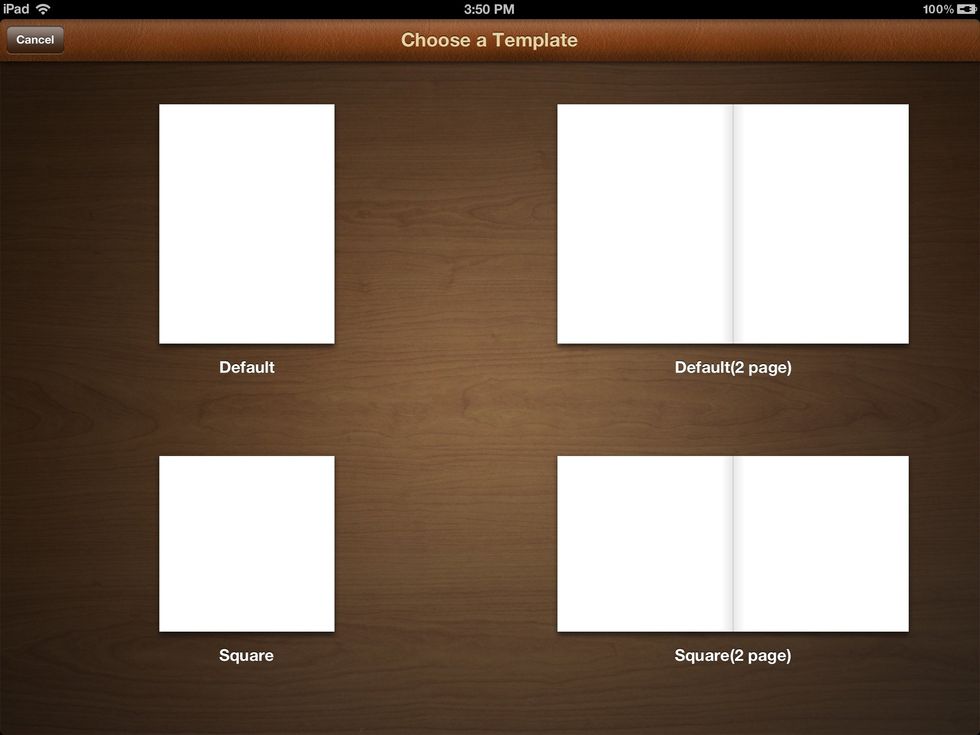 Once you have created a new book you have two options default book style or square book style.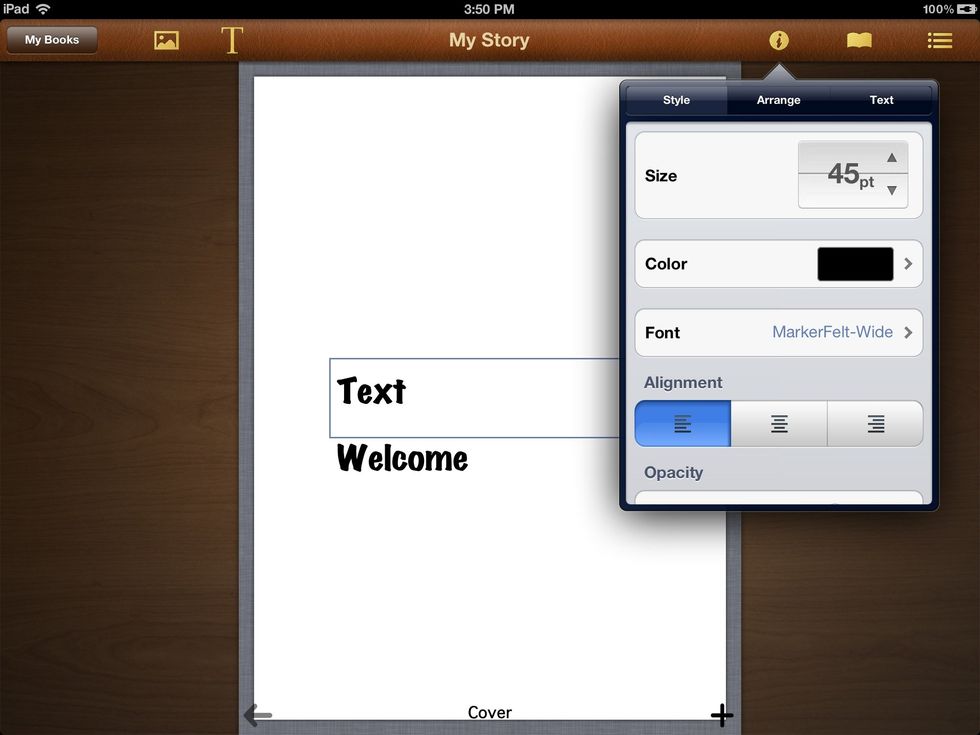 You can and text by pressing the key symbol along the top menu bar. Using the "i" allows for changes in font face, point size, alignment, color, arrangement, hyperlinks, and opacity.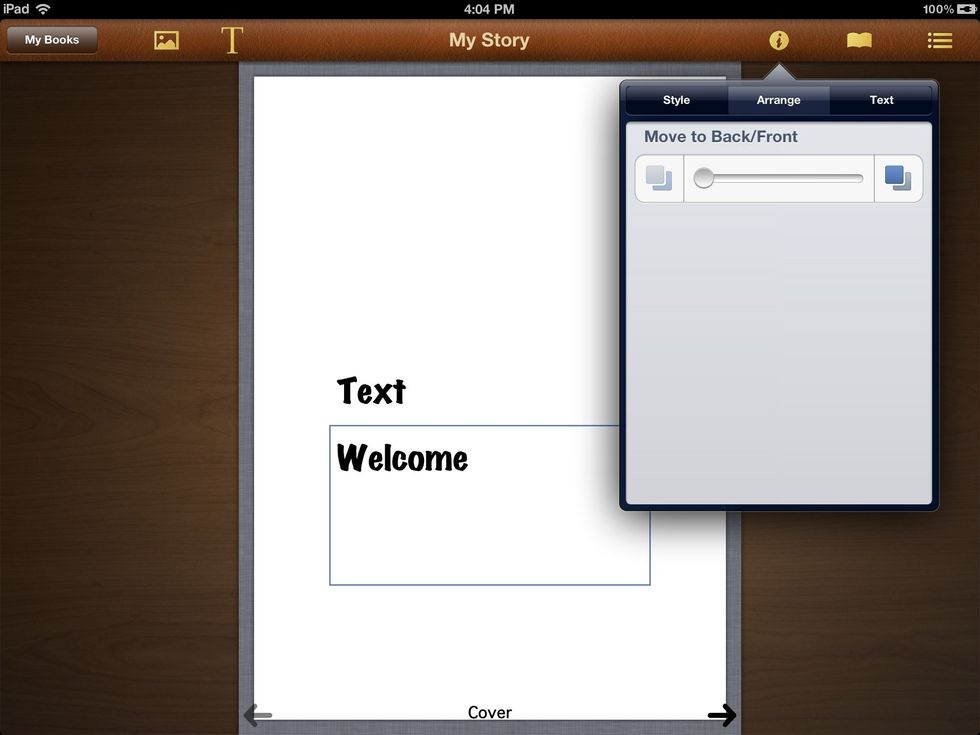 The arrange tab allows you to move a text box to the back of the page or to the front of the page depending upon if you multiple layers on single page.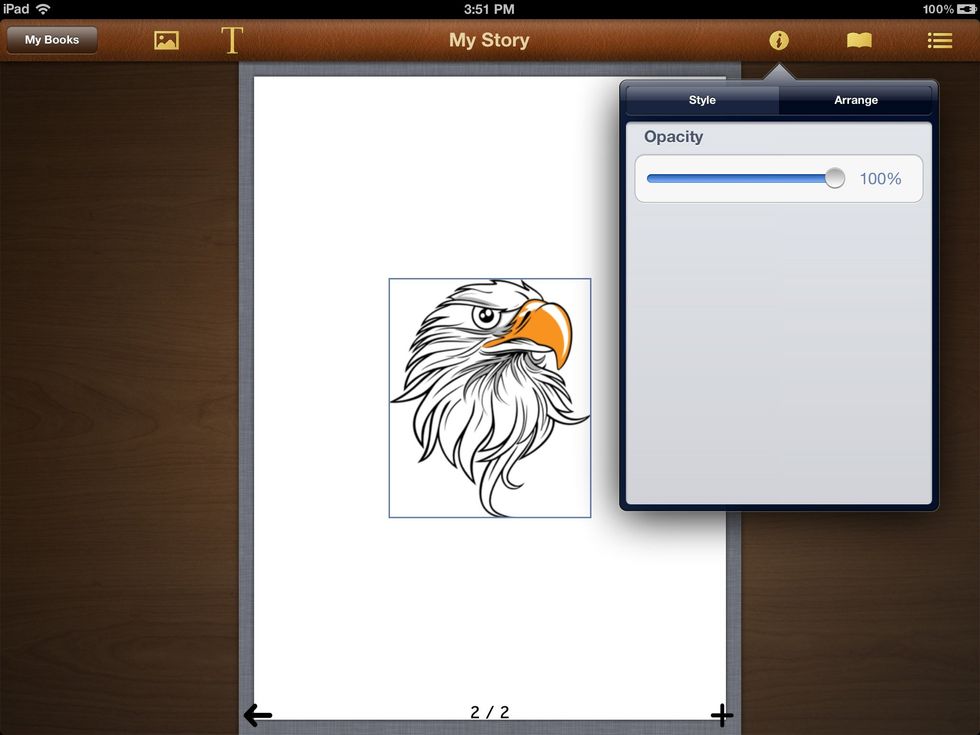 Adding a graphic is accomplished by pressing the image icon along the top menu you can add graphics or videos. The "i" button allows for opacity changes.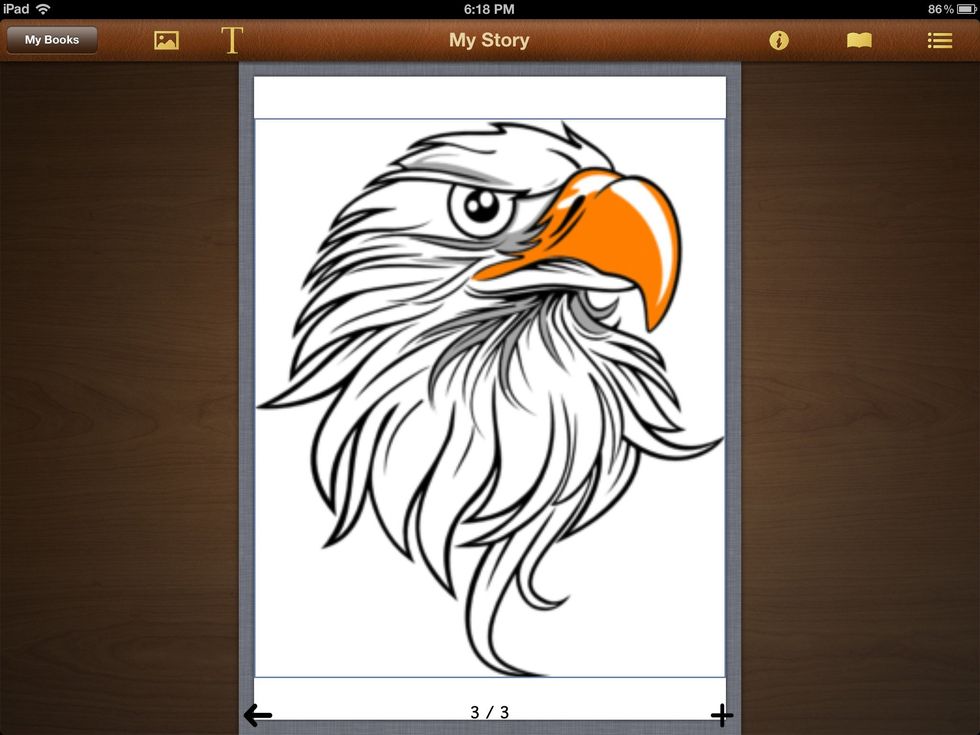 Using the pinching motion and pinching out makes the graphic larger to cover the entire page.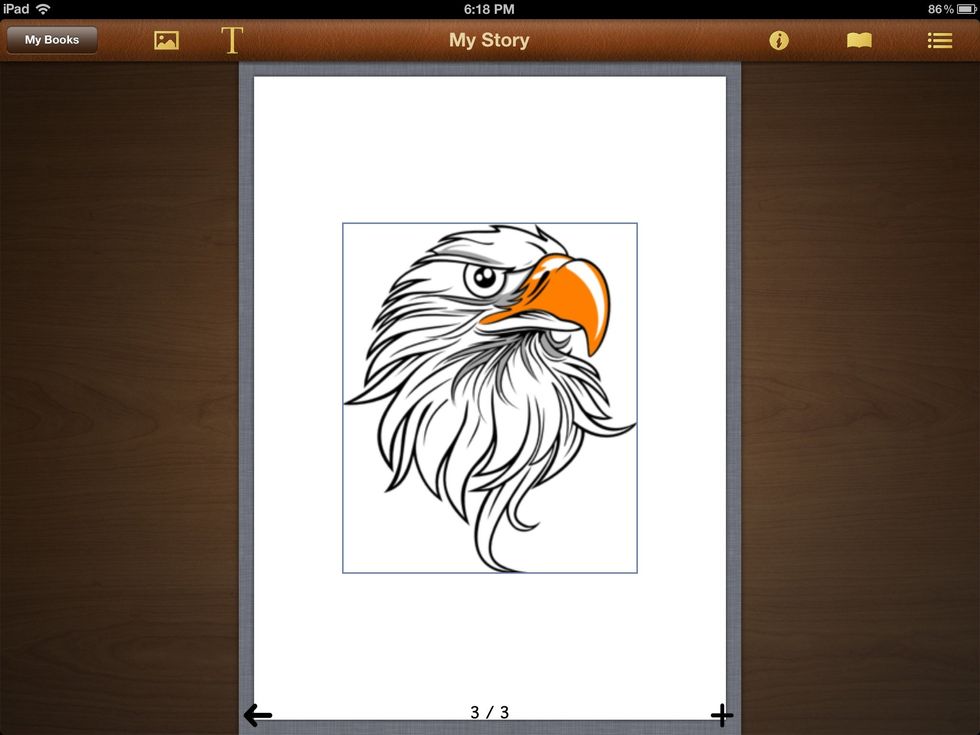 Using the pinching motion and bringing your fingers together makes the graphics smaller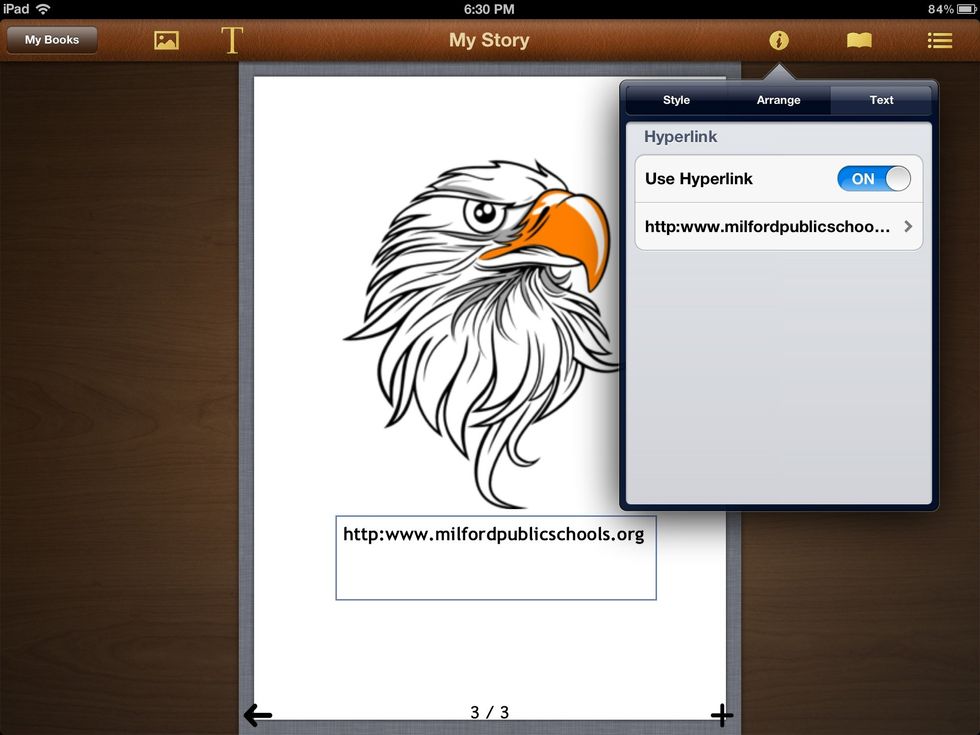 You can add a hyperlink to your book. Type in the text you want to hyperlink. Press the "i" and select the hyperlink tab. Turn on hyperlink.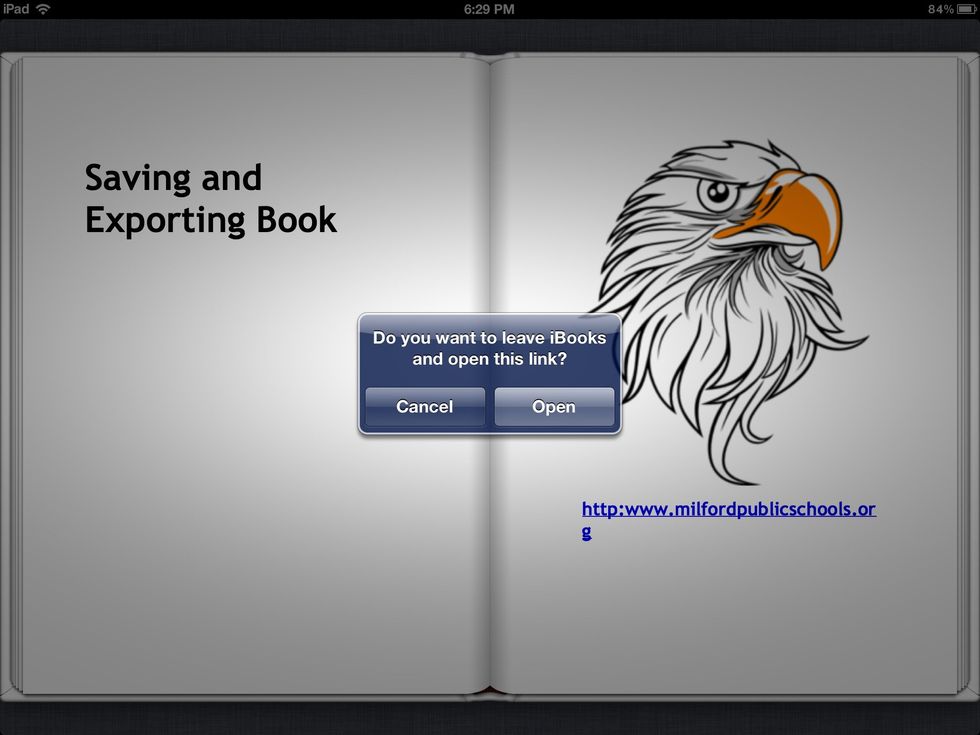 This is how the hyperlink is viewed in iBooks after your book is sent to this app.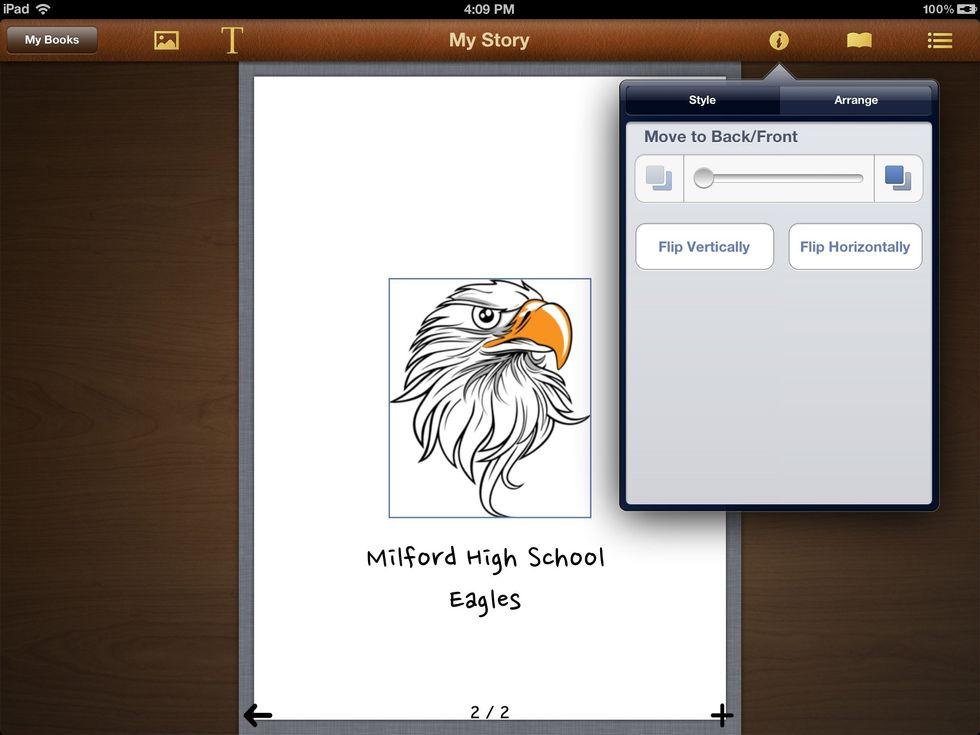 You can also adjust your graphic by flipping it vertically or horizontally. This is accomplished by pressing the "i" button once your graphic is selected.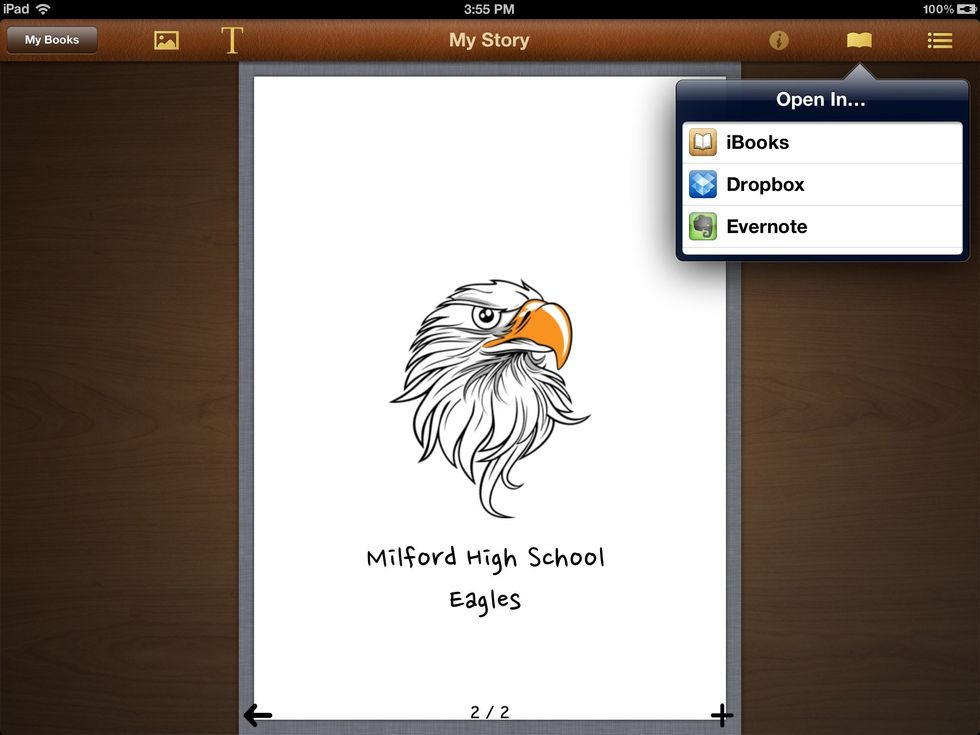 The book icon in the book creator app allows you to view in your Evernote , in iBooks, or view it in Dropbox.
Clicking on "My Story" opens a "Book Options" dialog box where the name of the story can be changed, author changed, add music, and change photo resolution. The music will play when viewing the book.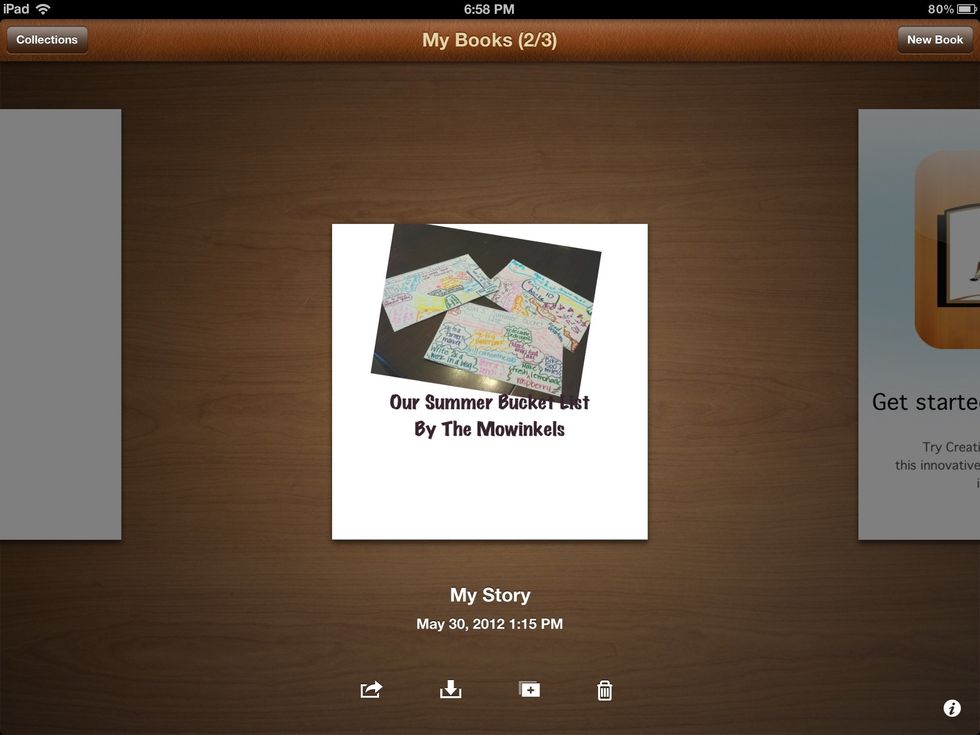 When you are getting ready to export or send your book someplace you will need to go back to where your collections are shown. This is in the home screen.
Click on the icon with that square with the arrow pointing to the right. These are all of the options for the final book product.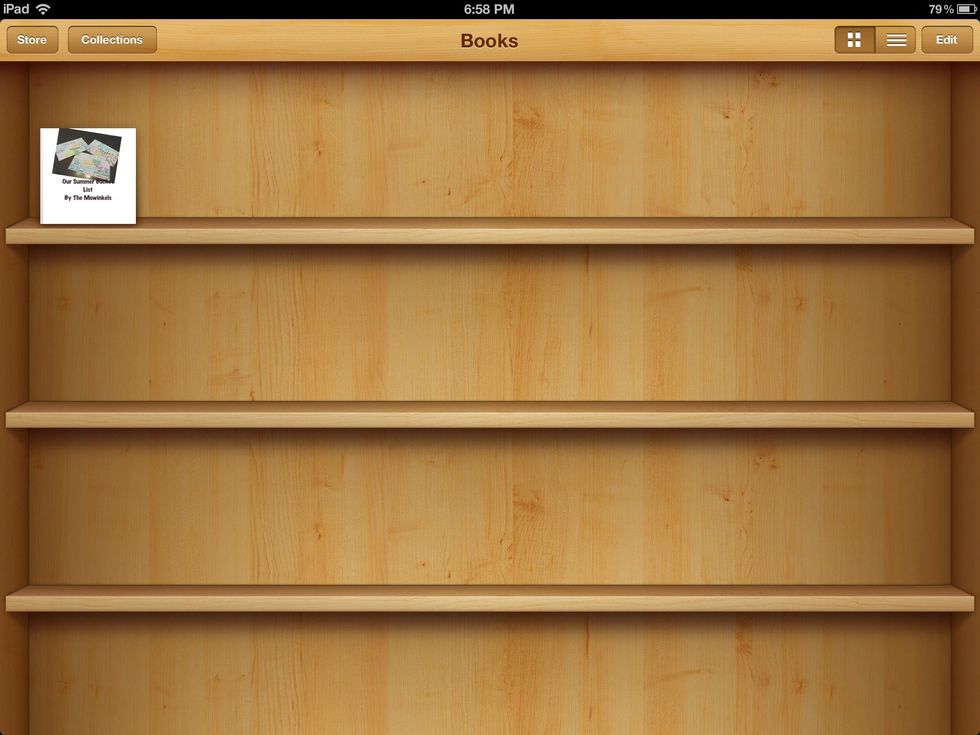 If you send the book to iBooks, you will see your bookshelf in the iBooks app and your book should be on the shelf.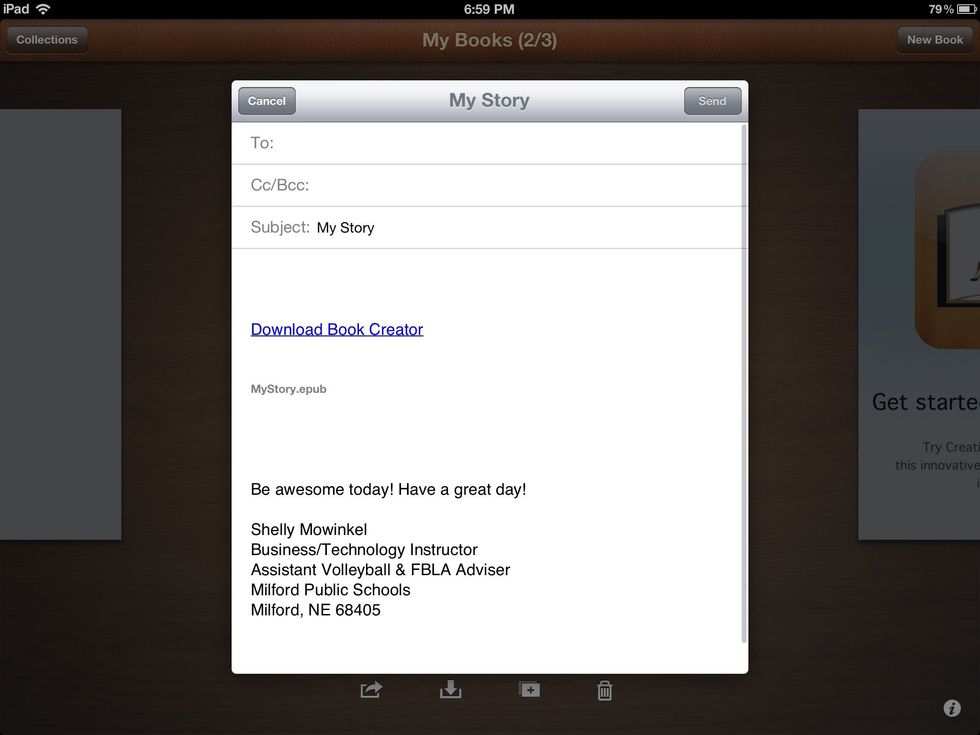 If you e-mail your book as a PDF you will see this icon show up in your e-mail.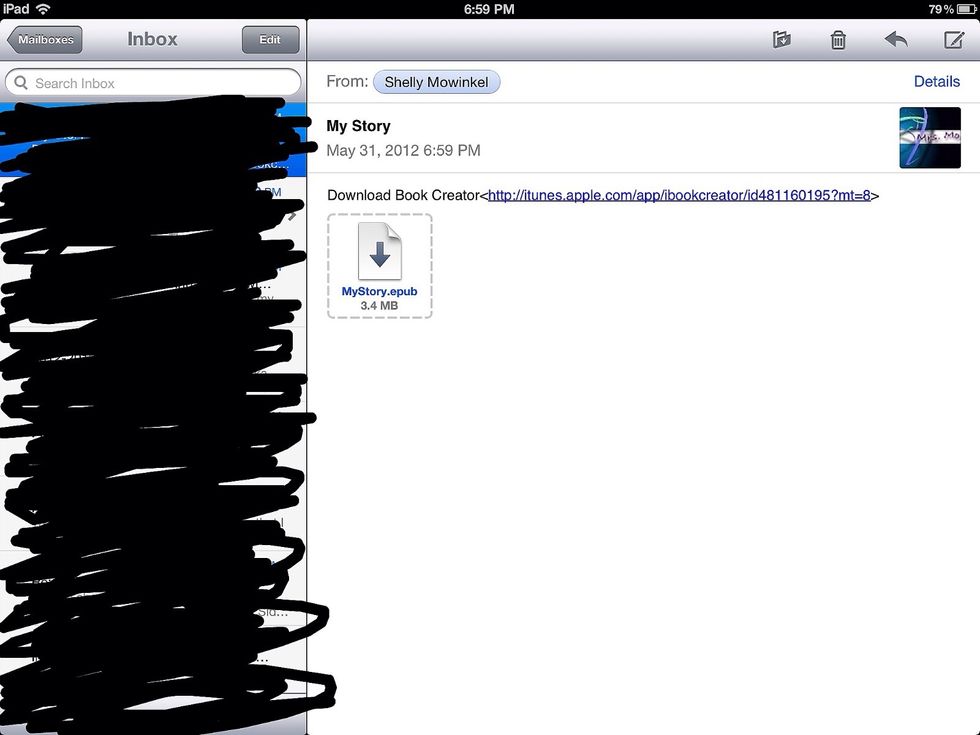 Once the recipient has received the e-mail this is the icon that will shown and the book will need to be download.
Book Creator App
Creativity
Photos
Videos
Shelly Mowinkel
Wife, mother of 3, business & technology instructor. Loves anything technology, volleyball, and exercising!