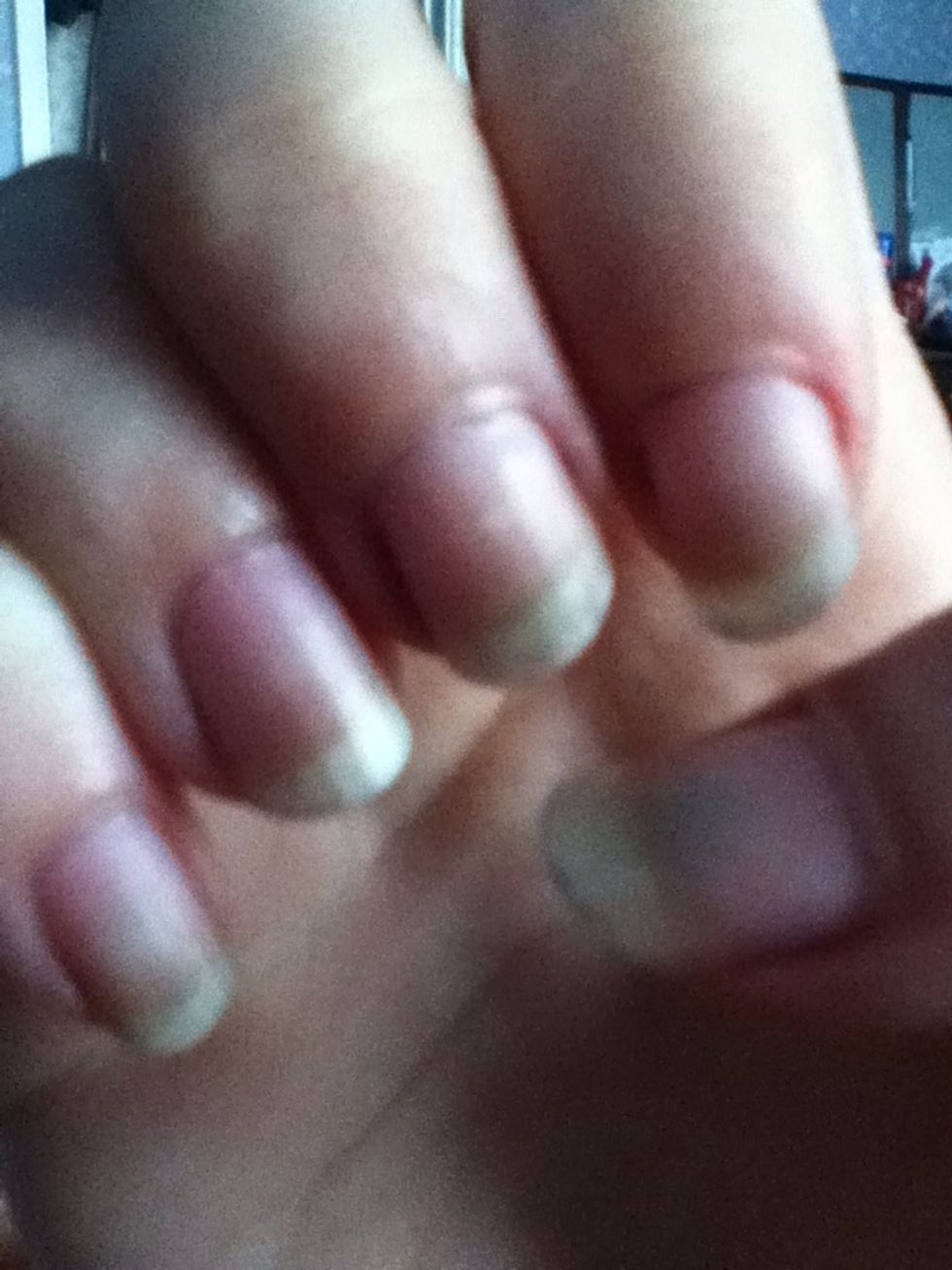 Clean your nails!! Mine are a little blue because I didn't use a base coat recently and it stained :(
Make sure you add a clear base coat. I'm not sure if this is necessary for the varnish but it protects your nails which is really important.
At first I thought you would only be able to use this with Barry M clear polish and it was a clever ploy to get more money out of us but I used Rimmel 60 seconds and it works just fine.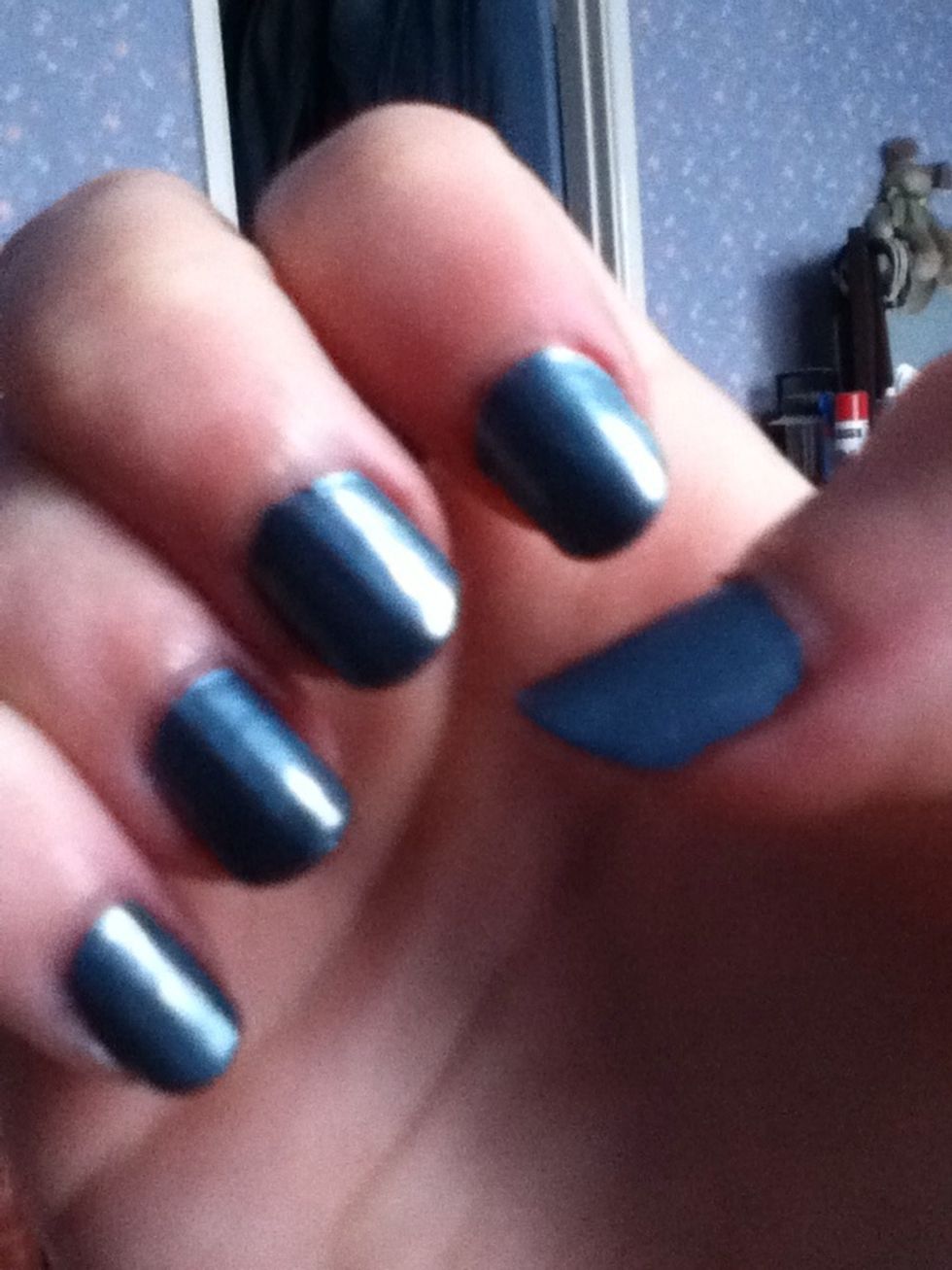 Paint on a layer! I'm using chameleon blue (331) because I think the colours compliment each other really well, and are really me :)
Another great thing about this polish (apart from the fact it changes colour which is awesome!) is that you only need one coat! This is so great and I hope they can put this into their other polishes!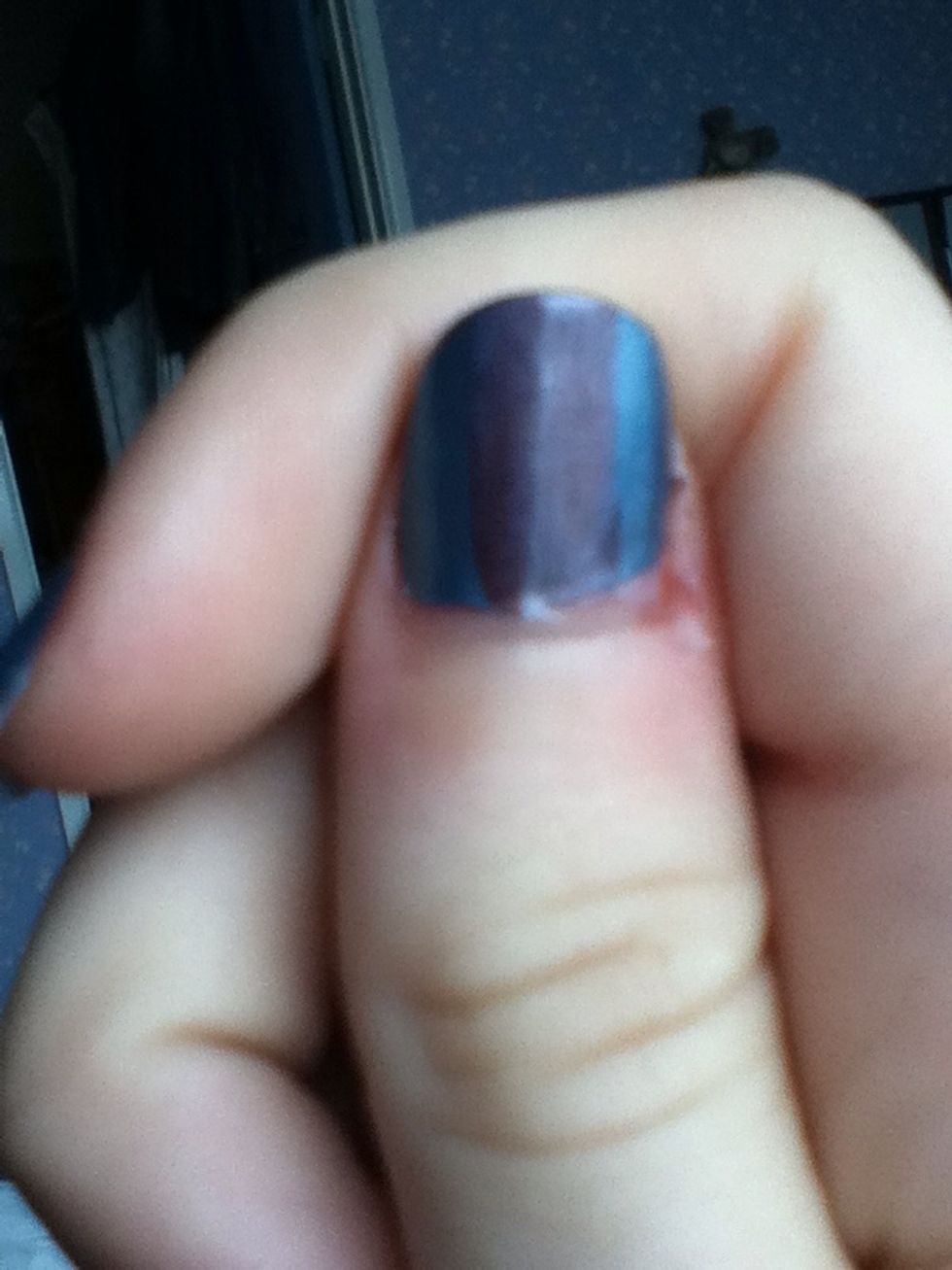 Use your clear to paint the pattern onto your nail. I've decided to do a single stripe down the middle with the opposite colours on the first finger (if that makes sense :P)
Sorry that you can't really see it in the picture, the light wasn't good and my camera is pretty rubbish.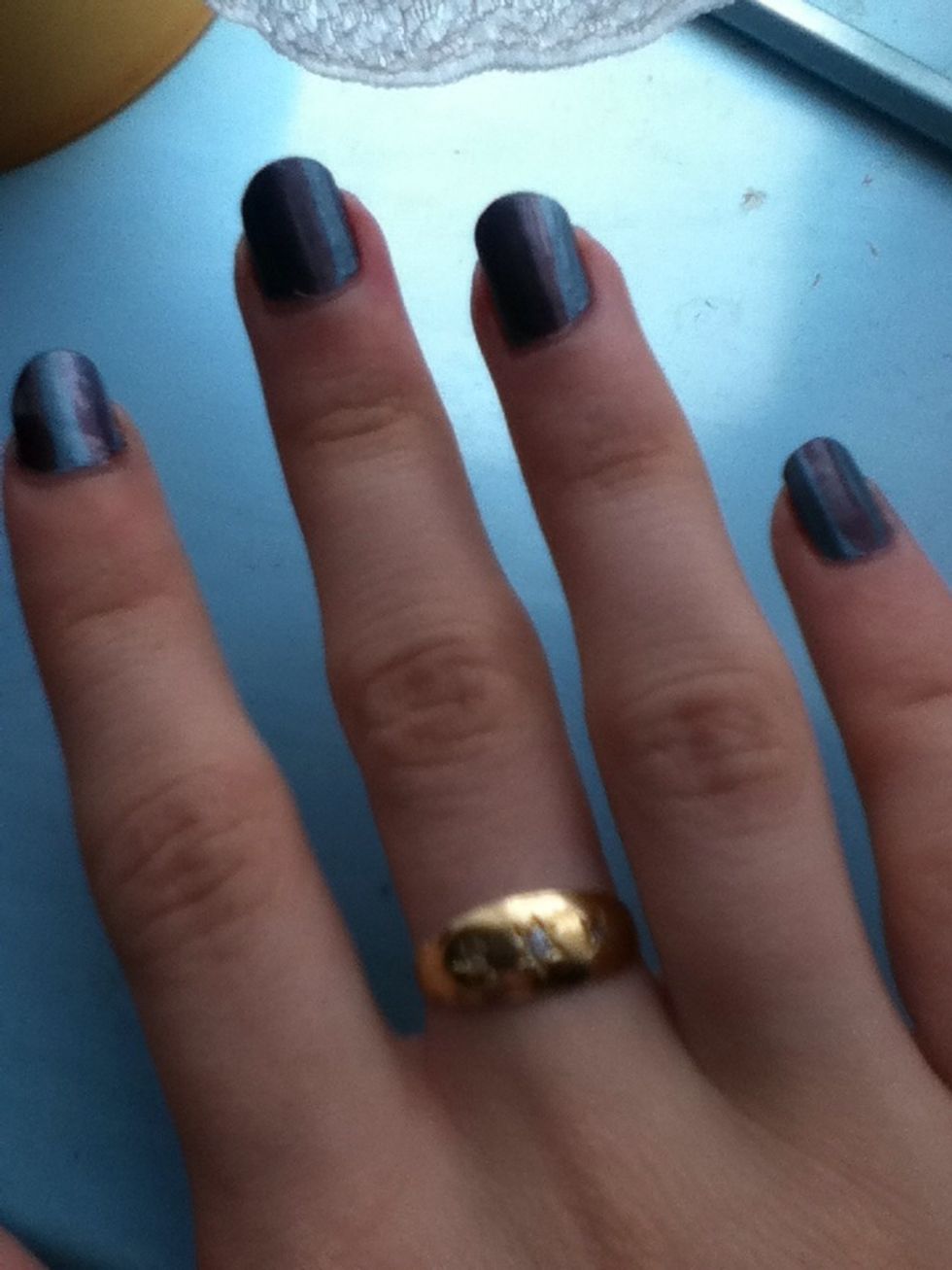 And there you are! It looks pretty cute in real life. Its a shame the picture doesn't do it justice.
The only issue I have with this polish is that the colours are quite similar so difficult to notice, but still its like two colours in one- and a bargain really saving £1 by not buying two colours.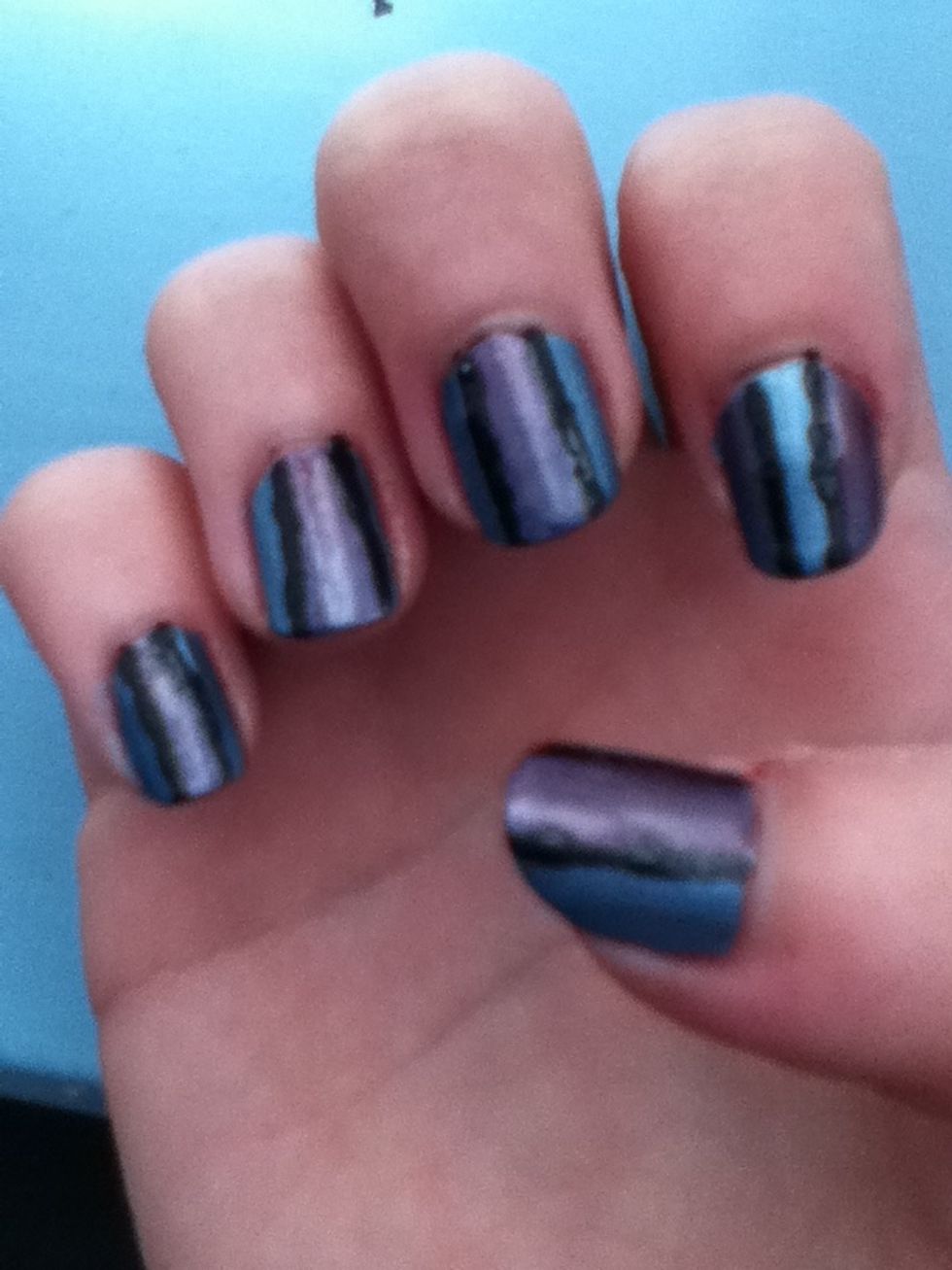 So I added black lines to the edges to make it easier to see the colours, as you can hopefully see.
Ta da!! All in all I think this nail varnish is pretty fabby and beyond clever. Although the colours aren't that clear, they compliment each other pretty well and I cannot wait to buy the others!
Any of the chameleon polishes from Barry M
Any clear nail varnish