How to use aurasma lite (awesome augmented reality). free
Use Aurasma Lite (Awesome Augmented Reality). Free
I just found this app a few days ago and I've gotta say it's the coolest and most potentially useful app I've ever seen.
"Aurasma is a free app that lets you discover, create and share amazing virtual content, integrated into the real world."
Here's the basic description of what this app does. You can tag an object and place an image, video or 3D animation on the object that can only be see through the apps camera.
As you'll soon see this has huge potential in many areas. For example you can place a greeting video on a greeting card. Send it to your friend. They look at the card and watch your video.
Or point it at a USA Today logo and watch news clips. Point at a sports team logo and watch video clips of that team. I'm only scratching the surface so far. Let's get into it.
The app is called Aurasma lite. It's free in the app store. There's no paid version but the fact that they have the word "lite" in it suggests a paid one is coming. Android version available as well.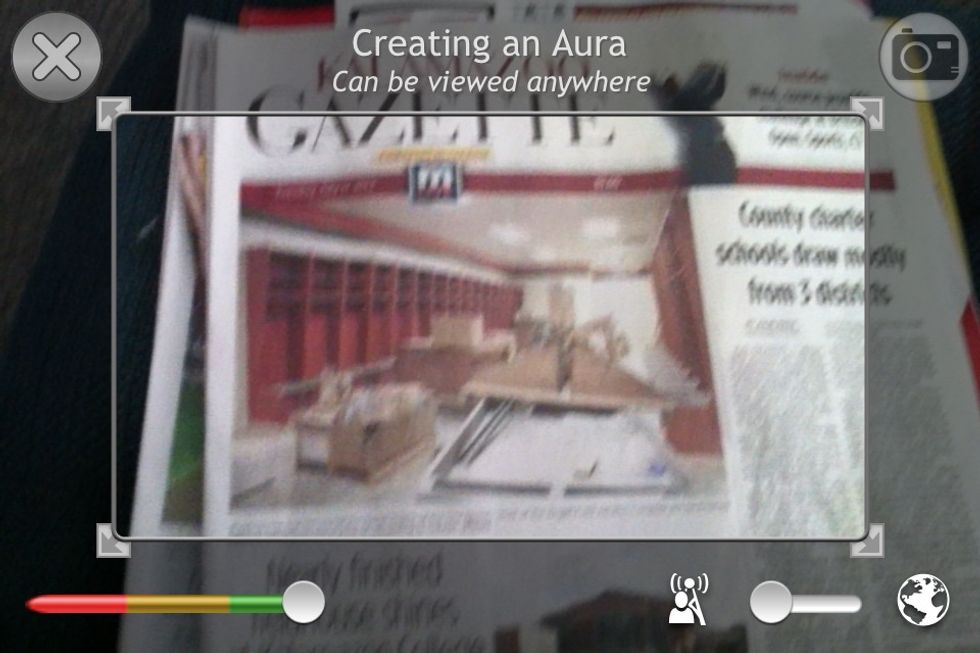 Let's make an aura just to give you a better idea of how it works. I'm going to place an image from my camera roll onto this image in a newspaper. The app will guide you through this process.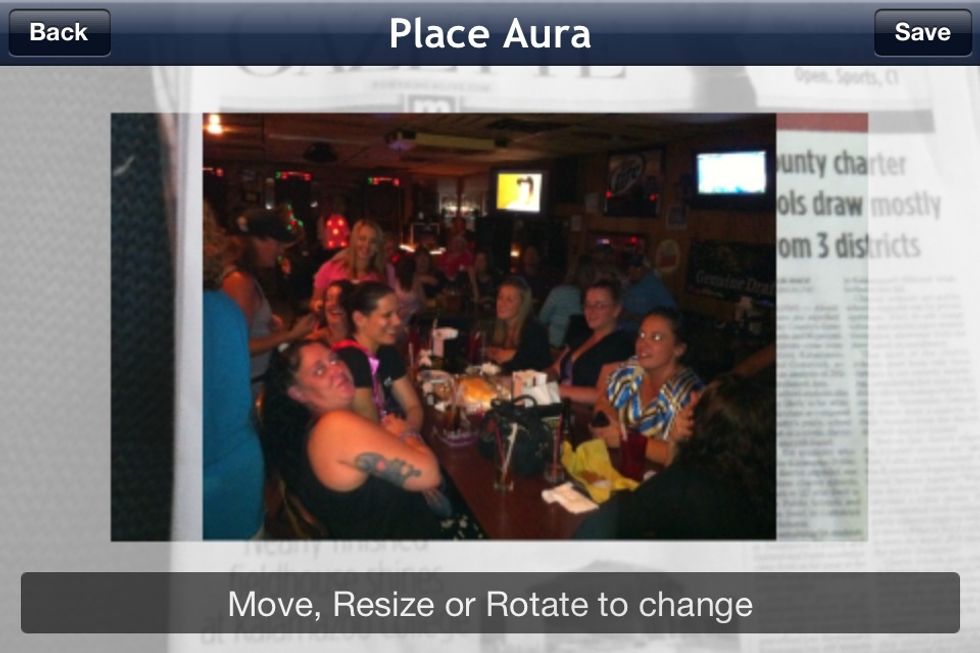 I selected an image from Camera roll. This has nothing to do with the newspaper article. But I could add a related image or video if I wanted to.
Resize, align and position the image/video. Then hit Save.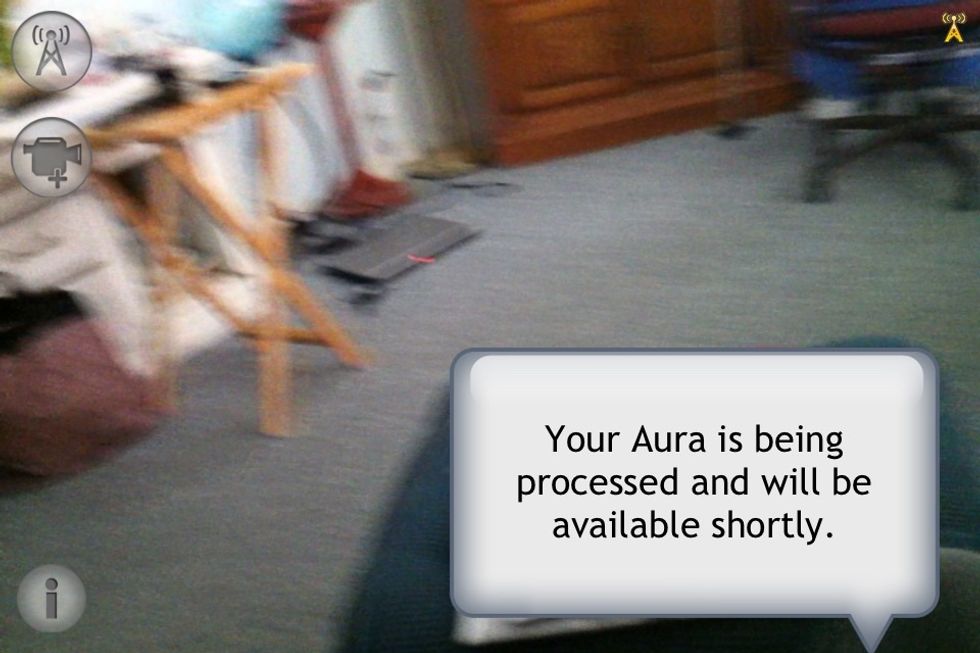 It'll tell you it's processing. How long the processing takes depends on connection speed and size of the image or video file. Internet connection is required.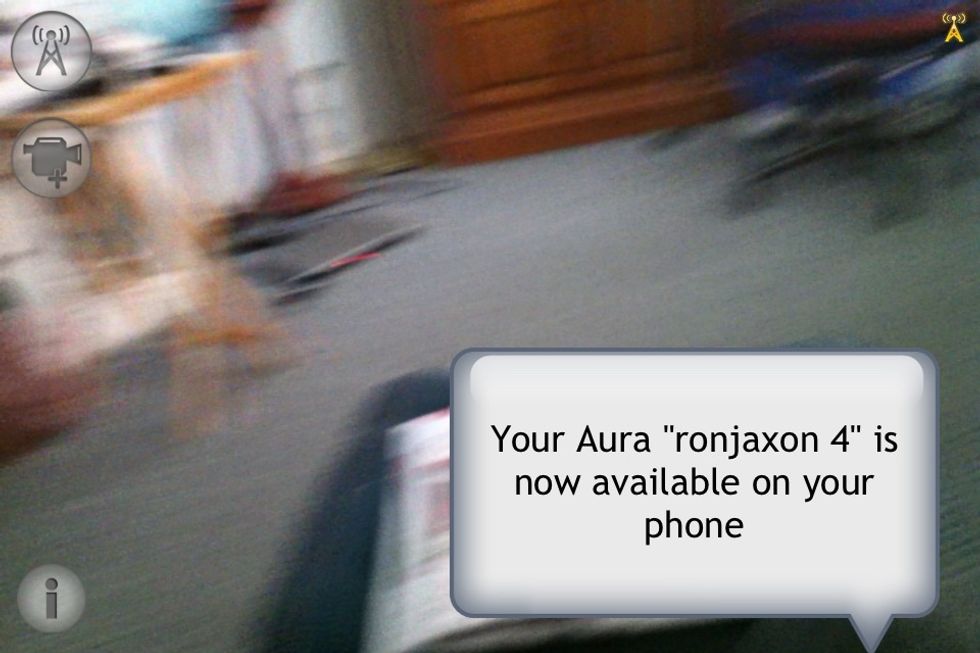 My Aura is ready.
Now when ever I point my phone camera at the location I tagged. The video or image will appear where I placed it.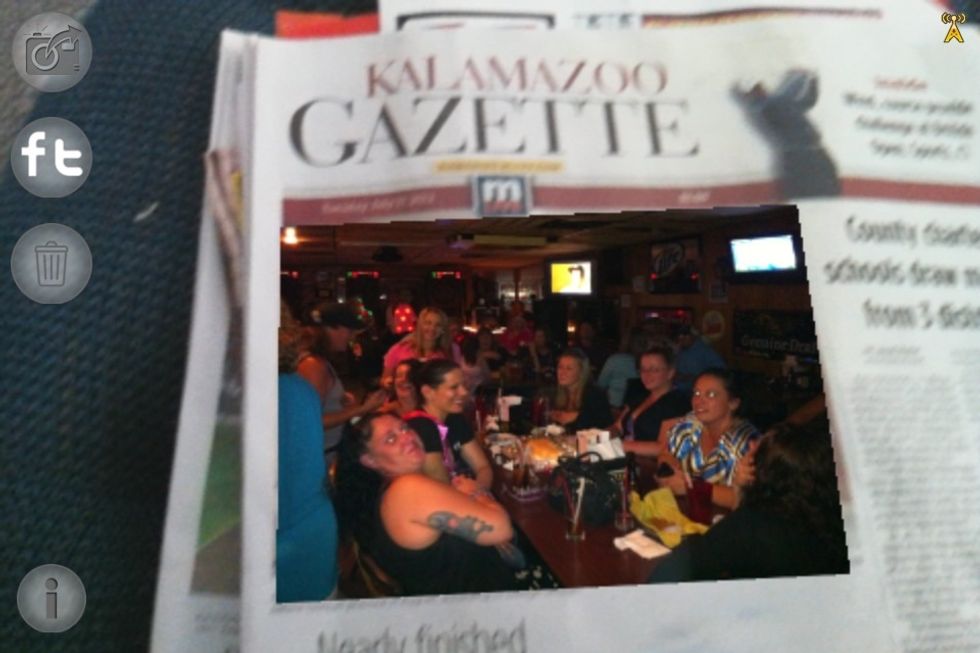 The image is now visible.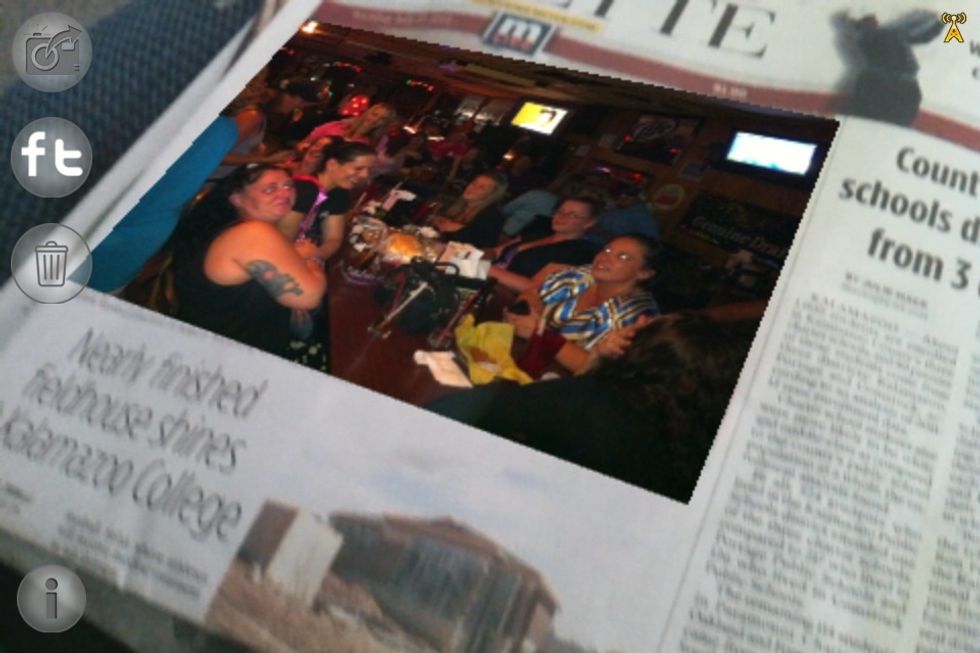 No matter what angle I turn the paper the image will still display where I placed it.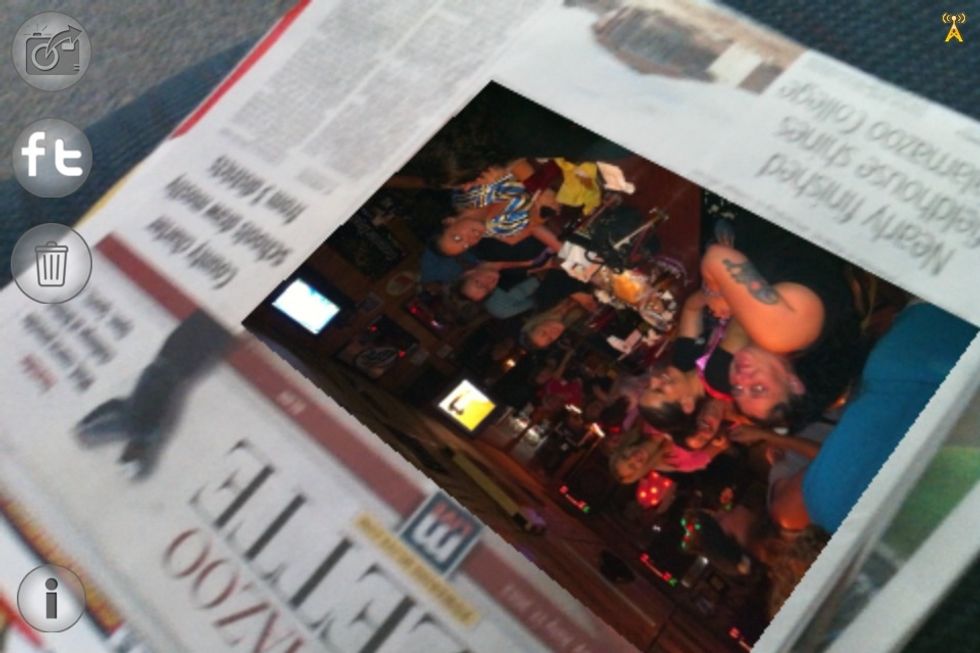 Even up side down!!! Pretty cool huh? This could be a video or an animation.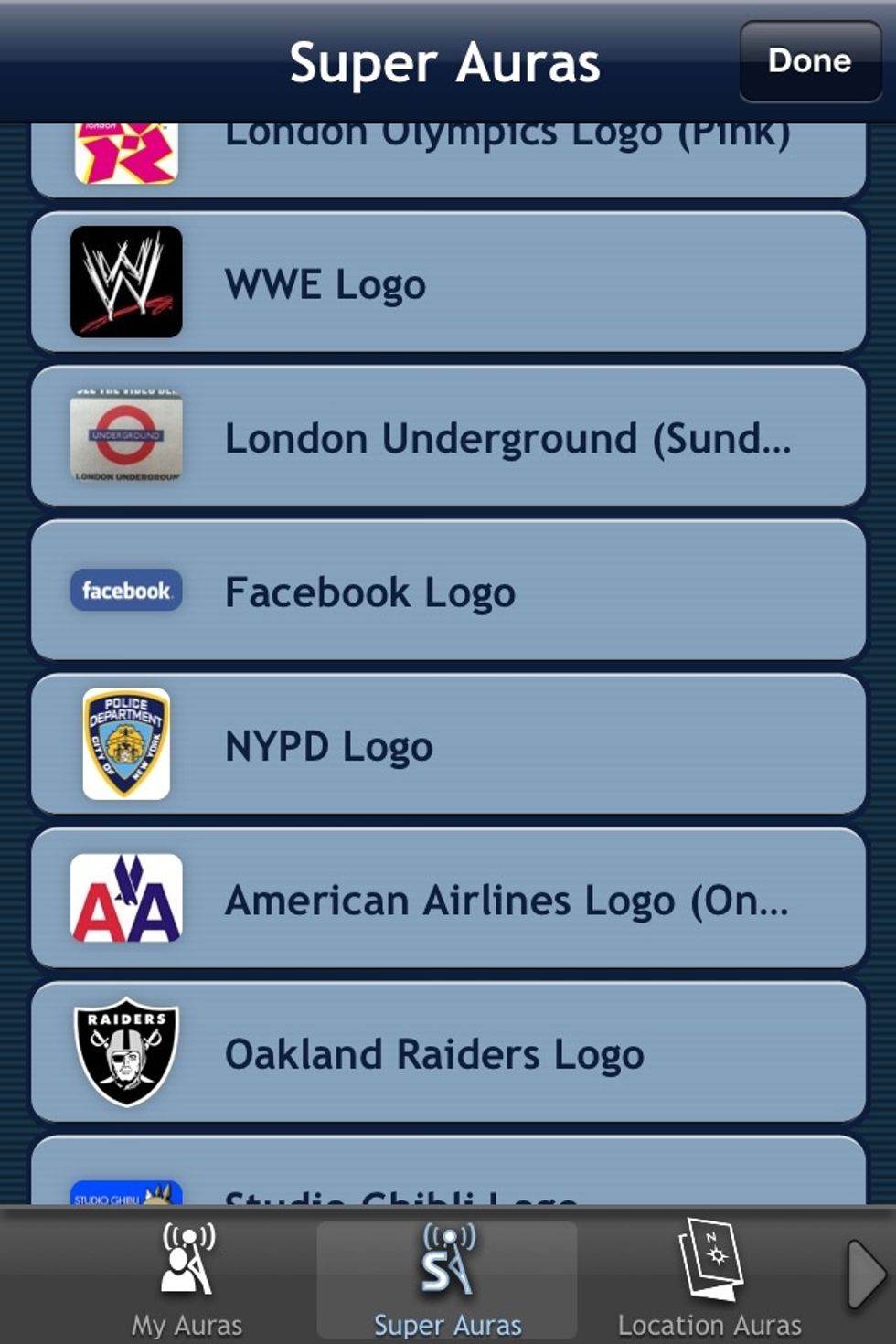 These are user made Auras. They don't just create themselves. So auras only appear where people have placed them. You can subscribe to other users and see their auras where they put them.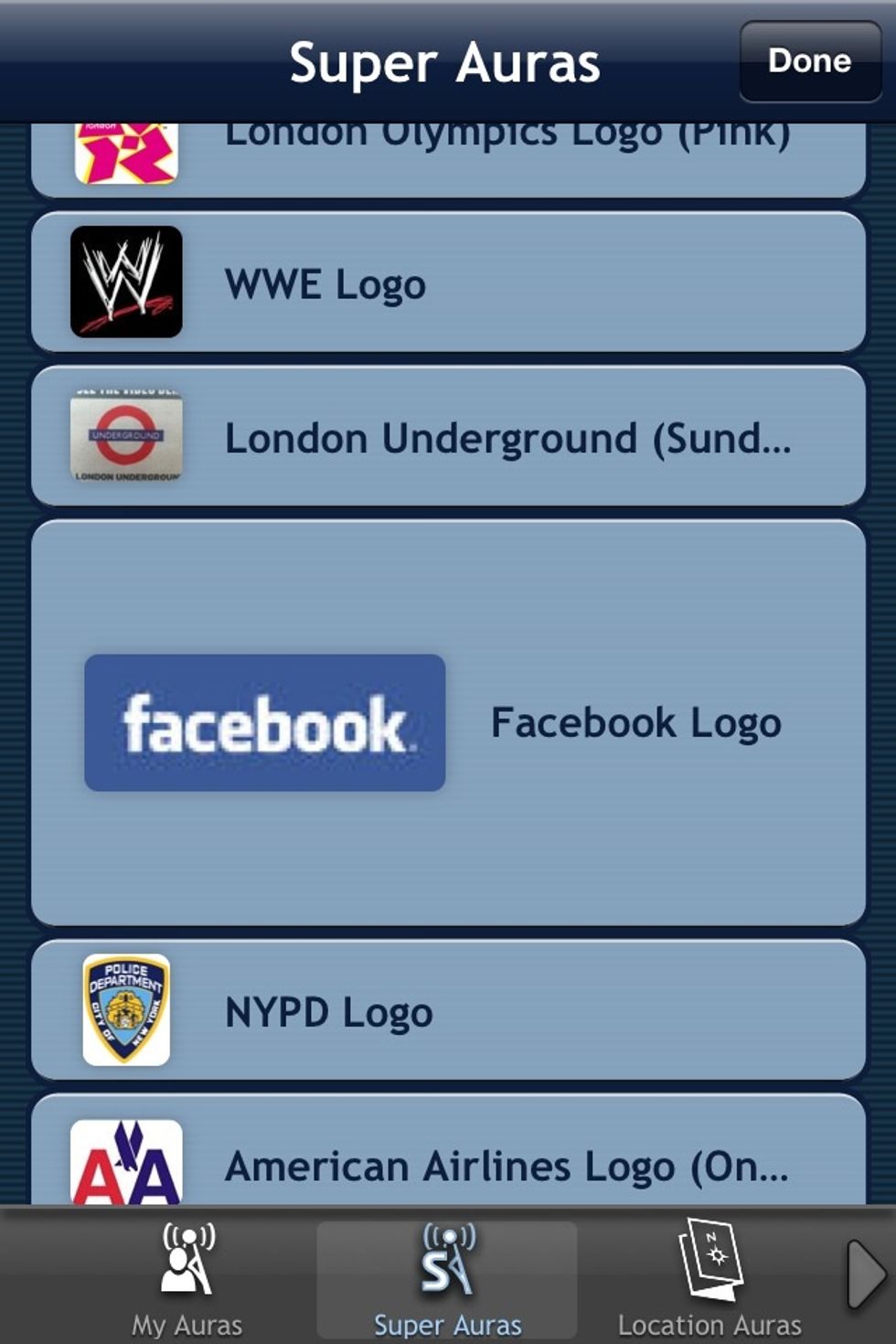 For example this user placed a rather funny video on a Facebook logo. So I subscribed and if I point my phone at a Facebook icon I can watch his video.
Do you see the potential here? Tag your business card and they can watch a video on it. Tag your whiteboard and coworkers can get video instruction. Even add links to the auras.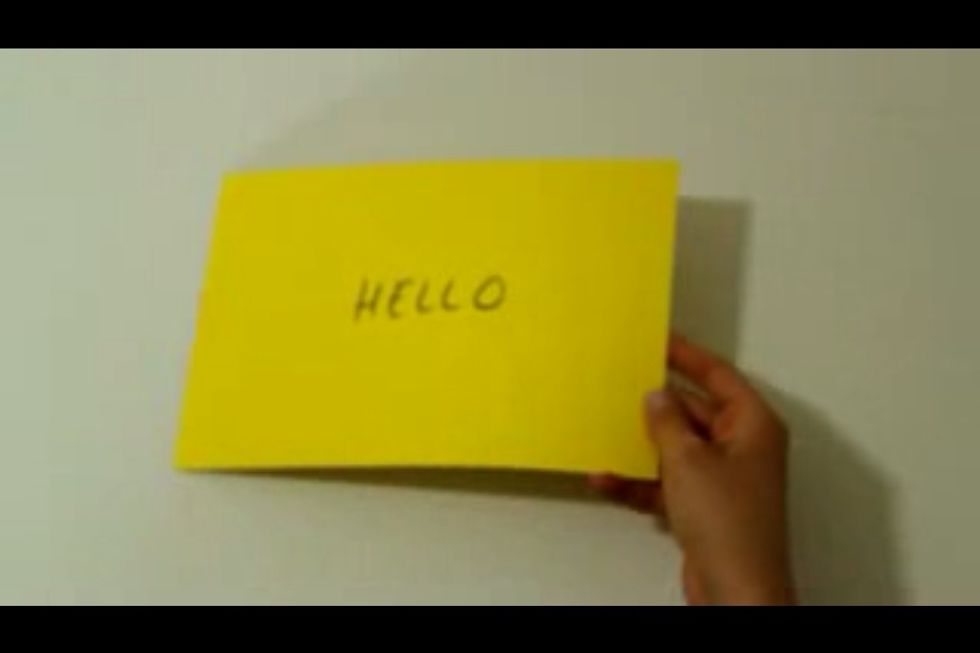 Tag a card in something you ship to a customer.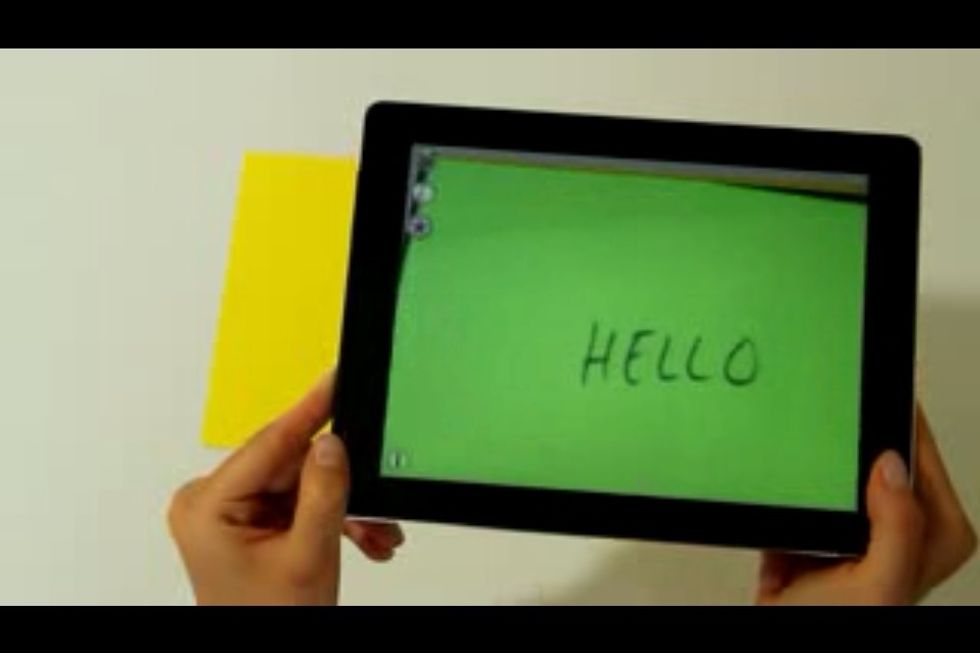 They can watch a video on the card you tagged.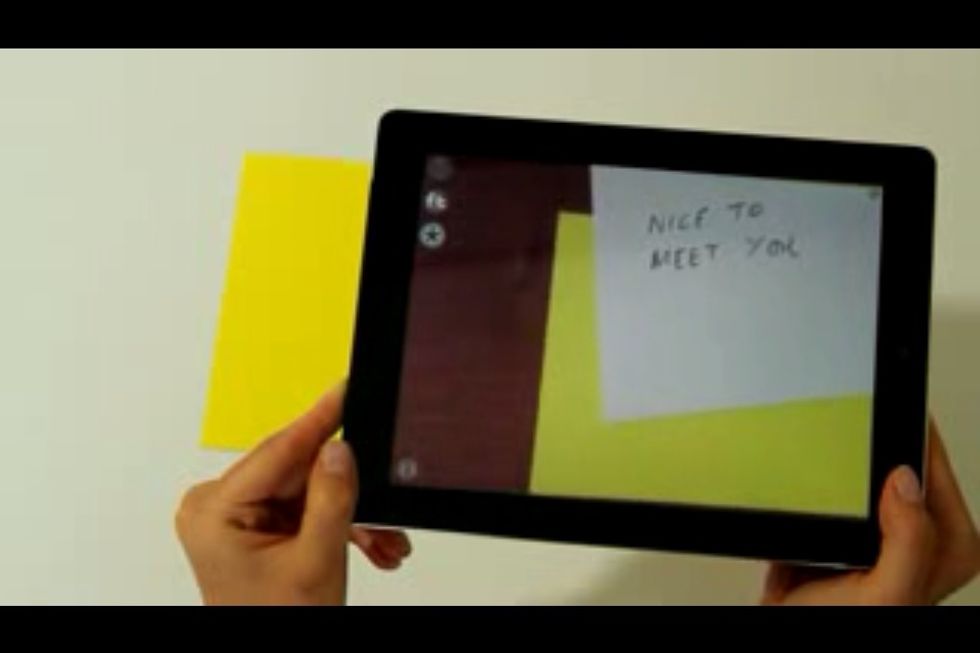 Maybe it's a friendly greeting, secret message or special offers.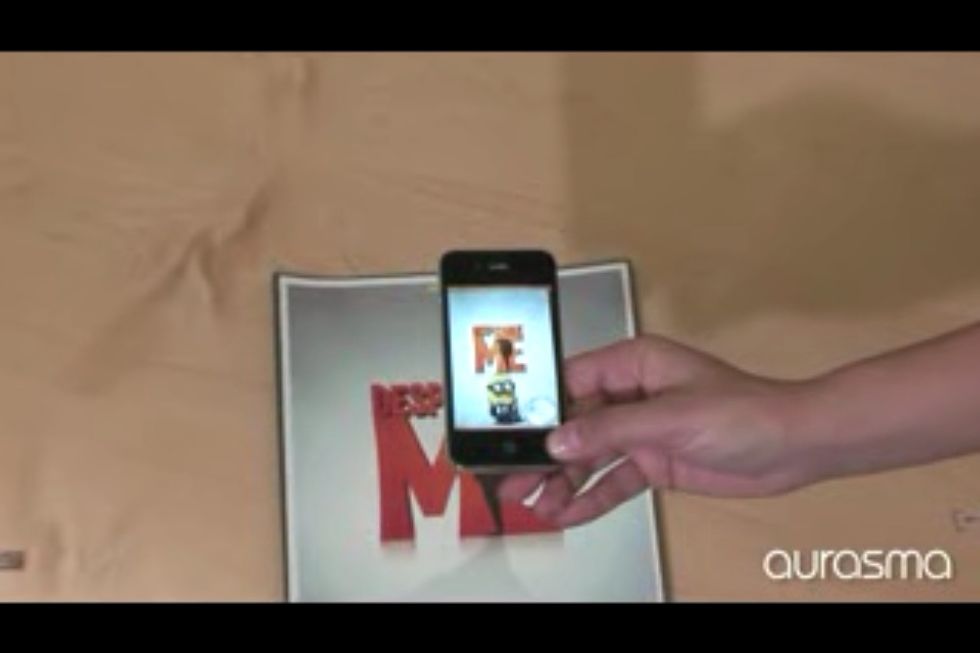 Add a video, animation or image to a poster.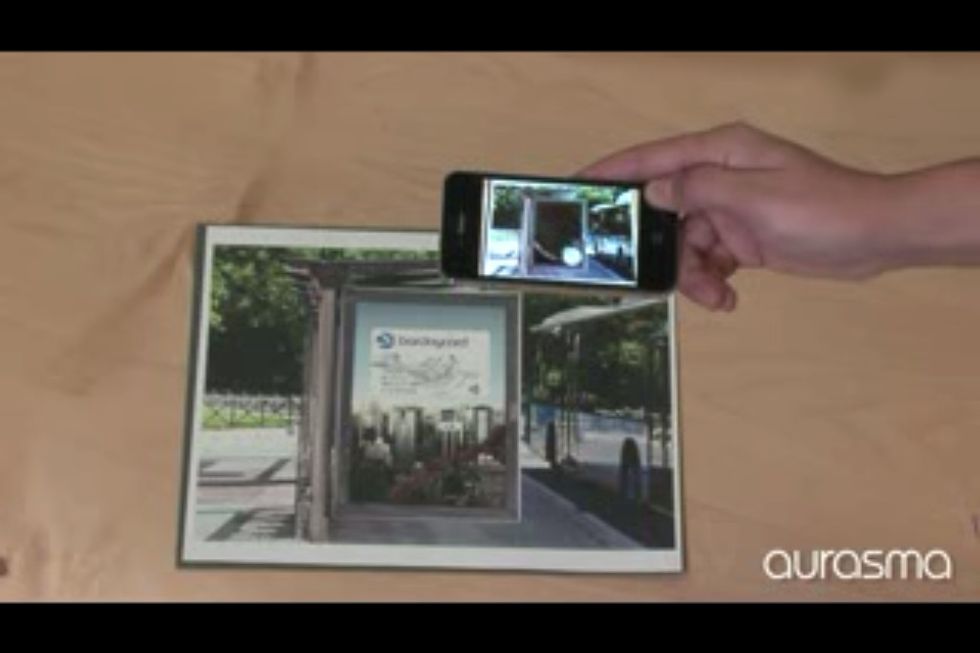 Add a video to a public sign.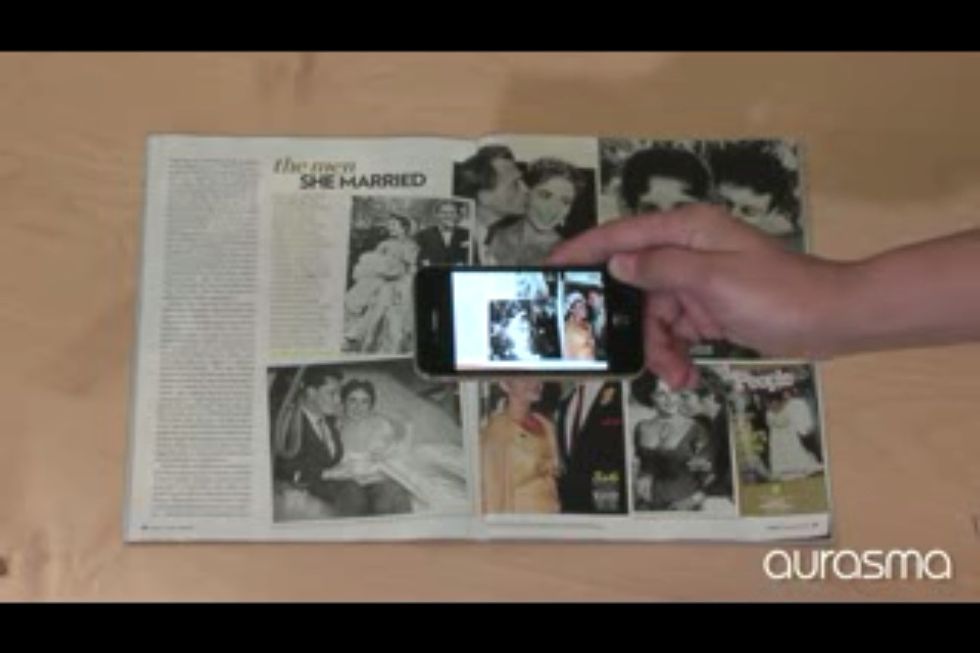 Place a video over a yearbook picture.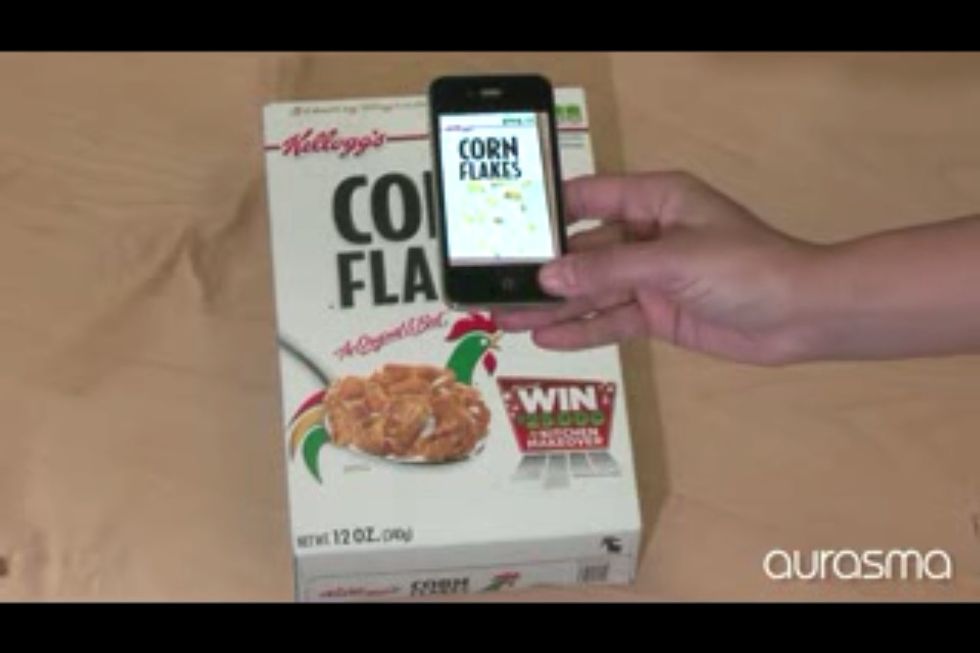 Place a video commercial or review over a product.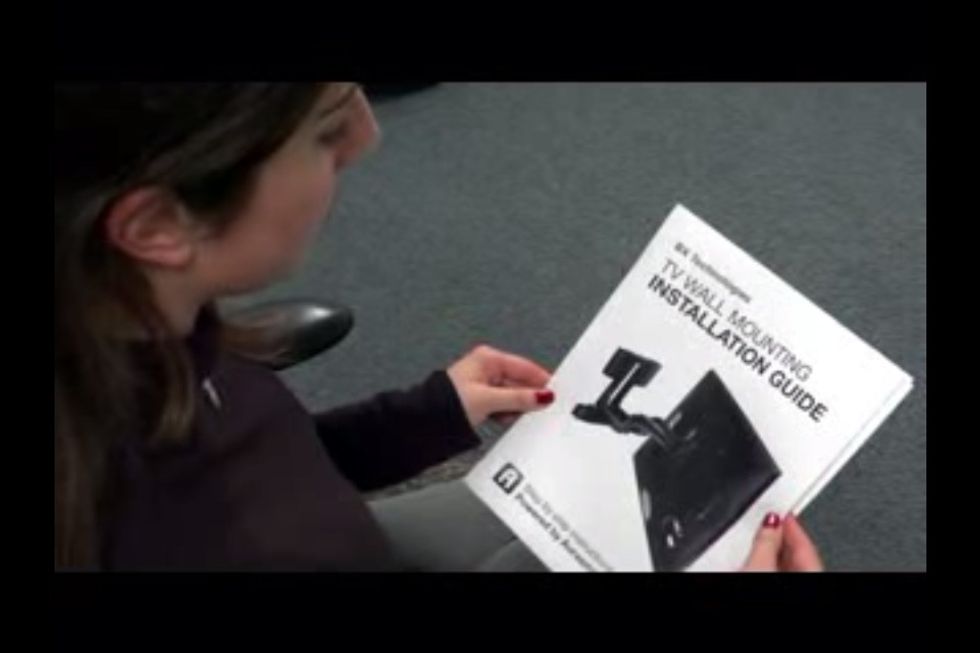 Include a tagged card with a product.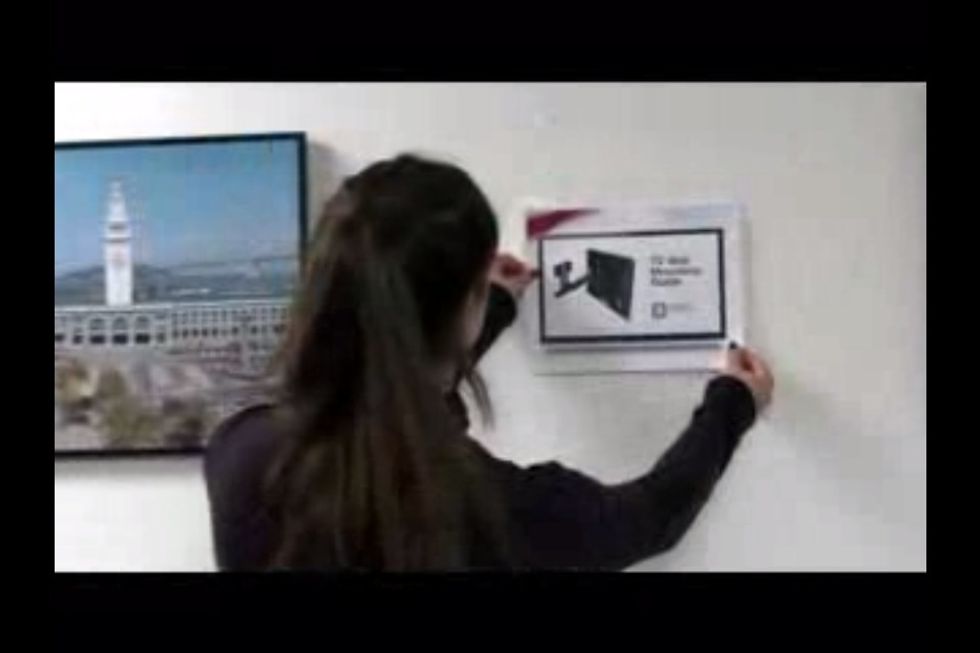 They place the card up.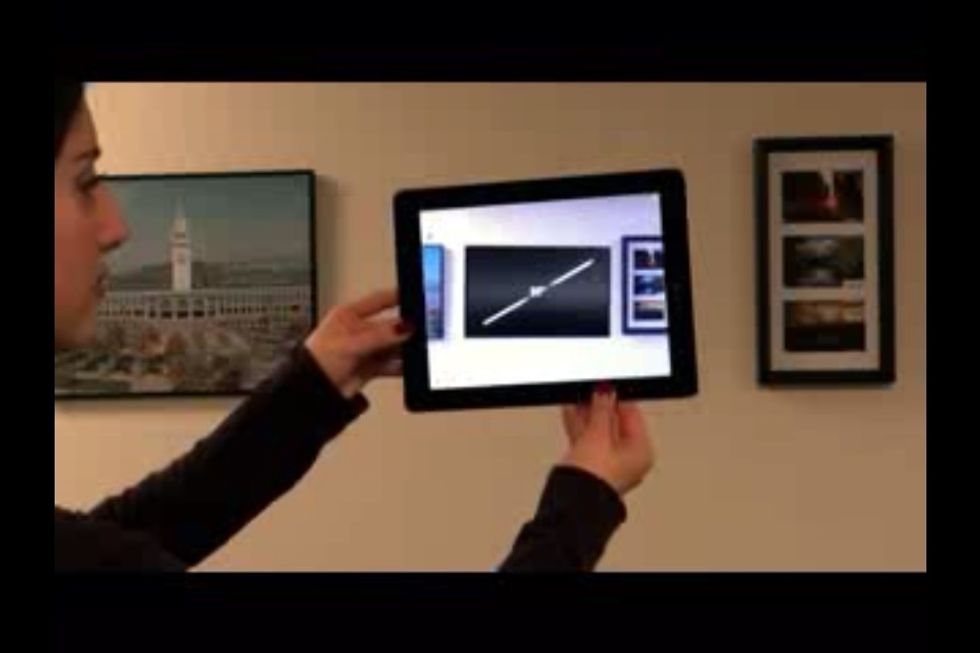 Look at the tagged card through the app and watch an instalaion video. .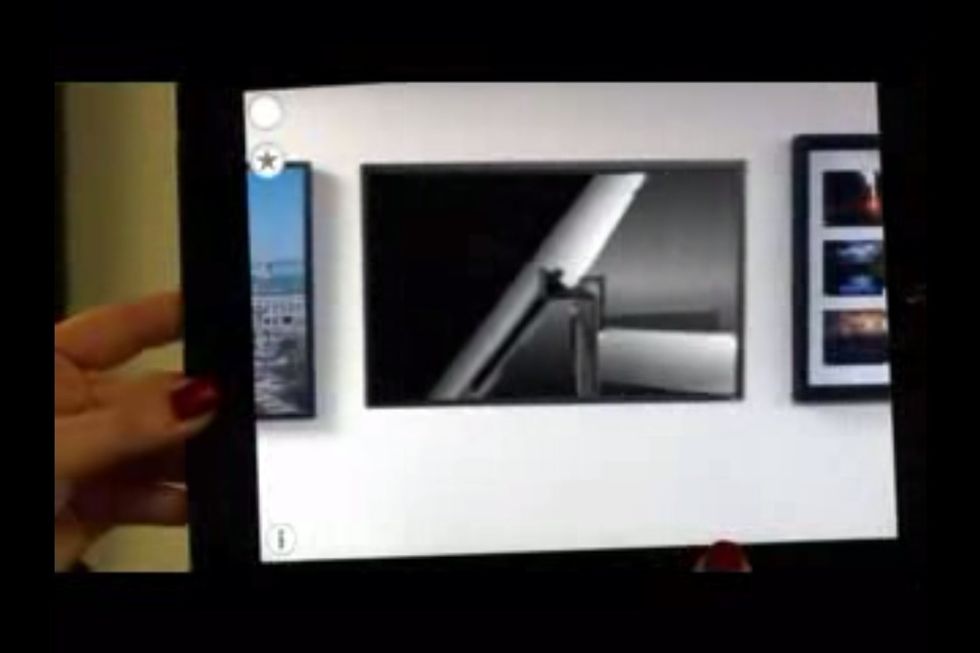 Another clip of the installation video.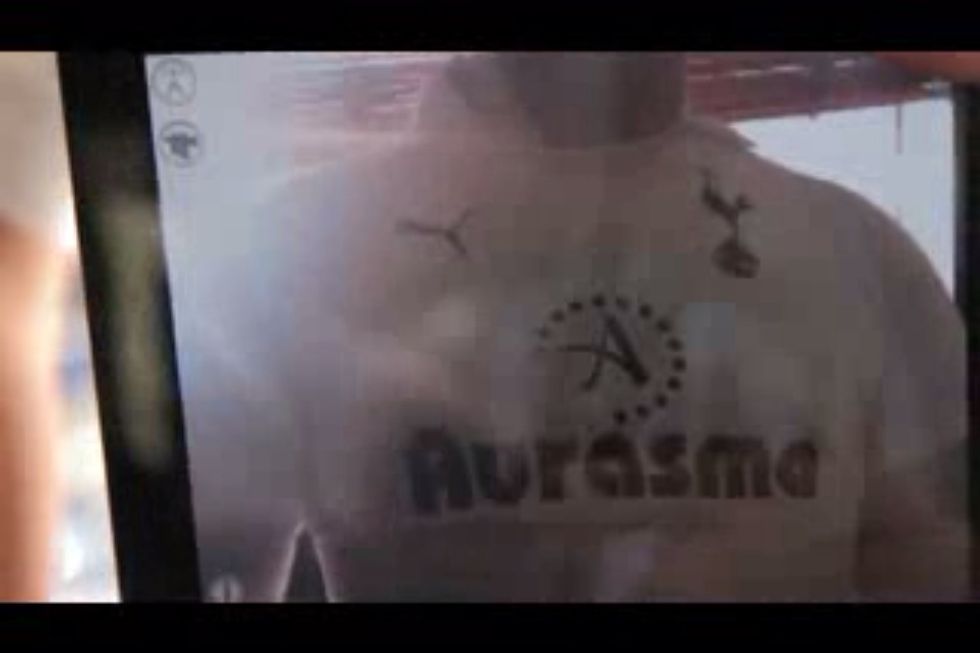 Tag a t shirt.
Add what ever video, image or animation you want people to see when they look at your t shirt.
Now I'll just give you a peak of the app menu features.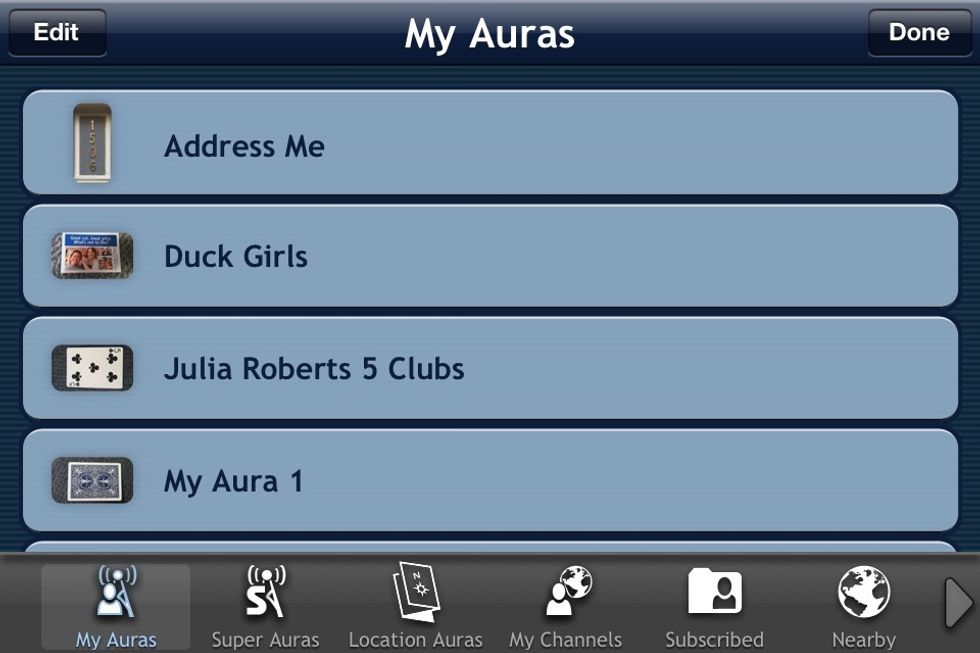 Go to My Auras for a list of Auras you've created.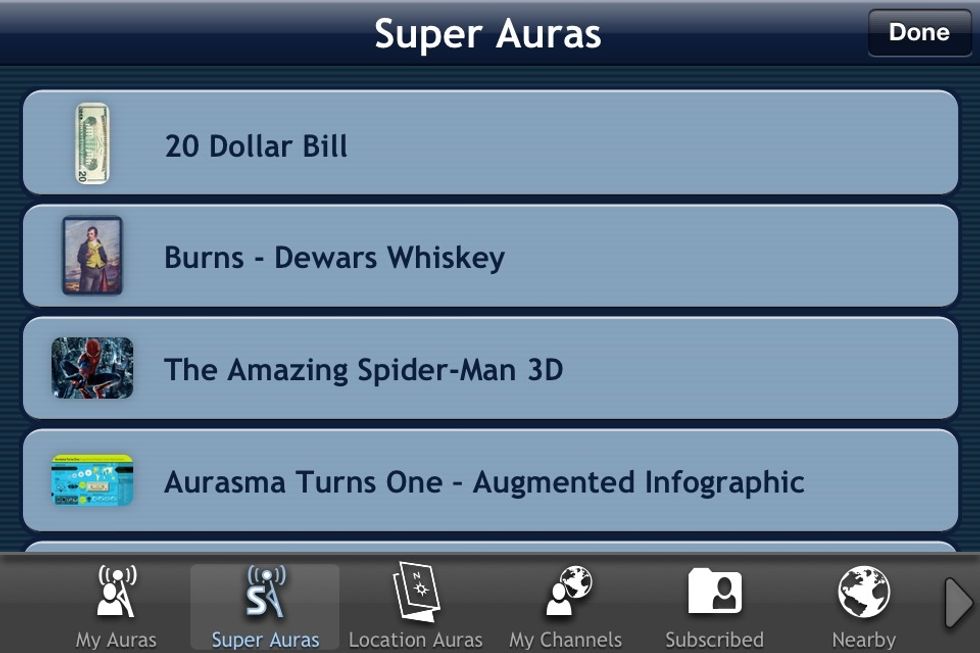 Super Auras are ready made auras. For example point at a $20 bill and see a cool animation someone created. Tap the one you want to use then when it expands tap it again to "join" it to make it work.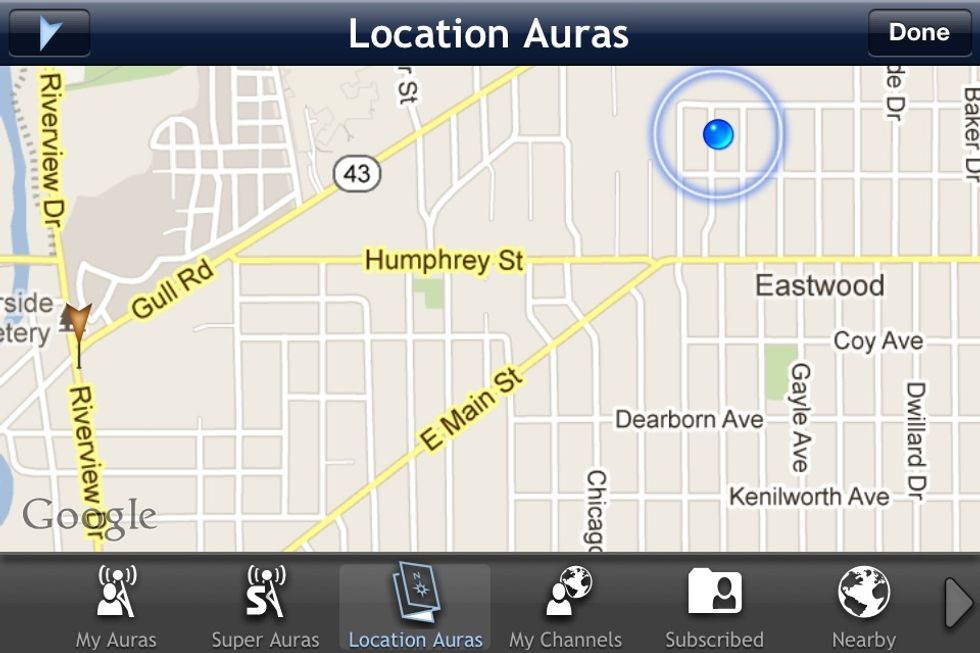 You can also tag and search tags by location. In this image an Aura is tagged on the left. If I go to that location I can see what they placed there.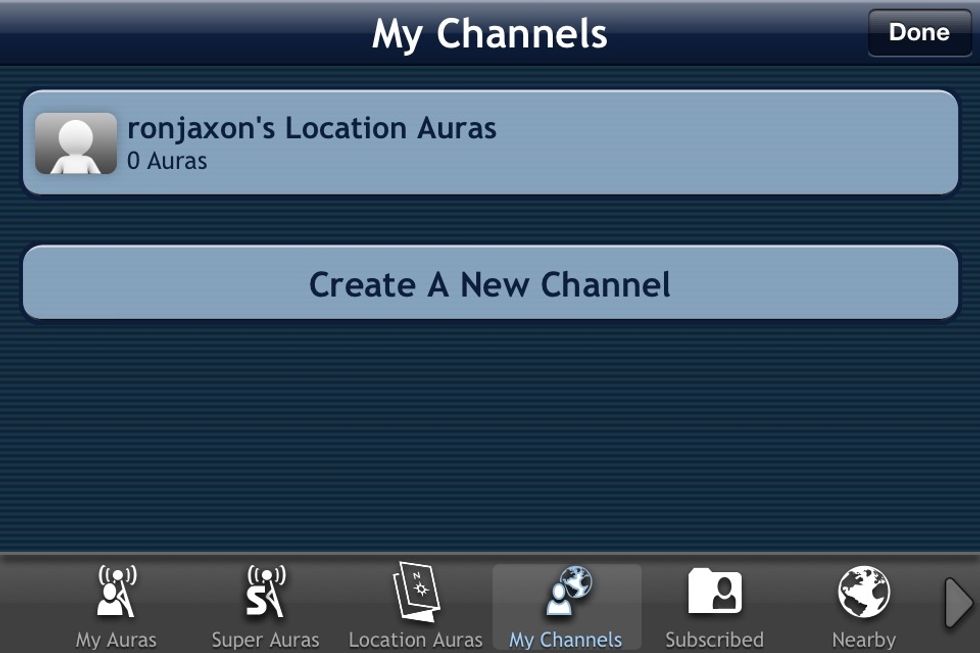 My Channels are the channels I've created. My friends can join and view these.
Channels I've subscribed to.
Nearby Aura tags and how far away they are from me. You can usually get a preview from where you are before going to the location.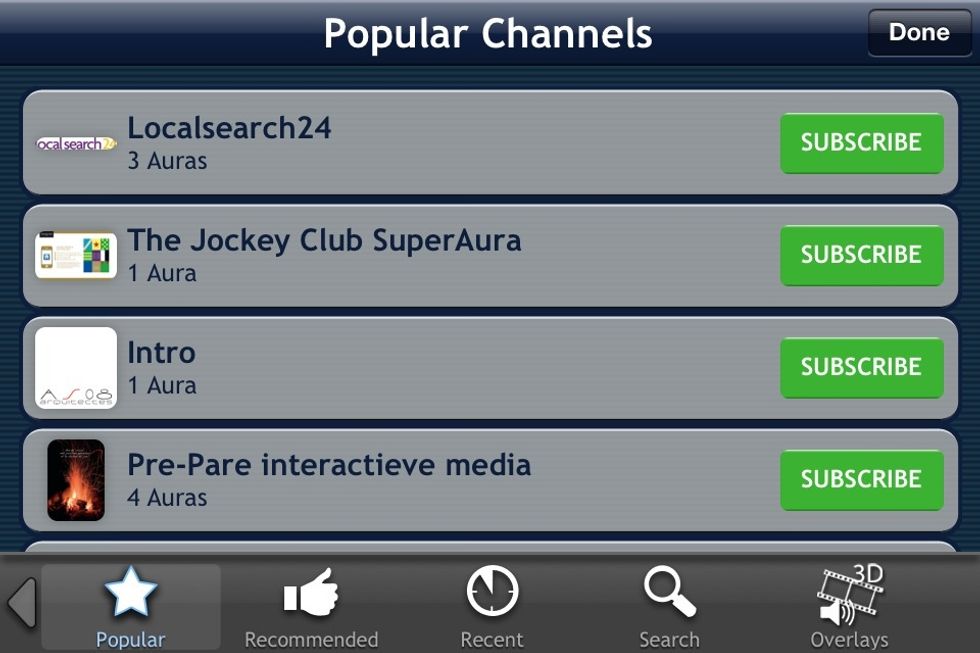 Find popular Channels. Join them and check them out.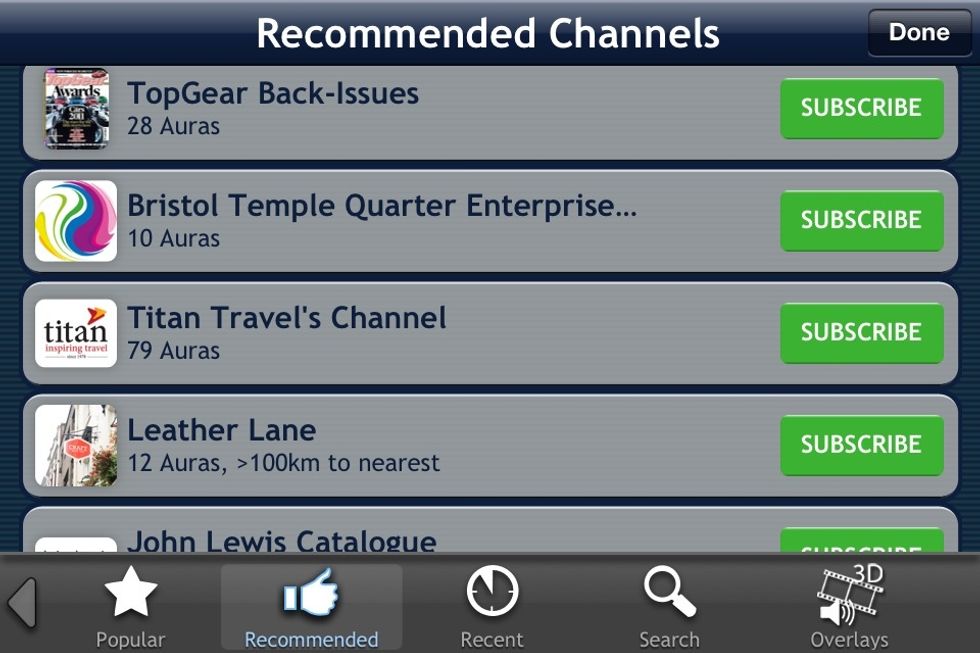 Recommended Channels.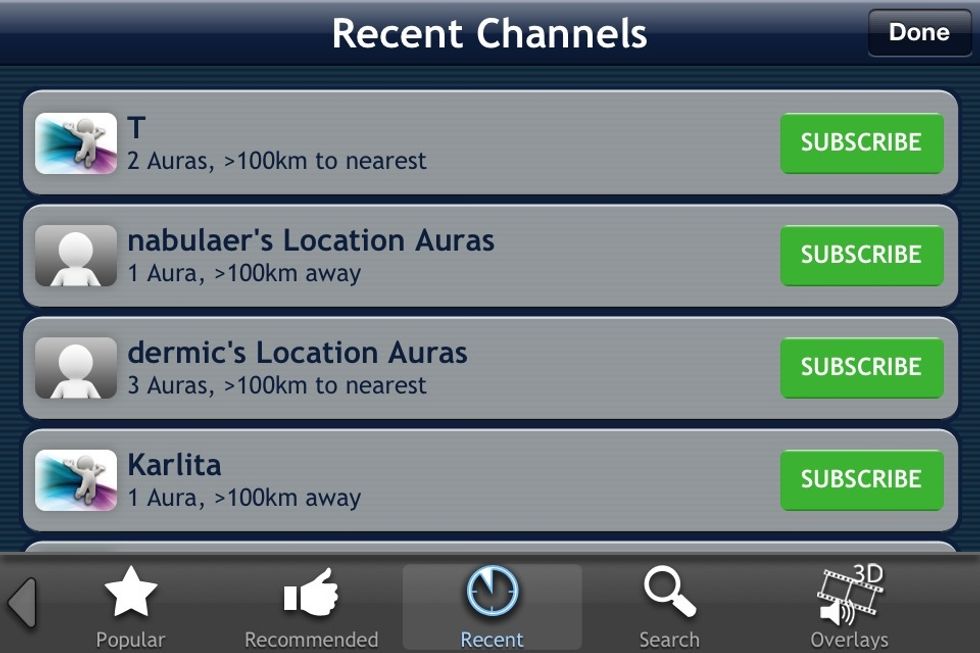 Recent Channels.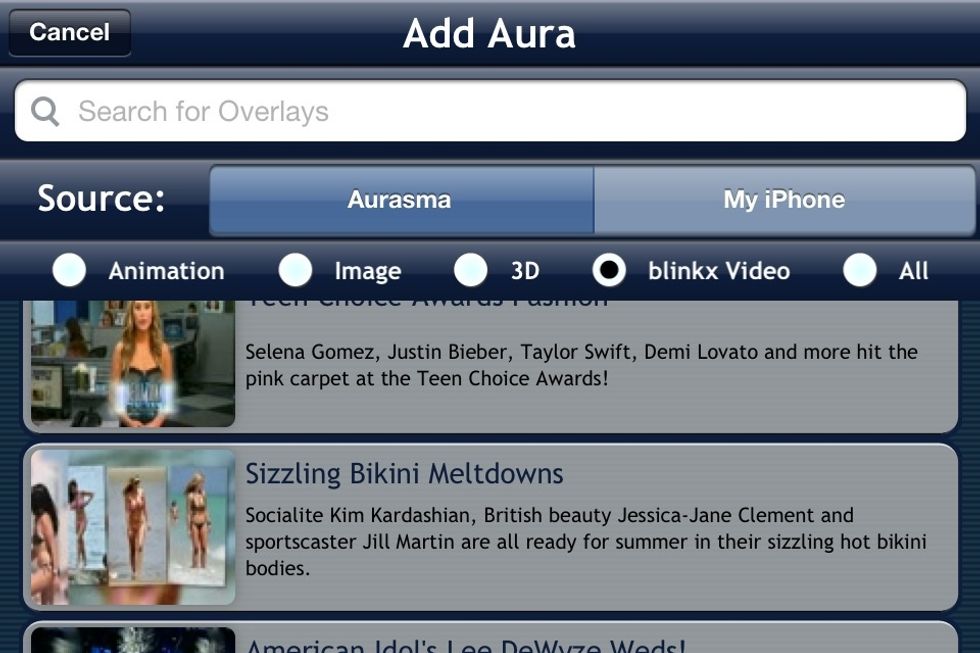 Here are the options of things you can place on the auras you create.
I think we'll be seeing a lot more of this being used. Newspapers can create a channel and add video to their papers. Hide videos on websites and magazine ads.
How about creating 3D CAD models on a printed blueprint. So they'll see a 3D model I'm just seeing so much potential here. And best of all it's free.
Well this is a long guide but I feel I'm only beginning. My imagination is running wild right now. But I hope this is enough to cover the basics.
The creator of this guide has not included tools
Ron Jaxon
I'm a semi professional magician. Graphic designer. I've been deaf almost 20 years but i can hear now thanks to the cochlear implant I got almost 2 years ago.