Use Audacity to Record, Edit, and Export Audio
12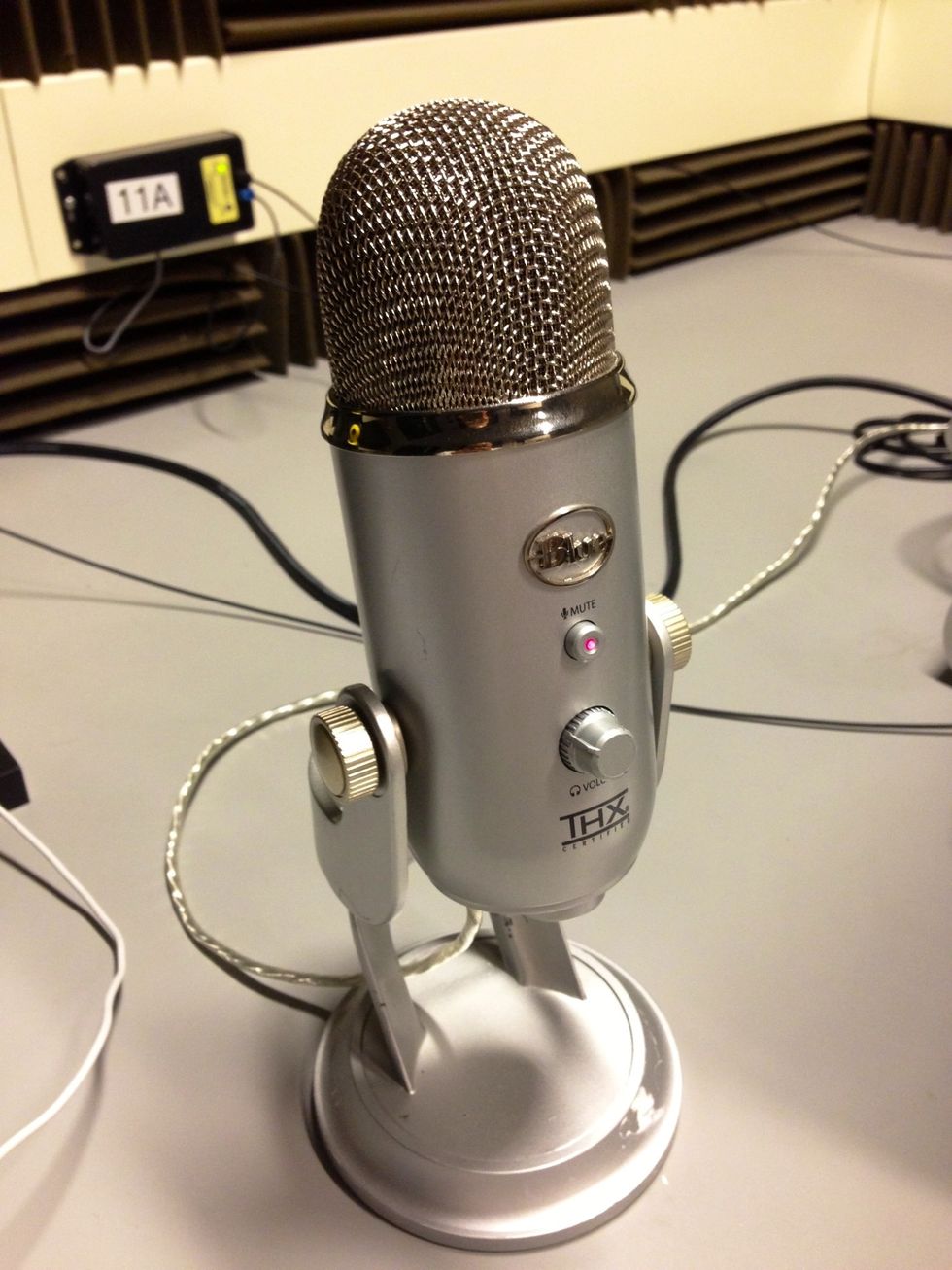 Make sure the microphone is plugged in to the computer and is un-muted. The Blue Yeti microphone mute button should be lit solid red.
Open Audacity by navigating to Applications, choosing the Audacity folder, then clicking the Audacity icon.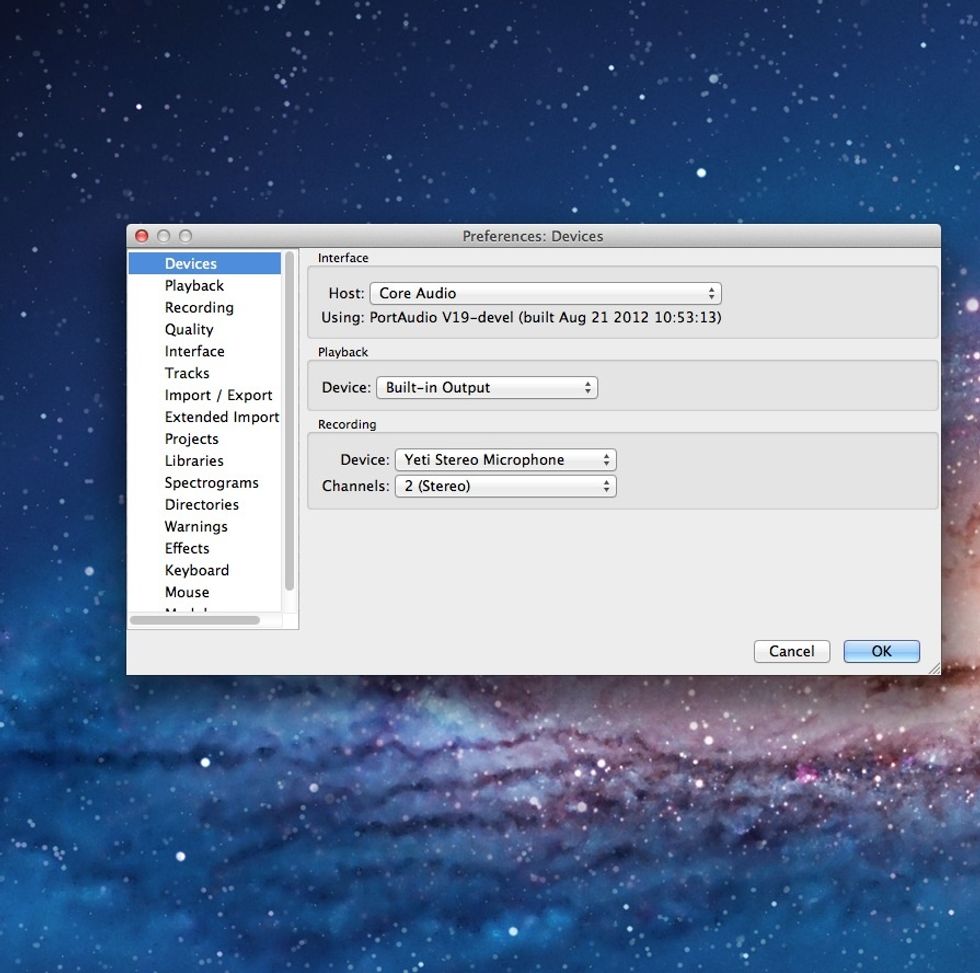 After opening Audacity, navigate to Audacity>Preferences. Under Playback Device, select Built-In Output, and under Recording Device, select Yeti Stereo Microphone.
Change the output and input volume on the Audacity levels bar, as necessary.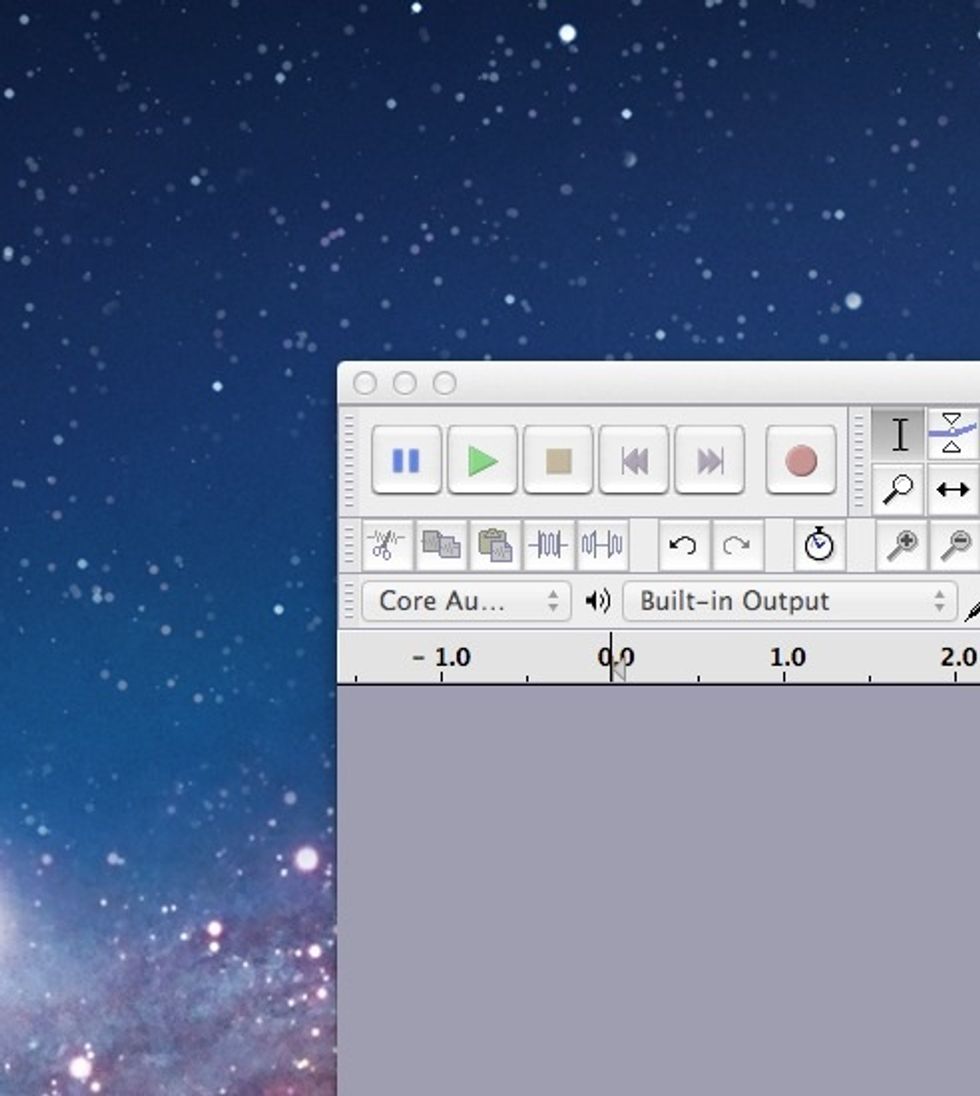 To begin recording click the red circle button, click the yellow square button to stop recording and the green triangle button to play back the recording.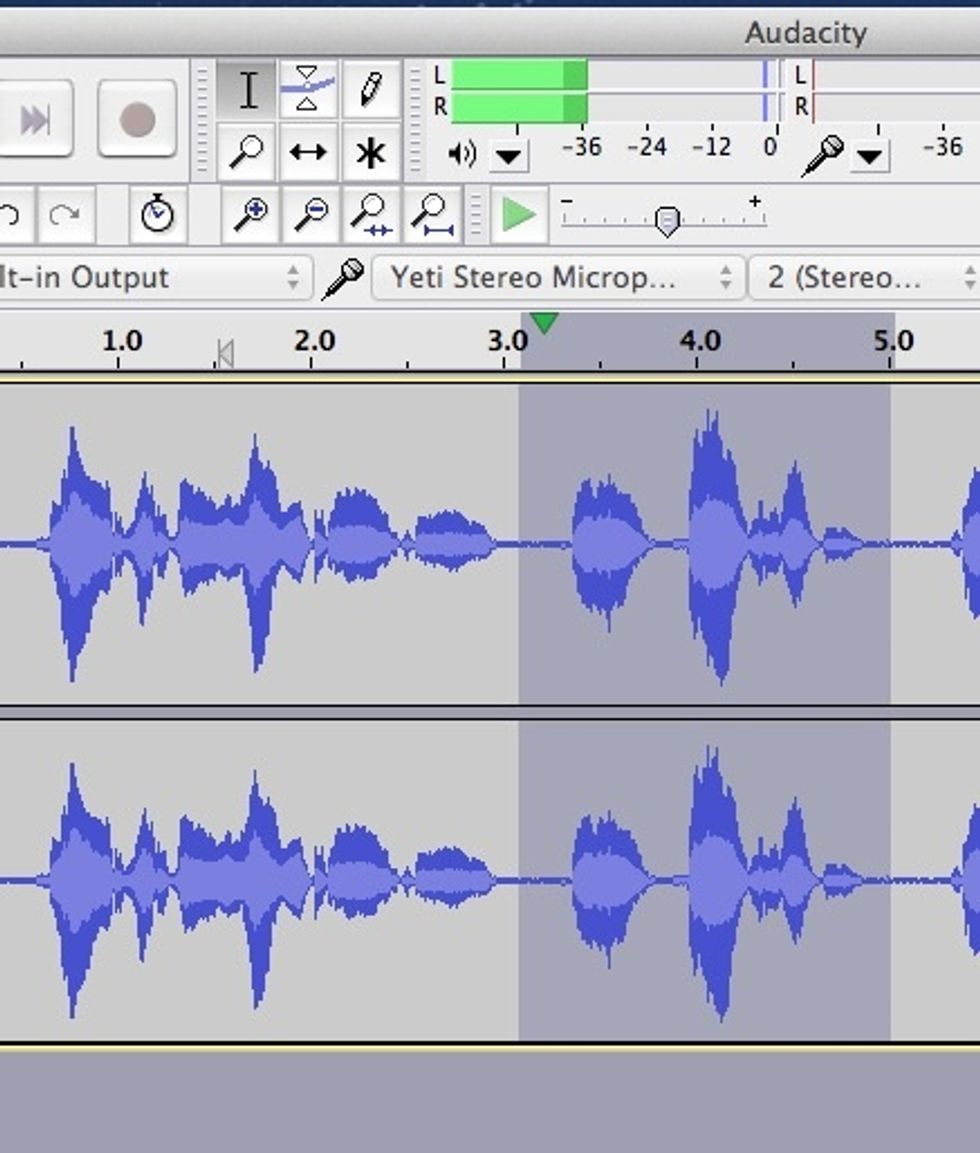 To edit a track, click and drag to highlight a section. You can delete this section by pressing delete, or you can cut and paste it somewhere else.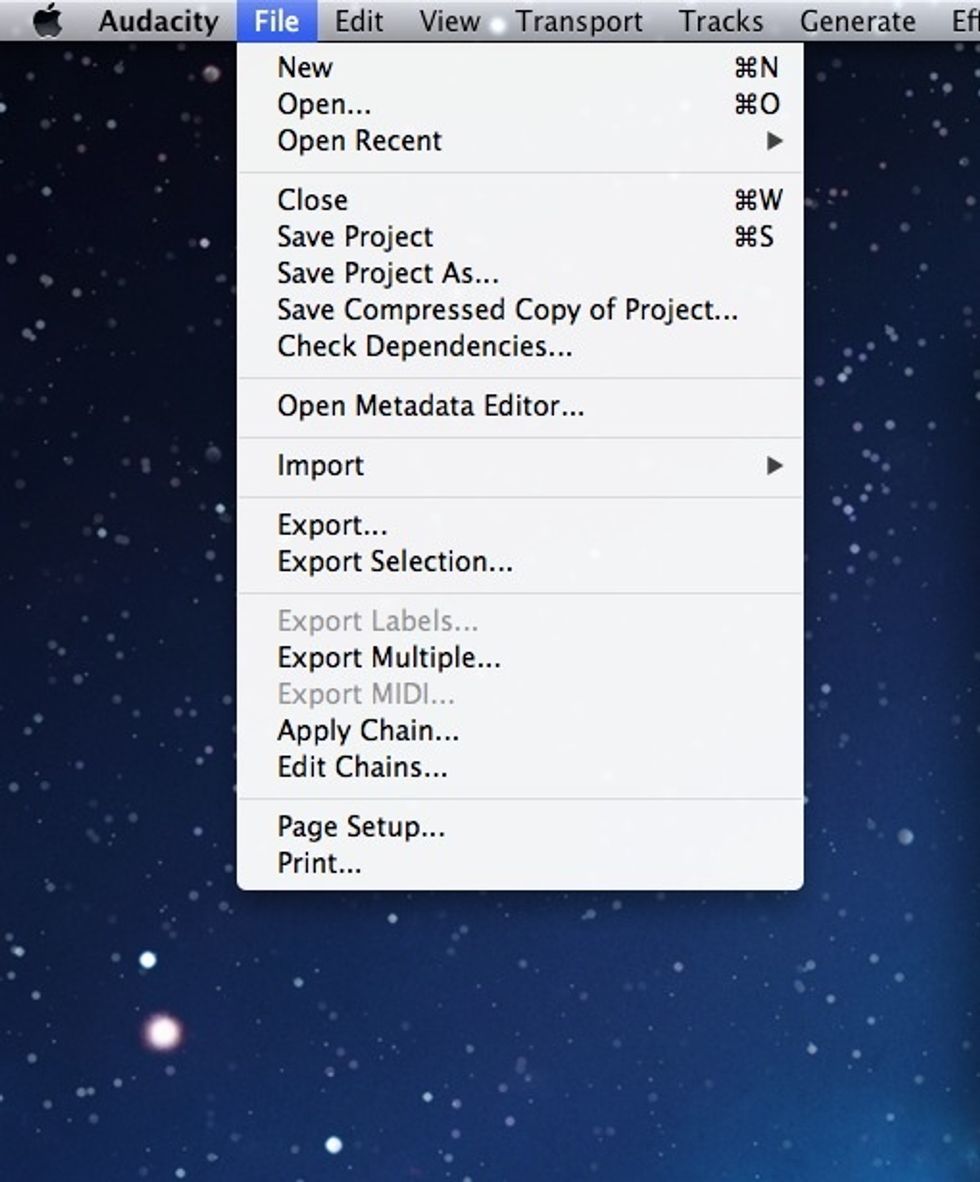 To export or save your project, go to File>Export. Tip: if you choose Save Project As, you will only be able to open this project on Audacity.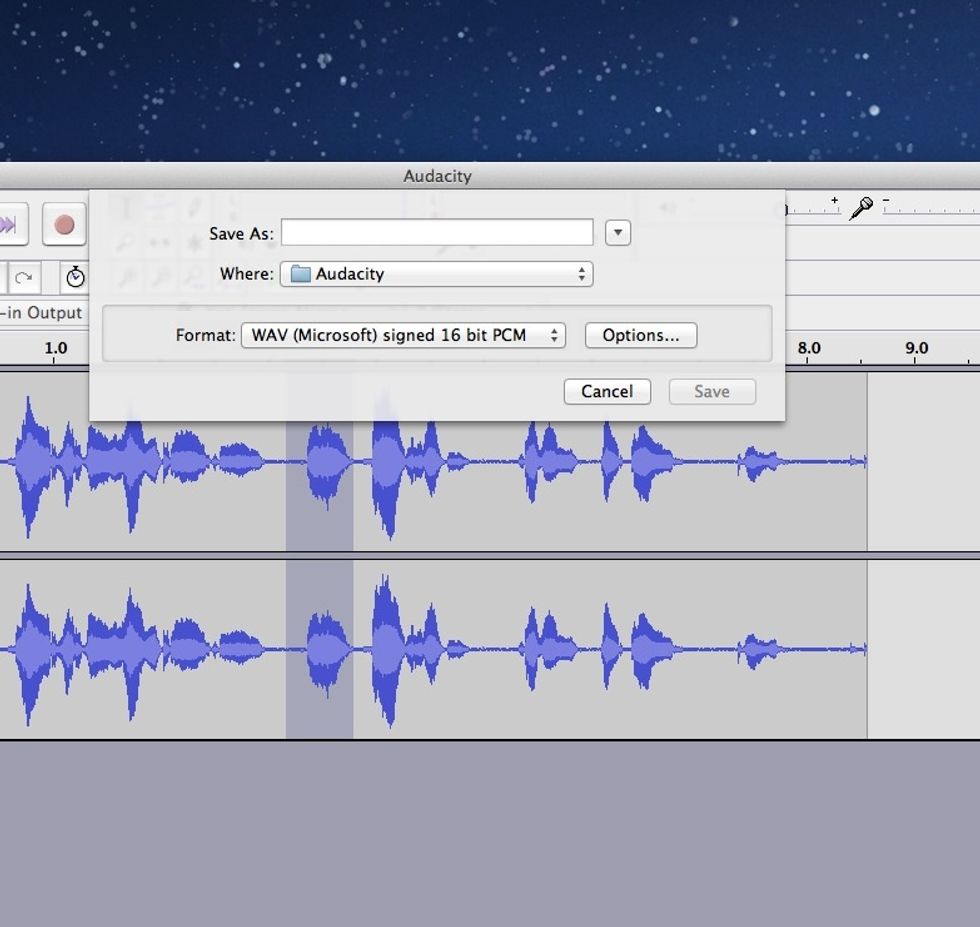 In the Export box, type in your file name and select a format. Under Format, choose WAV or AIFF for uncompressed audio and higher quality or choose MP3 for compressed audio and lower quality.
Now you're ready to start recording!
The creator of this guide has not included tools