Use Art Anthology Paints on Your Layout
6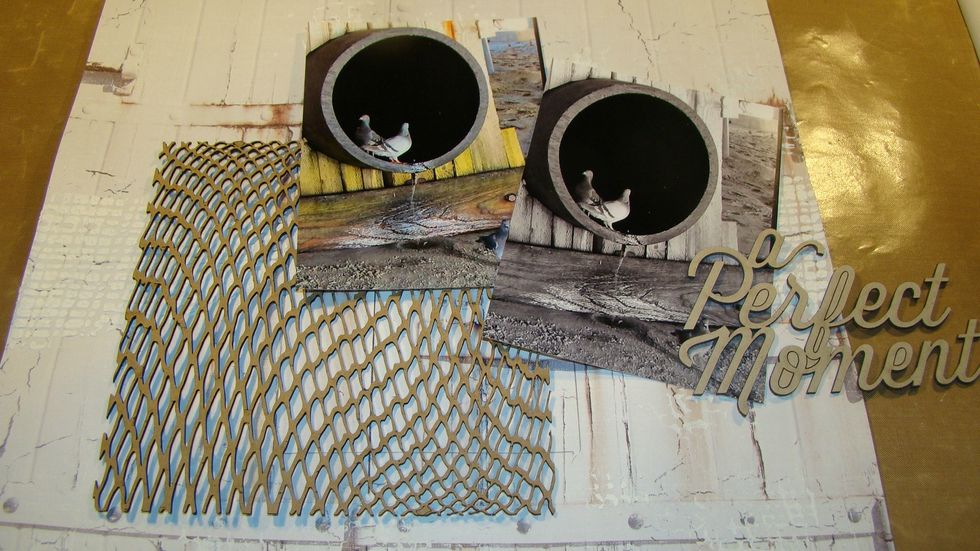 Gather your photos background paper and chipboard pieces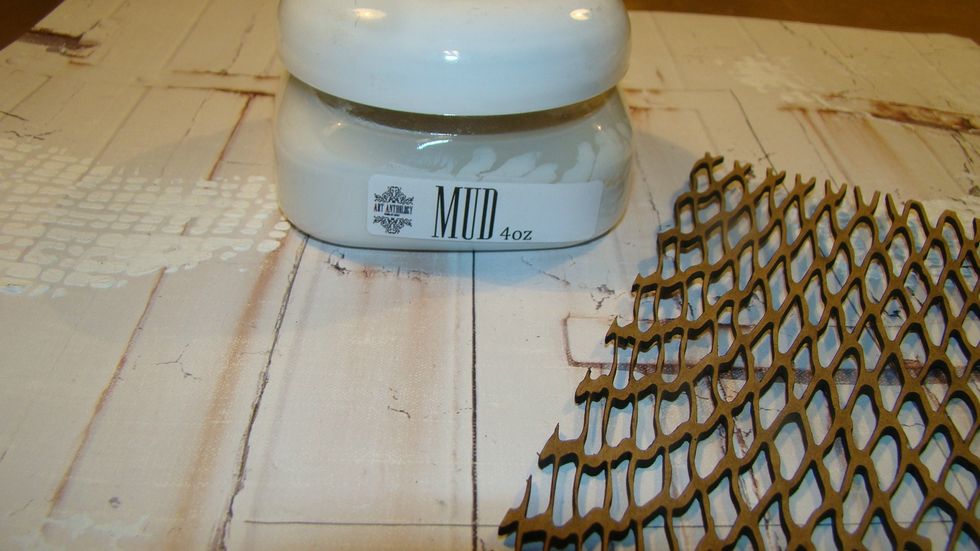 Use AA Mud for added texture. Heat set or allow to dry completely.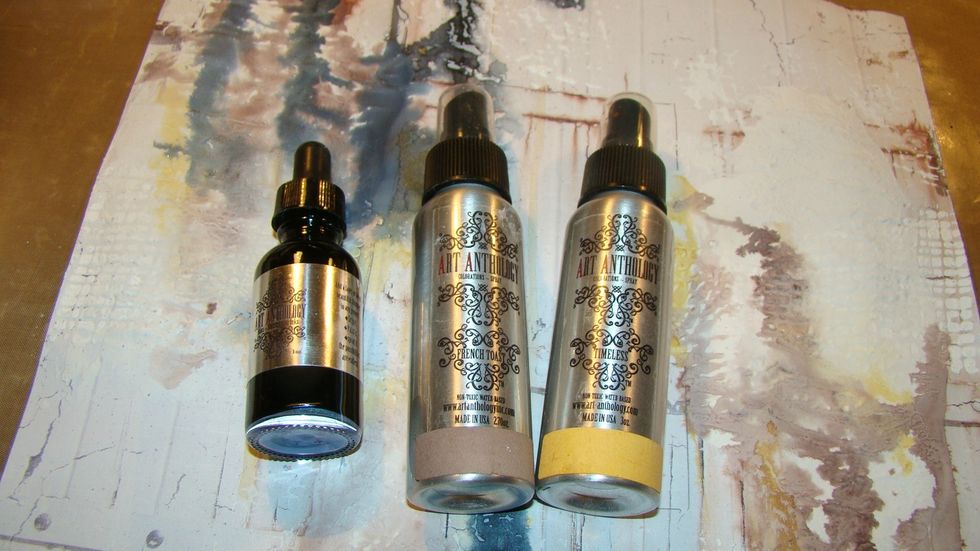 Spritz your paper with water and then remove the nozzle from your Colorations Spray and run in along side the page and it will create nice drips. Do the same with your beautiful Minx Ink. Heat set.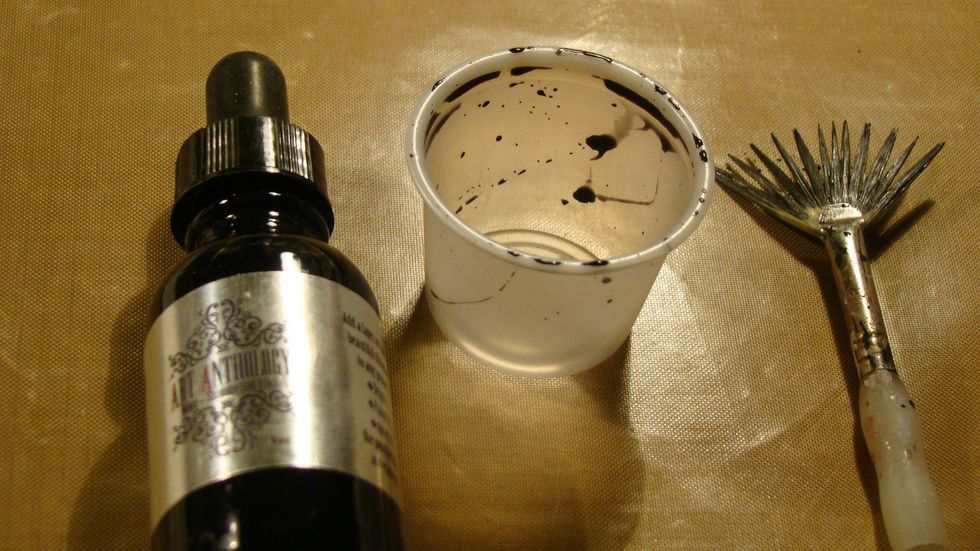 I wanted random stains on the page so I used the rim of a cup. I puddled a bit of my Minx Ink and ran the rim of the top and then stamped it on my layout.
I also used a splatter brush, dipped that in the Minx Ink and flicked it all over the page.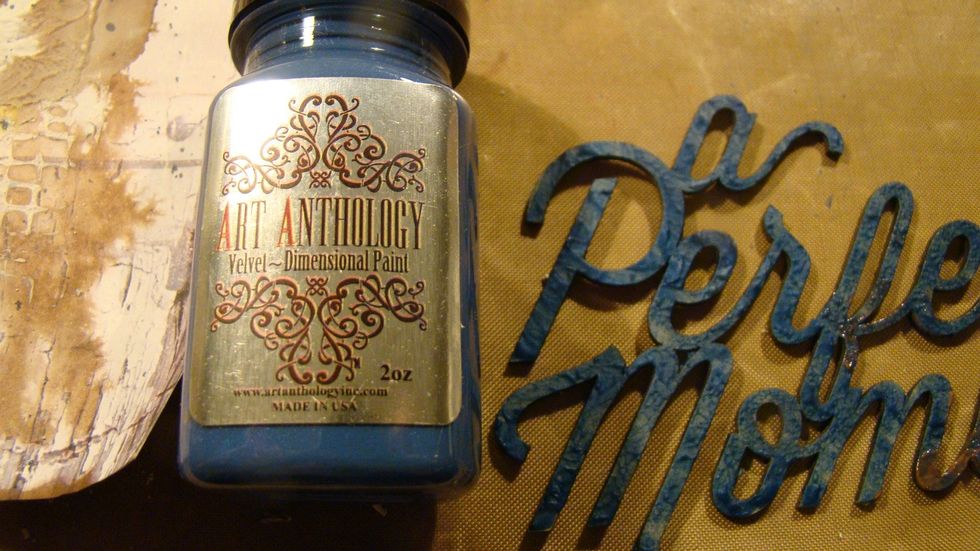 The Velvet's are a bit more opaque and so I chose to use this on my title for my page. It covered the chipboard so pretty.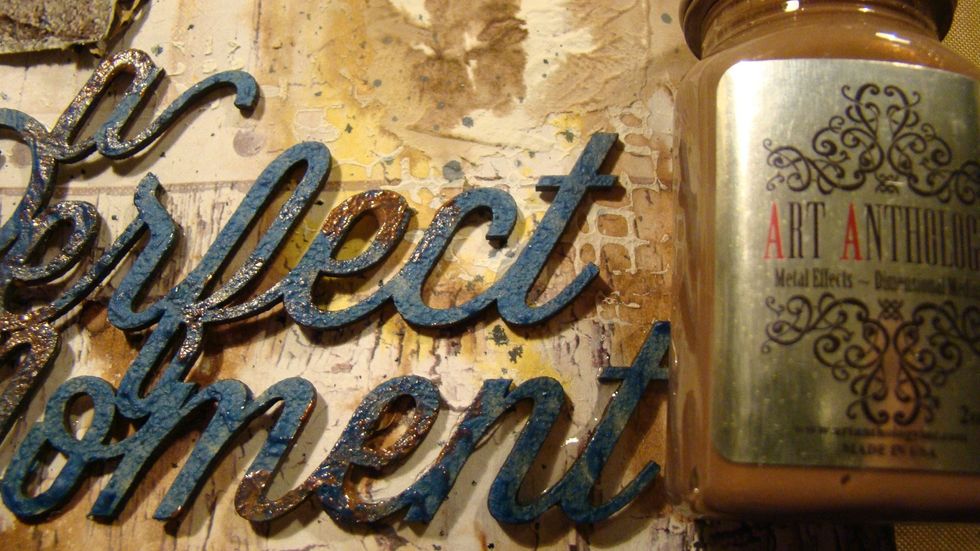 Using my finger I rubbed Metal Effects - Copper here and there over my title for a aged rusty look.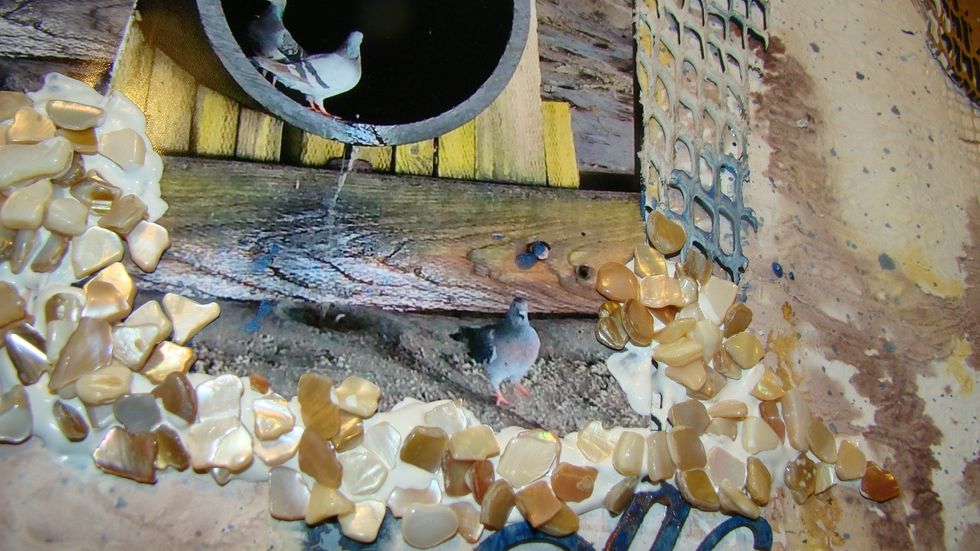 Get out your Mud and add some more texture, I globbed this on my page and sprinkled shells around, allow to dry.
These are the beautiful products from Art Anthology that made this layout fun and easy...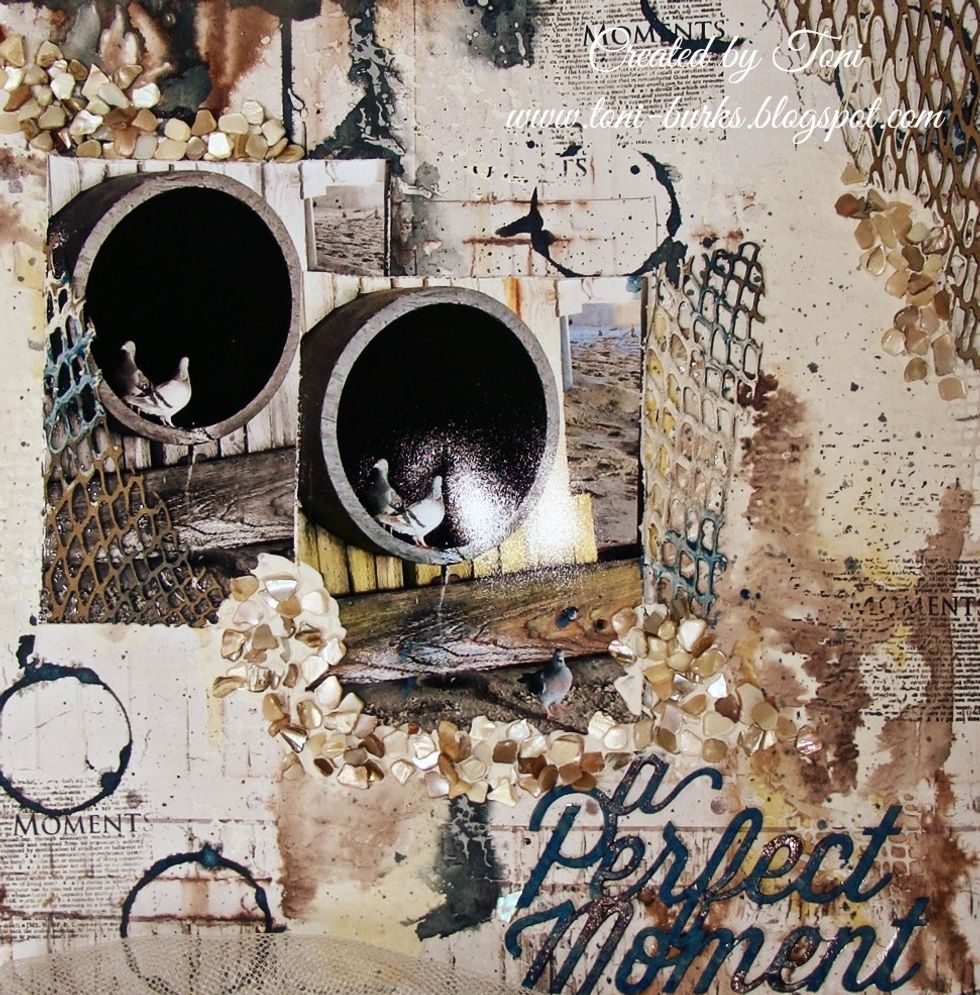 And there you have it, a very natural organic feel to your layout. Sometimes you don't need alot to give your photos that little extra touch on the layout.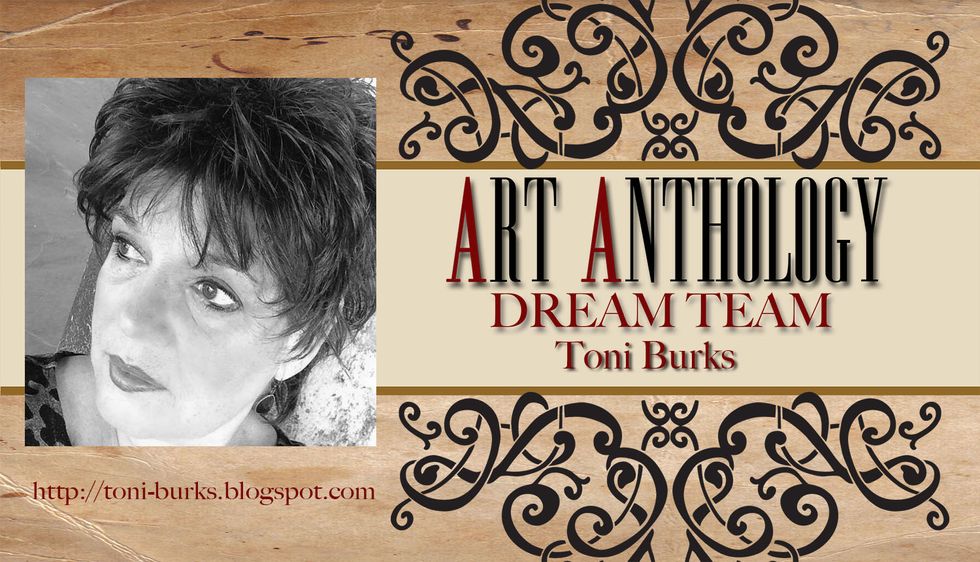 I hope this layout has inspired you to create something wonderful !
For added inspiration please visit our blog @ http://artanthologyinc.com/blog/ And to purchase some of the wonderful products visit our shop blog @ http://www.artanthology.net/
scrapbook paper
Colorations Spray-French Toast
Colorations Spray-Timeless
AA Mud
Sorbet- Kenyan Copper
Velvet-Reef
Metal Effects-Copper
Minx-Midnight
Assorted Chipboards
Adhesive
Art Anthology
Art Anthology is a manufacturer of dimensional mediums.\n\nCome chat with us in our Facebook Group: Art Anthology Adventures in Art