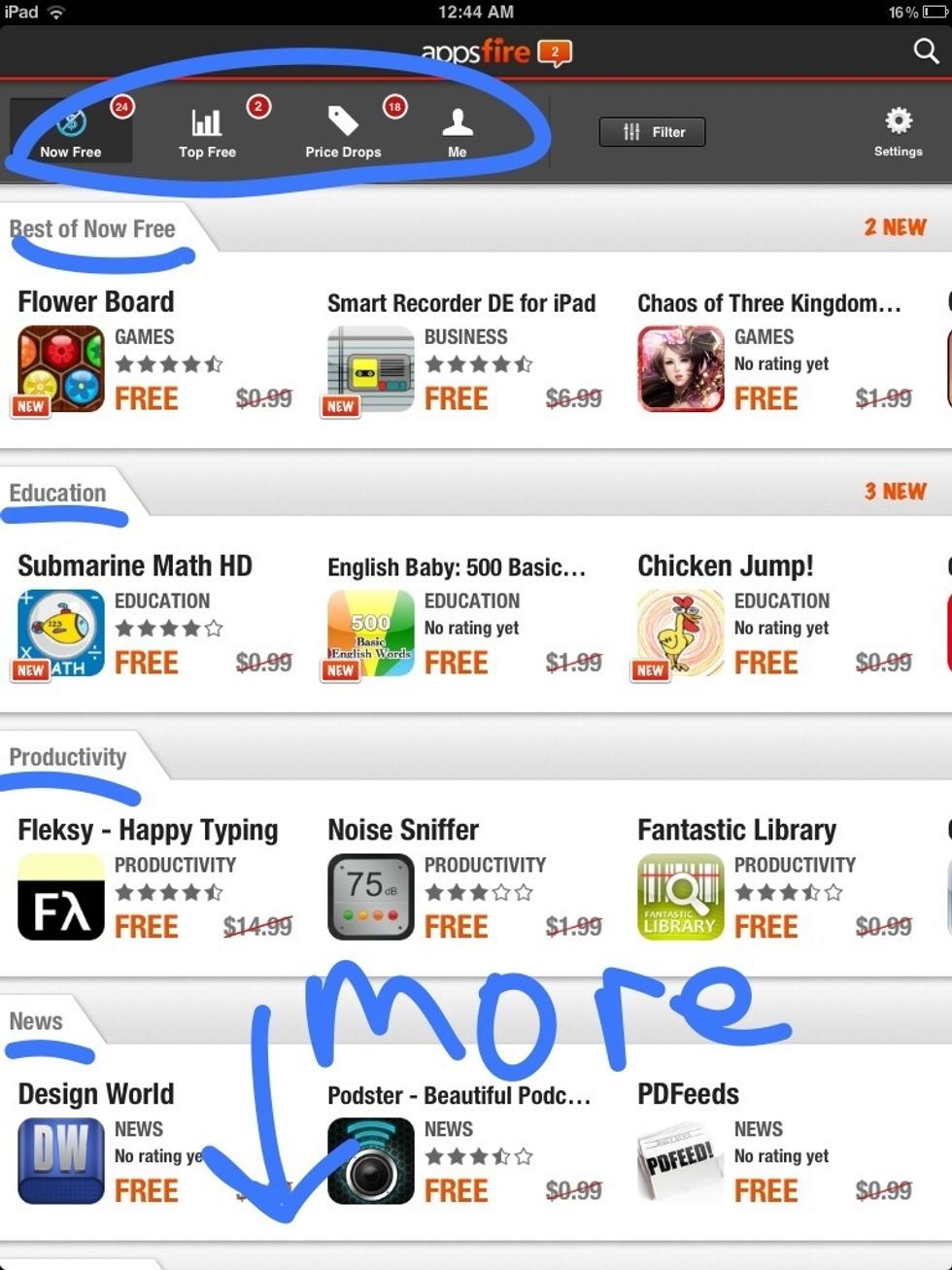 Now Free shows the newest apps that have gone free.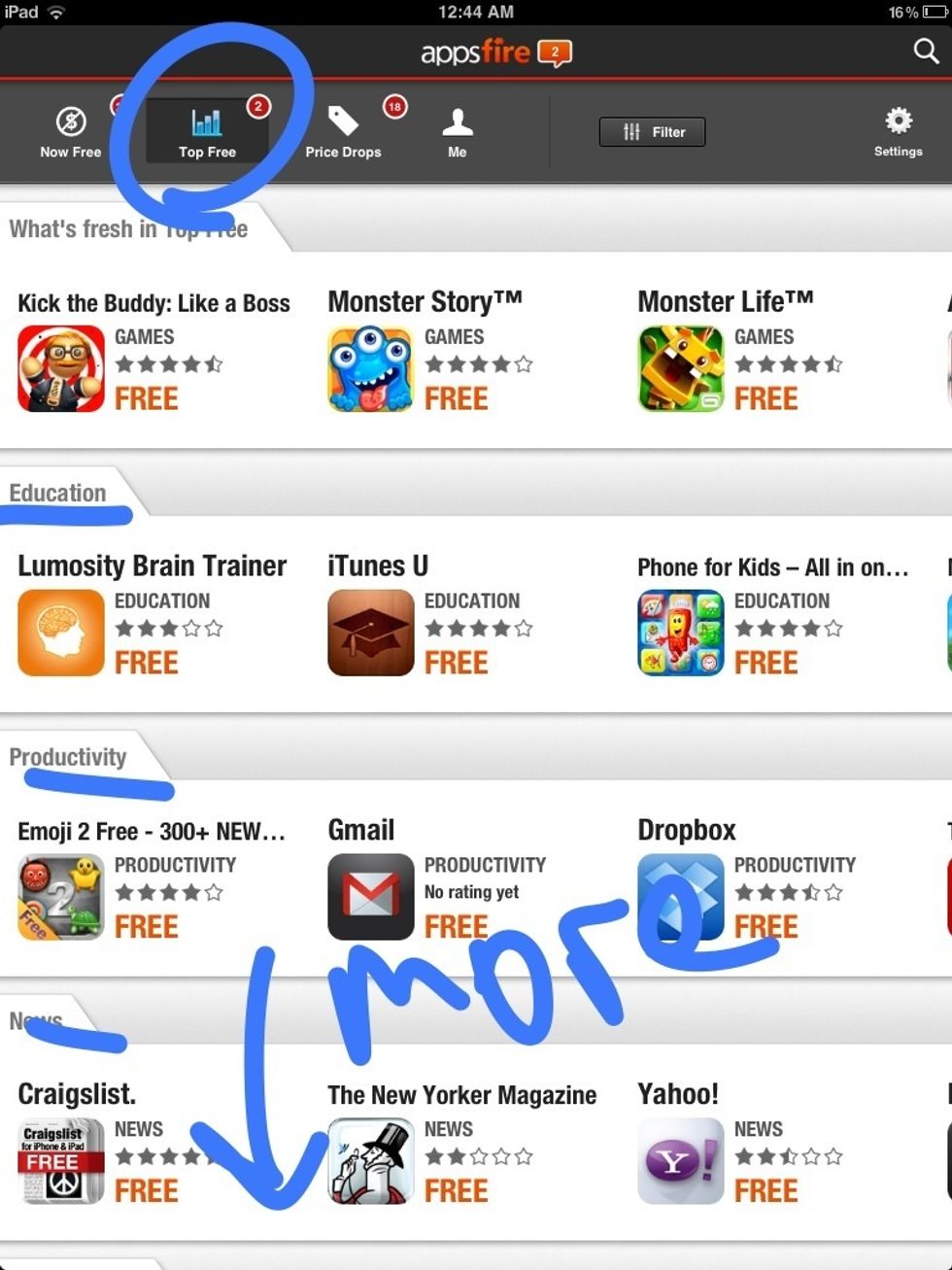 Top Free shows the most popular free apps.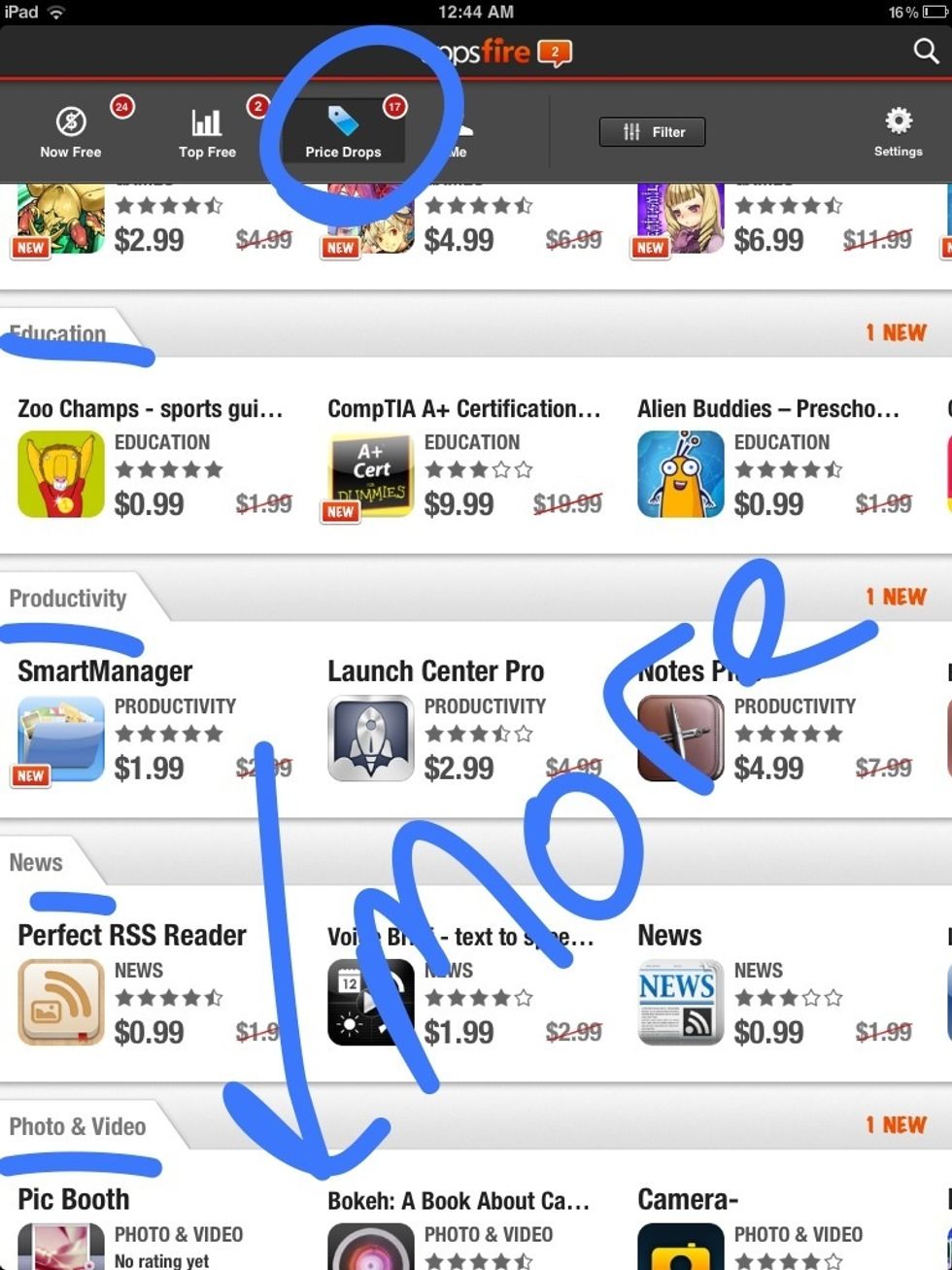 Price Drops shows apps that are currently on sale.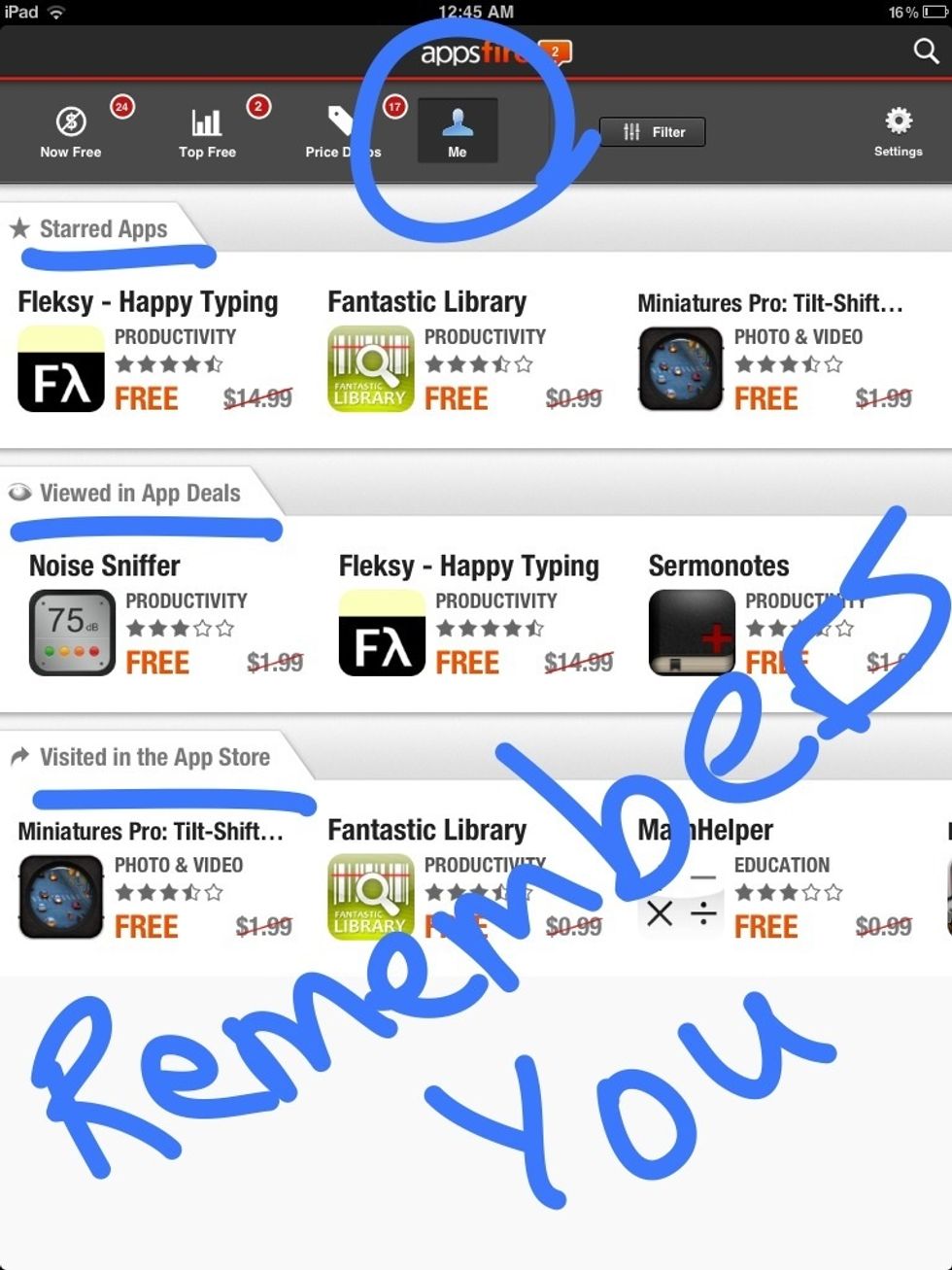 Me remembers the apps you viewed and those you opened in the app store.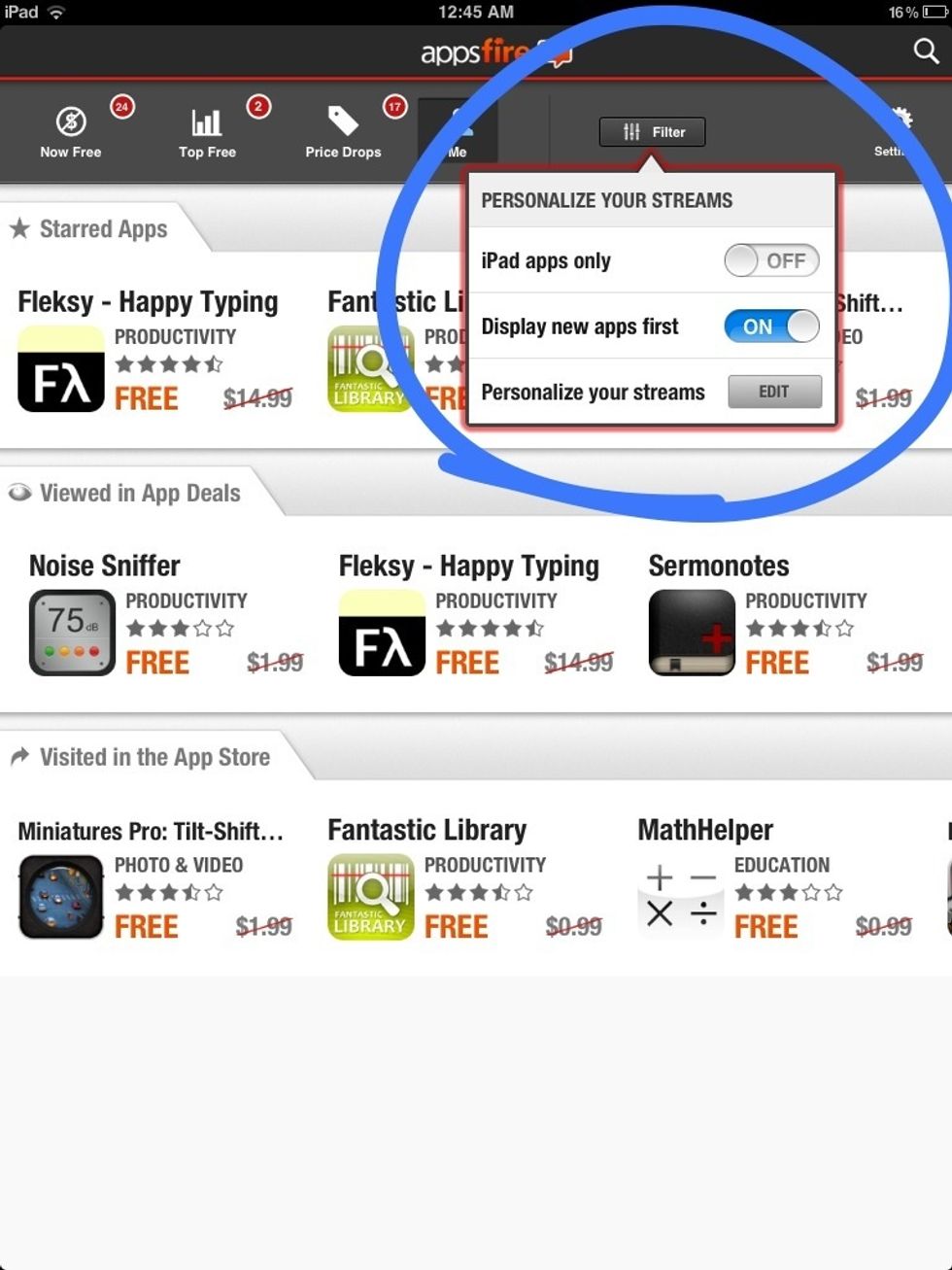 Filter let's you change what types of apps you search for.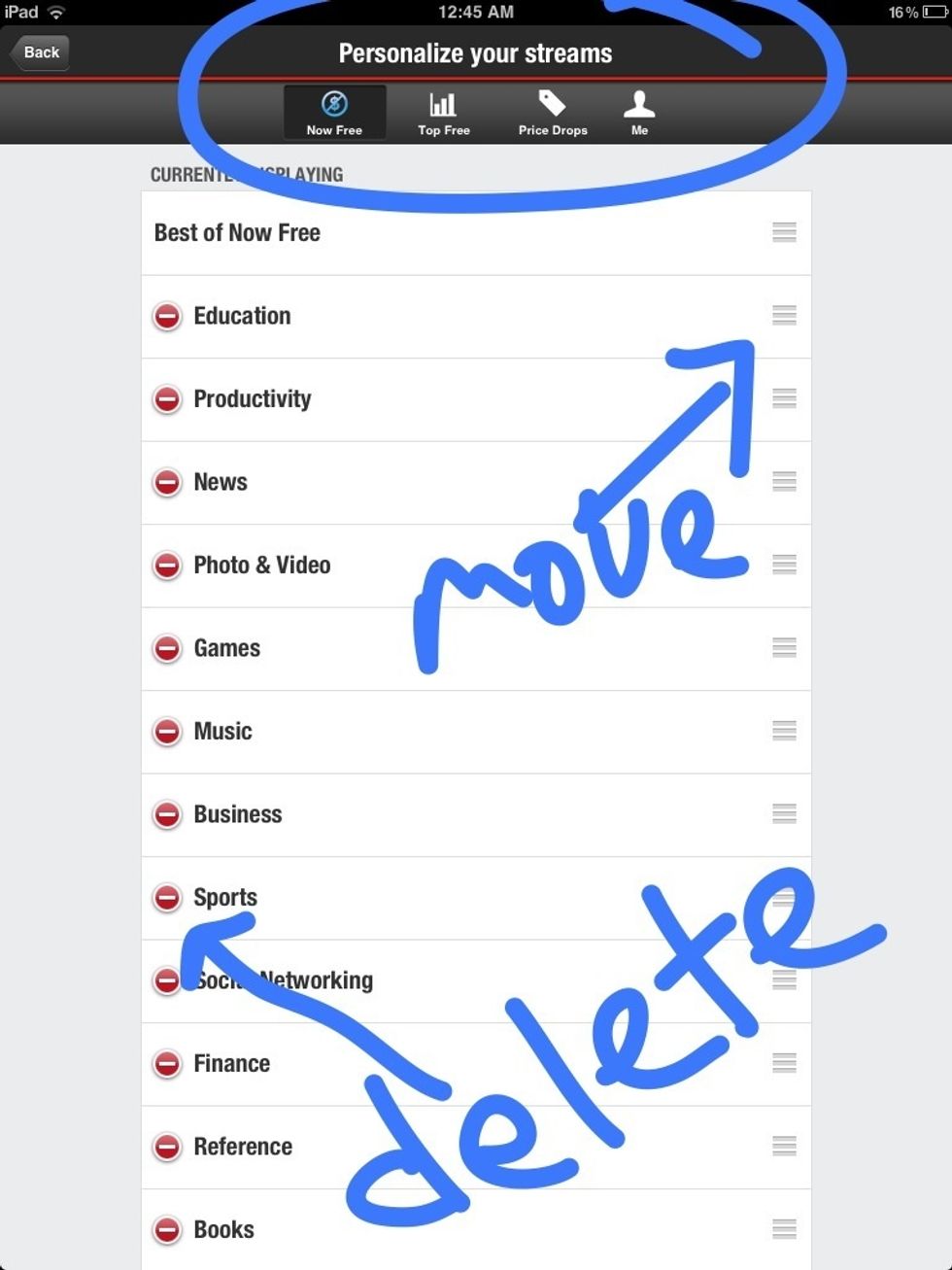 Settings let you delete categories or put them in a different order.
The creator of this guide has not included tools