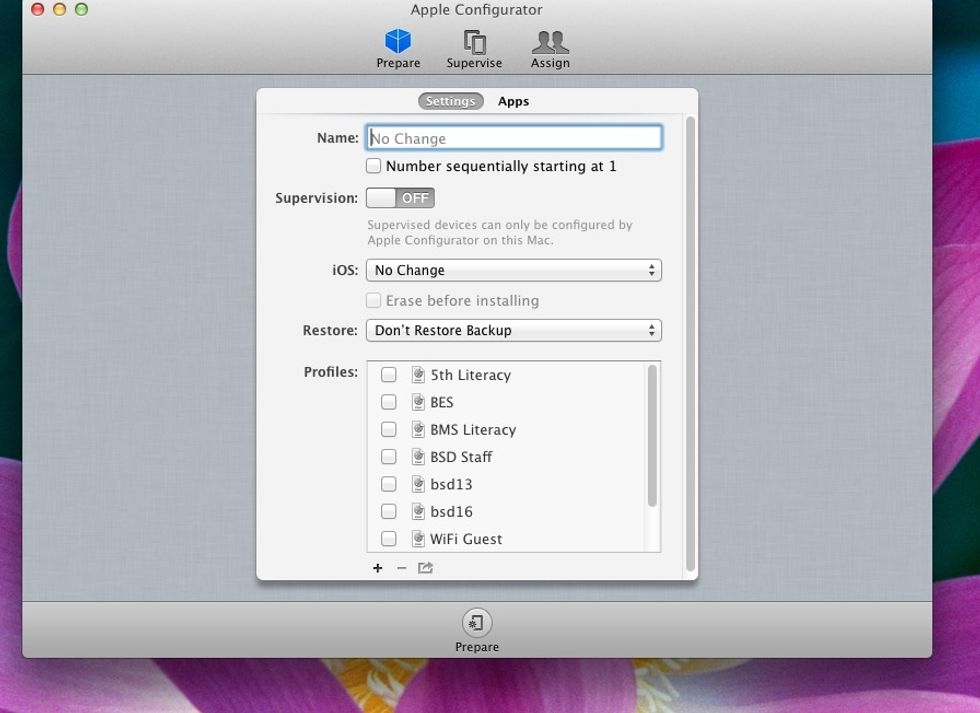 First you will need to prepare your iPads. You'll give them a name, mark them supervised, update the IOS and set up profiles.
From preferences you can lock the home screen to show the iPad's name.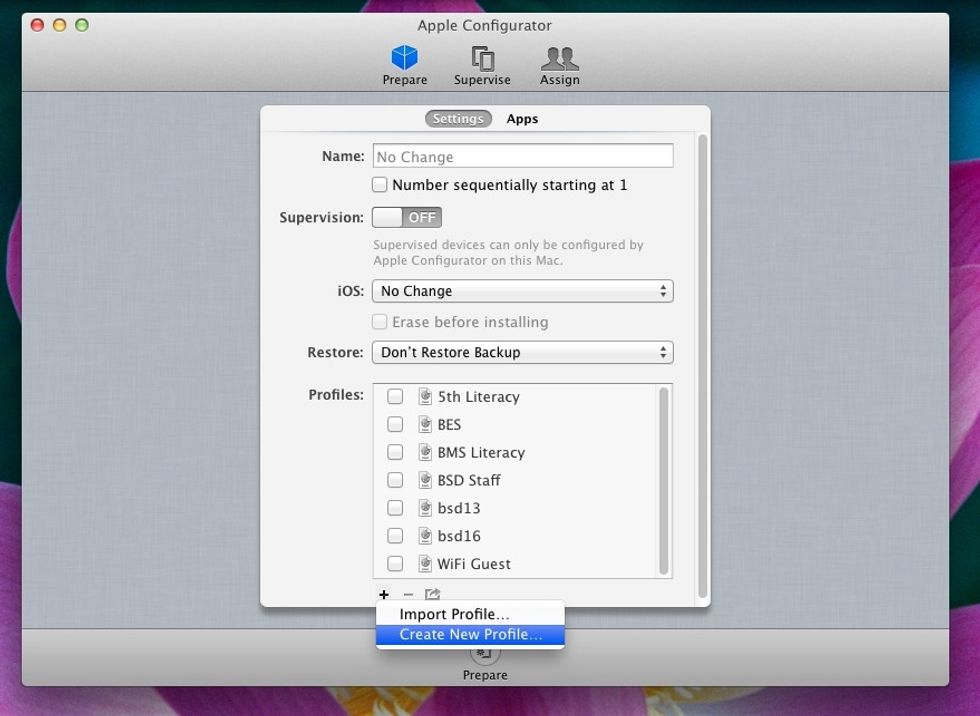 Click on the "+" to create a new profile. I think it's best to create separate profiles for things like wifi, emails, and specific subjects. Each iPad can have numerous profiles installed.
You must name the profile.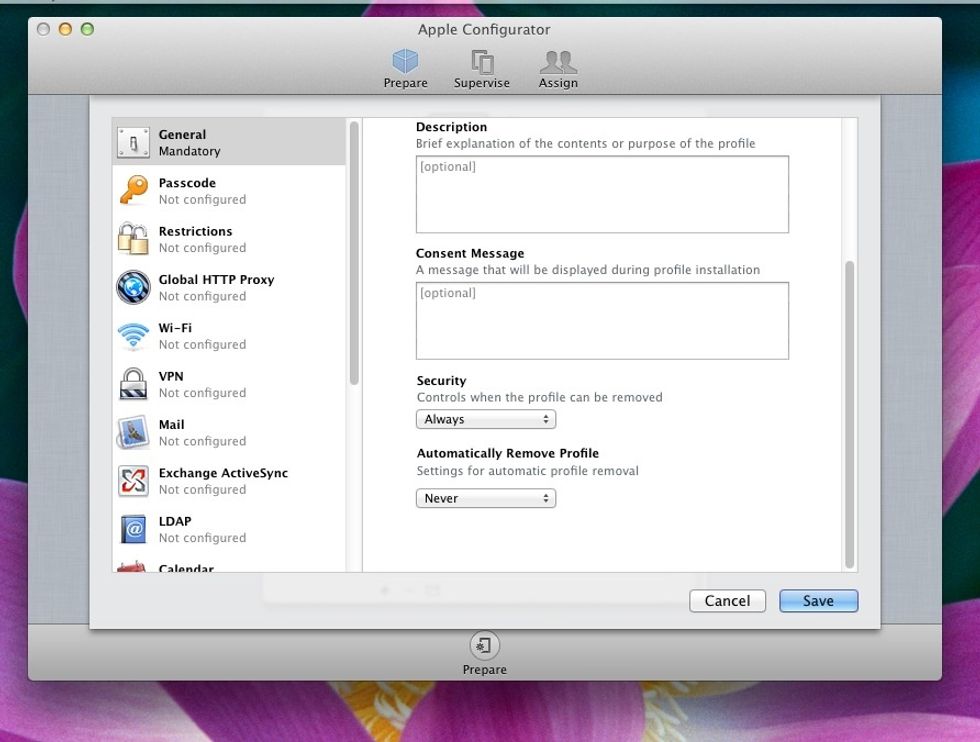 So far, I keep the security set for "Always". That way I can remove it easily - which happens a lot!!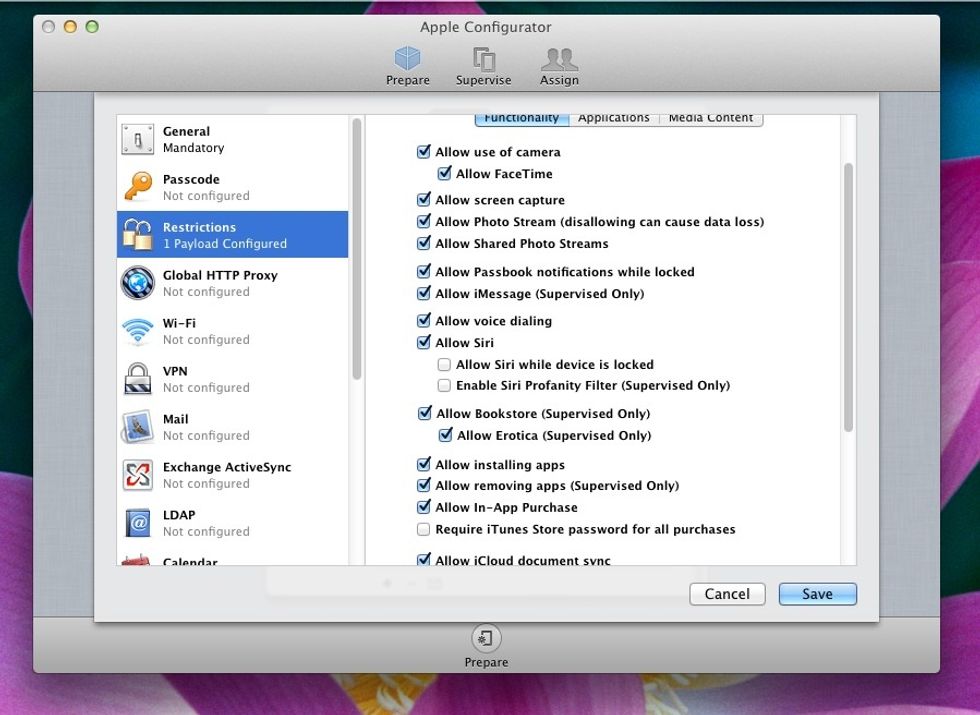 The main aspect of a profile is setting up the restrictions. These are checked or unchecked according to your administrator specifics and the teachers plan for using the iPads.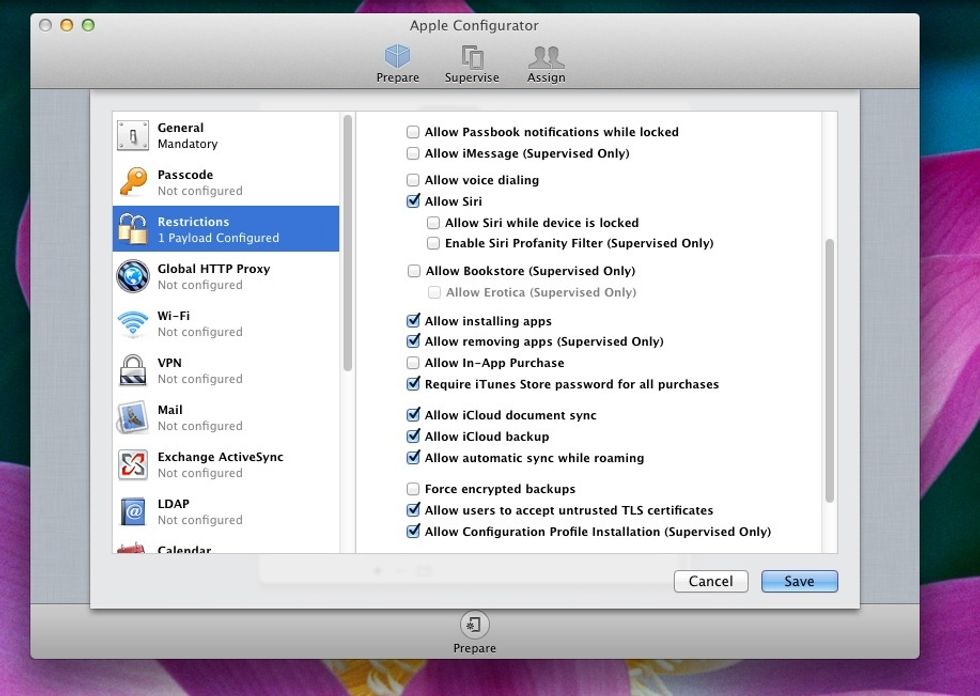 REALLY IMPORTANT!! You have to keep "allow installing apps" checked so YOU can install apps with Configurator.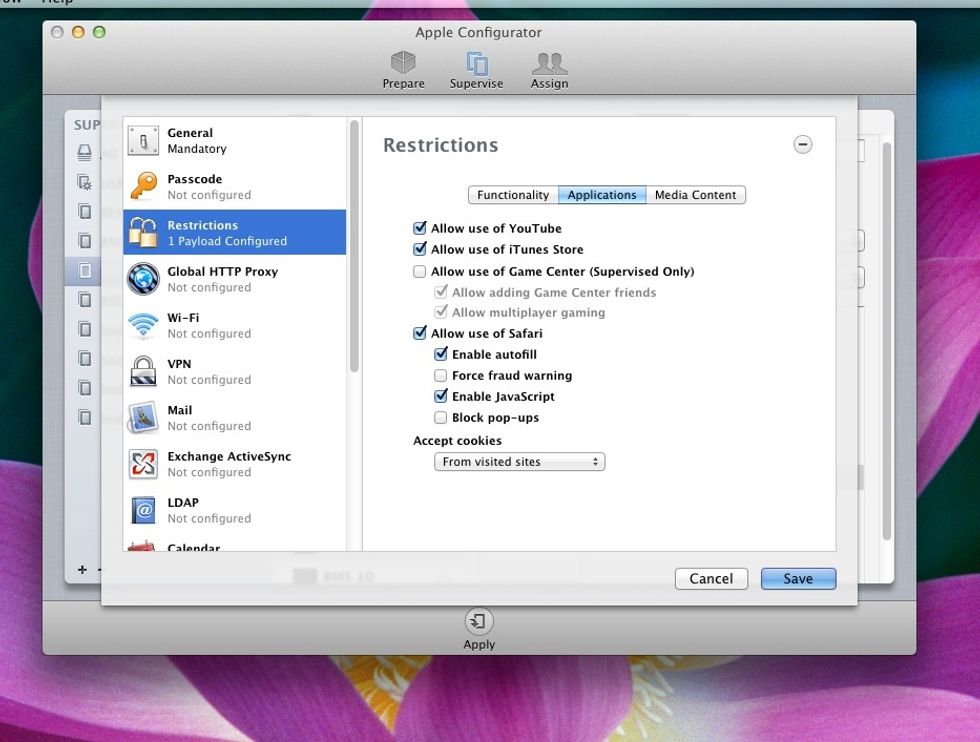 Don't forget the Applications tab under restrictions. This is a way to totally take UTube and the itunes store off the iPad.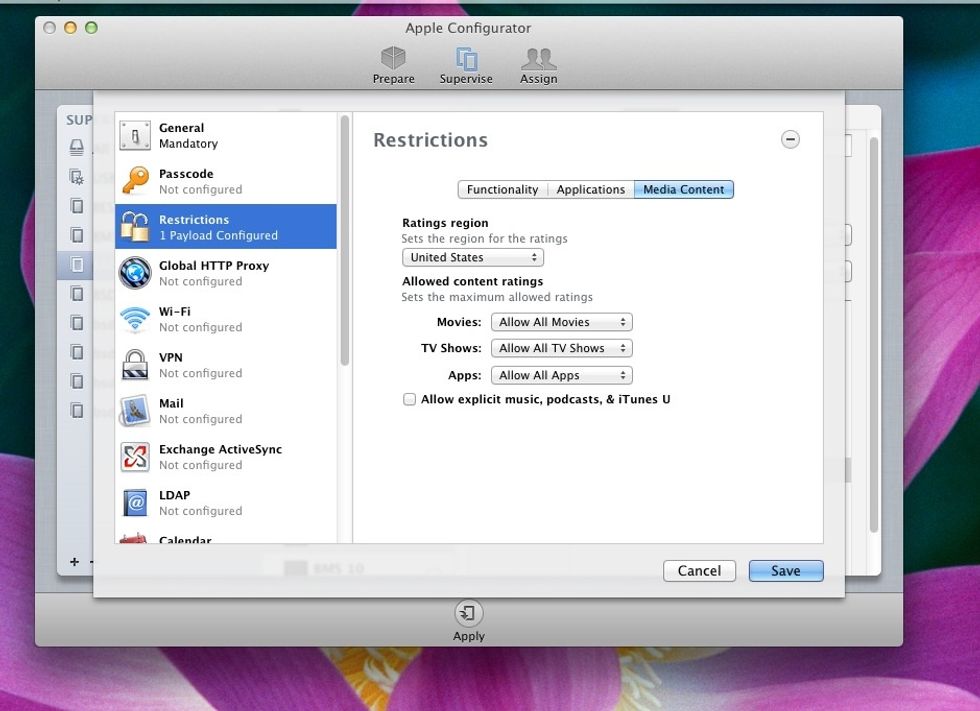 The Media Content tab lets you set restrictions for age appropriate apps, movies and tv shows. Caution: some good apps maybe blocked if you set the age too low. Side by Side is set as mature.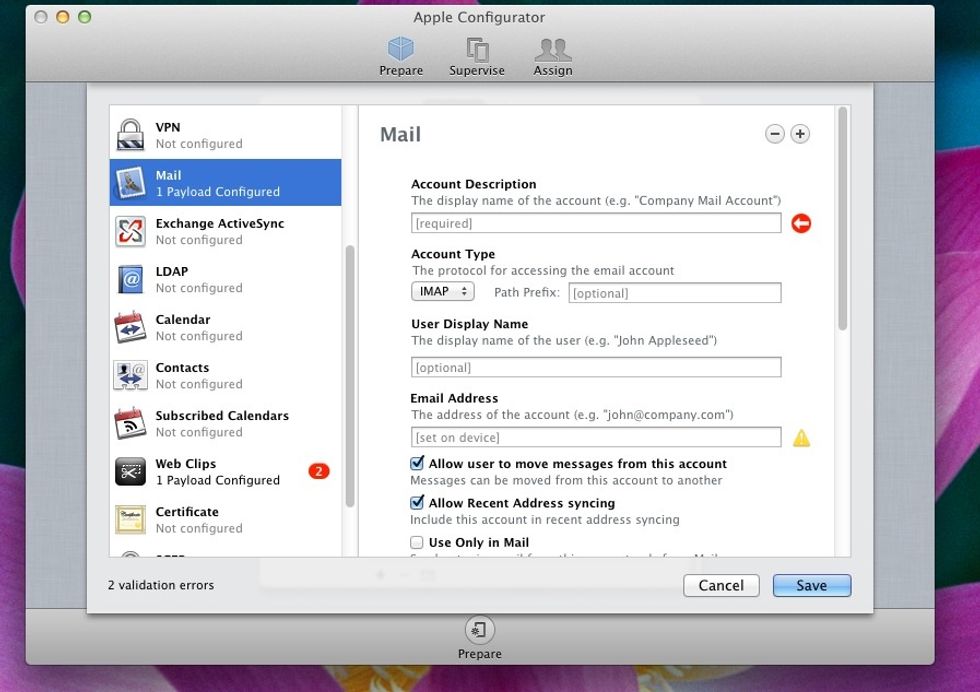 Emailing the product from many Apps is the easiest way to have a record for assessing and printing. Generic email addresses can be set up with a profile.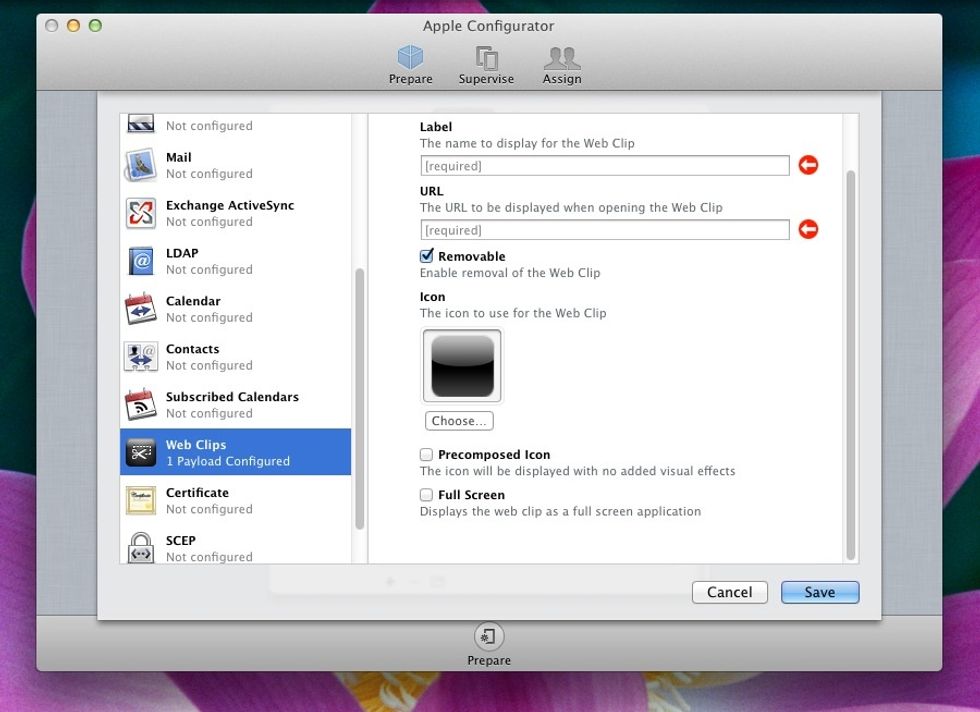 You can set up web clips under profiles. These are shortcuts to web sites that pull up like apps with an icon on the desktop.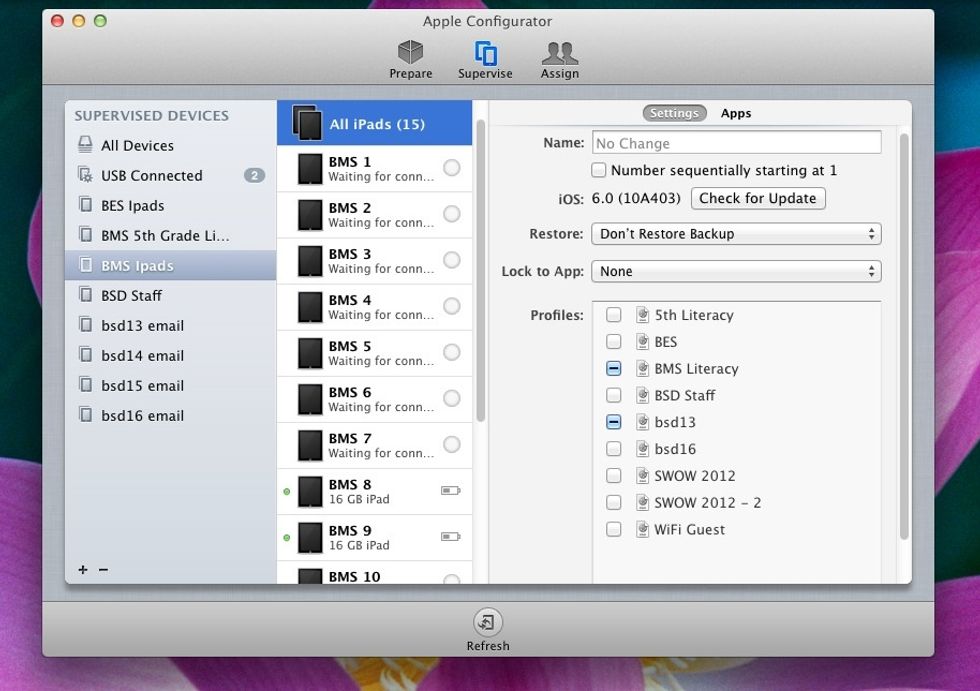 Once you have your profiles setup you are ready to connect the iPads and prepare them. After the initial prepare, you should be able to now do everything through the Supervise tab.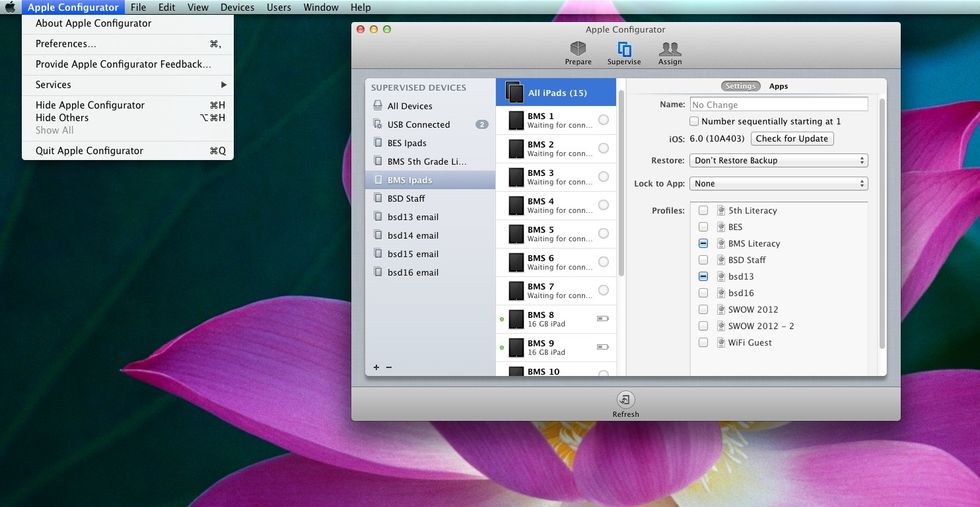 I suggest setting up different groups for things like iPads for certain subject areas or grade levels. I also set up groups for my email accounts.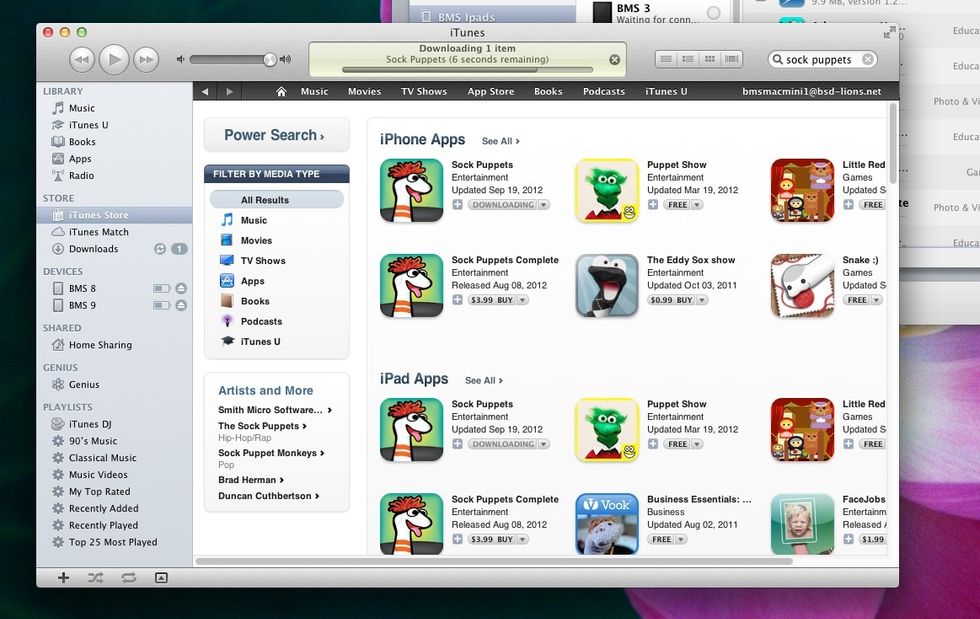 You will need to log into iTunes and download any and all apps you might possibly want on the iPads. When apps need updating, the easiest thing is to go in and re-download them.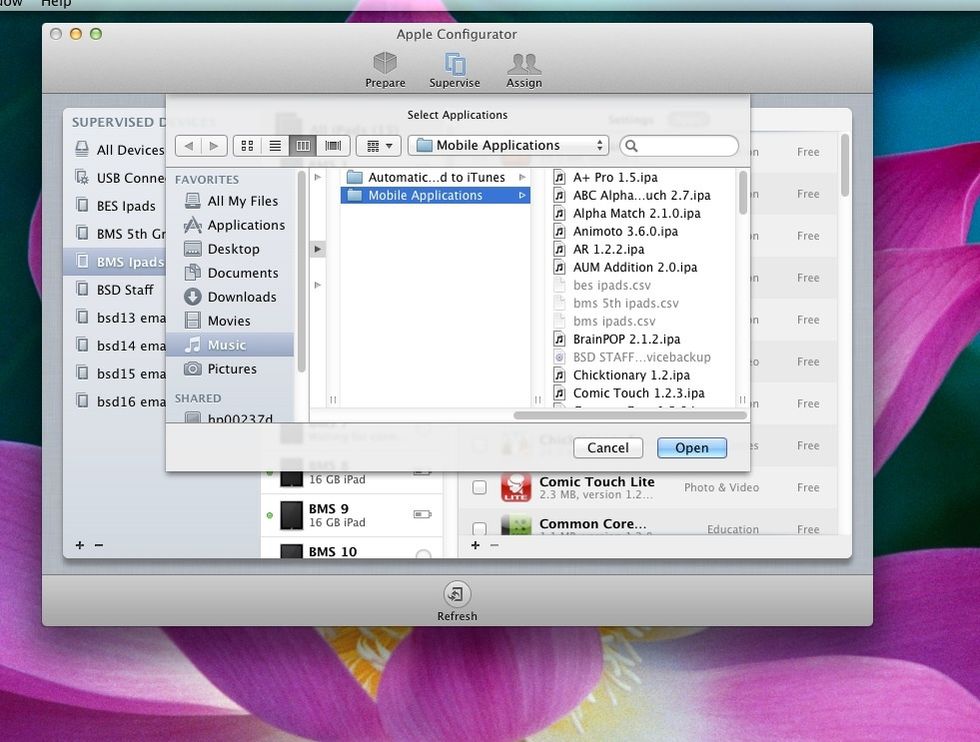 To pull the apps into Configurator you click on the "+" and go to the "mobile applications" folder. Then you will double click on each app.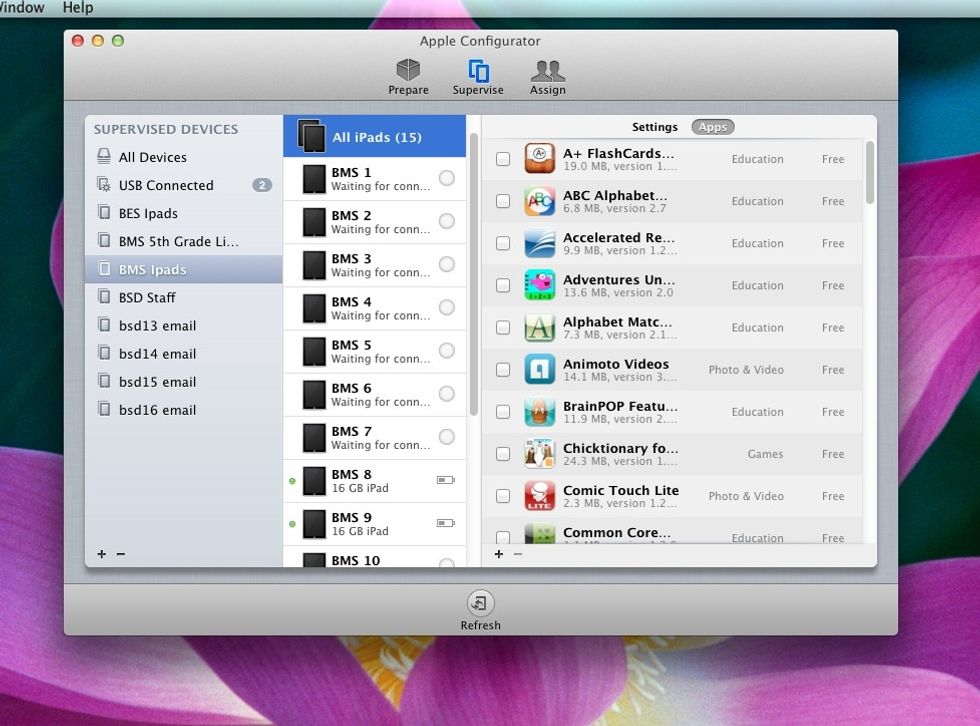 Check the apps you want to install on the iPads that you will connect. This is an area Apple needs to improve. As far as I know, there is no way to save the checked apps connected to one profile.
Part of the new update is the ability to lock the iPad to one app. You can guess the use for this - yup - TESTING!!!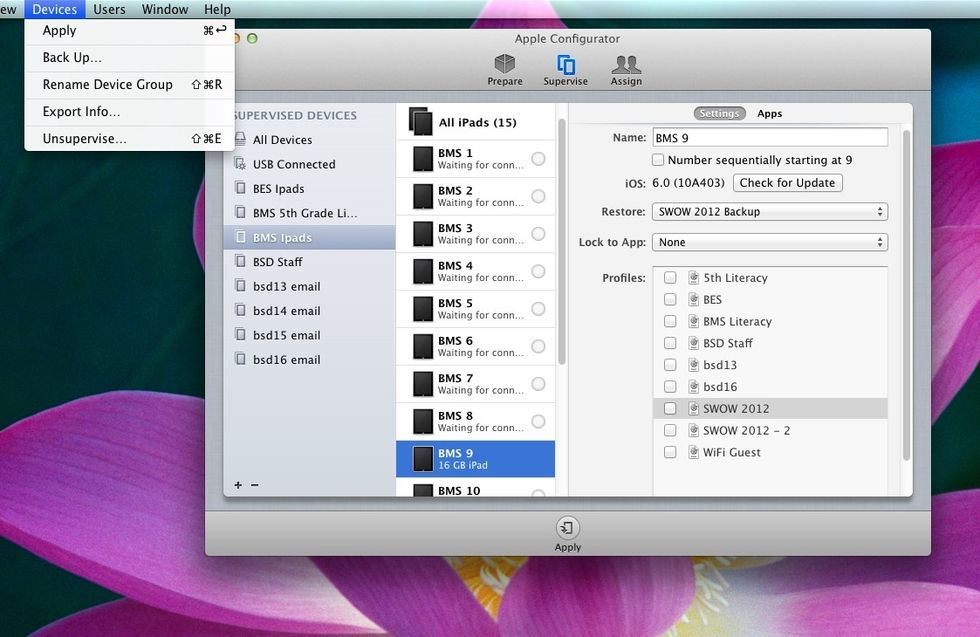 Apple will recommend that you setup "one perfect" iPad with the apps and settings that you want then create a backup of that iPad. You will then use that backup to "restore" the rest of your iPads.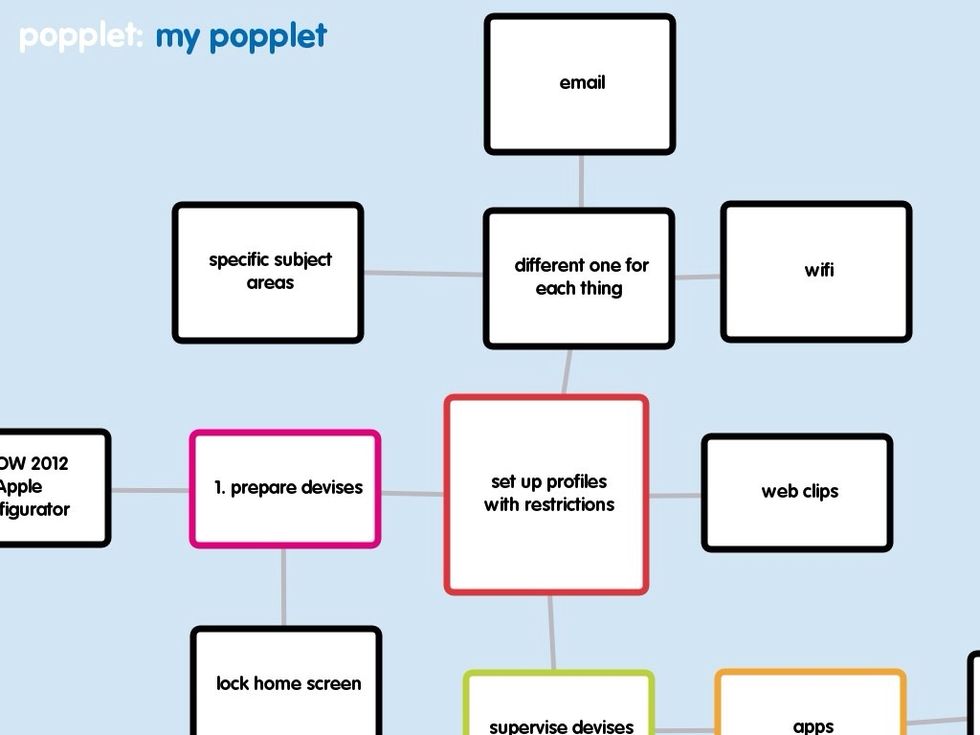 If you Restore from a backup just be aware that some apps will save the data into the backup and some won't.
Well that's about all I know about Apple Configurator! I'm sorry but I can't answer any questions on using Volume Purchasing with Configurator. That's next on our To-Do list!!! There is a help link.
Apple computer/laptop
iPads