Use Alcohol Inks on Relics and Artifacts
26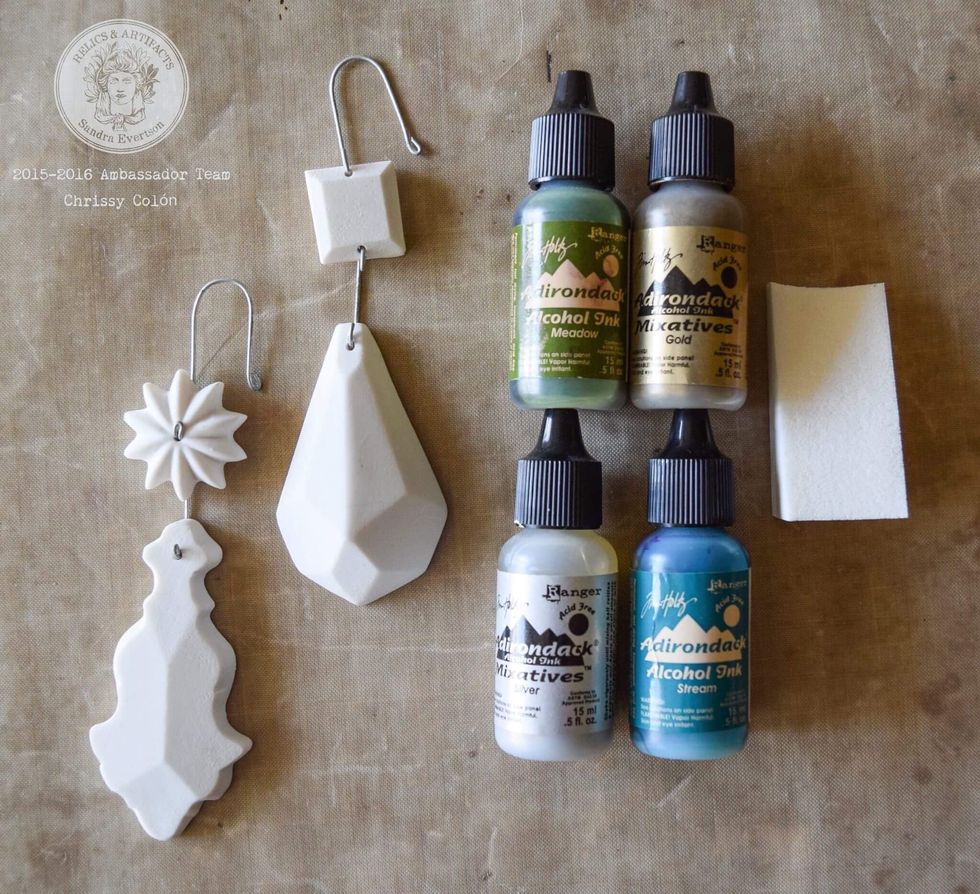 Get supplies together and have them close as the ink dries quickly.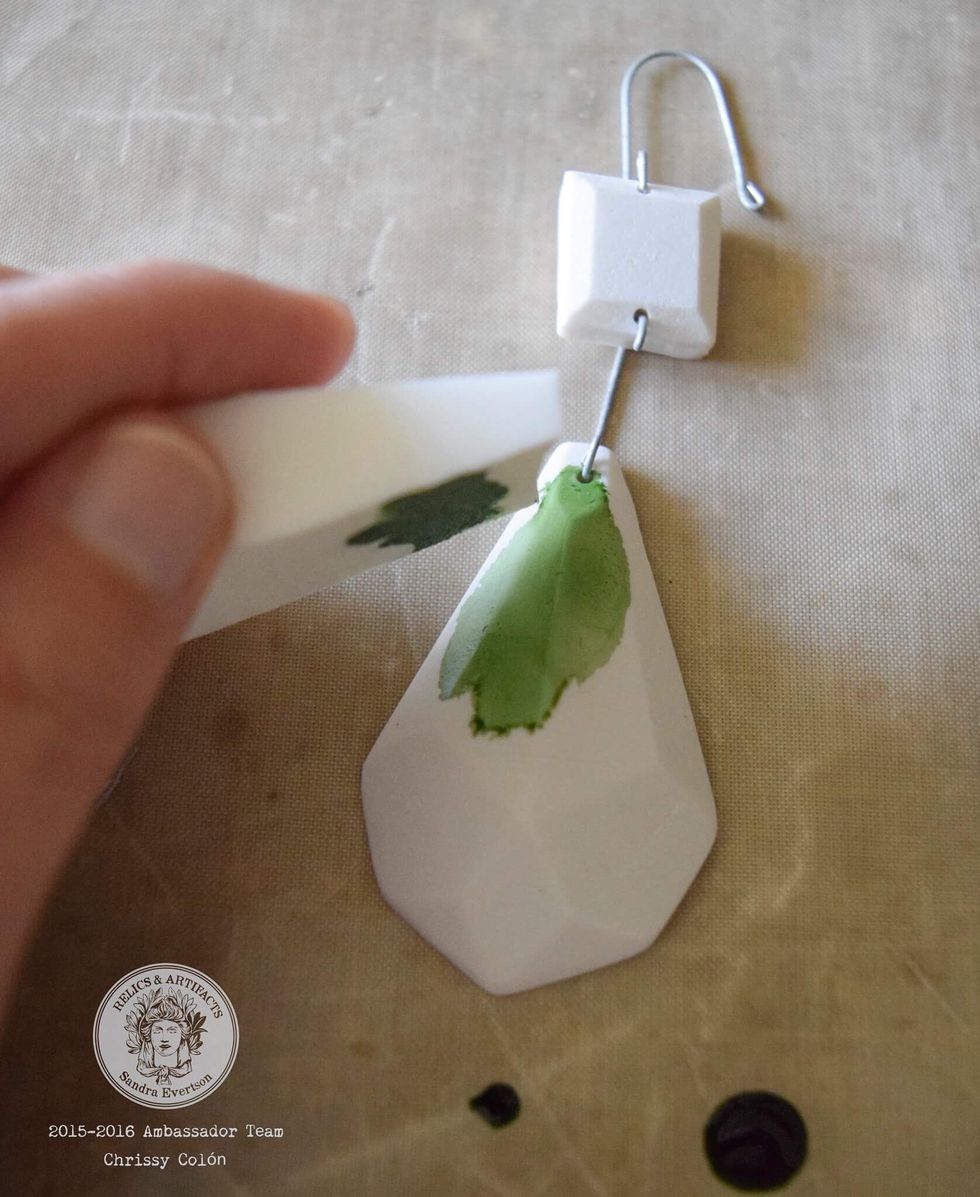 Using applicator or makeup sponge, dab ink onto Relic piece.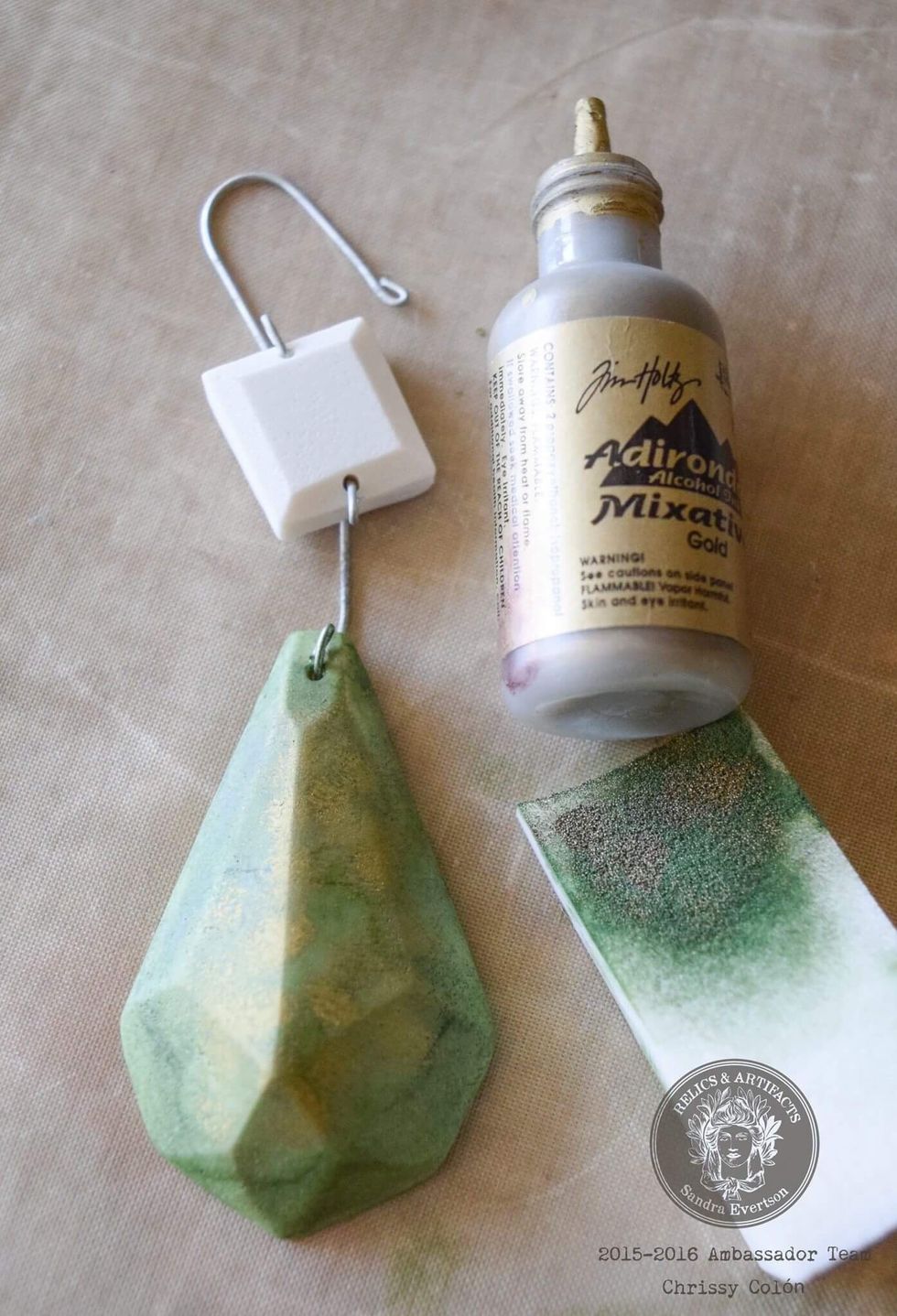 Apply mixative over the dried ink on the Relic.
Repeat process with blue and silver inks.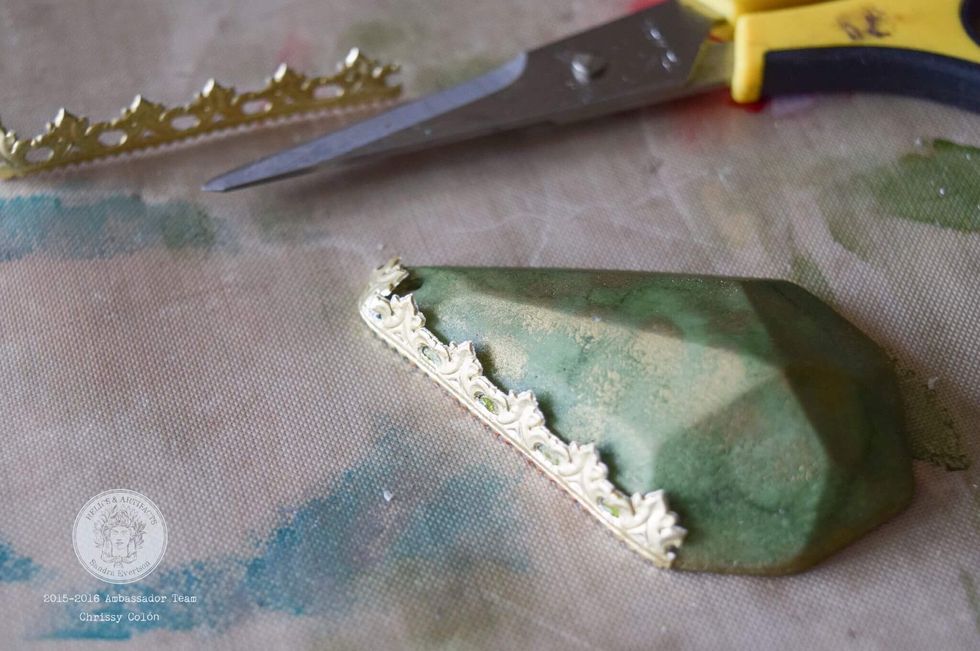 Glue Dresden trim to ornament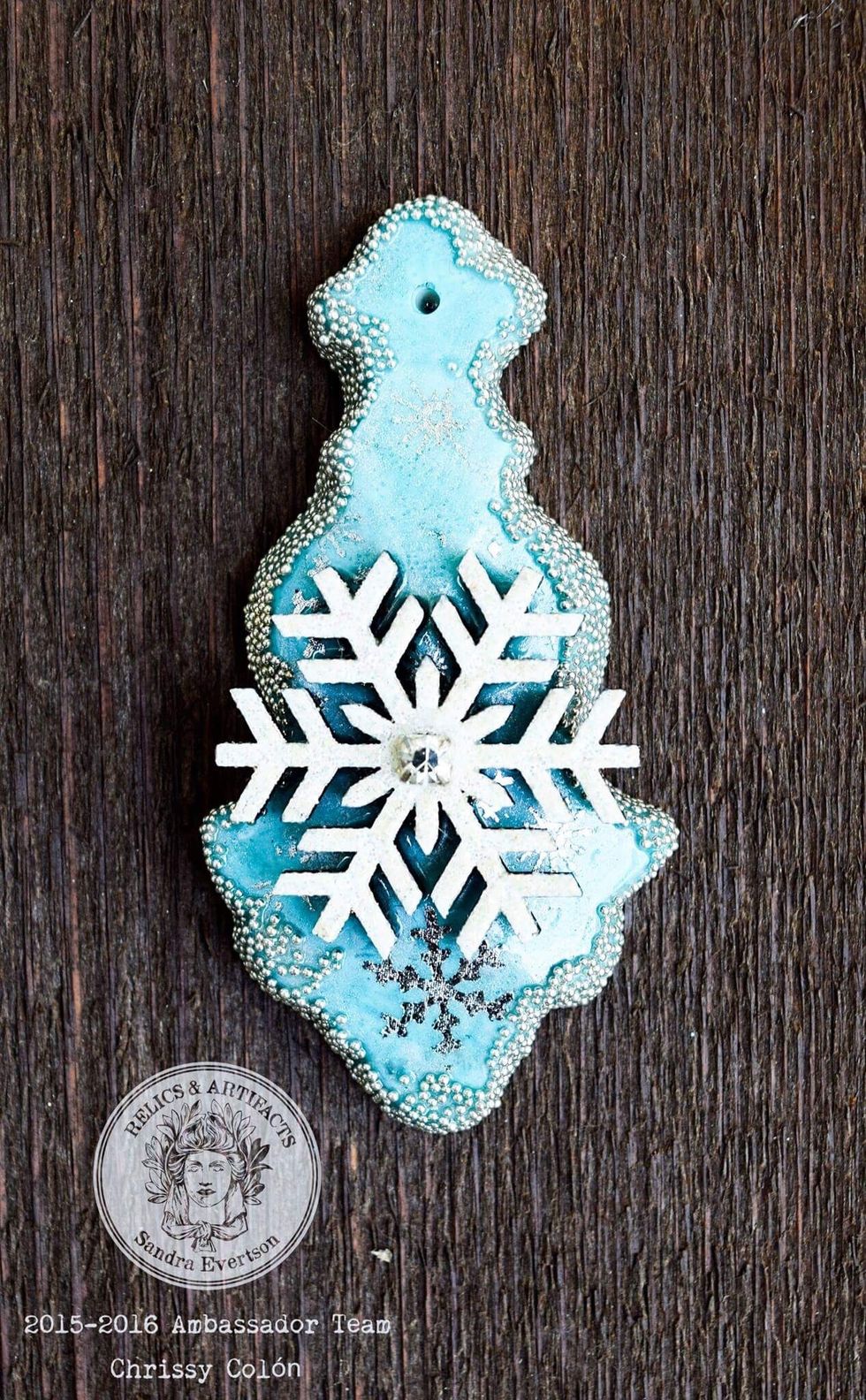 Seal blue ornament with Ice Resin to lock micro round beads in place.
Embellish to your heart's content.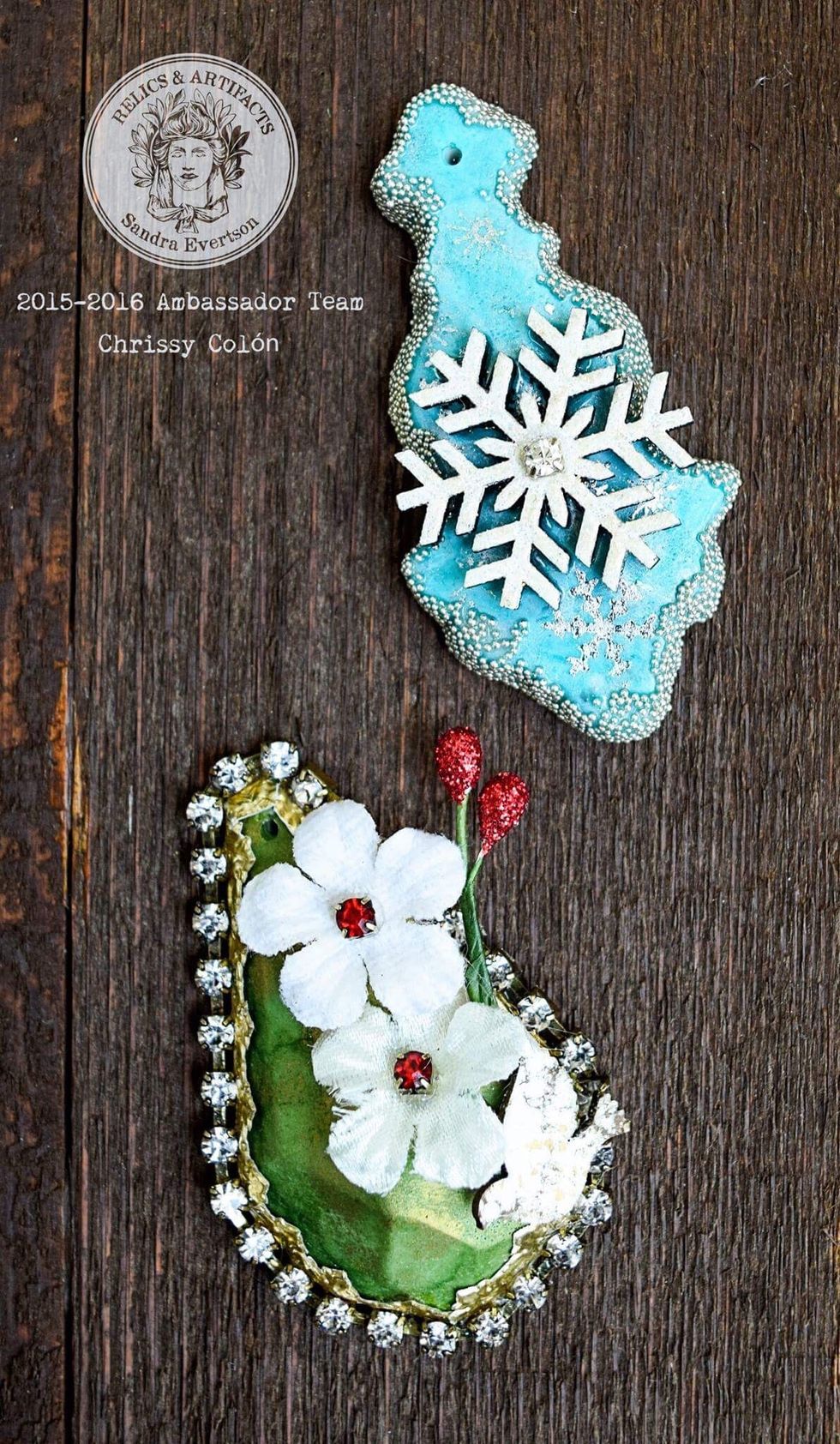 Read more of Chrissy's inspiration at the Muse www.sandraevertson.com
Relics and Artifacts chandelier drops
Alcohol inks meadow, steam, gold silver
Velveteen flowers
RCA snowflake
Deco art glamour dust white suzzling red crystal
Silver bead
Dresden
Bohemian jewels
Relics & Artifacts
RELICS & ARTIFACTS ® matte white resin craft blanks by designer Sandra Evertson for Prima Marketing Inc.