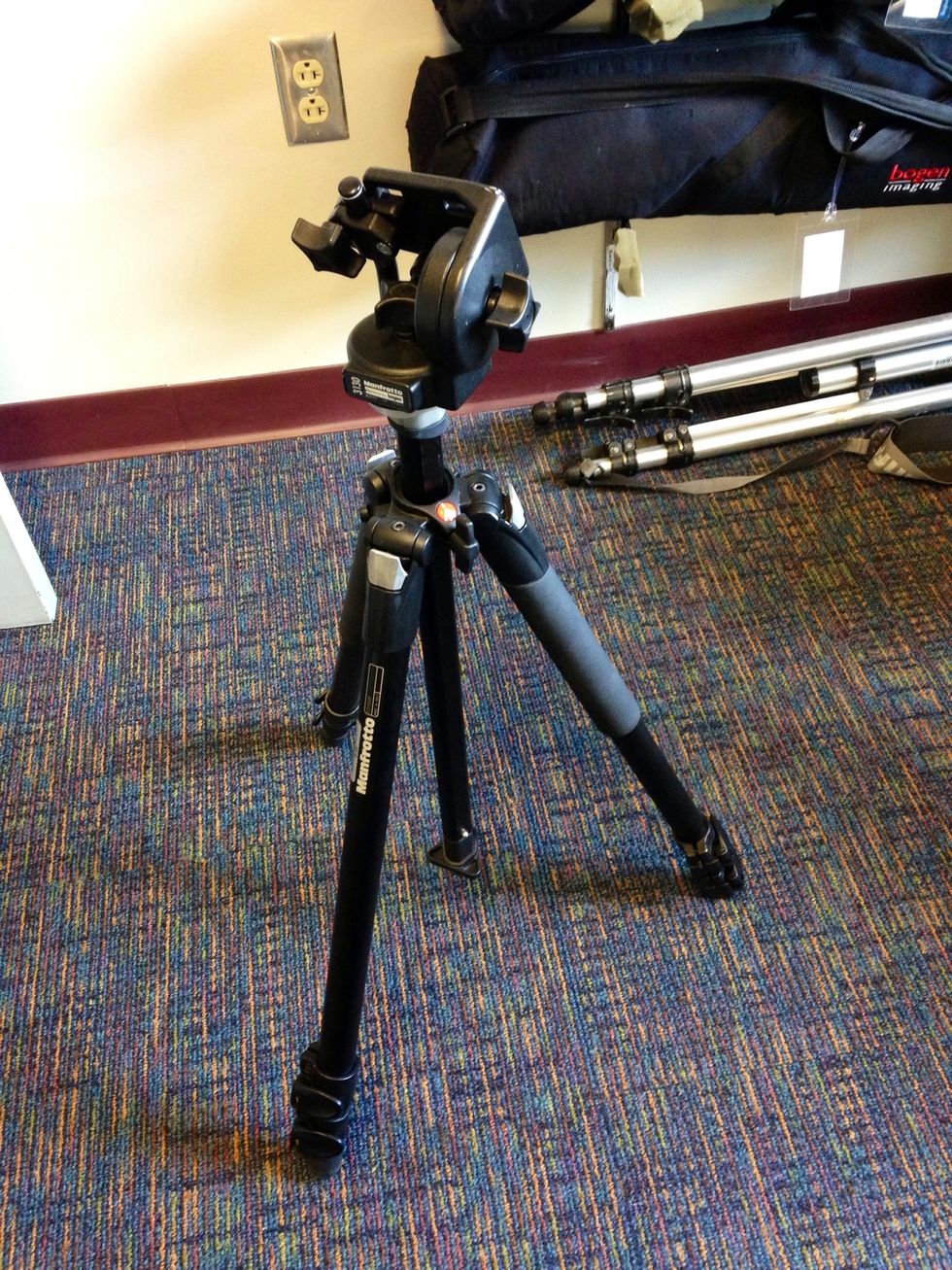 Spread out all the legs of the tripod.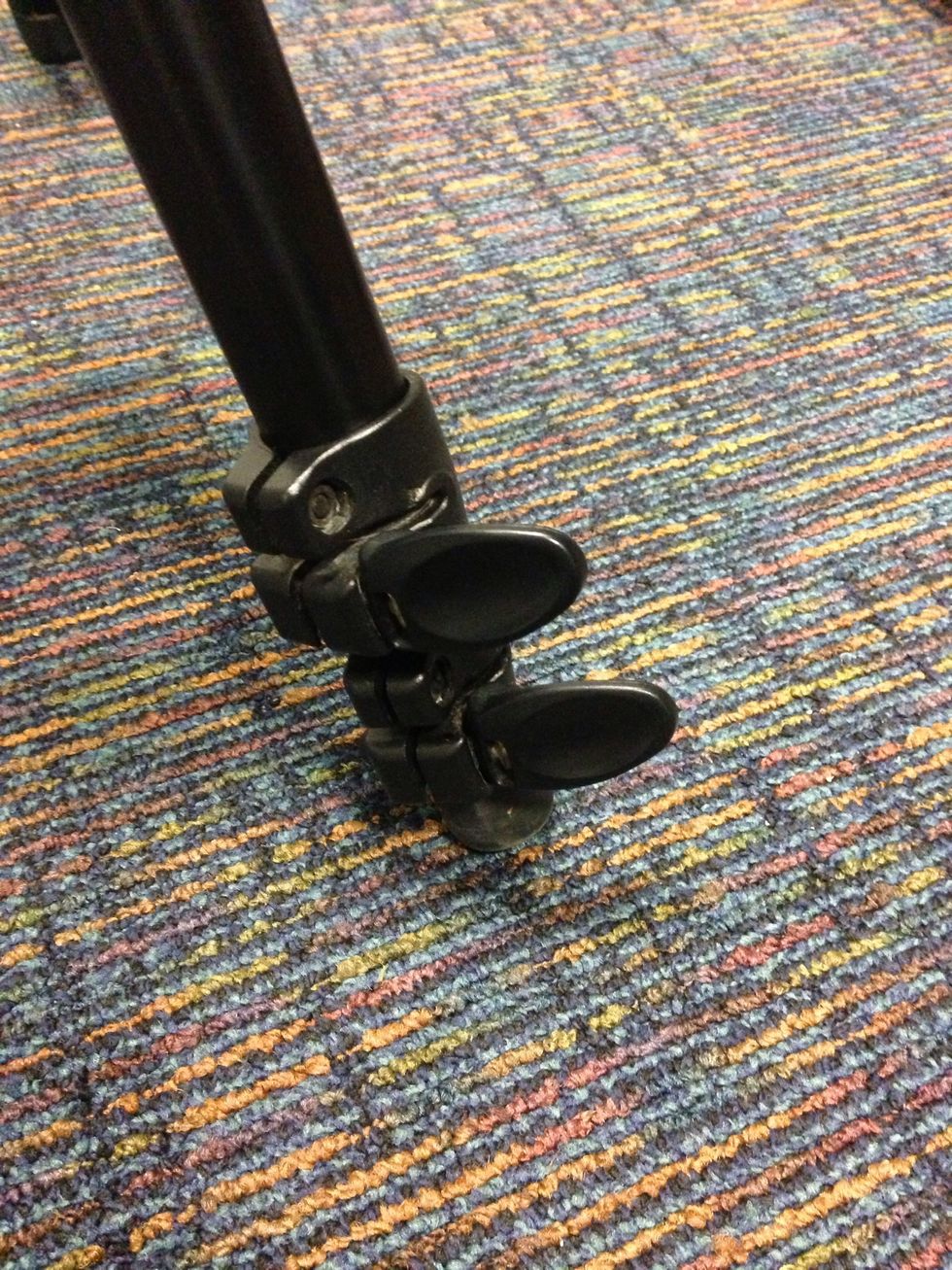 To extend the legs, flip out the locks and pull out the legs to full length. Push each lock back down after extending the leg. Note, some tripods have knobs instead of latches used to extend the leg.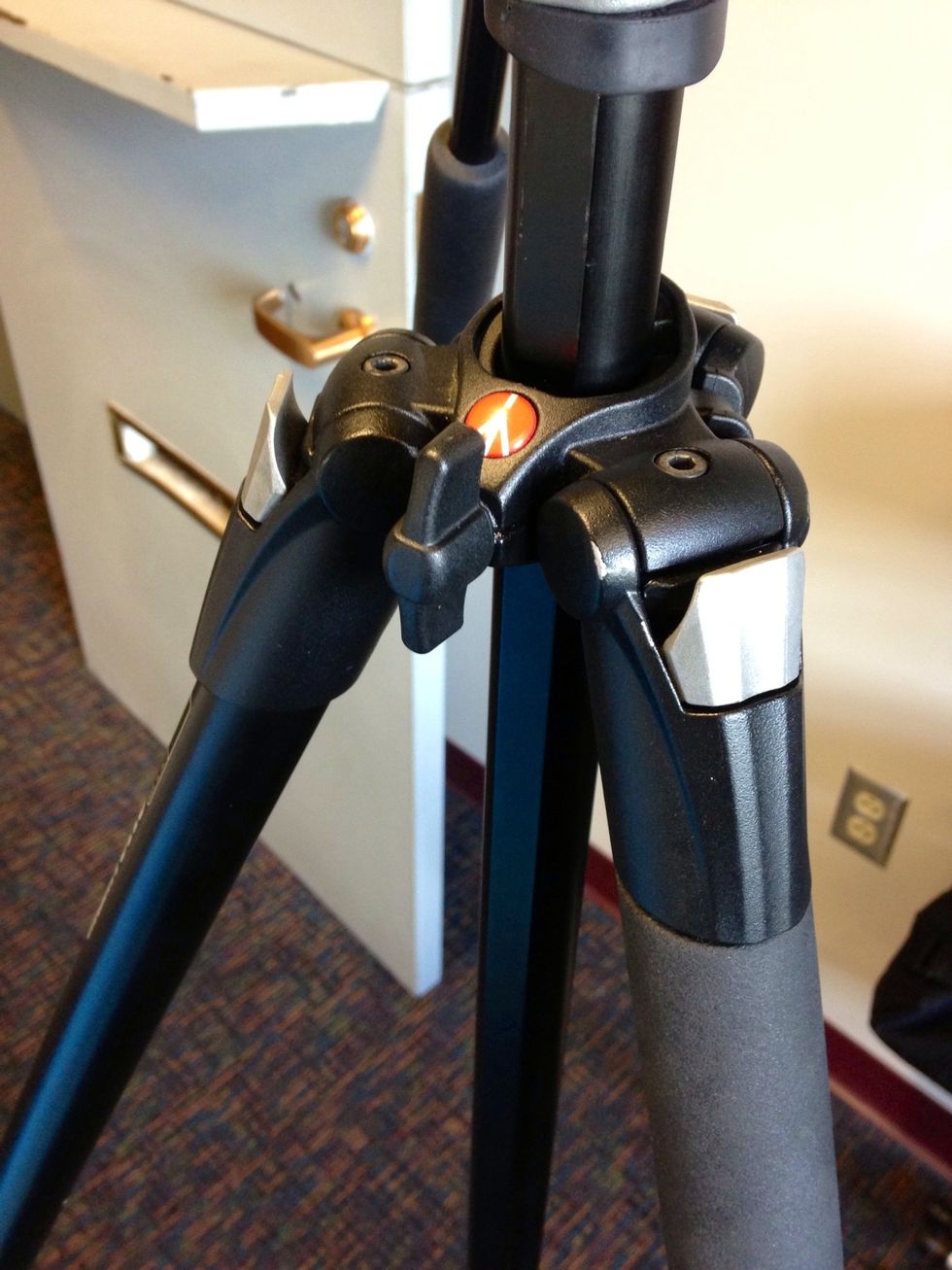 To adjust the height of the tripod, loosen the center column by turning the center knob. Raise the center column to a desired height, and then tighten the center knob.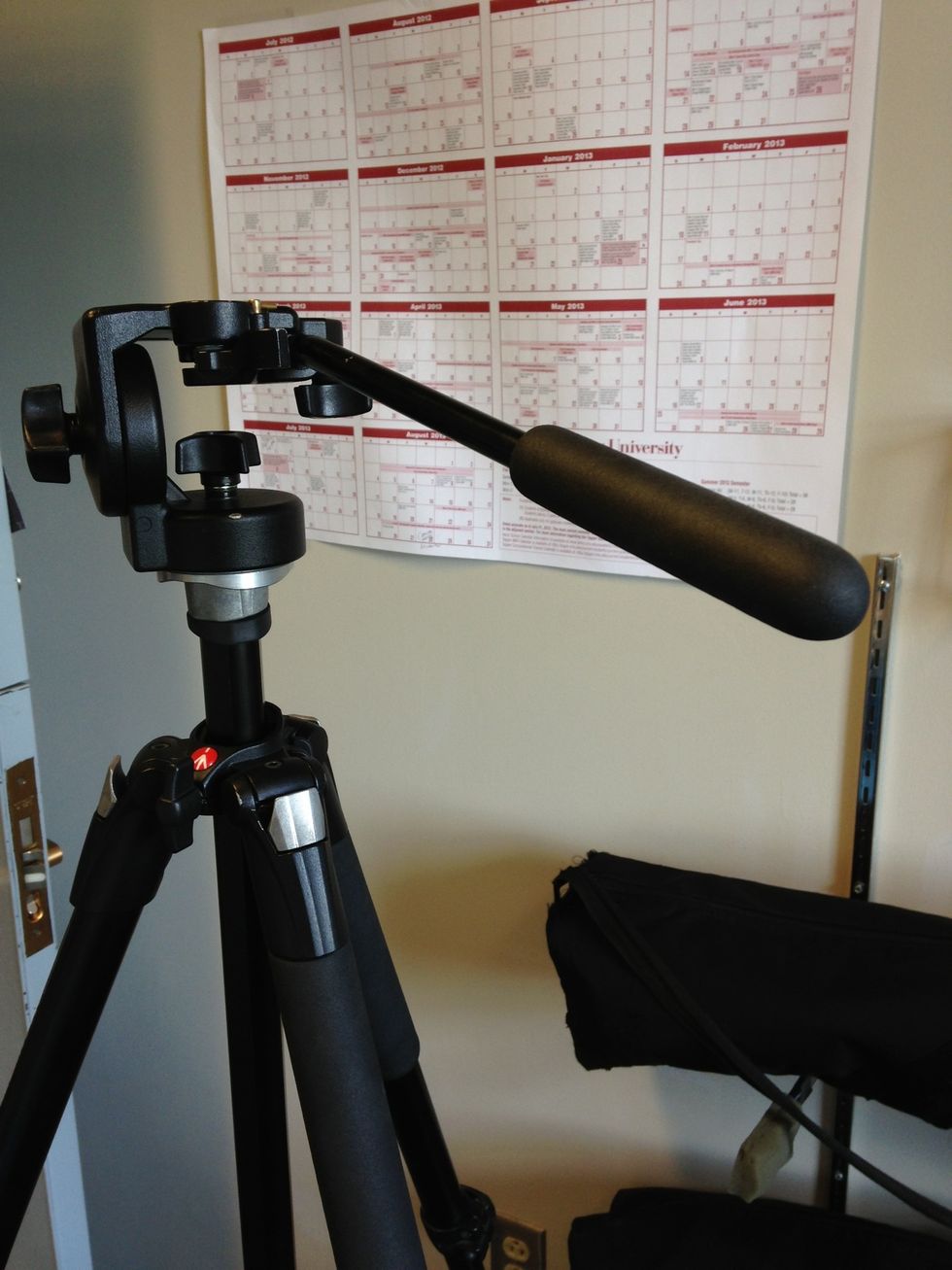 Loosen the head knobs to rotate the tripod head and tighten them to keep them in place. Adjust the tripod arm as necessary.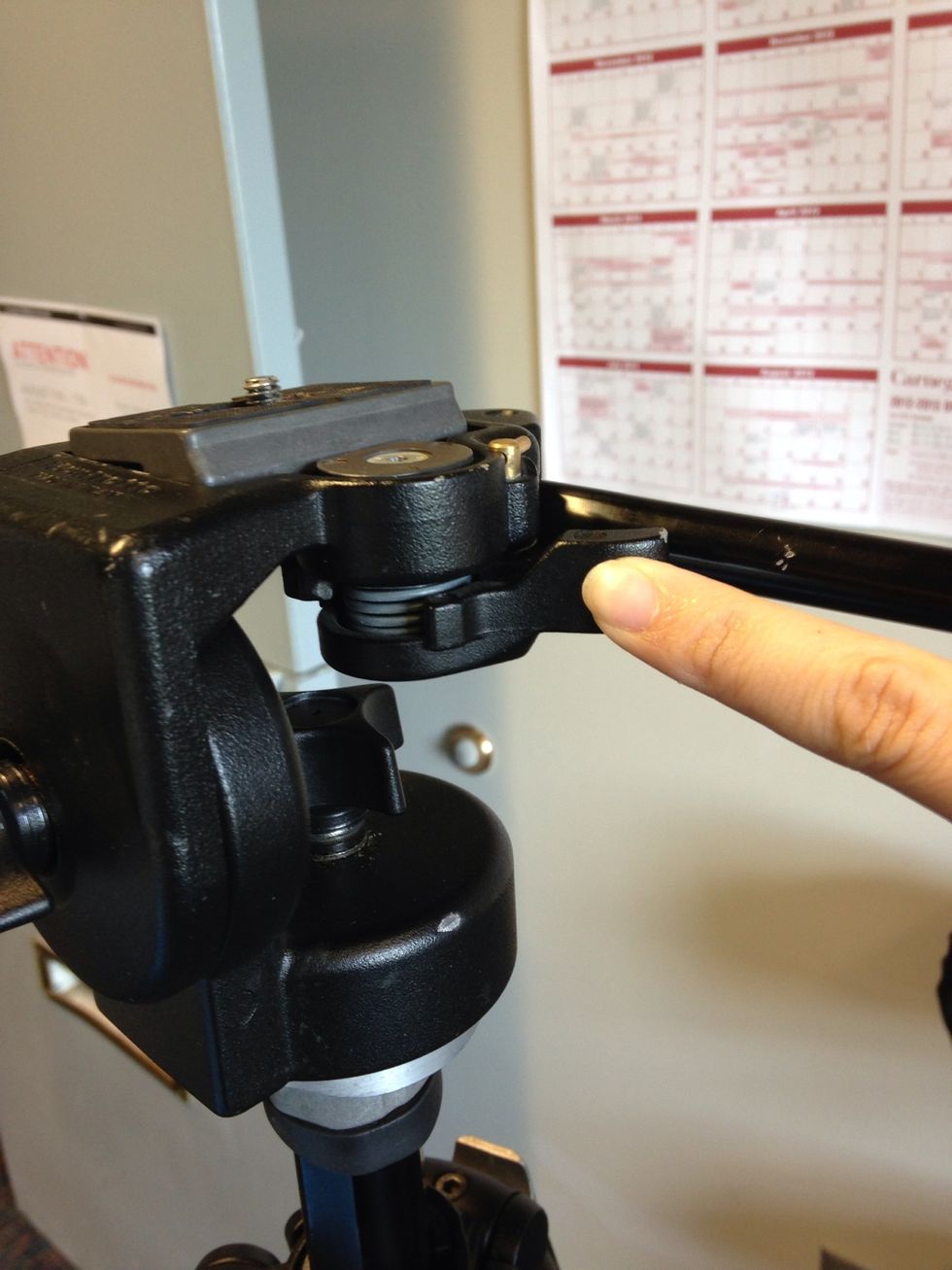 Release the tripod mounting plate by rotating the latch at the top. Once the plate is loose, you can pull it out.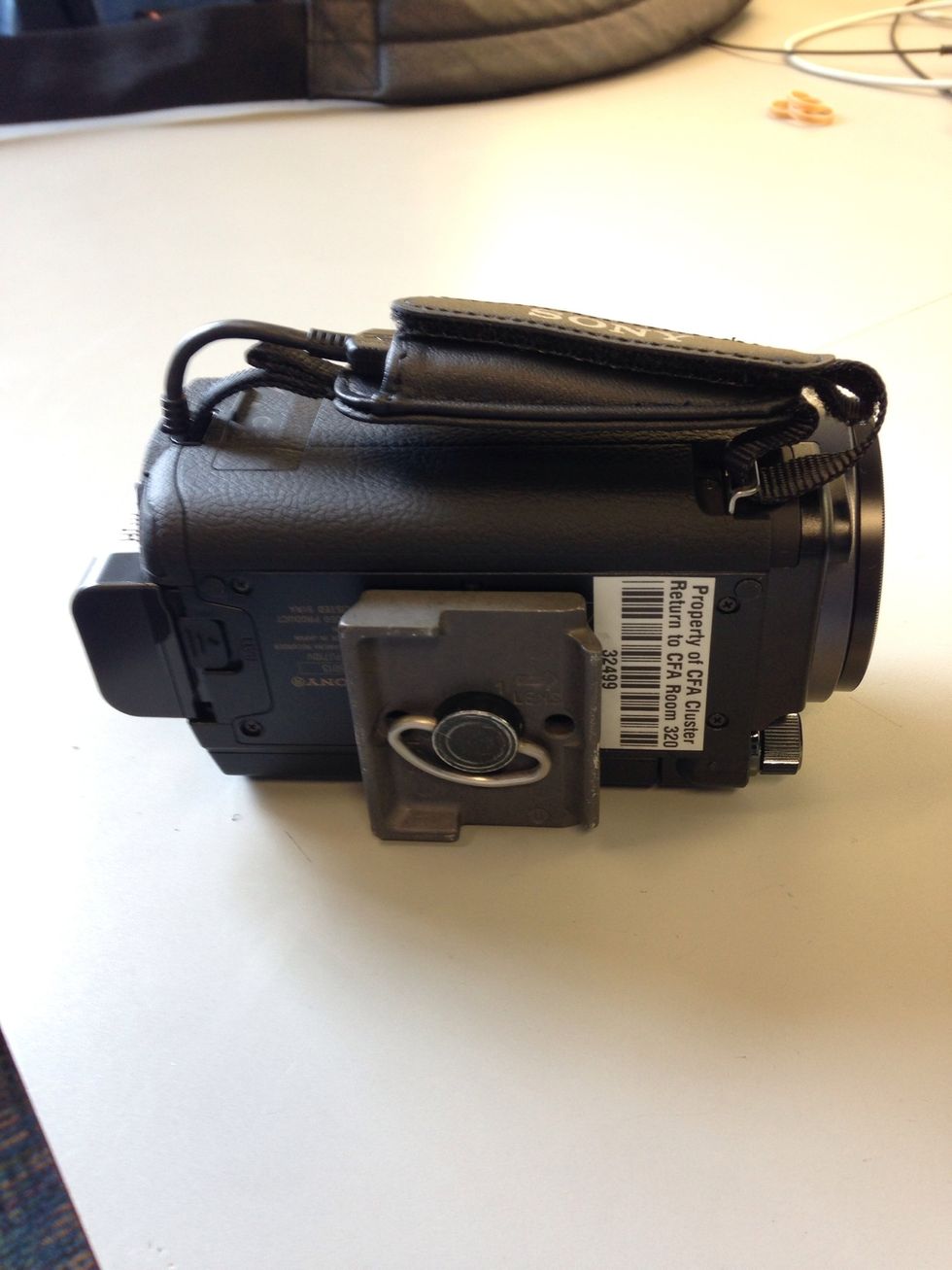 Screw the plate to the bottom of your camera by twisting the silver handle. Make sure the lens is facing the right direction as the mounting plate.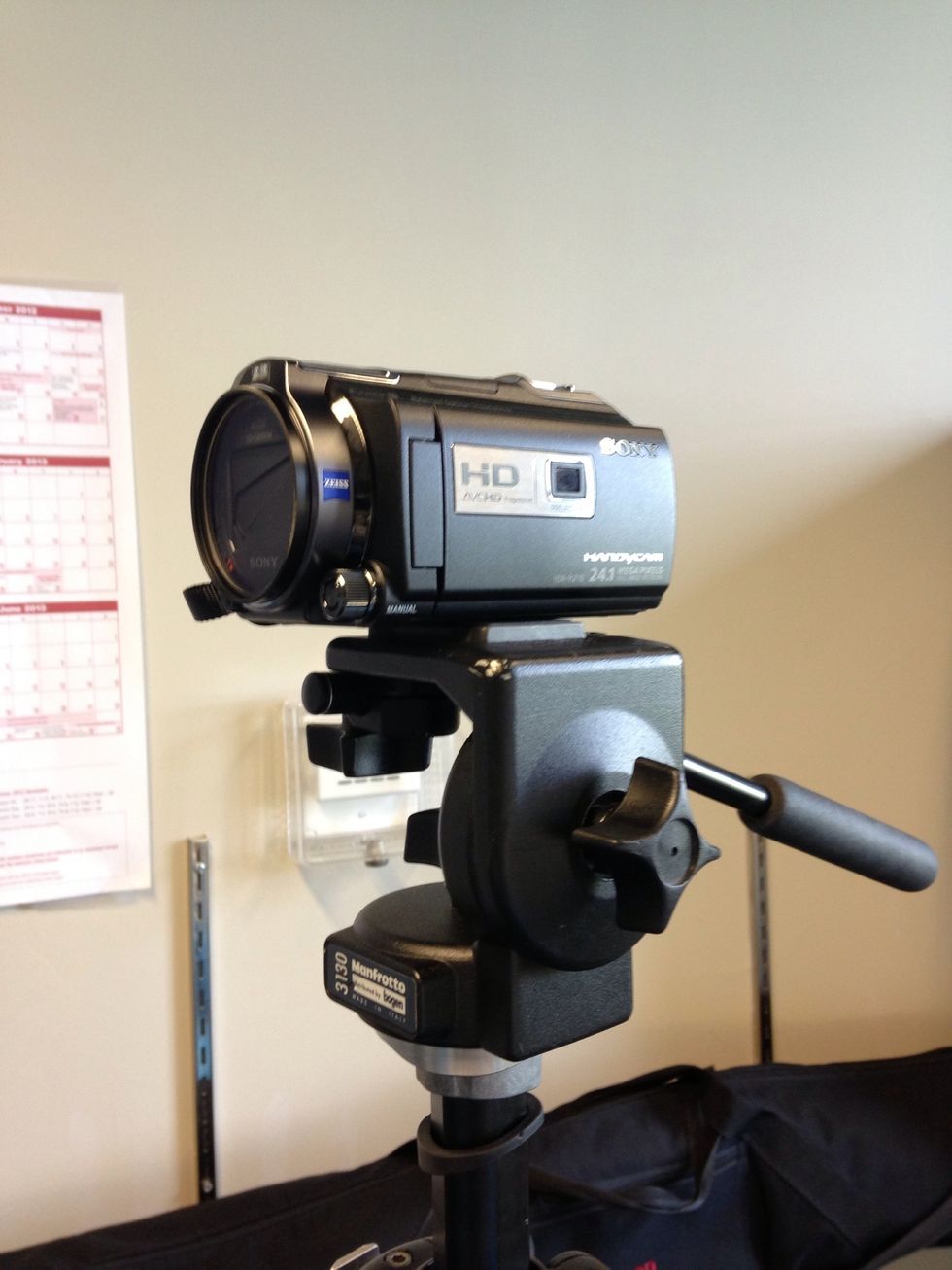 Place the plate back in by snapping it into the tripod head on one side. You may need to pull back the latch on the tripod to insert the plate in. Make sure it is locked in place before continuing.
Now you're ready to shoot!
The creator of this guide has not included tools