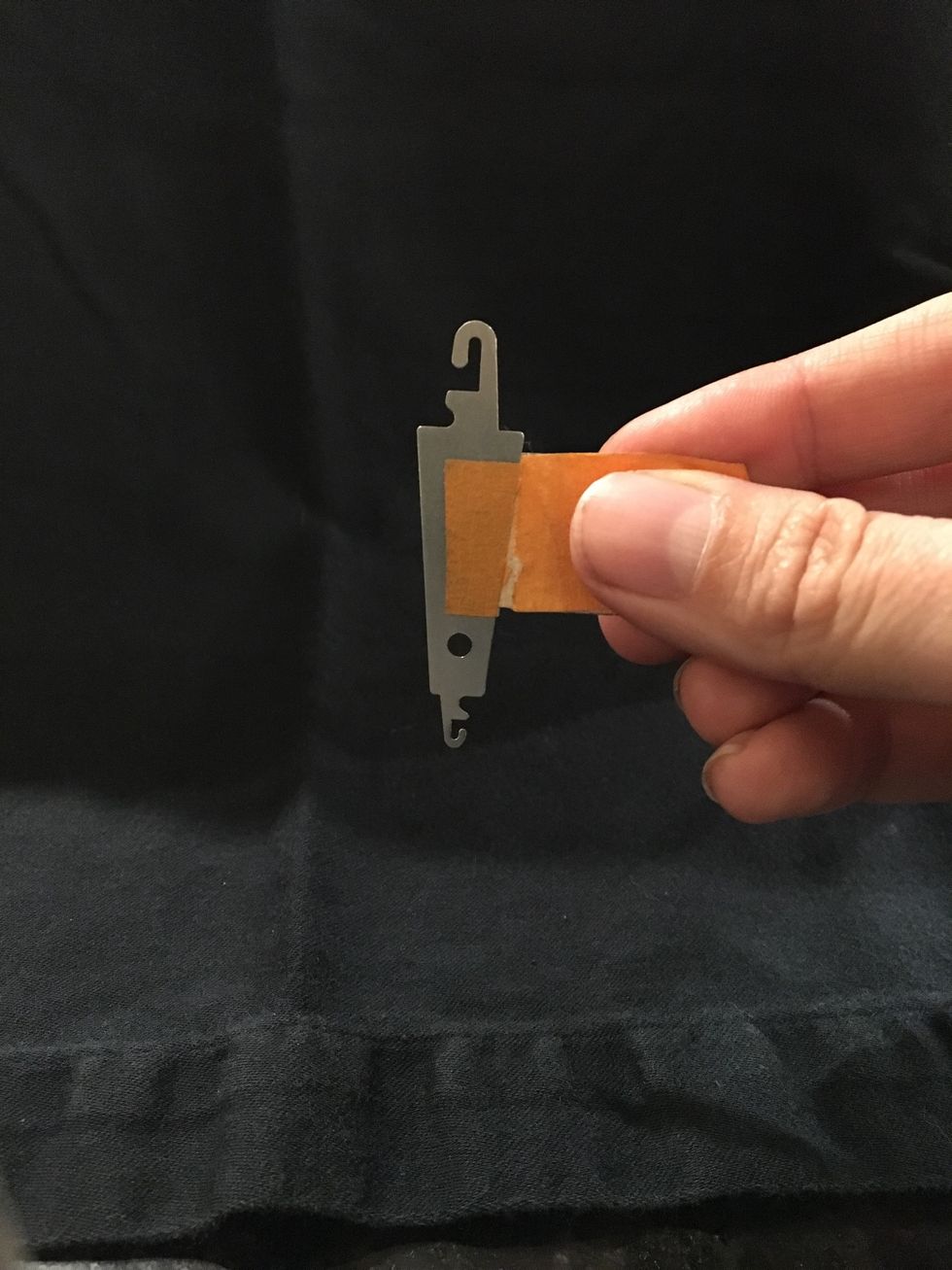 This is a needle threader.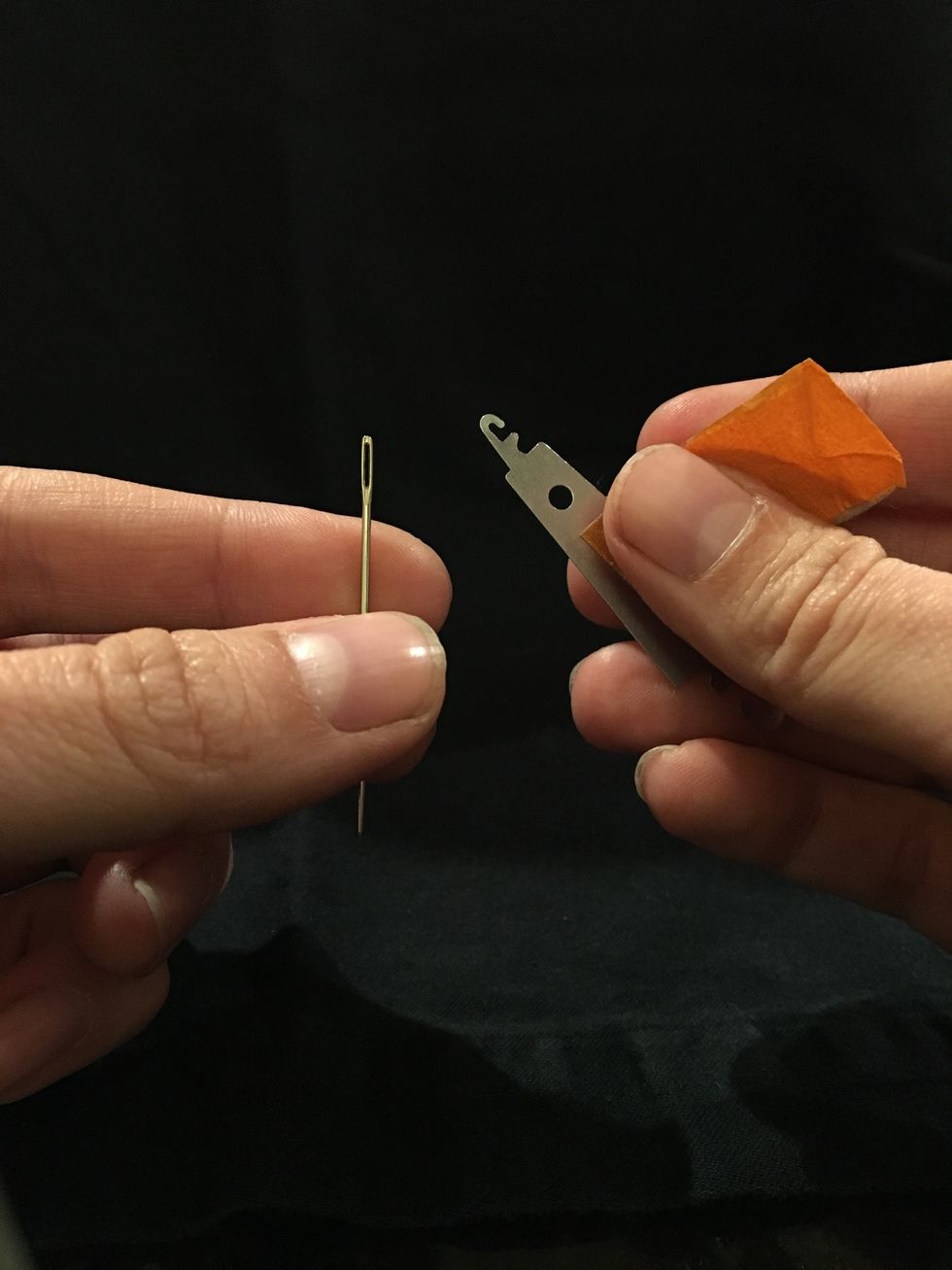 Here you can see the needle and the eye of the needle.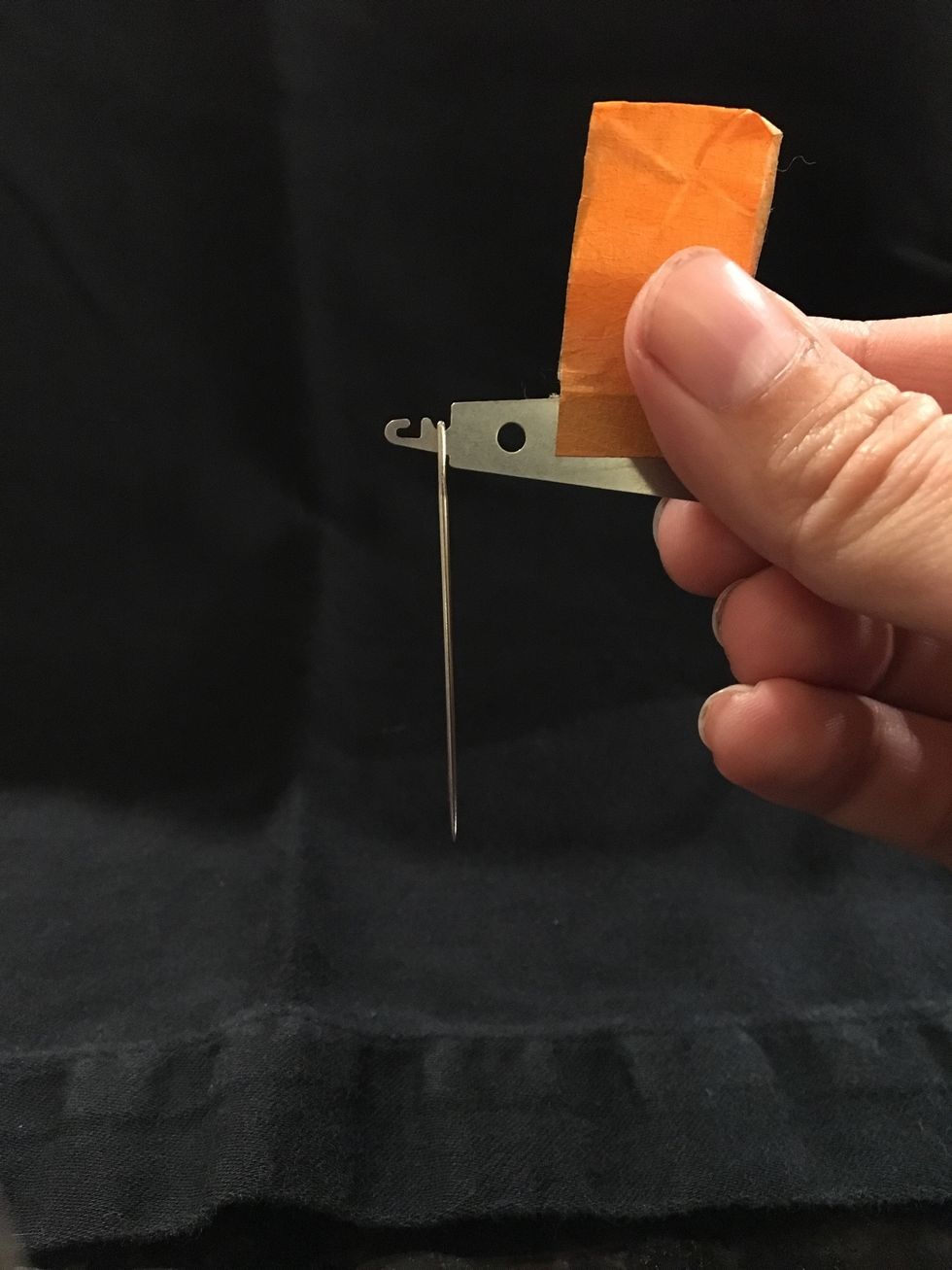 Slide the eye of the needle onto the needle threader. When the hook faces up, there is a place for the needle to hang!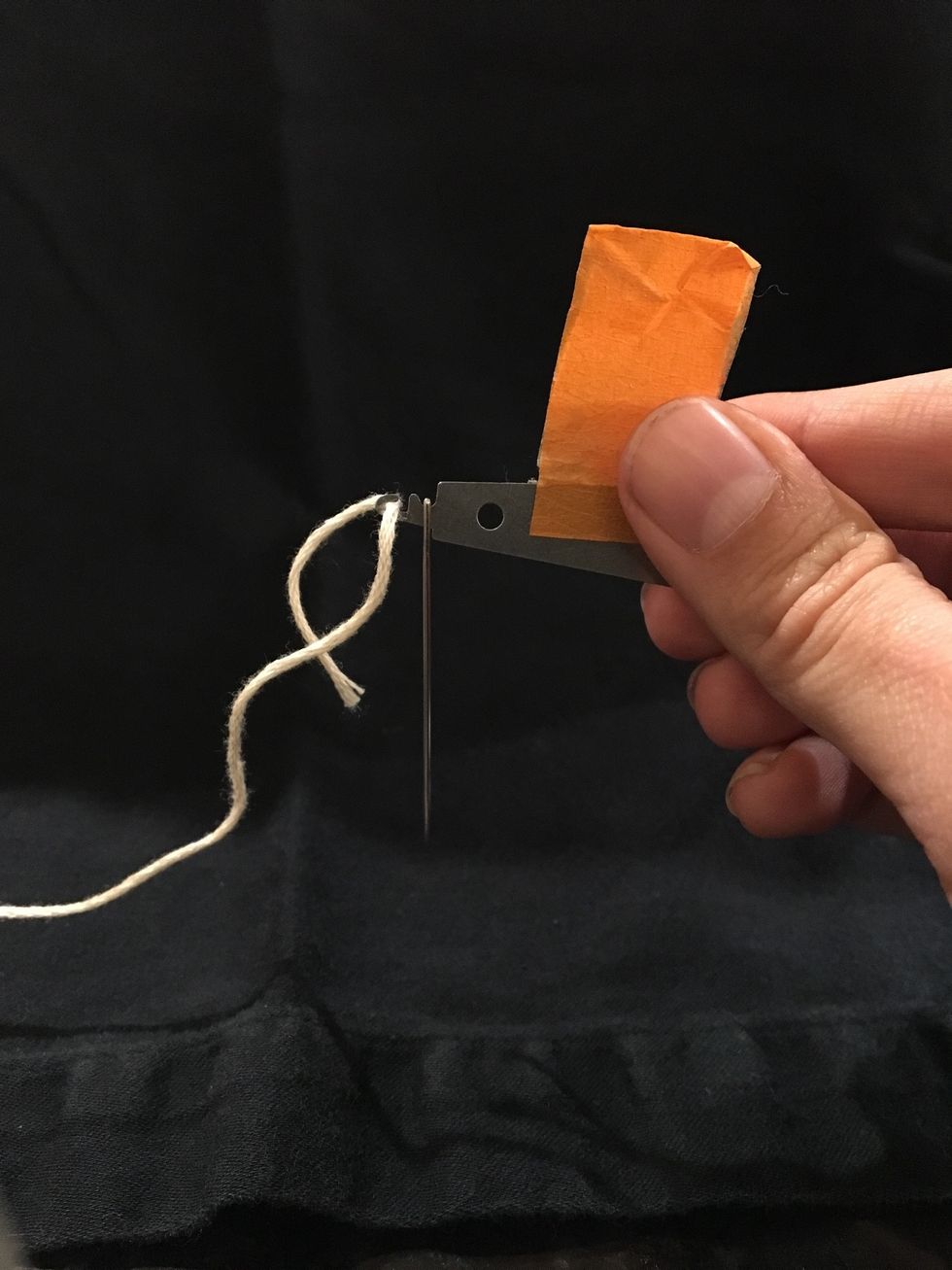 Put the thread onto the hook.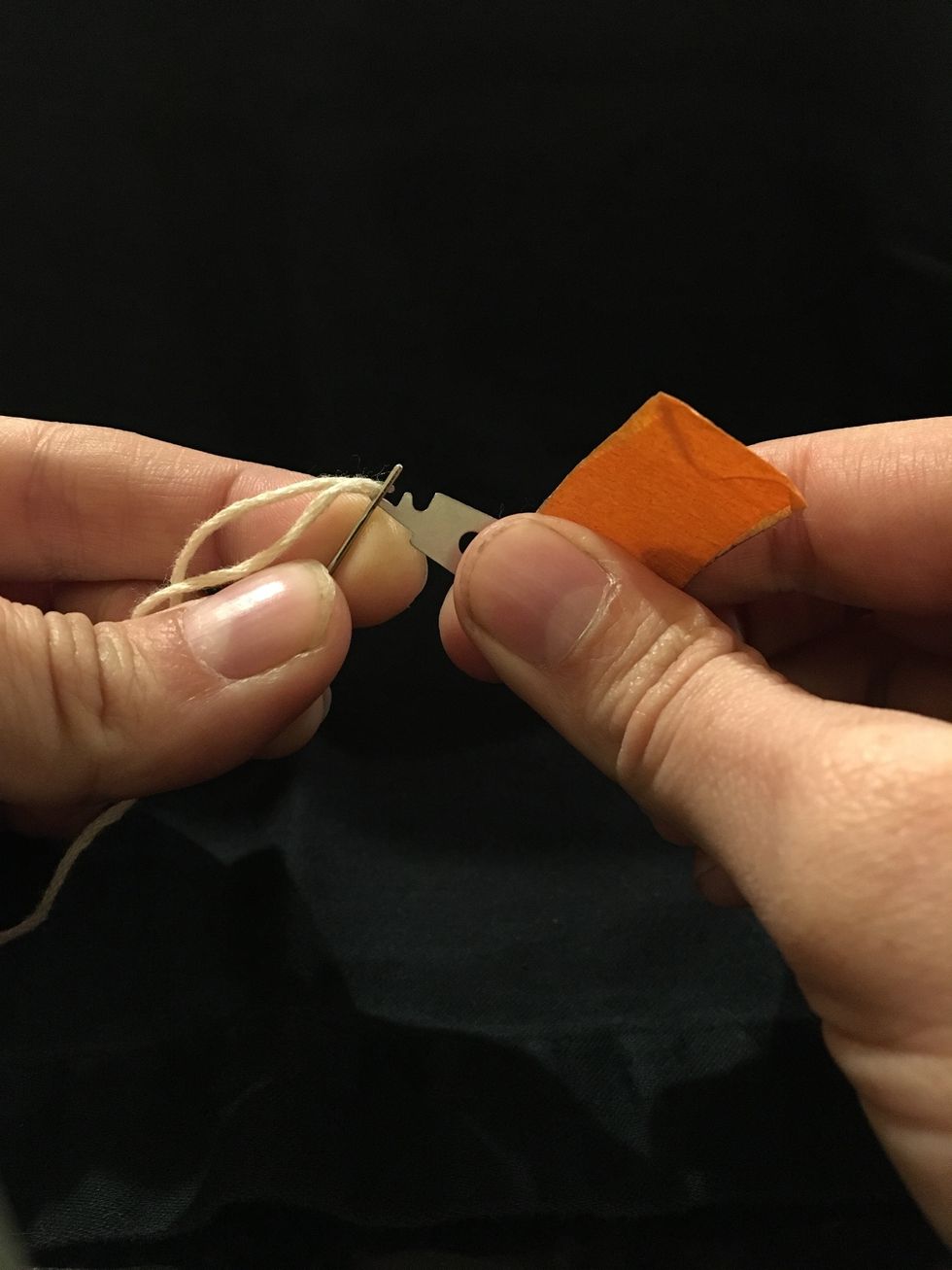 Pull the needle back off the threader. This can be a little tricky!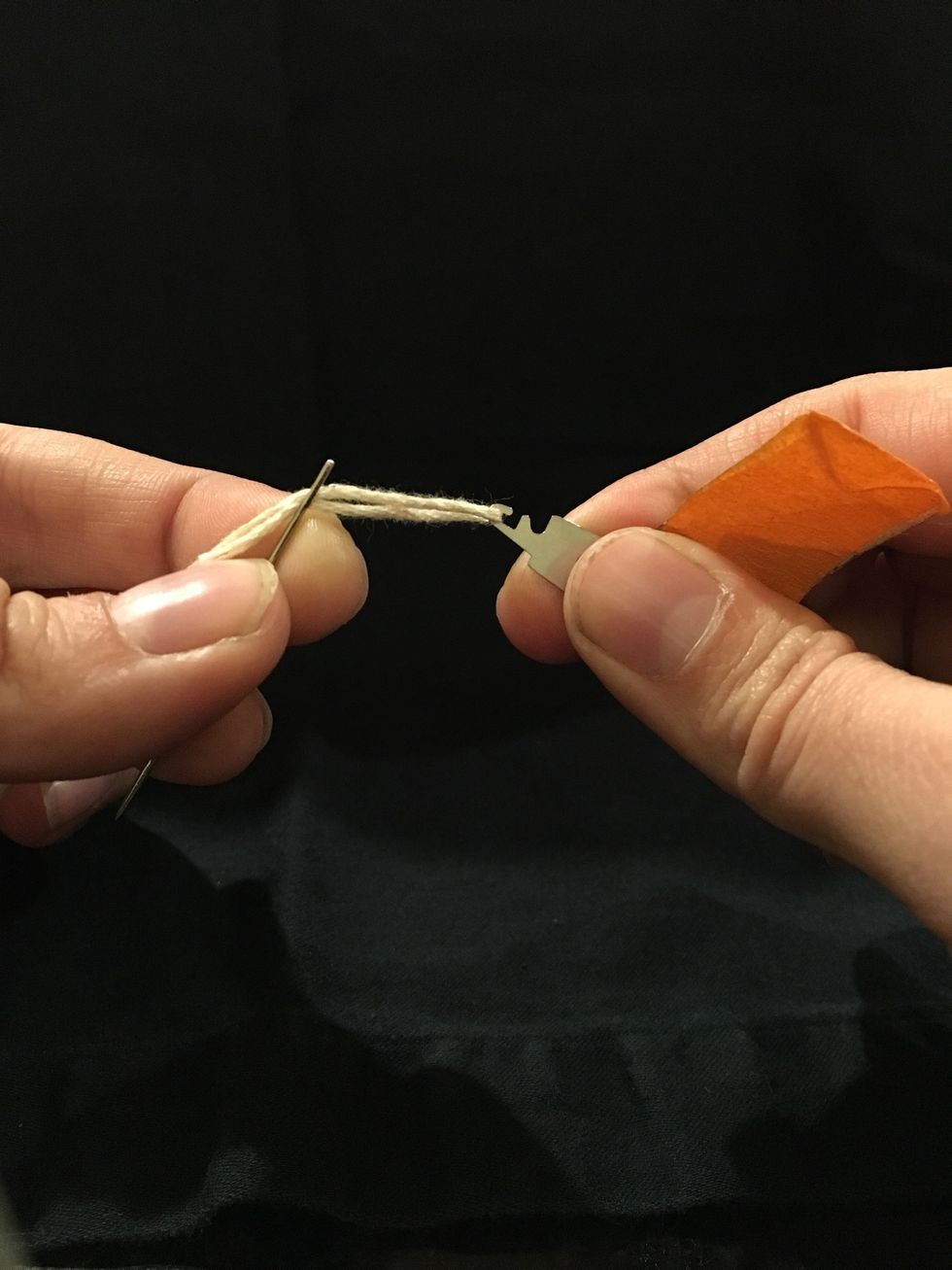 Keep pulling!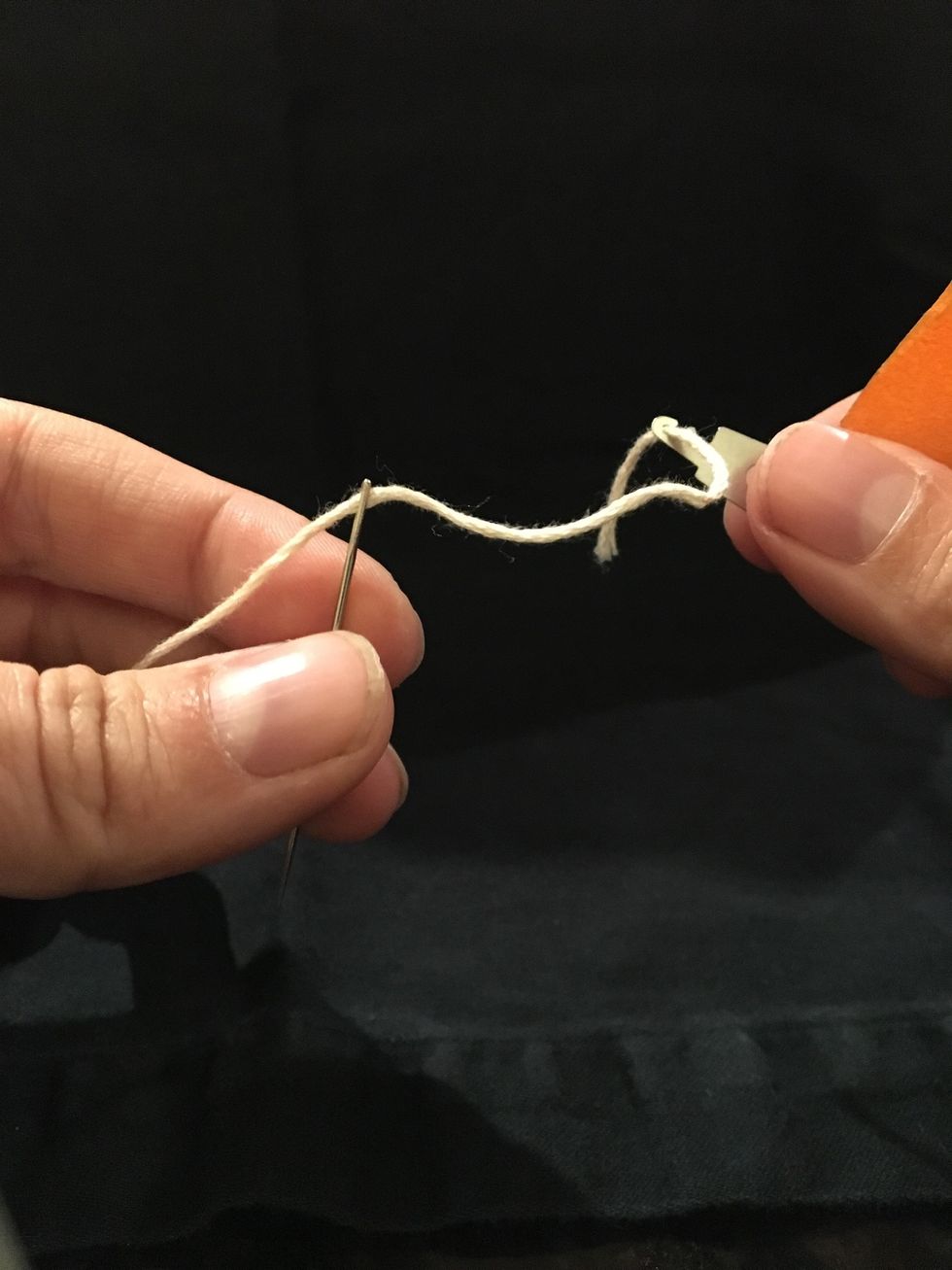 The thread is through the needle! Now put the threader back.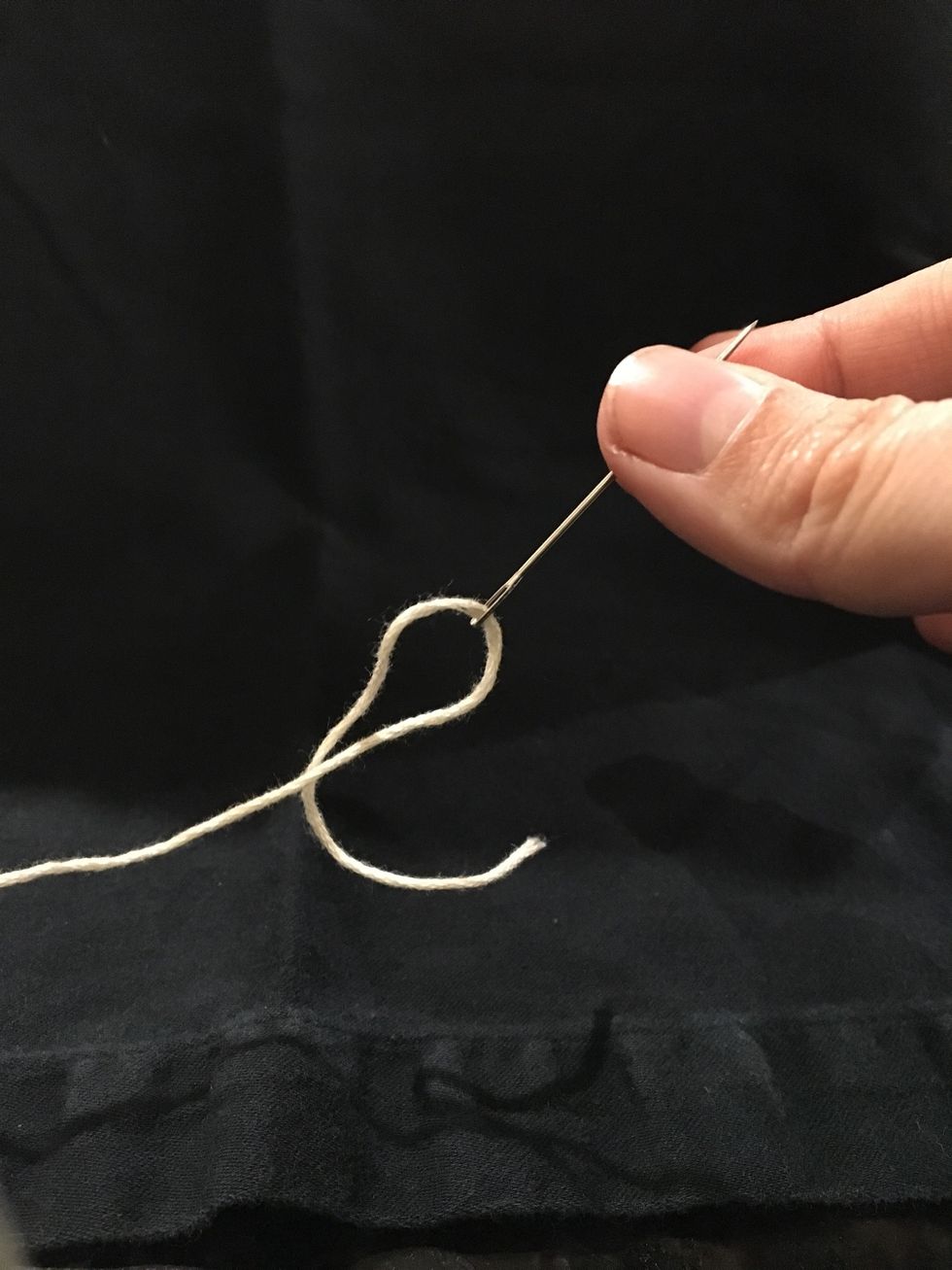 Make that short thread a little longer. Pull it gently.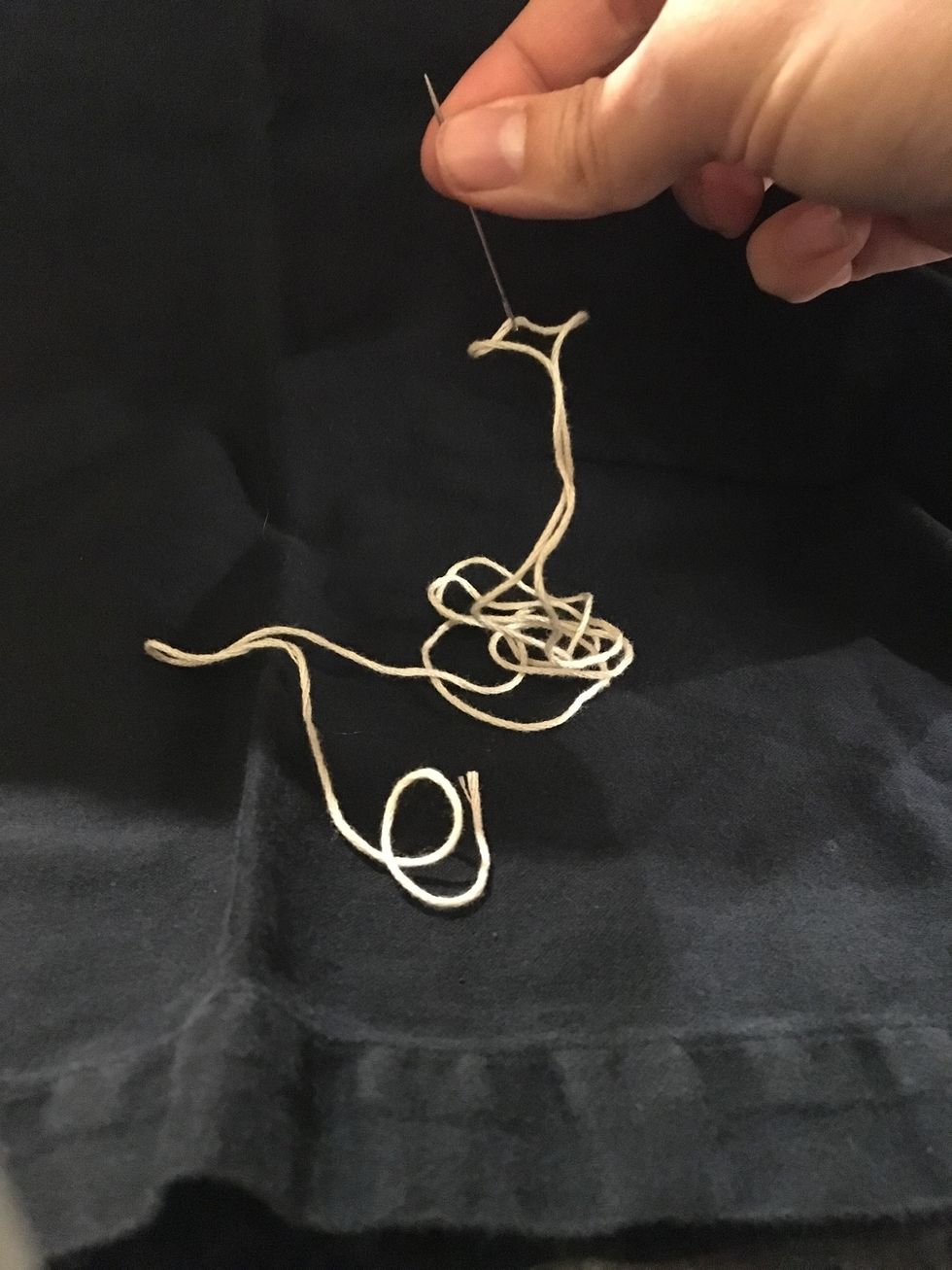 Ok! Now we need a knot at the longer end.
Pinch the thread between your thumb and pointer finger.
Wrap the thread around your finger once. Make sure you see the end hanging out!
Roll the thread off your pointer finger with your thumb, making the thread get all twisted together.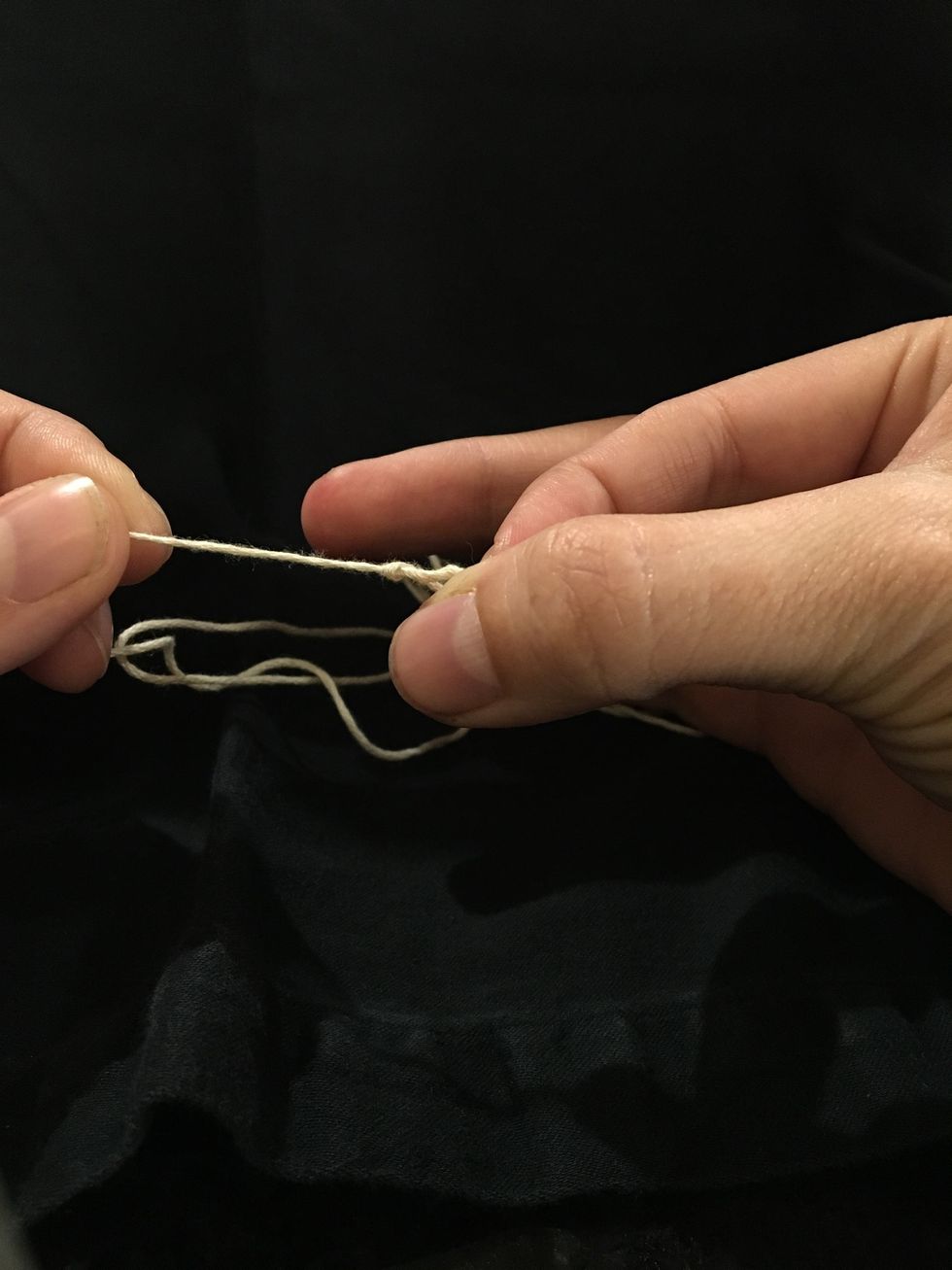 Pull it straight (but not too hard)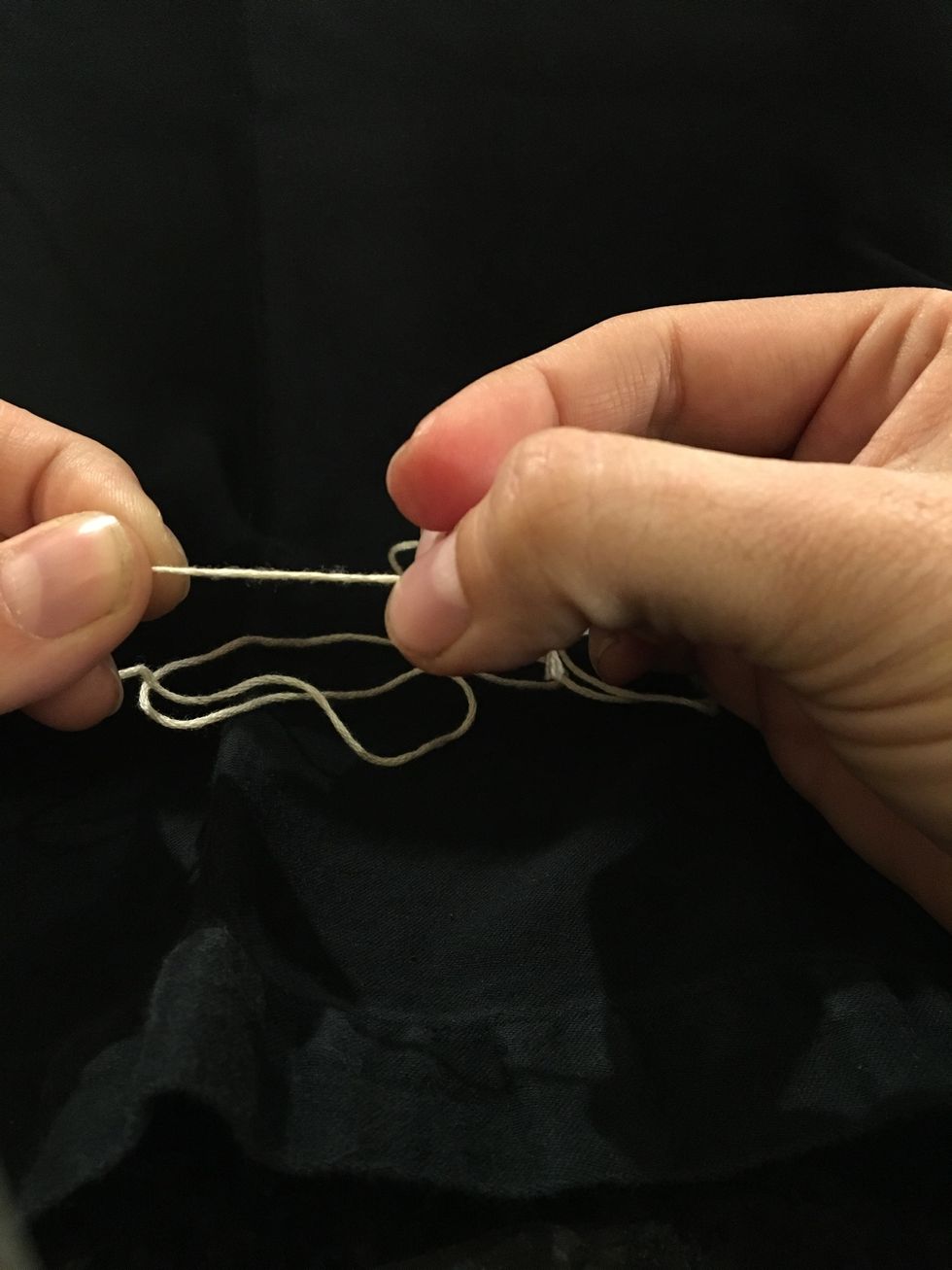 Pinch just above the twisted thread with your thumb and middle finger. Pull back!
See the knot? This can take a few tries. Don't get discouraged! Just try again! You've got this!
1.0 Chenille/Crewel Needle
1.0 Embroidery floss
1.0 Needle threader for large eye needles