How to use a gel nail soak off system with led
With an LED light. DIY at home to save a lot of $$$$, time and money. After two weeks, I changed from clear to pink & white. Following week to sparkle polish and a flower. July 4th patriotic. Easter
179
Soak off gel nails are painted on thinly and cured under a UV or LED light. I chose LED, the bulbs last forever and the time for curing is less than 1/2 of the UV.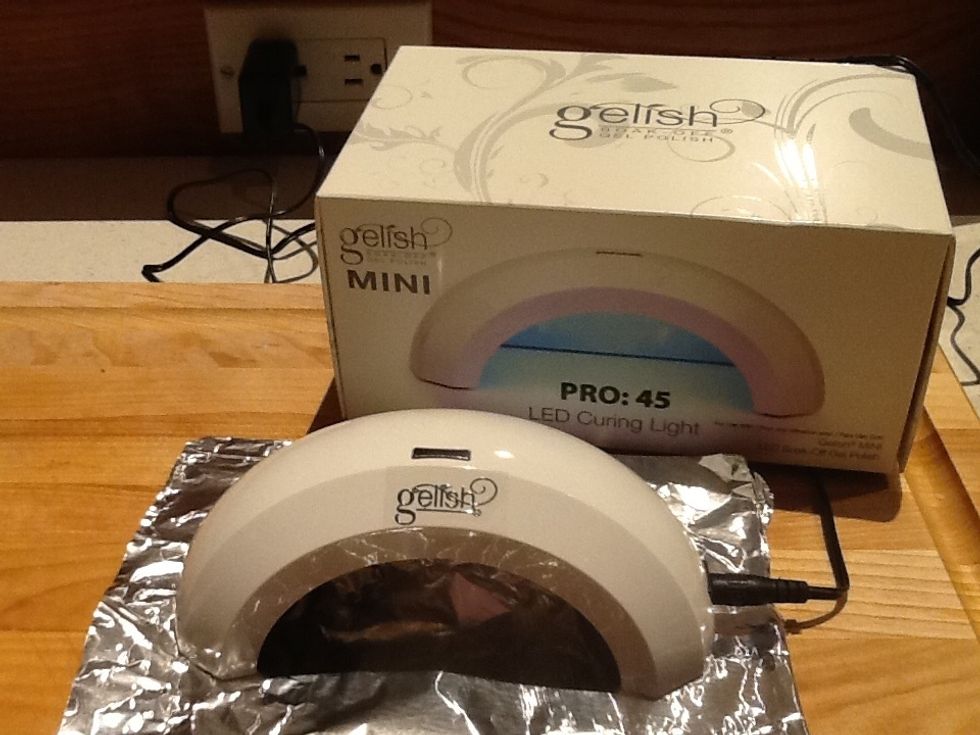 I bought a Sally card for $5. Check out Sally on line to see the discount. This is 20 sec to cure the foundation and 45 seconds for every other layer. This makes a great time saver for a DIY mani.
This shows the 2 watt each of three LED lights on, I have aluminum foil under for cleanliness and more reflection.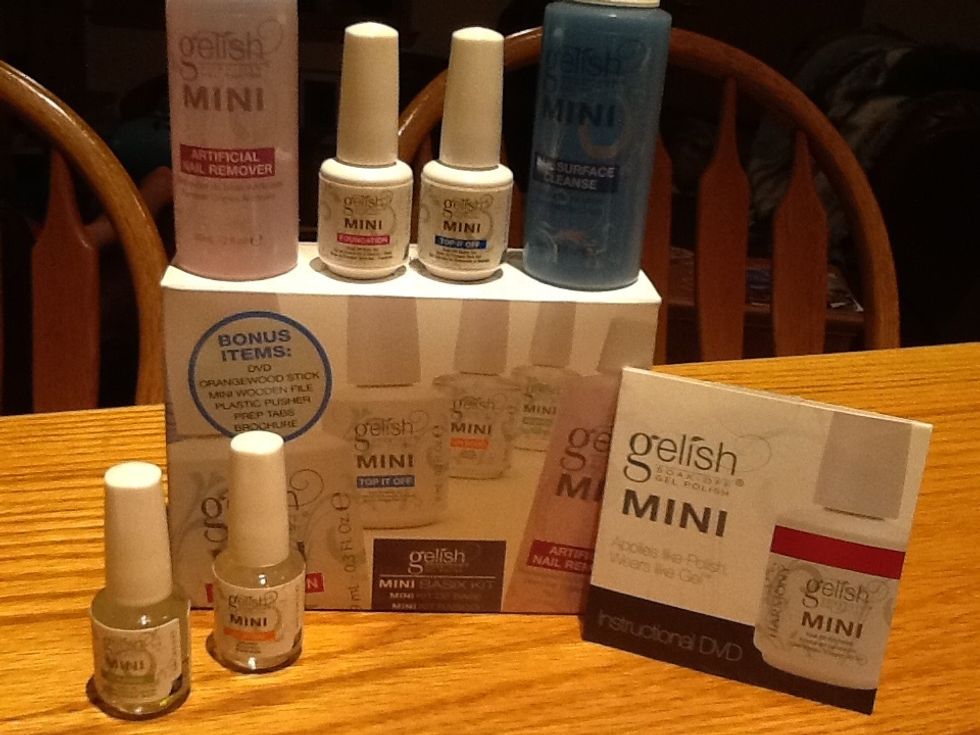 I bought the kit to have everything, but would not again. I need the FOUNDATION and TOP IT OFF. I might have bought those in larger bottles. I did not get the mini DVD to work in my PC.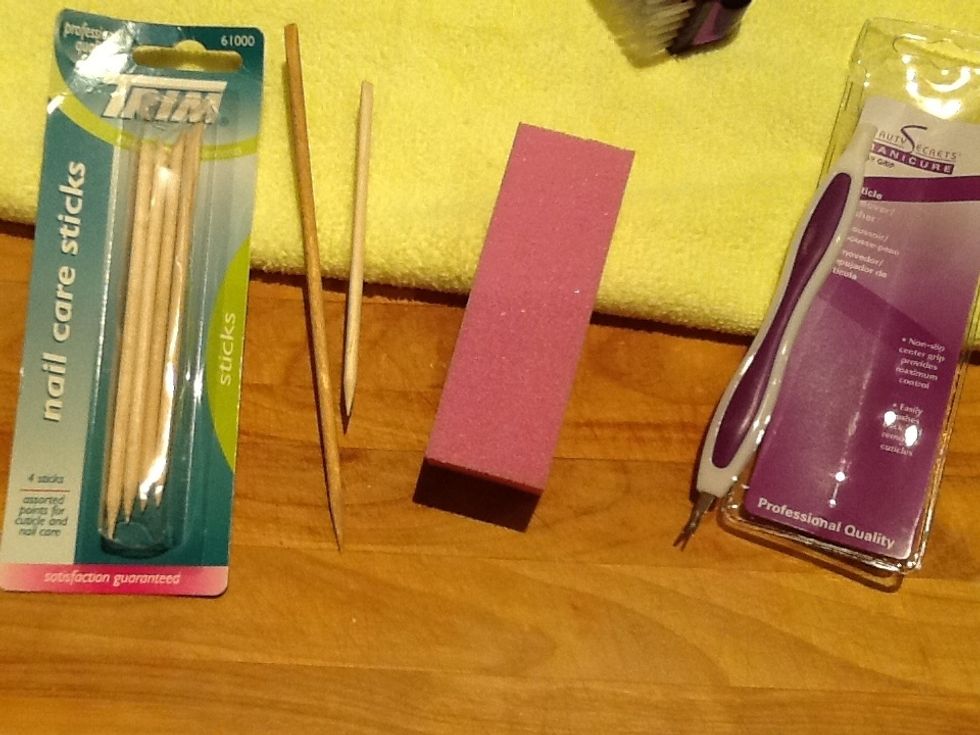 I did a lot of prep with cuticle remover, orange stick to push back the cuticle, and a cuticle trimmer to slice off some rough spots. You then file the nail to take the ridges off.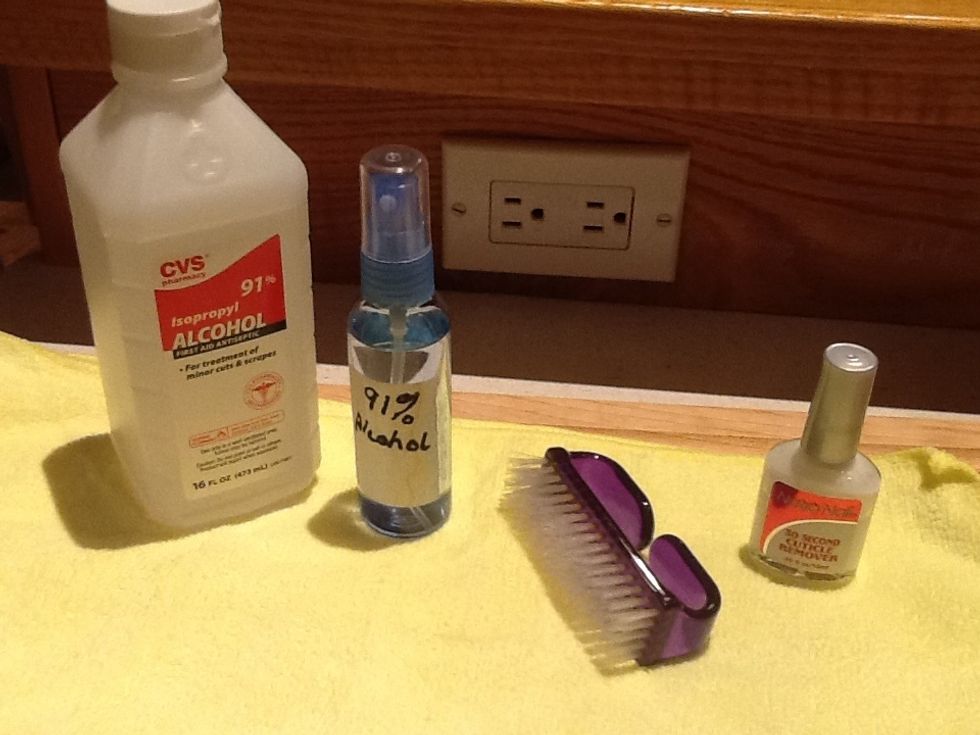 The 90+ % Alcohol replaces the cleanser and pH BOND. The spray bottle makes it easy to apply. The microfiber towel is without fuzz for wiping nails. DO NOT USE COTTON BALLS.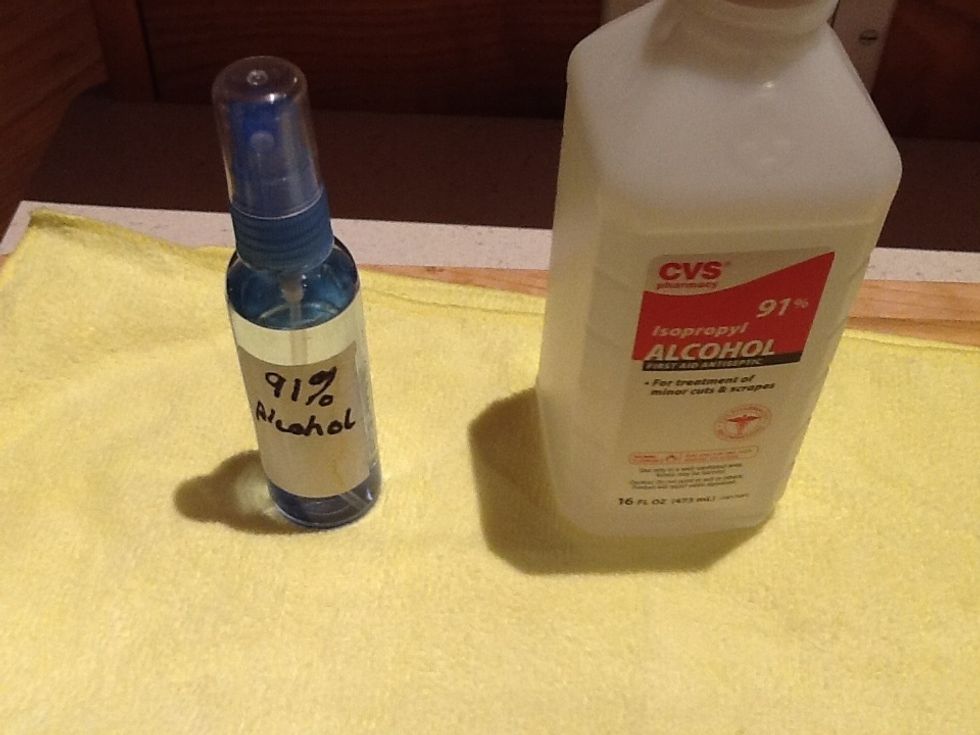 After prepping cuticle and filing nails including ridges, spray with alcohol and wipe with non fuzzy towel, even paper towel. (These nails are removed with straight acetone which my DH has.)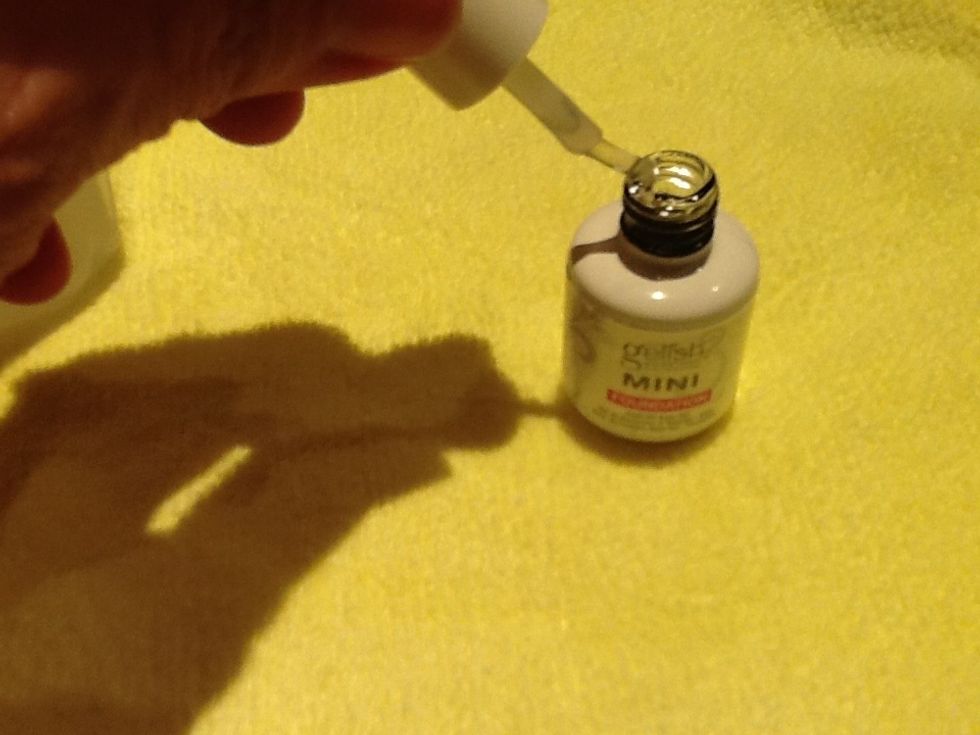 Wipe excess off edge of the FOUNDATION brush. Make each coat very THIN. Clean the cuticle. Cure for 20 sec under LED light.
Use orange stick to remove polish from skin, breaking the nail to skin connection before the LED curing.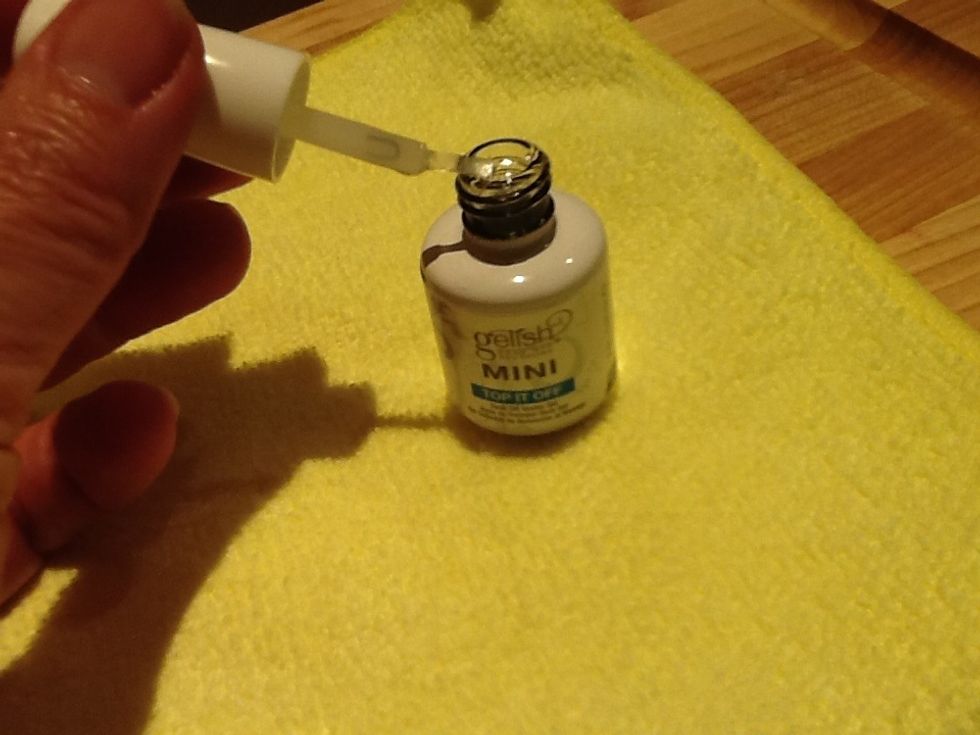 You can apply one or two layers of gel color with 45 sec under the LED light to cure after each coat. I used TOP IT OFF without using color first. Cure 45s. I want to use regular nail polish later.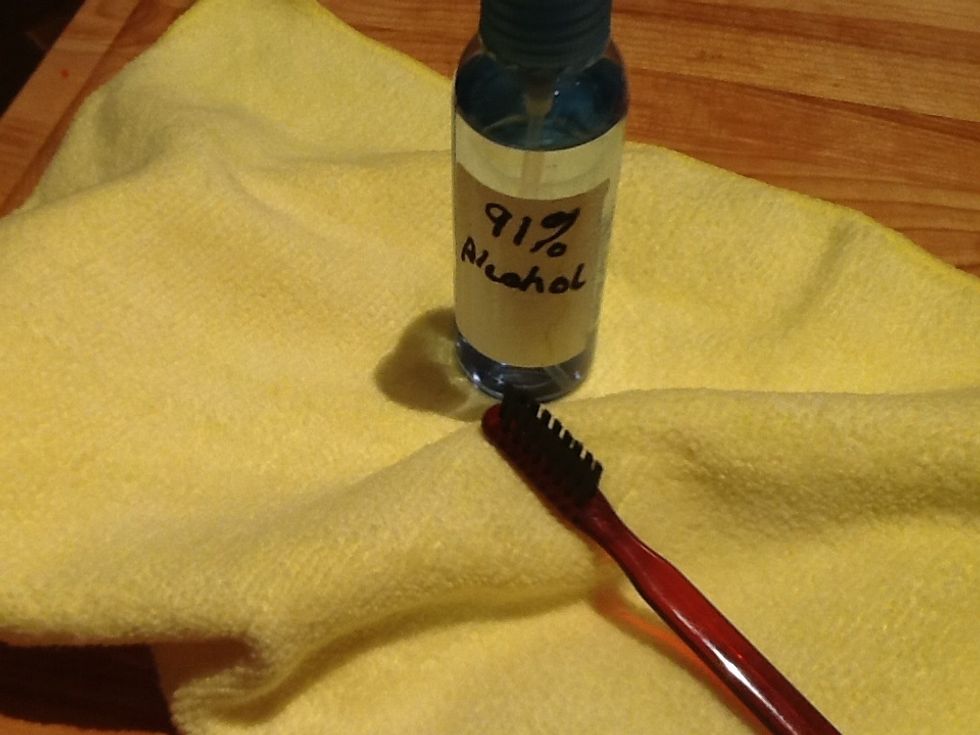 If you have a large gob of polish on your finger, you can use a brush sprayed with alcohol to flick it off your skin before the cure. Don't get the alcohol on the nail!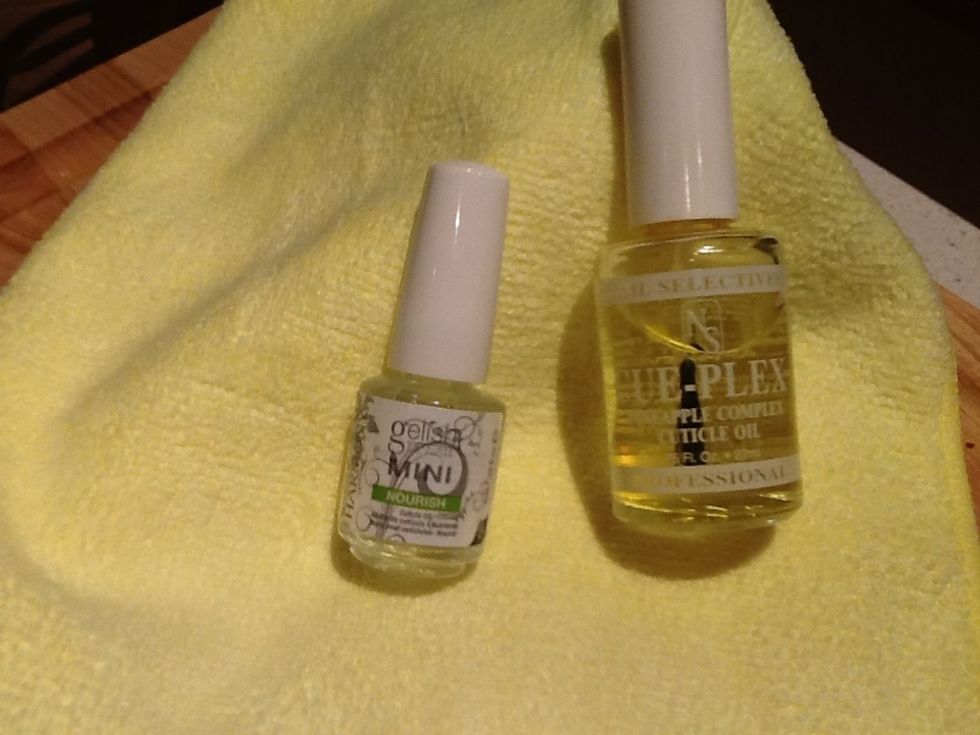 After your last cure, you can massage cuticle oil into the cuticles.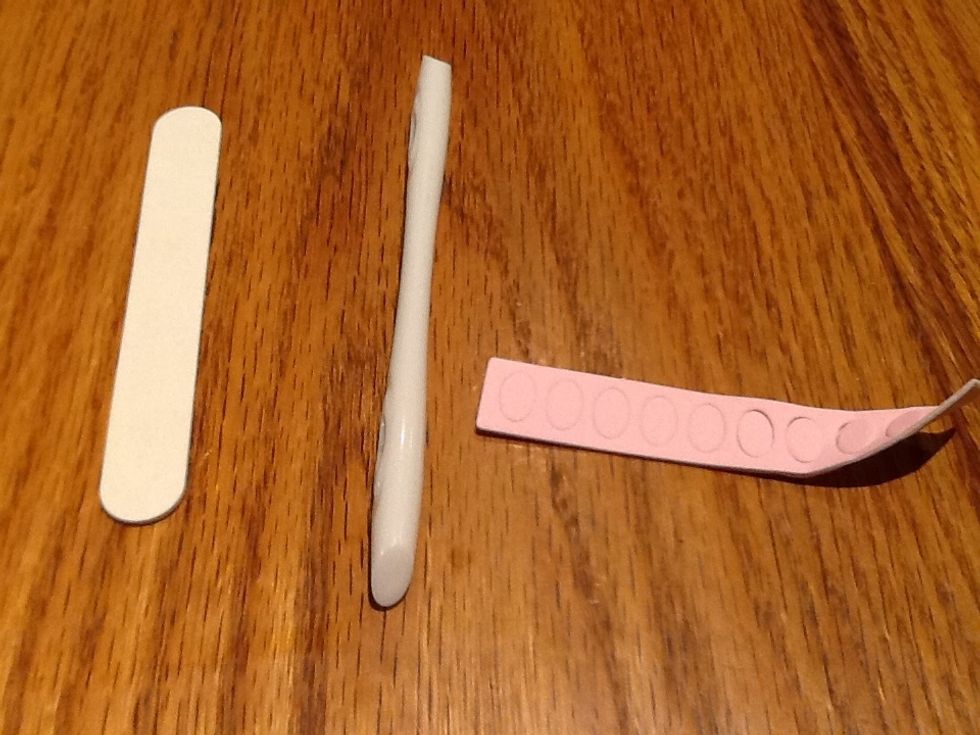 These came with the nail kit. I used a different file.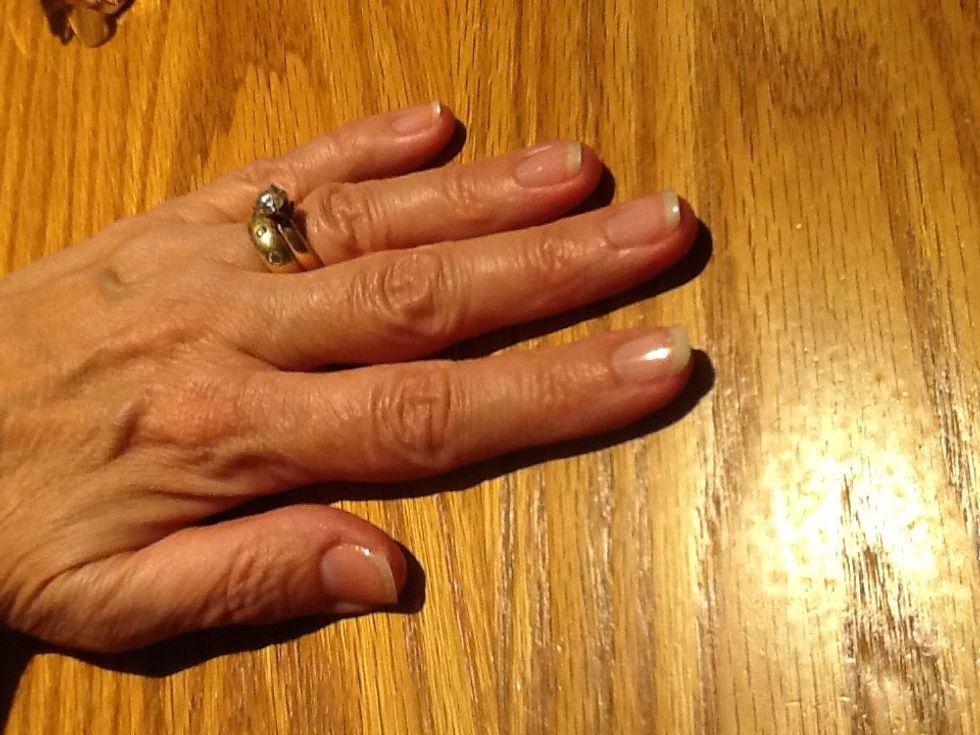 Spray with alcohol and wipe to remove the sticky top. They came out perfect. I understand they will make regular polish stick longer.You can sandwich it in the gel, but I want to change it more often.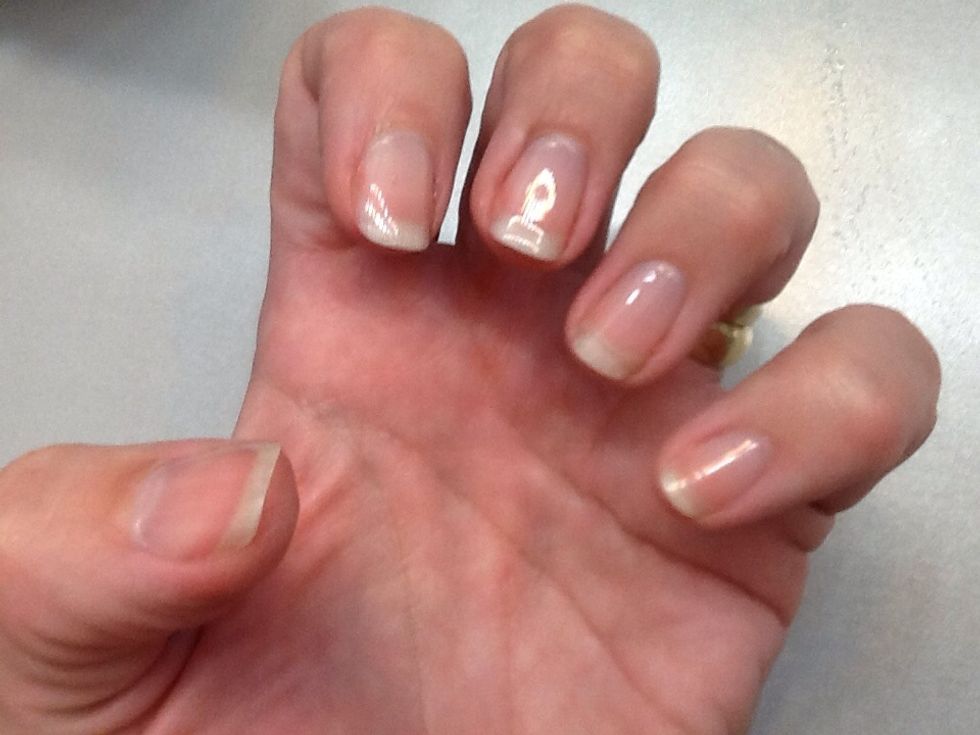 This is one week later.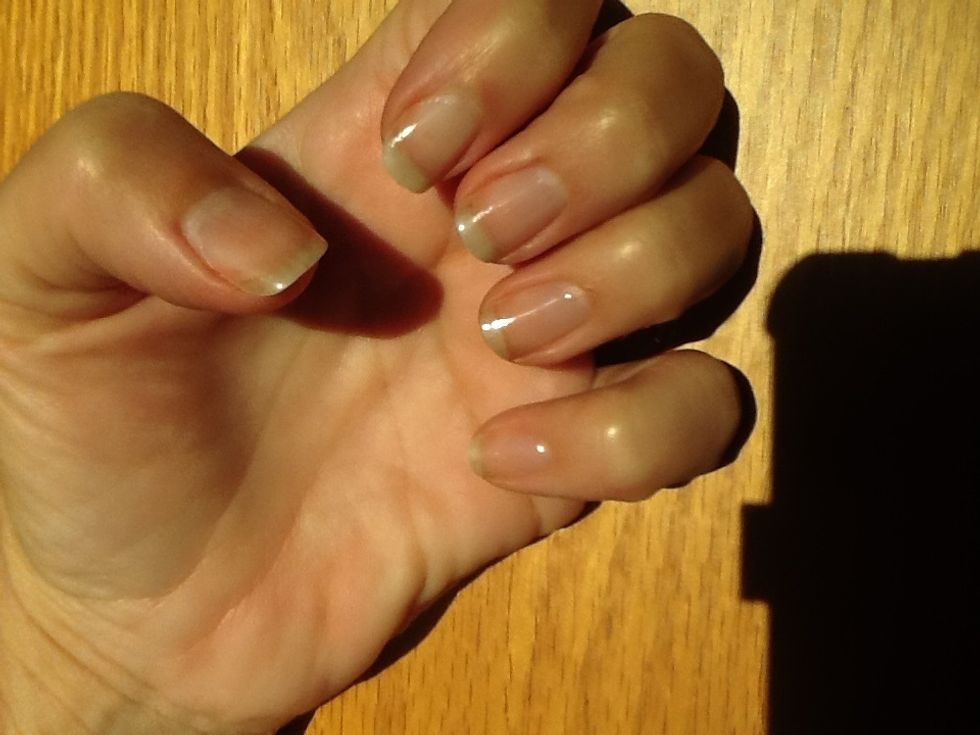 This is two weeks out.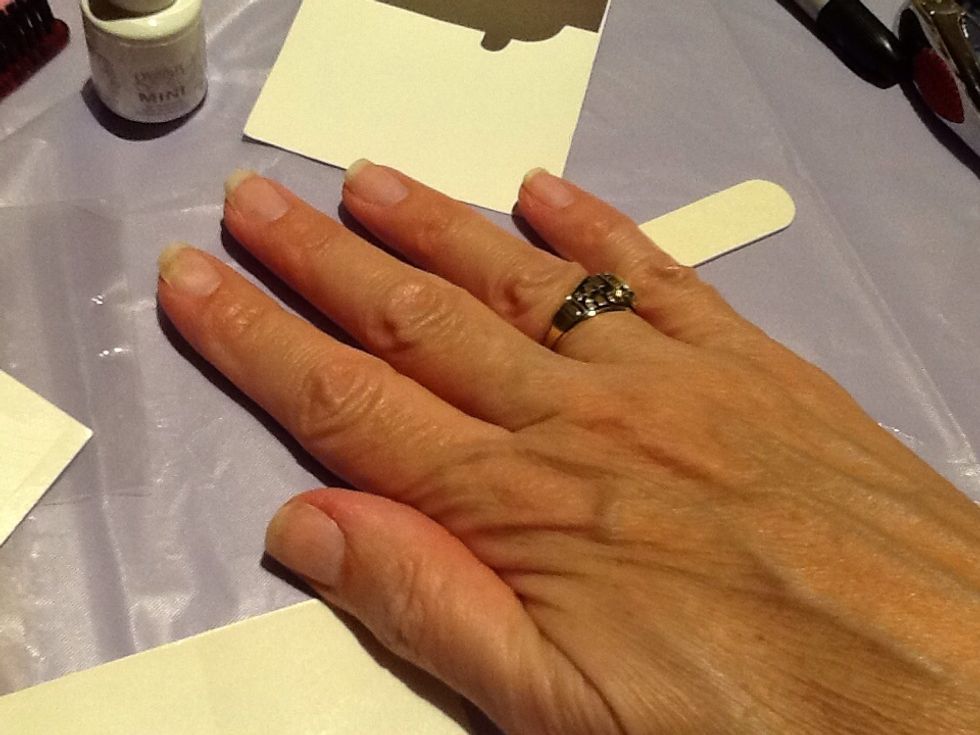 I re shaped, lightly sanded, and did the usual cuticle clean-up.
I used nail forms and tip guides from Sally's. this assisted me in putting on two coats of Gelish Sheek White tips. 45 seconds of LED after each coat.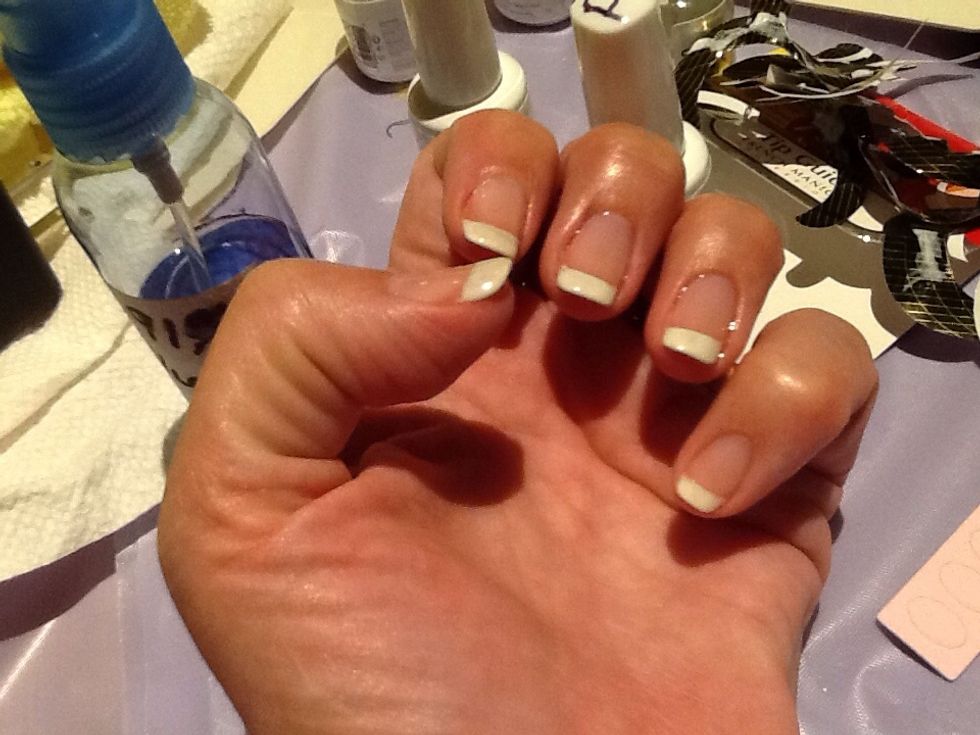 I then used two coats of Simple Sheer by Gelish, LED x 45 seconds after each coat. Top coat and 45 sec LED. (I saw where they use a rubber band around a finger to paint the white line on, will use.)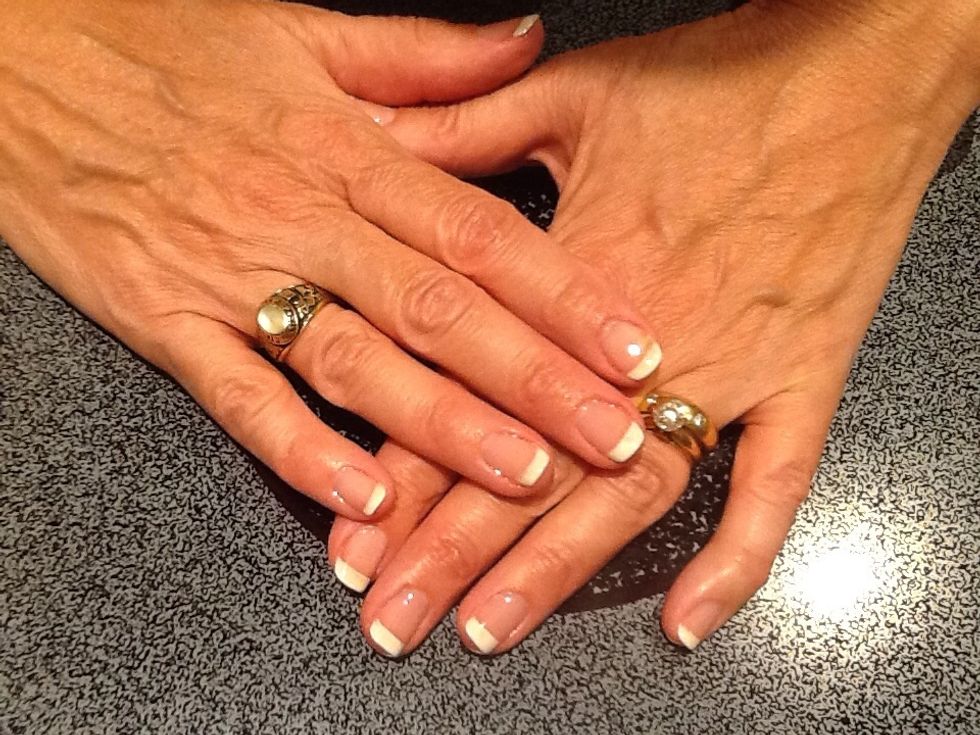 Not bad DIY for a rookie. I won't quit my day job!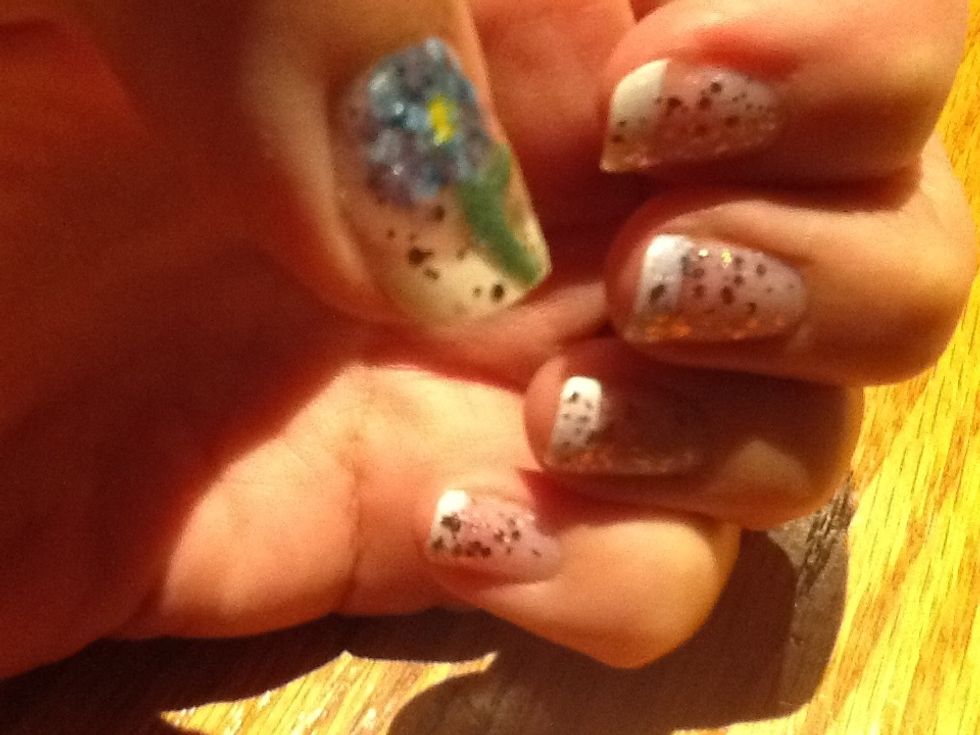 A week later, playing with regular sparkle polish on 9 nails and a spring flower on ten. I used a stripe brush, old clear polish and an assortment of Micabella eye shadow colors, mixed on plastic.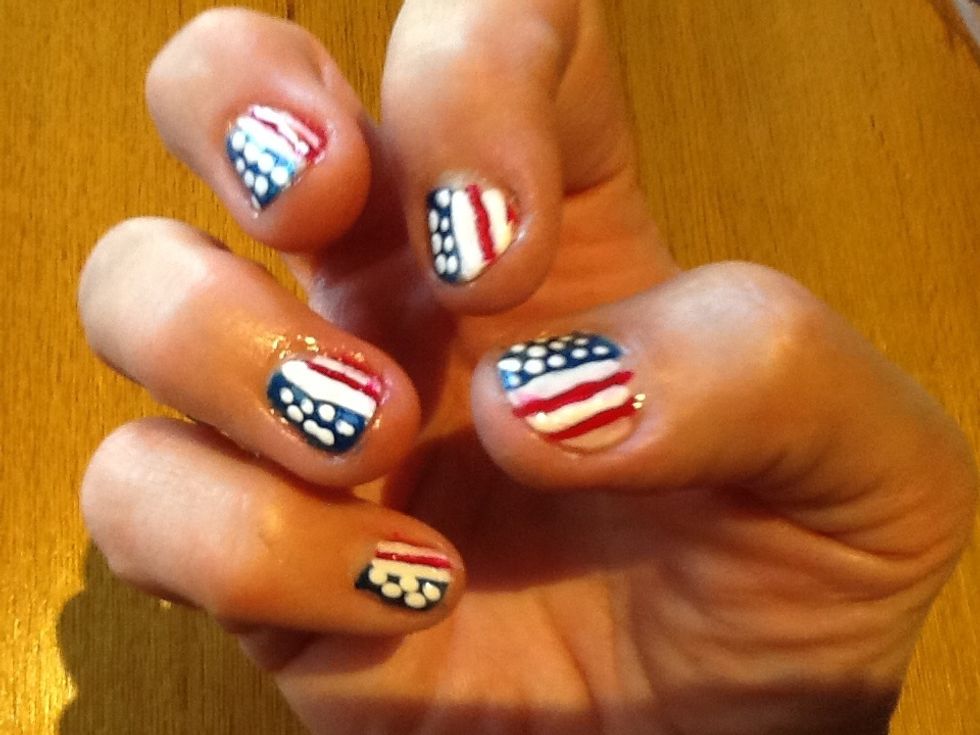 Ready for July 4th with three color regular polish. I will wash it off on the 5th, leaving a tan color.
A mixture of colors makes a great Easter look.
The creator of this guide has not included tools
If I can do it, so can you.