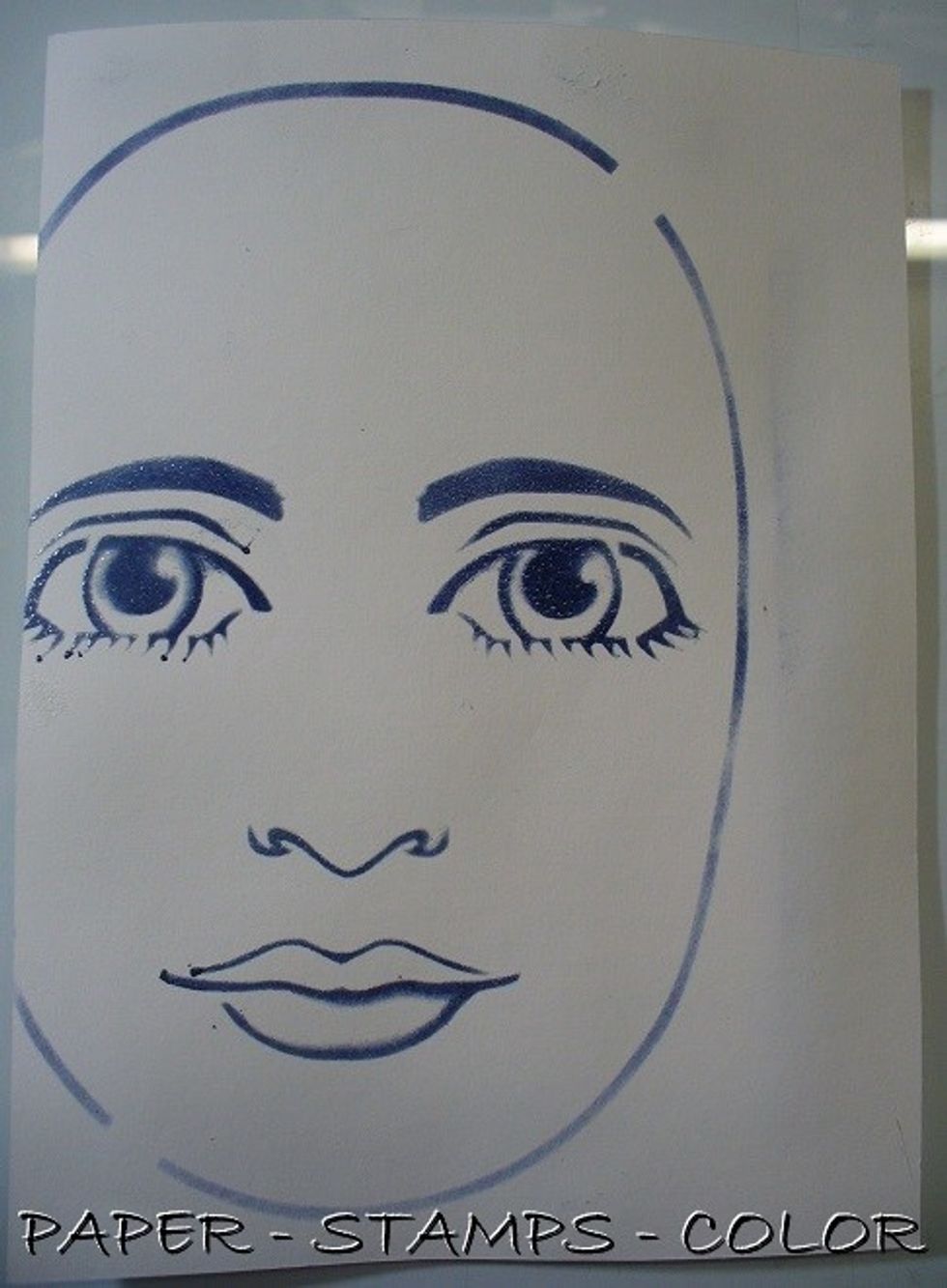 Sponge over the mask with a dark blue Distress ink and heat emboss only the face part with clear embossing powder. The edges of the face will be integrated into the collage.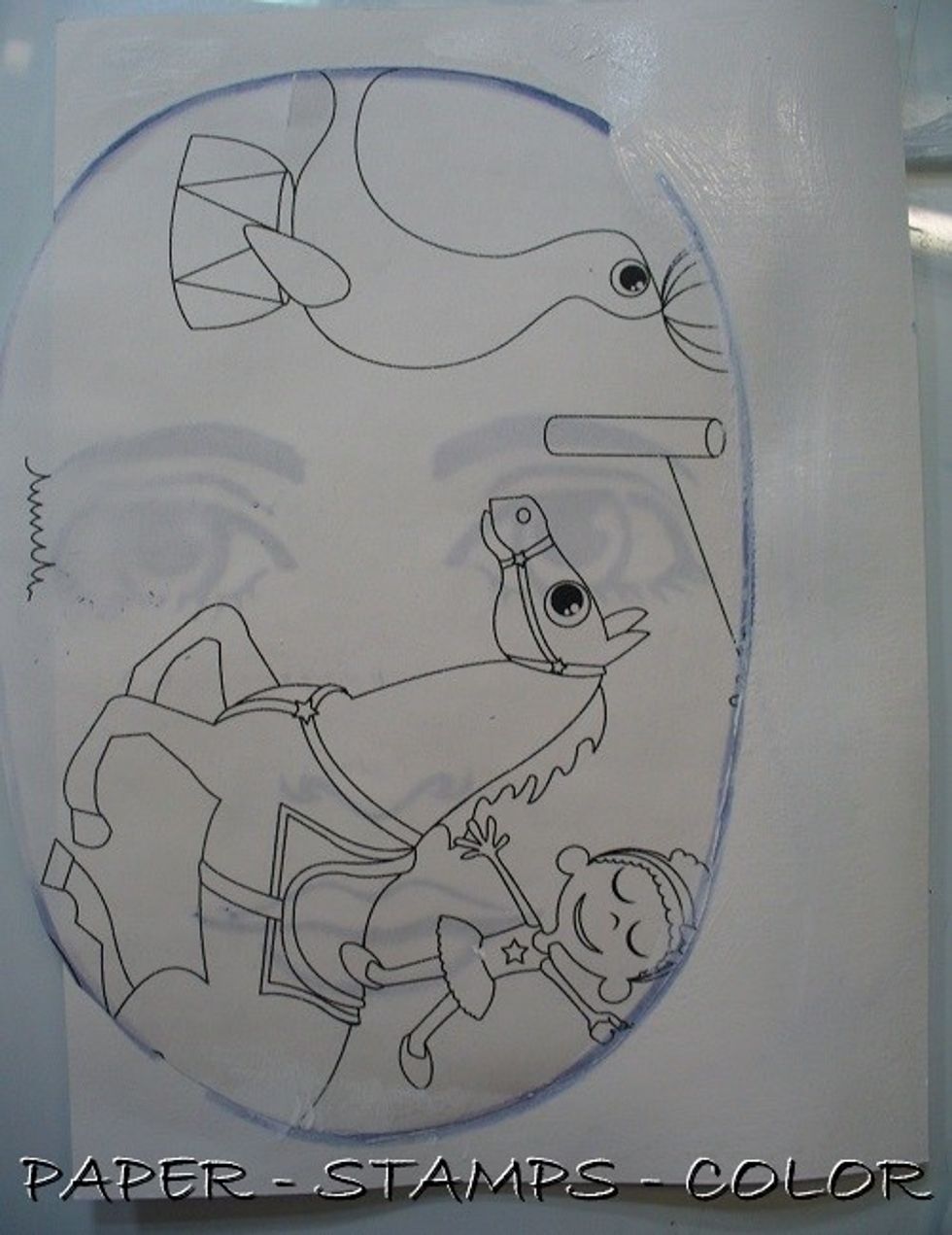 Cut a mask from sticky paper (I have a roll with kids-color-sticky-paper) and cover the face with it. Paint the outer part of the page with white acrylic paint. Leave to dry.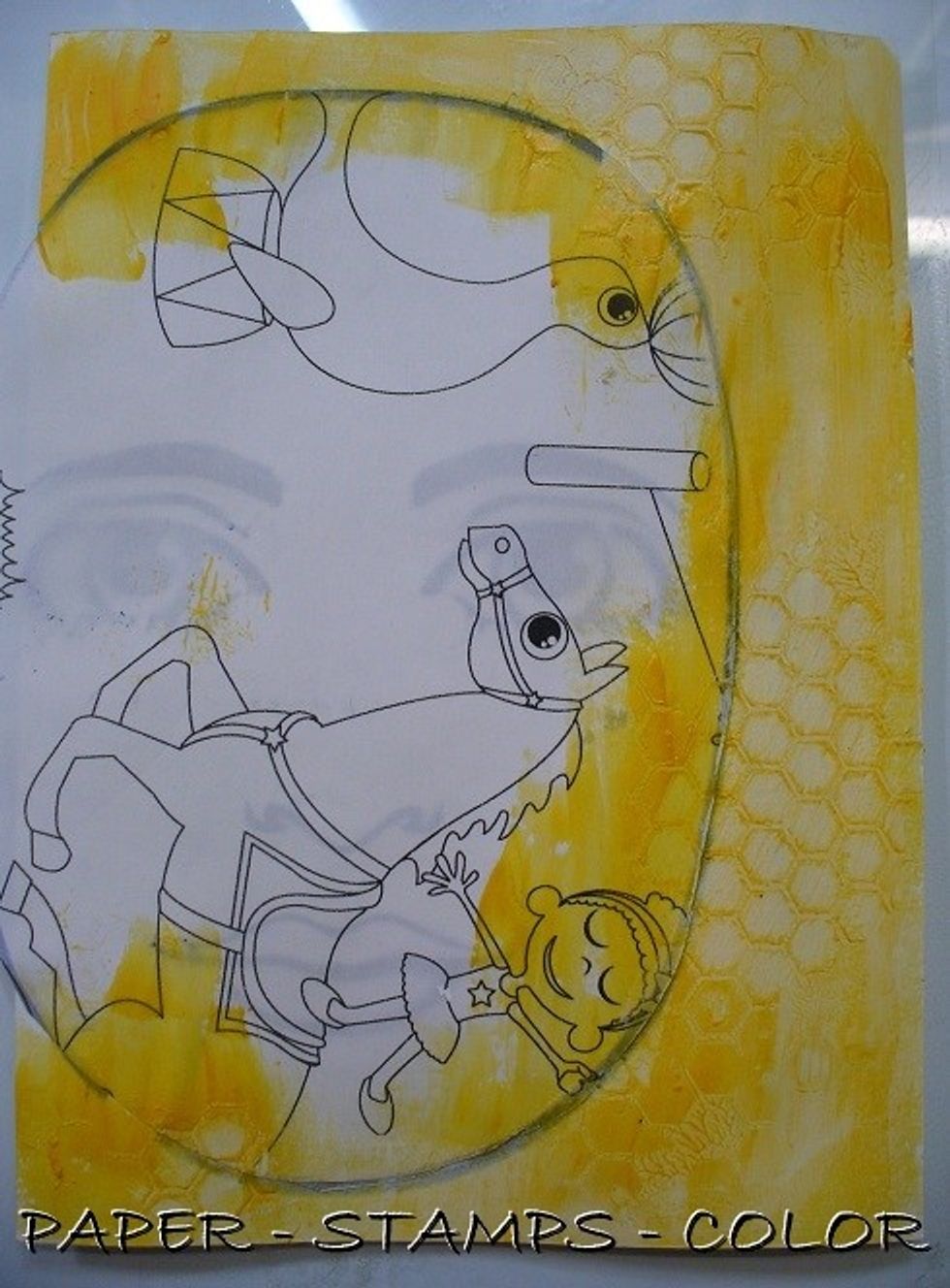 Paint the outer part with Mayan gold Velvet Dimensional paint. While wet, posiotion the Beehive stencil over it, and remove color with a damp cloth. Leave to dry.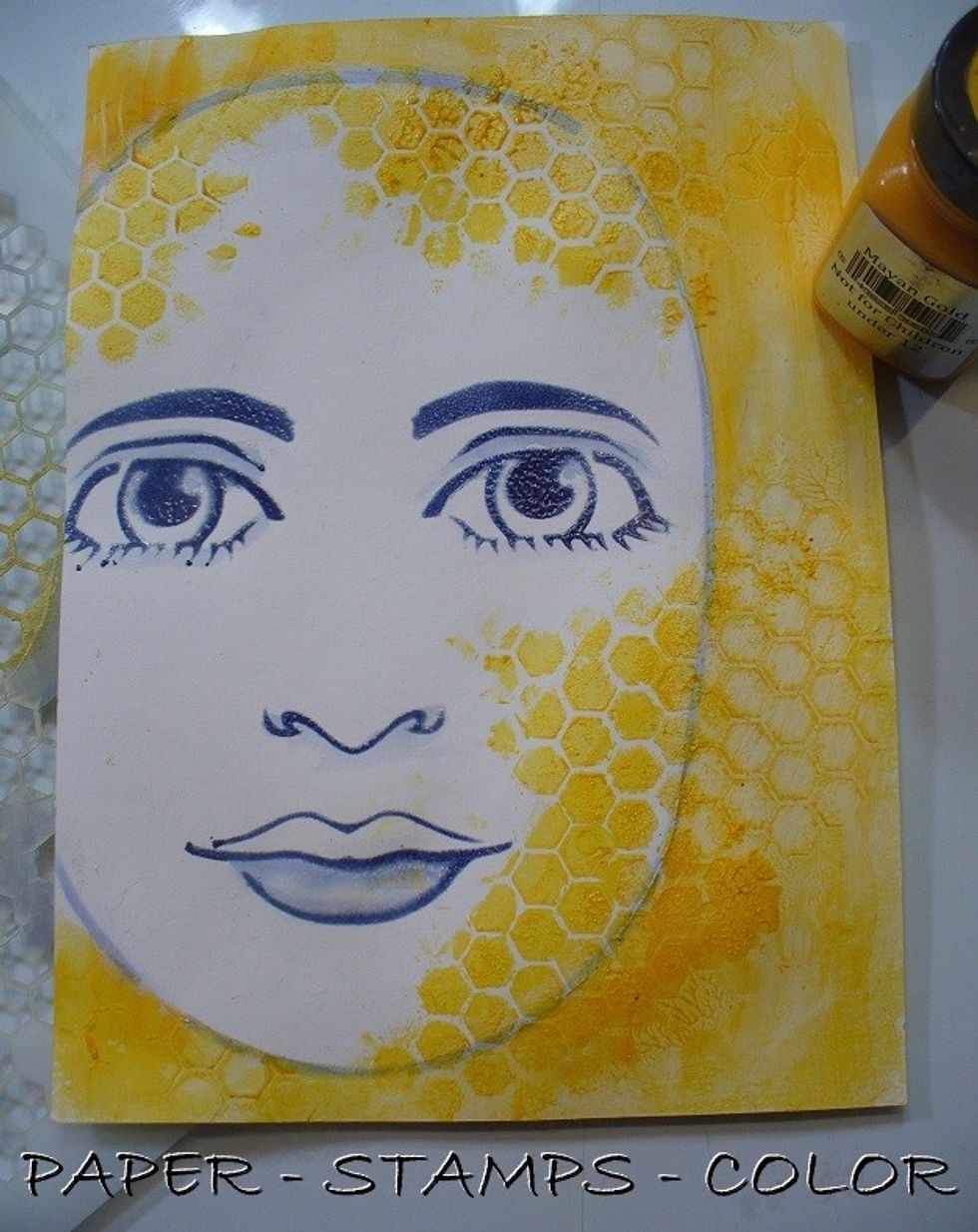 Remove the mask. Add shadows to the face with watered down blue distress ink. Position the Beehive stencil; dab over it with Mayan Gold velvet to partially cover the fac. Leave to dry.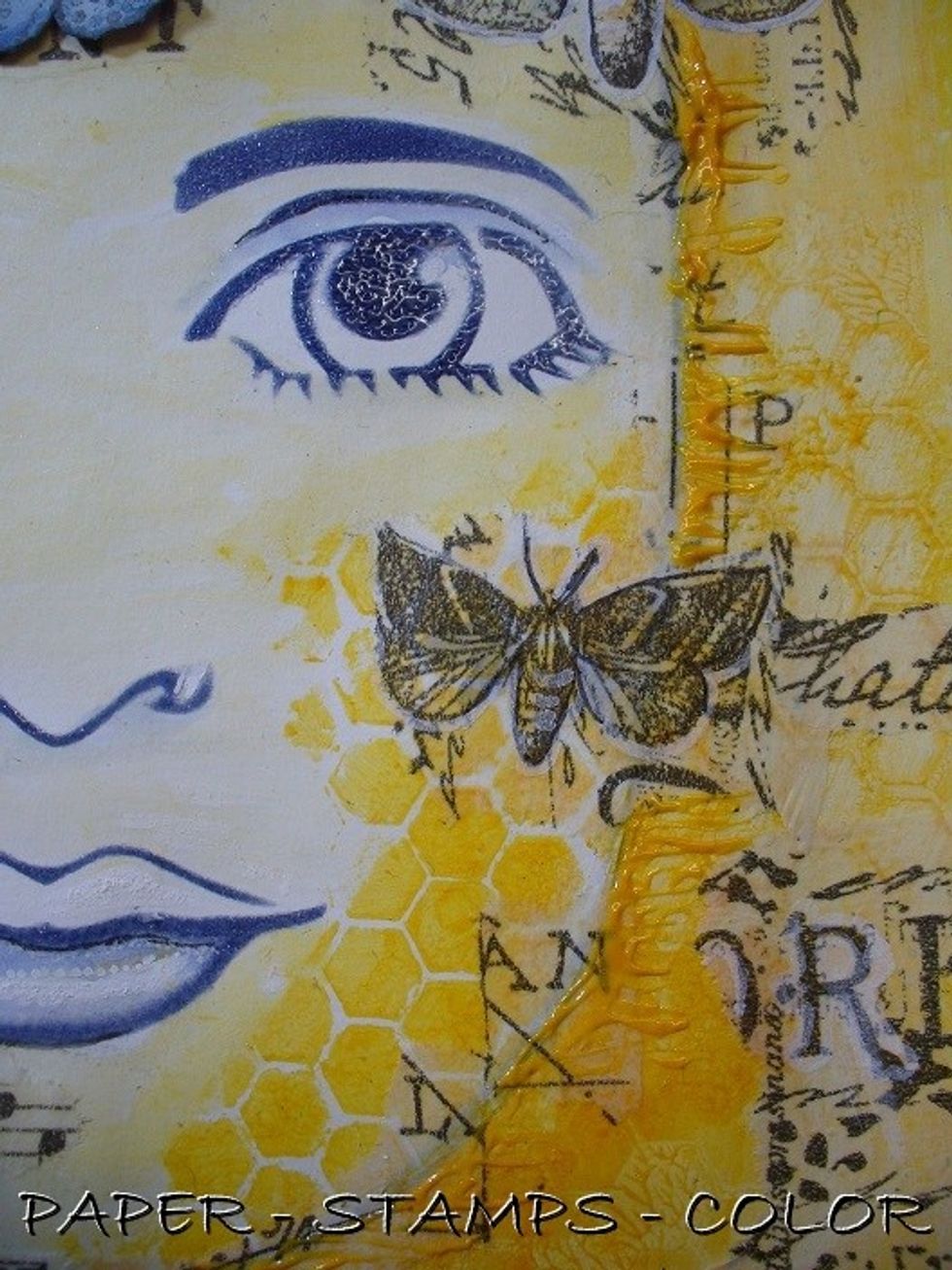 Add a border of Mayan Gold Velvet around the face as shown and scrape it to the right to create some depth. Leave to dry. Add white accents to the page with a white acrylic marker.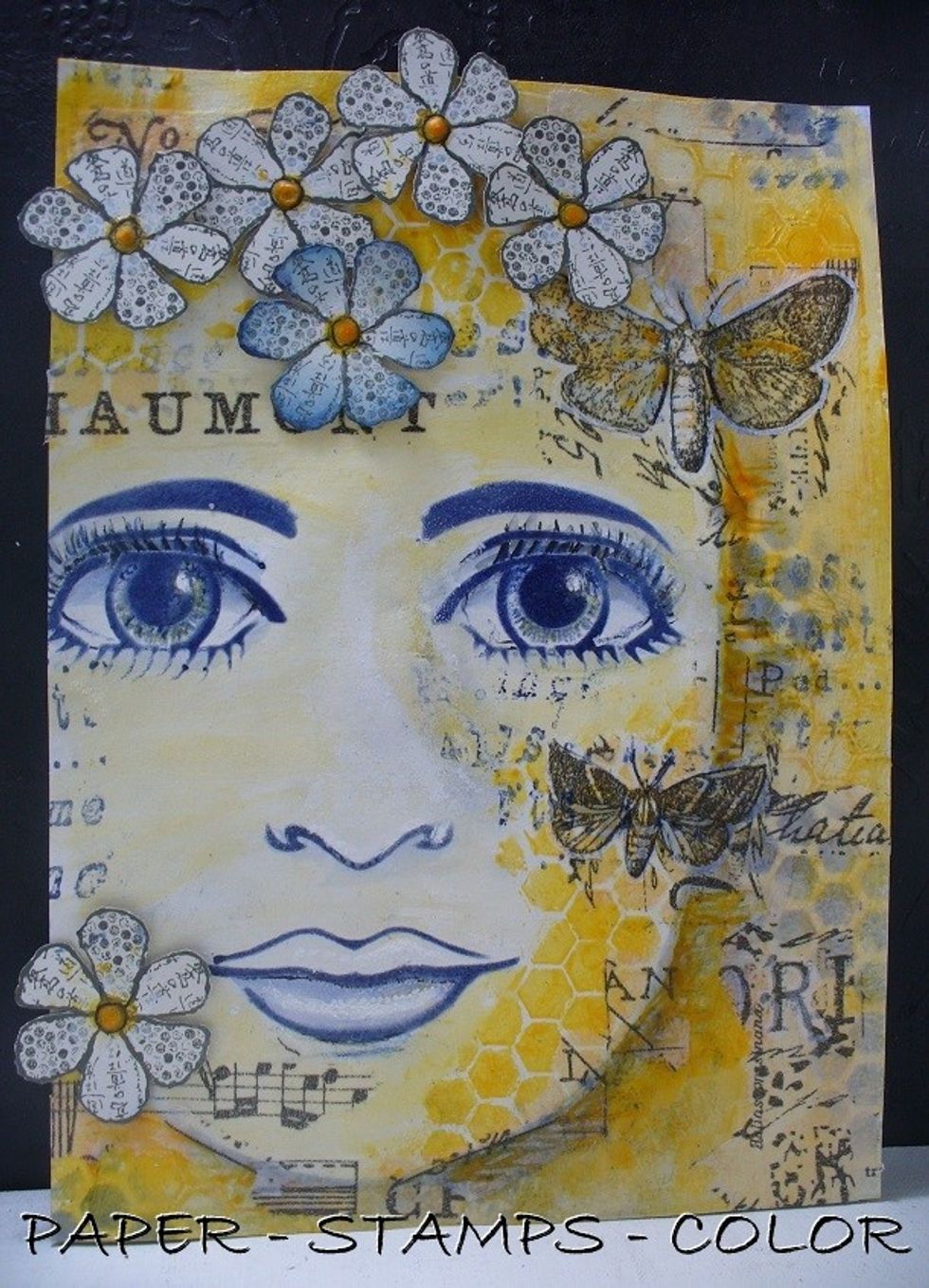 Sponge over Beehive Stencil to create some shadow outside the face. Add shadow to the eyes with a blue watercolor pencil, and touches of yellow as shown. Stamp randomly with script from Magenta.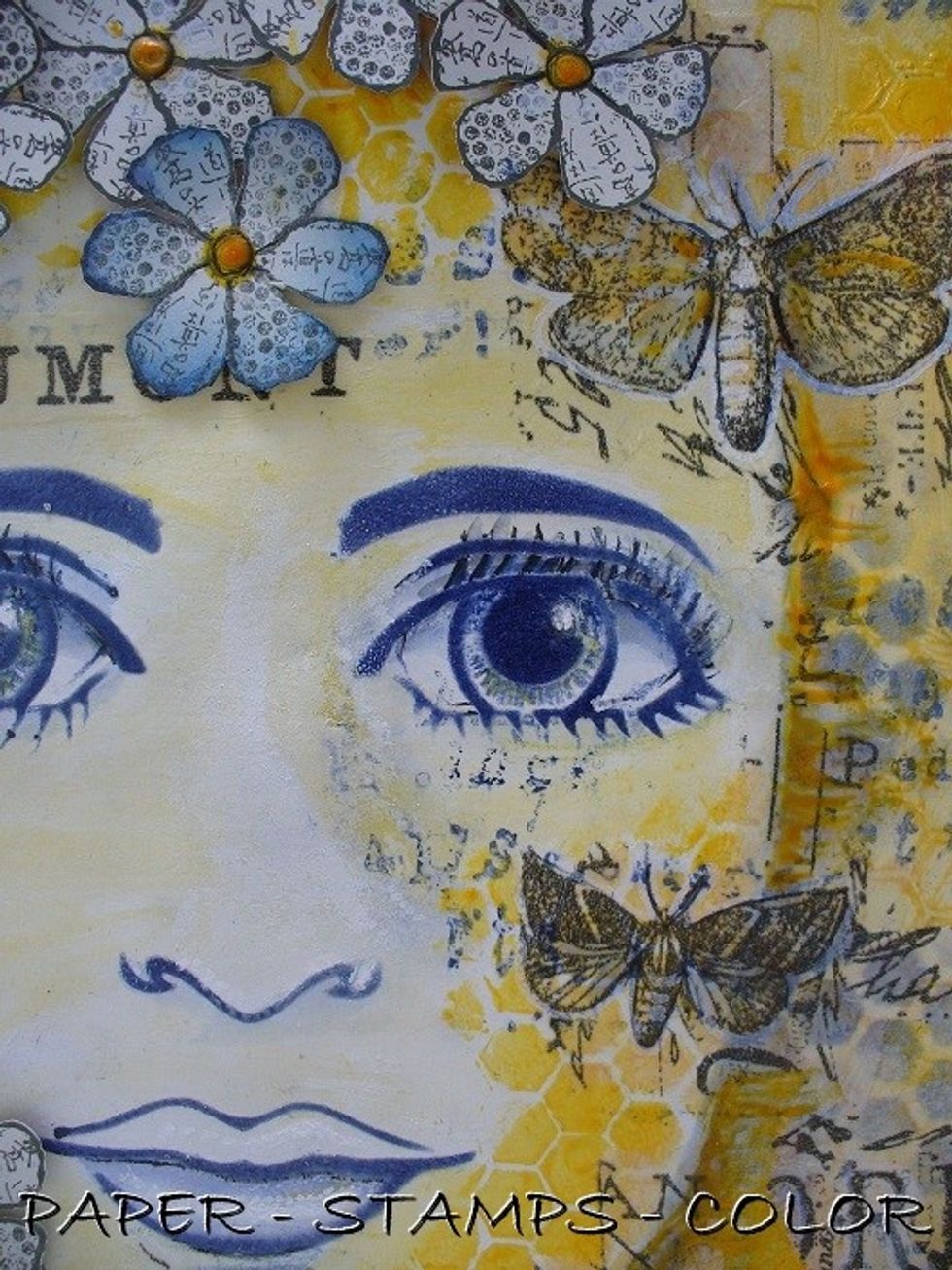 Close-up of some detail! I've also added some eyelashes with a black marker.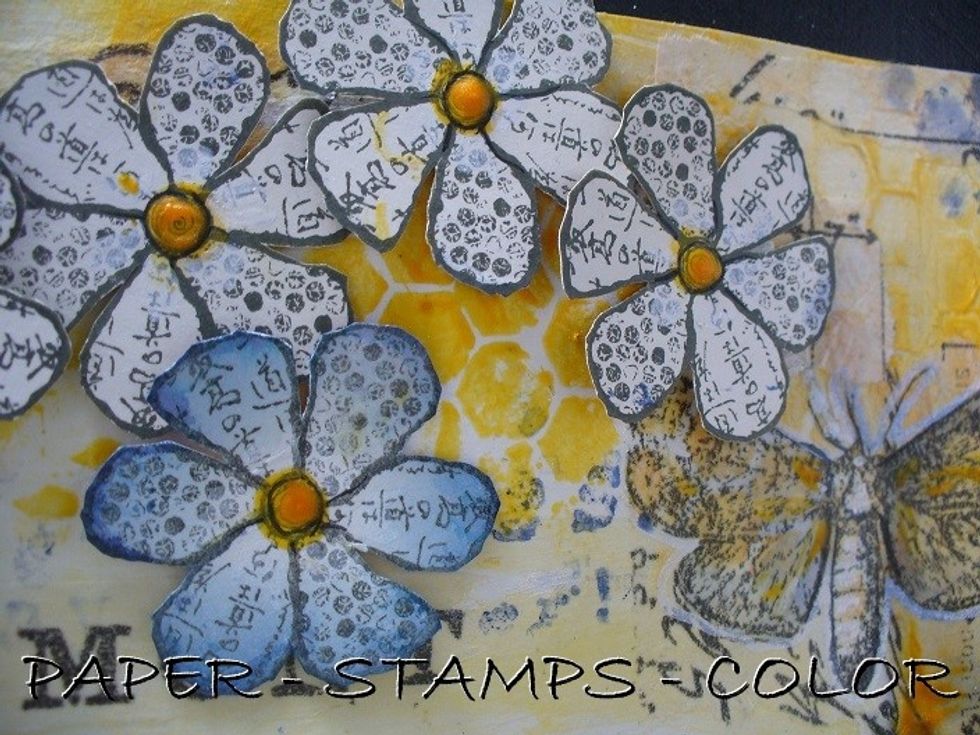 Can you see the hearts of the flowers ? ... it looks raised from the yellow dimensional paint.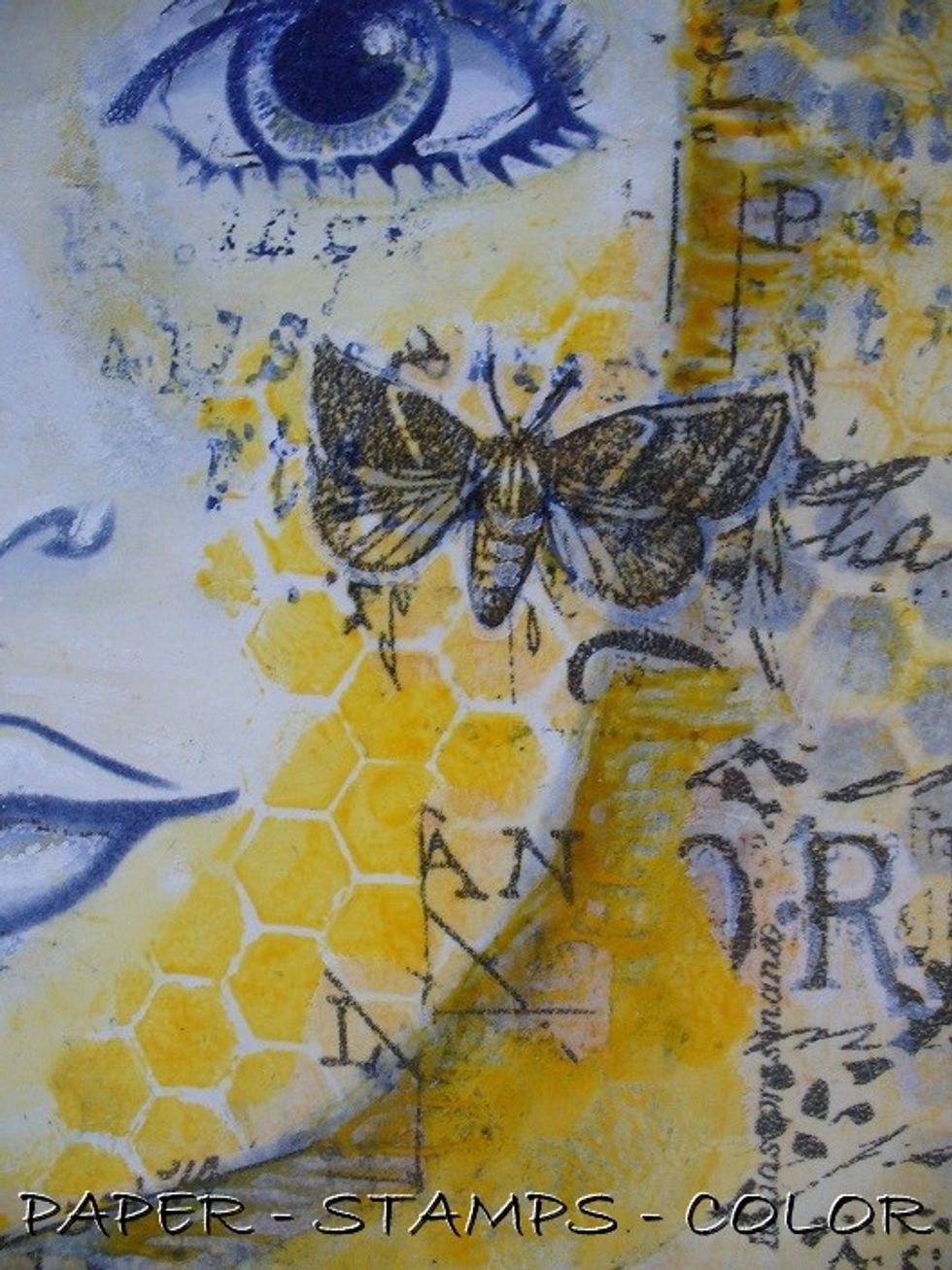 I LOVE the yellow stenciling and collaged pieces of the tissue wrap.
Mayan Gold Velvet
Beehive Stencil
Let's Face It Stencil Stack
Distress ink blue
Clear embossing powder
Flower stamp from Magenta
Tissue wrap
Multi medium matte
White acrylic marker
White Fresco paint from Paper Artsy.
Script stamp from Magenta "Ellie Knol designs"
Art Anthology
Art Anthology is a manufacturer of dimensional mediums.\n\nCome chat with us in our Facebook Group: Art Anthology Adventures in Art