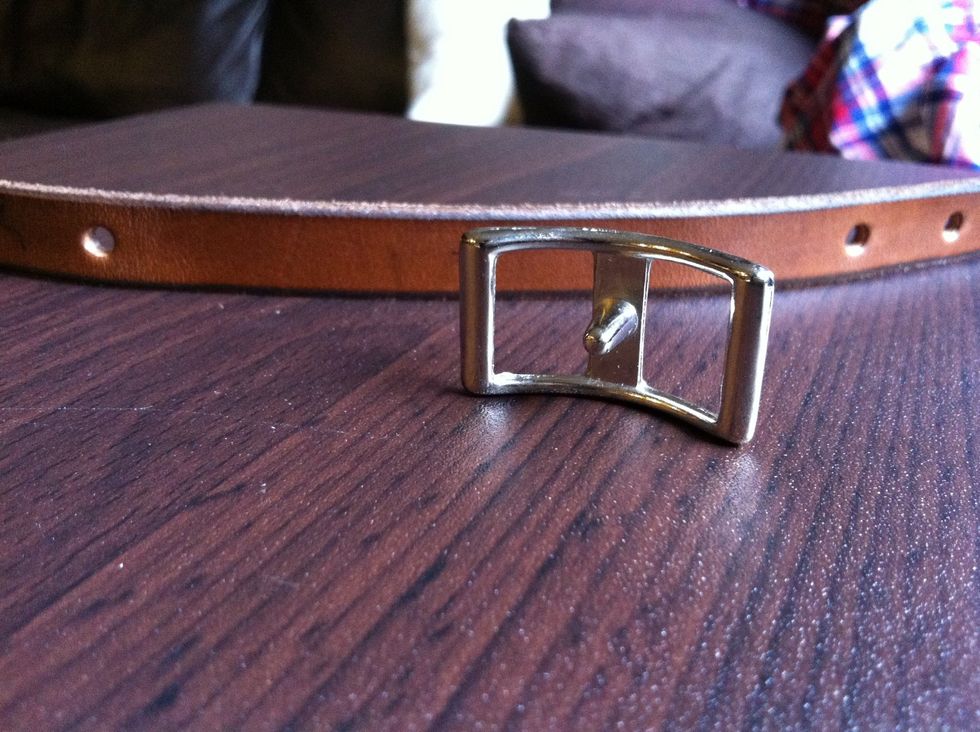 This is a Conway buckle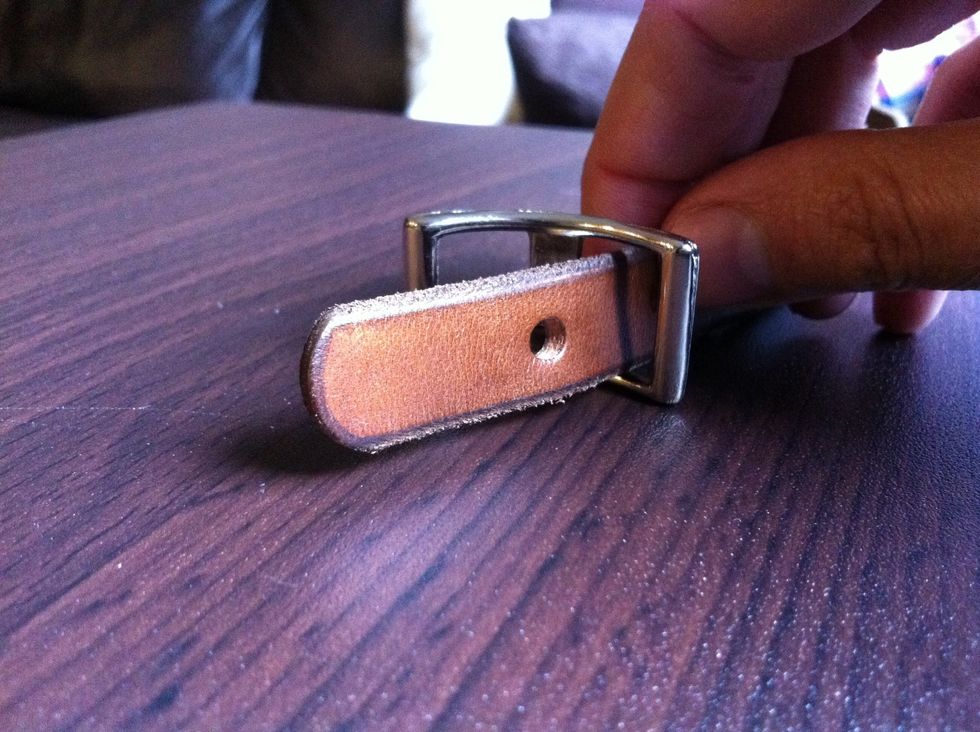 Insert one end of the strap into the buckle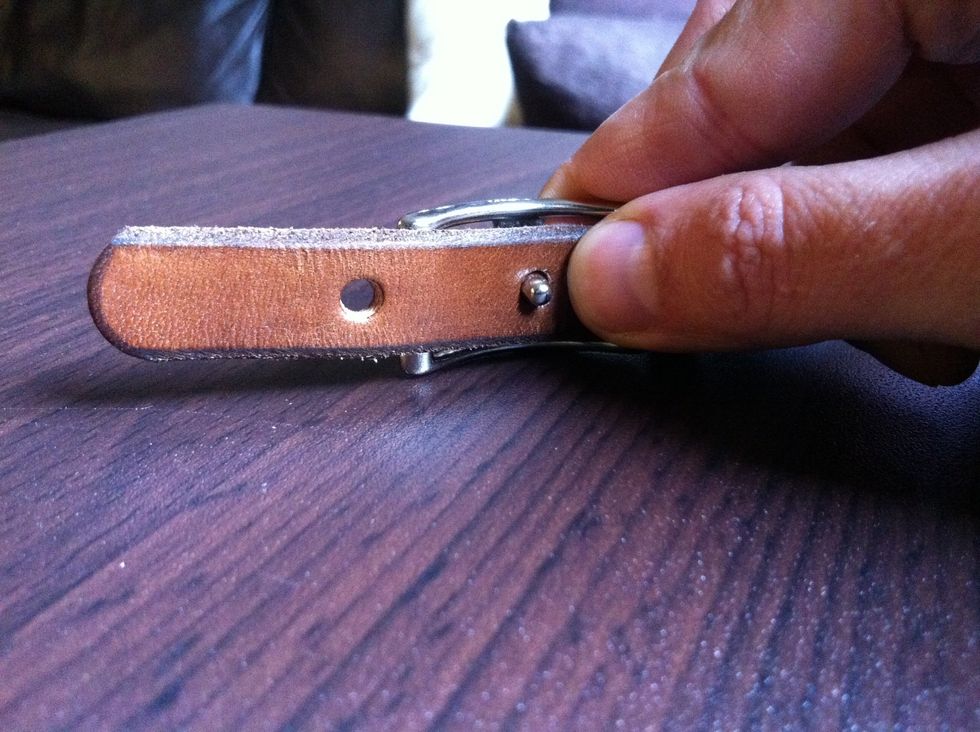 Press the hole onto the buckle prong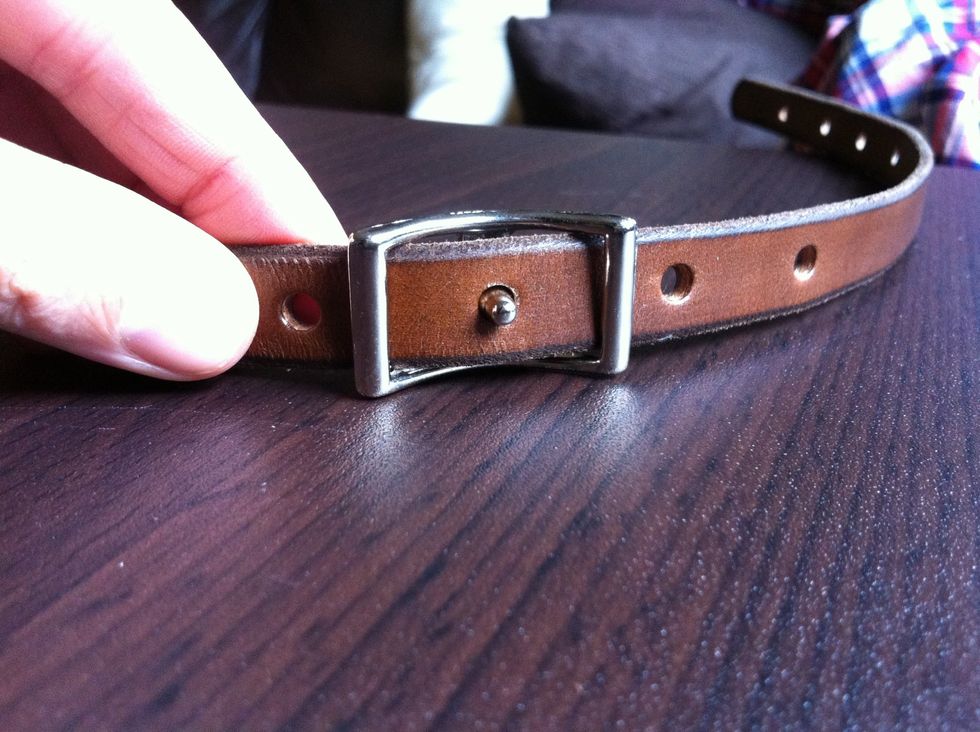 Pull the strap through the other end of the buckle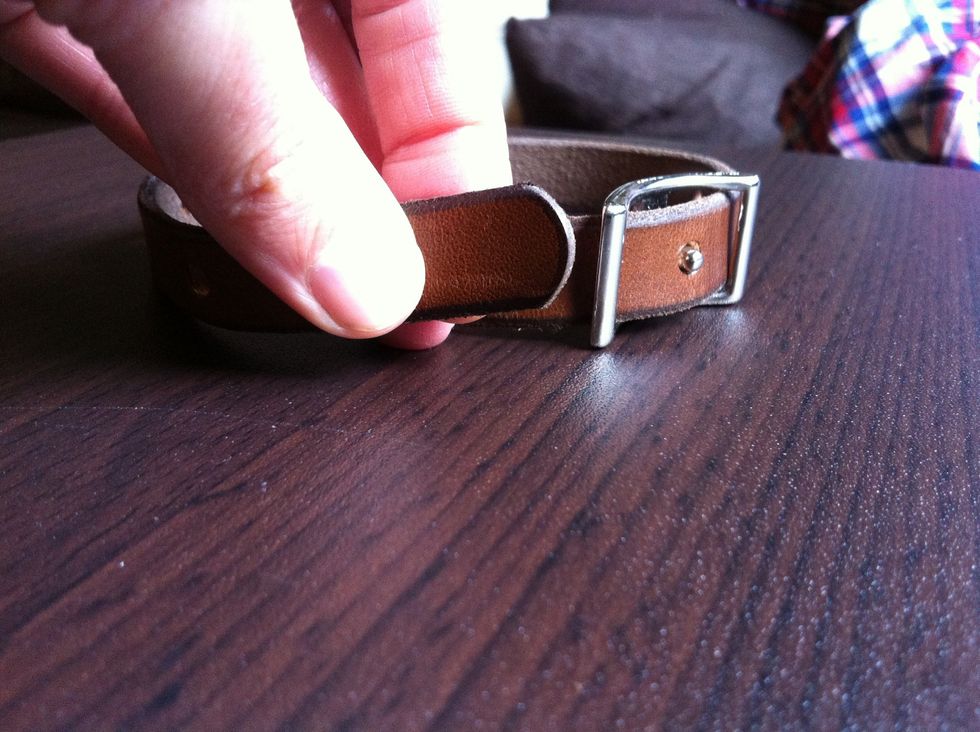 Take the other end of the strap in circle towards the buckle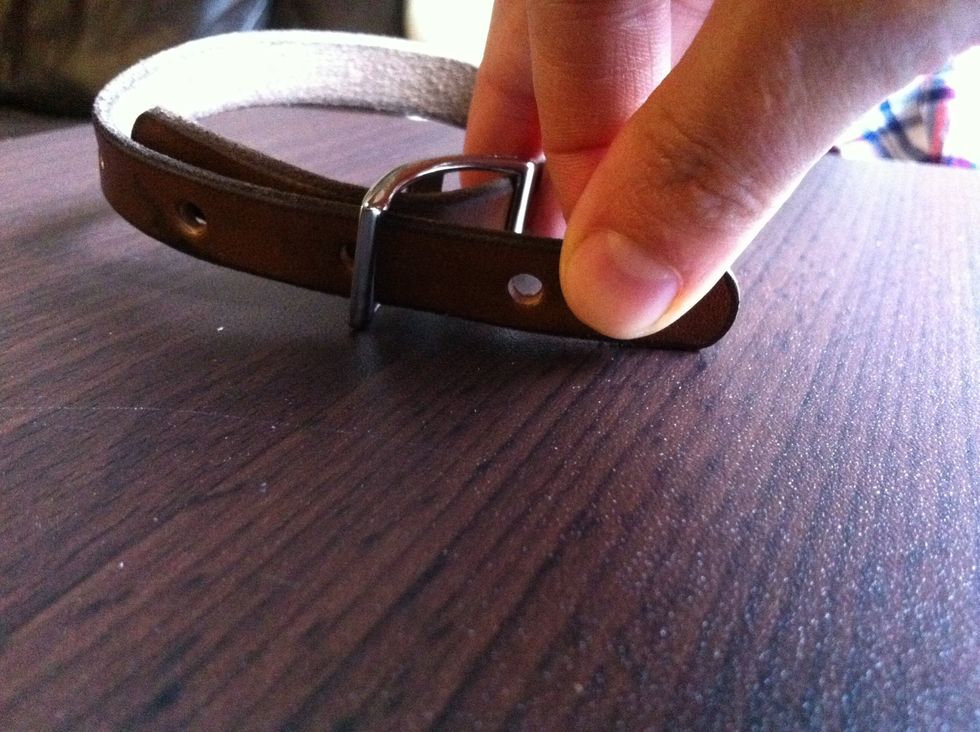 Pull the strap into the buckle, on top of the first strap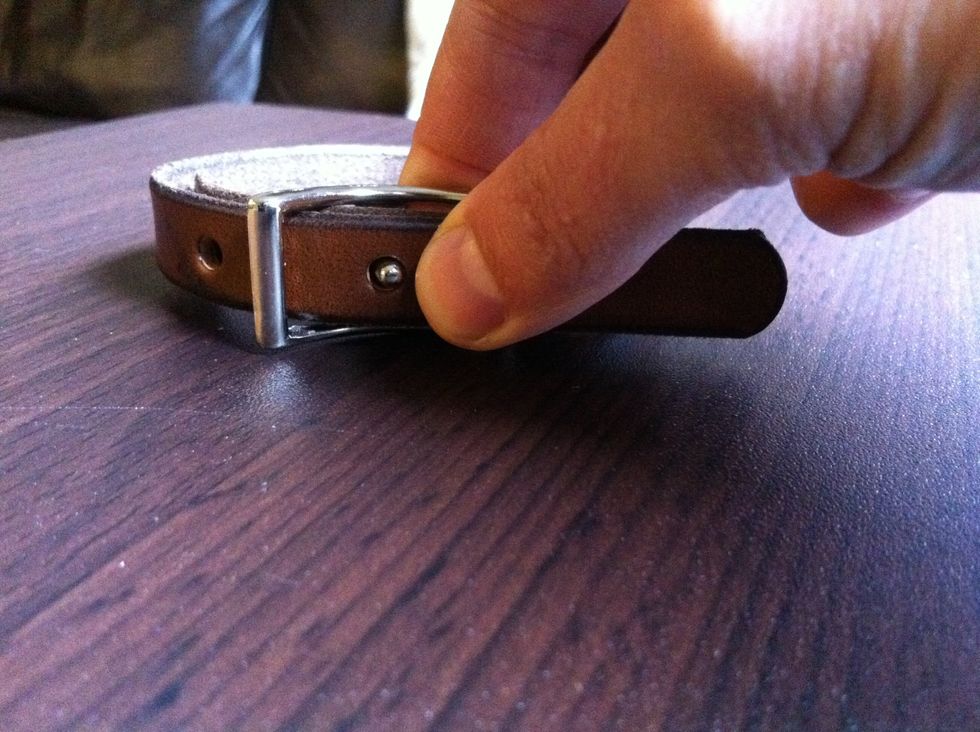 Press the hole onto the prong, on top of the first strap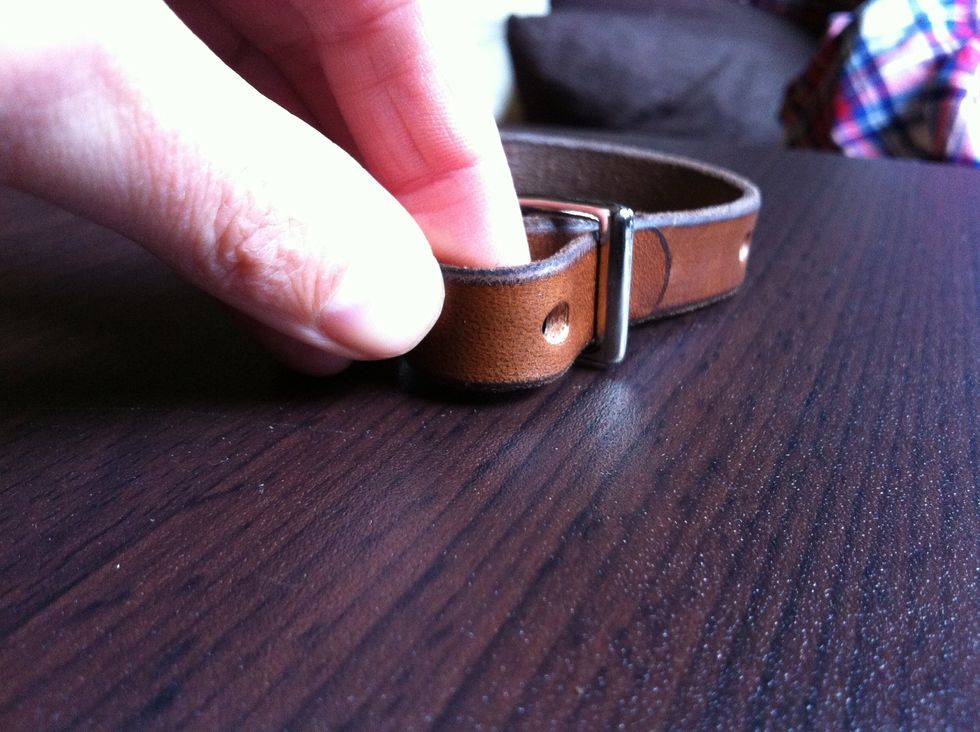 Pull through the other side of the buckle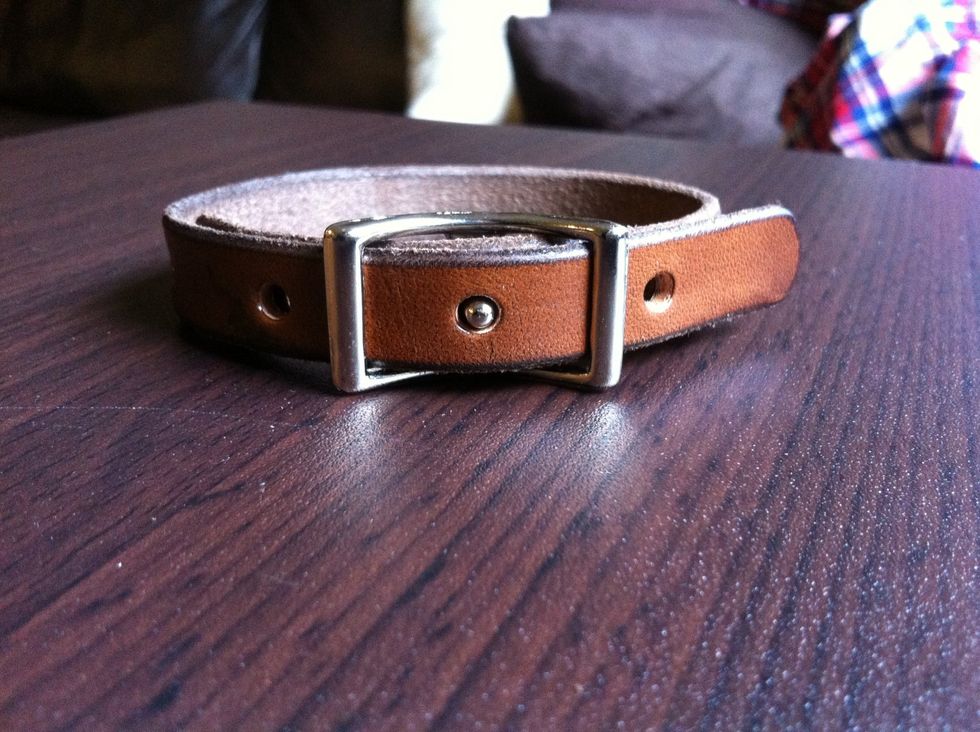 This is what it looks like when you're done, two straps overlap through the buckle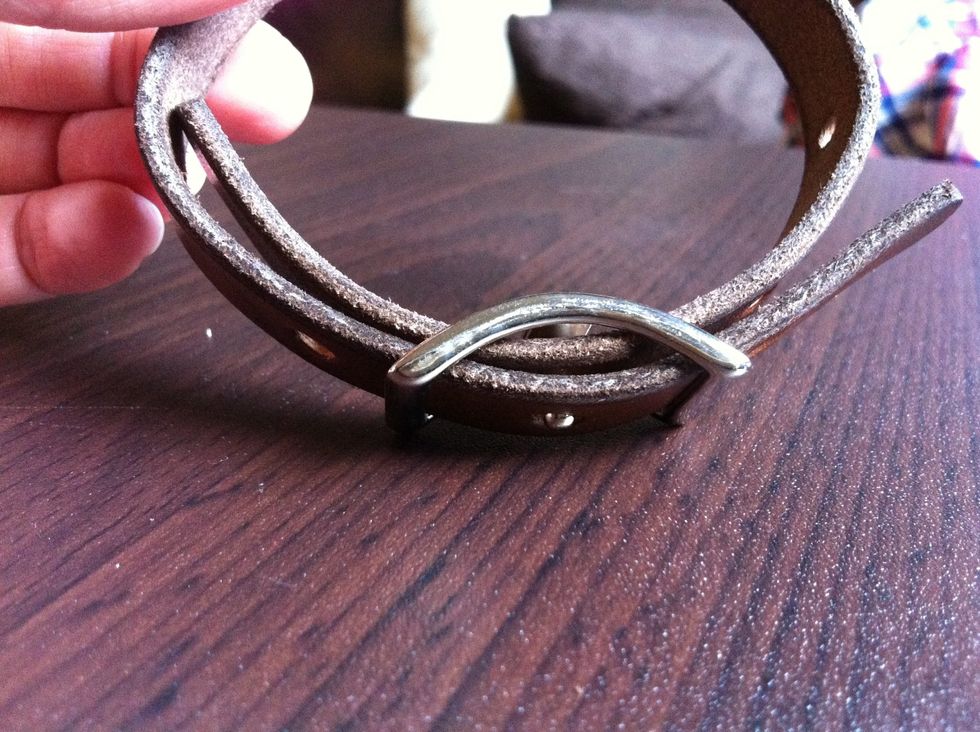 Side view of what it looks like when done. You have secured a leather strap in a round using a Conway buckle!
Conway buckle
Leather belt with holes at both ends
Walnut Studiolo
Walnut combines thoughtful modern design with old-world craft. Everything we make is hand-built in our Portland, Oregon workshop.