Battery driven circular saw. The benefit with this kind of saw is that you don't need to worry about cutting the wire. The downside is that eventually you'll have to recharge the battery...
Warning: This tool is very powerful and if used wrong you might get hurt. Wear safety glasses. When not in use, remove battery/unplug. If yours has a wire, keep it far away from the blade.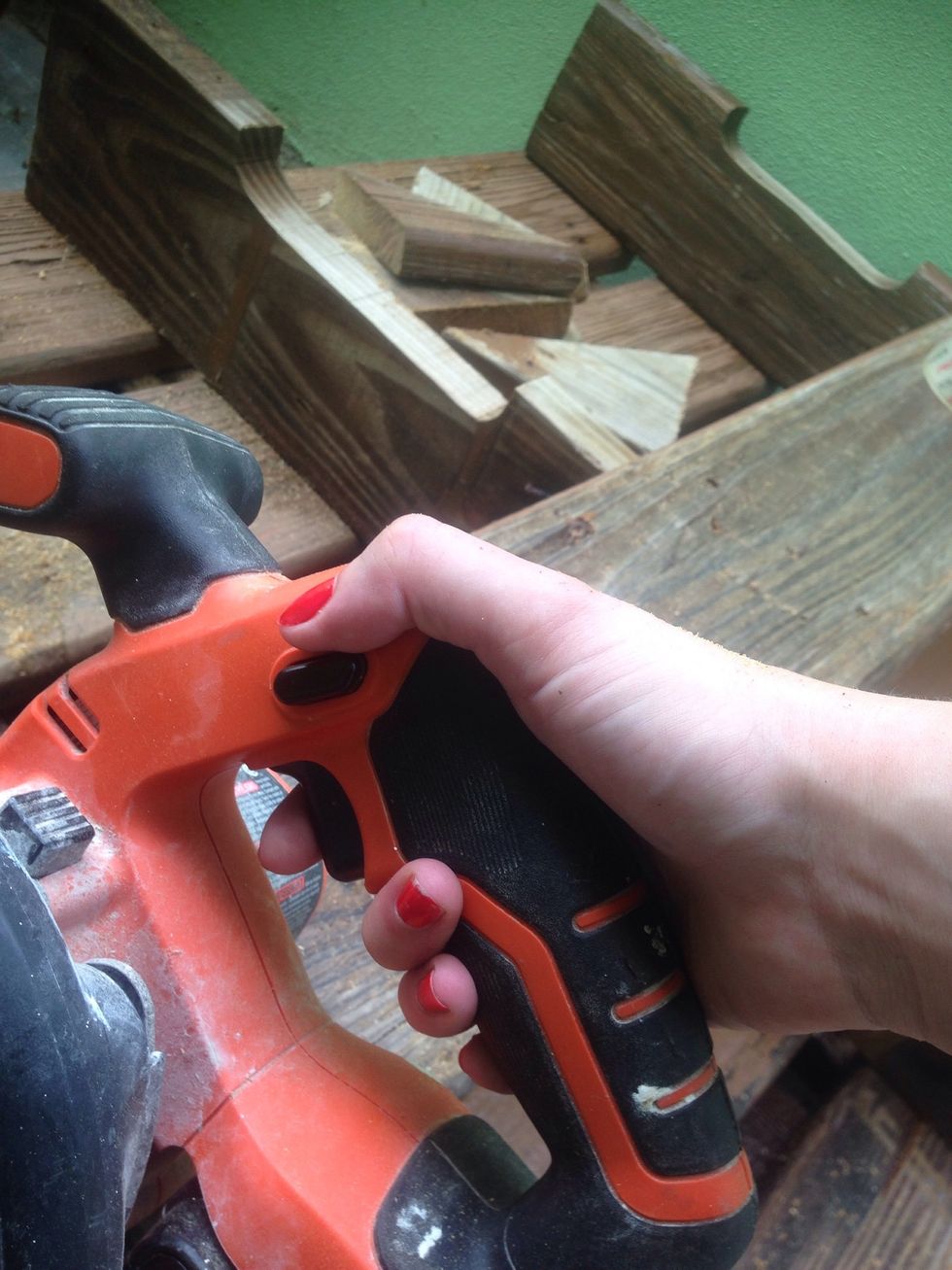 The start button is the one by my index finger, it is locked though, to unlock it press the button by my thumb. If you release any of these buttons the saw will stop immediately.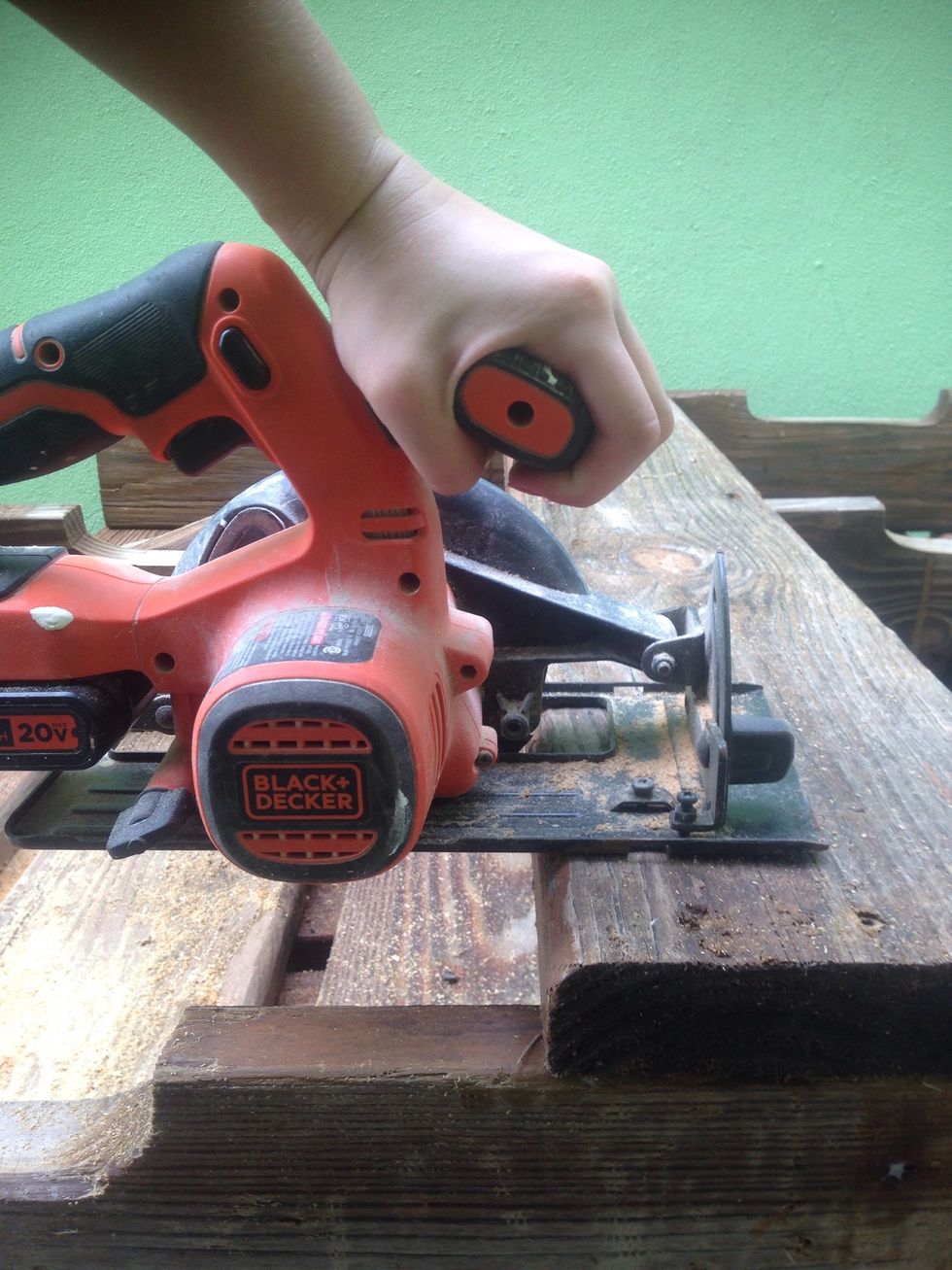 Always use two hands while sawing. If right handed that means your right hand will be placed on the handle with the buttons, and your left hand on the "steering" handle, like shown on the picture.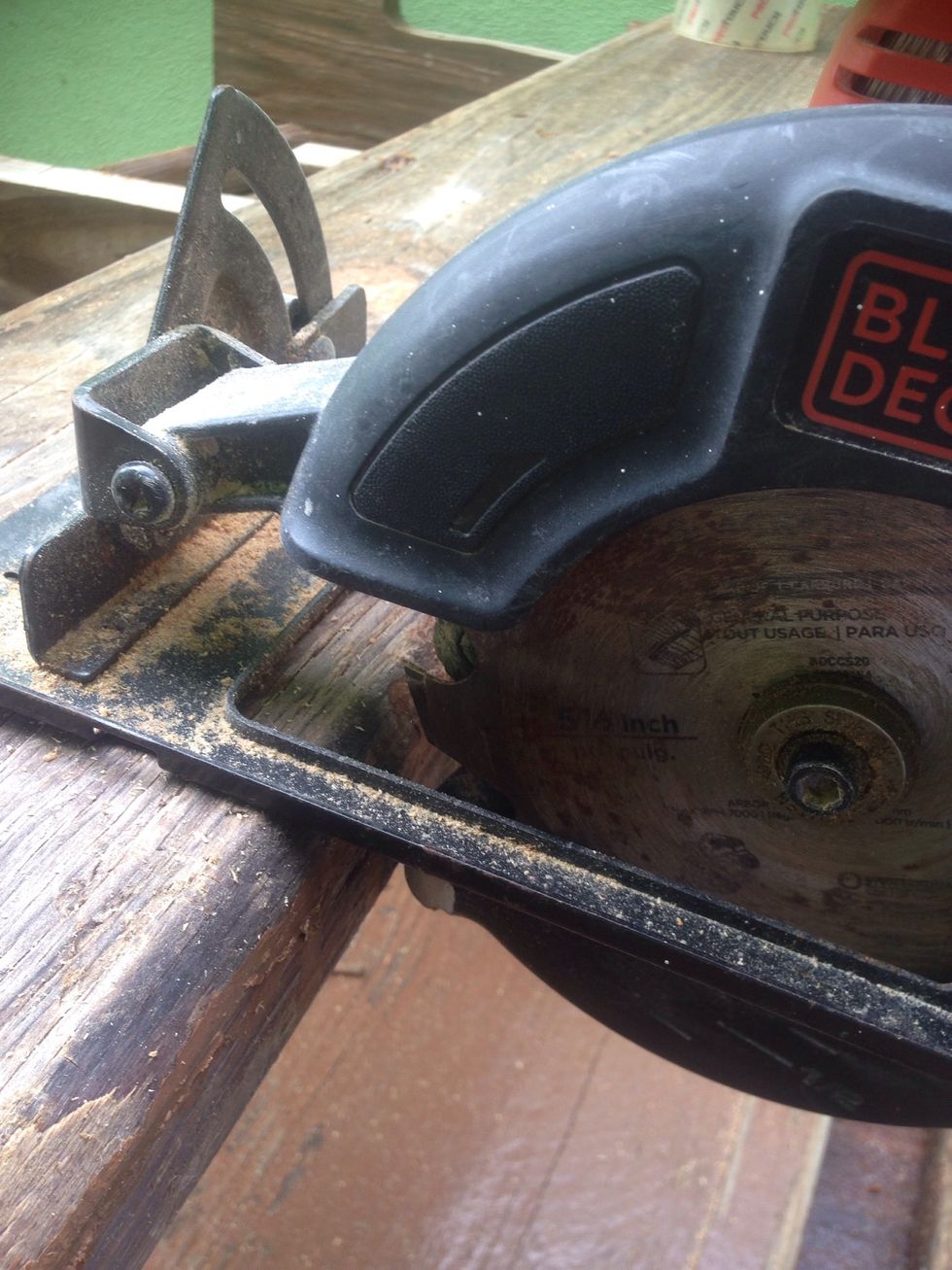 There is a cover on the blade, this will gradually be pushed back as you saw.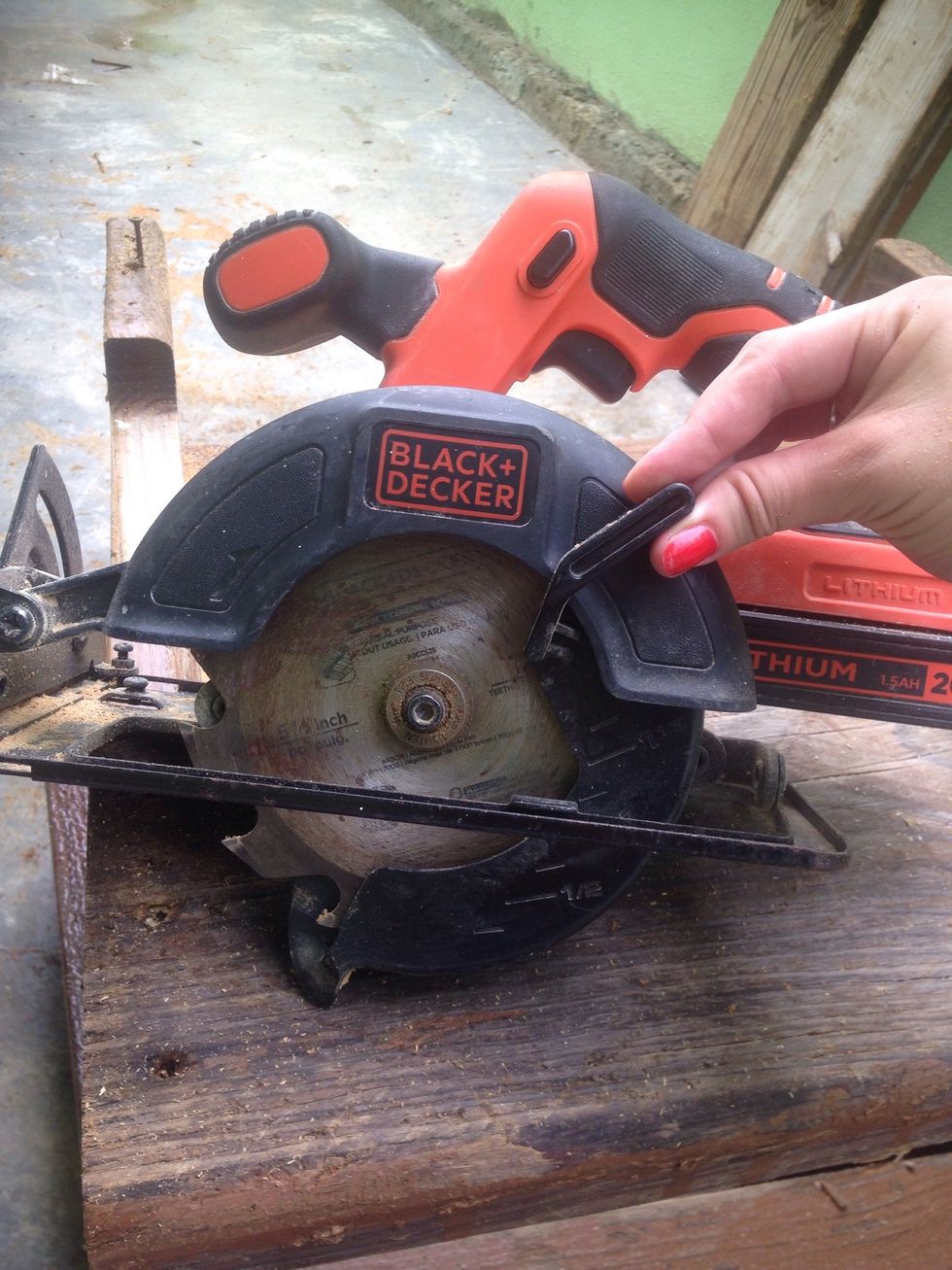 If, for some reason, you have to pull the cover back, use the handle as shown in the picture.
As you saw, look through the eye in the front. This shows where the blade is going to cut.
Here are some extra tips: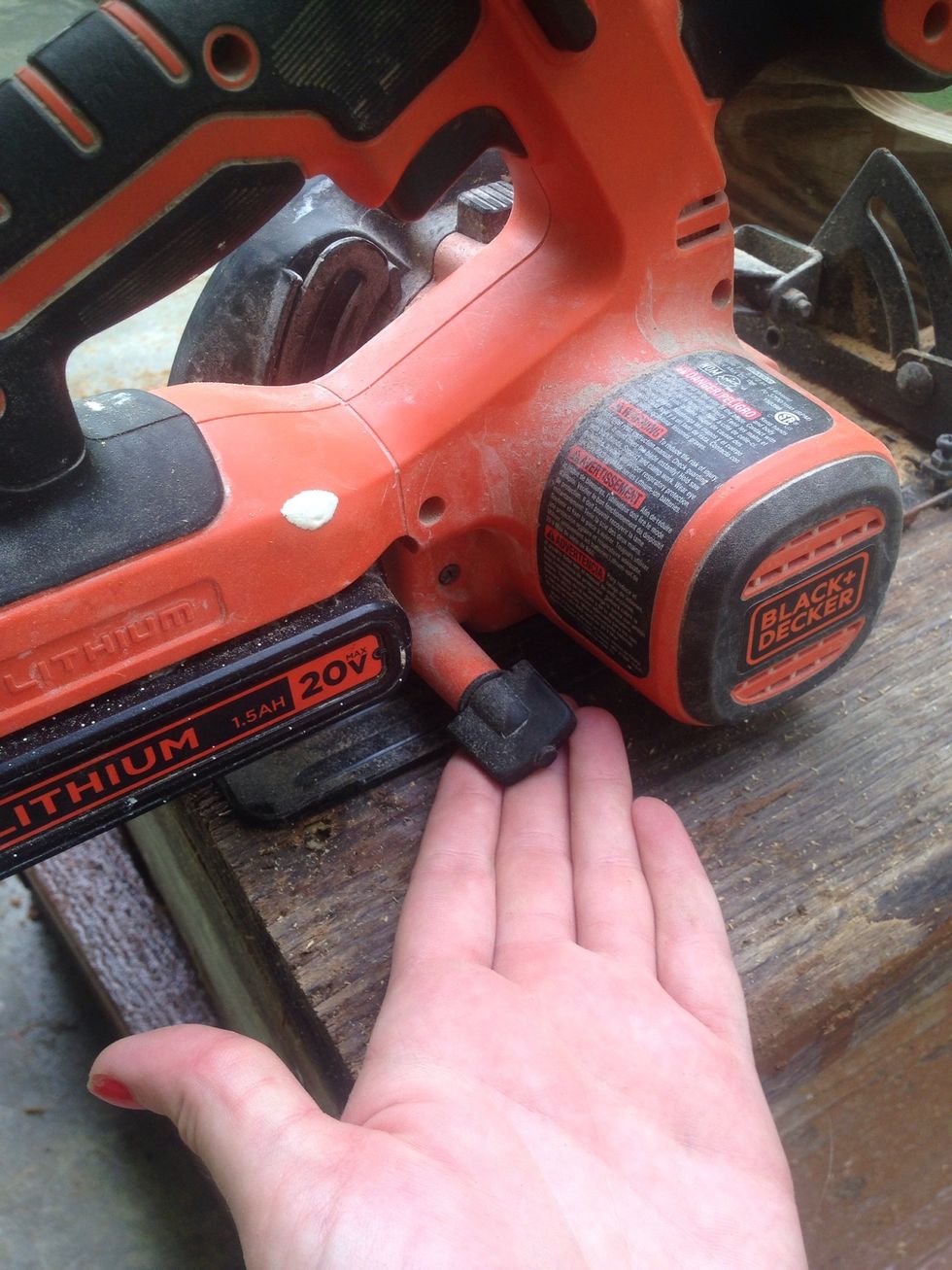 To regulate how deep you want the blade to cut. Loosen this screw.
If you want to cut at an angle. Loosen this screw in the front.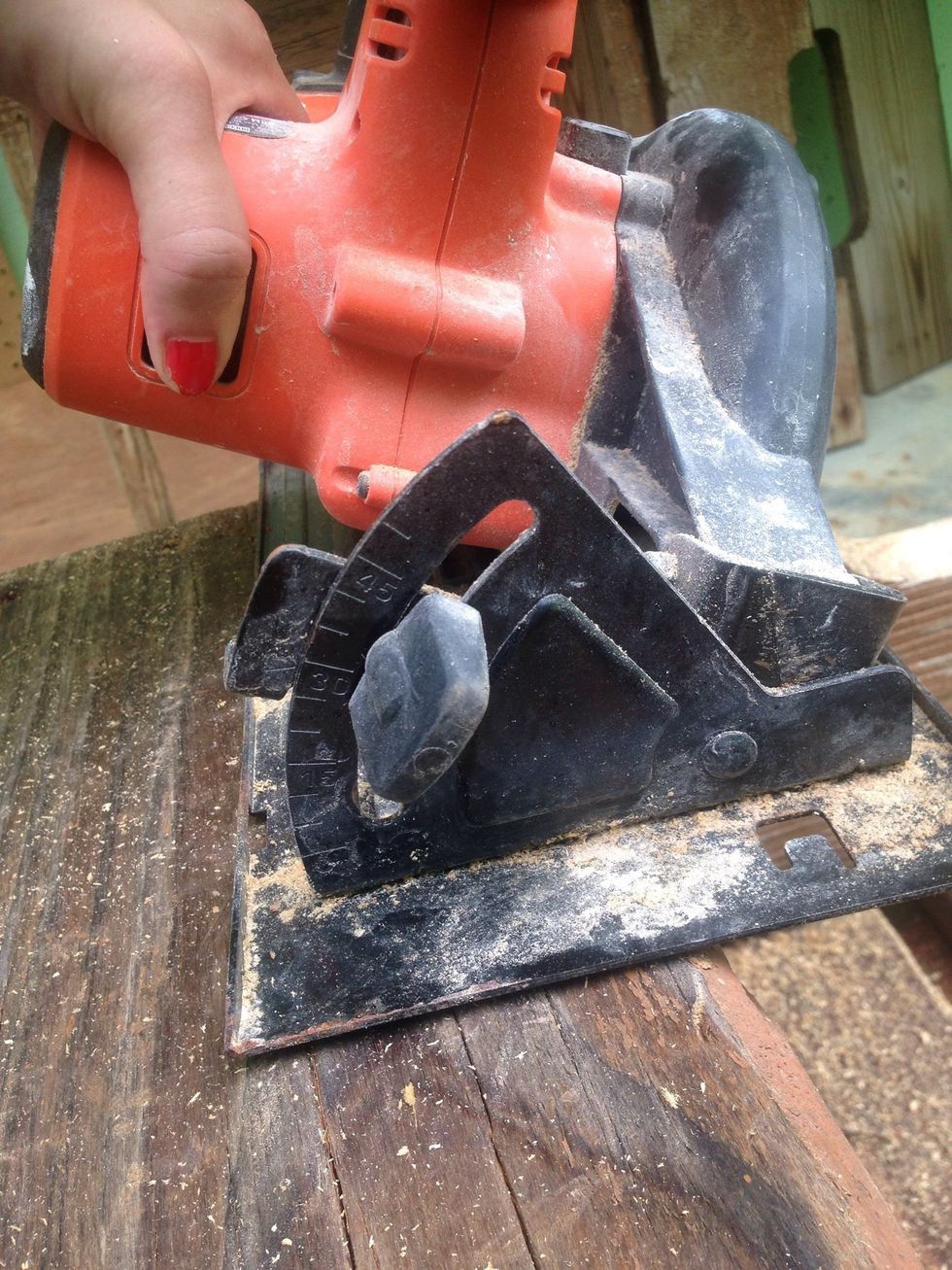 When loosened, you can tip the machine at the desired angle, then tighten the screw again.
I hope you enjoyed. If this guide was useful please like ♥️ and feel free to comment if you have any questions.
The creator of this guide has not included tools
Ulrike Heichelmann
I am a technician, chef, jewelry maker, artist and musician. I love to be creative. I love making up new designs, but also to be inspired by others great ideas.