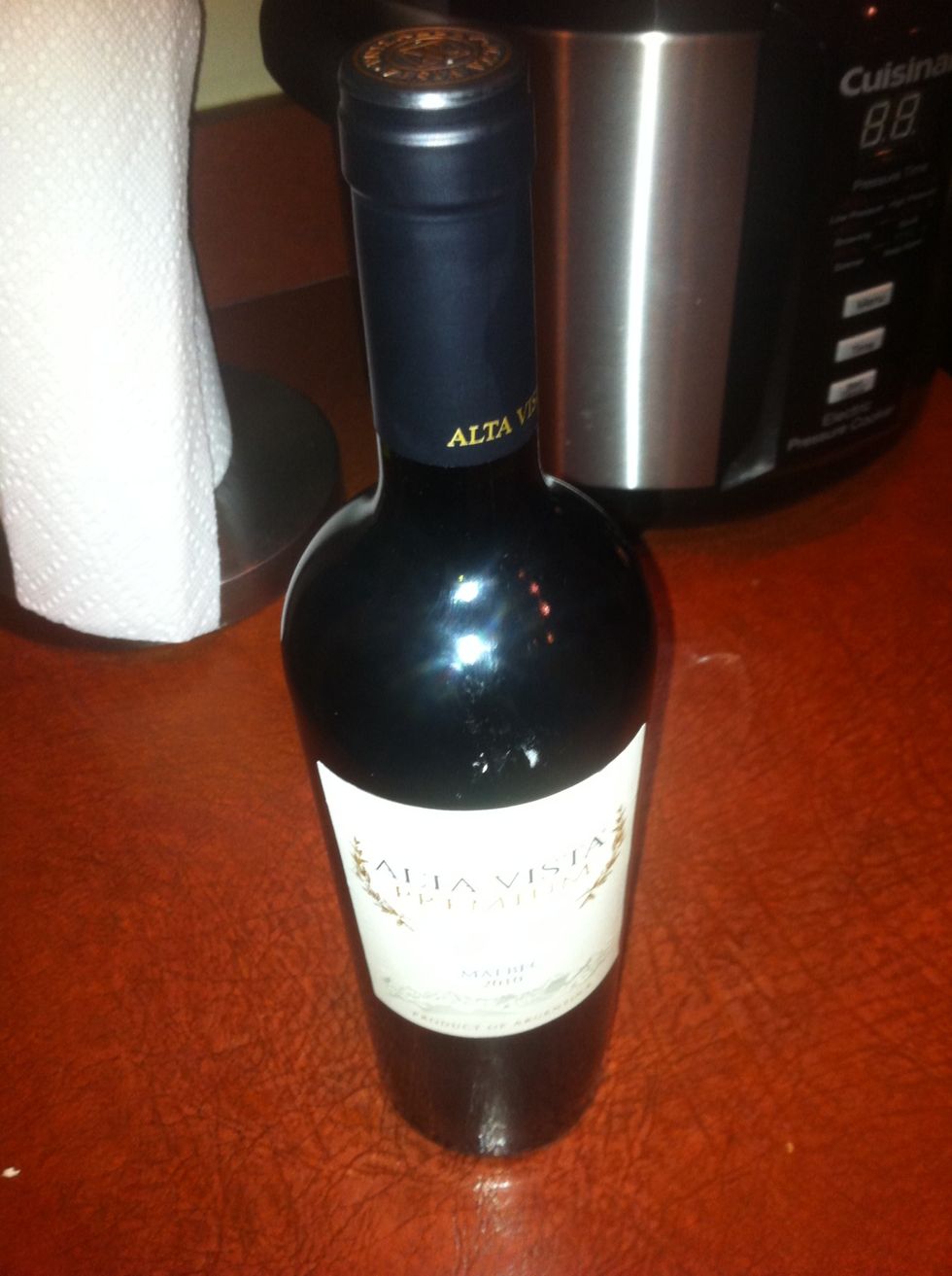 Place bottle (preferably a Malbec) onto a level surface near a drawer where a corkscrew is kept.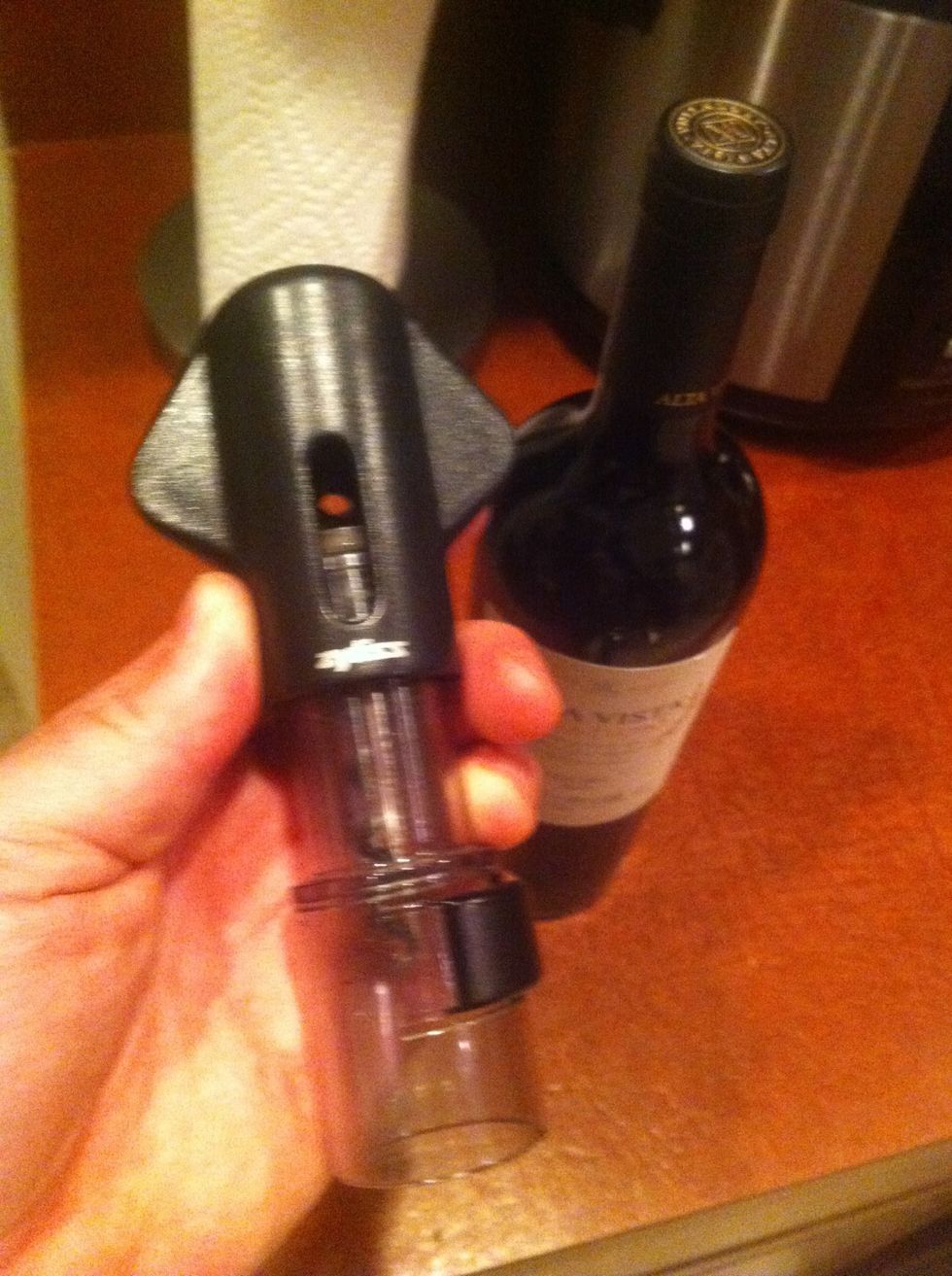 Introduce corkscrew to bottle (they have never met and wine is a polite sport)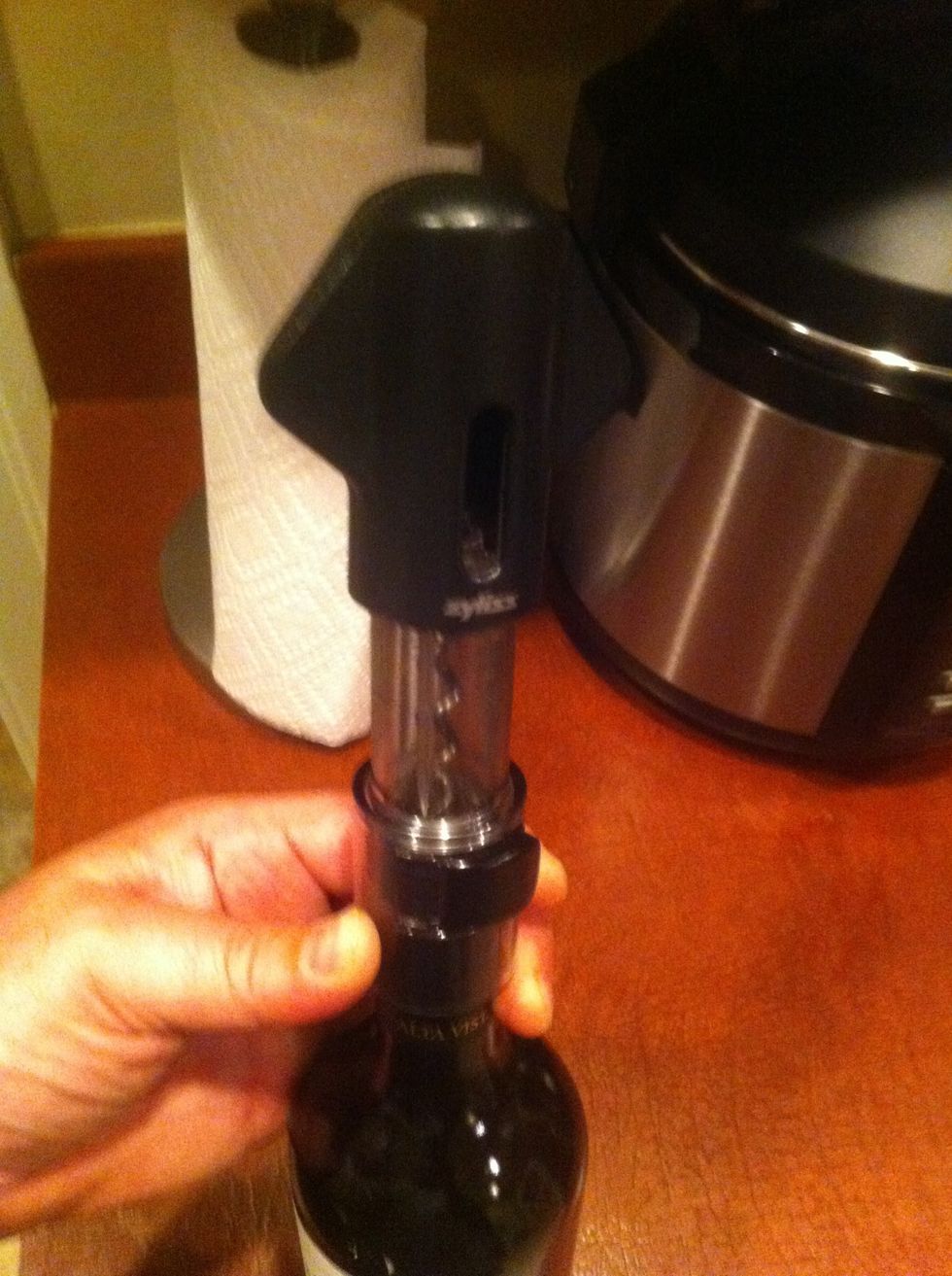 Place foil cutter over top of bottle using gentle supportive suggestions that it won't hurt at all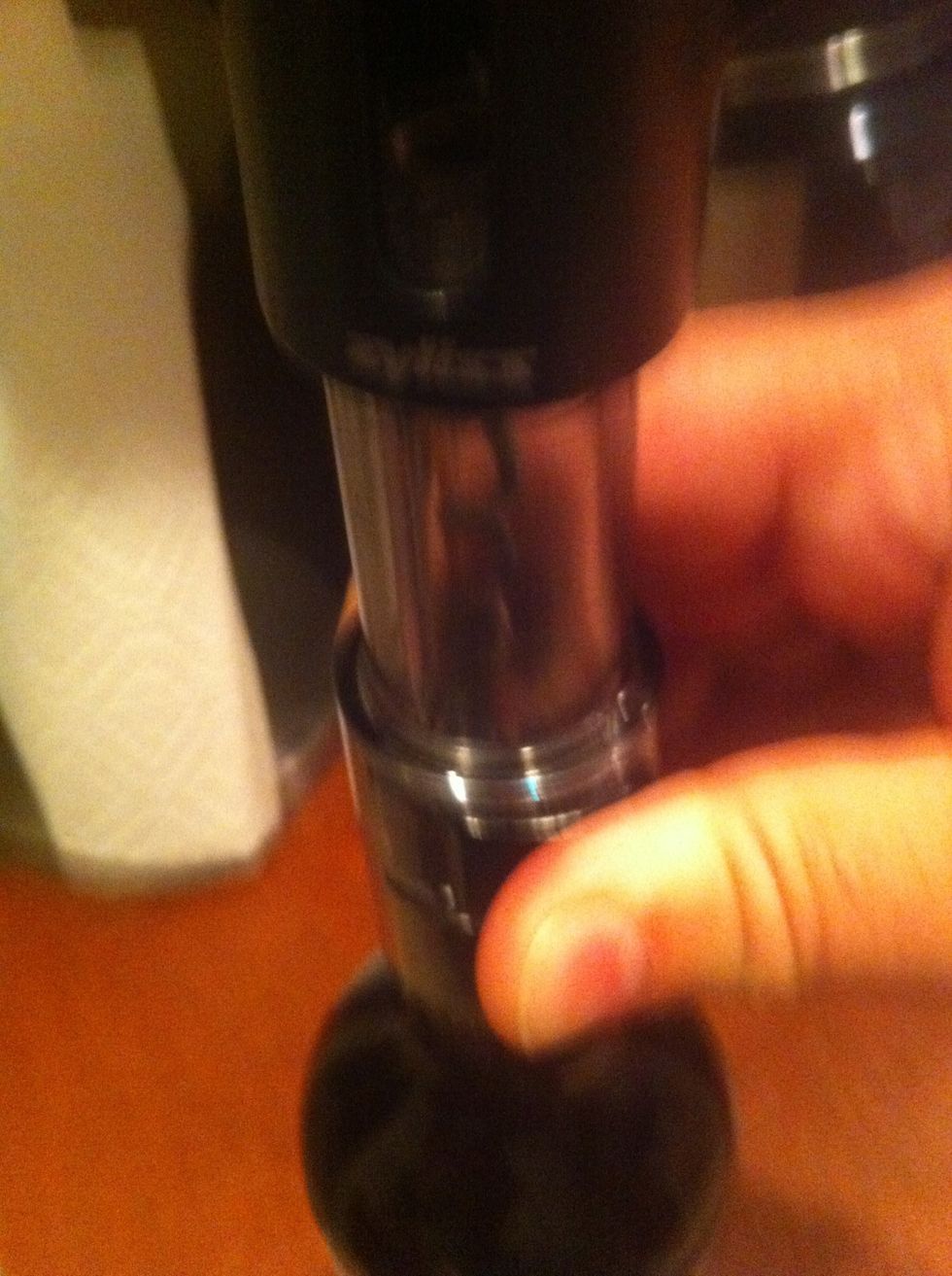 Apply pressure to cutter, trying not to tickle or anything and rotate the bottle 720 degrees in a clockwise direction.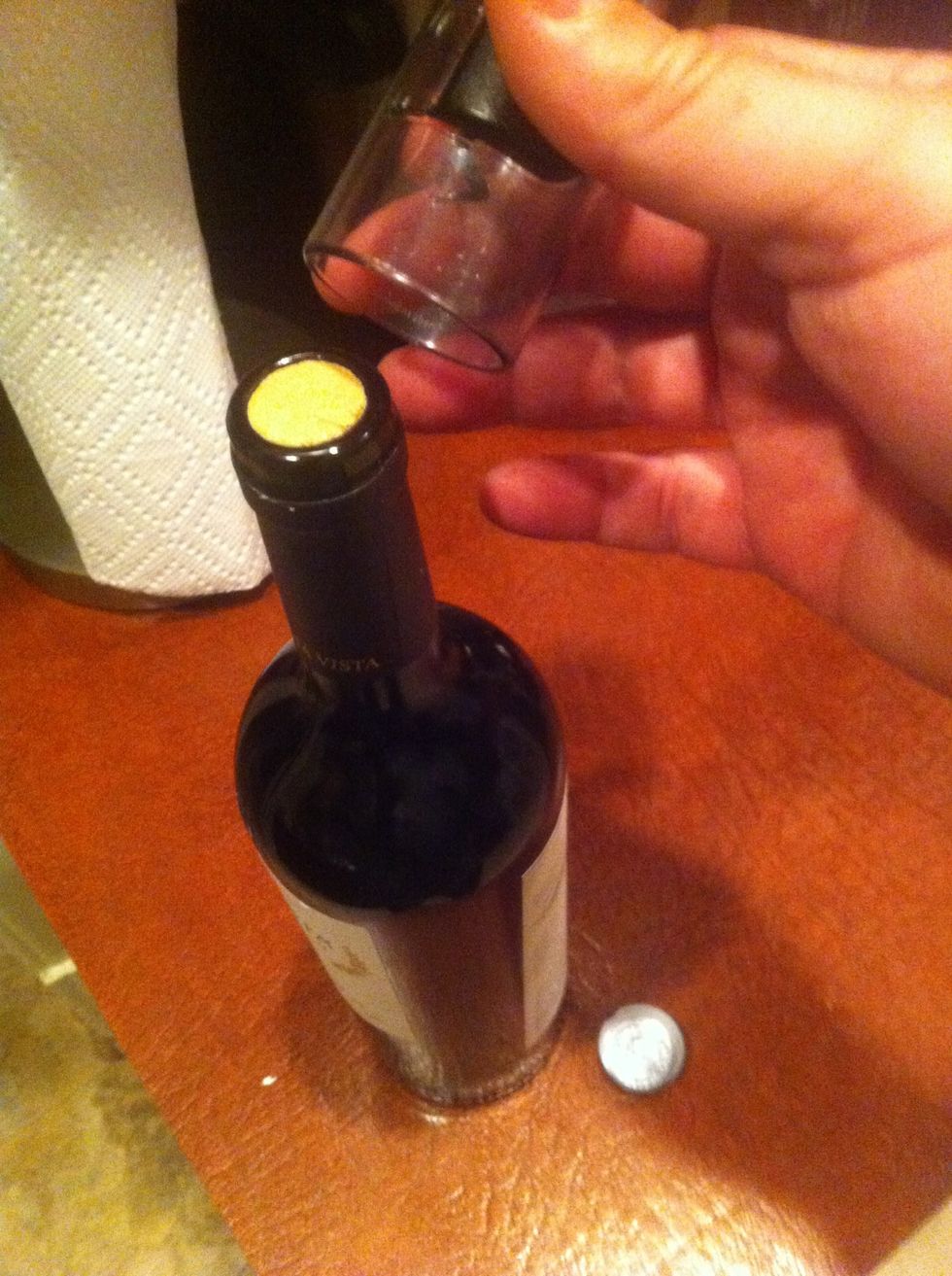 Remove foil hat from bottle, saying "see I told you so silly" in a condescending yet obviously joking manner.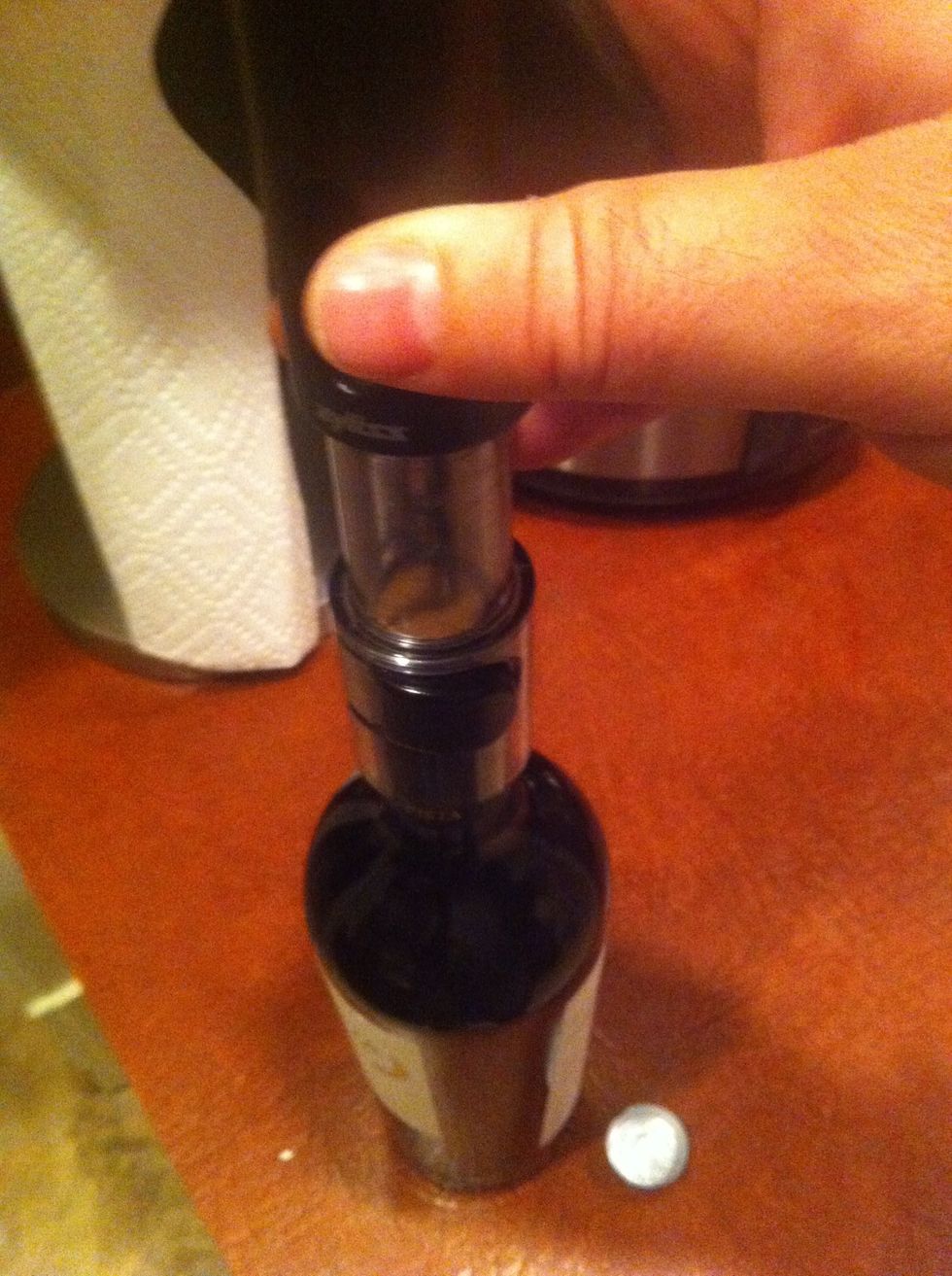 Place the corkscrew atop the exposed cork. Be civil, this is a precarious moment of trust.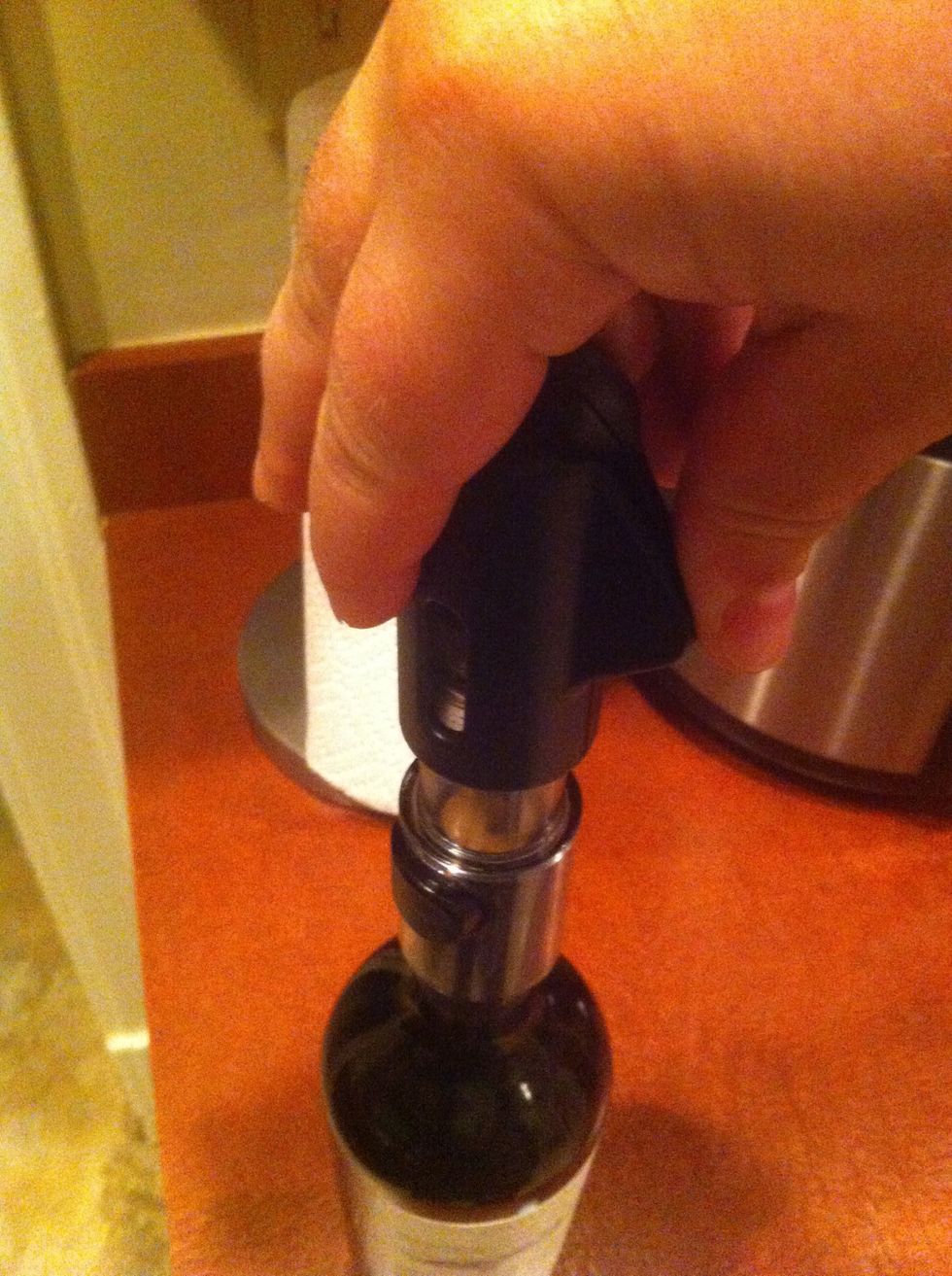 Twist the corkscrew into the center of the cork slowly by firmly, pulling it up into the clear plastic barrel until it is two thirds ejected, be mindful not to pierce the inside end of the cork.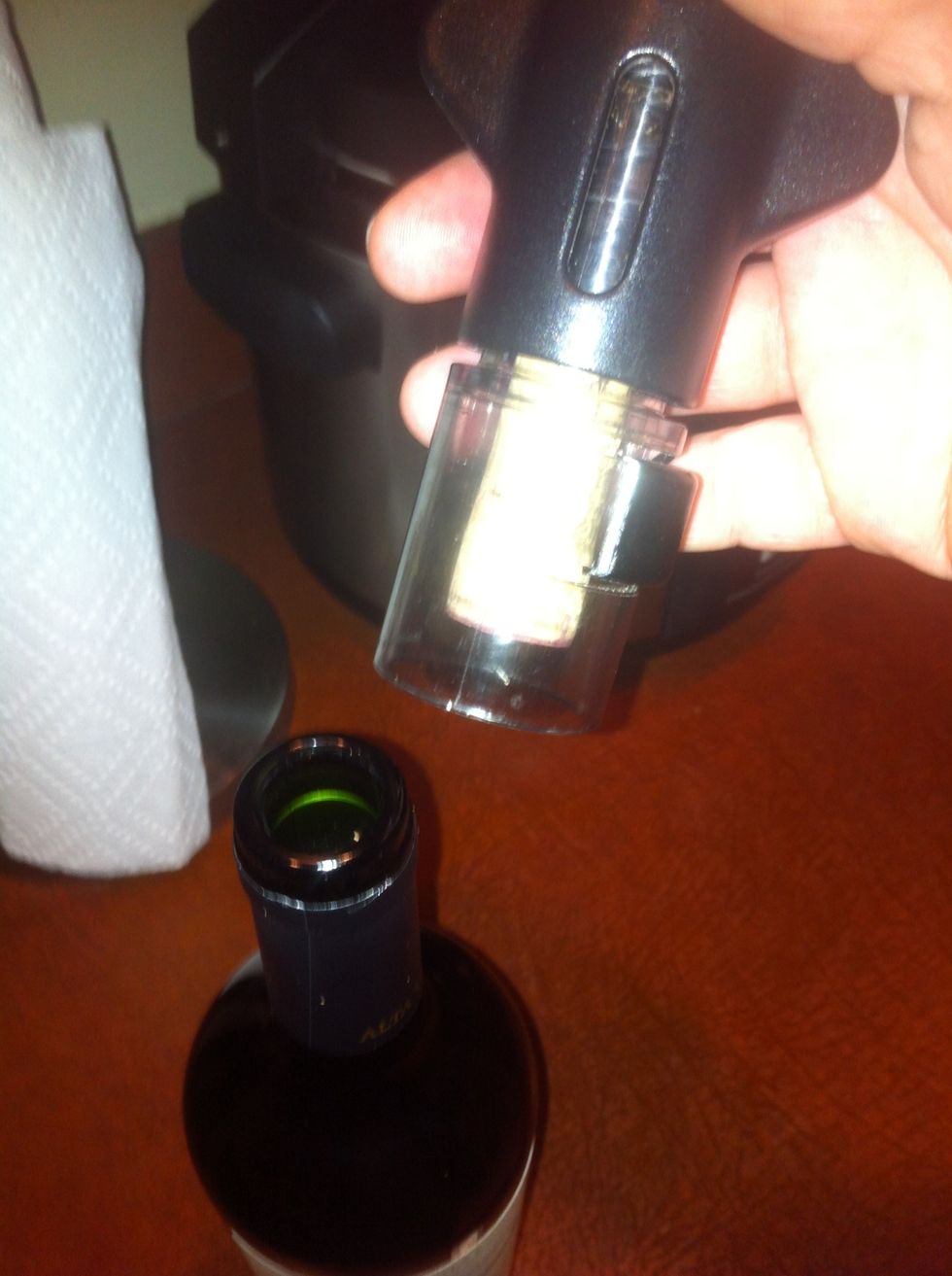 Pull the cork from the bottle. It's okay to say "Opa" or "ta-da" at this point, the worst part is over.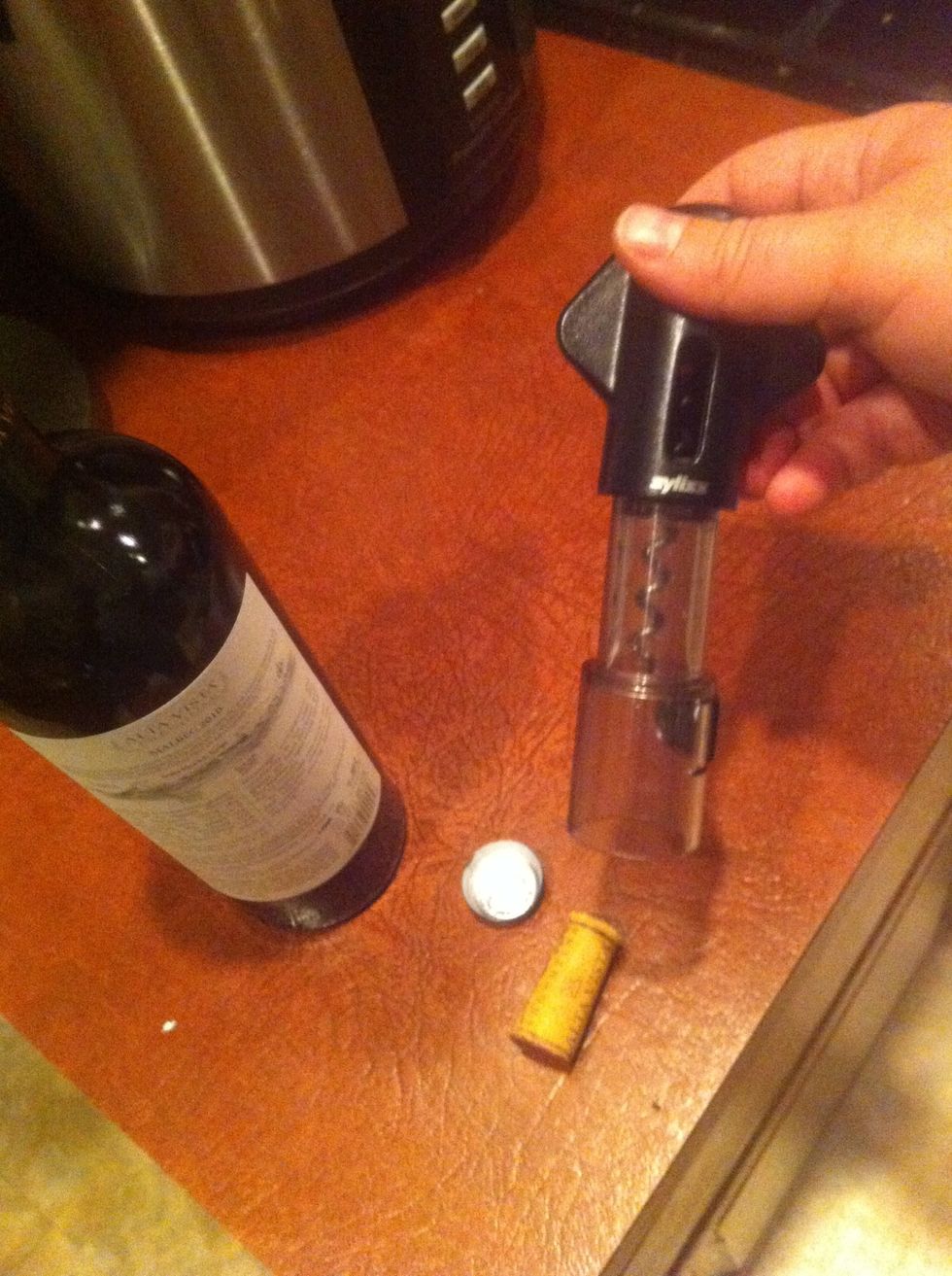 Eject the cork out of the screw, allow the bottle to see just how big and uncomfortable it was. "Dang" works well at this point.
Introduce bottle to primed and worried looking wineglass, use a fun introduction like "Here's Johnny!" or "look out below!" or something that's actually clever to calm the glass.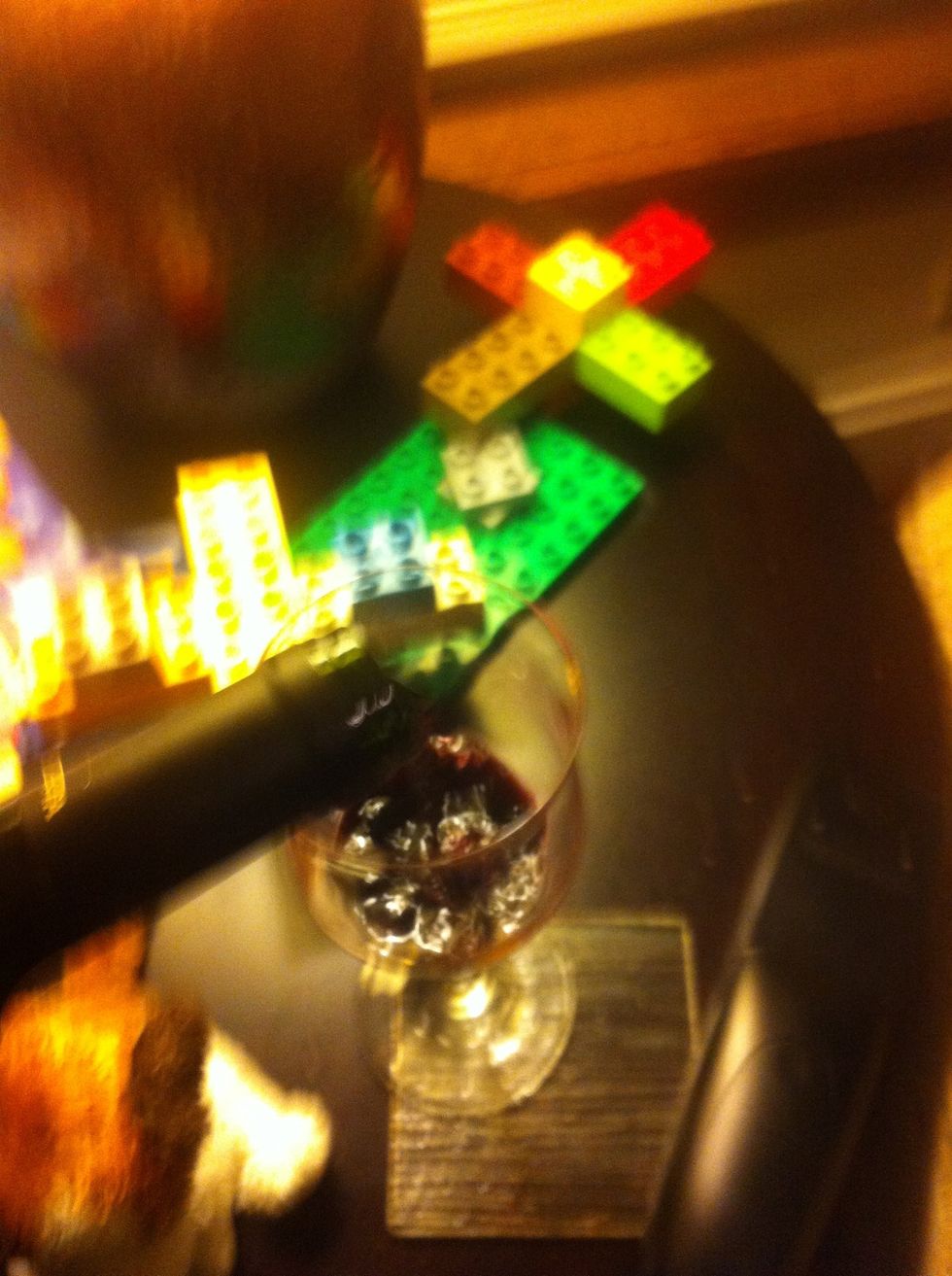 Pour with a dramatic, well aimed torrent into the glass. Seriously, its taken this long to get a freaking drink so abandon all candor and drill that glassware with grape, man!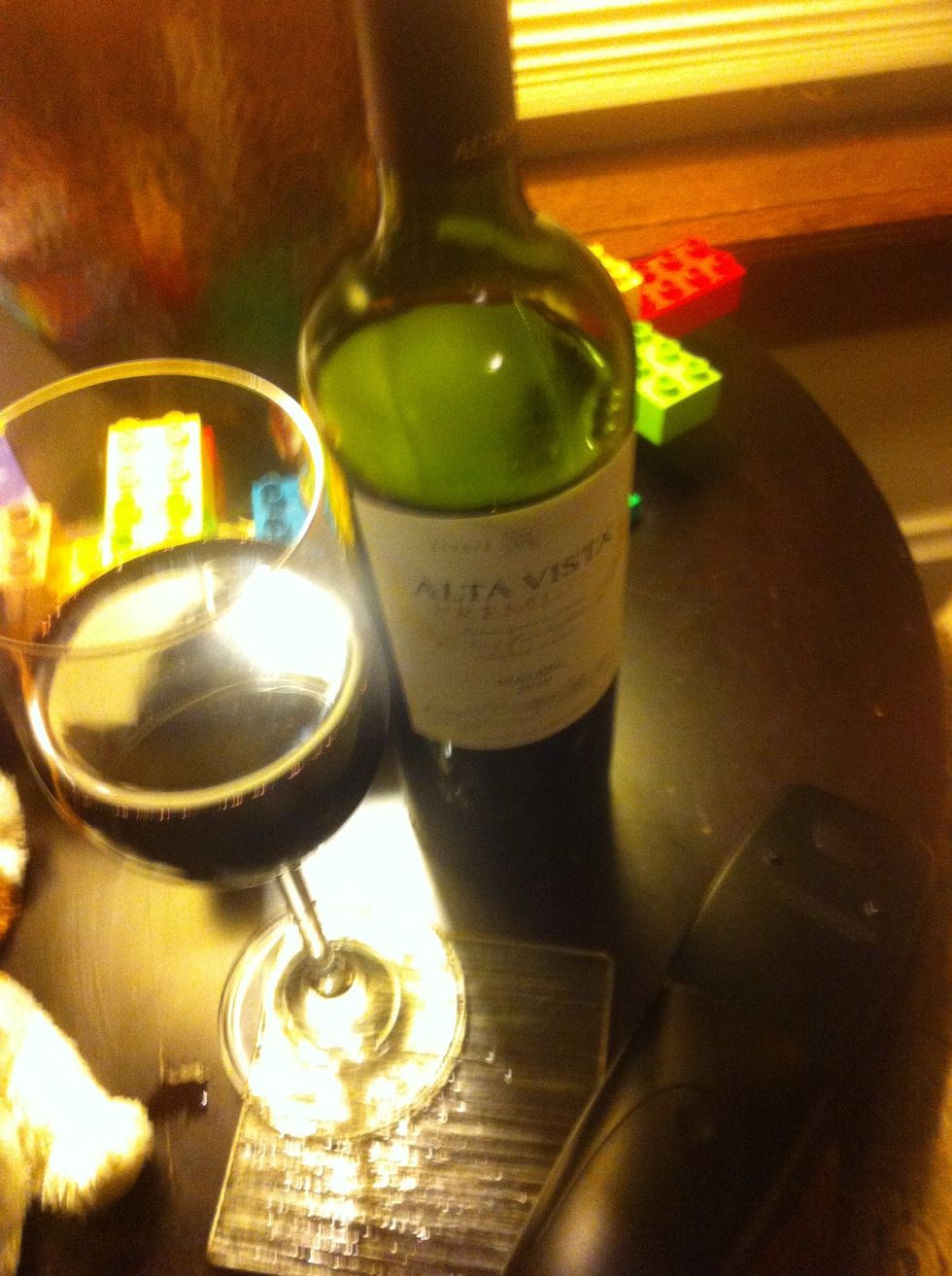 Let glass and bottle enjoy a momentary afterglow, it's an empty gesture, sure but what the hell, you'll never feel any guilt whatsoever if you do.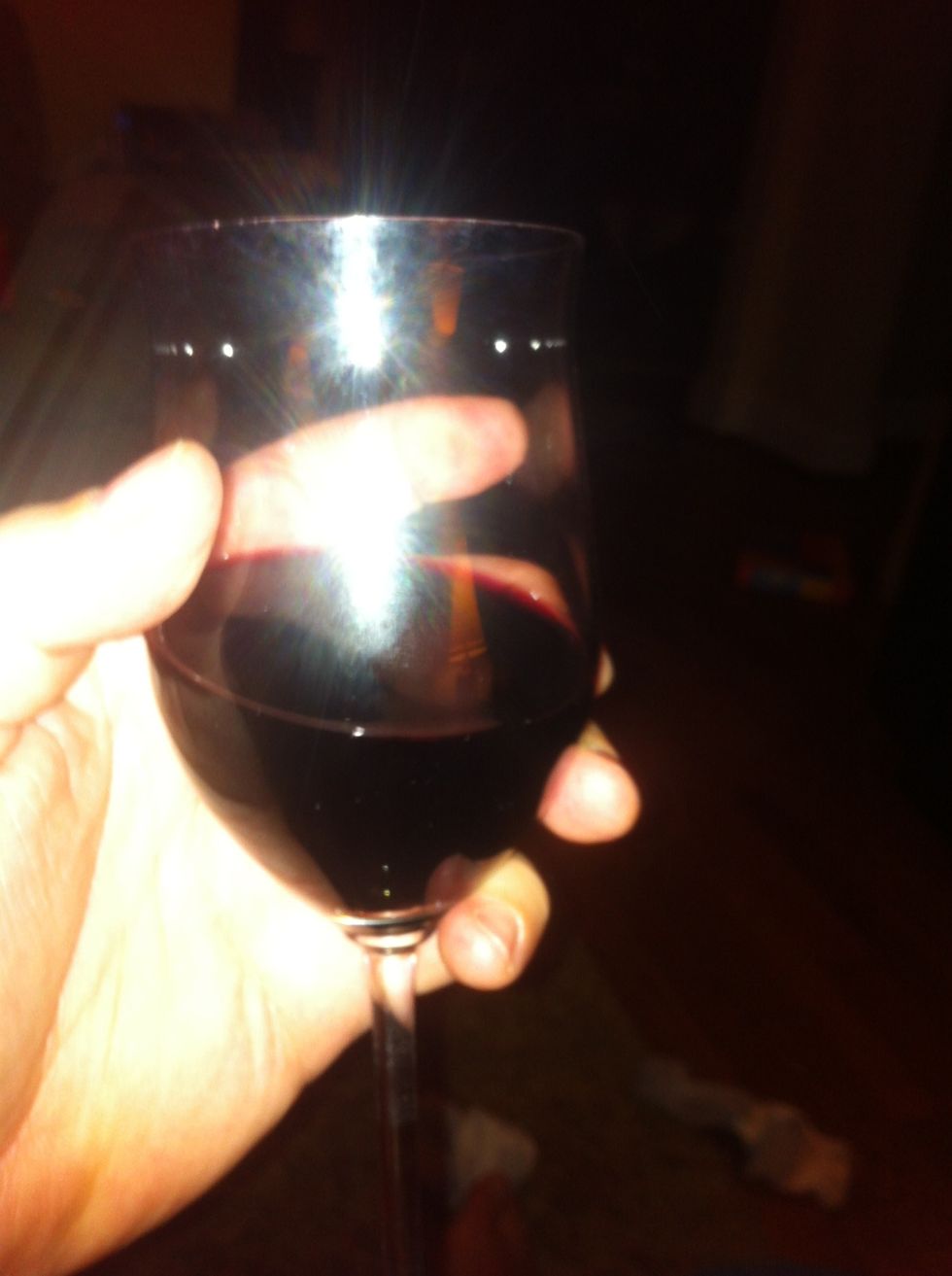 Drink it down. Think of art, music and culture. Let the warm cascade flow over teeth & tongue, kick back into euphoria. Do this quite often, saying "Prost" to important imaginary friends. FIN.
1 empty glass
1 corkscrew
1full wine bottle