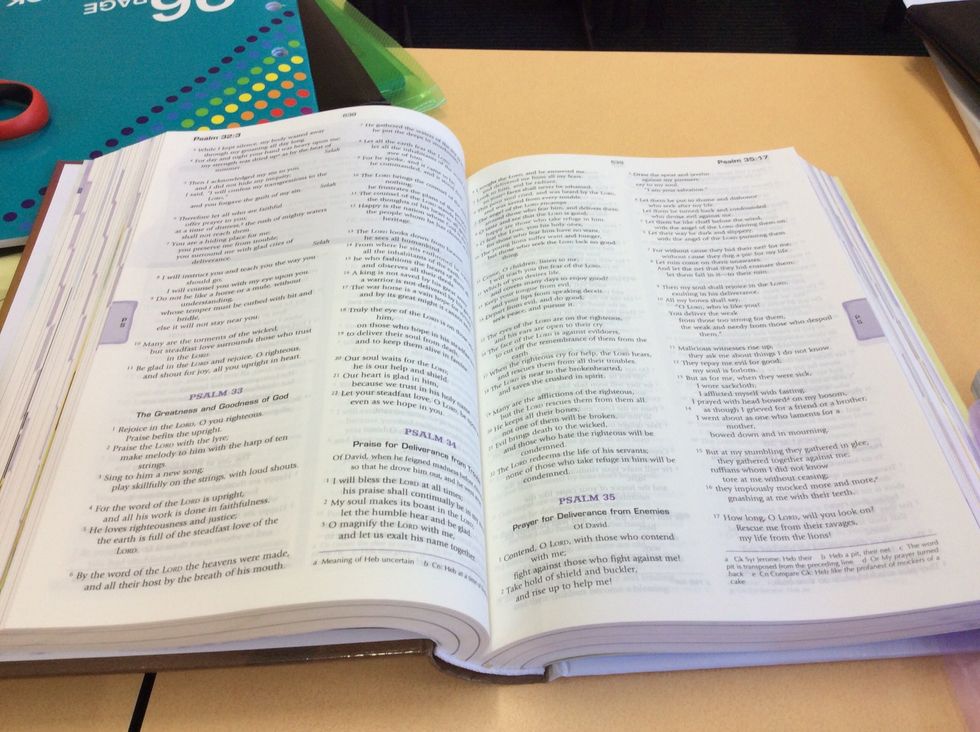 First, open the bible (try to open it at the front).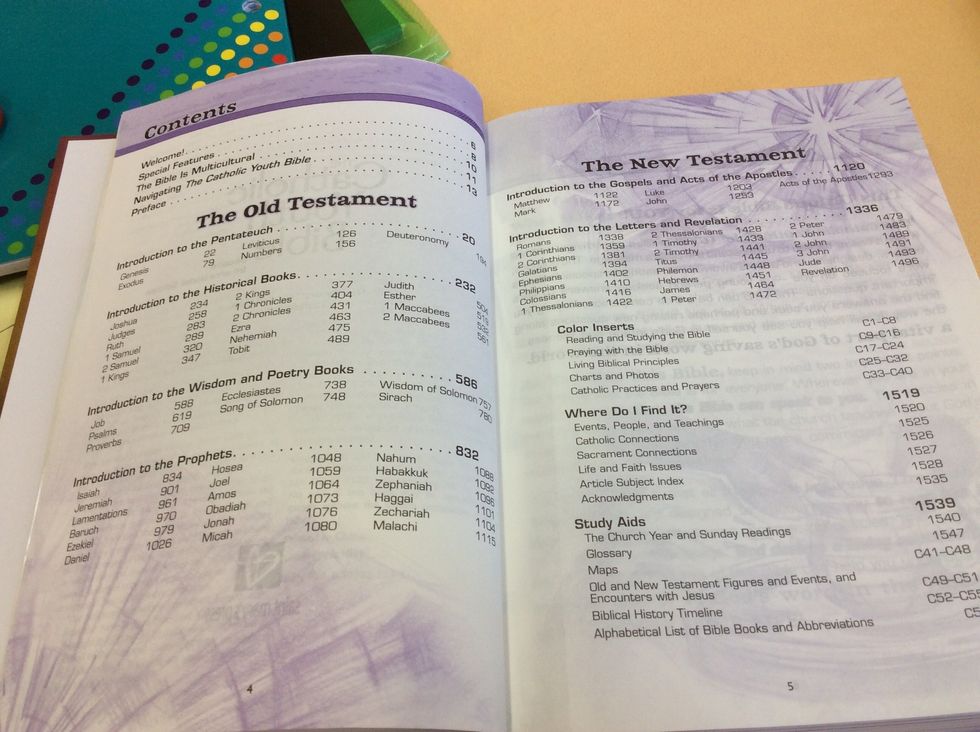 Go to the contents page. Say if you wanted to go to Ruth chapter 4, verse 2. You would see that it is in the Old Testament and on page 283.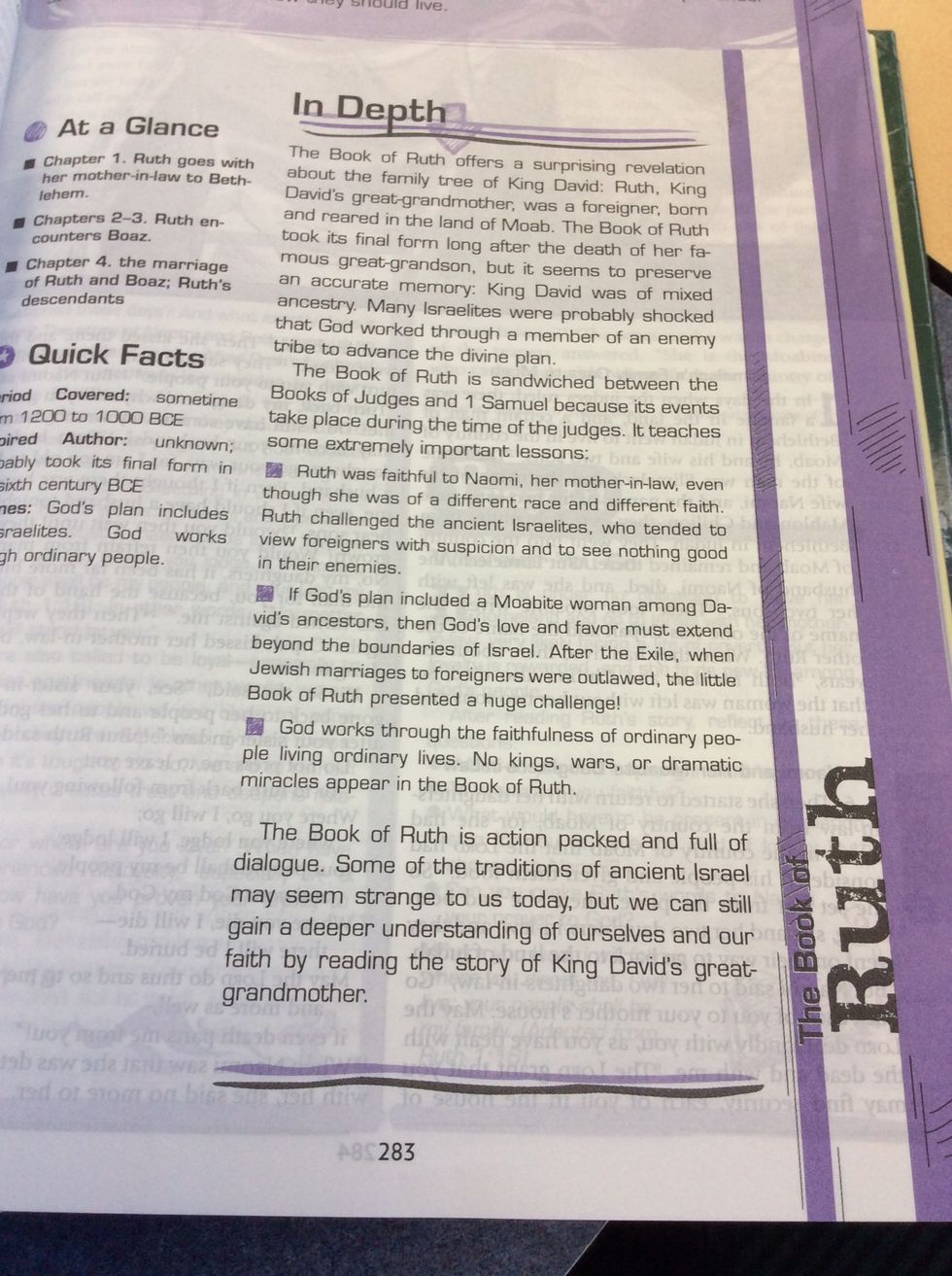 When you get to the start of the chapter you then look for the verse. In this case it's verse 2.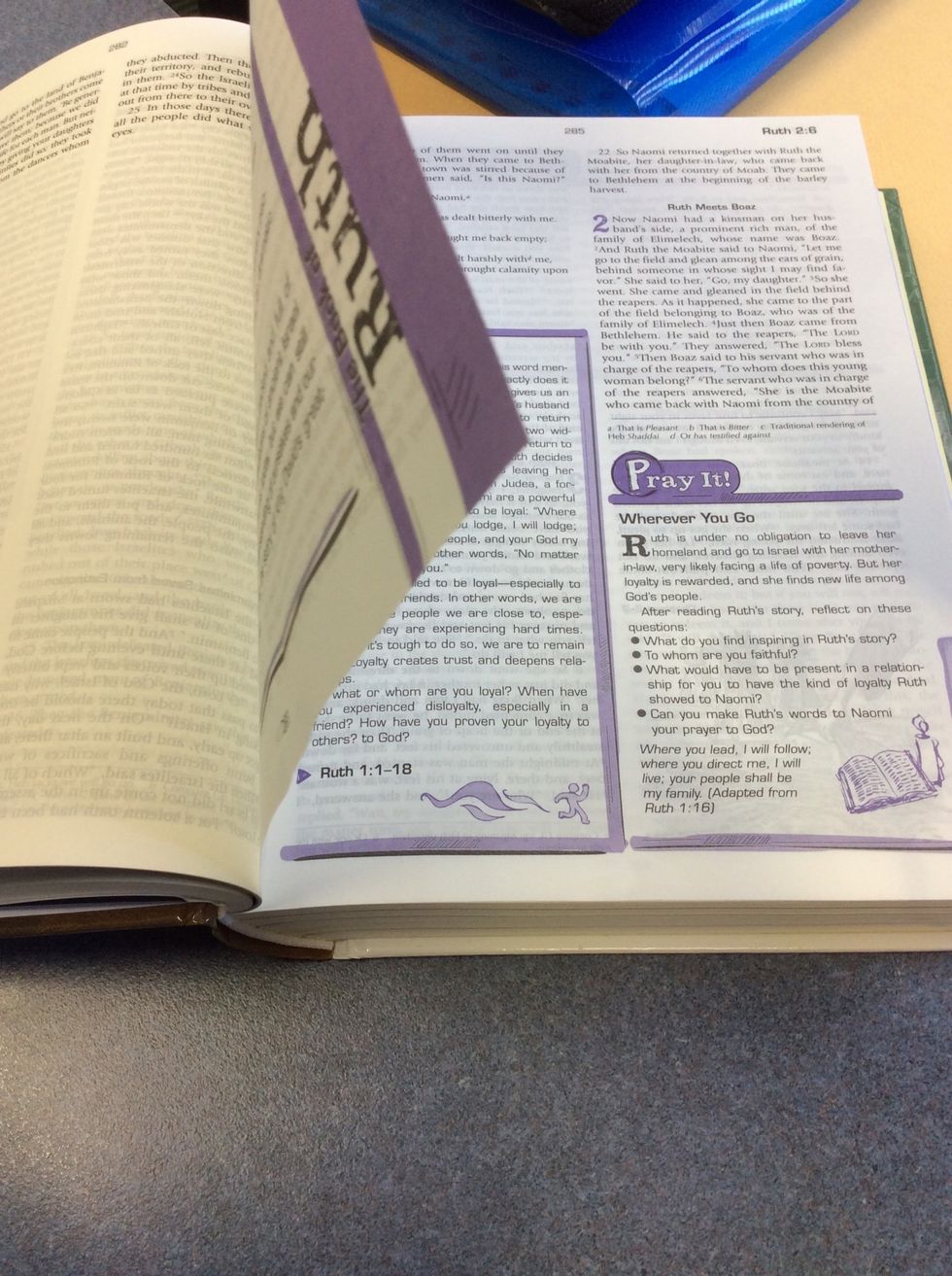 Flip through the pages until you find your verse.
You can identify the start of verses by the big numbers. When you find your verse number, read after the big number.
1.0 Bible
10.0 Fingers
1.0 Brain