This is Party Popper from the limited Holiday 2012 collection.
17
Party Popper is bright blue and pink.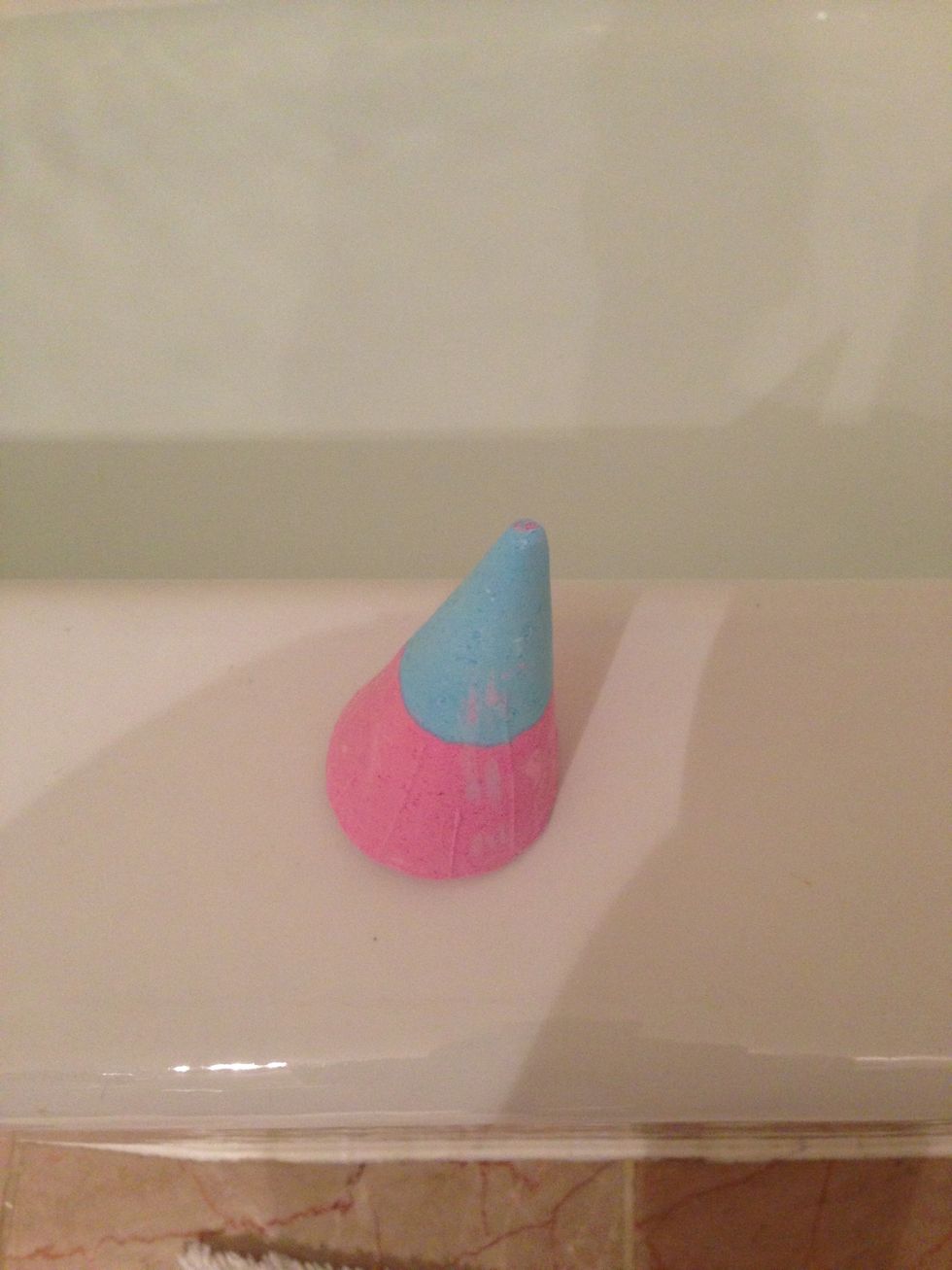 It smells amazing! I haven't smelled anything like this from Lush.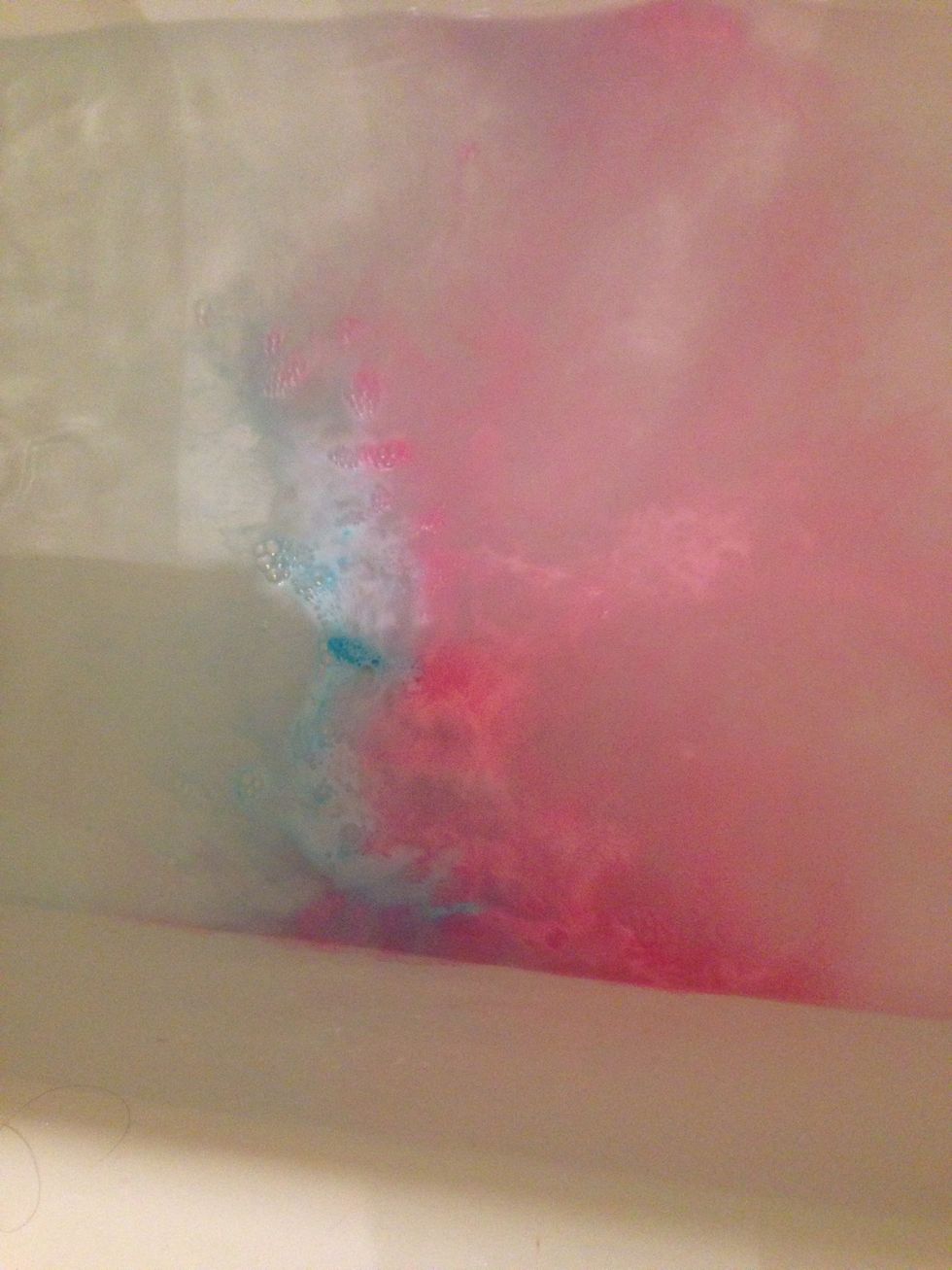 "It fizzes around the tub, snapping due to the popping candy and releasing a 'dry champagne' perfume of bergamot, tangerine and rose oil."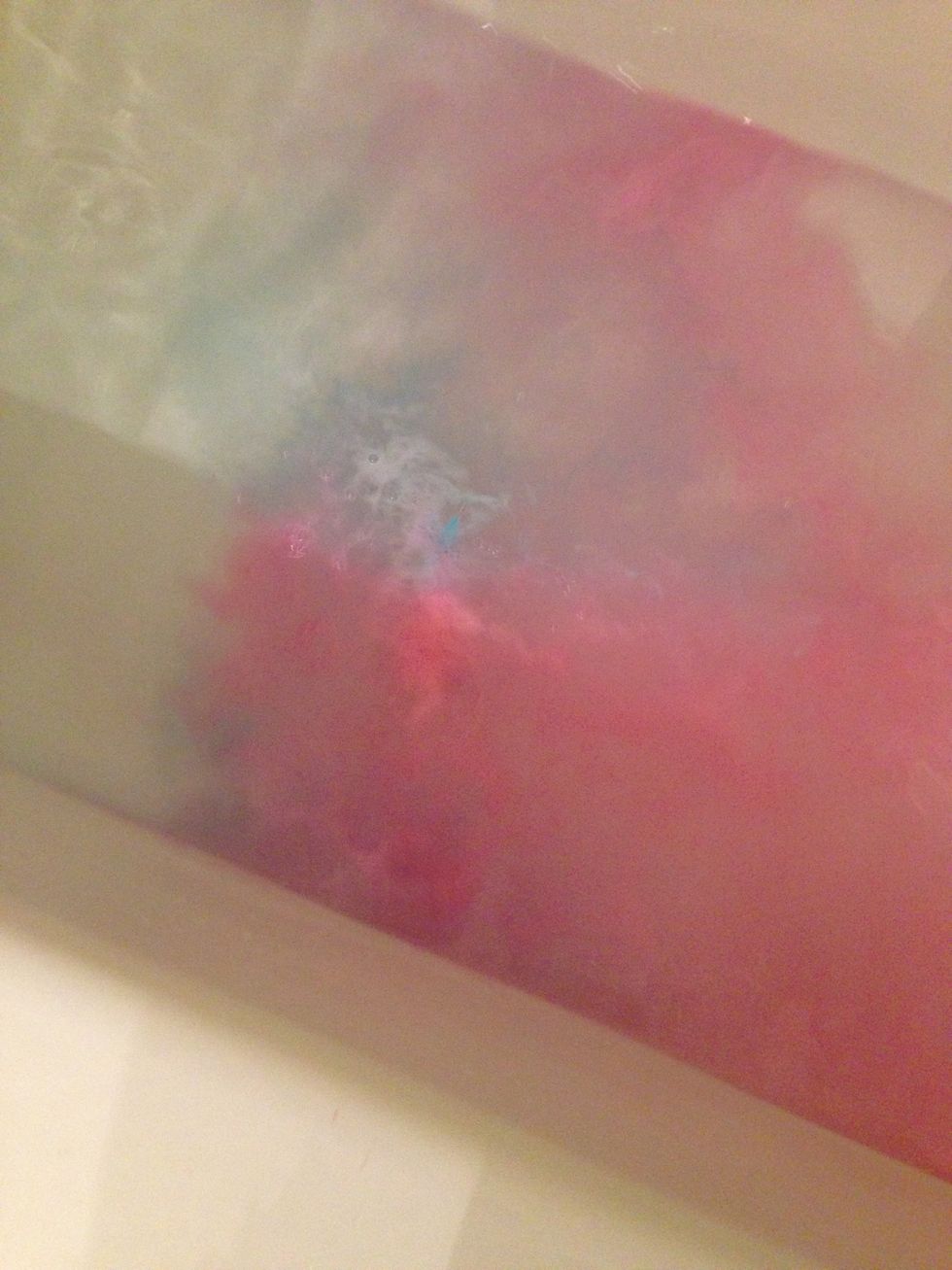 "Then, out pops the special 'confetti' that is made of dehydrated honeydew melon soap flakes."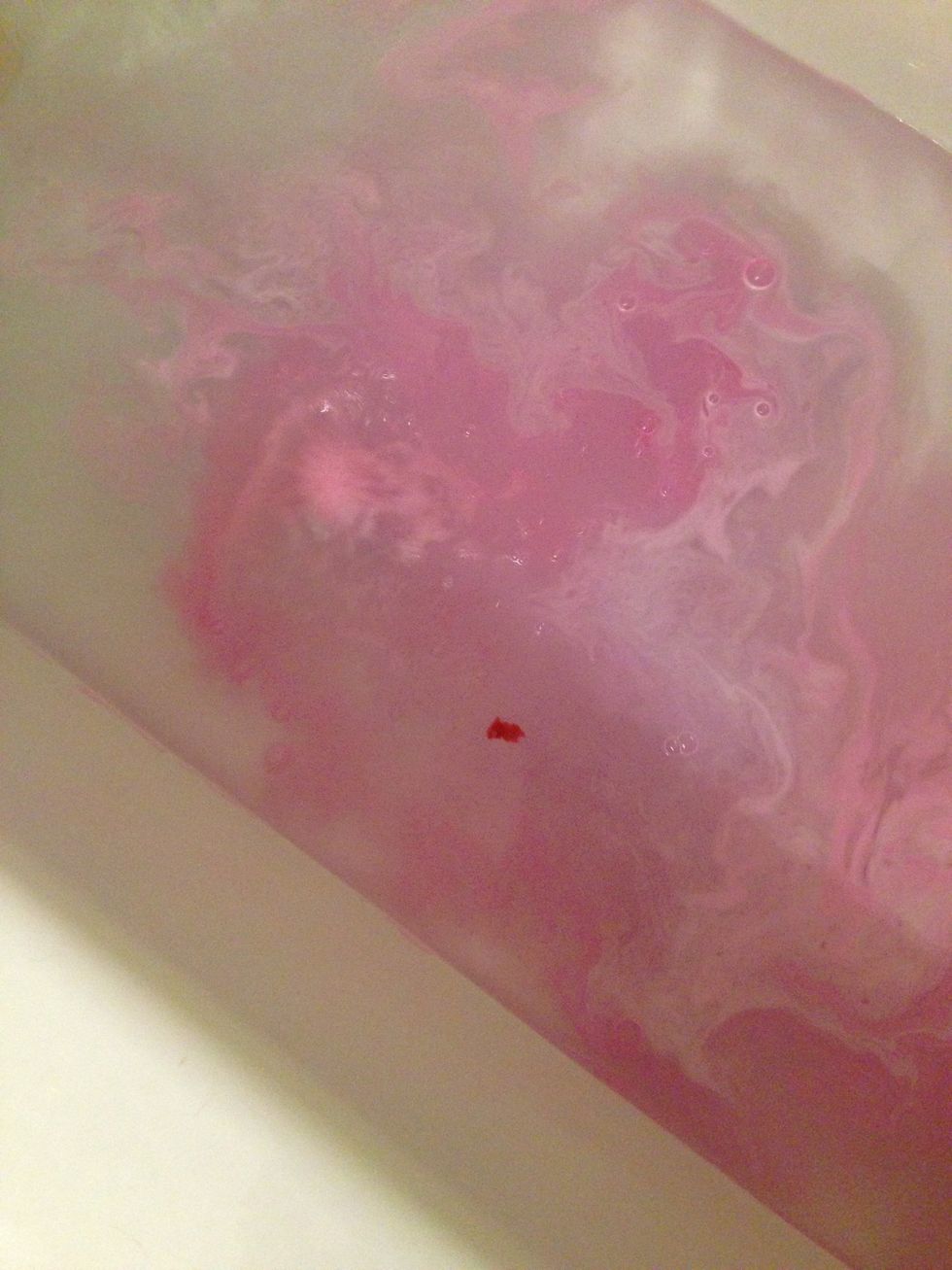 It turns the water a light pinky purple shade. I would recommend adding Rose Jam bubbleroon as I am going to do next time.
1.0 Party Popper bath bomb
1.0 Tub of warm water