How to upholster a chair without springs
An easy project requiring no sewing, just a few tools and supplies.
1325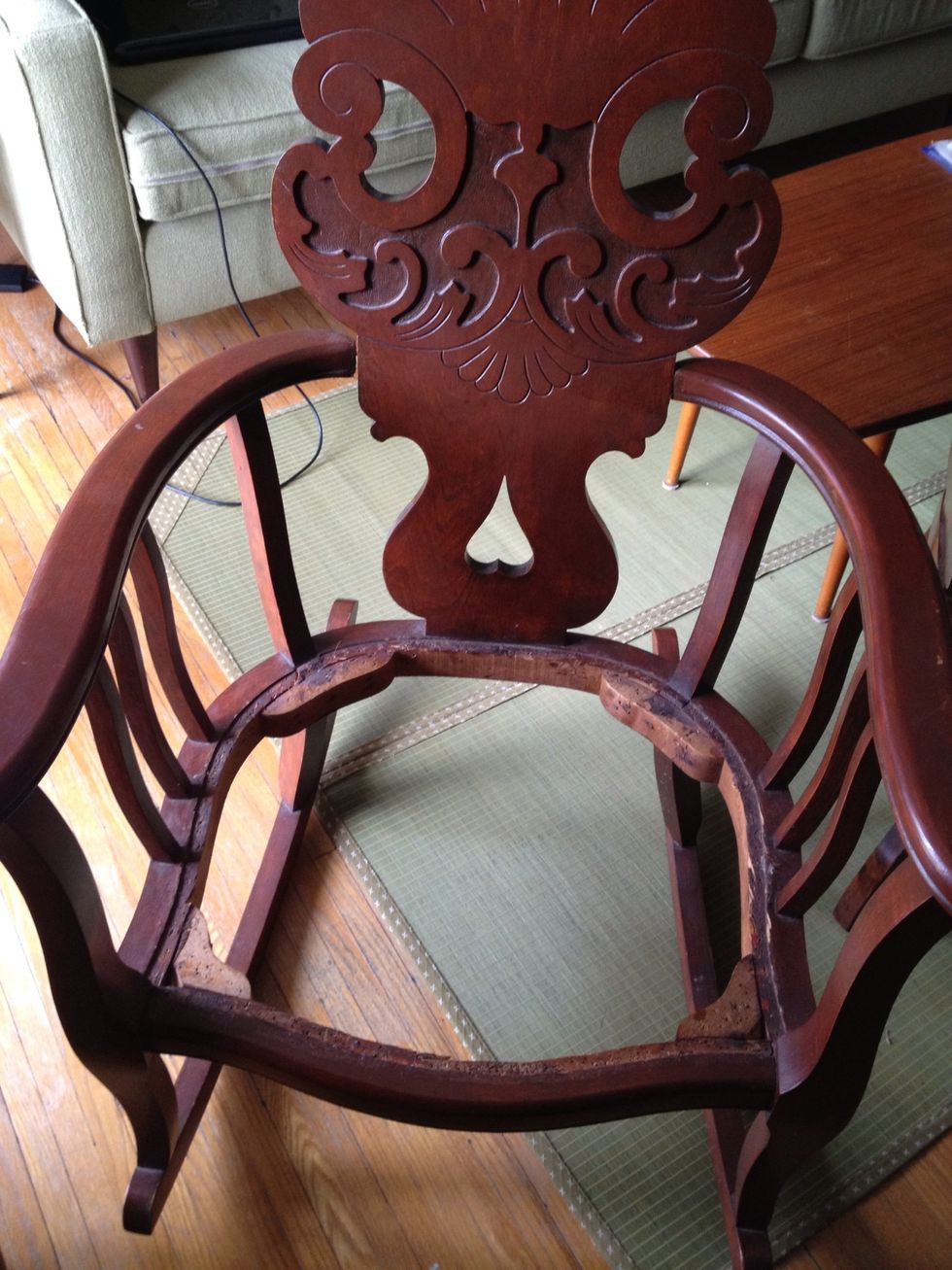 Find yourself a chair that you love. Make sure the frame is solid and not creaky. I found this on Kijiji.ca (online classified ads) and removed the existing padding and fabric.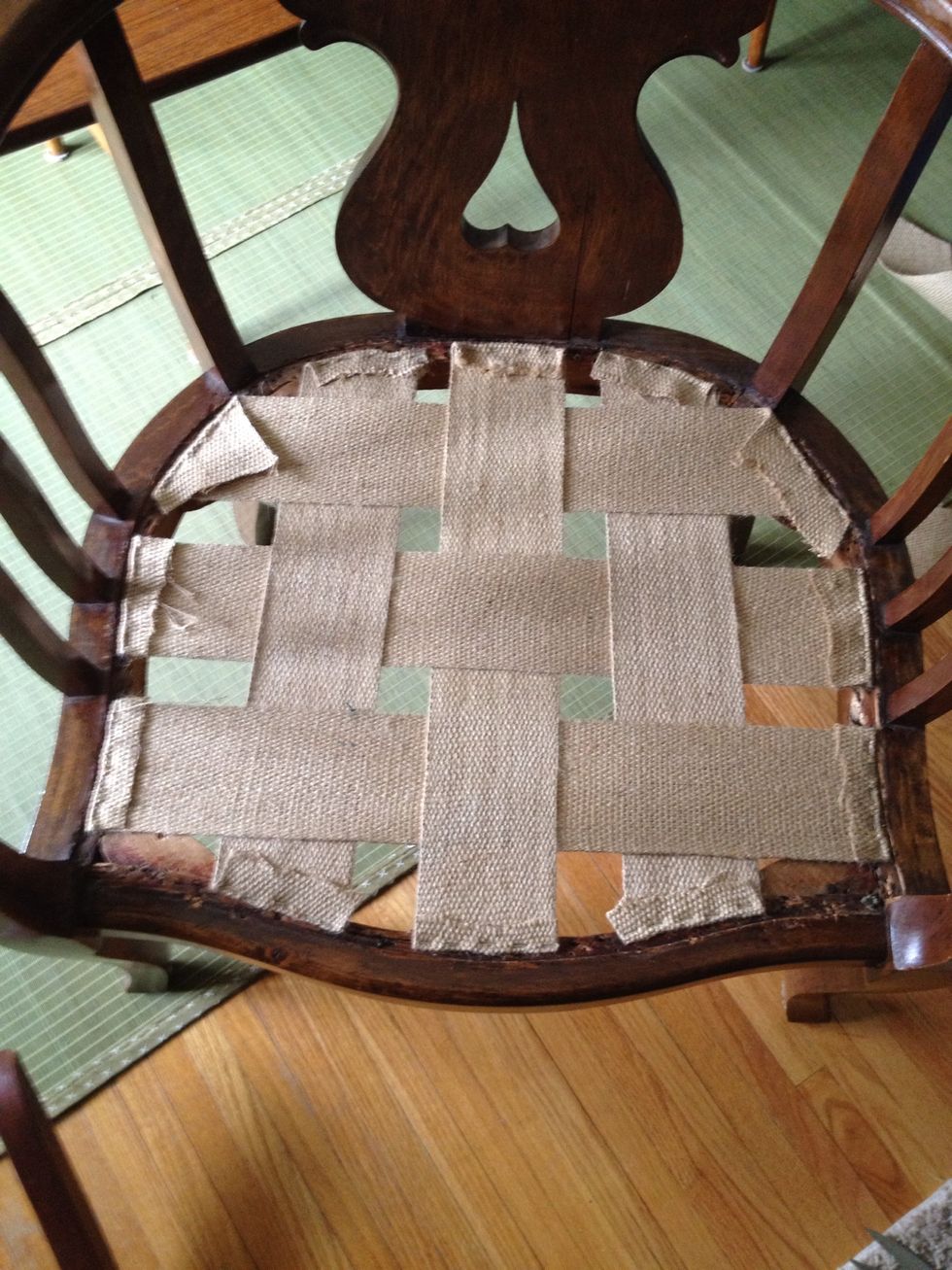 Apply your webbing in a woven pattern. Secure with staples or upholstery tacks and make sure to double up the ends for extra strength. Use a webbing stretcher to make sure the strips are taut.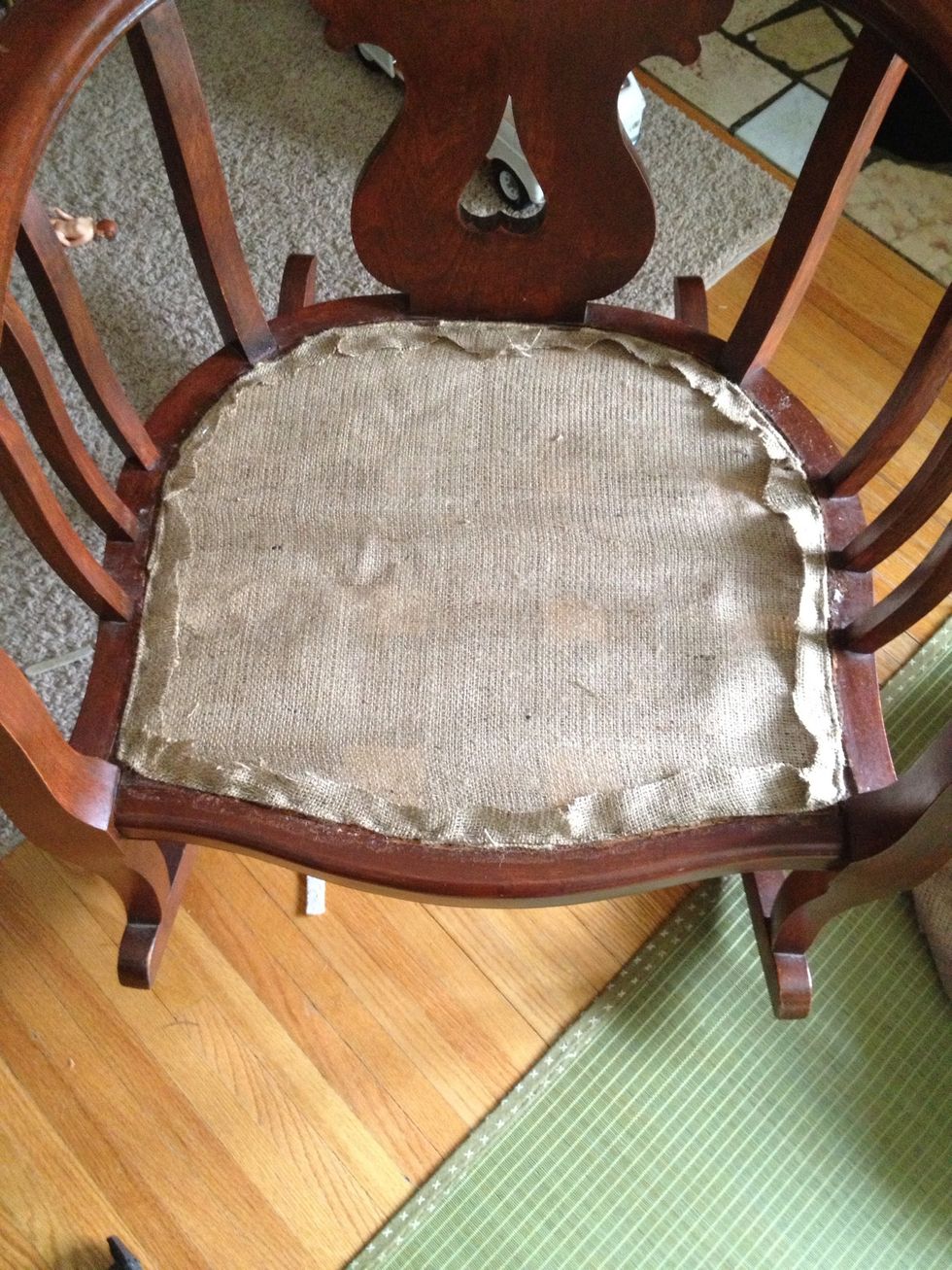 Cover the webbing with burlap and fold up the edges to prevent fraying.
Use a piece of paper and trace the shape to make a pattern for your piece of foam.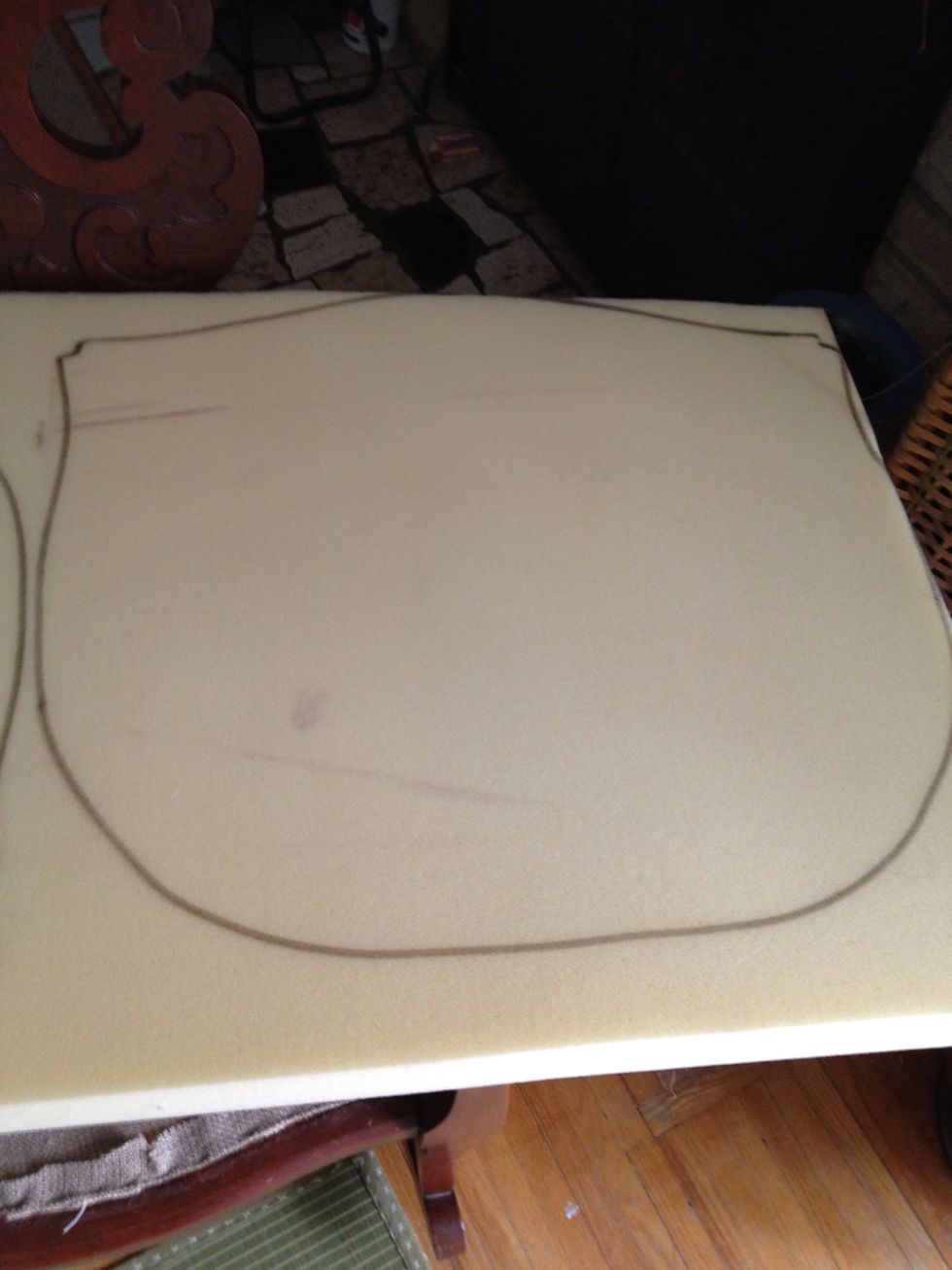 Make an outline from your paper pattern onto the foam.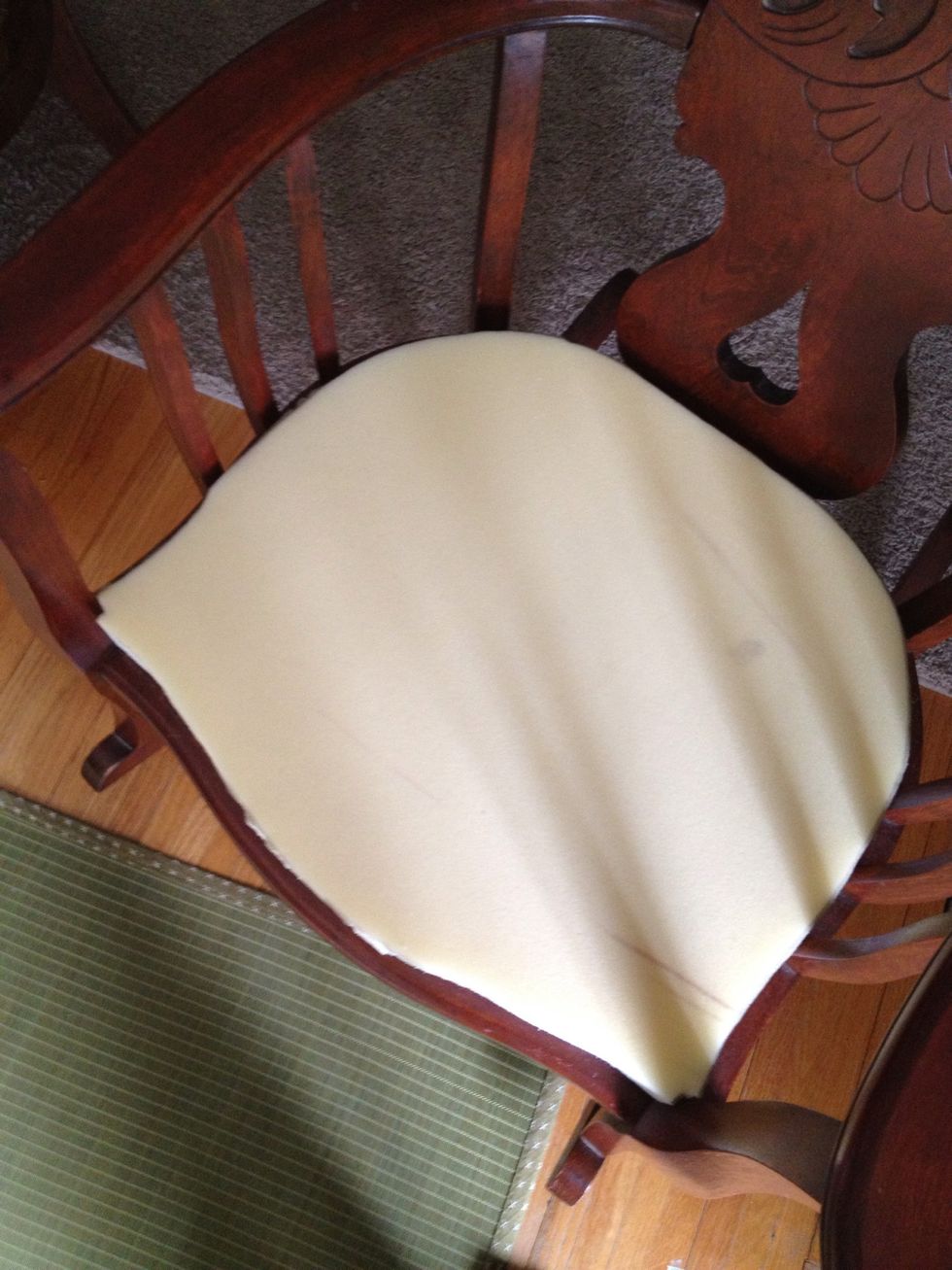 The easiest and cleanest way to cut your foam is with an electric meat carver, but scissors, a sharp knife or a small saw will work too.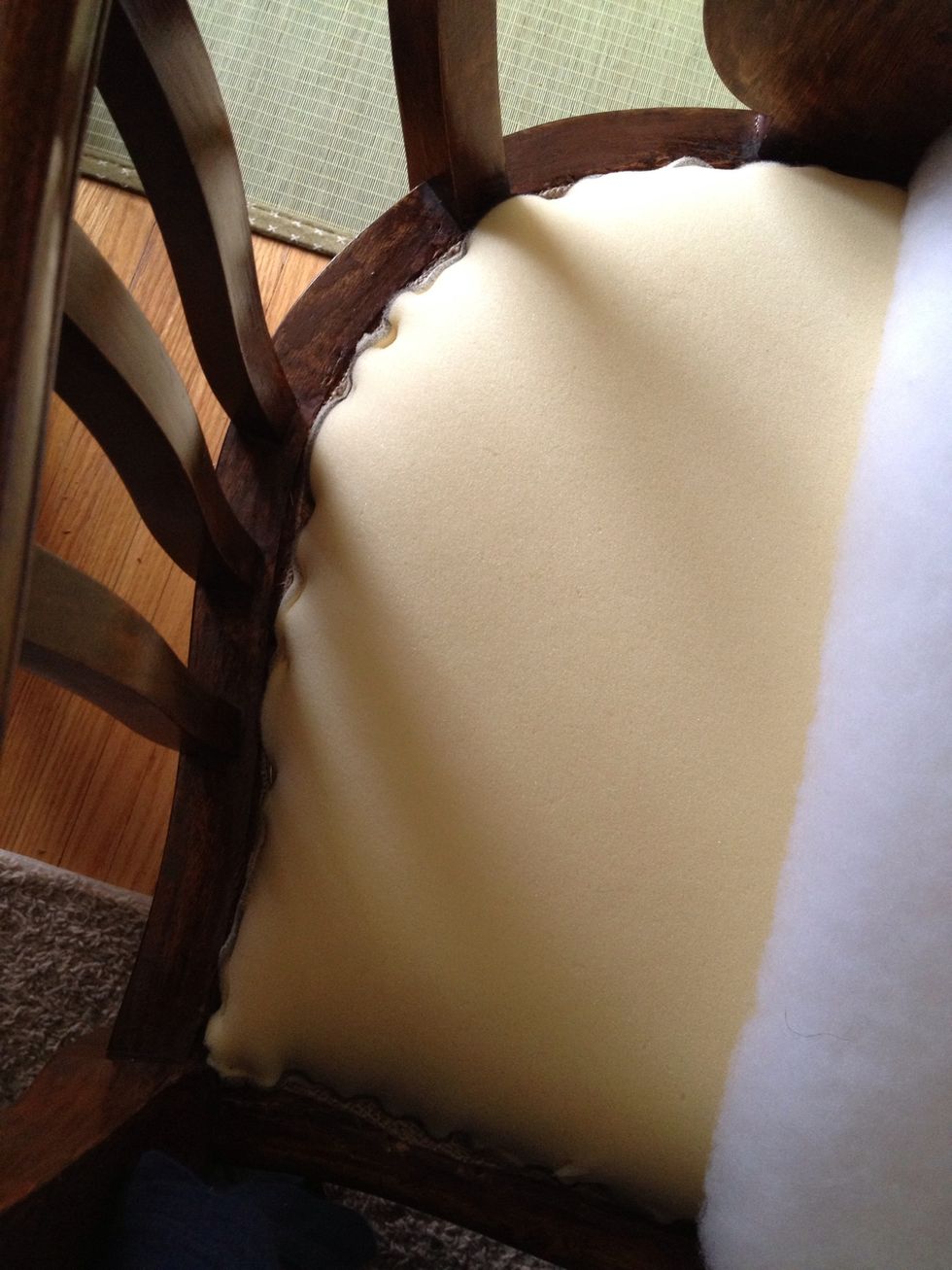 Staple the top edges of the foam to the chair ensuring that a "dome" shape is achieved.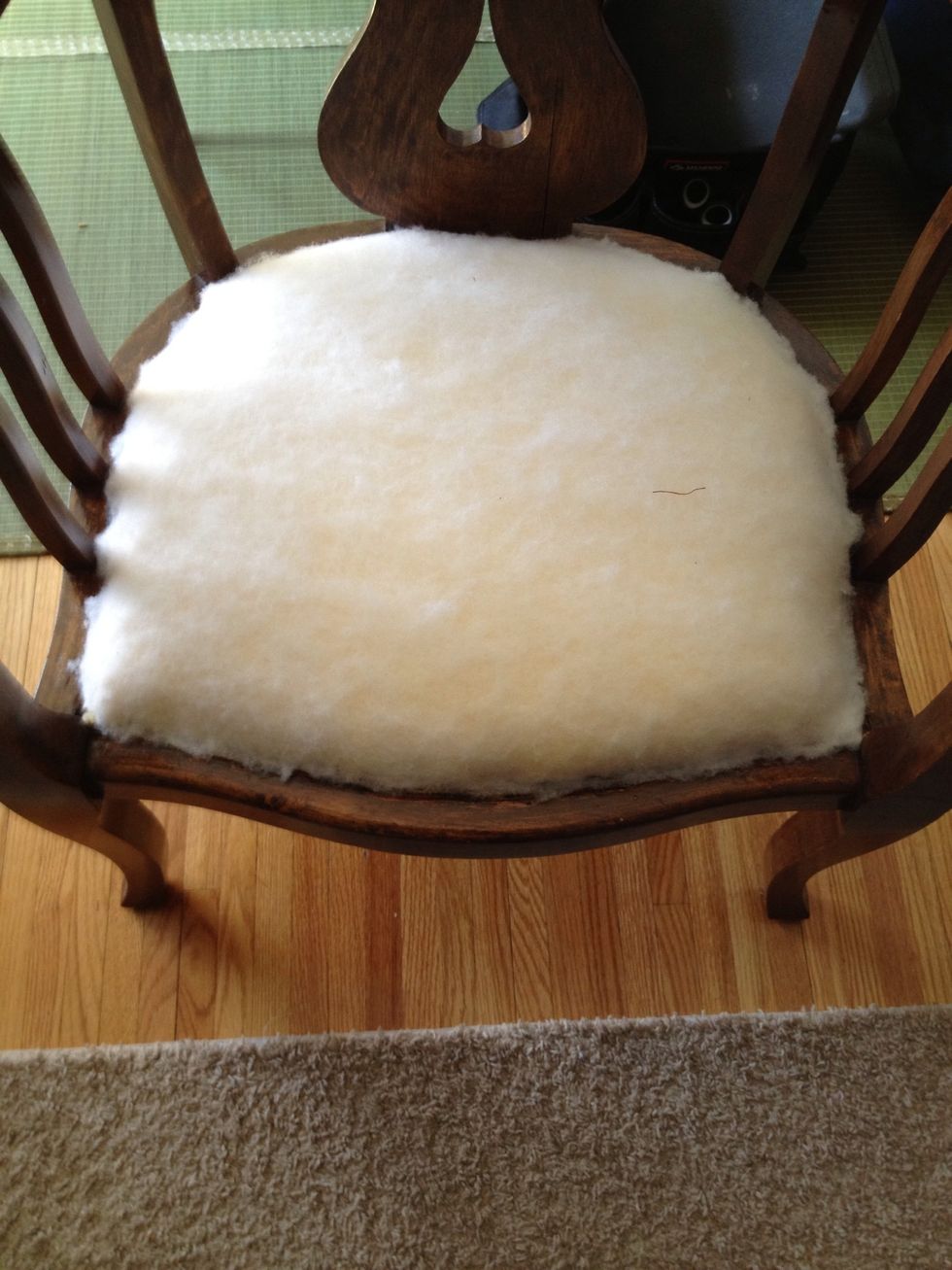 Add your batting over the foam. Use a thick, stiff batting meant for upholstery, but if need be, double up with regular quilt batting.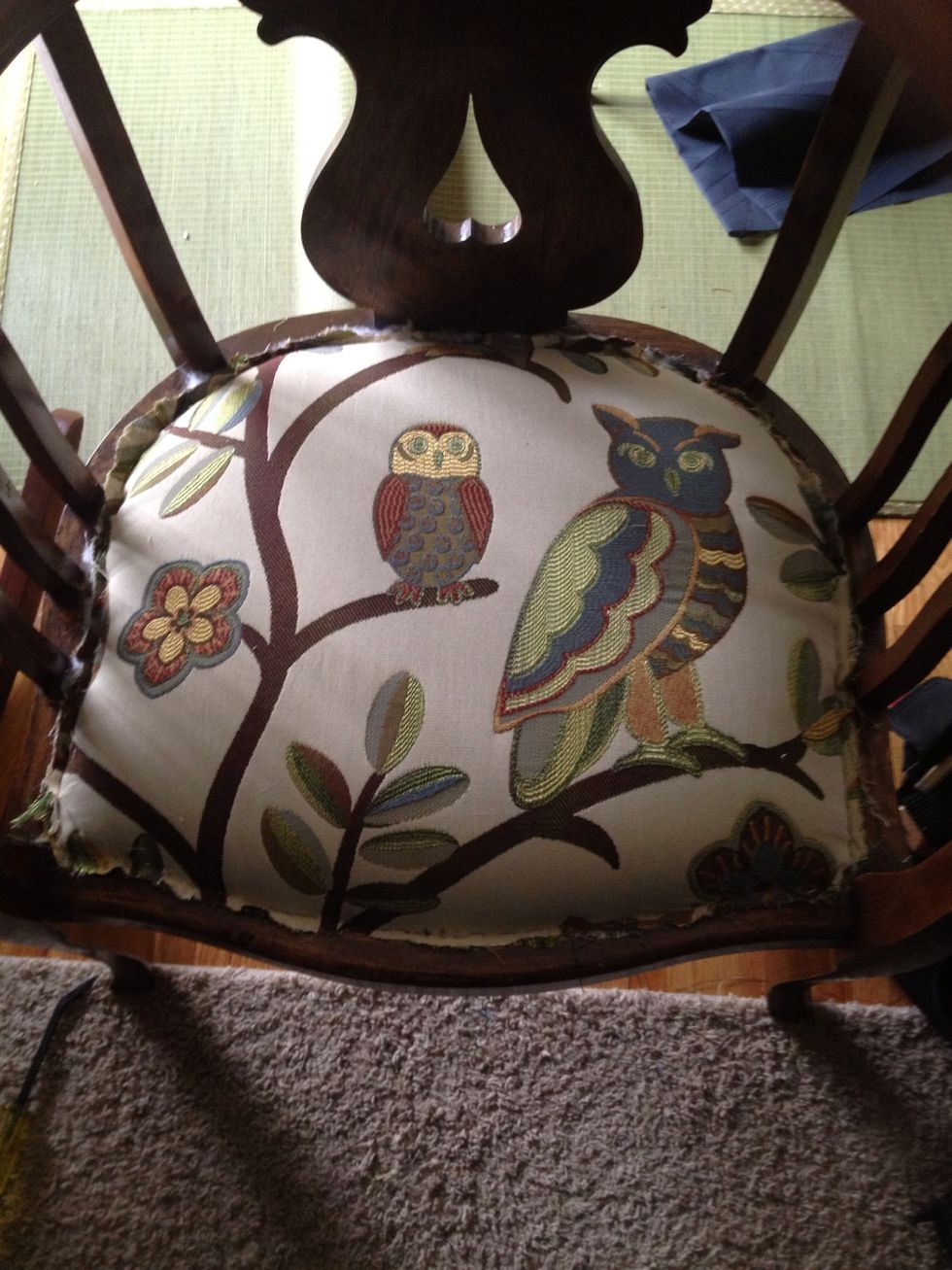 Staple your fabric over the foam and batting. Make it smooth and tight and pay attention to the pattern of your fabric, ensuring it's aligned. Cut the fabric as close as you can to your staples.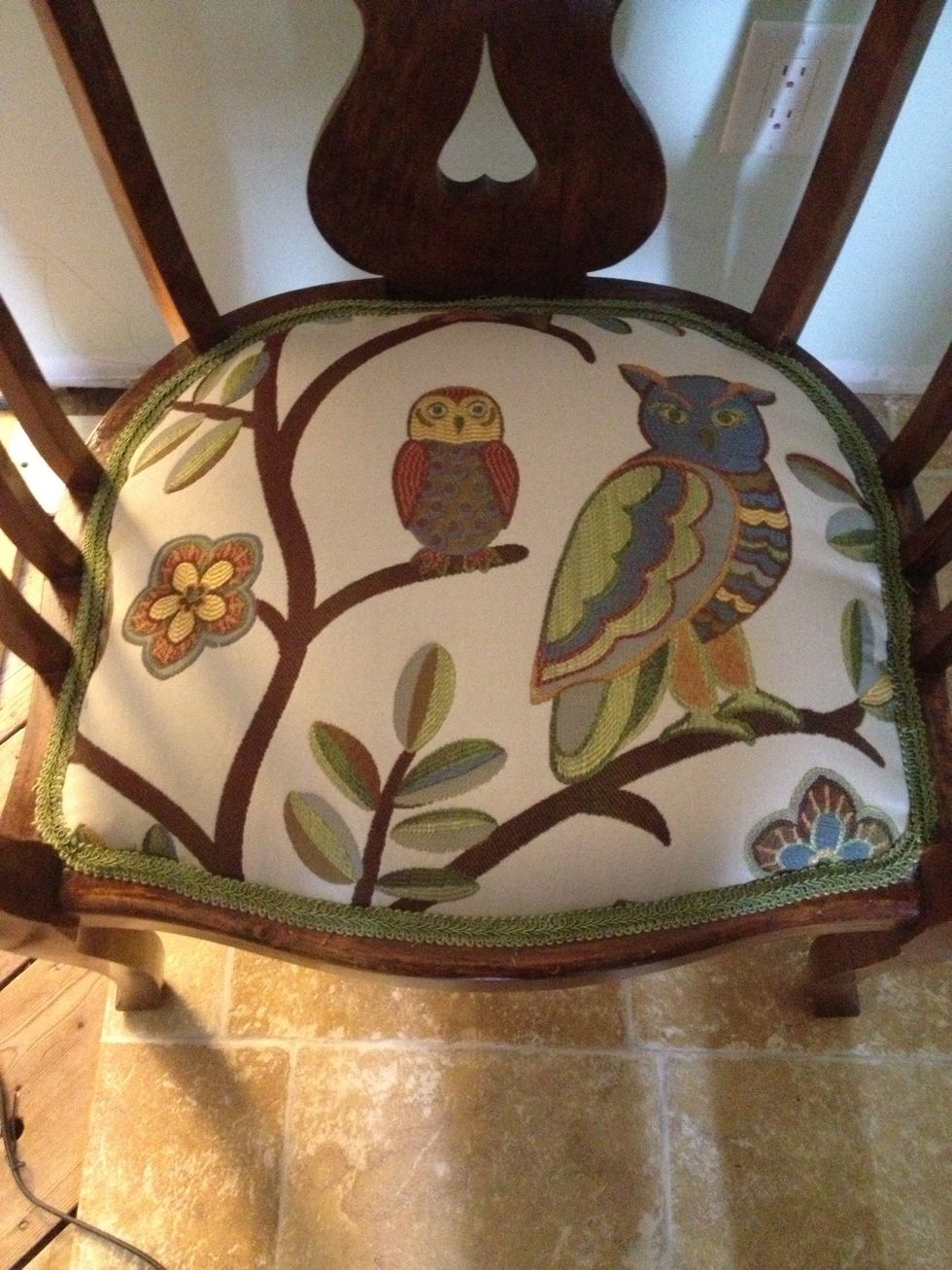 Use a glue gun to attach your gimp upholstery trim to hide your staples.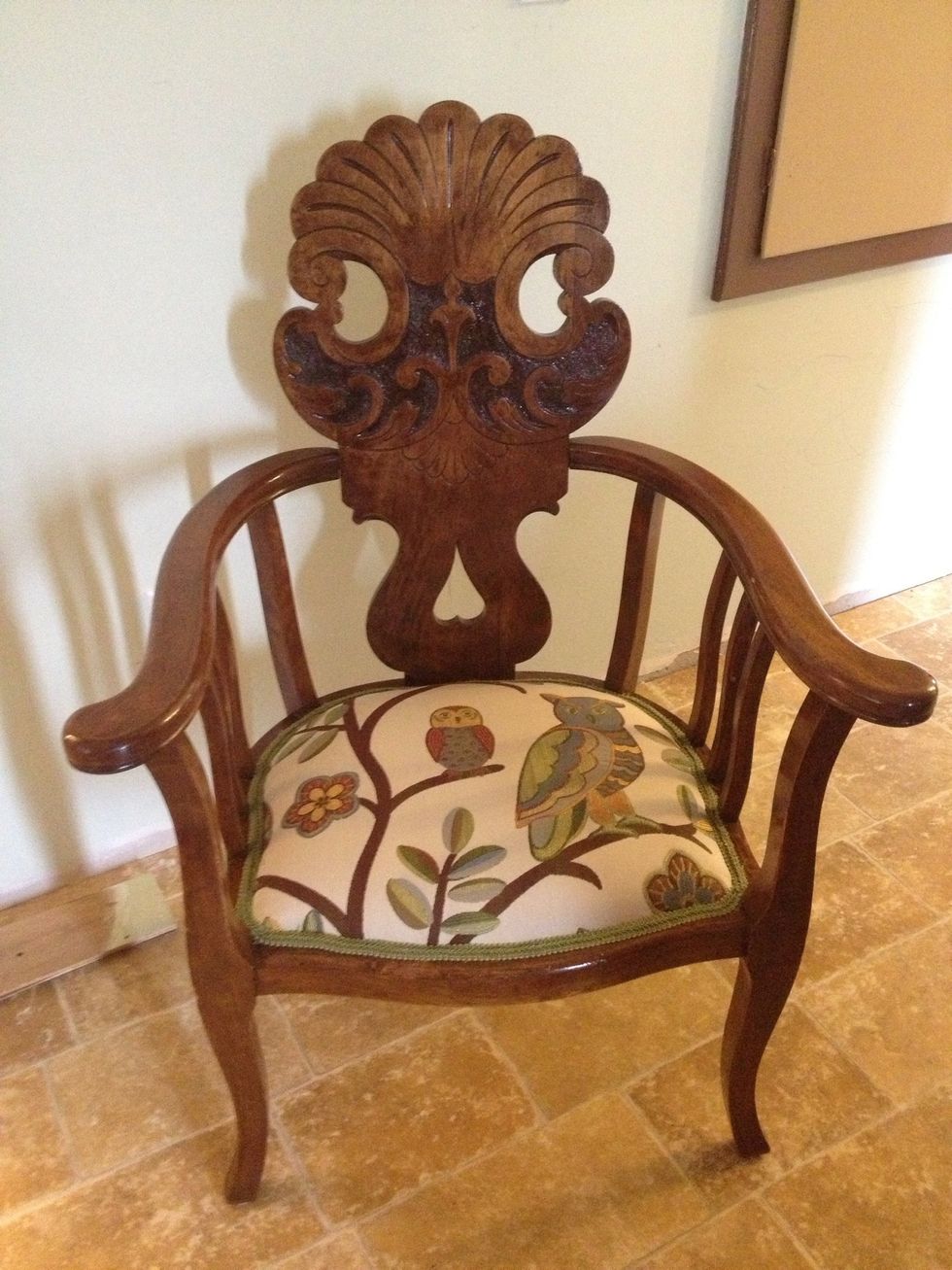 It might be a good idea to treat your chair with Scotch Guard or other fabric protector. Enjoy your newly upholstered chair!
1/2m Upholstery Fabric
1.0 2-inch thick high density upholstery grade foam
1/2m Burlap
3.0m Webbing
1/2m Thick batting
Upholstery staples, stapler
2.0m Gimp upholstery trim
Glue sticks, glue gun
Newspaper or other paper to make a pattern