Upgrade or replace iMac memory to speed up your system.
26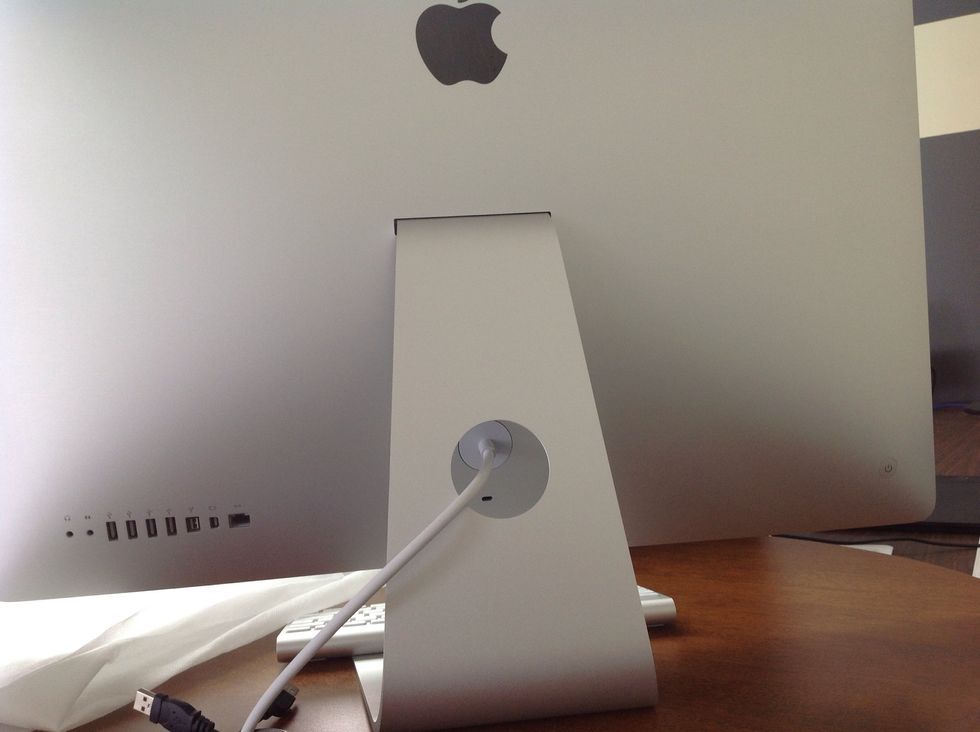 Shut computer off and remove all USB peripherals and unplug white power cord from back of iMac. (I am demonstrating on a mid-2010 model iMac 27". Steps may be different on older or newer models.)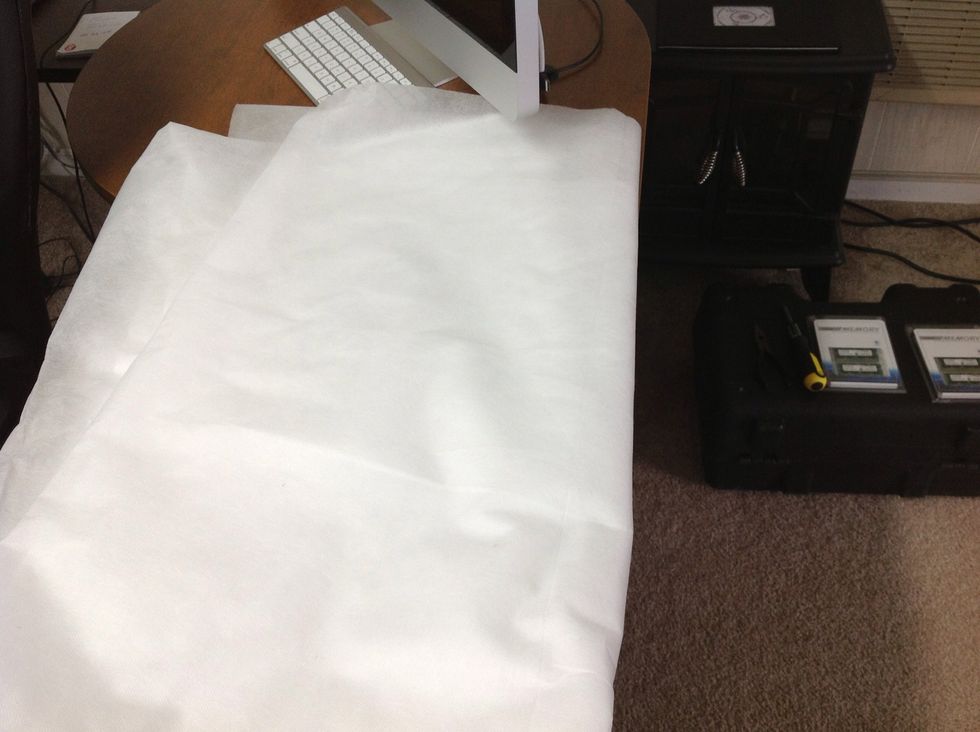 Lay a towel or soft cloth on flat desktop area as you will need to lay iMac face down.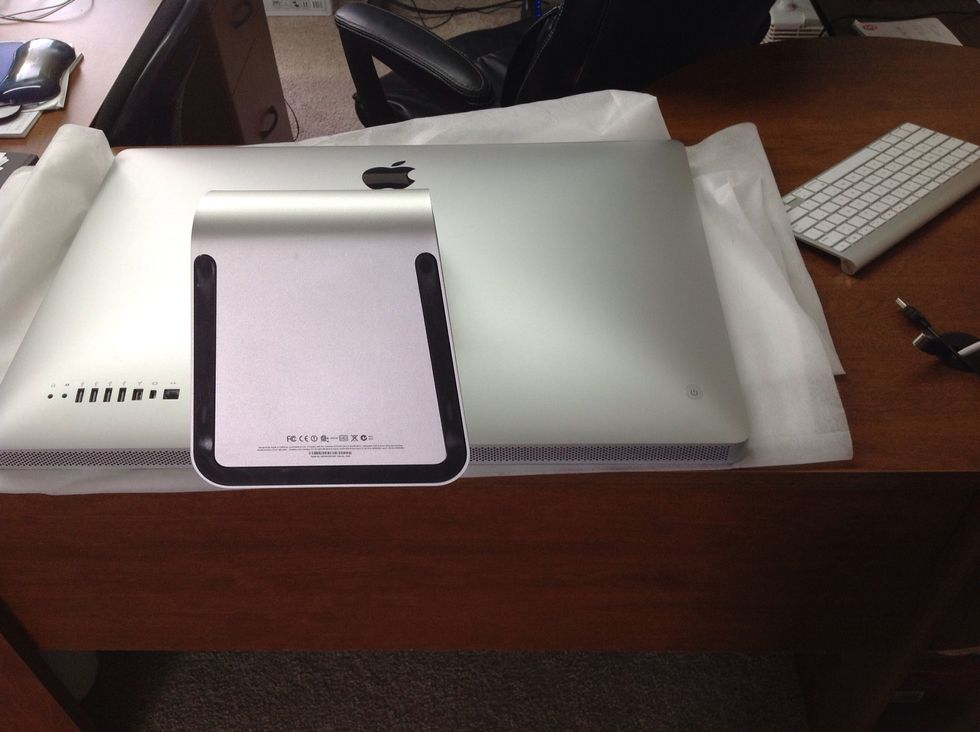 Lift iMac carefully (kind of heavy if 27" model, get someone to help you if needed for safety) and lay face down on cloth on desk.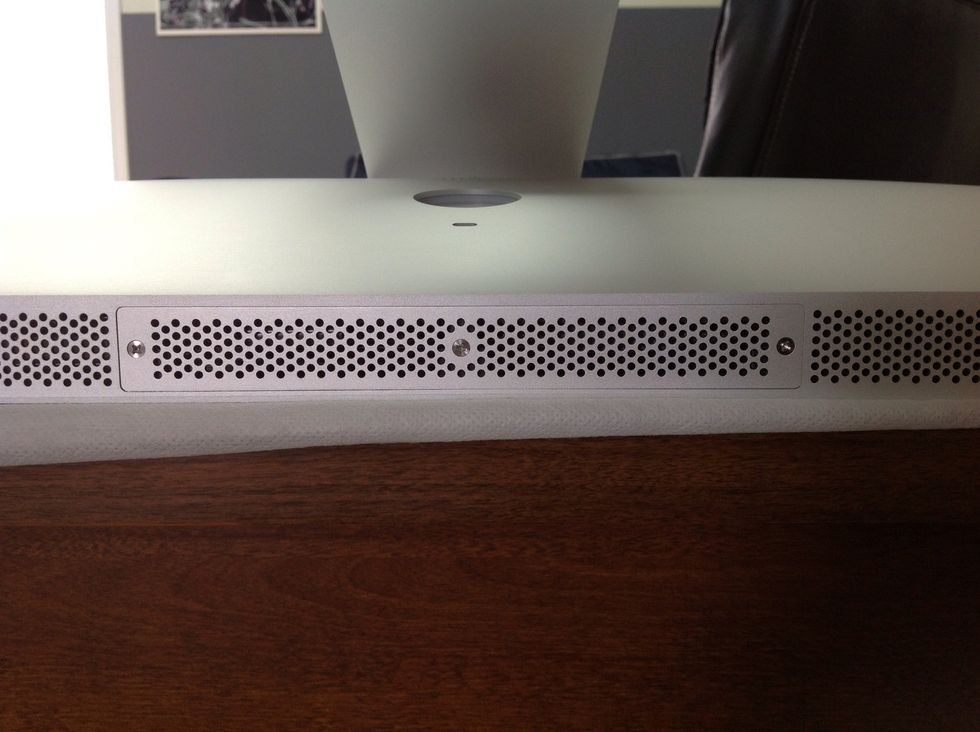 On bottom of screen (under iMac stand) you will find a small cover with 3 Phillips head screws in it.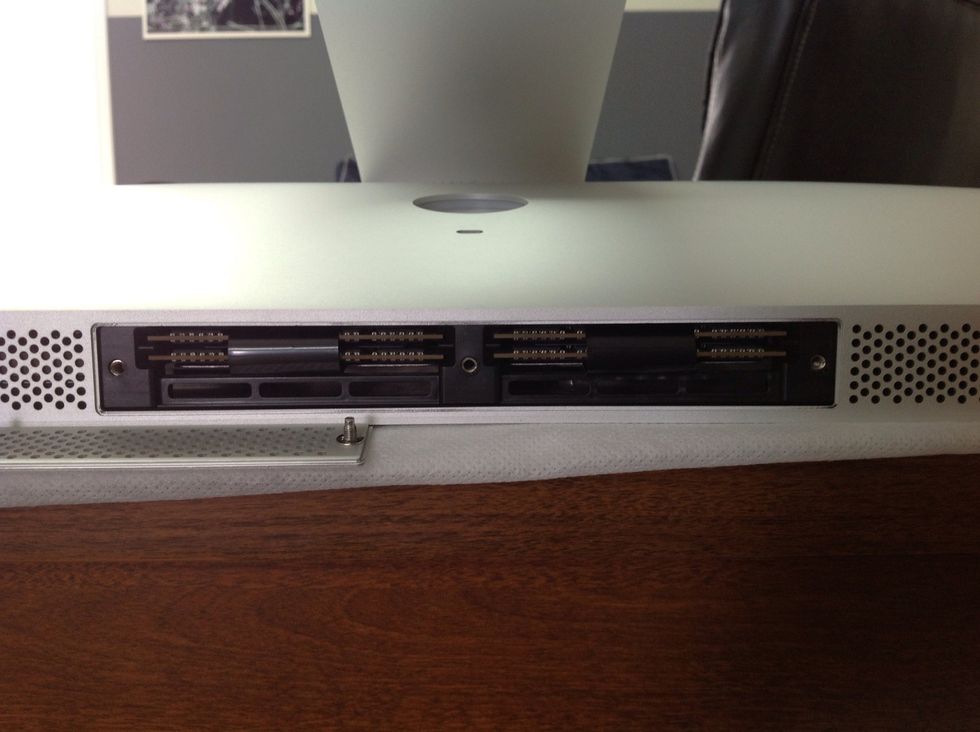 Back out the screws and remover cover. This will expose your memory cards/slots.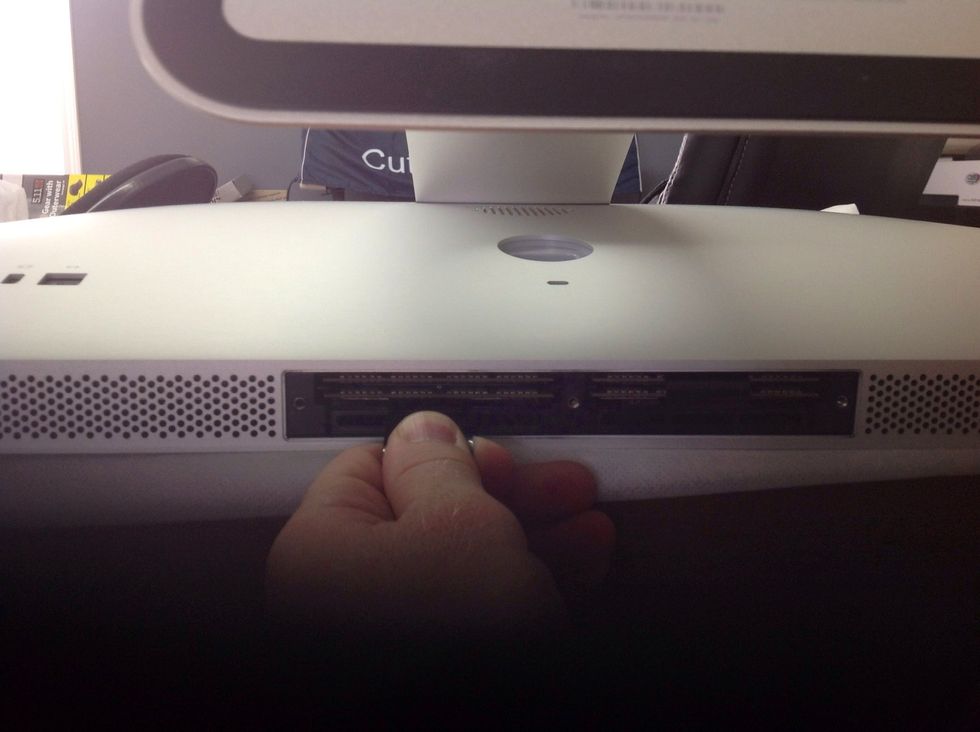 Pull black plastic strip out carefully (it is tucked in at top). Pull outward with steady pressure until the memory card(s) pops out a little.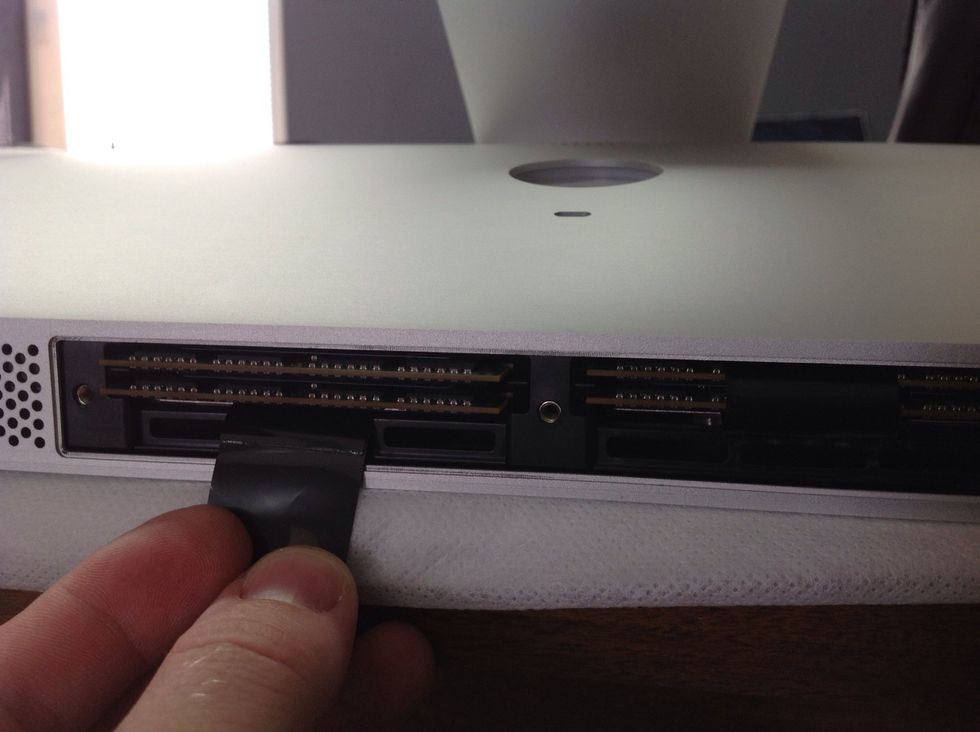 Should look like this. Remove the rest of the way by hand.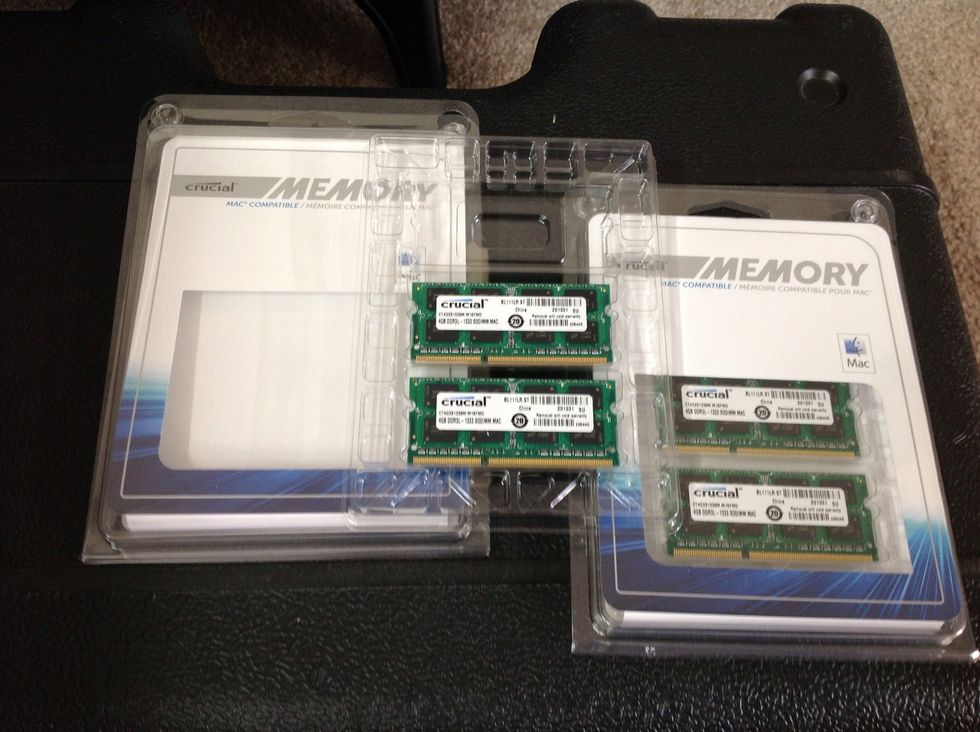 I am replacing 4- 2 gb sticks of Samsung memory (factory) with 4- 4 gb sticks of crucial memory. Your computer may have only two memory cards or different size cards from factory.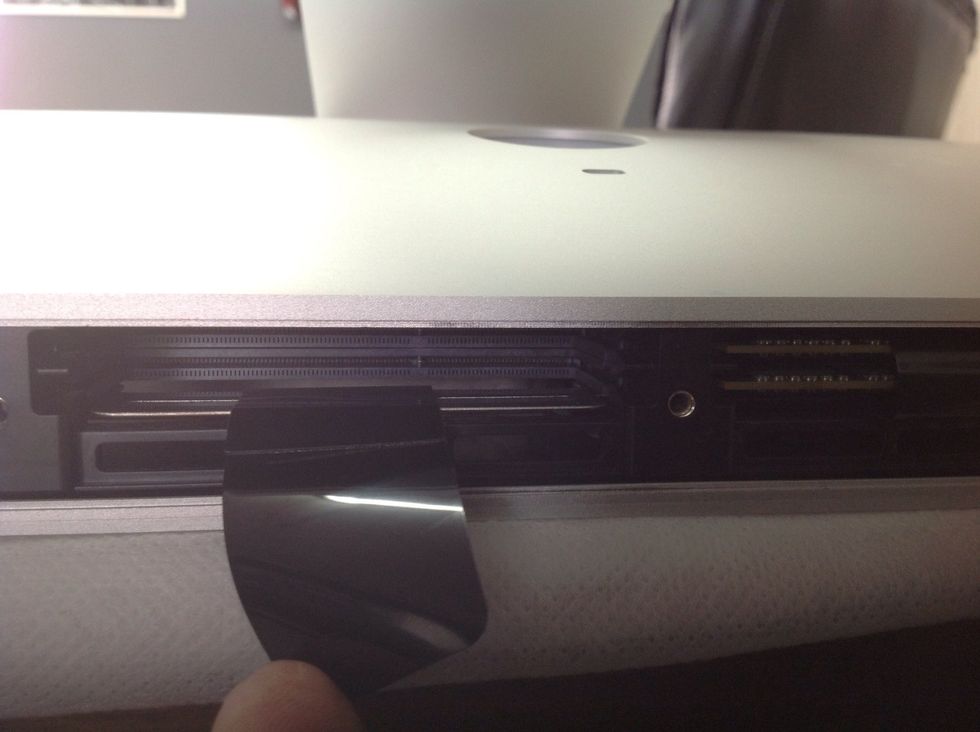 Here's the empty slots on left side.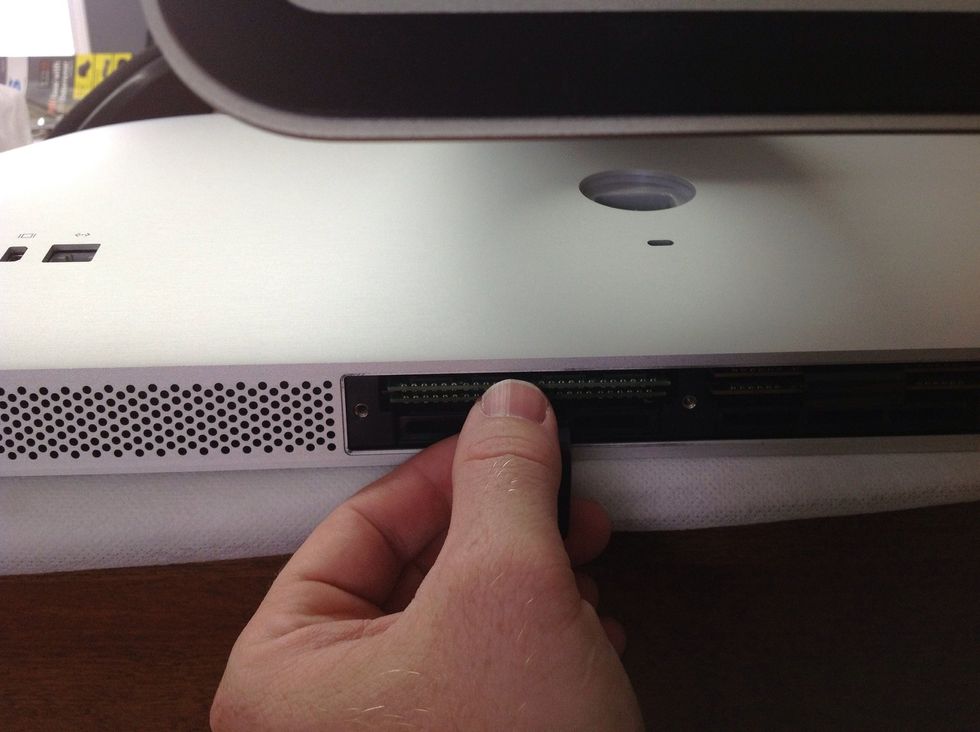 Carefully insert new memory cards in the same orientation the ones you removed were. Push until you feel it pop into place.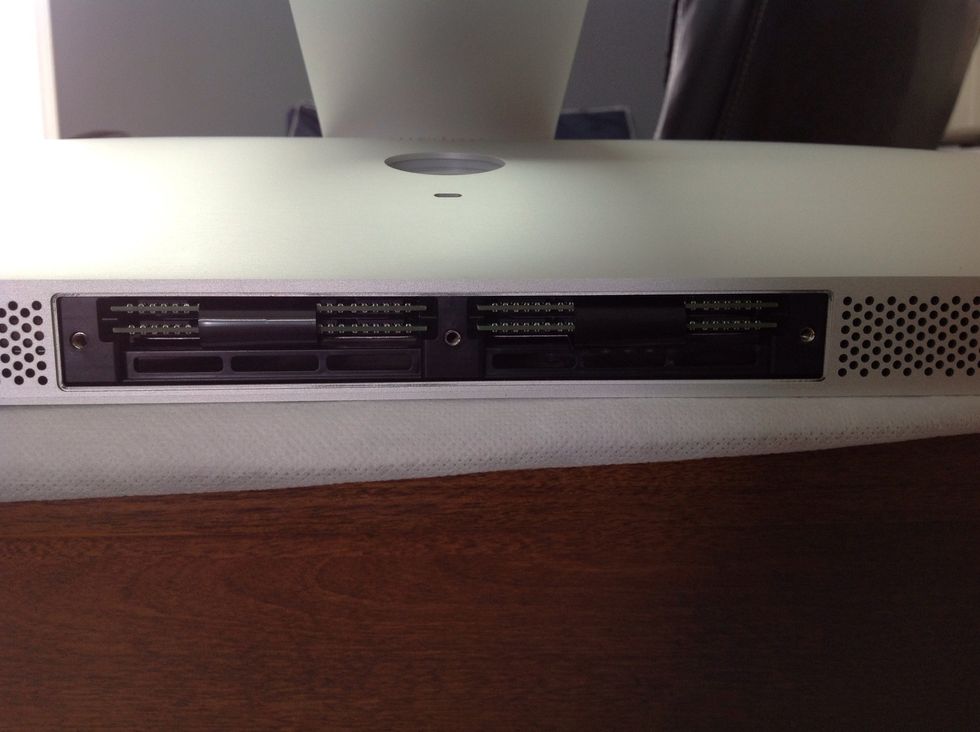 Repeat these steps for other two cards on right. This pic shows all four new cards in place and black strips tucked back in.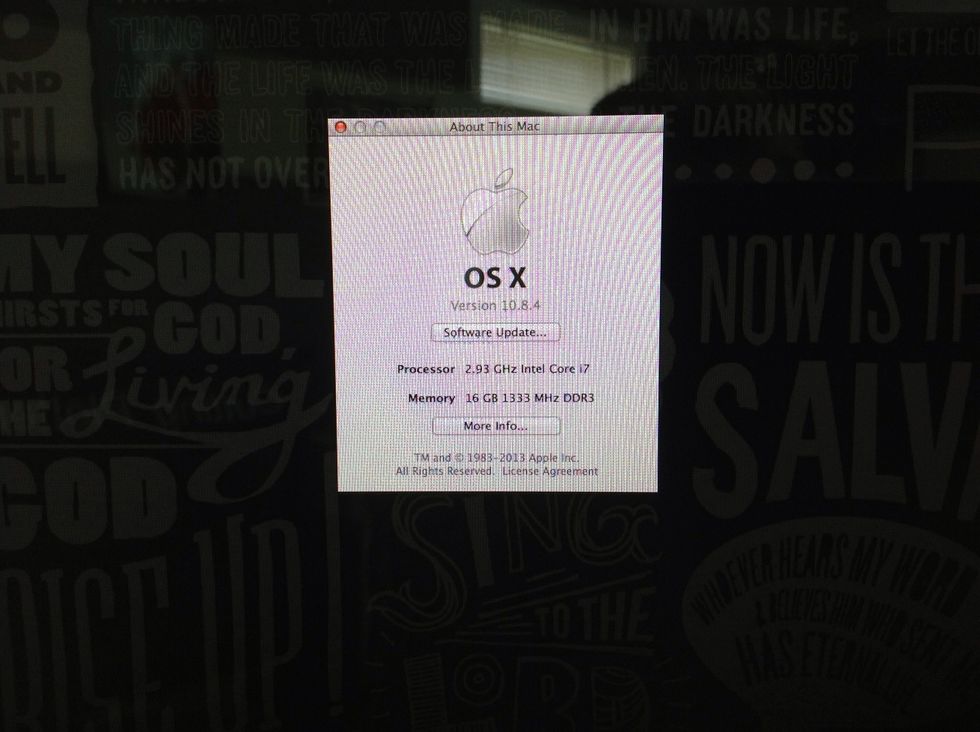 Reattach aluminum cover. Stand iMac back up on its stand and plug back in. Start it up and go to the Apple logo and "About this Mac". Verify total memory is correct and enjoy a faster system!
Replacement memory sticks
Soft cloth/towel/surface
Phillips screwdriver