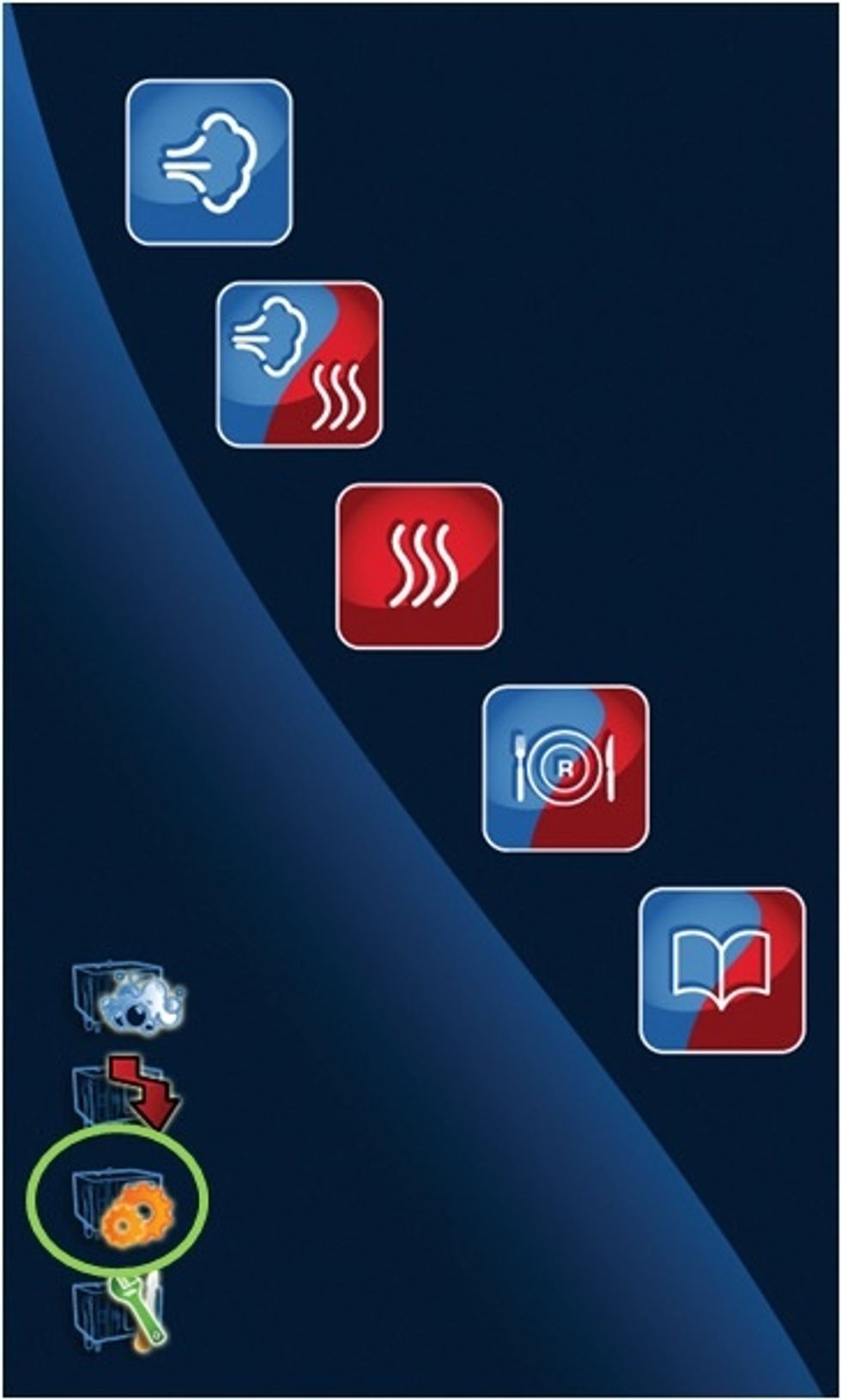 Access the main menu screen. Touch the icon with the orange gears.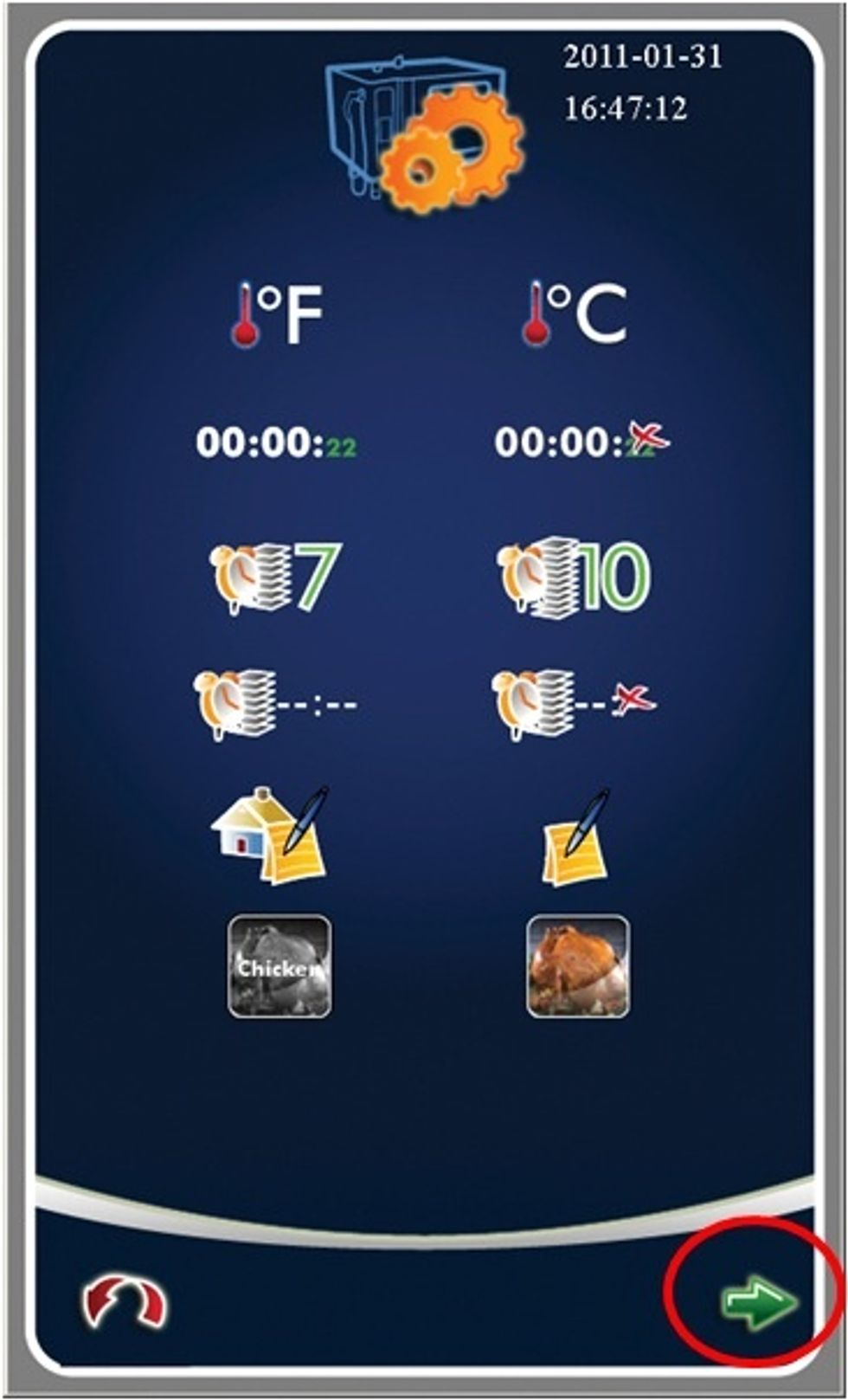 Press the green arrow in the bottom right corner to go to the next screen.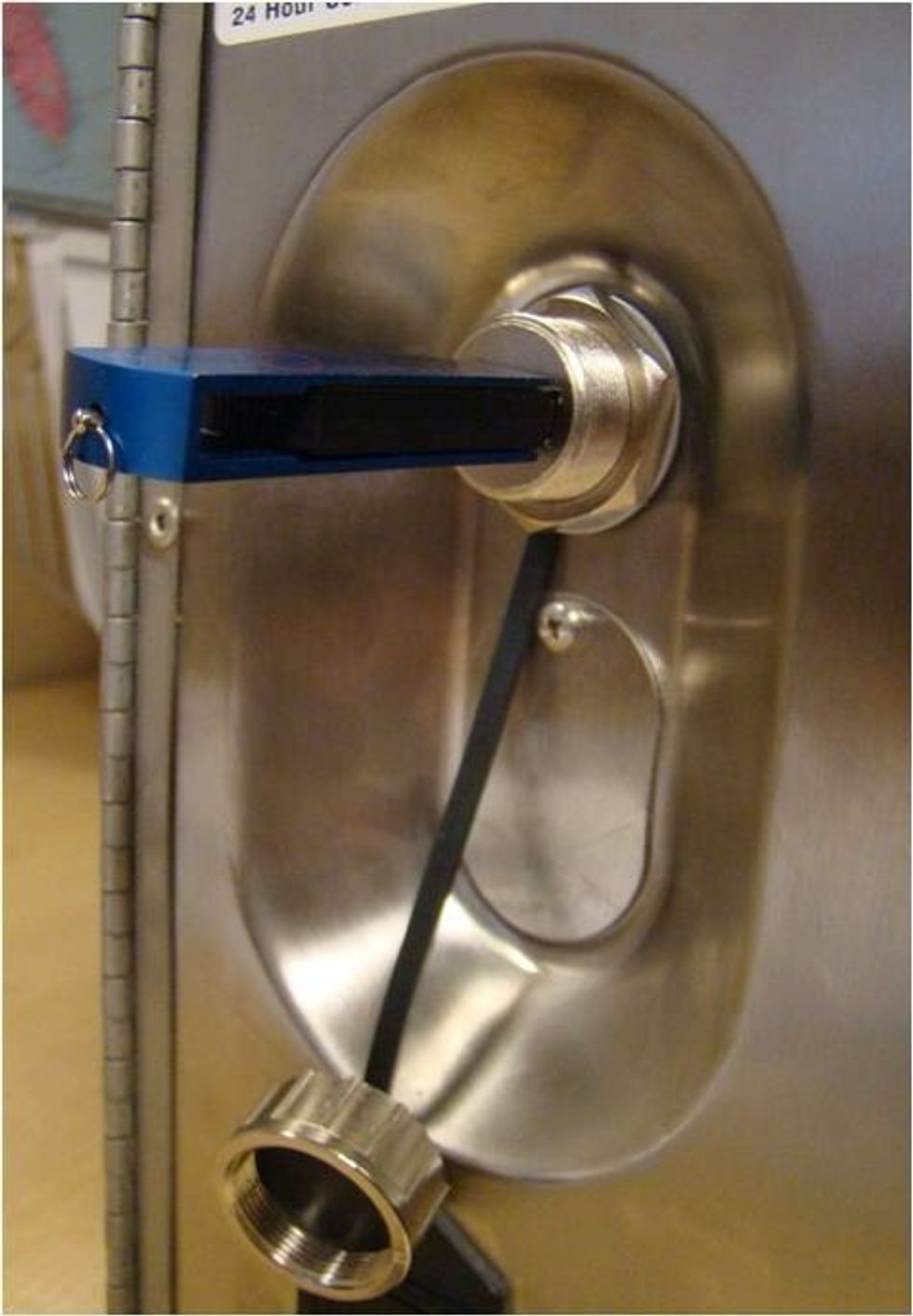 Locate the USB port on the left side of the front panel. Remove cap n insert your USB thumb drive.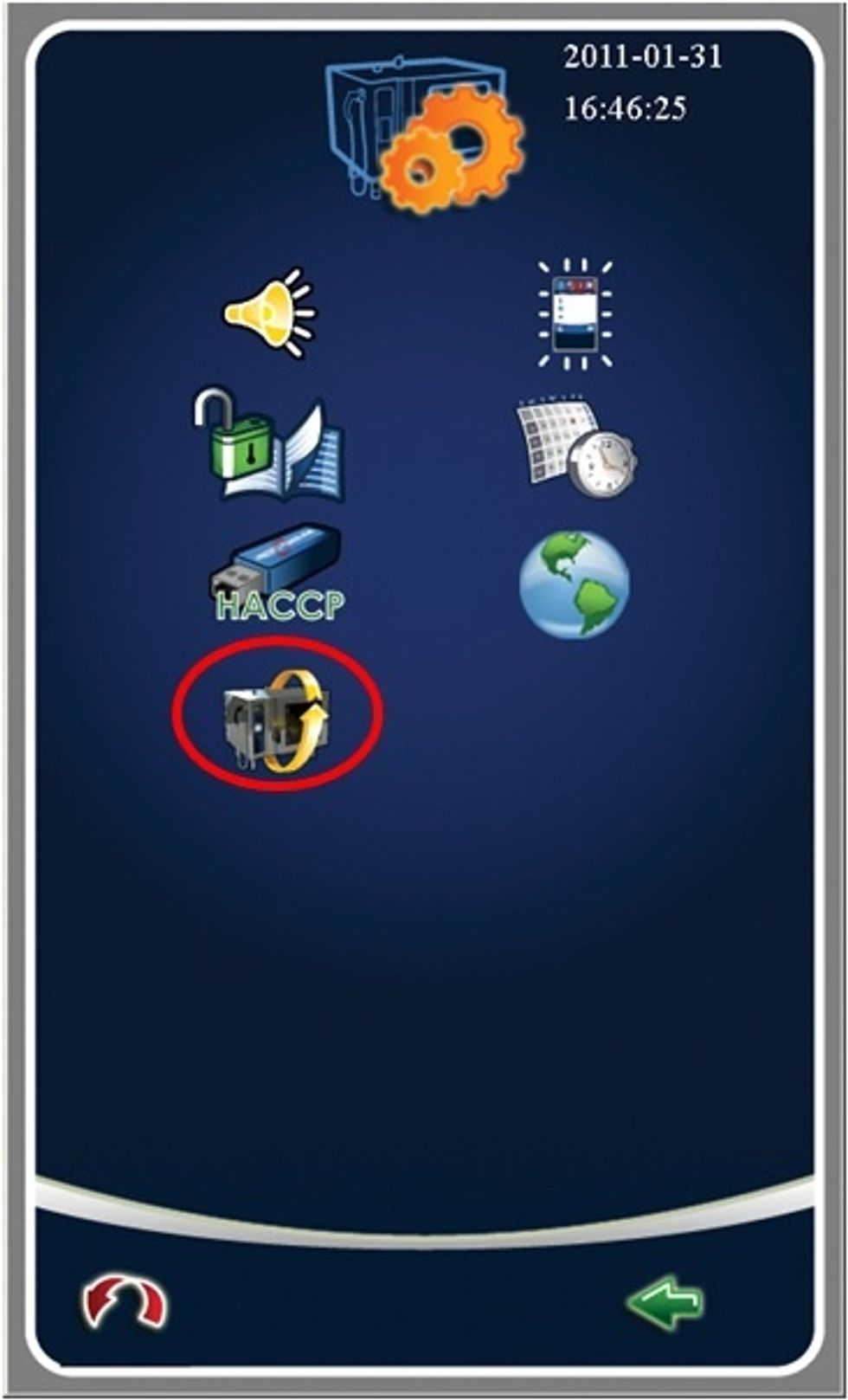 After the USB thumb drive is installed, touch the icon with arrow going around the oven.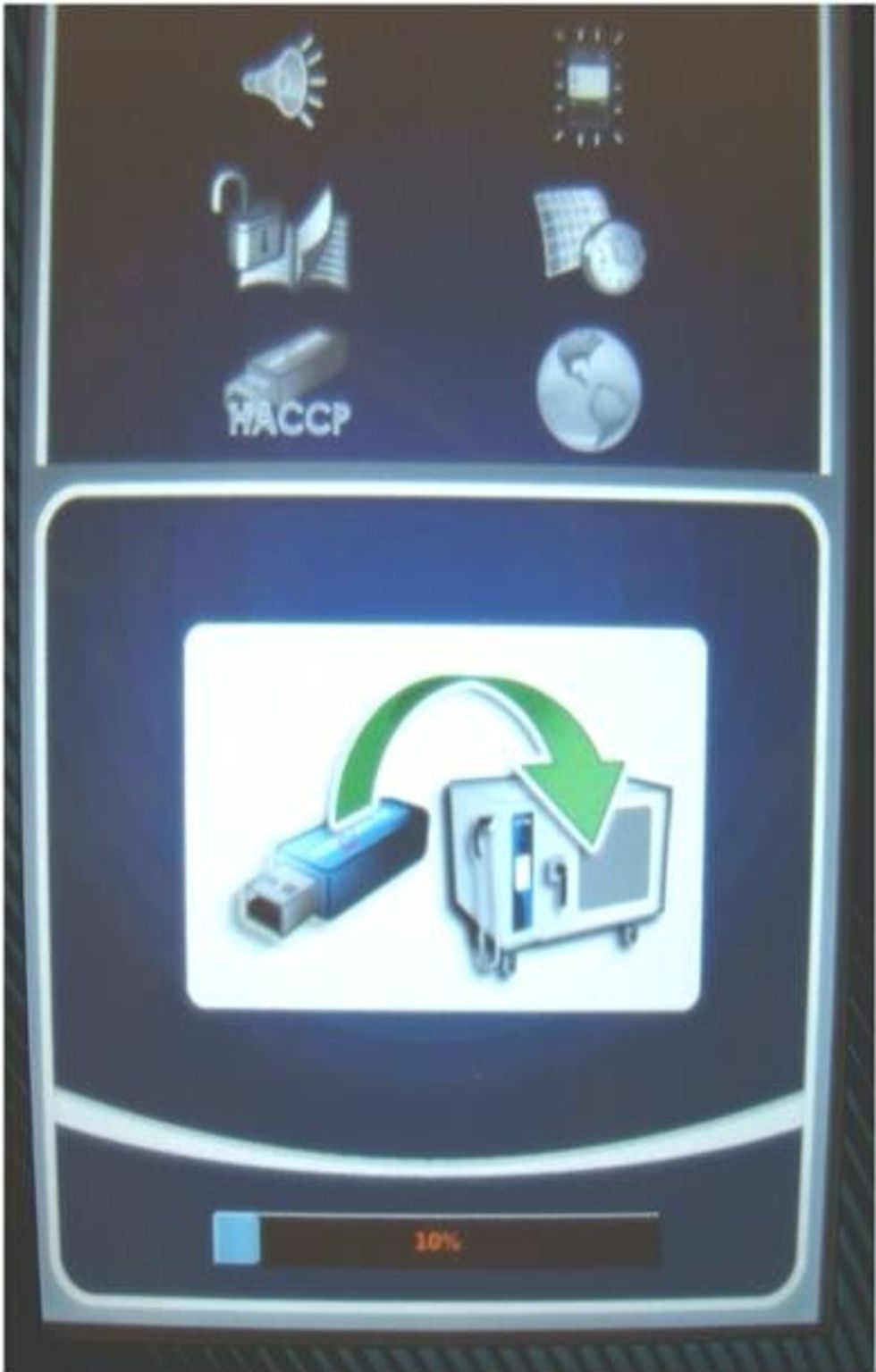 Instantly after you should see the loading screen.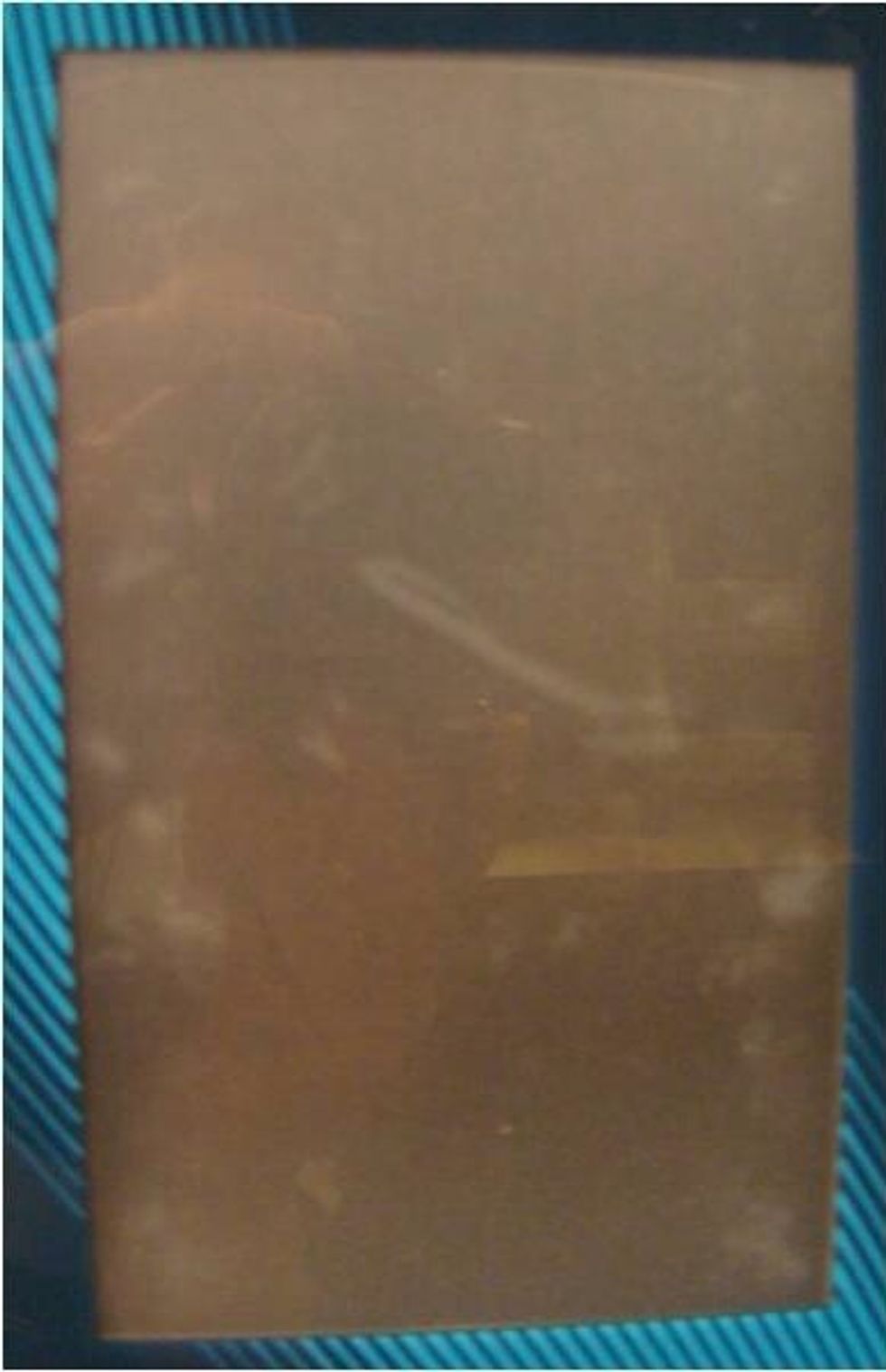 As the software is loading the screen will turn off. During this time do not touch the screen or press the on/off buttons.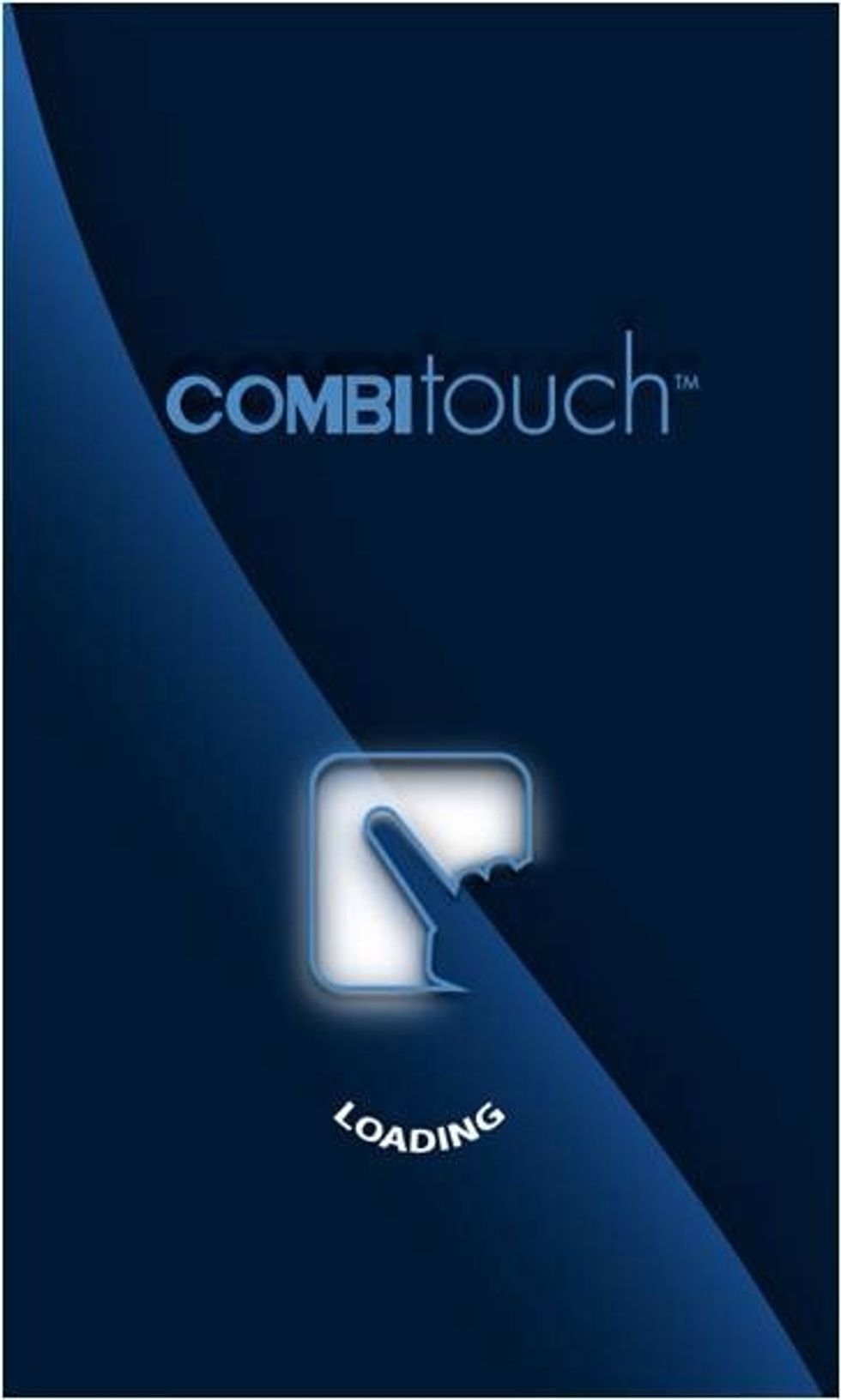 The control will come back on and start loading.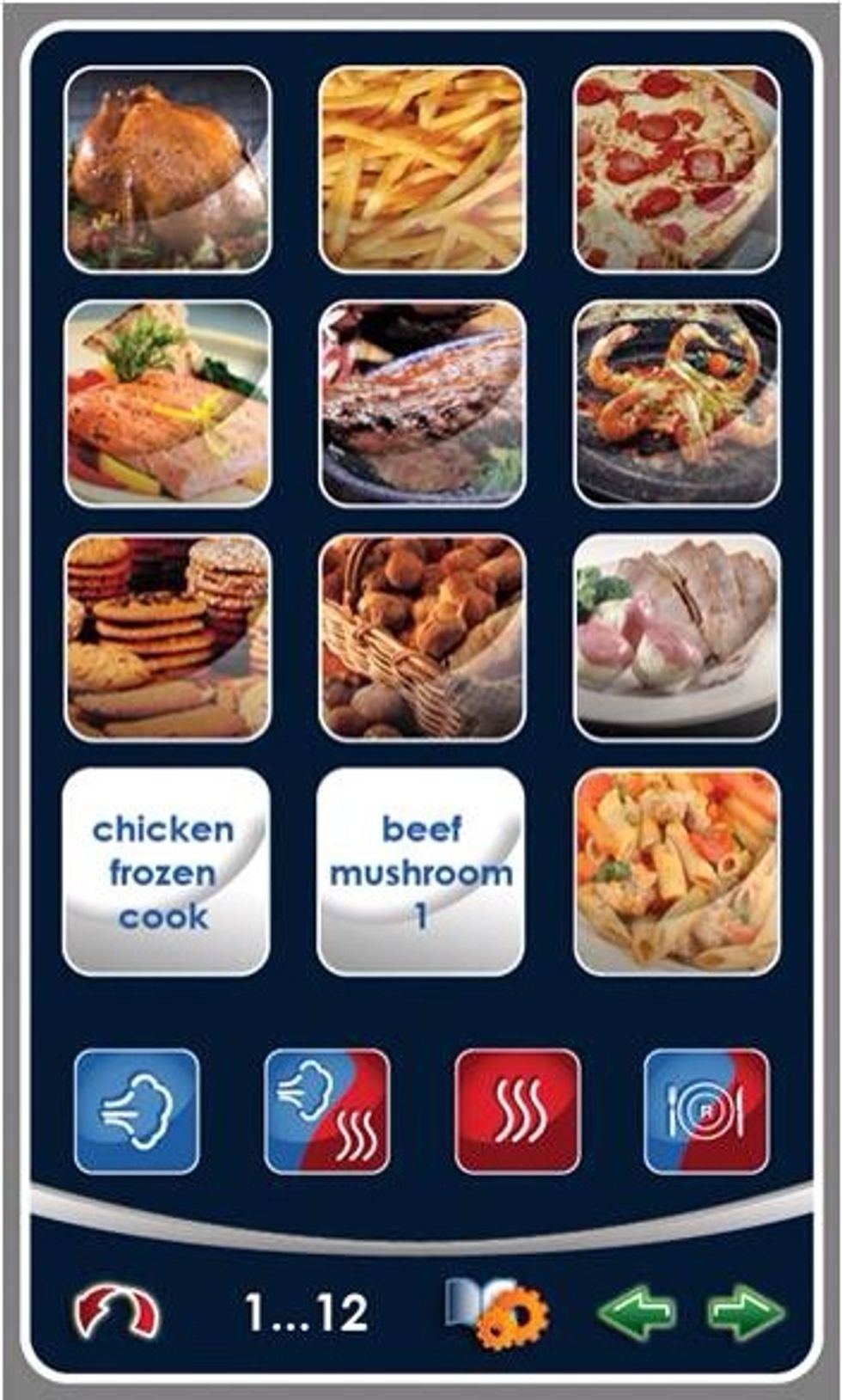 Once the control is done loading, the recipe screen will appear.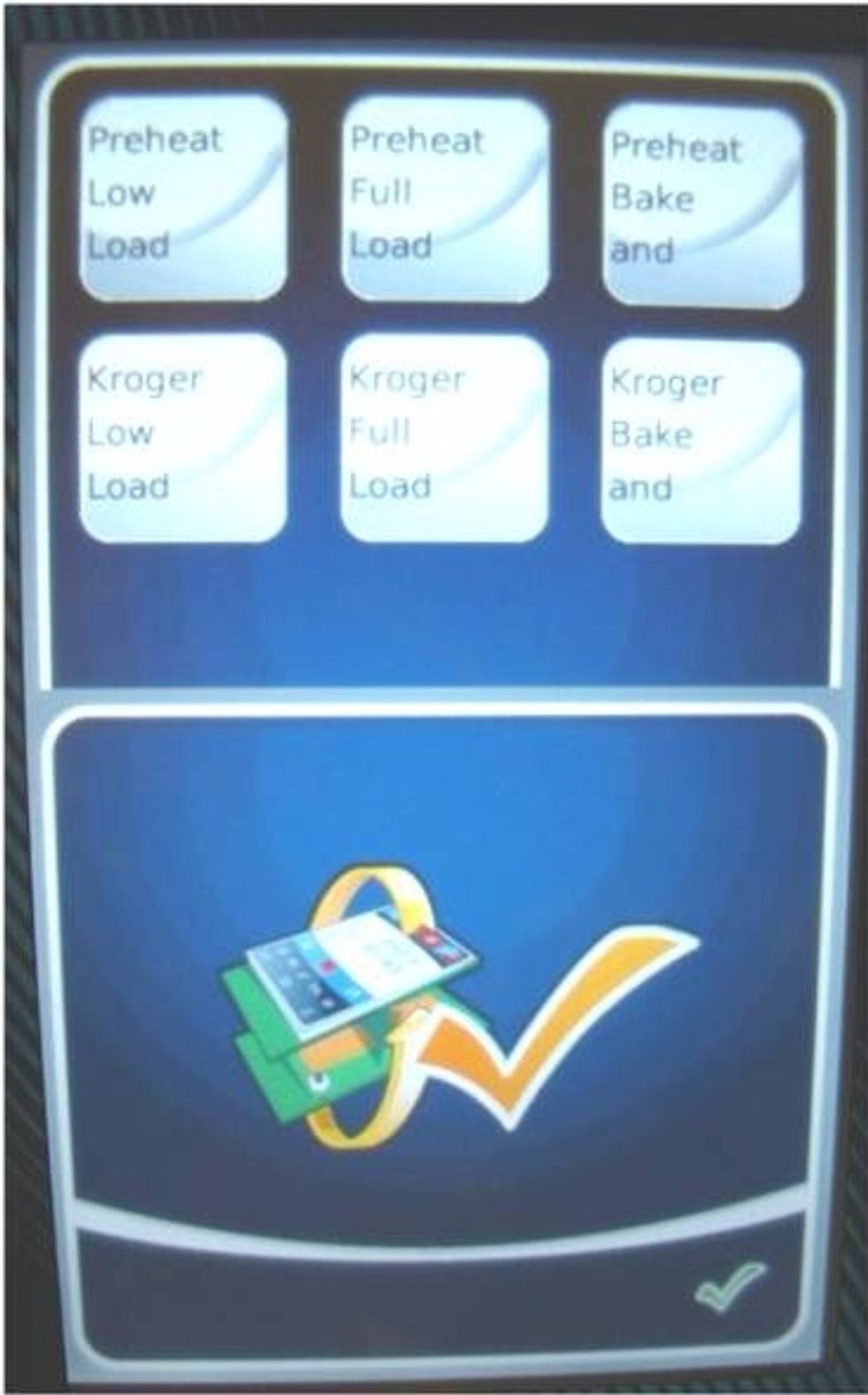 Wait a few moments, an image with a check mark will pop up, indicating the software update is complete. Touch the green check mark and then touch the red arrow in the left corner.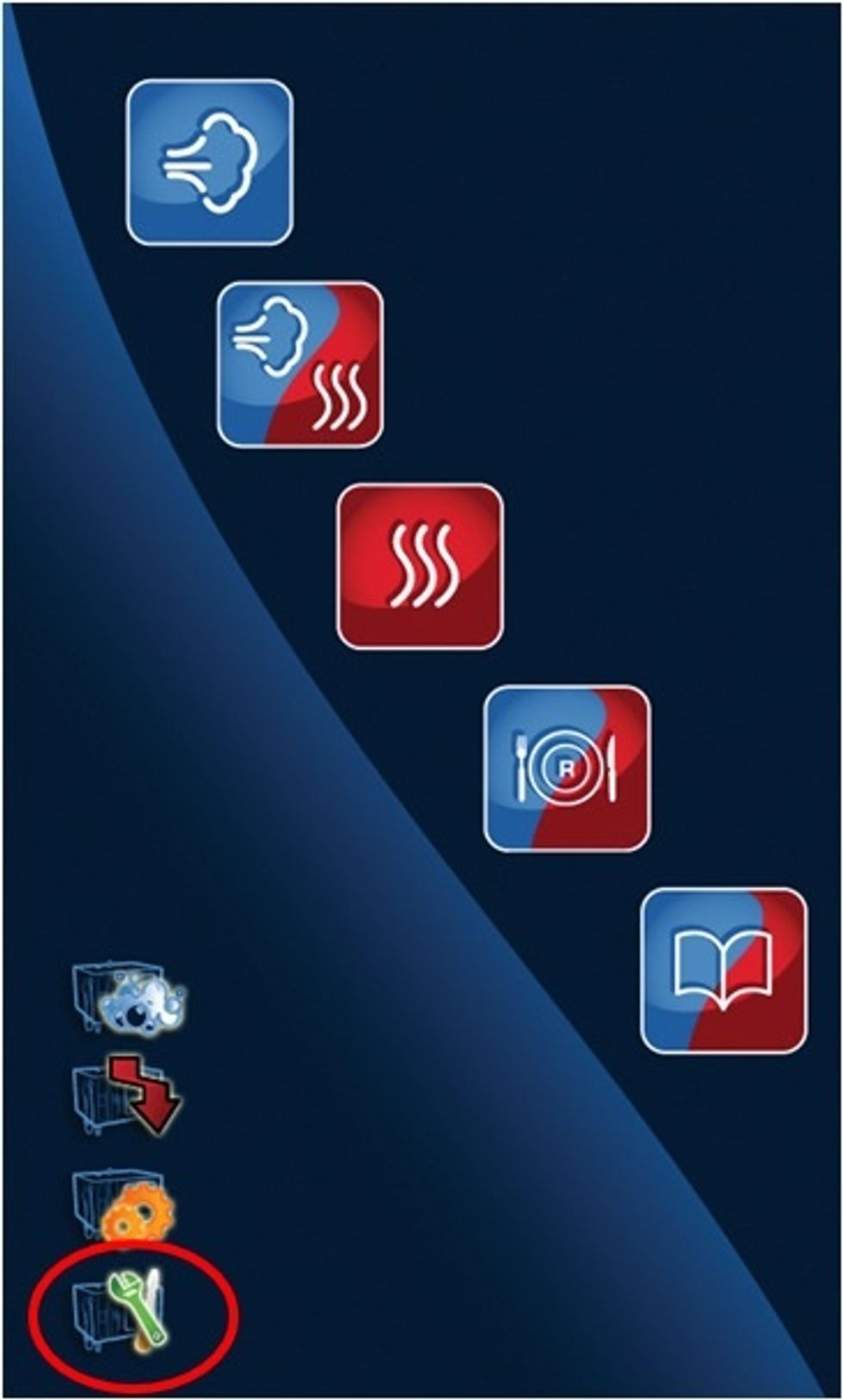 Now you want to verify that the software is accurate. Touch the icon with the screwdriver and wrench.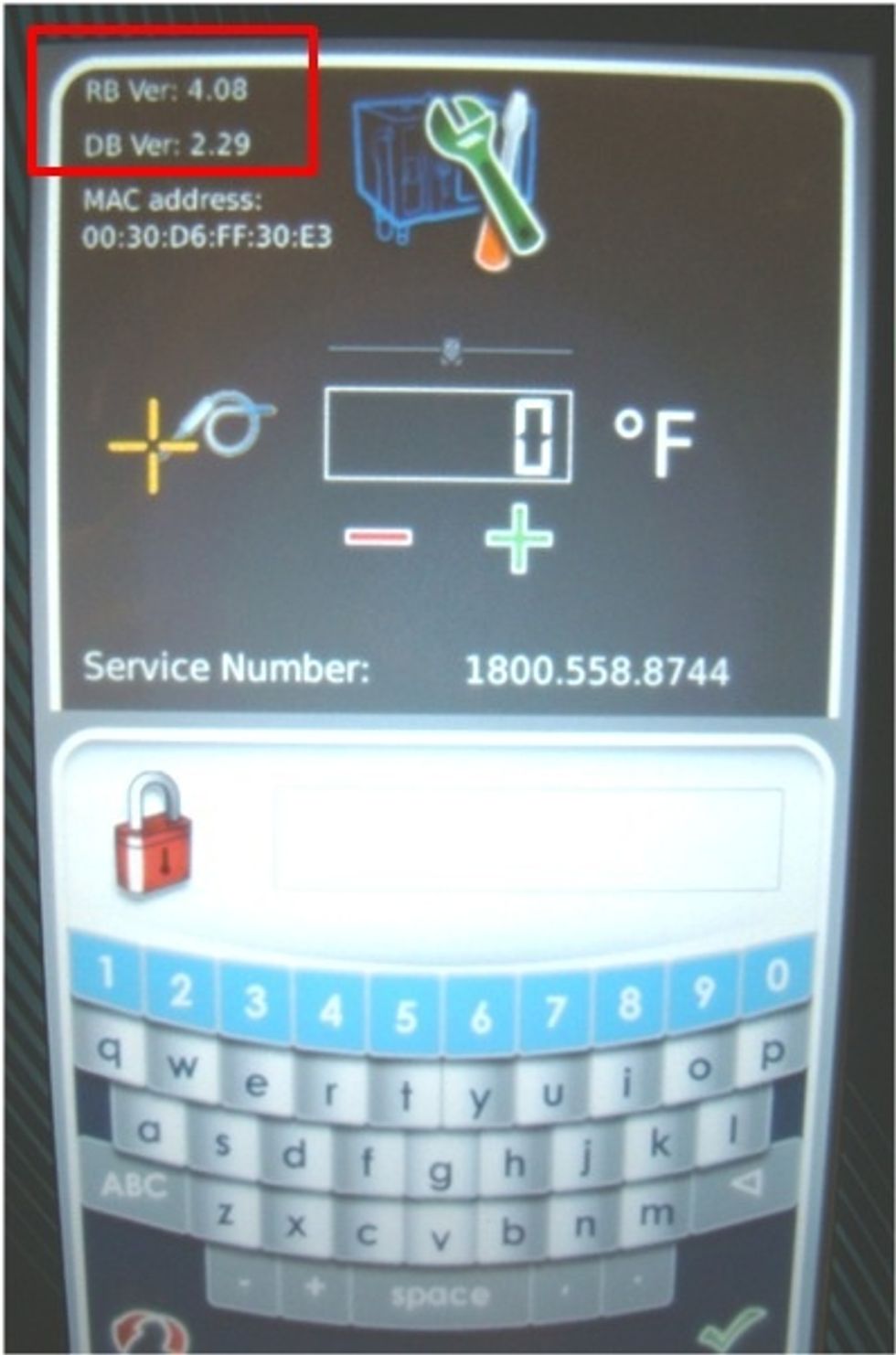 The software version is located in the top left corner. (RB=relay board / DB=display board)
The creator of this guide has not included tools