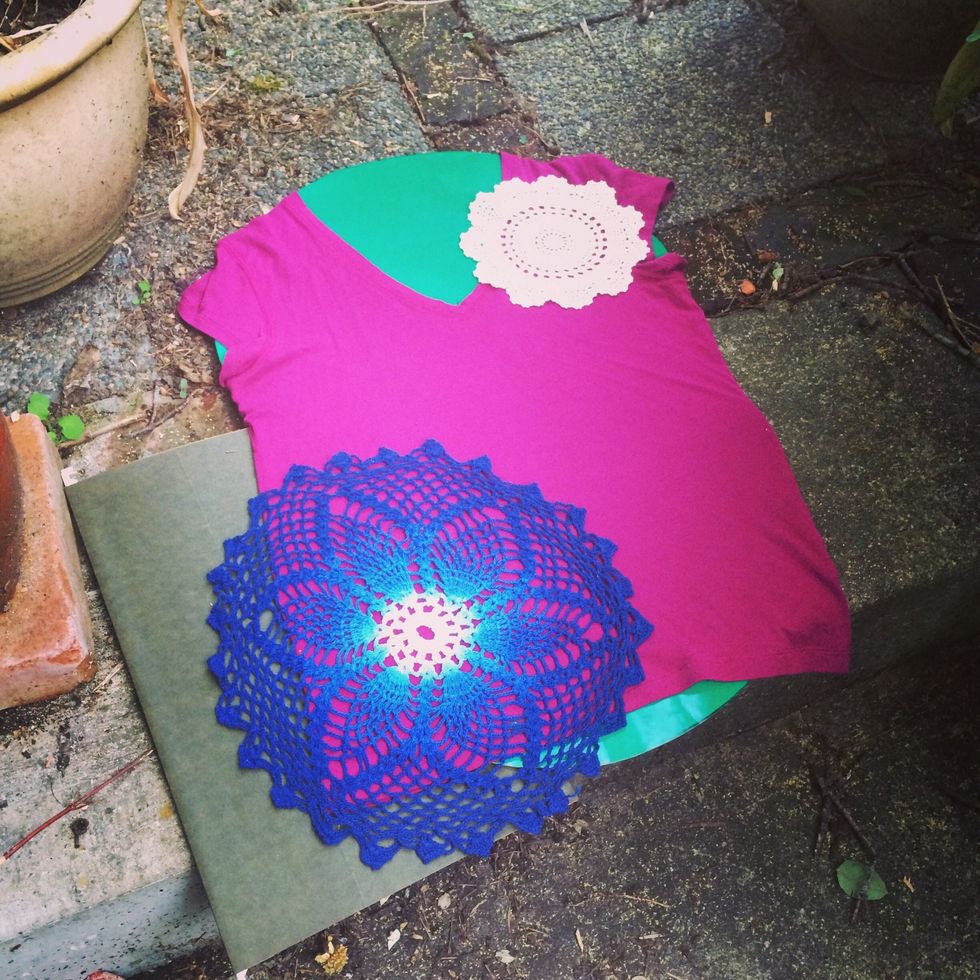 Take an old t-shirt or a thrift store find and place doilies on top of it. Also place something inside the t-shirt to avoid bleaching the back. I used scrap vinyl. Cardboard could also work.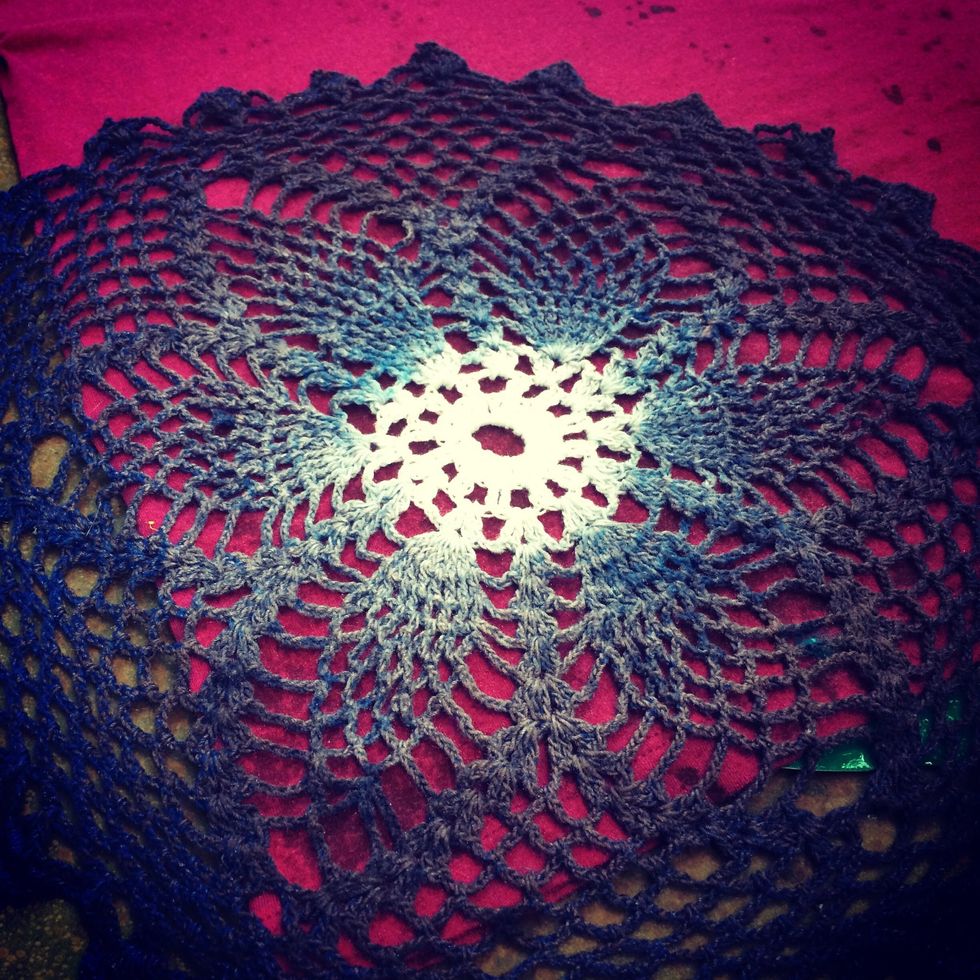 Pour bleach into a spray bottle & spray on top of area with doily on it. Feel free to spray wherever you want the bleach to discolour the t-shirt. Add minimal bleach to start then add more as needed.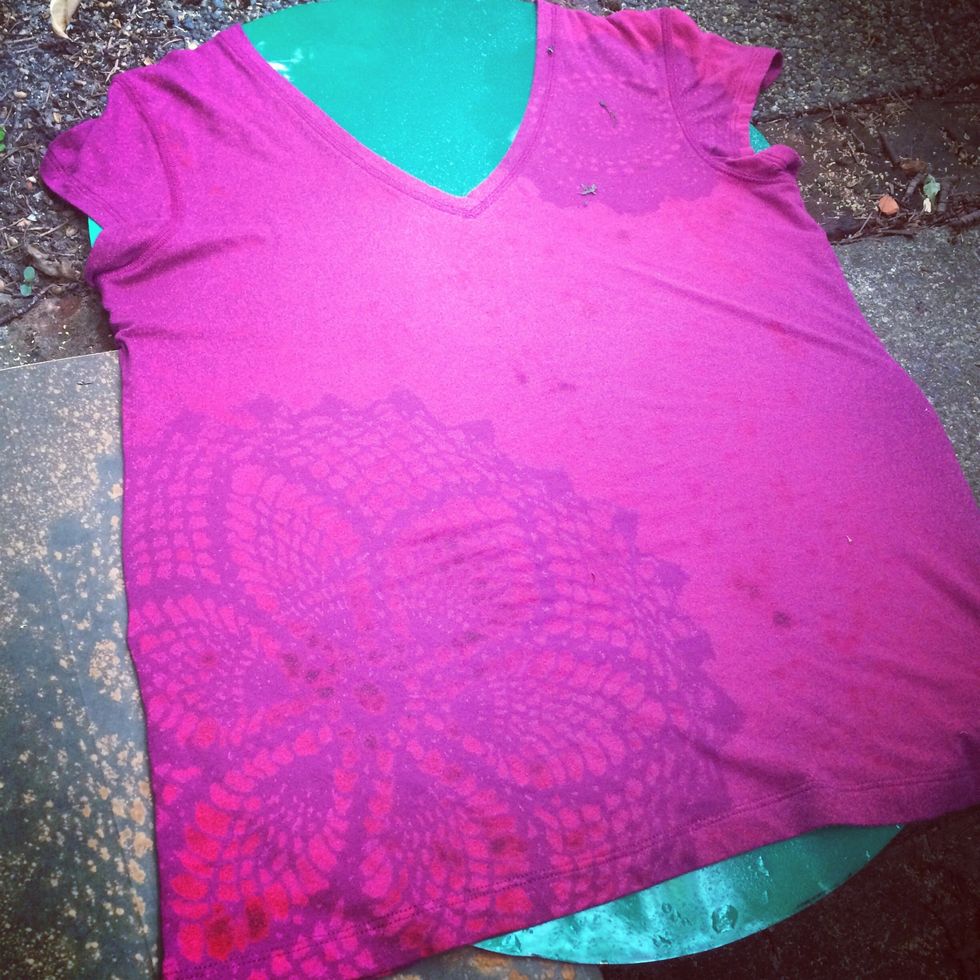 Remove doilies and allow bleach to dry. The bleach will start to remove the colour right away.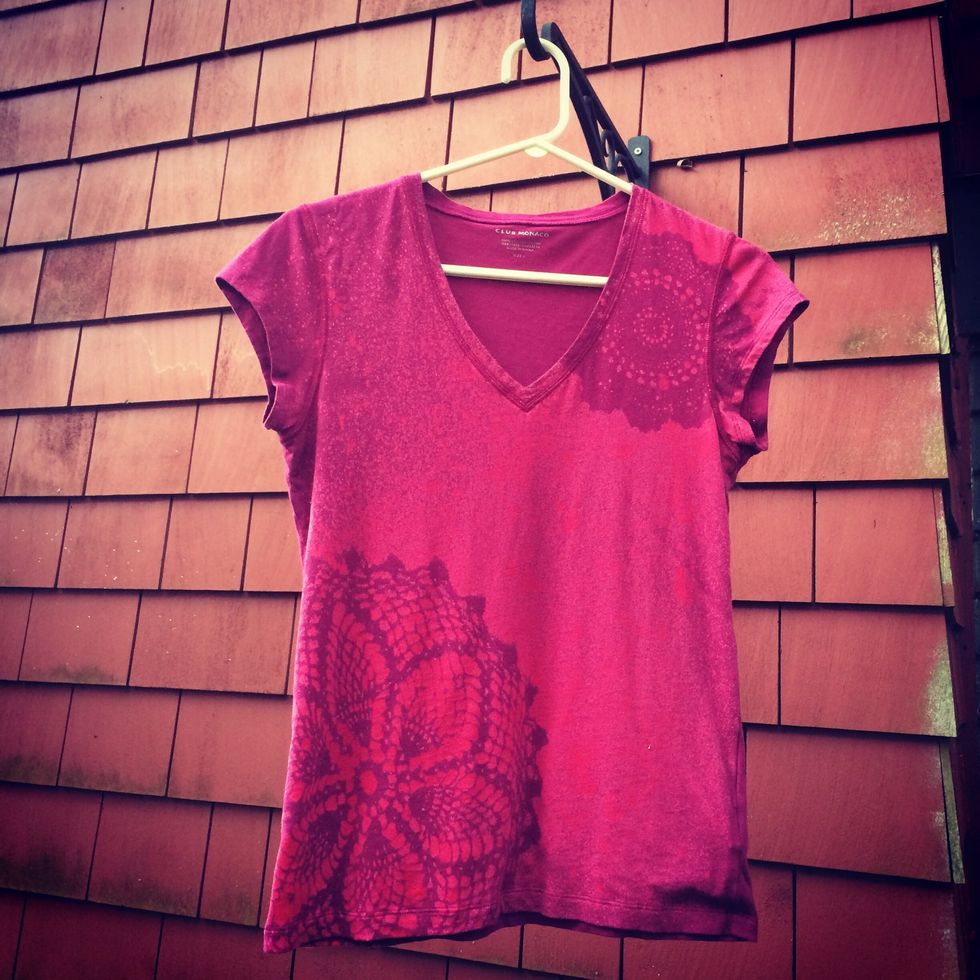 Hang to dry. Once dry then wash the t-shirt.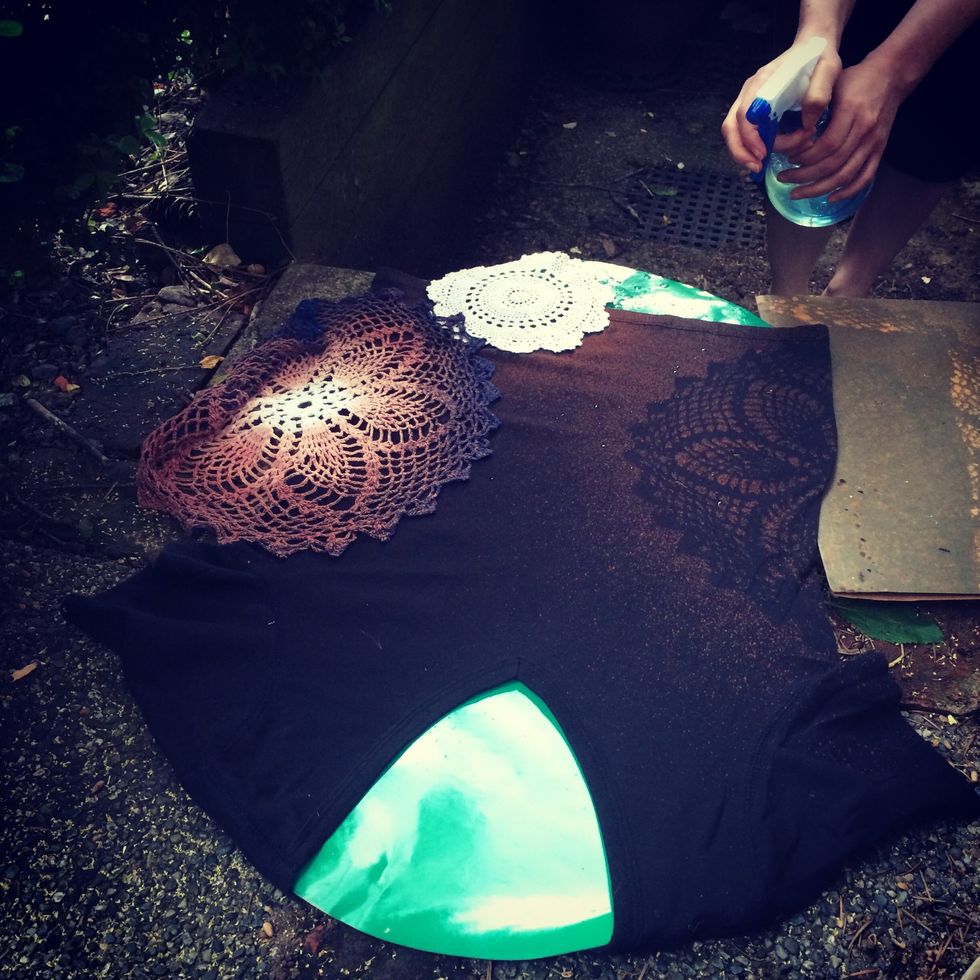 Try different patterns and objects.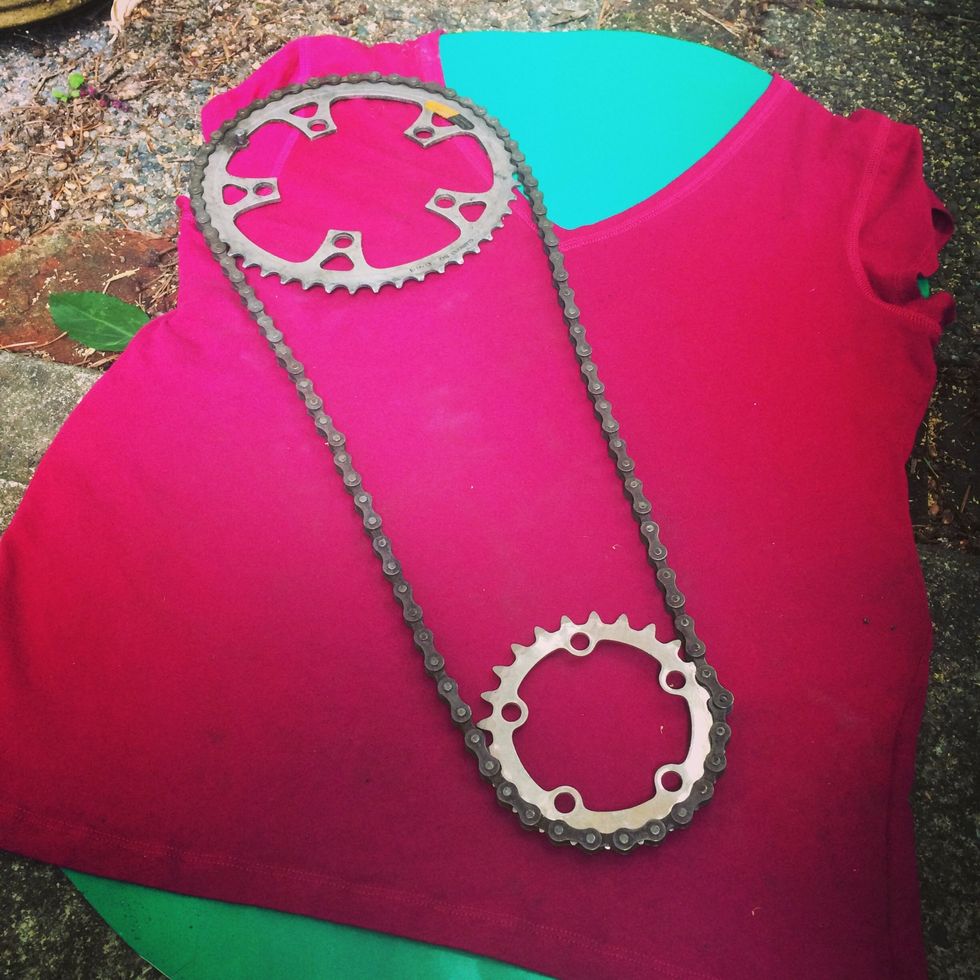 For example I tried bike parts on one thrift store t-shirt.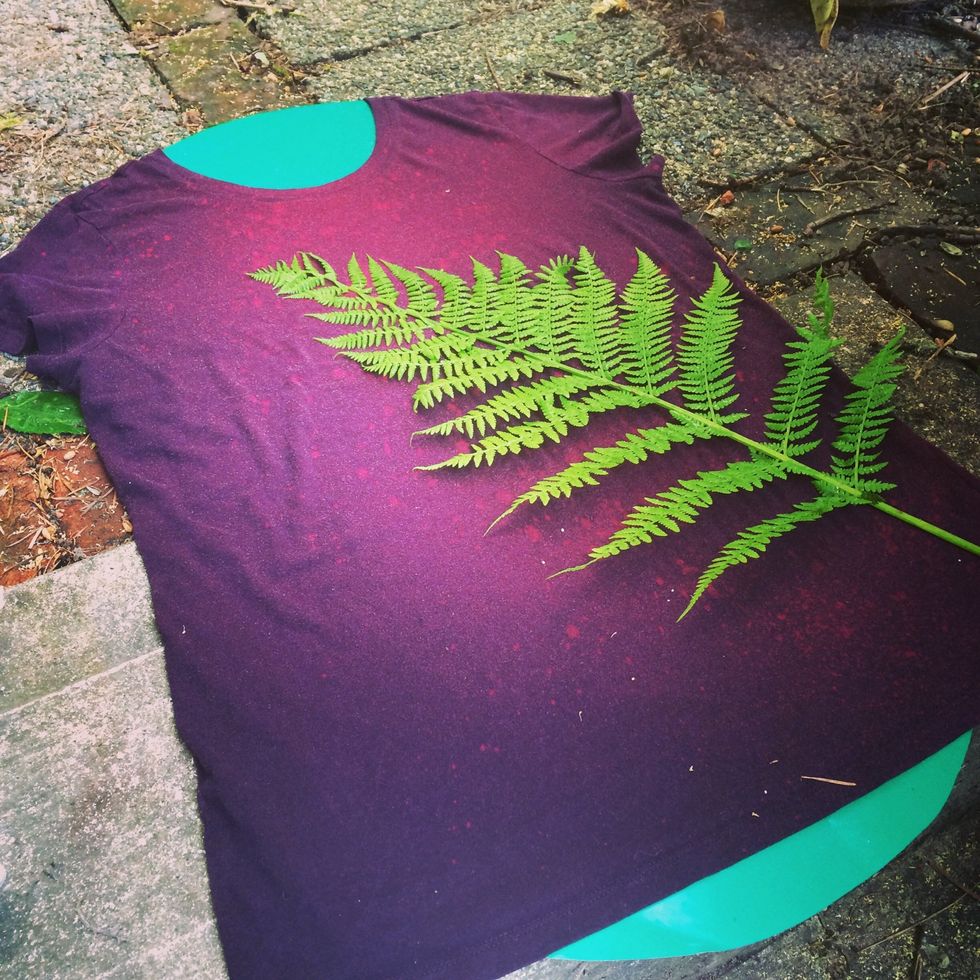 Or leaves.
Here are a few finished t-shirts using different objects to block out the bleach.
T-shirt
Bleach
Spray bottle
Doilies
Denise Corcoran
crafter extraordinaire. upcycler of things. coffee addict. fearless adventurer. always talking to strangers. goofball, nerd & big time giggler.