Vanity found on Craig's list for a steal. I just wiped it down to remove dust. With Chalk paint, there is no need to strip, sand, or prime.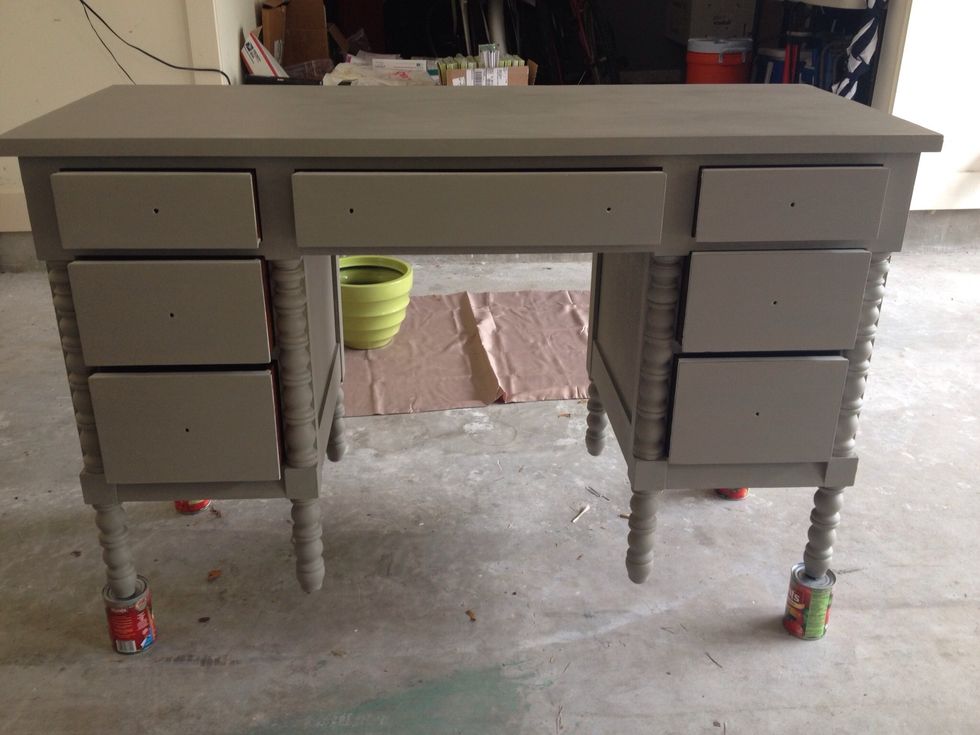 I used 2 coats of old white after removing hardware (sorry forgot to photograph!) & let dry overnight (it dries incredibly fast, like 20 minutes fast, but I was cautious & patient for once).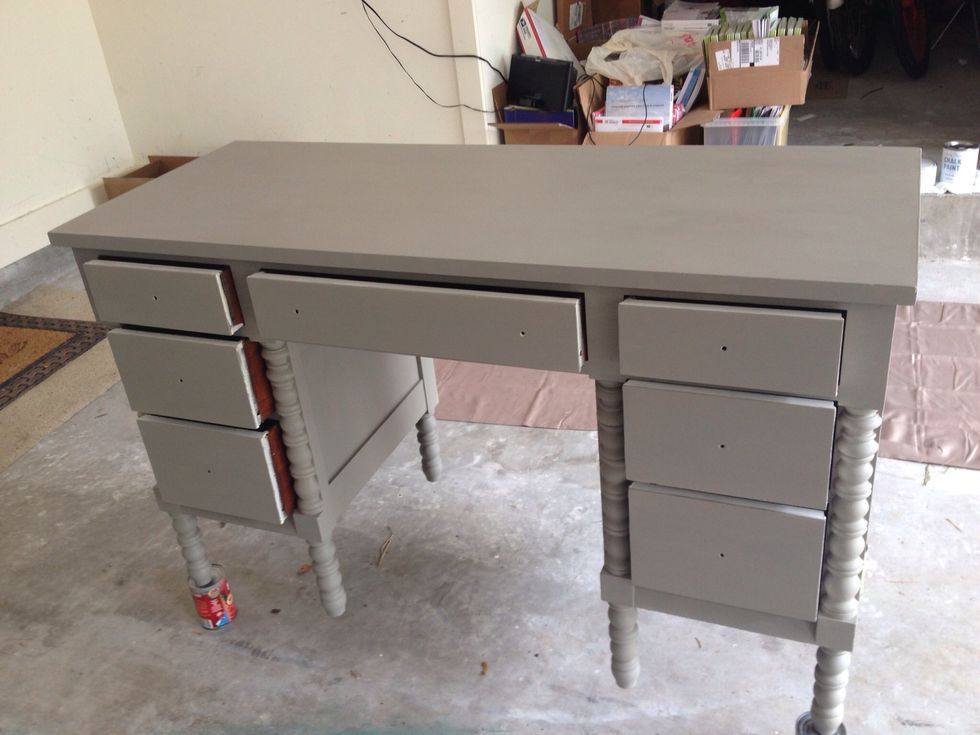 Applied 2 coats of French linen paint (I know, I know, I'm a horrible for not painting the whole drawer inside, don't judge me). Once dry, use a rag to apply wax, like the karate kid wax on, wax off.
The wax seals the paint. I used clear wax here. Wax before you distress or ALL your paint will be sanded away!! Allow the wax to dry overnight. Add hardware and you're done! Maybe....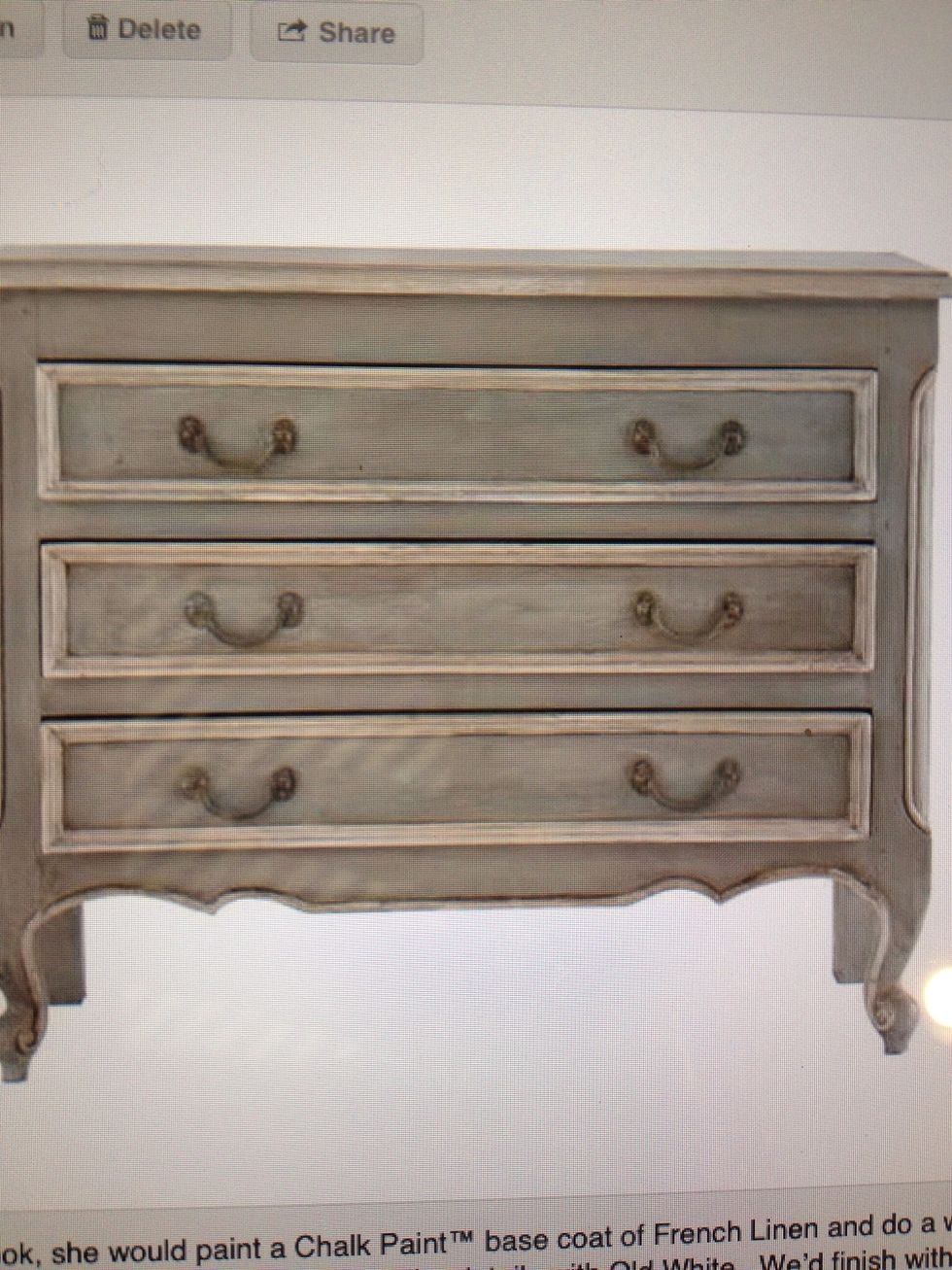 I really liked the look of this piece and just felt mine wasn't finished. I wanted to add trim but didn't want use wood b/c that would require buying a saw and honestly power tools are scary.
I was convinced I could find something I could cut myself easily to frame the drawers. I was hoping to find styrofoam moulding for crown moulding, but I couldn't find the size I needed at Lowe's.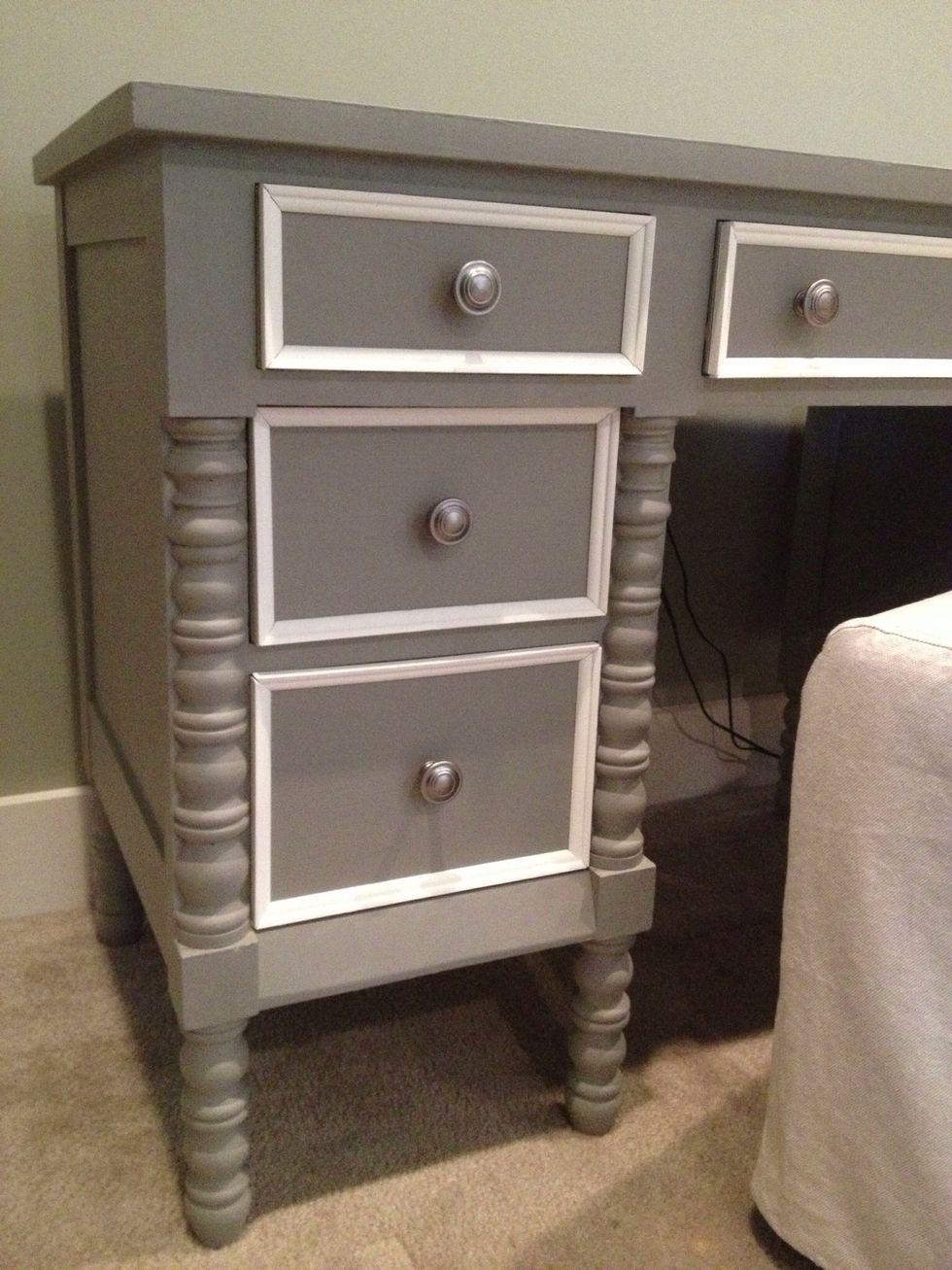 I ended up buying PVC moulding made for outdoor use thinking it would be easier to cut than wood...WRONG. A new miter saw, lots of Measurements, & my Hubby's strong arms got us here.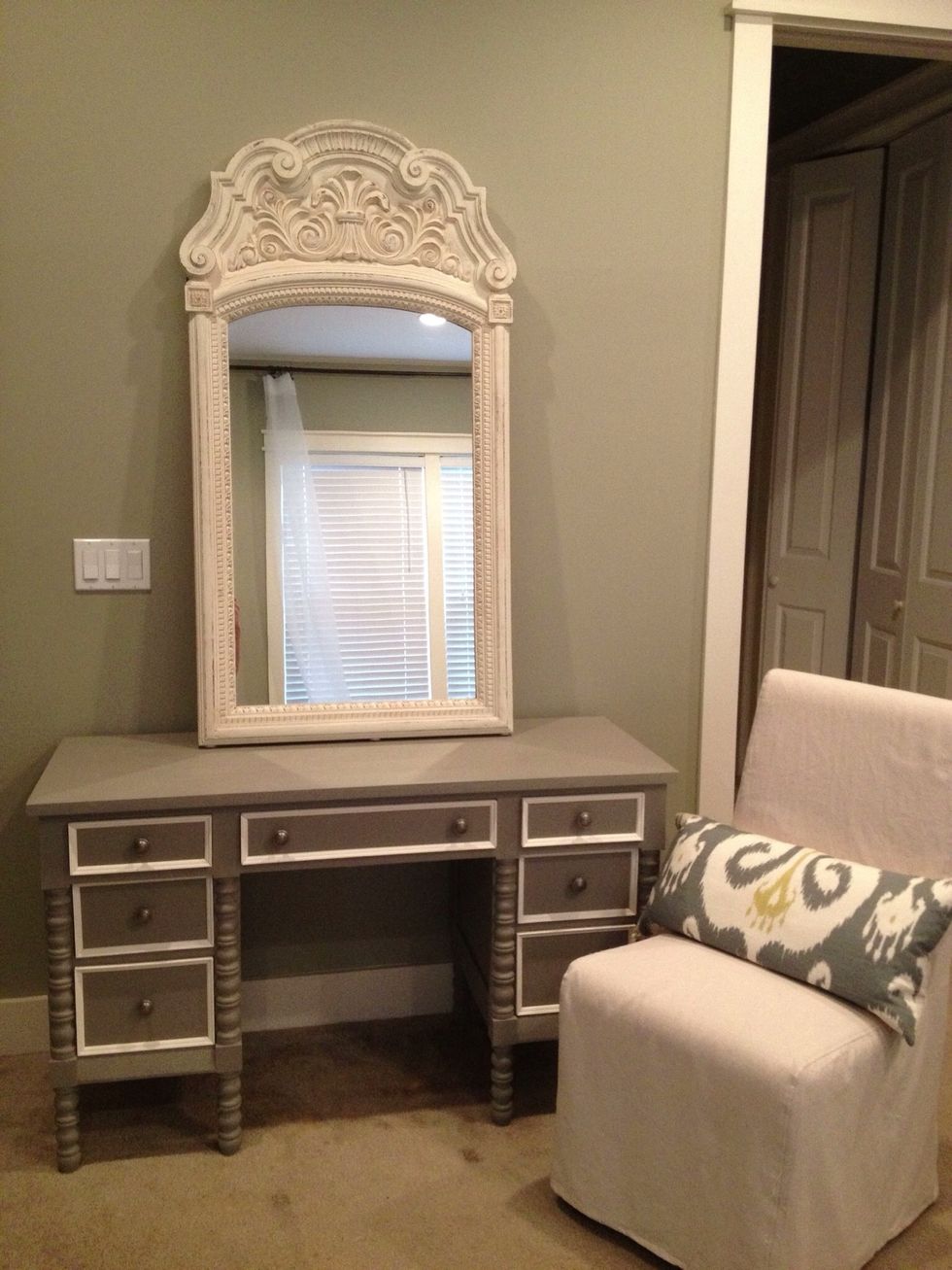 Moulding attached easily with wood glue. I may distress with dark wax & some sanding but for now....
Enjoy!
Annie Sloan Chalk Paint In Old White
Annie Sloan Chalk Paint in French Linen
Annie Sloan paint brush
Annie Sloan Wax
Old rag