Choose a picture frame from a craft store. Any size or shape works. Oval, square, round, etc.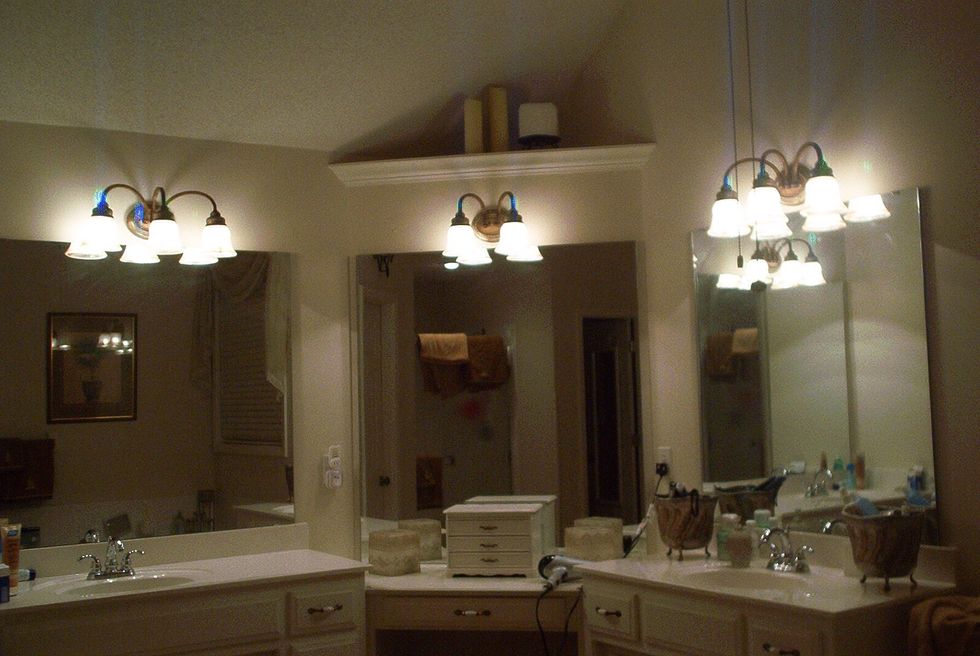 This is the outdated mirror. Many people are pulling them off, tearing up walls, and throwing away good mirrors. You can keep yours.
Attach 2 or 3 inch long Velcro strips to back of the picture frame on all sides of the frame. Stick both sides of Velcro together. Peel off the paper backing so the frame is ready to apply to mirror.
After you have pre-measured where the frame will go on the mirror, place the frame onto the mirror and press firmly so the Velcro on the back of the frame sticks firmly to the mirror.
The mirror is now up to date with a pretty cool effect. (These are actually light weight plastic frames that look exactly like wood.)
Picture frame
Velcro - 2 in. wide strips, industrial strength.