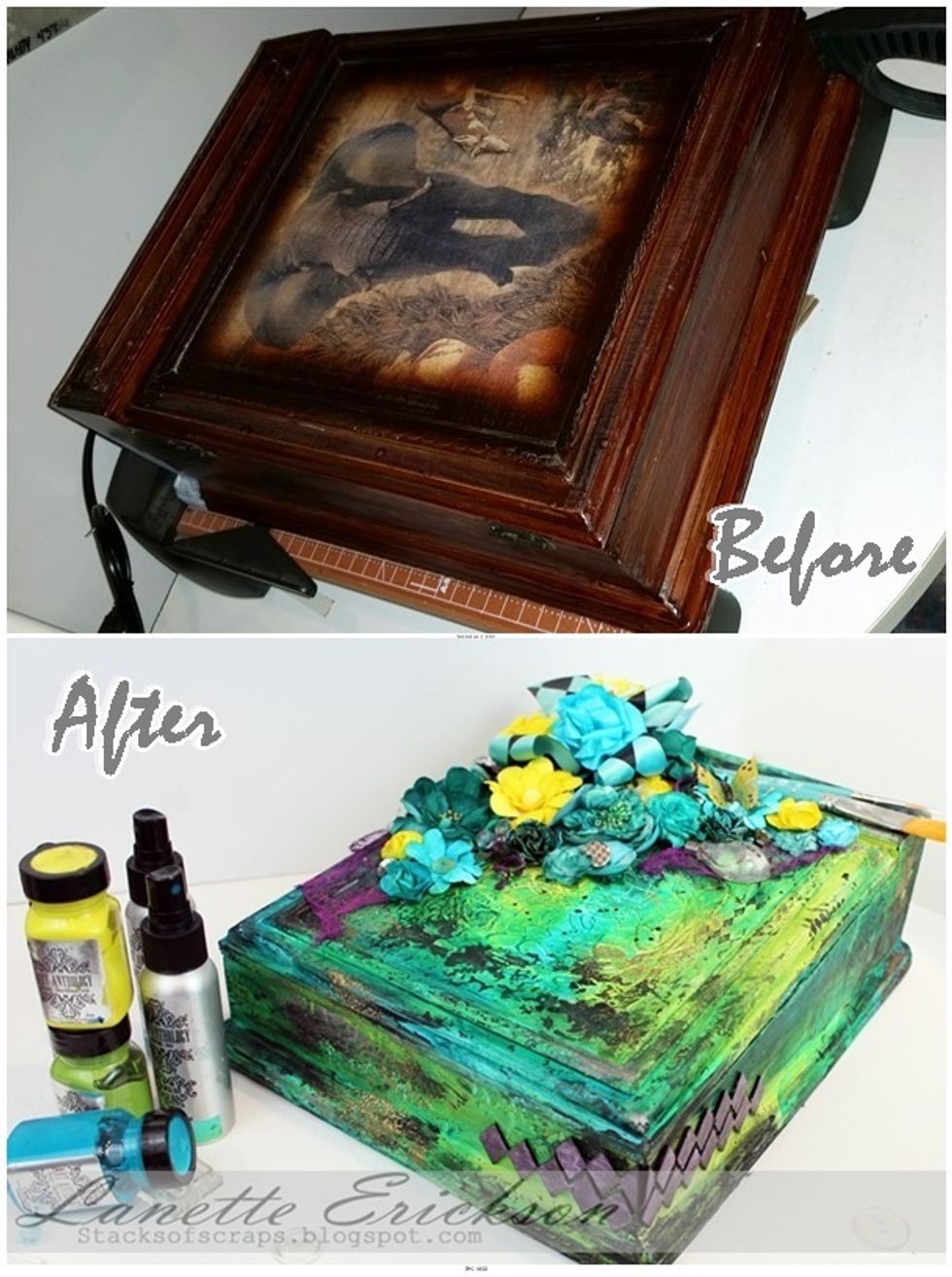 Start by finding a old desk caddy or even a cigar box would look great using this technique too!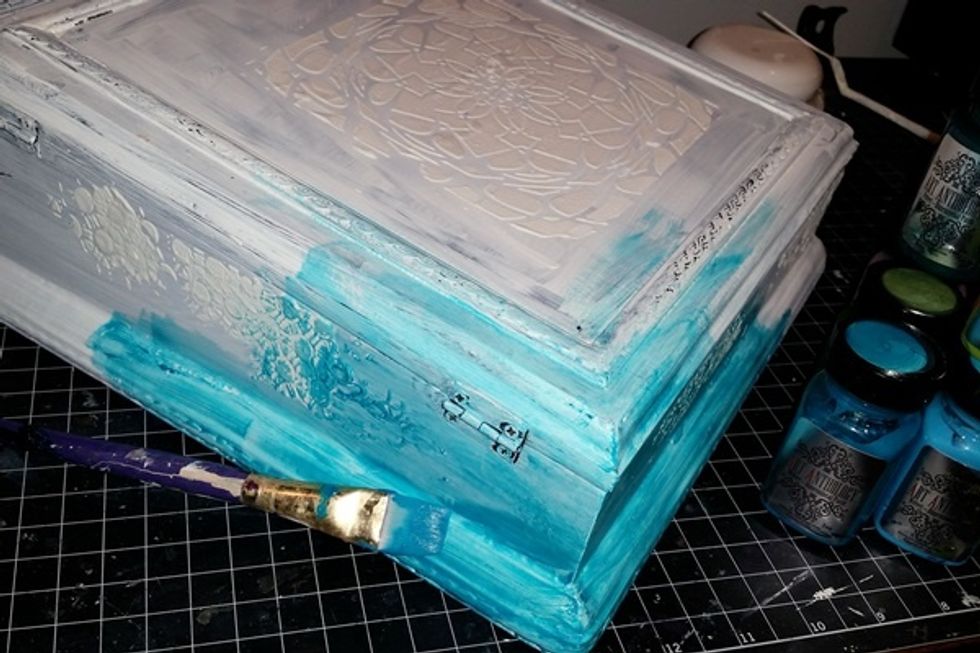 After my Art Anthology Mudd was completely dry I started applying my Velvets, I used Figi, Aloha, Lime Aid, lemon Tart & Lagoon to cover my entire caddy.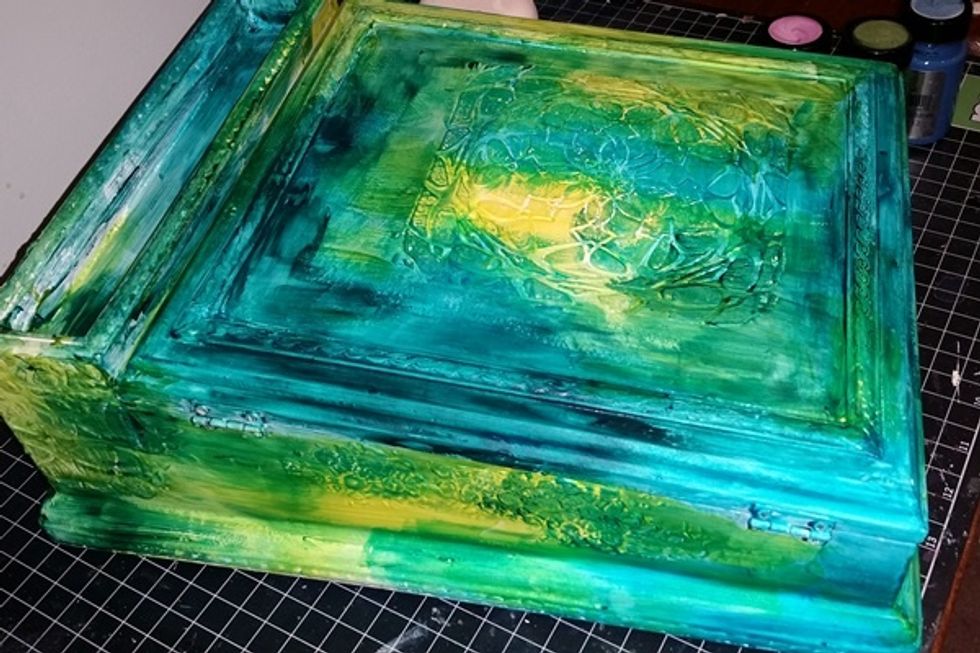 After adding a second coat and blending my colors a bit, this is what my caddy looked like.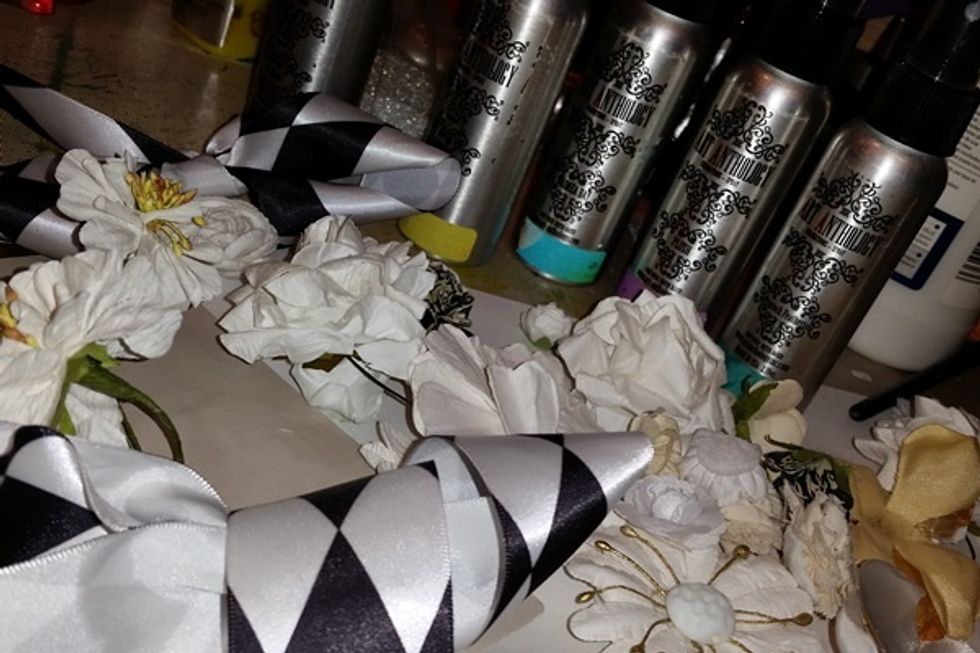 While my velvet's were drying I started coloring all my bits and pieces. Using a mix of Art Anthology Colorations Spray. I used Gloriou, Waimea Bay, Plush & Ink Spot to color my ribbon and flowers.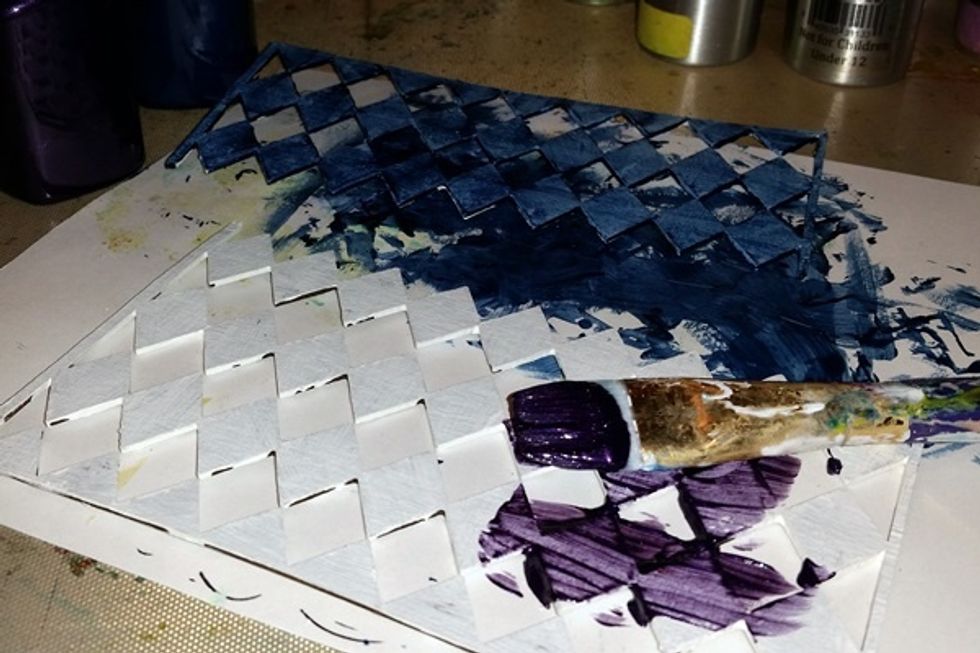 Next I painted my chipboard using Art Anthology Gemstones. ** Tip to ensure your color is true apply a quick coat of gesso before you paint your chipboard.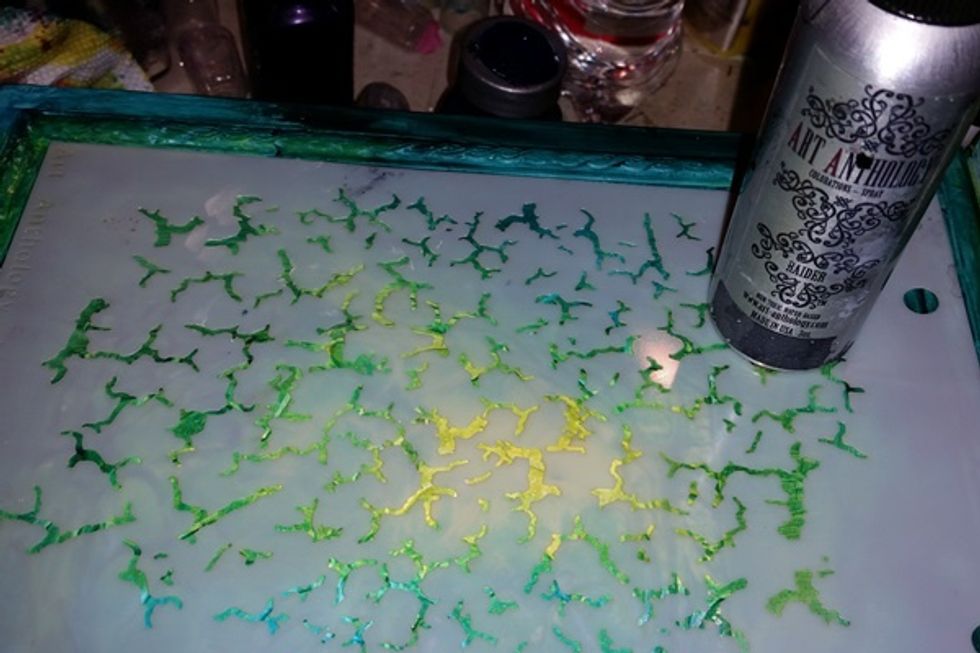 Back to the Caddy!! Next I added a bit of raider using a stencil.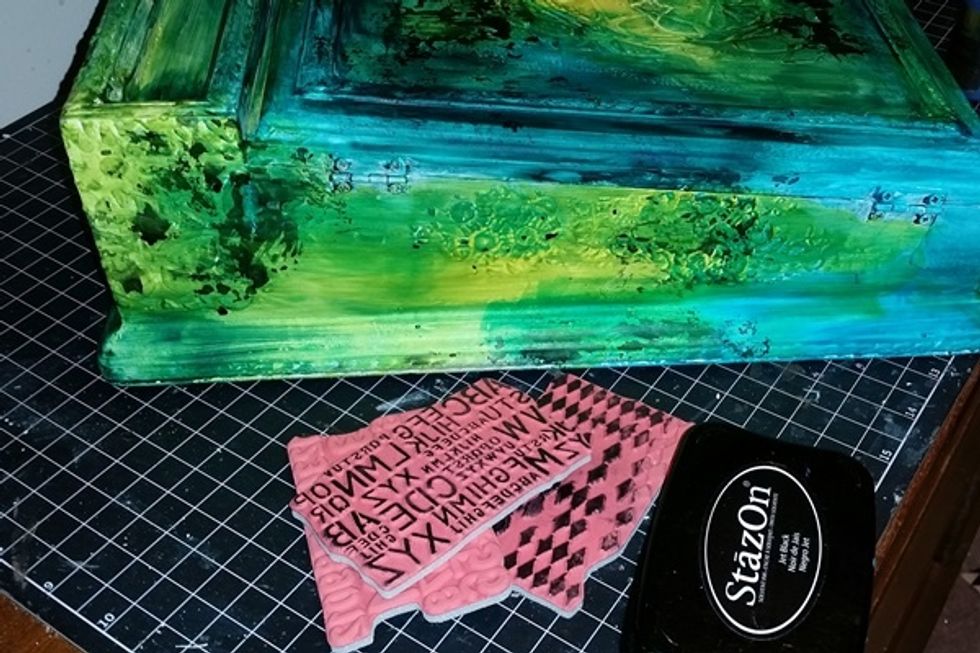 Next I added some random stamping to the caddy using a mix of background stamps and Staz On ink.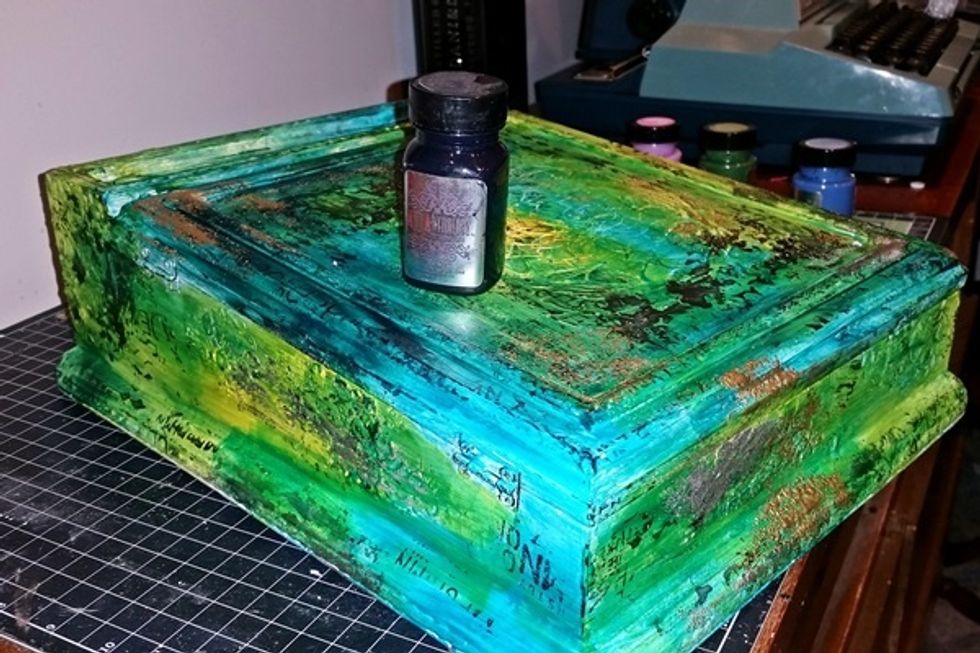 To add a bit of grunge I added a bi of Tuxedo Black velvet using my fingers!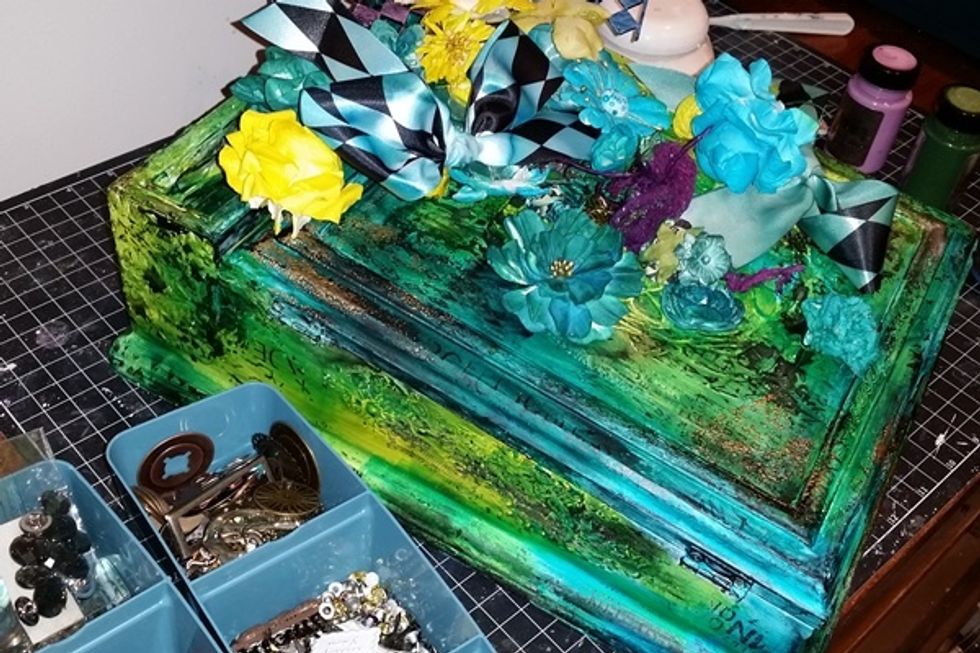 Next start adding your flowers, mixed trinkets and ribbon.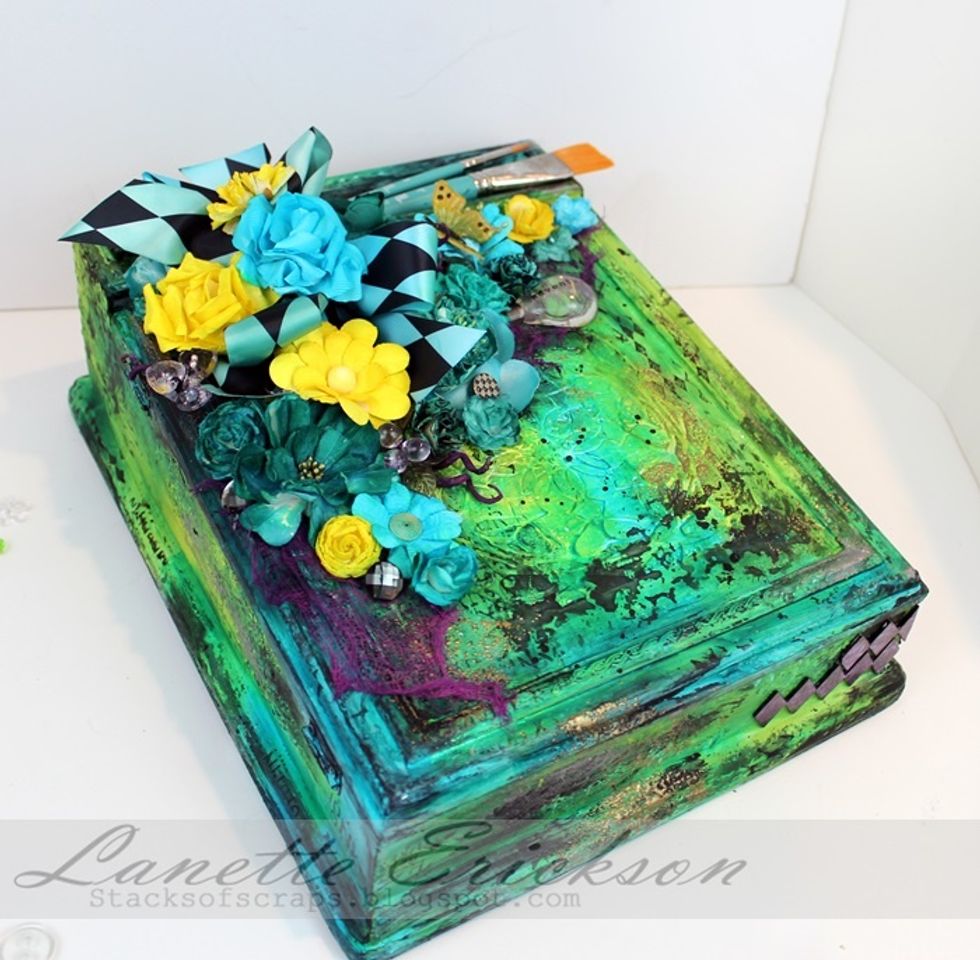 And there you have it easy peasy lemon squeezy!
Just look at all that stunning texture, thanks to Art Anthology's Mudd!
A bit of contracting color thanks to Art Anthology's gemstone paint.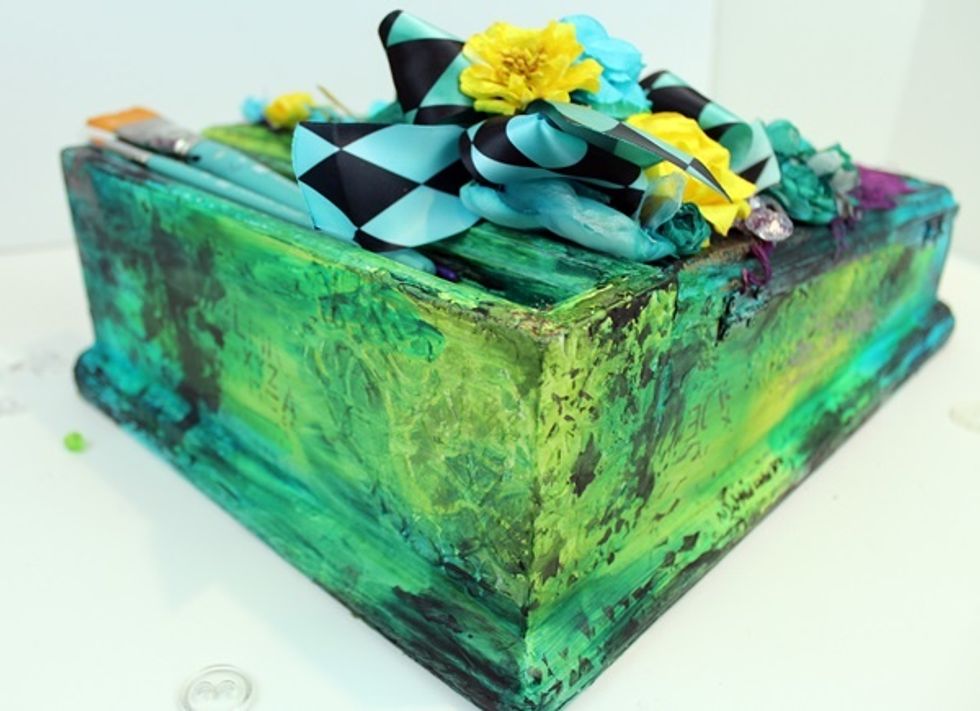 I just love this May Arts ribbon!!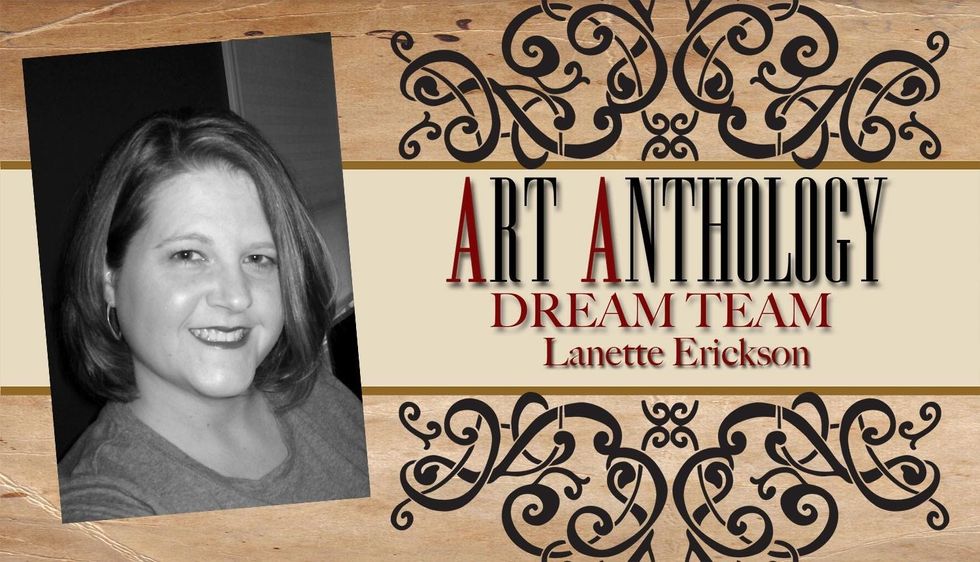 Thanks so much for stopping BY!!
One last look before you leave :)
Art Anthology Colorations -Raider
Art Anthology Colorations -Glorious
Art Anthology Colorations -Waimea Bay
Art Anthology Colorations -Plush
Art Anthology Colorations -Ink Spot
Art Anthology Mudd
Art Anthology Velvet -Fiji
Art Anthology Velvet- Aloha
Art Anthology Velvet- Lime Aid
Art Anthology Velvet- Lagoon
Art Anthology Velvet - Tuxedo
Gesso
Mix of Background Stamps
Staz on Ink
Art Anthology Cracked Stencil
Metallic Embossing powder
Art Anthology Velvet- Lemon Tart
Prima Paper Flowers
May Arts Ribbon
Cheese Cloth
Mix of trinkets
Art Anthology
Art Anthology is a manufacturer of dimensional mediums.\n\nCome chat with us in our Facebook Group: Art Anthology Adventures in Art
style="margin-bottom:60px;">