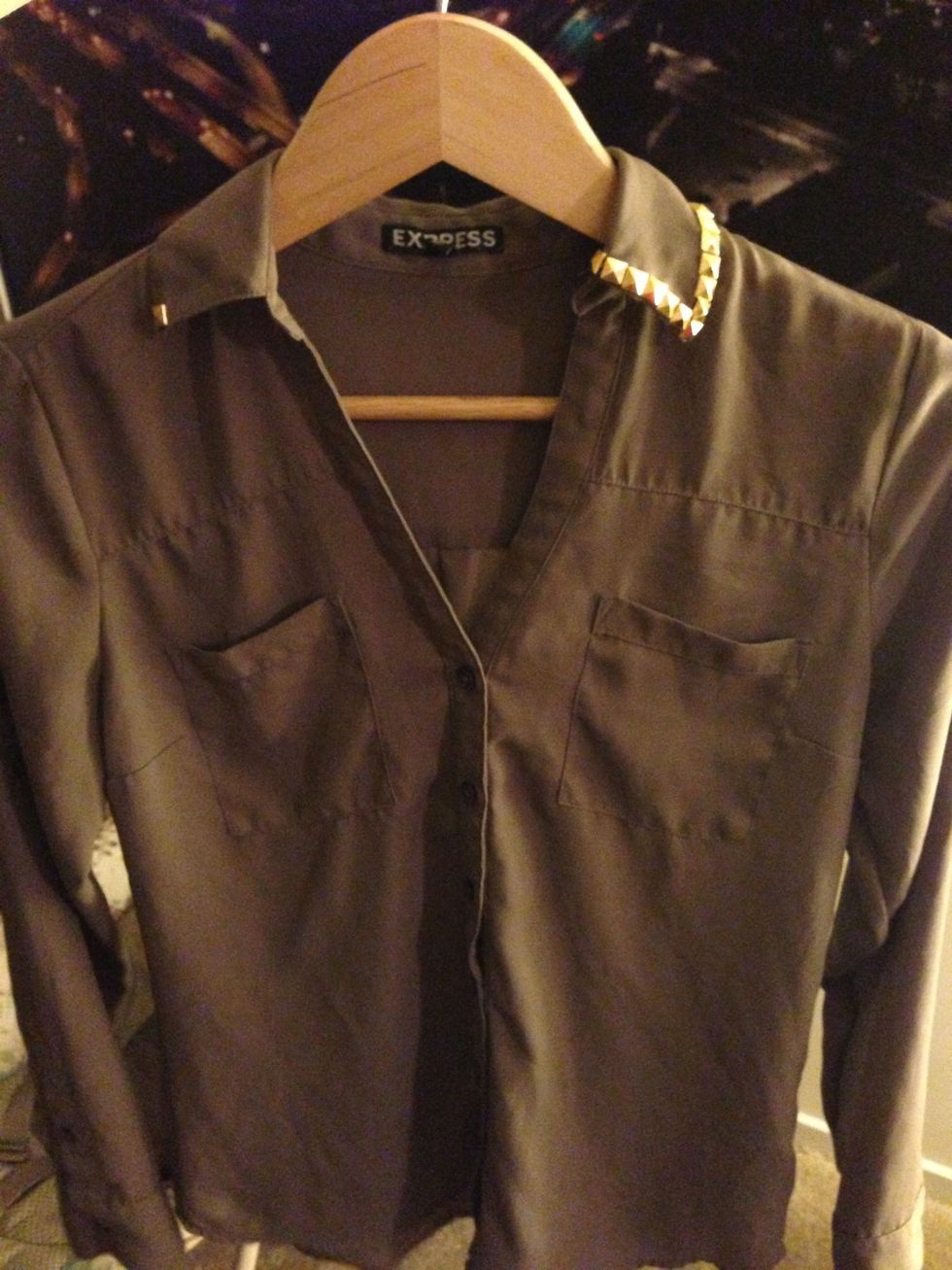 I did one side first so you can see how boring my blouse was.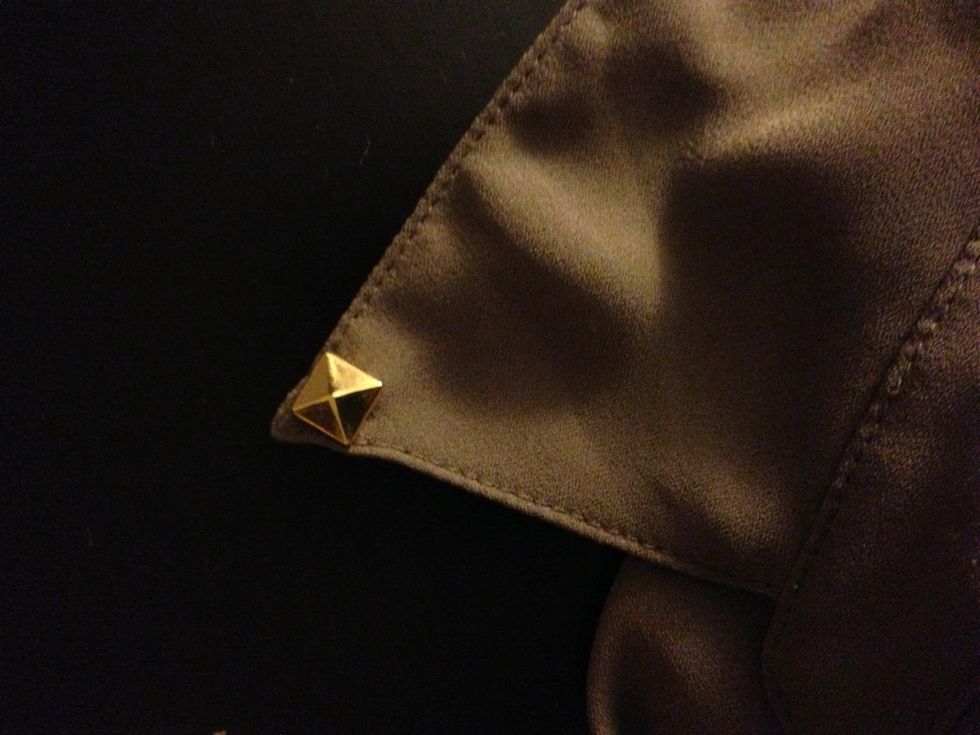 Start with the corners first .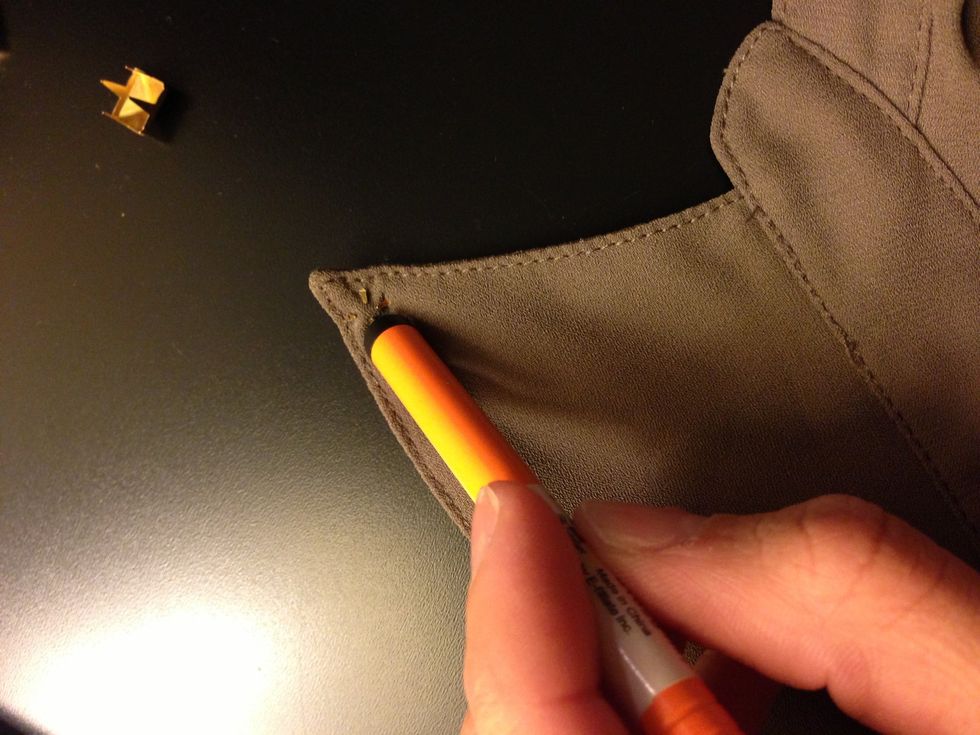 Turn around the shirt and press on the studs using a pen or something hard. ( don't use your thumbs it will hurt. )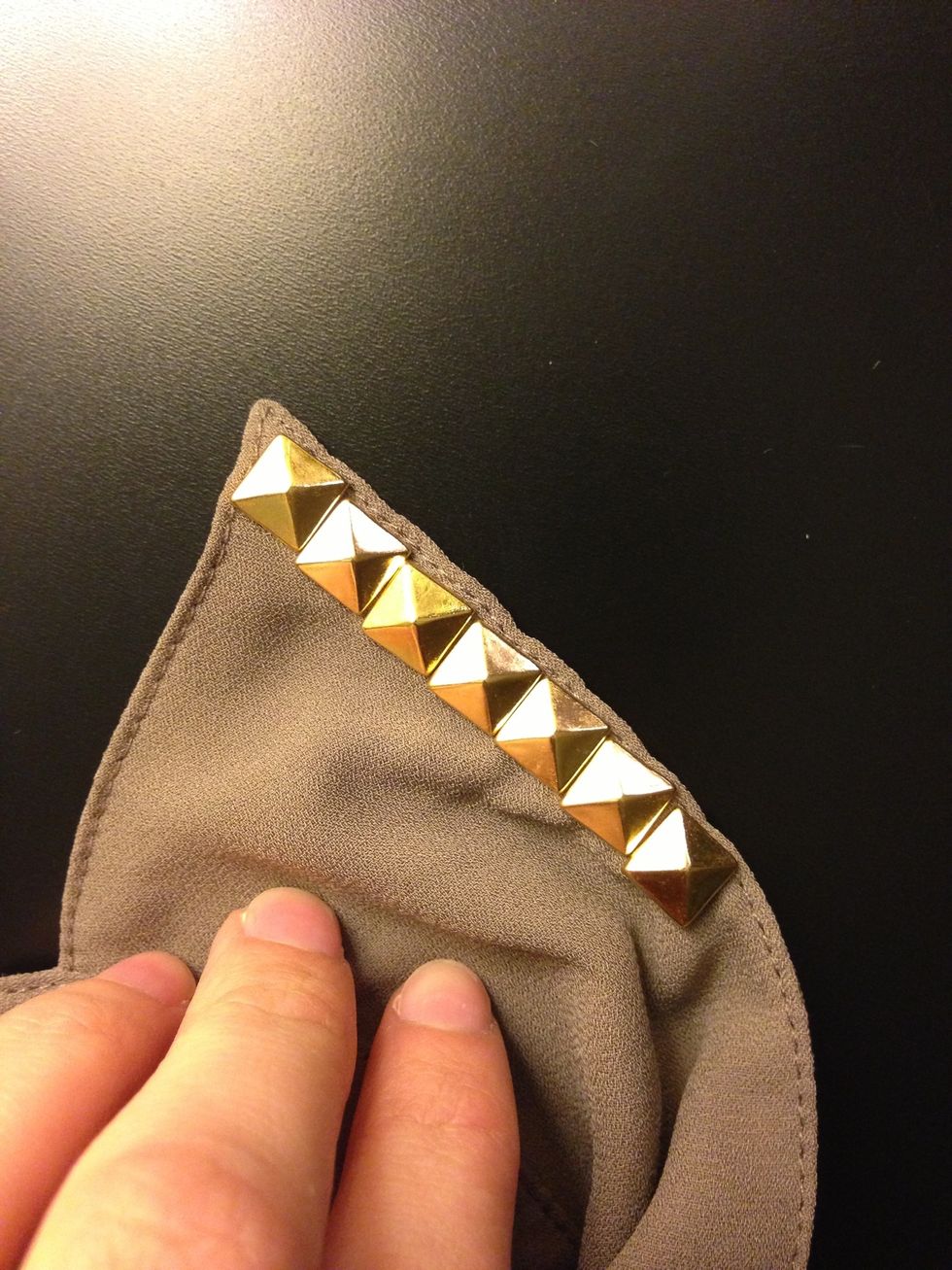 Just follow a line and count how many studs you did in one side so in the other side will be the same.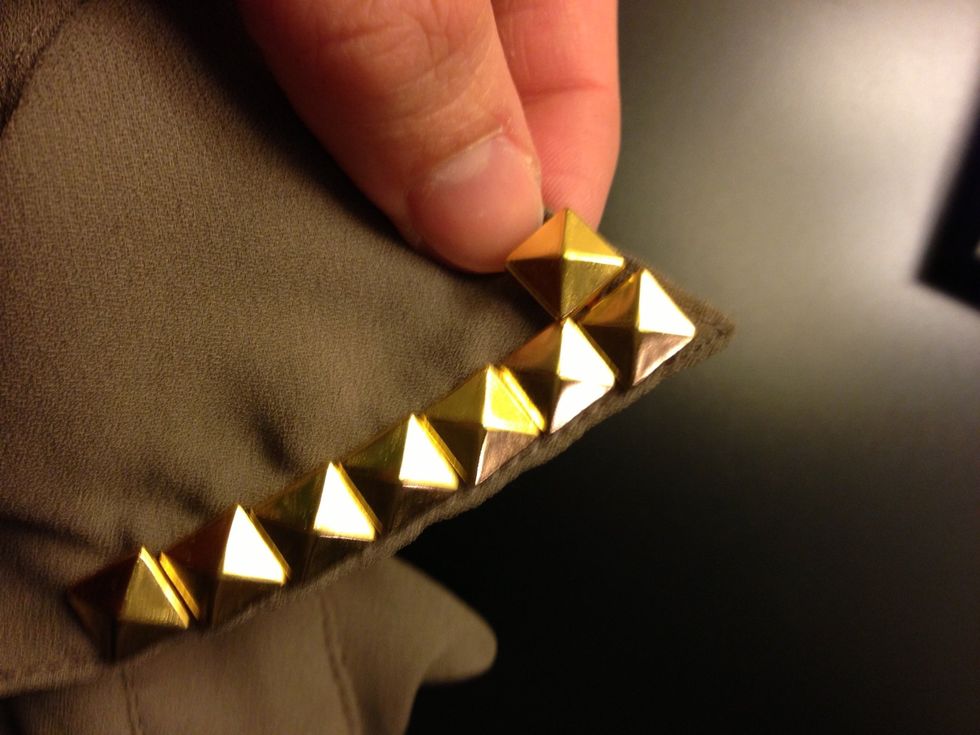 Now start with the other side and just follow the line.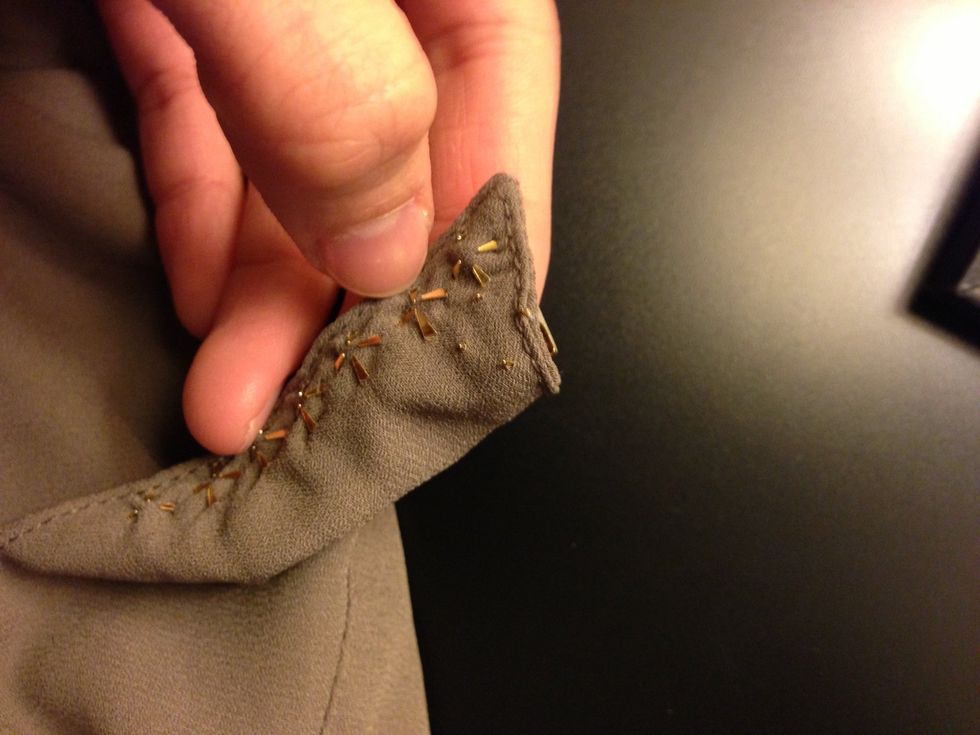 Same process on the back of the shirt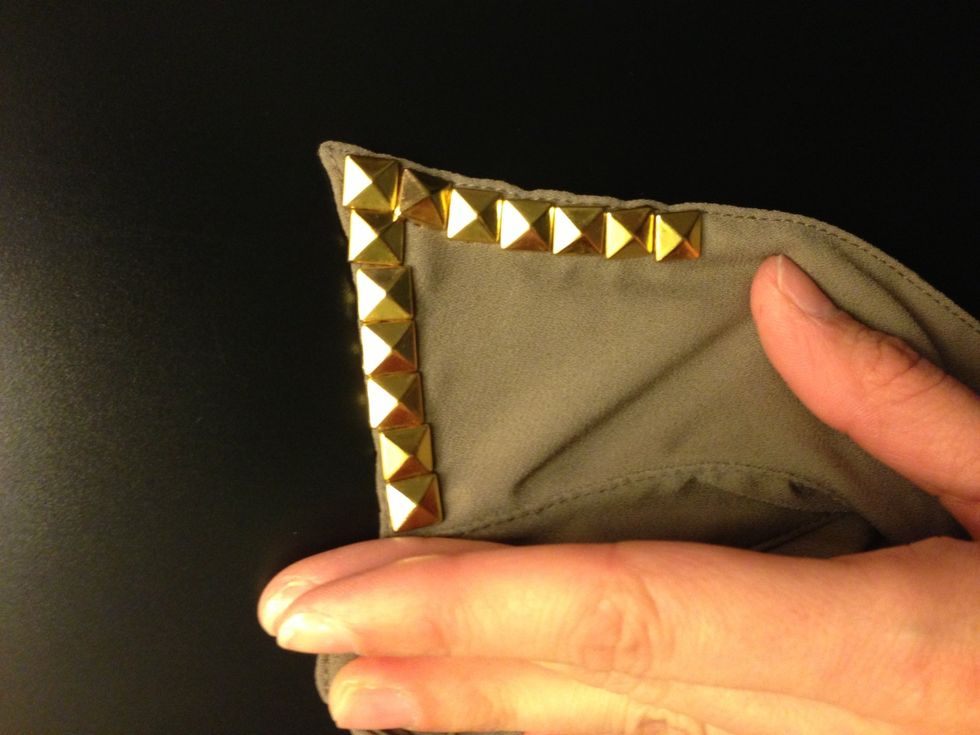 You must have the same amount of studs in each side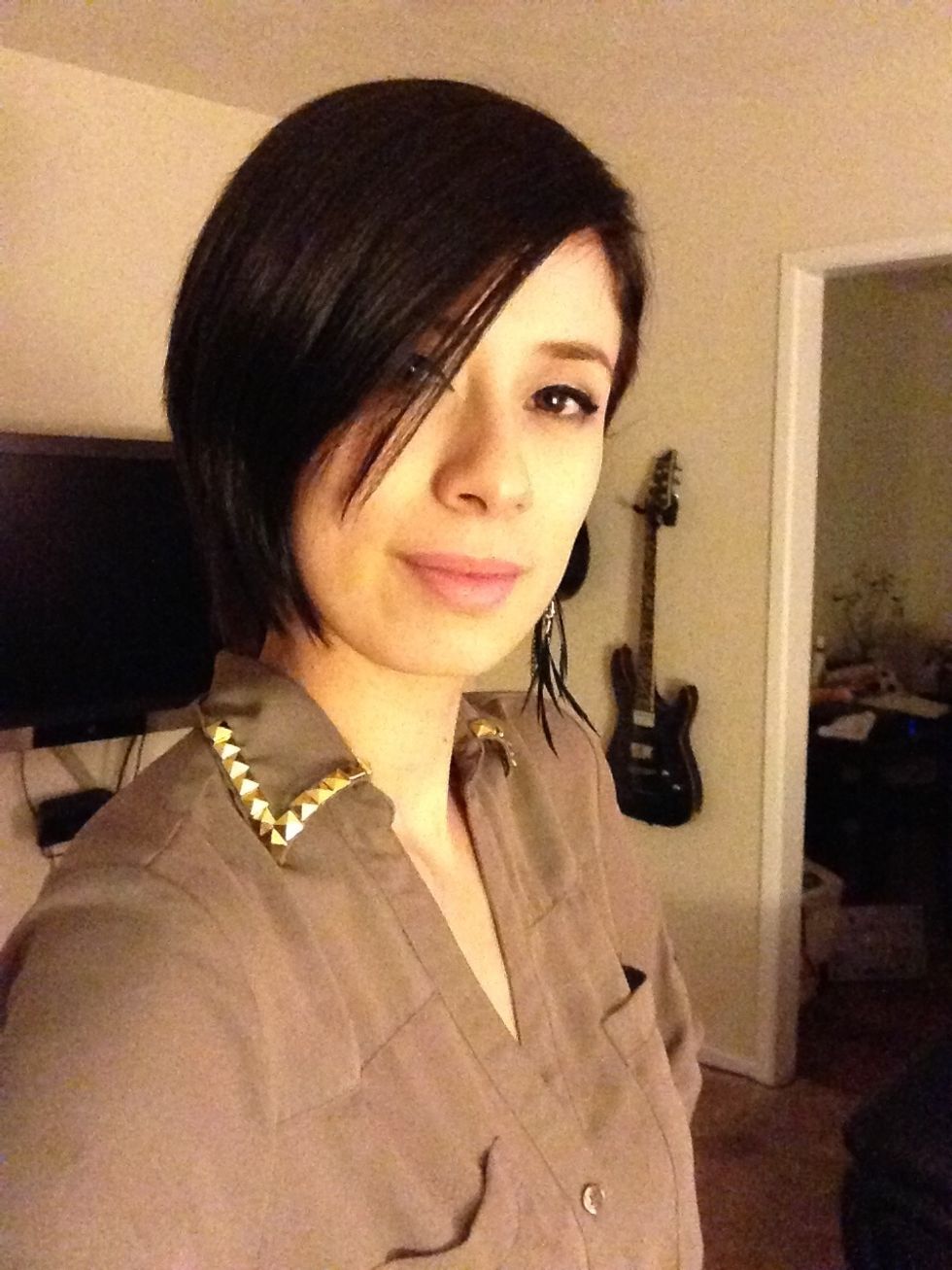 And done. Now, i wont even need a necklace for this blouse.. Win.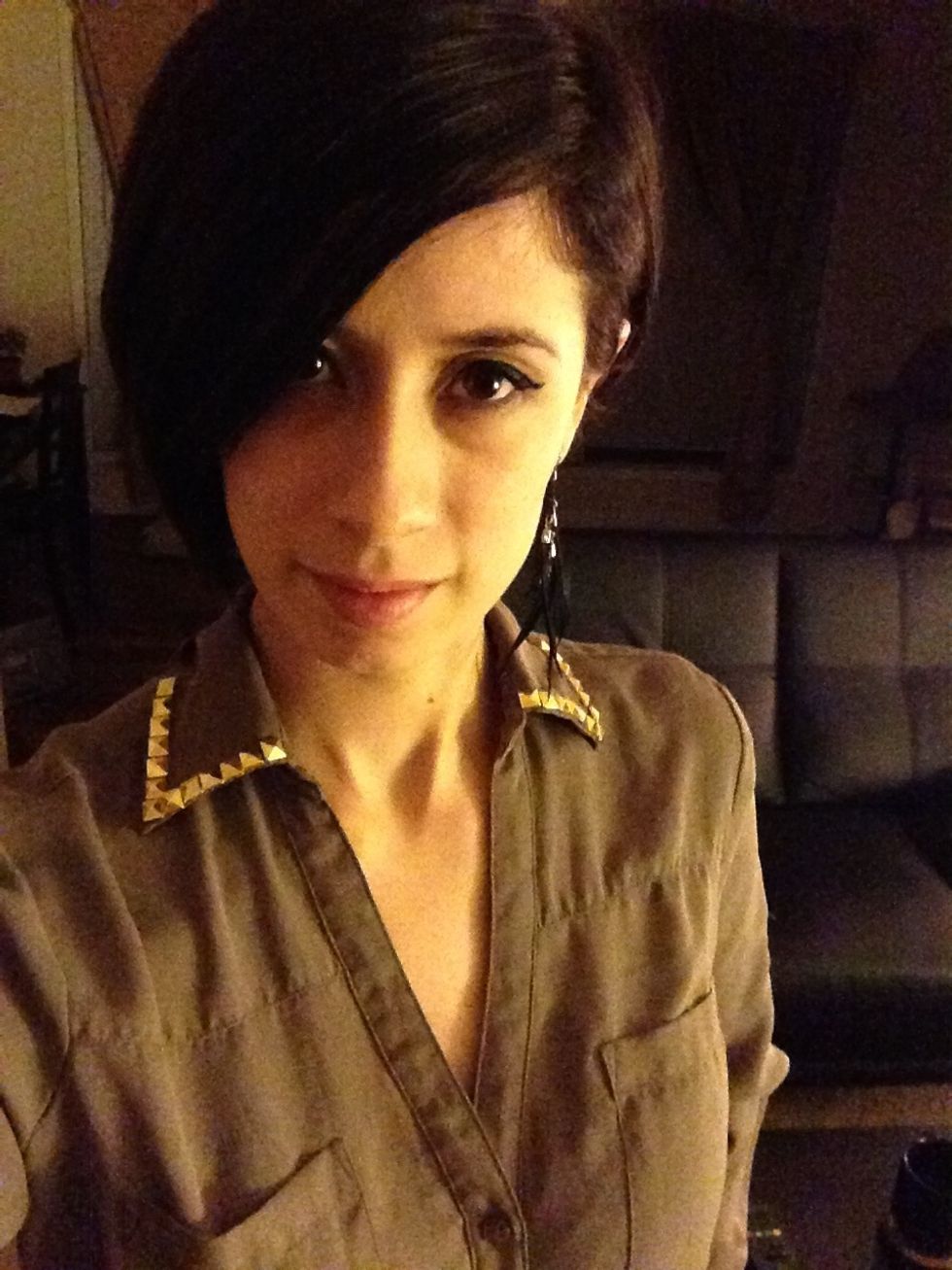 Recycle. Reuse your clothes.
Studs as many as you want
Some tool to press on the studs. Im using a pen
A shirt of your choice