How to upcycled a graphic 45 nature sketchbook hoop
Upcycled a Graphic 45 Nature Sketchbook Hoop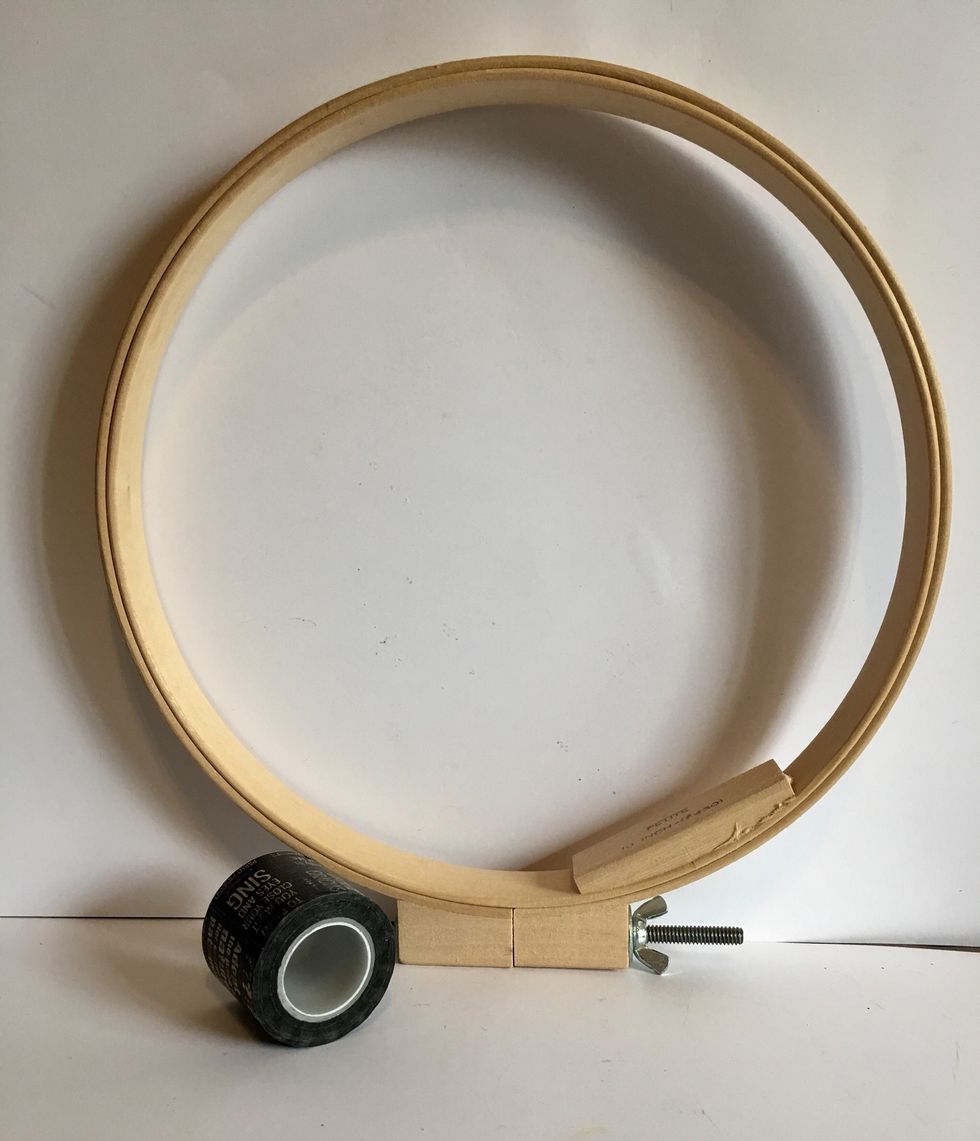 Wrap 10" Embroidery Hoop with Graphic 45 Washi Tape.
Wrapped embroider hoop.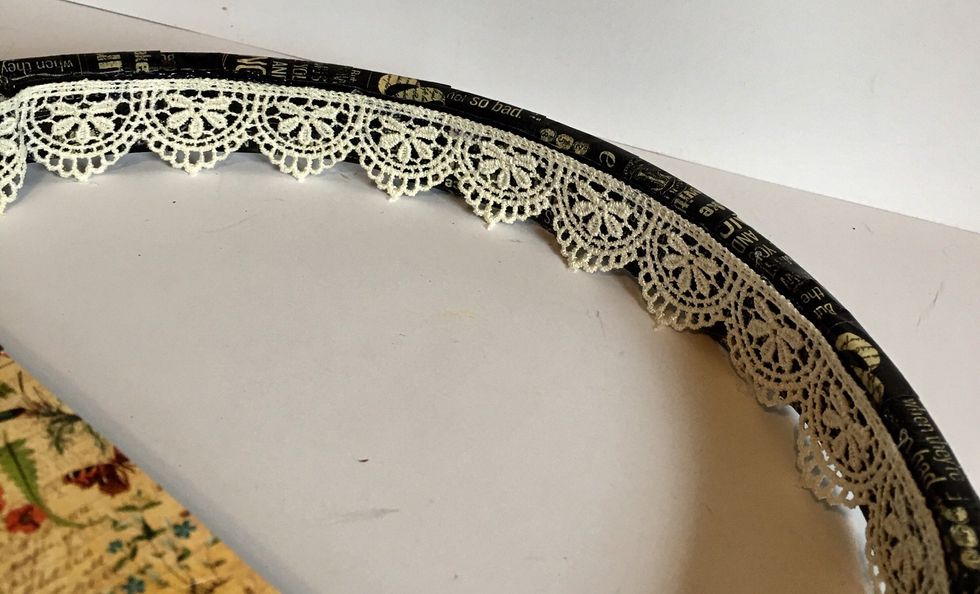 Adhere lace to inside of wrapped embroider hoop using hot glue gun.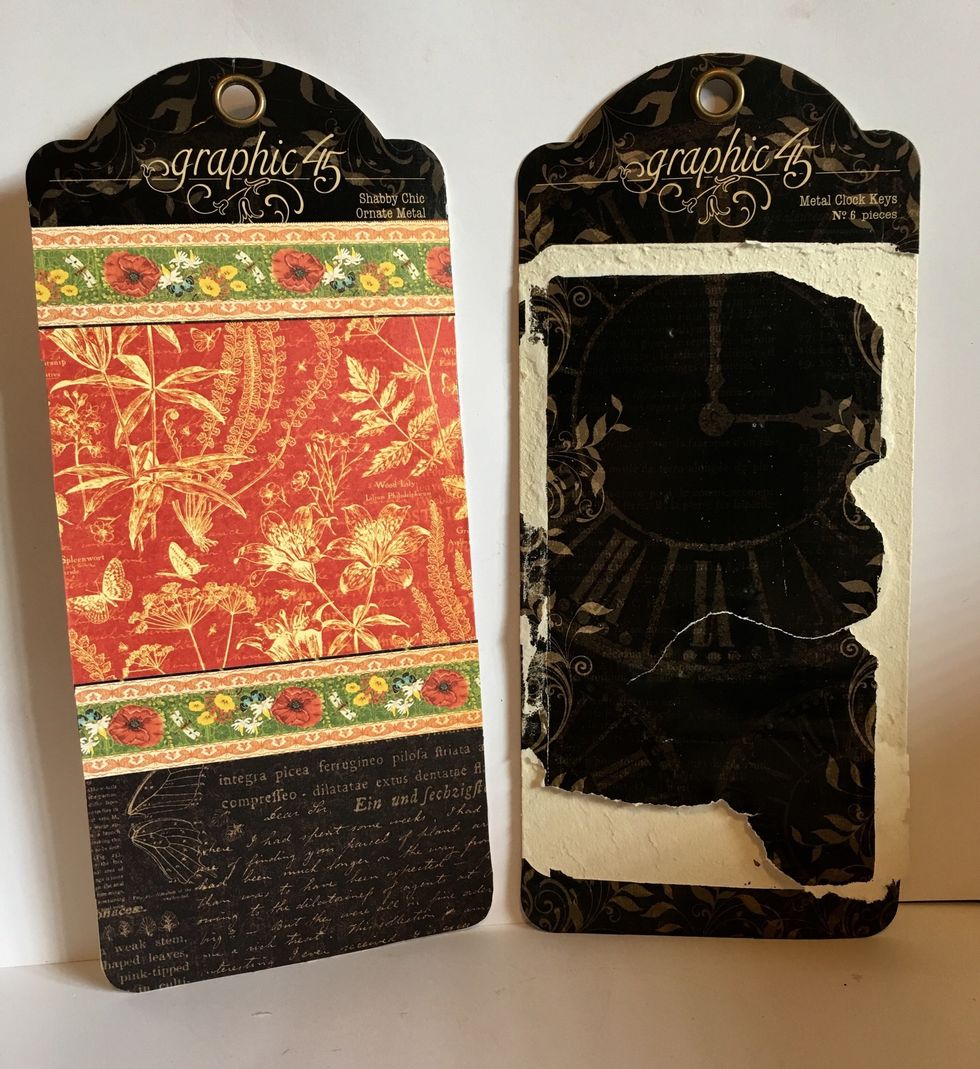 Adhere Graphic 45 Nature Sketchbook to Tag Packaging to upcycle.
Adhere chipboard bird wreath to one Graphic 45 upcycled tag and a scallop border to the other.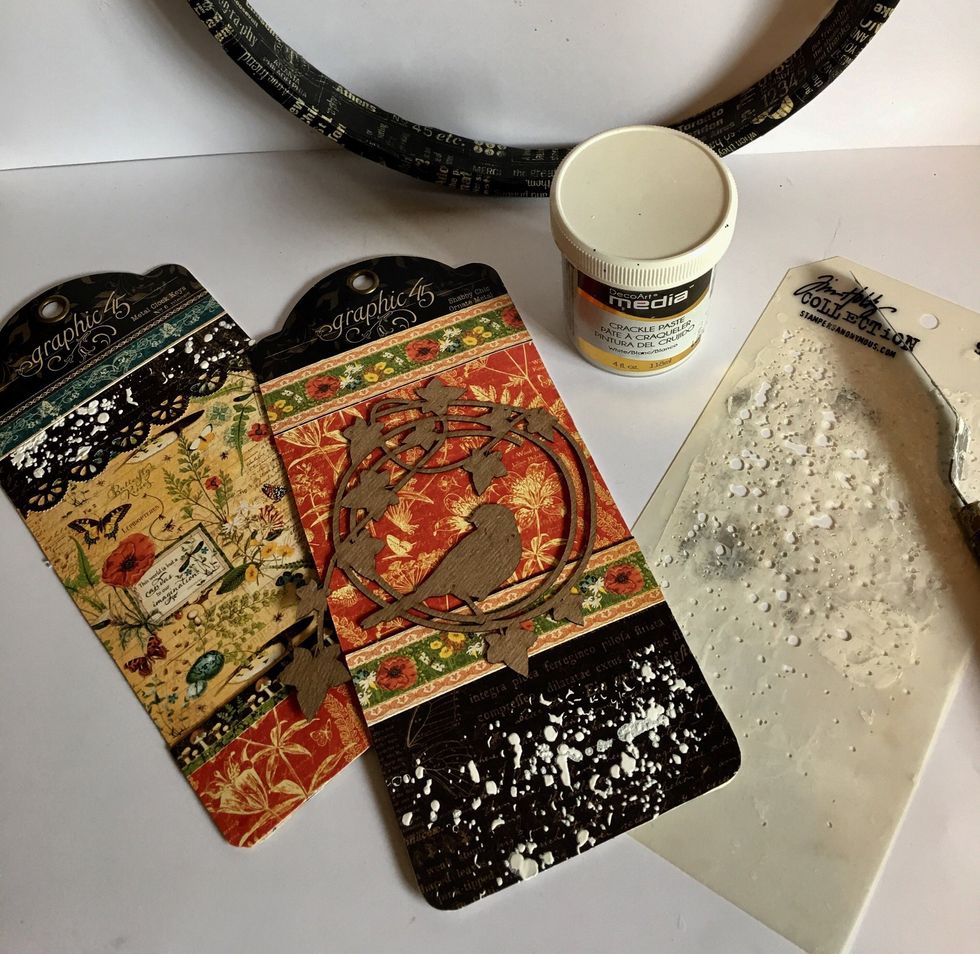 Lay stencil on prepared tags; apply crackle paste to top with palette knife. Allow to dry.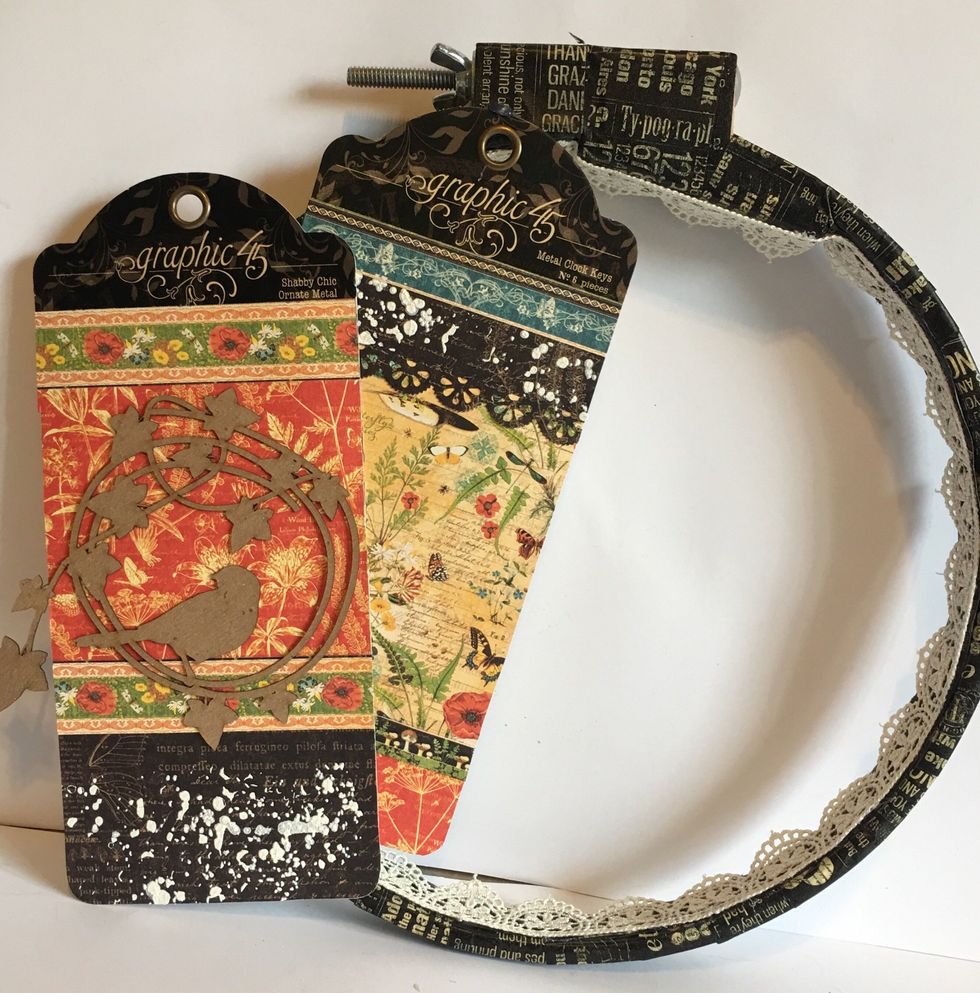 Add prepared tags to front of wrapped embroidery hoop.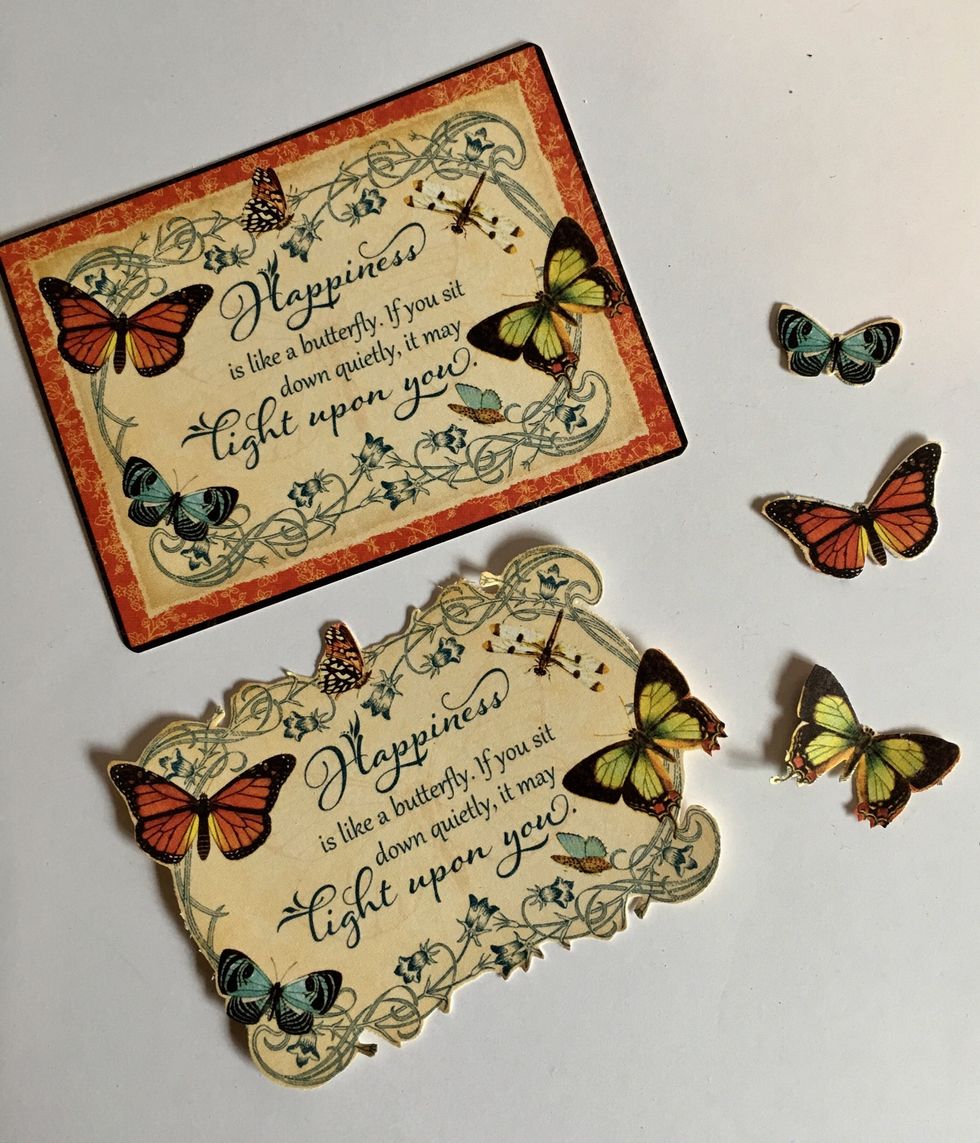 Fussy cut Graphic 45 Nature Sketchbook Journal Block; layer together with pop dots.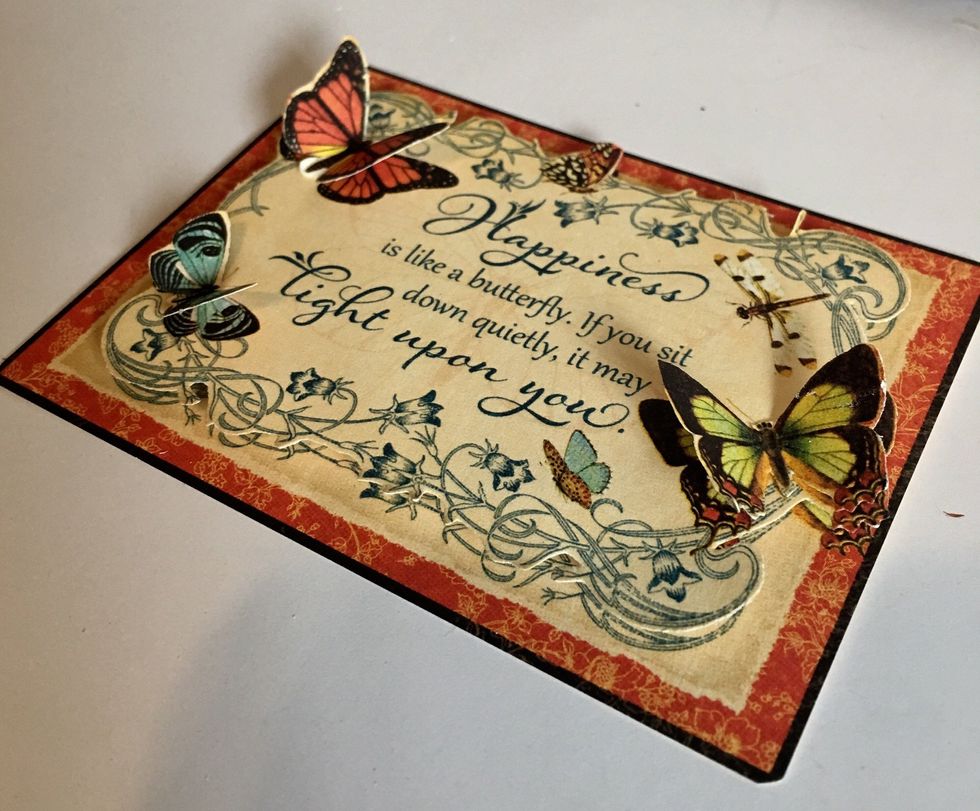 Add butterflies to create dimension by gluing at the body and lifting wings.
Add prepared journal to side of prepared embroidery hoop,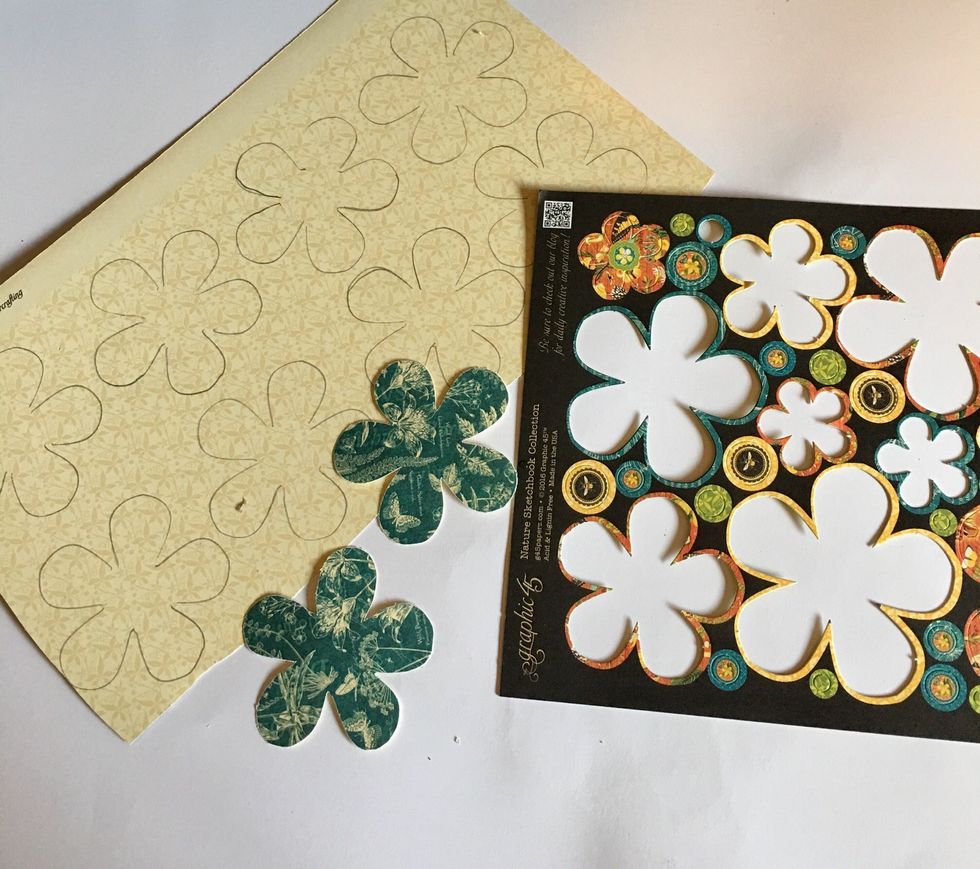 Save the Graphic 45 Flower packaging to make more flowers. Trace on the back side of the Graphic 45 Nature Sketchbook Pattern & Stripes paper with pencil; fussy cut flowers out.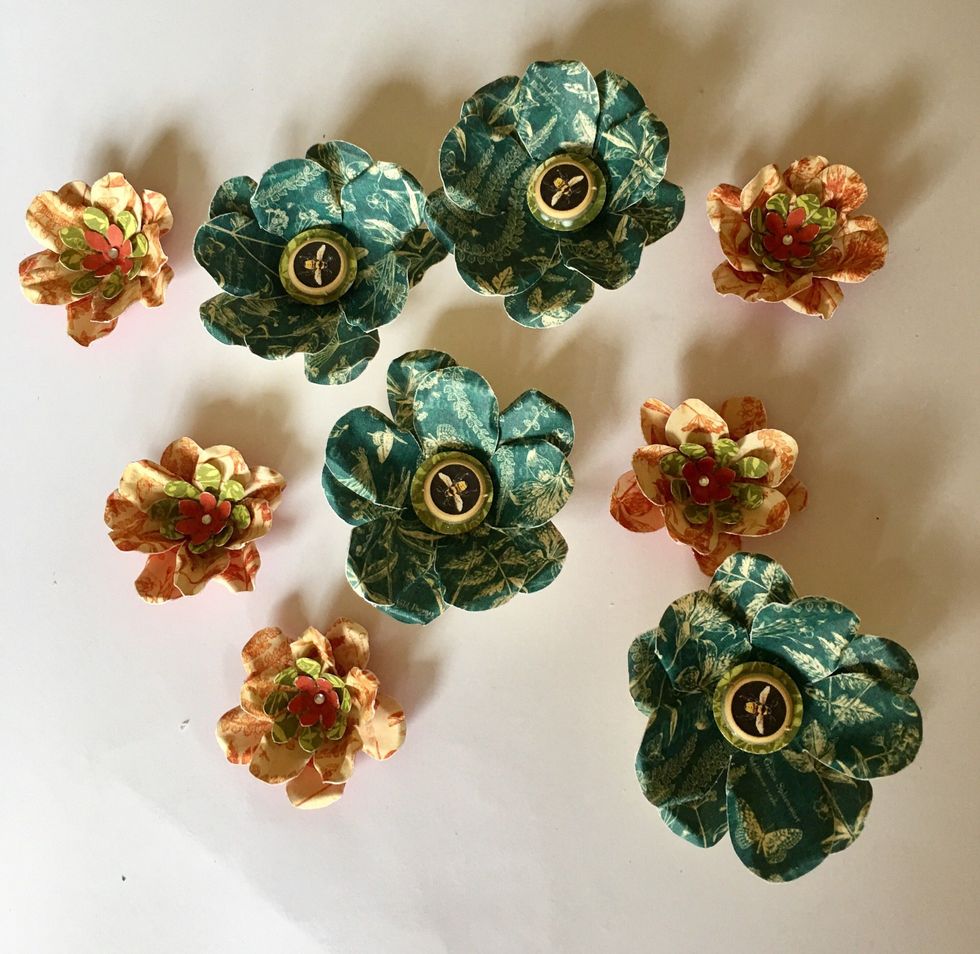 Roll petals on a soft mat & stylus. Shape with tweezers, layer together with glue. Add chipboard to centers with pop dots of the larger flowers. Small flowers have flower punch centers and gemstones.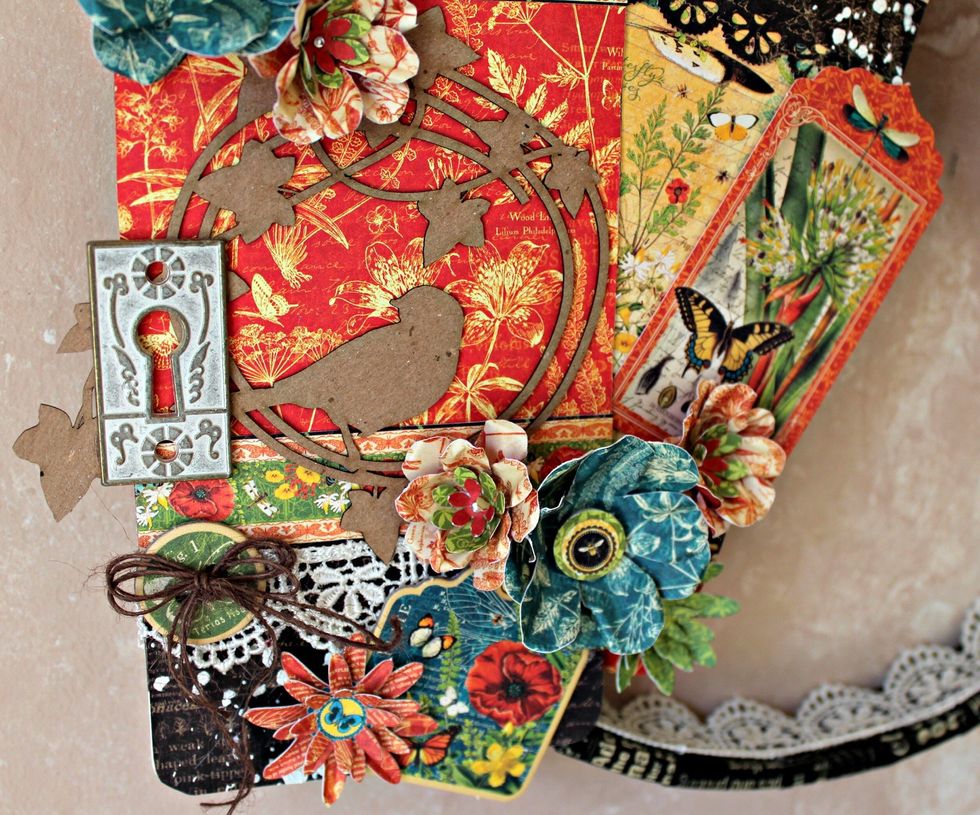 Add prepared flowers, chipboard and metal key holder to front of embroidery hoop.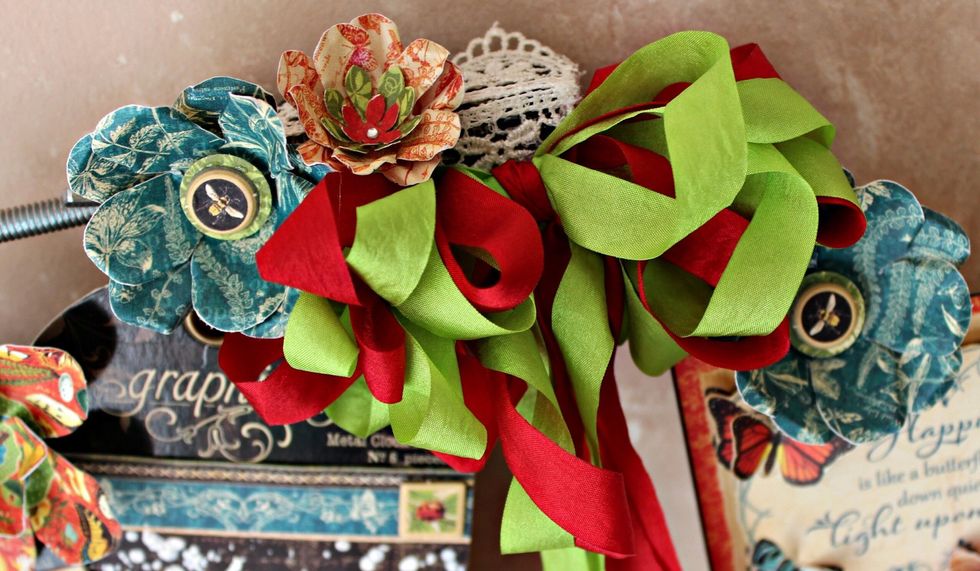 Make a double bow; adhere to top of embroidery hoop along with a few more of the prepared flowers.
1.0 Graphic 45 Nature Sketchbook 8 x 8 Paper Pad
1.0 Graphic 45 Nature Sketchbook 12 x 12 Pattern Pad
1.0 Graphic 45 Nature Sketchbook Chipboard
1.0 Graphic 45 Nature Sketchbook Cardstock Die Cuts
1.0 Graphic 45 Nature Sketchbook Jounaling Chipboard
1.0 Graphic 45 Washi Tape
1.0 10" Embroderery Hoop
1.0 DecoArt Crackle Paste
1.0 Palette Knife
1.0 Ranger Speckle Stencil
2.0 Graphic 45 Tag Packaging
1.0 May Arts Lime Green Wrinkle Ribbon
1.0 May Arts Ribbon Red Wrinkle Ribbon
1.0 Gypsy Soul Lasercuts Bird Wreath
1.0 5/8" Circle Punch
1.0 1" Flower Punch
1.0 1/2" Flower Punch
1.0 Clear Gemstones
1.0 Dark Brown Twine
1.0 Soft Mat
1.0 Stylus
1.0 Tweezer
1.0 Hot Glue Gun & Glue Sticks
1.0 Scotch Quick Dry
1.0 Pop Dots
1.0 Scallop Punch